5 Of The Weirdest Kitchen Inventions From The 20th Century
What were they thinking? That's what comes to mind when you look at some of the weirdest kitchen inventions that someone, somewhere, thought would help the masses. To be fair, they can help people with limited mobility, but they were marketed toward the general public for their so-called ease. Many of these gadgets and gewgaws make accomplishing certain tasks slower and more difficult, turning simple food prep into a messy misstep. Check out these "kitchen wonders" that you may have bought into…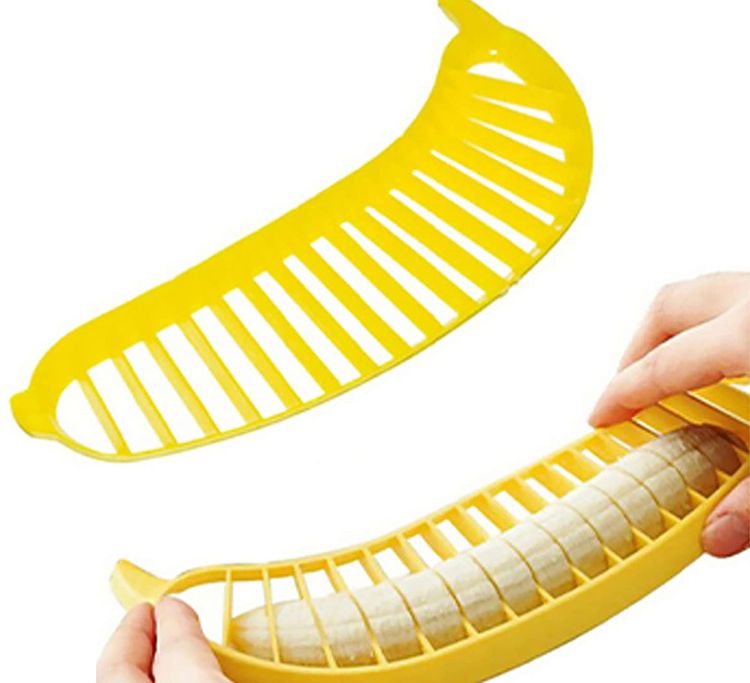 Chef'n Banana Slicer
Unless you find using an ordinary knife too dangerous, too cumbersome, or too complicated, you might want to pass on purchasing the Chef'n Banana Slicer. This invention is totally useful if you can't grip a knife or cut safely. However, if you have normal dexterity and a bit of patience, an ordinary knife can slice the banana for your morning bowl of cereal adequately. Not to mention, it's one less tool to take a bite out of your budget.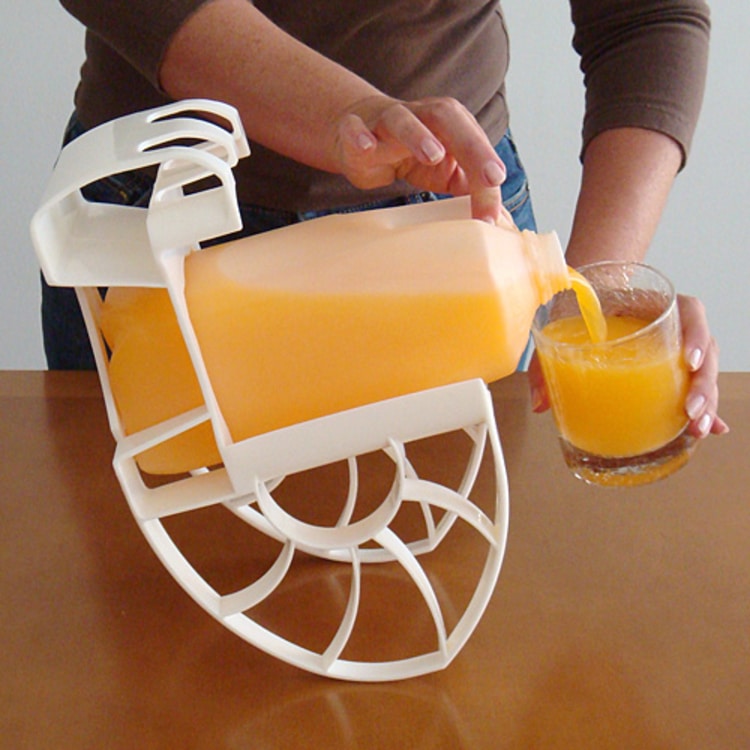 Roll N Pour
Soda, juice, and water bottles have gotten ginormous, and admittedly a two-liter bottle can be awkward to handle. The Roll N Pour is supposed to help you pour liquids from today's oversized jugs by cradling it in a rocking container that won't fall over. Unless you're prone to routinely spilling large amounts of your favorite drink, you can skip buying this giant product and just rely on your own two hands to do the lifting and pouring.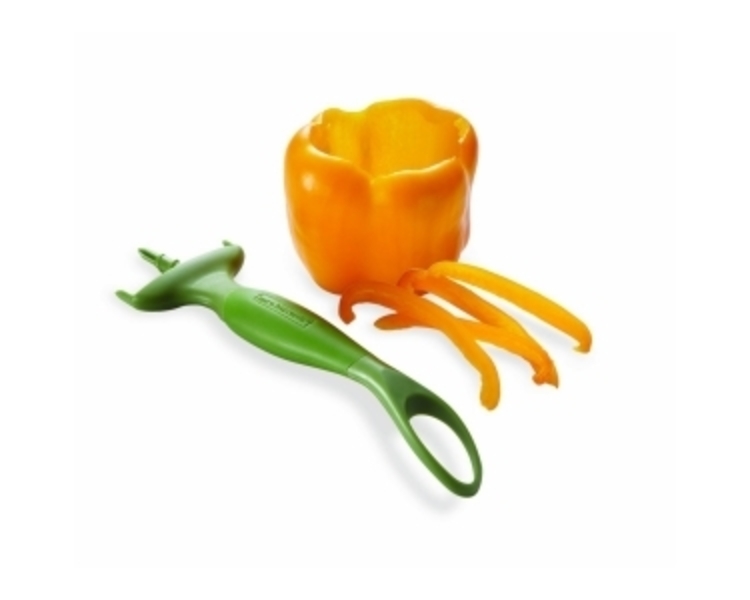 AMCO Pepper Prepper
This pepper prepper could have you seeing red. Sure, you can use it to easily clear out the ribs and seeds from a bell pepper without using your hands, but that's where the functionality of the AMCO Pepper Prepper ends. The fact of the matter is that it won't cut your pepper. You'll need to retrieve a knife from your kitchen drawer to complete your pepper preparation. So now you're using two tools instead of one reliable, multiuse knife. The AMCO Pepper Prepper doesn't make the cut.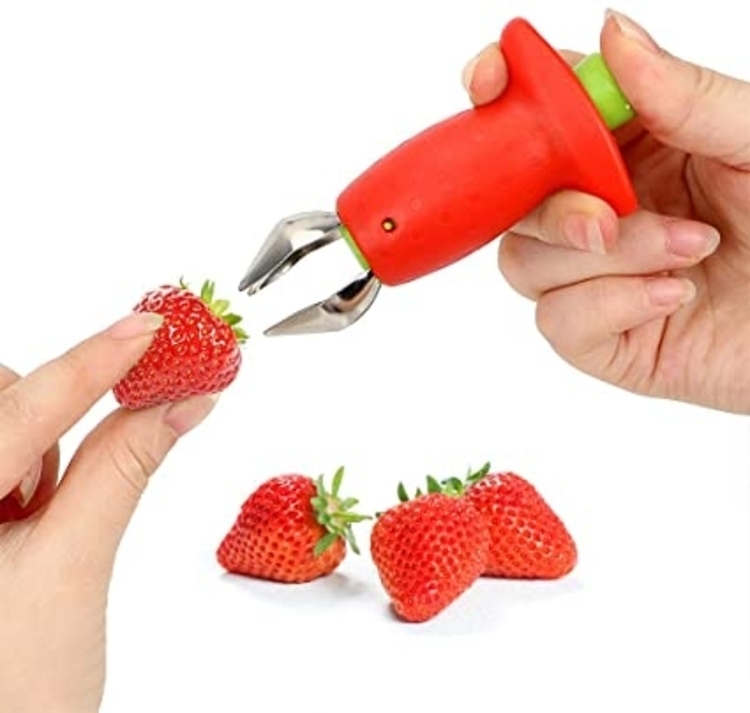 Strawberry Huller
The Strawberry Huller removes the green leaves from a strawberry, allowing you the pleasure of eating this delectable fruit in a single bite. To remove the leaves, the sharp claws of the Huller twirl and twist to dig out the green leaves. The entire process makes the simple joy of eating a whole strawberry more painstaking than pleasurable. If you're worried about someone getting a little extra greenery, like your toddler, a butter or paring knife can do the job of chopping the leaves off just as easily. You might as well cull the Huller from your drawer.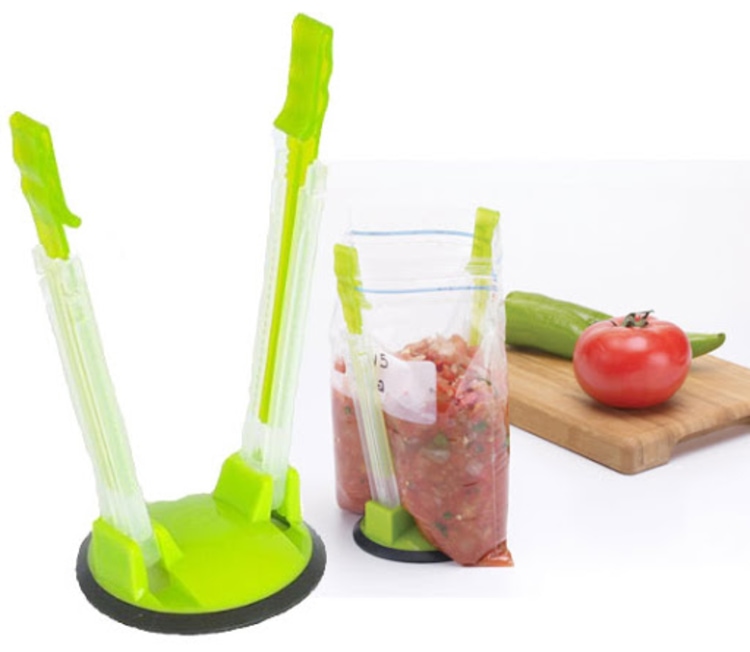 Hands-Free Bag Holder
The comforts of modern life are in the bag with this tool. The Hands-Free Bag Holder has two rubbery arms that stand straight up, positioned just right so that the bag you're trying to fill is held open for you. If you're packing dozens of bags per day or need to fill bags one-handed, this invention is for you. However, if you're packing a couple of kids' lunches, your own two hands will do just fine. Go ahead and send this product packing.