5 Surprising Facts About The Legendary Man Behind Dr. Seuss
Dr. Seuss changed the way kids saw the world, and sparked the imagination of generations. Thinking about a world without those stories is like envisioning a place without imagination itself. But the man behind the famous figure of Dr. Seuss was shrouded in mystery, making it hard to tell fact from fiction when it came to the details surround him, and his life. Let's look at some of the real-life stories behind the legend of Dr. Seuss…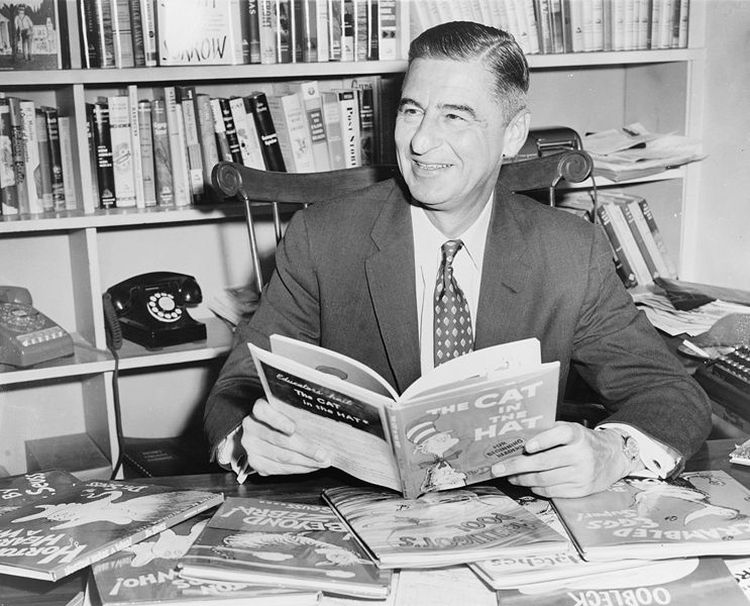 The Author Himself
Dr. Seuss' real name was Ted Giesel. The co-founder of Random House claimed that of all the authors he met and worked with, Giesel was the only true "genius." Born in Springfield, Massachusetts in 1904, Giesel was able to write and illustrate a total of 45 books, along with winning two Academy Awards and even two Emmys for his work. He lived to the ripe old age of 87, passing away in his hometown of Springfield.
A Famous Bet
Funny enough, his most famous book was the result of a bet between the author and his publisher. The story goes that he was challenged to write an entire book in 50 words or less. The result of that was the smash hit Green Eggs and Ham, which involved some very peculiar breakfast options, with a main character who repeatedly refused to eat them until the very end of the story. His previous book, The Cat in the Hat, was written using only 22 words. Once his Green Eggs book was finished, the exact word count reached no more and no less than 50: an impressive feat for any author.
Speaking of Famous People…
Giesel was a Boy Scout in his youth, and was tasked with selling U.S war bonds. Somehow, he managed to become one of the top 10 in his whole troop, winning him and his entire family a trip to a special ceremony.
He was supposed to receive a medal from the current U.S. president, Theodore Roosevelt, but the organizers ended up being short one medal. Unfortunately for Giesel, he was the last in line, and Roosevelt mistakenly asked, "What's this little boy doing here"? Instead of explaining the situation, the scoutmaster simply escorted him off the stage. The author attributes his lifelong fear of public speaking to that single incident.
War! What Is It Good For?
Many don't know Giesel was involved in the Second World War in the Army's information and education division. Surprisingly, this is where he was able to work with the two biggest names in animation of that period: Ray Harryhausen and Chuck Jones.
Jones was the creator of iconic Looney Tunes characters such as Wile E. Coyote, Pepe Le Pew, and the Road Runner. Together, they created dozens of animated shorts for America's troops. Harryhausen, on the other hand, was a pioneer in stop-motion animation. He created the moves One MillionYears B.C. in 1966 and Jason and the Argonauts in 1963. Working with both those legends surely left a mark on the author that would no doubt inspire his future work.
A Cherished Possession
Oddly enough, one of the author's most prized possessions was a fossilized dinosaur footprint given to him by his father. It was estimated to be 150 million years old, and would later feature as the centerpiece of his California home's rock garden.
Giesel couldn't believe just how big and old the footprint was, and he was always in awe of it. When guests would come over, they would naturally assume that it was a fake in spite of his rebuttals. For whatever reason, most of his friends actually believed he made it himself.
Giesel, otherwise known as the infamous Dr. Seuss, was certainly a character. His unique life and upbringing shaped him into the iconic author everyone recognizes as the face of childhood imagination.