Classic TV Show Episodes That Are Now Outlawed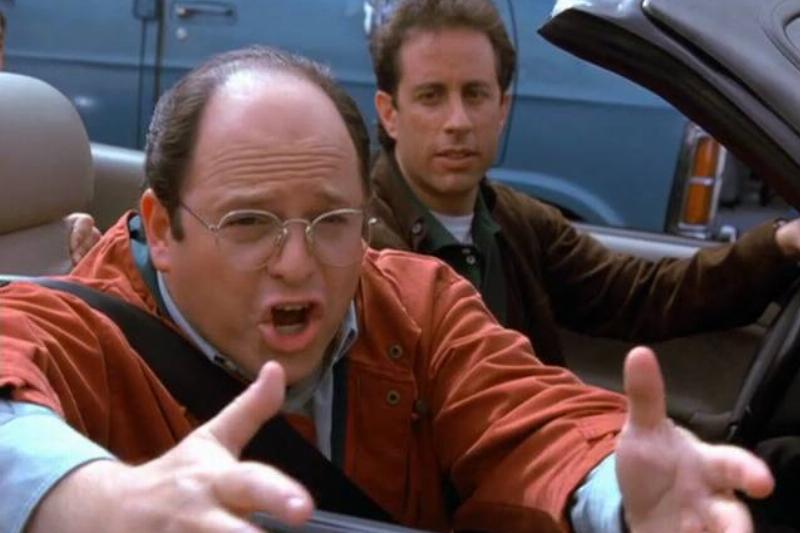 The world has changed a heck of a lot over the past few decades. And along with those changes have come new definitions of what could be considered socially appropriate. Classic television shows haven't been immune to this retroactive reassessment, as select episodes have now been outlawed, and can no longer be viewed.
Whether it's due to inappropriate, graphic, or offensive content, you might be surprised to learn that episodes of your favorite TV shows from yesteryear might be difficult, or perhaps impossible to watch today, even online. With seemingly wholesome programming like Star Trek, Boy Meets World, and even Sesame Street having banned episodes, don't be caught off guard if you discover that a few of your all-time favorites have basically been erased from history…
"The Ricardos Visit Cuba" – I Love Lucy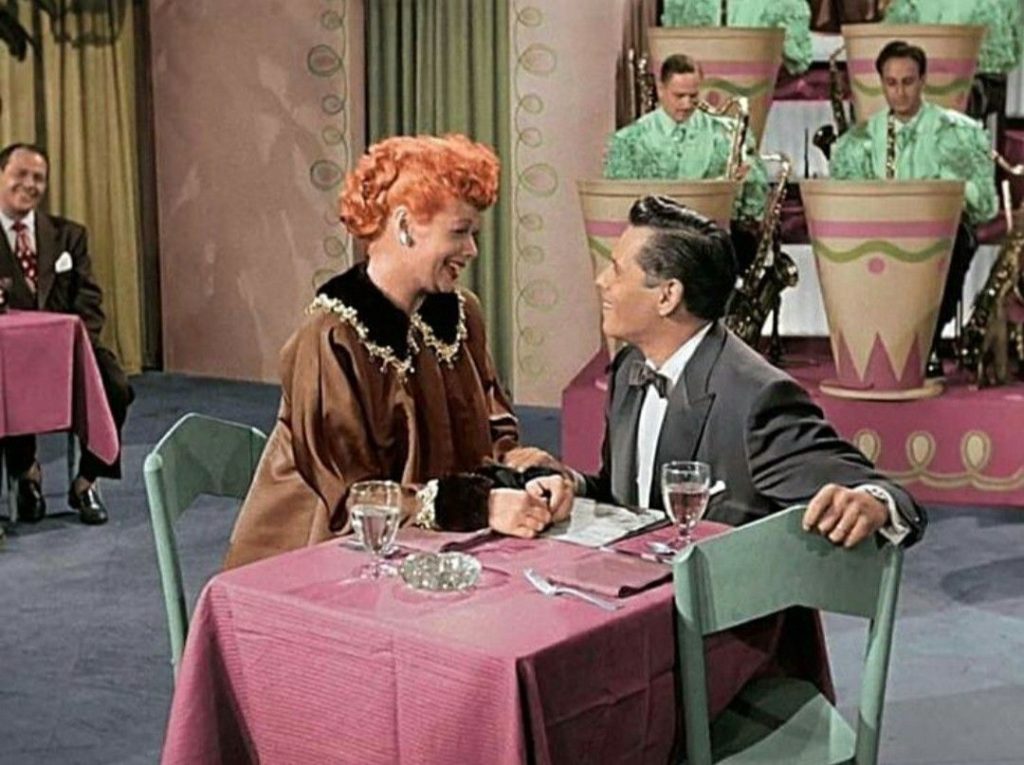 This episode in I Love Lucy wasn't banned until around 10 years after it aired. In "The Ricardos Visit Cuba," Ricky, Little Ricky, and Lucy go to Cuba to win the likes of their Uncle Alberto. Their uncle hoped that Ricky would've married a Cuban woman instead of Lucy.
As stated before, this episode was fine after airing in the 1950s, but the episode was looked upon differently in the 1960s after the United States and Cuba relationship changed. The content of the episode wasn't awful, but it was banned due out of appropriateness.
"Encounters" – The Twilight Zone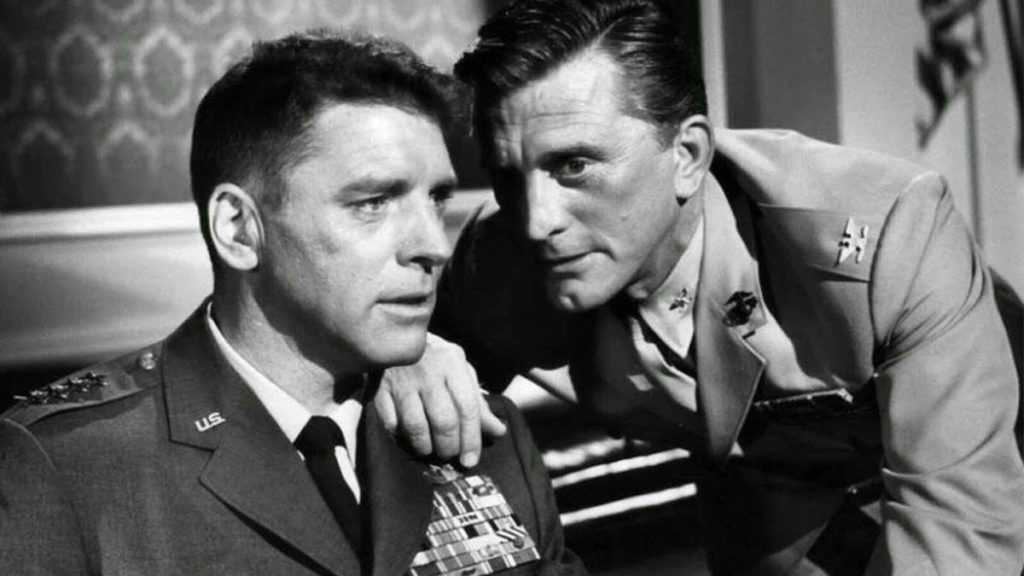 The Twilight Zone, an anthology television series involving futuristic ideals, is known to cover topics of dystopia, illusion, and anything out of the ordinary. "Encounters" is about an American veteran and a Japanese American trapped in an attic together.
The episode aired once and left viewers disappointed with the content. The episode was nothing futuristic but racially offensive and insensitive instead. CBS, the network that aired The Twilight Zone, listened to the complaints, and never aired the episode again.
"Living in Harmony" – The Prisoner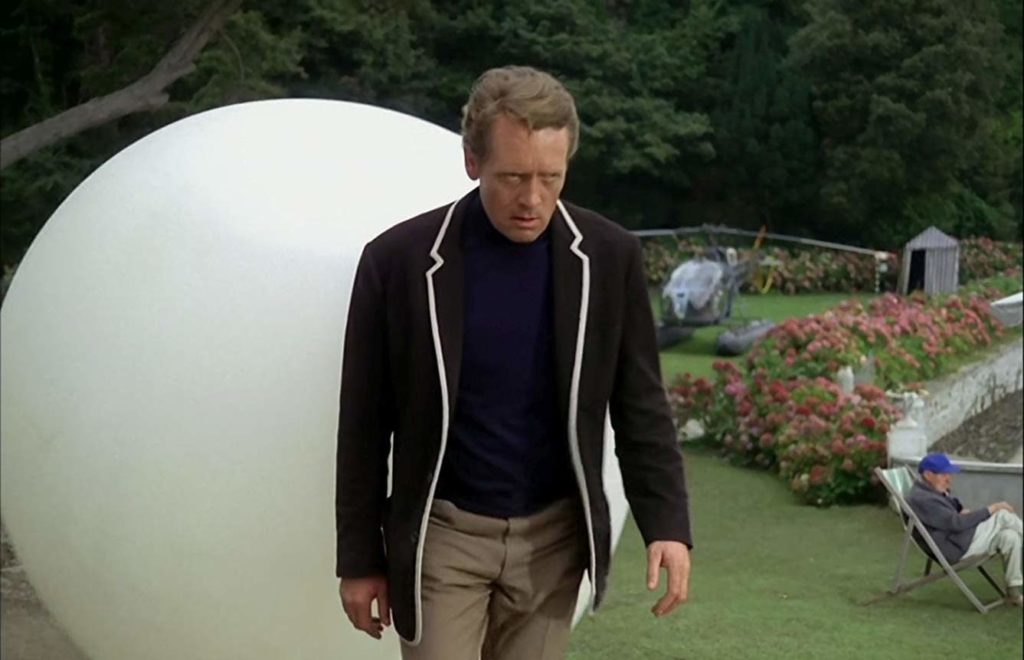 In "Living in Harmony," protagonist Number 6 goes to the Old West through a virtual reality simulation where he tries to become the town's sheriff. This episode could be banned for numerous reasons, but the exact reasoning is not 100 percent certain.
It is rumored that this episode has been banned because it portrays psychedelic drugs. Another reason it's rumored that this episode was banned is that it supposedly contains commentary related to the Vietnam War. Number 6 did not want to defend the town.
"Patterns of Force" – Star Trek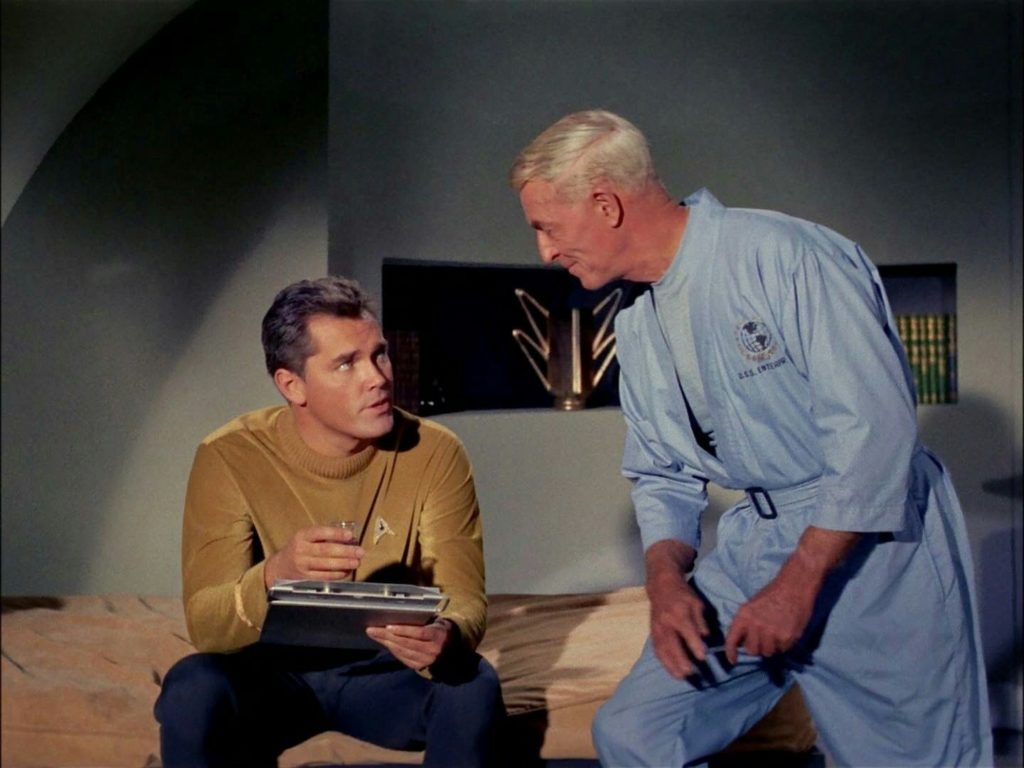 Star Trek is out-of-this-world as a sci-fi television series but features current social events to bring the content back down to earth. But the banned episode "Patterns of Force" hit too close to home with the relatable topics and current events depicted at the time.
This episode showed the characters dressed up as Nazis, showing in their wardrobe. The villains in "Patterns of Force" acted in a specific way because they were being brainwashed. This episode was shortly banned in Germany after airing which is not by surprise.
"Episode 0847" – Sesame Street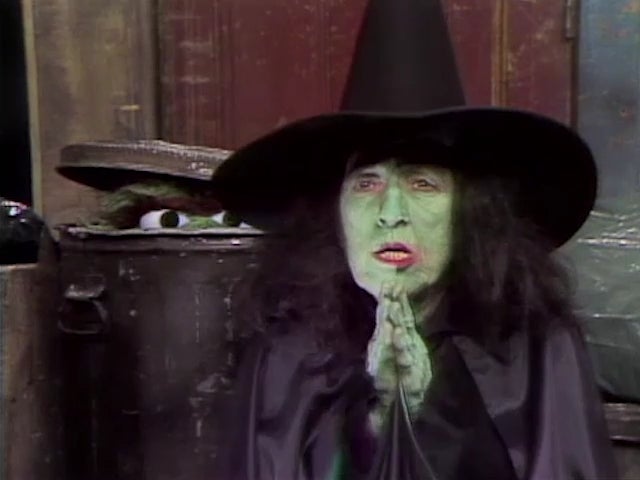 Even family-friendly television shows like Sesame Street have banned episodes. One episode had parents calling and claiming their children were left traumatized. A famous actress appeared in "Episode 0847" in 1976 and unfortunately scared the tiny viewers.
Margaret Hamilton came on the show dressed as one of her most famous characters, the Wicked Witch of the West from The Wizard of Oz. Although it was such an iconic character, the Wicked Witch was too scary to be seen on Sesame Street again. The episode was removed.
"Spychangers to the Rescue" – Transformers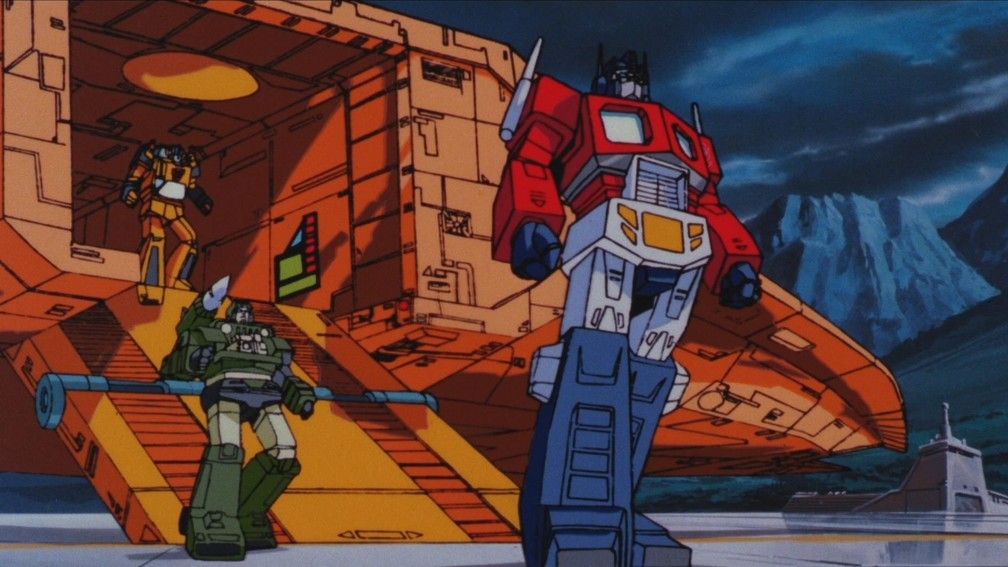 A children-friendly cartoon Transformers, about robots that can turn into cars, should be safe from having banned episodes, right? Wrong. "Sypchangers to the Rescue" aired in Japan first, but it caused the show some backlash in the United States a few months after.
This episode had a plot of a generator potentially exploding, releasing harmful gas. "Spychangers to the Rescue" aired in the United States a few days after the events on 9/11 took place. The episode was changed due to fear of there being too many similarities.
"The Puerto Rican Day" – Seinfeld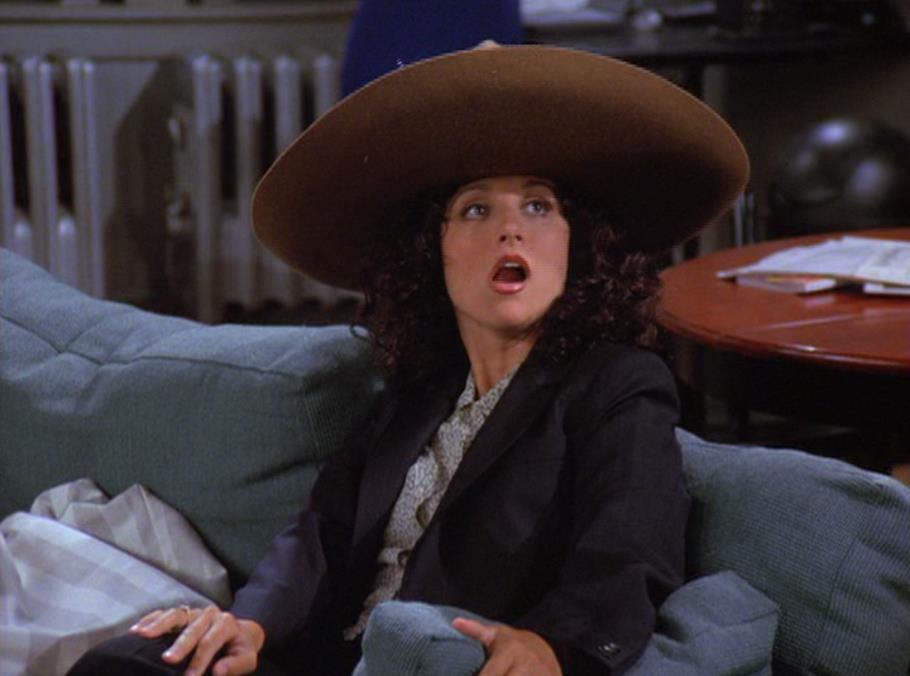 A show that's not about much ended up turning a lot of heads. The cast of Seinfeld is driving through New York when the annual Puerto Rican Day Parade occurs. This episode shows the burning of a Puerto Rican flag and offensive tactics toward Puerto Ricans.
Not only was this episode banned due to numerous complaints of racism and offensiveness, but bigger events also occurred. Protests gathered outside of Rockefeller Center in New York City showing their dislike for it. This made NBC get rid of this episode for good.
"Adopted" – You Can't Do That On Television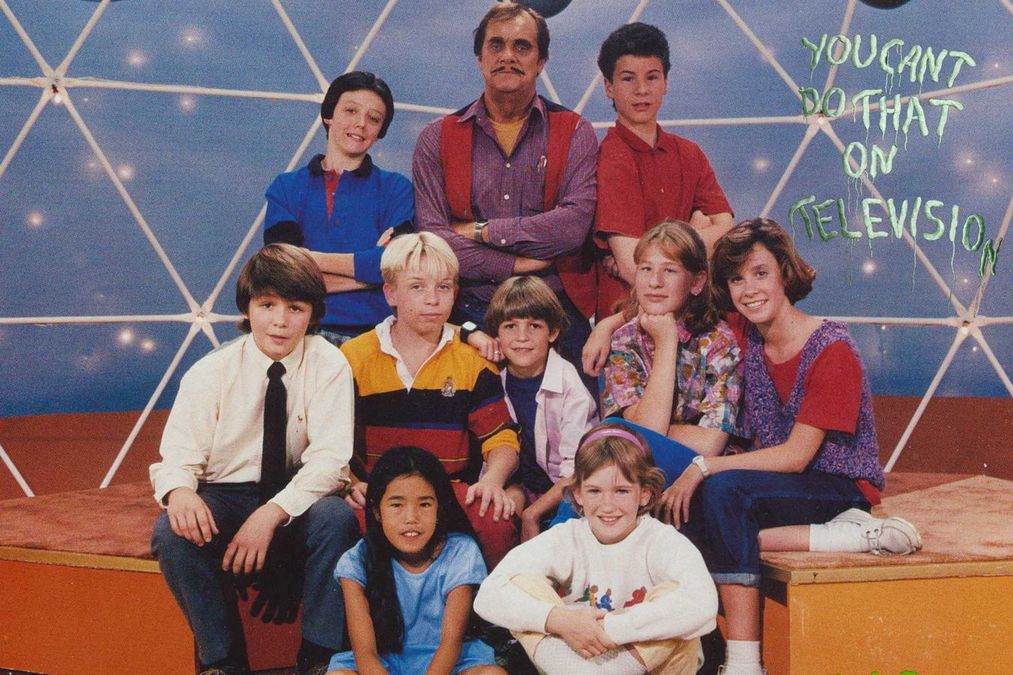 A Canadian and American show You Can't Do That On Television aired in the 1980s. With the title alone, there are bound to be some questionable and banned episodes. One episode in particular, "Adoption" went too far and made viewers quite uncomfortable.
This episode made fun of adopted kids and used a lot of profanity. Although "Adopted" kept running in Canada after airing, the episode was only shown twice in the United States before being taken off the air. You can probably find clips of it online today.
All of Derrick In Germany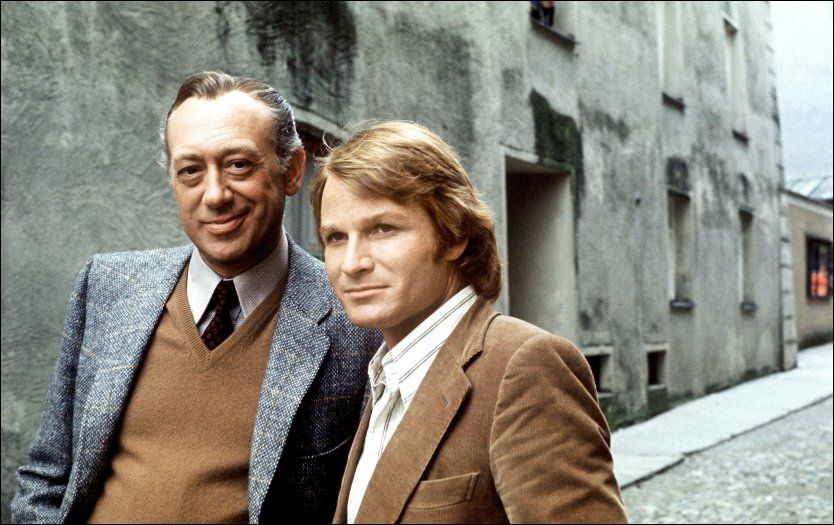 Not one, or two, but all episodes of Derrick, a show based in Munich, were banned in Germany. Although it was a popular television series from the 1970s and 1980s in many parts of the world, it was taken off the air for good in 2013 because of one actor, Horst Tappert.
Tappert, who played Derrick, lied about details of his World War II service. Lo and behold, Tappert was commanded under Waffen-SS. The network did not want to be associated with an actor who was under the Waffen-SS command. This led to the entire show's cancellation.
"Conflict" – Mister Rogers' Neighborhood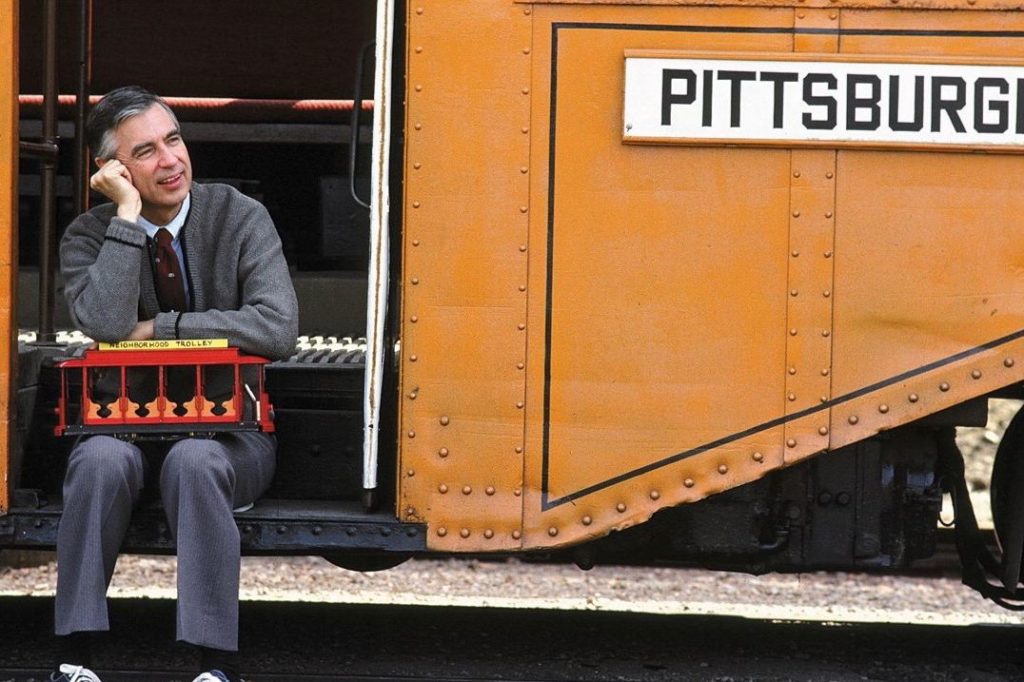 Conflict is an important topic to cover, especially on a kid-friendly show like Mister Rogers' Neighborhood. But sometimes explaining difficult topics can be taken the wrong way. World events like war and bombings were covered in "Conflict" but were too much.
The period could be the reason for this. "Conflict" was aired during times when potential threats of wars were high. Many people saw this as overwhelming, although the episode was only trying to help kids understand these concepts. The episode was banned soon after.
"Promises, Promises" – Boy Meets World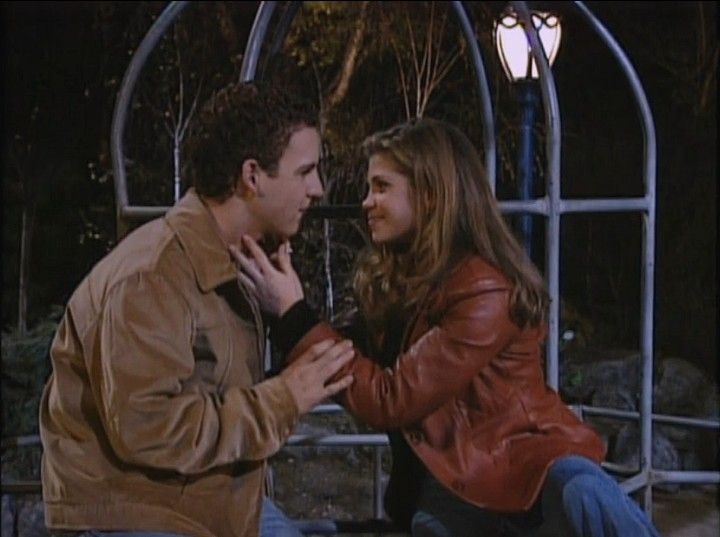 Boy Meets World is an appropriate show about teenagers growing up and learning about life through mistakes, friendships, and relationships. It was shown on Disney Channel. The life lesson that is depicted in this episode is Cory and Topanga going to prom.
In "Promises, Promises," Cory and Topanga go to prom and almost get to all the basses afterward. Although this is normal human behavior for teenagers to go through, it is not something seen as safe to show in a family-friendly show like Boy Meets World.
"Home" – The X-Files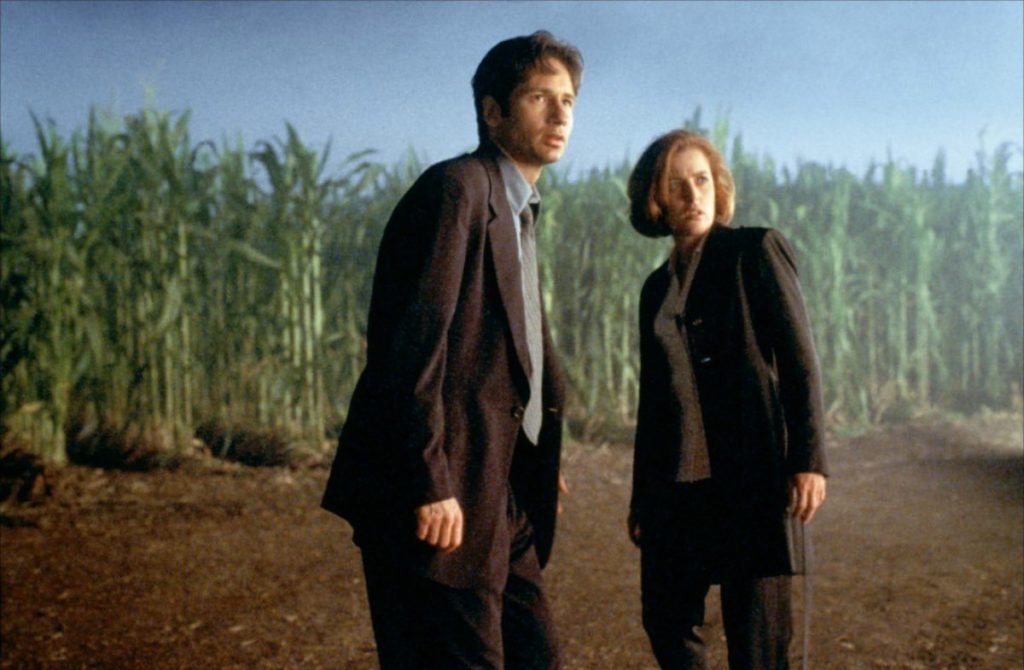 The X-Files is a show that covers supernatural and mystifying topics such as aliens and the unknown. One episode from the fourth season was too much for the average viewer to watch again. Viewers of "Home" noted this episode to be harsh and alarming.
Although viewers tend to love the disturbing nature of The X-Files, the plot for the episode "Home" was too much for some viewers. This episode followed the stories of inbred people and their journey. The ratings were so low for this episode that it was rarely aired again.
"The City of New York vs. Homer Simpson" – The Simpsons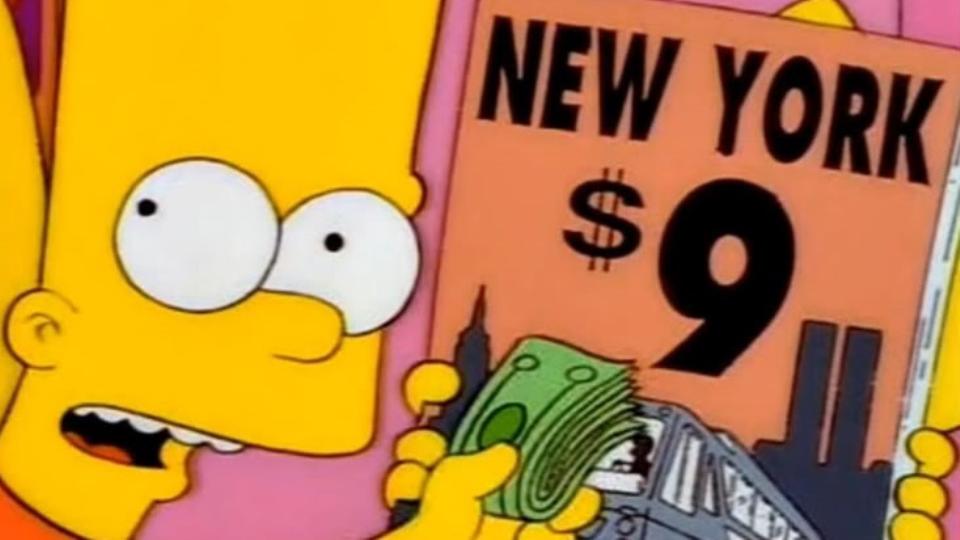 Although The Simpsons is one of the longest-airing cartoon series of all time, "The City of New York vs, Homer Simpson" is rarely played anywhere anymore. Homer travels to New York to get his impounded car. Although it's a popular episode, it's hard to find.
This episode was banned because there are tons of clips of the Twin Towers throughout. Homer also is angry and makes many threats to New York City. The network decided after the 9/11 attacks to prevent "The City of New York vs. Homer Simpson" from airing again.
"Flying Dupes" – Talespin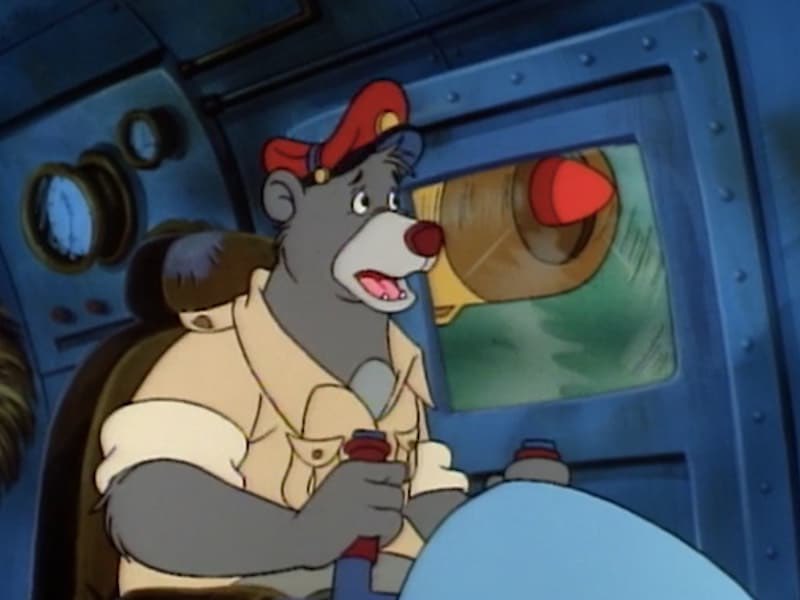 A hit television show called Talespin was a popular television show that aired through the 1980s and 1990s. Although it's usually happy and uplifting, an episode called "Flying Dupes" did not appear to be cheerful. This episode was shown on The Disney Channel.
A character named Baloo simply wanted to send a package to Thembrian High Marshall, but it wasn't just a regular package; it was a bomb. "Flying Dupes" first aired in the early 1990s and it no longer airs on Disney Channel after the controversial content.
"Earshot" – Buffy The Vampire Slayer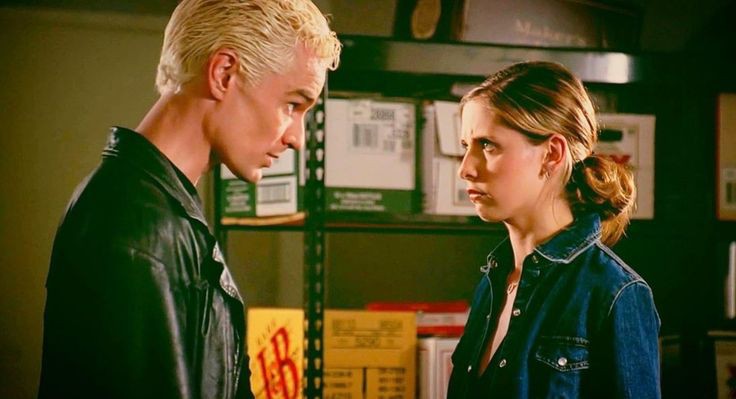 This is one of the few banned episodes that was later aired. In "Earshot," Buffy finds out about a student's deadly plan to put his classmates and town in danger. Even though Buffy discovers that he was only trying to hurt himself, both scenarios were still bad.
The show itself covers dark topics already, but this episode was planned to air shortly after a similar tragedy happened in Colorado in 1999. It was smart to not air "Earshot" after the tragic events, but some are still upset the network aired the episode later.
"Windy City" – Mike & Molly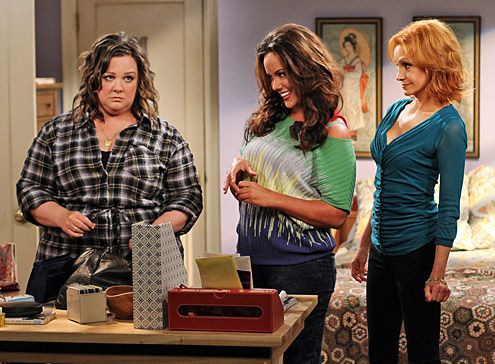 Mike & Molly is a friendly sitcom and is not known for crude humor or raunchiness. "Windy City," an episode about bad weather, was coincidentally delayed from airing on television because of weather. When it was supposed to air, there were weather warnings in many states.
The weather was bad in Kansas, Iowa, and Oklahoma. CBS postponed the episode until after the weather warnings had subsided. It was a smart idea to ensure safety from severe weather warnings before laughing about it in an episode that is light-hearted and funny.
"Mr. Ratburn and the Special Someone" – Arthur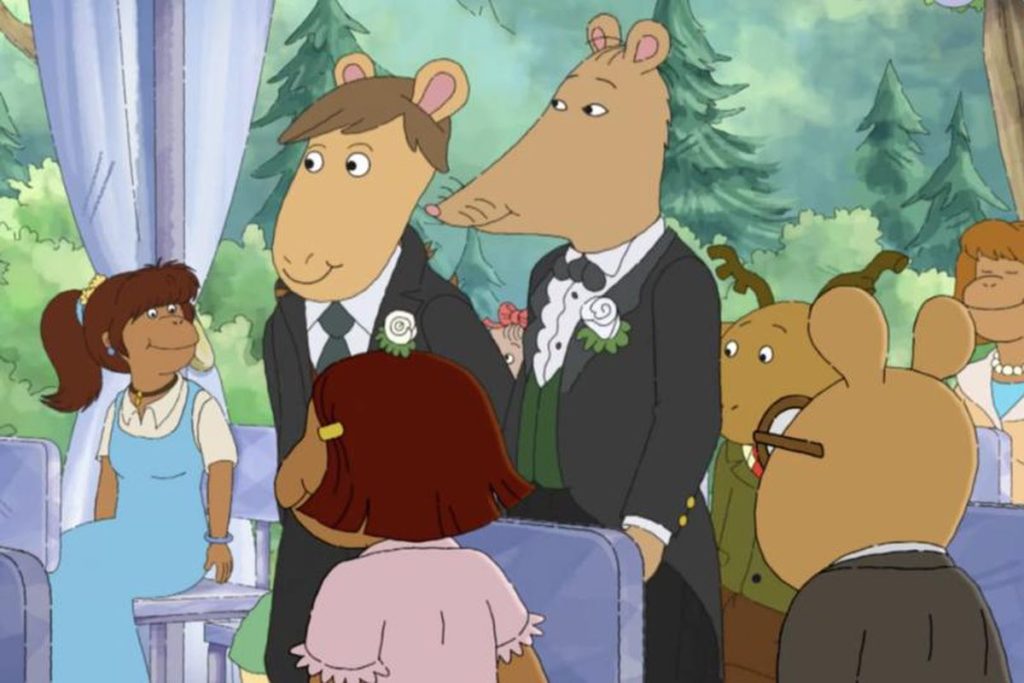 Like kids do, they forget that adults in their life have lives, too. In "Mr. Ratburn and the Special Someone," Arthur and his peers try to figure out who Mr. Ratburn, their, teacher, is getting married to. In the end, Arthur and other students find out their teacher is gay.
This episode is known to be groundbreaking, especially in a children's show. Although gay marriage has been made legal years before this episode aired, some people and places didn't agree with its message. Alabama prevented this episode from airing any longer.
"Hee Haw! Hee Haw!" – Fear Factor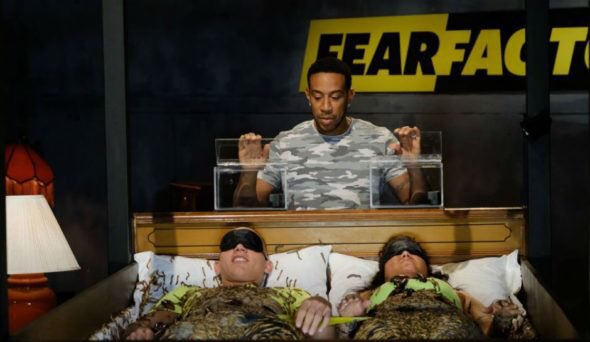 Fear Factor pushed the limits for contestants and viewers as they conquered disgusting and horrifying activities for money. Although Fear Factor made contestants face their fears of cockroaches and snakes, what the producers made these contestants do was horrifying.
"Hee Haw! Hee Haw!" gave contestants the option to drink one of the two liquids that come from a donkey. While Fear Factor has pushed the limits in the past, this episode crossed the line and was taken off the show. This episode led to the show's cancellation.
"Mister Skinnylegs" – Peppa Pig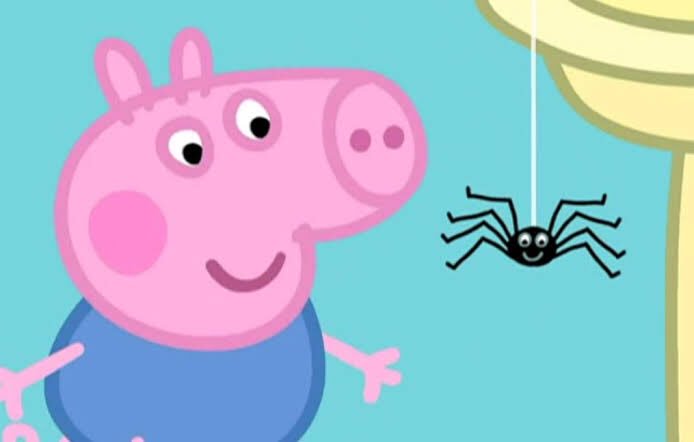 Peppa Pig is one children's show that gets its fair share of controversy, but "Mister Skinnylegs" had to be removed in certain parts of the world. This episode wanted to show that spiders can be harmless creatures and that children shouldn't be afraid of them.
In most places, spiders are harmless. In places like Australia, spiders are not friendly. Instead, they are large and poisonous. To try and stop the spread of misinformation in Australia, their broadcasting corporation banned the episode; however, it was accidentally aired.
"Comedians" – Beavis and Butt-Head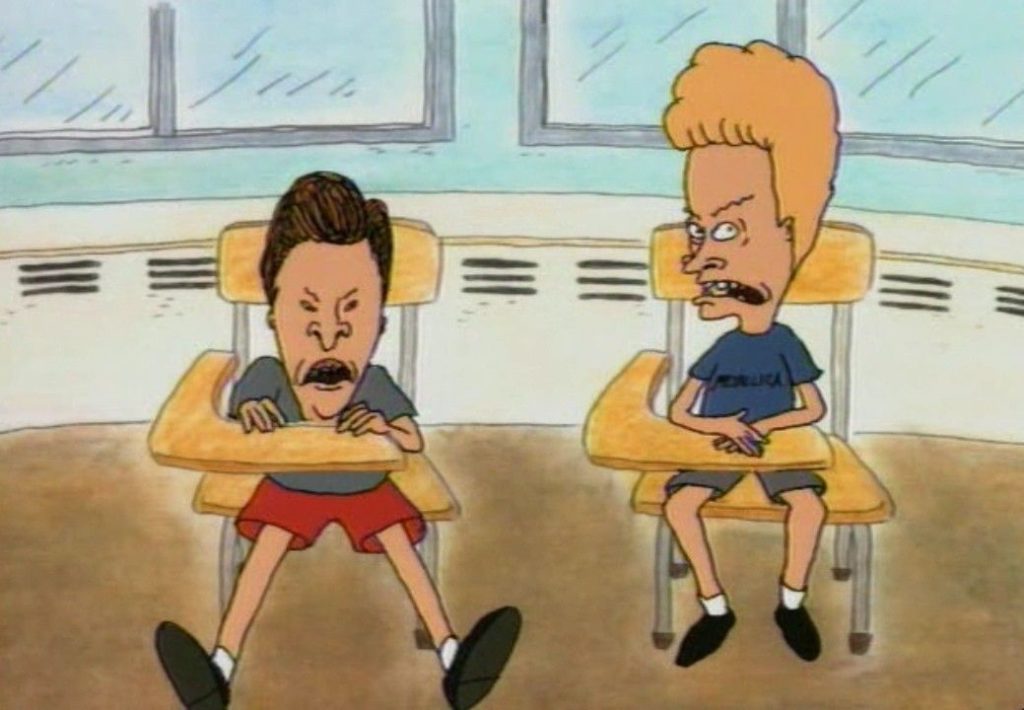 Beavis and Butt-Head is a show about two teenage friends who are raunchy and filled with apathy. They both took things too far at times, but the episode "Comedians" never intended to be banned material. The actions that took place afterward are what lead to its downfall.
In this episode, Beavis and Butt-Head did stand-up comedy, which ended in them setting the place on fire and watching it burn. Unfortunately, there was a 5-year-old kid who watched this episode and recreated what they saw in their own family home. Life imitates art.
"Episode 29" – The Amanda Show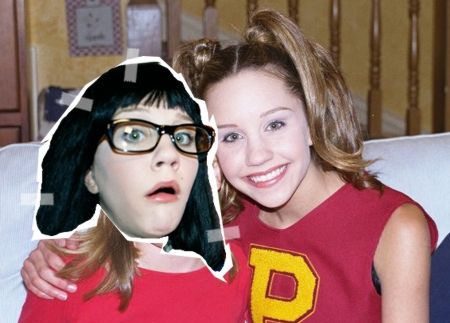 A popular comedy television show that aired on Nickelodeon in the 1990s and 2000s called The Amanda Show starred Amanda Bynes. It was great for preteens and teens alike because it featured current pop culture events. There was one episode that was a little too recent.
"Episode 29" in a comedy sketch called "The Lucklesses" featured a family that experienced consistent bad luck. Their house was victim to a meteor from space. This episode was banned after the attacks on 9/11, although this episode premiered before they happened.
"Party it Up" – Shake It Up!
The characters of Shake It Up! go to a party to see supermodels. Throughout "Party it Up," there are several comments and jokes made about eating disorders. This is problematic because Shake it Up! aired on Disney Channel where many preteens and teenagers are viewers.
The episode ended up becoming banned because the audience didn't like it, along with a former Disney Channel star, Demi Lovato. This controversy blew up on social media sites like Twitter and the episode was later removed. It reappeared once problematic scenes were removed.
"Boston" – Aqua Teen Hunger Force
This episode was banned because of a marketing mishap. In 2007, the Boston Police Department mistook Lite-Brite displays for an Aqua Teen Hunger Force film for bombs. A parody episode was planned to air in 2008 but caused a lot of controversy for the television show.
Although the marketing mishap worked out great for the film, there were millions of dollars in settlement fees due to this incident. This caused more traction to this episode, but it was later removed after an actual bomb threat happened in Boston shortly after.
"Electric Soldier Porygon" – Pokémon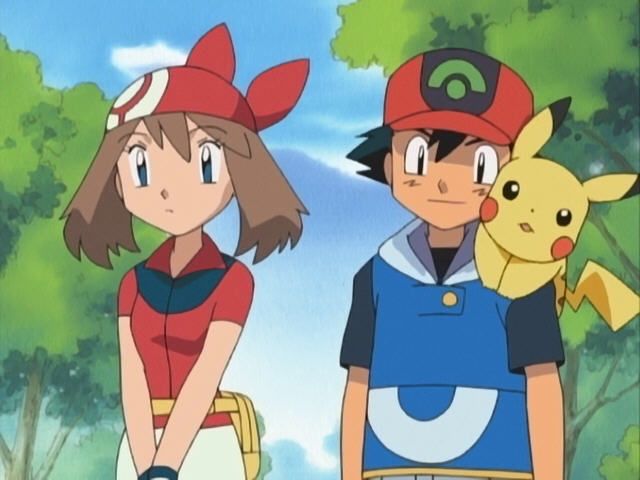 A lot of these episodes that could never be aired again are due to the fact they are offensive or crude. But "Electric Soldier Porygon" from Pokémon didn't get banned for inappropriateness, offensiveness, or crude humor. This episode was banned for a dark reason.
This episode was banned from airing all over the world after a few incidents that happened in Japan. The episode showed flashing colors repeatedly which lead to a ton of hospitalizations. Not only did it cause viewers to have headaches, some even had seizures.
"Elephant Issues" – Tiny Toon Adventures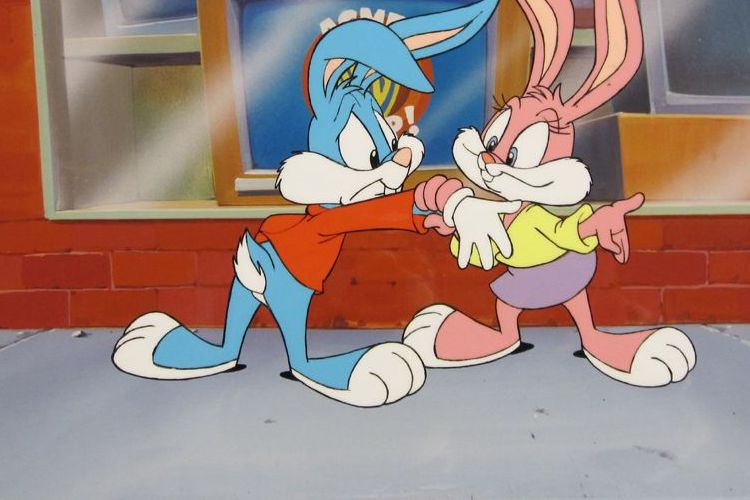 Tiny Toon Adventures features the original cast of The Looney Tunes, only younger versions of themselves. This television series is meant to be family-friendly. There is a segment within an episode called "One Beer" that has been flagged for inappropriateness.
During this episode, the characters find a beer and decide to drink it. They got into a lot of dangerous and illegal activities, including wrecking cars and stealing a police car. The message of the episode is supposed to be that underage drinking is bad.
"OEuf" – Hannibal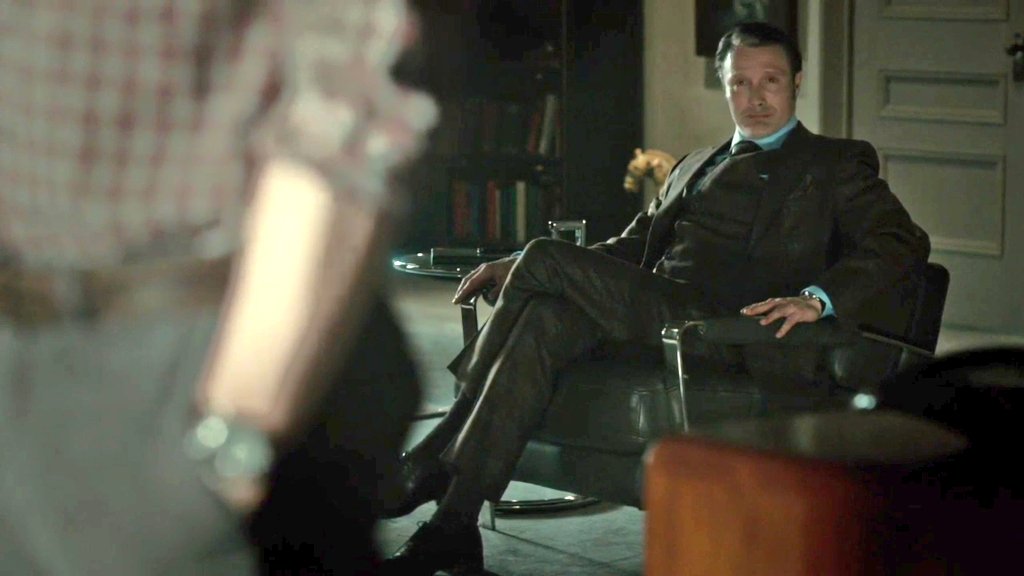 The show Hannibal is based on the plot of The Silence of the Lambs, which is one of the most disturbing novels and films. This television series contains a lot of gore that can be unimaginable to most, but what was planned for "OEuf" was over the top.
This episode never got the chance to air because it was pulled before the premiere date. "OEuf" was supposed to feature children being taught how to kill. Bryan Fuller, the creator of Hannibal, canceled the episode once realizing the content was too intense.
"Partial Terms of Endearment" – Family Guy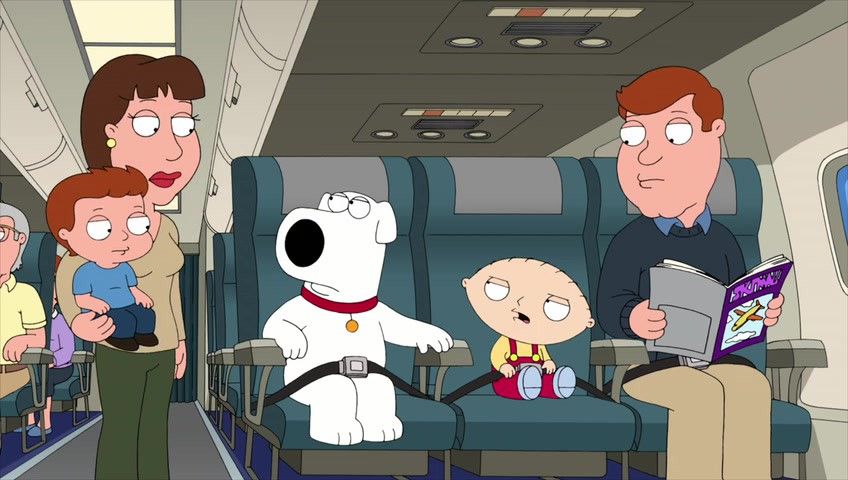 Family Guy is known to be raunchy and has some of the crudest humor for an adult cartoon. Episodes constantly consist of offensive content. In this episode, Lois is a surrogate for a friend, but her friend suddenly dies, leaving her to decide to keep the baby or not.
Fox decided to remove "Partial Terms of Endearment" from the season eight airing on television because the producers thought it was a controversial subject. This episode isn't completely vanished from the world. It can be found on the season eight DVD sets.
"Stokey The Bear" – Dudley Do-Right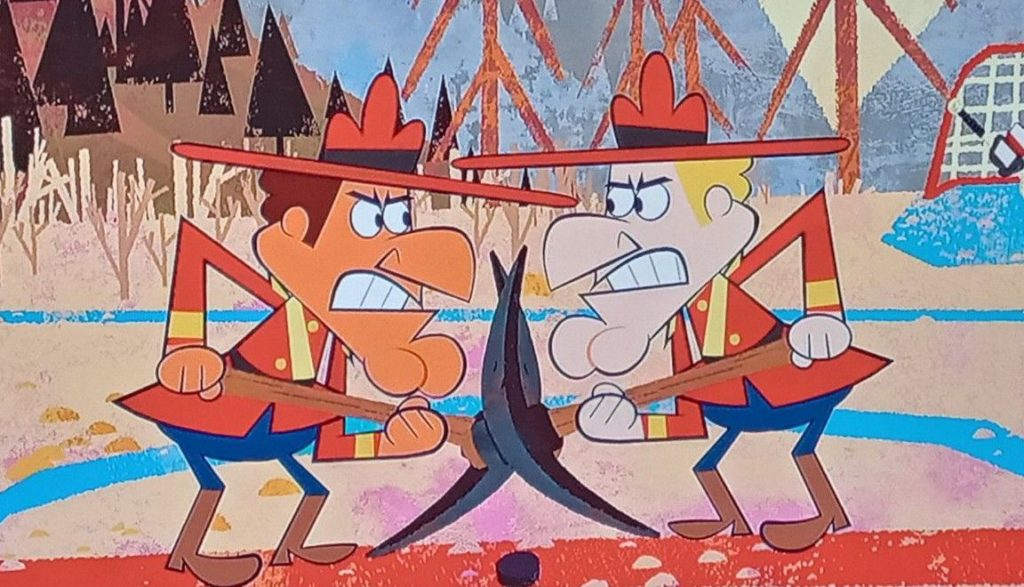 Another children's cartoon episode was banned due to inappropriateness. In "Stokey The Bear," the main character Stokey the Bear is hypnotized, which makes them set things on fire. This episode did not sit right with the United States Forest Service.
There were two issues this episode depicted to get it banned. One is the glorification of arson. Another issue is that Stokey the Bear seemed to be a parody of Smokey the Bear, a copyright problem and potential lawsuit. The entire episode was destroyed.
"Big Brother Caillou" – Caillou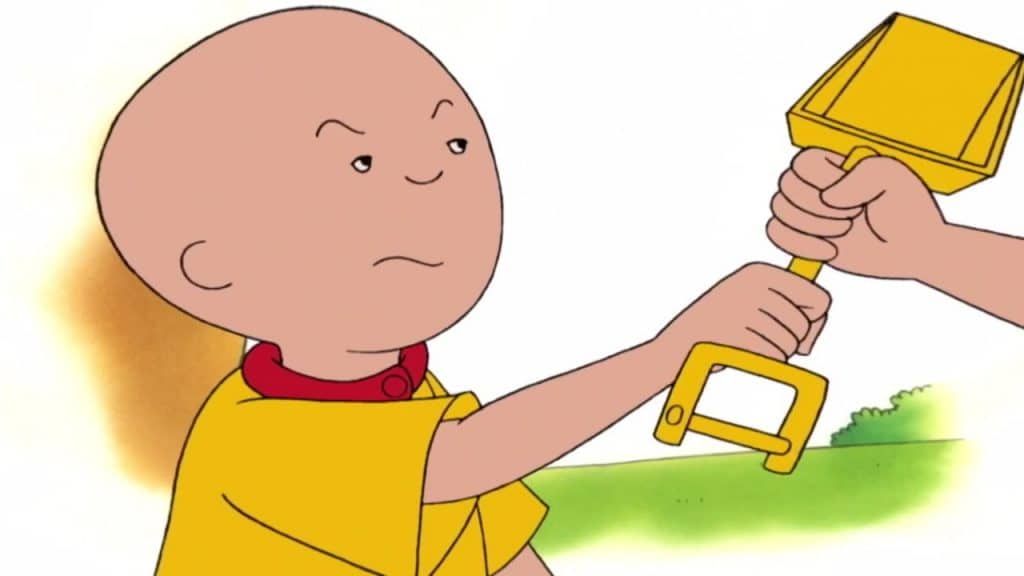 Caillou is known to be a four-year-old kid who makes mistakes and learns along the way. The goal of each episode is for children to see Caillou make the right choices after making mistakes. The choices Caillou made in "Big Brother Caillou" did not sit well with most parents.
Caillou is shown pinching his little sister so hard that she loudly wails. Although kids make mistakes, there was no lesson learned in this episode. Caillou's dad never corrected his actions and only asked him why he did it without explaining why it was wrong.
"201" – South Park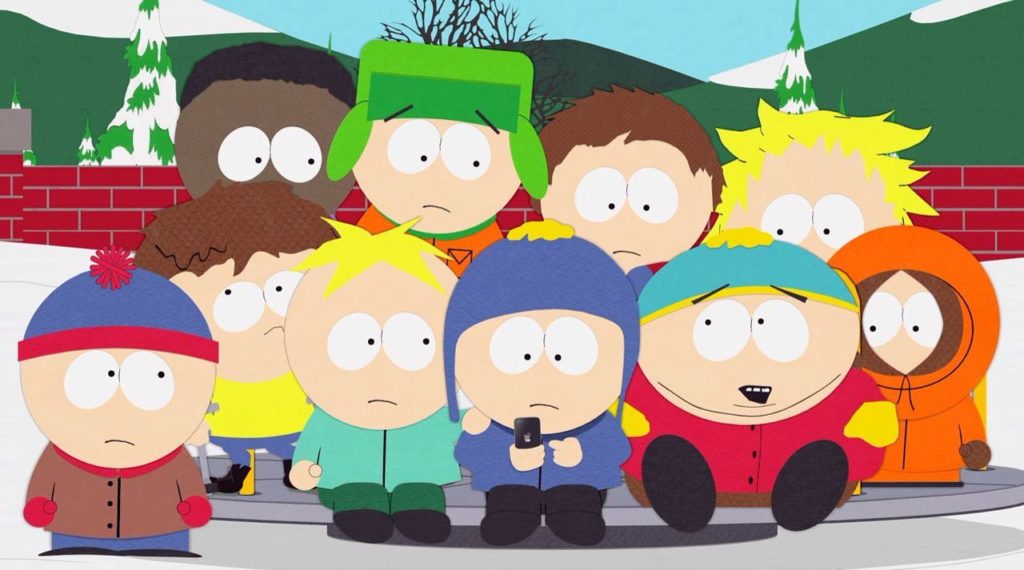 South Park is kind of like Family Guy. It tends to be offensive and controversial. There is one episode that tried to be saved from being banned by having edits made to it, but ultimately it was banned. This two-part episode was able to be well-known before being removed.
This episode was bad for many reasons. It made fun of Tom Cruise and made fun of prophet Muhammad, along with other religious elements. In the first part, they showed offensiveness and tried to censor everything in the second part, but it did no good.
"Busted" – Braceface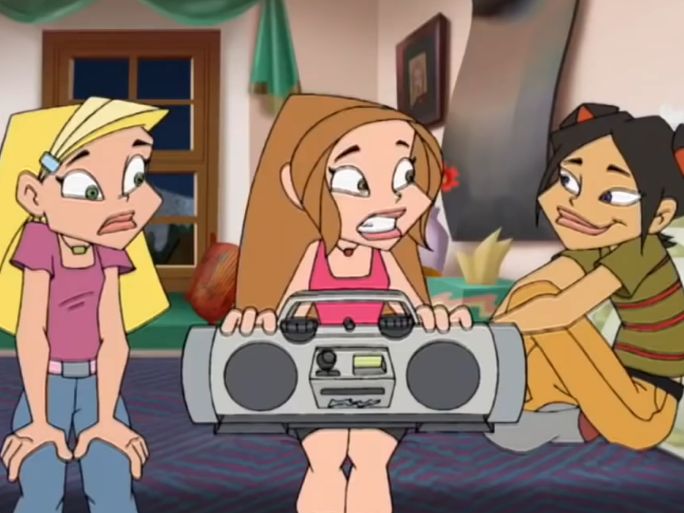 "Busted" definitely got busted for an understandable reason. The main character named Sharon wants to have a larger chest for an older appearance and the likeness to others. This show was shown in many parts of the world and was seen as inappropriate for obvious reasons.
The character purchases a bra that imitates a push-up bra but has pumps installed inside instead of padding. It pops eventually, and both Sharon and Braceface are busted. This episode showed in Canada, China, and America and was taken down very quickly after premiering.
"Dial M for Monkey: Barbequor" – Dexter's Laboratory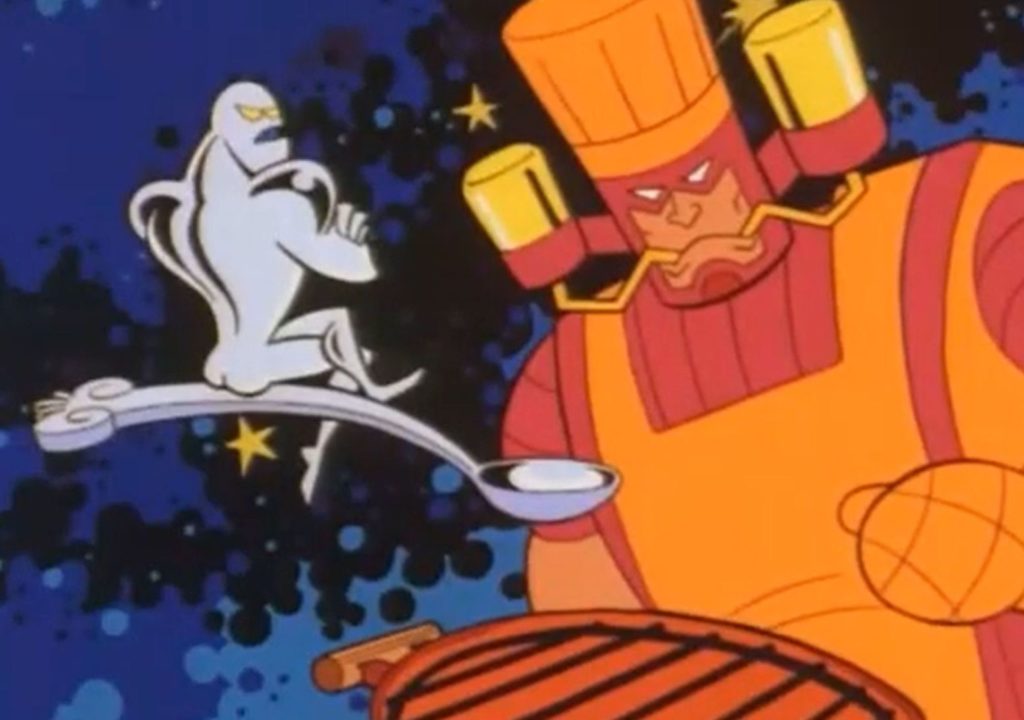 Although Dexter's Laboratory was a popular kid's show in the 1990s, there was one episode that didn't deem itself appropriate. In this episode that aired in the mid-1990s, two superheroes, Barbequor and Silver Spooner were the problems for this cartoon television show.
A lot of viewers thought Silver Spooner was shown as stereotypical. This made the episode be removed from the show's entirety. It was also noted that a character seen in "Dial M for Monkey: Barbequor" had terrible behavior off-screen which wasn't great either.
"iRue the Day" – iCarly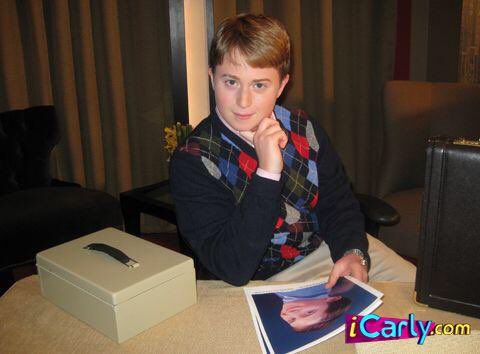 A side character, Nevel, returns to the television series to hack his frenemies Carly, Sam, and Freddie. Carly has a show that streams on her website, and Nevel tries to blackmail Carly and her friends through said website. The episode aired for years before its removal.
Upon airing in 2007, it wasn't until 2014 when the episode was removed because of the Sony hack that happened in 2014. "iRue the Day" was removed out of fear of hacking glorification. Once the news and scarcity died down, the episode returned to air again.
"The High Ground" – Star Trek: The Next Generation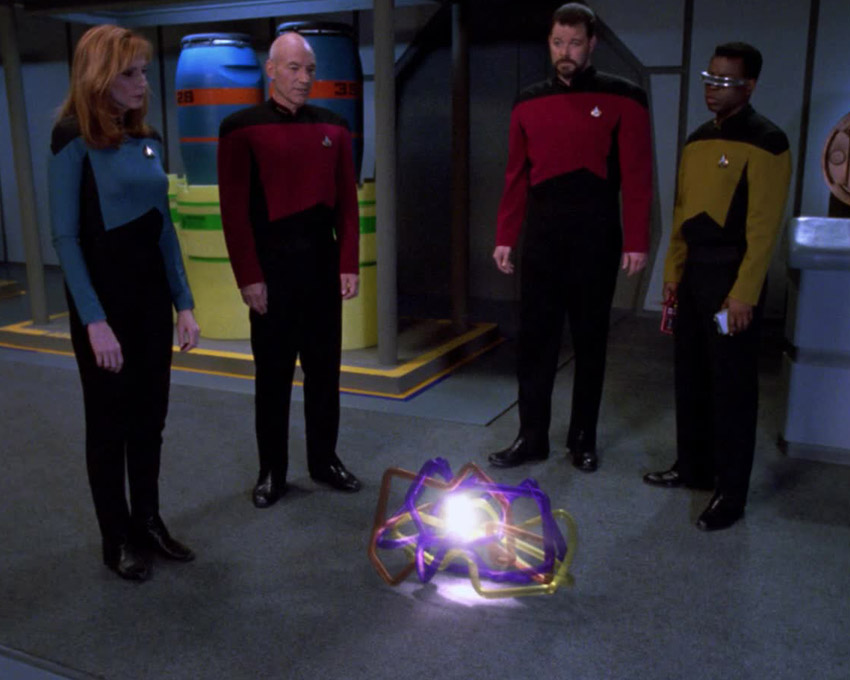 In "The High Ground," the characters go to a planet called Rutia IV in which "a generation of peace has ended with terrorist attacks by Ansata separatists who are demanding autonomy and self-determination for their homeland on the western continent."
Although Star Trek likes to take sci-fi tactics to showcase social causes for relation purposes, it wasn't hidden well. Especially because it was related to the Irish Troubles and an IRA terrorist attack that happened a few months before the episode aired.
"See Me, Feel Me, Gnome" – The Powerpuff Girls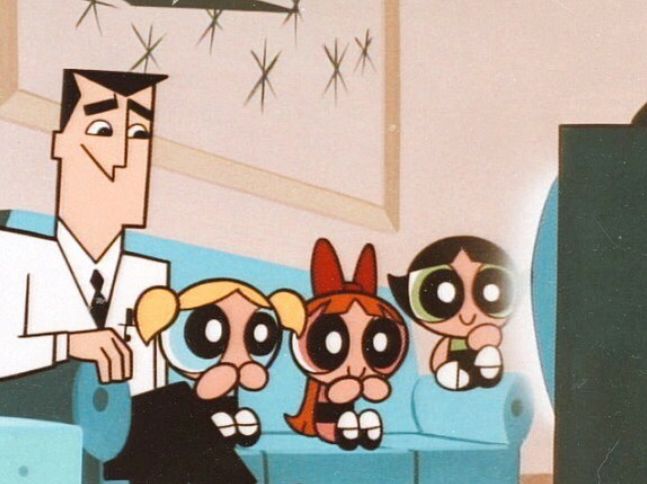 An innocent show like The Powerpuff Girls can be banned, even if the three of them are made up of sugar, spice, and everything nice. In "See Me, Feel Me, Gnome," Blossom, Bubbles, and Buttercup trade their powers for peace under the manipulation of a gnome.
This episode was banned for two reasons. One reason is that viewers thought the children's cartoon was displaying persuasive acts of communism. Another reason this episode was pulled is that a character in the episode appeared too close to looking like Jesus.
"Imprint" – Masters of Horror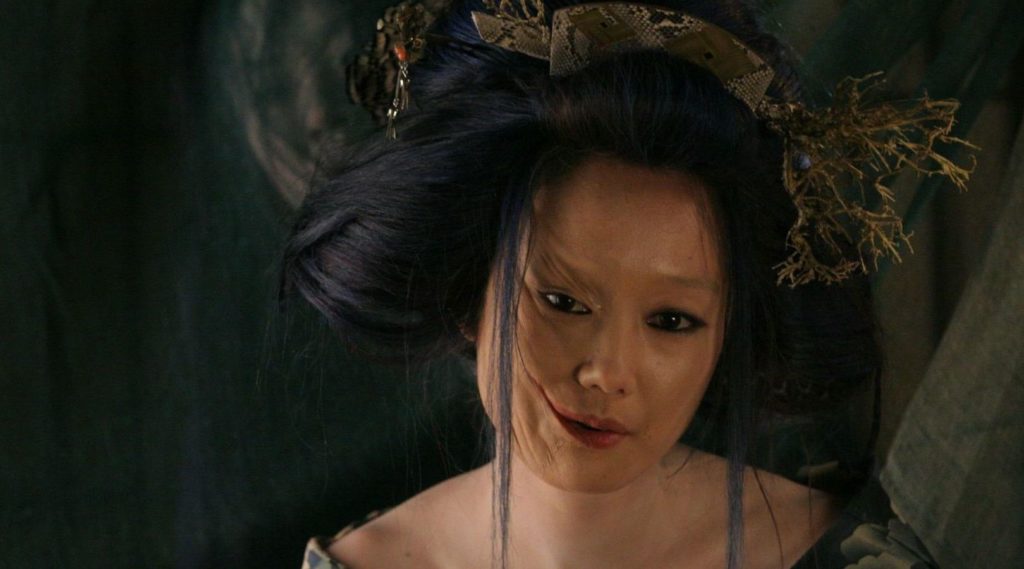 Masters of Horror, the anthology series, had tons of great reviews since it came out in the 2000s. It was considered a top series for Showtime and wanted to live up to its name. The episode "Imprint" wasn't even released or aired out of fear of being banned or controversial.
"Imprint" never aired out of fear of being too graphic. The director, Takashi Miike, was scared to release this episode due to the content of the visuals and themes within the episode. The director didn't want the network to receive too much backlash.
"I'll See You In Court" – Married…With Children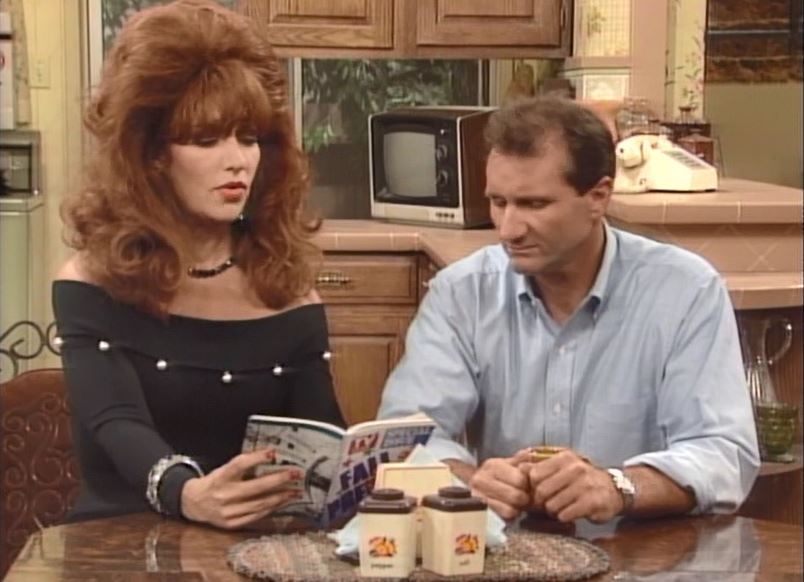 Married…With Children is known for its misogynistic and crude humor. The television show had issues while airing like boycotting and controversial factors. But one episode, in particular, didn't seem as inappropriate as you'd think by the network in general.
In "I'll See You in Court," a motel films its guests being intimate without them knowing. The characters Al and Peggy find a tape with their neighbors. They sued the hotel for secretly filming them. This wasn't the most controversial episode, but it could never air today.
"Buffalo Gals" – Cow and Chicken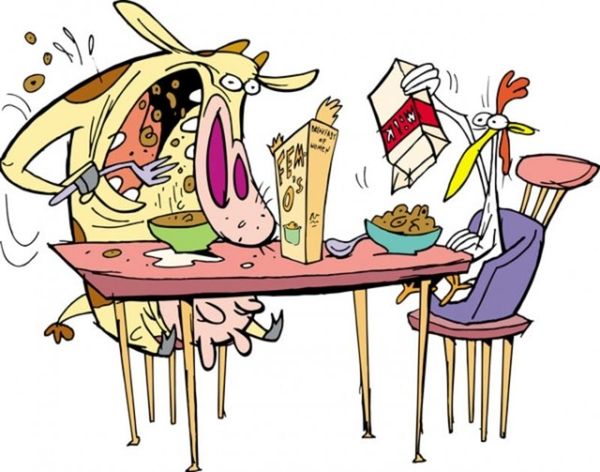 You must be careful what cartoons you let children watch because they are not always appropriate or kid-friendly. In the episode "Buffalo Gals," Cow and Chicken made fun of a specific type of woman, listing almost every stereotype in the book.
The demographic of women depicted was more tomboy and masculine. Although this type of demographic is completely fine, Cow and Chicken were shown to be stereotypical of this group of people. This episode was aired in the late 1990s and was not taken lightly.
"S-Out" – Bottom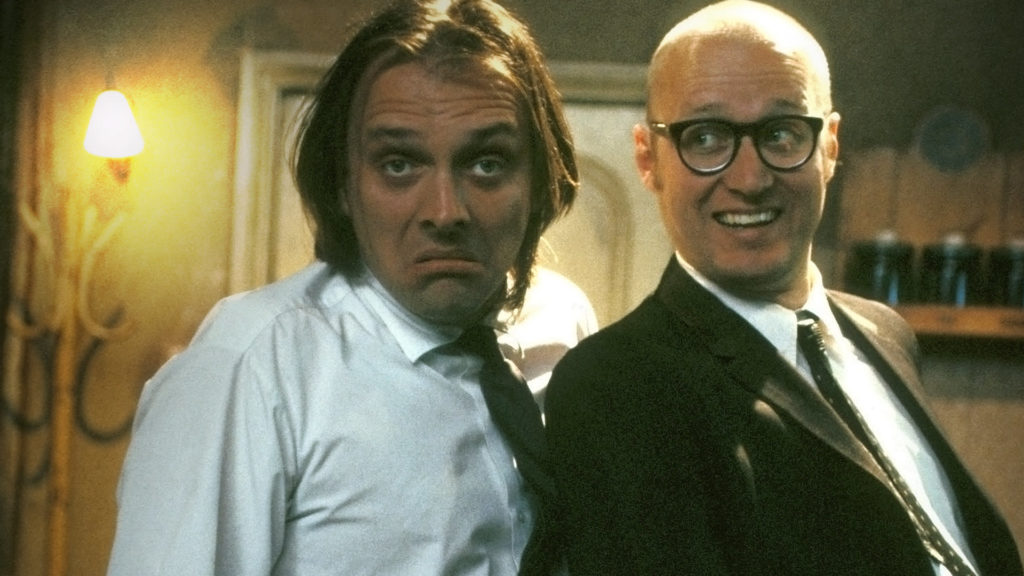 Bottom is another sitcom that is known for its crude humor, although this time it's British. The two pranksters for characters showcase their experiences in Hammersmith, West London. "S-Out" was banned for three years because of an untimely incident.
In the episode, the characters Edmondson and Mayall as Edward Elizabeth spent the night at Wimbledon Common. This episode was banned for three years because it overlapped with a real murder. Rachel Nickell died in the same area as the episode depicted.
"Bored, She Hung Herself" – Hawaii Five-0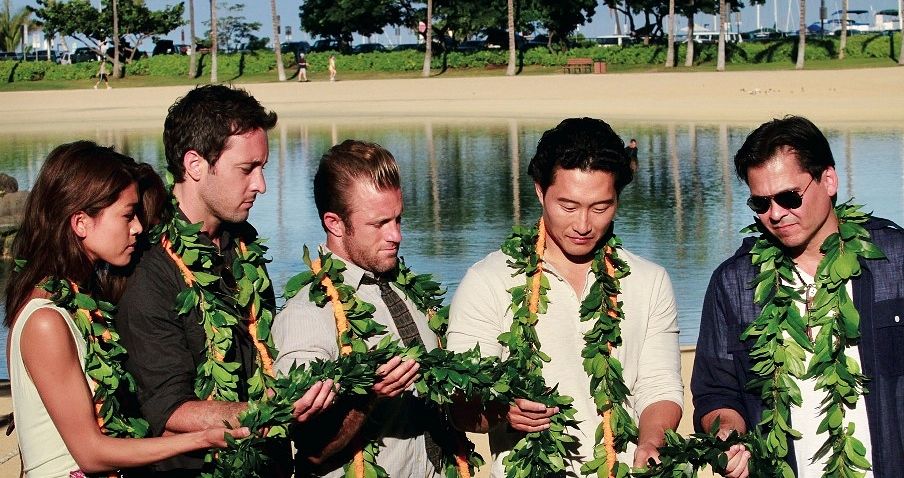 In the episode "Bored, She Hung Yourself" that aired in 1970, a woman was practicing a yoga pose and died while trying. The characters in Hawaii Five-0 classified her death as a suicide. After the episode, one person died from trying the same yoga pose.
People consider this episode to be erased and still try to find it. No one can find the episode on the DVD copies of Hawaii Five-0. It may be somewhere on the internet, but there are only a select few who got to see this episode before it was banned.