Fan-Favorite Foods That You Can No Longer Get At Costco
Aside for being the mother-of-all-bargain-chains where shoppers can save a fortune on household items, Costco has also become well-known for its very popular and delectable snacks. These delights could be found in the massive aisles, as well as at the food court where customers take a break from stocking up their kitchens.  
Unfortunately, the wholesaler often decides to discontinue selling some of its most popular items, much to Costco loyalists' dismay. Luckily, there's a way to know which products have already gone to a better place, as well as some expert insider tips to find out when a popular item is on its way out. Be prepared to say your goodbyes to some of these fan-favorite Costco classics…
Discontinued: BBQ Beef Brisket Sandwich
Many people would argue that the best item to get in Costco's famous food court would be the BBQ beef brisket sandwich. They were certainly disappointed, if not downright outraged, to find out that this delicious sandwich was no longer being sold. It was a welcome surprise to find such a quality snack in the unsuspecting location.
The combination of decadent coleslaw, tangy barbecue sauce, and the pulled beef was mouth-watering to many, but no longer. Unfortunately, Costco decided to remove this beloved item and replace it with a cup of chili, which some have found to be pretty lackluster.
Discontinued: Cinnamon Sugar Pretzels
Okay, this one isn't the healthiest for us, but it's definitely delicious. The soft pretzels at the food court were definite fan favorites, especially the cinnamon sugar flavor. People happened to love their churros, but these pretzels were even better.
It's not clear why the superstore stopped selling these crowd-pleasers, but it definitely disappointed shoppers. As Costco constantly evaluates what items they serve in the food court, few things will be missed as badly as these cinnamon sugar little pieces of heaven.
Discontinued: Polish Dogs
The deals at Costco don't just apply to the groceries. In fact, many people sign up for the membership to Costco for some of the food court items. So the public outcry was resounding when Costco decided to stop making their beloved Polish dogs. The savory and easy-to-carry hot dog was a no-brainer for the average grocery store snacker.
Costco says they got rid of the item to make way for healthier foods on their food court menu. They added an acai bowl after doing away with our beloved Polish dog, but a vegan snack of berries and granola just isn't the same as a tasty hot dog. Perhaps they will come up with a vegetarian-friendly compromise.
Discontinued: All-American Chocolate Cake
Everyone loves cake, right. Yet another beloved item that caused an uproar when Costco decided to cut it was the All-American Chocolate Cake. When Costco broke the news to the public, there was a Change.org petition started trying to get the store to come to its senses.
A seven-pound dessert of rich, chocolatey goodness was astonishingly only $16.99, and the petition called Costco's decision to stop making the cake an "insult." And we are aware that the 13,000 calories this cake came with were not great for our health, but it doesn't make the loss any easier to bear.
Discontinued: American Cheese
While American cheese nowadays gets a bad rep for being processed, the Kirkland Signature American Cheese was definitely higher on the quality scale than some alternative brands. Cheese is a versatile food, and it's always better to have more than needed on hand.
This 120-slice package with five pounds of cheese was a staple for every fridge and the perfect supplement to hamburgers fresh off the grill. Now that it's gone, shoppers will have to go back to just getting enough cheese in their standard-sized packages or suffer paying more for name brands.
Discontinued: Kirkland Signature Turkey Burgers
When Costco decided to stop selling their Kirkland Signature Turkey Burgers, this one really hurt. Not only were these delicious, but they were actually healthy. Each burger only had 200 calories, had a low amount of fat and carbs, and packed 35 grams of protein.
A petition was also started to reverse this decision but didn't get many signatures. Costco has other turkey burger options, but they are mediocre compared to the departed Kirkland Signature Turkey Burgers. It's unclear if these offbeat favorites will ever make a proper return.
Discontinued: Fannie May S'Mores Snack Mix
Costco had the perfect product to bring us back to those warm August nights by the campfire, making s'mores with Fannie May S'mores Snack Mix. They figured out a way of giving us that nostalgic feeling of childhood without the inevitable mess of marshmallows, chocolate, and graham cracker residue.
Customers would rave about this product online, and the only complaint was that they would finish an entire bag in one sitting. To the dismay of many children at heart, as of the end of 2021, Costco decided to cease carrying this addictive treat in its stores. It may still be available online, however.
Discontinued: Lavazza Espresso Italian Whole Bean Coffee
Coffee lovers are not happy about this next favorite being removed from shelves. It's a tradition for many to ground their own coffee before making a fresh cup in the morning. Lavazza Espresso Italiano Whole Bean Coffee is now no longer being carried at Costco. The fancy flavor may be found elsewhere, but that may come at a price.
This delicious blend had a unique flavor specifically for those who loved Italian coffee. The blend tasted even better to shoppers, knowing it was a brand name at a bargain superstore. The last shipments have officially left the warehouses, though. This pricey bag of uplifting coffee goodness is now a thing of the past for Costco.
Discontinued: Combo Pizza
Things just haven't been the same in Costco stores since things shutdown in 2020. The treasure-filled foodcourts with their surprisingly good snack options have remained closed in a lot of cases. Though some are reopening, the combo pizza, a favorite choice among shoppers, will not be returning to the menu.
The combo pizza was a melty mixture of delicious sausages, pepperoni, and mixed veggies that could easily be grabbed to go. It's puzzling why a renowned staple like the combo pizza would be removed from the menu, but at least for 2022, it's nowhere to be found.
Discontinued: Tasty Bite Tikka Masala
It's great to have a cheap meal to just throw in the microwave for a quick dinner. It makes it better that the Tasty Bite Tikka Masala was actually palatable and provided some dietary nutrition. Unfortunately, this sought-after international go-to is no longer available at Costco.
The all-in-one meal has been replaced with Tasty Bite's lentils that don't pack the same punch or create the same desire. There haven't been any confirmations about why it's vanished from the shelves. However, the meal is still available at other grocery stores, but with a higher price tag to be sure.
Discontinued: Kevin's Natural Foods Products
An easy-to-make meal that checks all the healthy boxes is key to maintaining a diet on a busy schedule. Kevin's Natural Food Products made it easy for many to stay on strict diets with gluten-free, keto, and paleo-friendly dishes. Sadly these convenient meals are gone from Costco's shelves.
Knocking out a whole meal on a weeknight without worrying was a blessing for many, but they will now have to look elsewhere for Kevin's Products. These easy-to-make dinners may pop back up at some point, but for now, they are no longer being carried in Costco to the ire of diet-conscious shoppers.
Discontinued: Bibigo's Organic Potstickers
Another fun, easy-to-make dinner option has been taken off the menu for shoppers. Bibigo's Organic Potstickers are a versatile item and a lifesaver for weeknight dinners when there's not a lot of time to prep a full meal. These suddenly began to disappear without much warning from Costco stores.
While Bibigo has other products, the potstickers are always a crowd-pleaser. They can be microwaved, pan-fried, or boiled to meet a variety of diets while still providing a delicious organic meal. There may be other potstickers in the frozen section at Costco, but when the craving hits, don't go searching for Bibigo's organic brand anymore.
Discontinued: Brookside Strawberry & Passion Fruit
Chocolate is a must-have snack for some, while others dread its irresistible impact on their attempt at diets. Brookside's Strawberry & Passion Fruit dark chocolates are no different and may be even harder to resist when purchased at a reasonable cost at Costco. Unfortunately, the unique treat is no longer being carried at the superstore. 
Brookside is known for its delicious goodies that combine rich dark chocolate and tangy fruit centers. The fusion creates a guilty pleasure candy that doesn't taste quite as bad for you with a bit of fruit swapped in for chocolate. While the unique strawberry and passion fruit flavor is long gone, the chocolate and acai flavor is still available.
Discontinued: Primal Kitchen Buffalo Sauce
Primal Kitchen has made huge waves with its line of uniquely-made sauces. They fit into a very tight niche as they are acceptable on various diets while still adding a great bit of flavor. Sadly, the Primal Kitchen Buffalo Sauce is no longer available at everyone's favorite bargain store.
Primal Kitchen makes typical sauces that everyone loves, but finds ways to recreate them without sugar, gluten, and dairy. These sauces are a great way to maintain a diet or make a small but significant change if needed. The sauce was under $10 and made a lot of people with eating restrictions very happy before it vanished.
Discontinued: Pots & Co. Fudge Lava Cake
There is a special place in people's hearts and stomachs for a warm piece of cake. Costco offered Pots & Co. Fudge Lava Cake with moist chocolate cake and a molten center that could be quickly warmed as needed at home. Now, this decadent treat is gone from Costco for the foreseeable future.
Pots & Co. Fudge Lava Cake used dark Columbian chocolate as its base for the addictive dessert. Costco shoppers swear by its quality and are admittedly "obsessed." Perhaps a victim of the supply shortages, the cherished dessert is now entirely out of stock in Costcos across the country.
Discontinued: Popcornopolis Pumpkin Spice
Popcorn is a classic snack and a popular choice to buy in bulk. Pumpkin spice has become way more popular than anyone could have imagined and has spread to flavoring all manner of foods. It's not a surprise that The Popcornopolis Pumpkin Spice popcorn was a hit at Costco, but now it seems to have disappeared.
Shoppers noticed the adored flavor was missing before the end of pumpkin season when it came around this past year. Since then, there have been no sightings of the Fall favorite. Other flavors seem to have survived and are still available at Costco, but pumpkin spice looks to be gone forever.
Discontinued: Litehouse Freeze-Dried Garlic
Garlic is a commonly used item in any chef's kitchen. Costco offered the perfect product to keep garlic readily on hand and for a reasonable price with Litehouse Freeze-Dried Garlic. It came in a very large jar and made sense for those who often cook at home.
One jar of the Litehouse product would cover the equivalent of 45 whole garlic cloves. That's not something for a savvy shopper to scoff at. This dream-come-true bargain is gone from the Costco shelves for now. However, Costco vows to continue to work with Litehouse on other seasonings.
Discontinued: Kirkland Signature Mediterranean Blend Oil
Healthy eating is on the mind of everyone today, and it makes it easy when products come already healthy. Kirkland's Signature 100% Mediterranean Blend Oil was a wildly popular item with the Costco faithful. It has since been discontinued, although there is no apparent reason.
The Mediterranean Blend provided a bulk offering of a healthy cooking oil option for regular use. It contained canola, olive, and grape seed oil, all on the heart-healthy Mediterranean diet. Since this item has disappeared, many consumers' hearts have been aching to find a suitable replacement.
The Death Star
While petitions can be written, nothing can really be done to get these removed items back in stock. Whether or not they want to share it with customers, the bargain superstore does know once these items are almost at their end. Luckily, there is a way for Costco shoppers to recognize when their favorite things are about to disappear from the store.
Savvy Costco shoppers will advise that looking at the upper right-hand corner of the price tag will tell you some crucial information. If you see an asterisk, be ready to say goodbye. The symbol has been nicknamed the "death star" by Costco loyalists, since it signifies that an item labeled with it will soon be gone. It's best to grab these items while you can since they won't be restocked  once they run out.
Discontinued: Parmigiano Reggiano Wedges
The loss of cheese is always a bad thing, but in this case Costco made the decision a bit more complicated. The superstore has indefinitely discontinued the "insanely good" Parmigiano Reggiano Wedges. The wedges provided a way to get the delicious cheese for a reasonable price.
Offering a medium-sized wedge allowed for snacking, grating, or possibly even a unique gift idea. Costco now only offers the Parmigiano Reggiano in a $15 grated tub or a massive $960 wheel in place of the cheese wedges. For some reason, this doesn't seem like a reasonable replacement option.
The Final Price
Another well-kept Costco secret is the meaning behind the price. If an item has a price that ends with a .97, it has been marked down for clearance. Additionally, if an item is ending in an even .00, you can bet that the item is nearly out of stock.  These small indications are done rather than striking out the original cost to show savings or clearly notate items that are on sale.
More importantly, these items going on sale at this price usually means that they are in limited supply. This is another way for regular Costco shoppers to jump on their favored items one last time before they are gone. Costco fans can use this knowledge to try and avoid the shock of showing up to find an item no longer available. Here are some more fan favorites that made the chopping block.
Discontinued: Take and Bake Pizza
Pizza lovers are always looking for a new slice to try. At the same time, everyone loves finding a surprise bargain they can use to their advantage. Costco's Take and Bake pizza offered shoppers an easy-to-grab and reheat dinner option. For now, this genius last-minute shopping add-on is no longer available.
The Take and Bake pizza gave shoppers the option of having a ready-to-go unfrozen pizza available at home. These pizzas were substantial in size, moderate in price, and easily customizable at home before reheating. Now customers will have to save their creative topping ideas for pizza from the freezer section.
Discontinued: Power Up Trail Mix
While not a traditional treat per se, granola has a surprisingly large fan following. It's easy to take along and munch on in various settings, and it's usually available to buy in bulk. Power Up Trail Mix, who had long provided high-quality trail mixes, has been discontinued at Costco.
Costco made it easy to stock up on what some called the "best trail mix in the world" and for a pretty competitive price. Now all those granola fans will have to find a replacement that holds up or find their beloved Power Up Trail Mix elsewhere. It should be noted that although the mix is gone, Costco carries all the individual ingredients that can be bought in bulk and mixed together.
Monetarily, it may not be in the shoppers' best interest to try to duplicate a pre-packaged trail mix. Sometimes it is best to just find somewhere else that sells that one product you can't go without. Costco offers a wide selection of products, but not all are worth jumping on. Here's a list of some of those that provide great value and those that really don't.
Don't Buy: Diapers
The first few years of a child's life are all about creature comforts; diapers, formula, bottles, blankets, and toys become the center of the child's world– and the parents. Getting things in bulk is the preferred way to go.
Diapers are used quite quickly, so being able to purchase more than a few days' worth is ideal. Unfortunately, Kirkland diapers don't offer the best value. Consider Amazon's subscription service for ease and convenience.
Buy: Kirkland Maple Syrup
There simply isn't an acceptable substitute for pure maple syrup. Whether you pour it on pancakes, use it for baking, or sneak a couple of sweet tablespoons in your coffee, it makes life a little sweeter.
Kirkland hits the mark with its pure and delicious brand of maple syrup. While most grocery store chains charge exorbitant prices for the thick, sweet nectar, Costco comes in well under half what other vendors are charging.
Don't Buy: Books
One doesn't normally think of Costco and other bargain stores as a great place to pick up some weekend reads. Surprisingly, most stores have a section of bargain books on row after row of tables for customers to peruse.
Presentation isn't exactly attractive on these clearance tables, and prices aren't as cheap as you'd think, either. You're better off going to Amazon or Half Price Books for those titles you've been drooling over.
Buy: Olive Oil
With studies pointing to olive oil being a suggested heart-healthy staple, people are lining up in droves for the best deal on this Mediterranean delight. We're discovering more delicious applications for its use every day.
Costco's double pack of Kirkland olive oil is not only a bargain from a pricing perspective, it's high quality, extra virgin, and organic to boot. There's no need to ration it for your kitchen pursuits with this deal.
Don't Buy: Ground Coffee
Most Americans drink at least a cup of coffee each day to make it through. Whether you enjoy it with an afternoon cruller or you need it to peel your eyelids back in the morning, you'll appreciate the savory drink packed with natural energy.
Unfortunately, you'd be better off looking for your bulk ground coffee elsewhere; the minute you open up that vacuum-packed seal, your coffee will begin to lose the flavor and freshness that you look forward to each day.
Buy: Gasoline
As long as you're picking up your household goods and groceries for the next month, you might as well fill up on gas while you're there. Shoppers value the one-stop-shop service that Costco and other bargain stores provide.
Top off the tank or fill it up completely; the savings will be evident every time you stop at the pump. Costco also provides gas savings deals on certain products, and taking advantage of these deals will save you even more.
Don't Buy: Light Beer
Beer lovers, you're better off staying loyal to your favorite brands when purchasing for weekend enjoyment. Crossover to a different brand will result in a less-than-satisfactory experience when cracking open a cold one.
Consumers who have tried Kirkland Light Beer report that it is a grave disappointment. Some even reported that the beer "tasted like urine". Stick with your preferred Corona or Budweiser for Friday night flavor.
Buy: Breakfast Cereal
Kids love cereal. Breakfast, lunch, dinner, and snacks are all acceptable times for sweet and crunchy flavors, as far as they're concerned. Some adults adhere to this philosophy too; there's not a bad time for cereal.
Costco provides great deals and large quantities of cereal at prices that other grocery store chains simply can't beat. Fill up those bowls to the brim, knowing that each box has a relatively long shelf life.
Don't Buy: Tissues
Nothing is more frustrating come cold and flu season than to run out of tissues. Sneezing, runny noses, and congestion all beg for an extra bit of TLC, not to mention rest, if you go down for the count this season.
It's surprising how fast you can "blow" through a box of bargain brand tissues. You're better off looking elsewhere for a good bargain brand, as Kirkland's signature facial tissue is nothing to write home about.
Some products will be a mainstay at Costco for many years, but there are items people can't resist buying when they did their shopping. Unfortunately, some of these products have been discontinued, much to the disappointment of the masses. Here are some of those fan-favorite items you can no longer get there.
Buy: Ground Beef
Ground beef is something that many families like to have on hand, as it's an easy prep for meals when planning is not possible. Buying in bulk at Costco will result in significant savings and some delicious dinners.
When buying ground meat in bulk, be sure to separate and freeze in smaller amounts. You'll get the most out of the 10-pound chub at Costco; it's easy to cut up, and it's marbleized with quality fats for superior taste.
Don't Buy: Custom-Decorated Birthday Cakes
Little Jimmy's birthday is coming up, and he's requested a custom-made baseball diamond complete with players in uniform. You'd think Costco would be the perfect place to secure a bakery fresh cake that's ready to go.
Think again, party planner. Many Costco bakery employees aren't trained to do any more than write scripts on cakes, and managers are even advised to steer people elsewhere if their cake requests are a bit too ambitious.
Buy: Oatmeal
Any household made up of forward thinkers looks for opportunities to maximize their food budget while stocking up on supplies. Items like cleaning products and dry goods make the list of desired stock items.
If you are an oatmeal eater, you'll find plenty of delicious flavor combinations, large quantities, and affordable prices when you buy Costco's bulk offerings. You'll score an inexpensive and healthy meal at $0.50 per packet.
Don't Buy: Soda
One of the reasons people choose big stock stores like Costco and Walmart is for the convenience of finding food, drink, and household goods in one place. This does not necessarily mean you get the best deals on all, though.
Soda is a common item to purchase as people make their weekly runs; for this reason, many grocers will run specials on large quantities of soda to move it through with other inventory; check around for the lowest price.
Buy: Kirkland Applesauce
How many times have you had your children along for the weekly shopping, only to hear frantic cries and declarations of hunger that threaten to slow your progress? How can you find a healthy snack for grumbling tummies?
Kirkland brand applesauce can be purchased in bulk packs of 24 per box; the bargain price on each pouch comes in at $.35 apiece. This is one snack that parents and kids alike can enjoy free from financial and caloric guilt.
Don't Buy: Kirkland Laundry Detergent
Kirkland is a well-recognized brand in stores like Costco and Sam's Club, and its brand has gained a host of loyal followers since its rollout. Kirkland detergent does the job well, but its effectiveness fades over time.
Buying detergent in bulk makes sense if you have young children or a large and messy family. Since most detergents have a shelf life of four to six months, you may want to consider a smaller container for maximum potency.
Buy: Cooked Rotisserie Chickens
We've all been there. Stuck at the store, time's ticking away, and the dinner hour is approaching. One grab-and-go option that works well for families is the rotisserie chicken. Pair it with a dinner salad, and you're set.
Costco has the market cornered on fast and delicious. Not only are they committed to their delicious rotisserie chicken staying at $4.99, but they also built a poultry complex in Nebraska to keep their prices that low.
Buy: Toilet Paper
Toilet paper is something we all need; the more you buy, the better the deal you're going to get on individual rolls. Some people are choosy, preferring pillowed and soft vs. bargain brands. Read on to save some coin.
Costco brand toilet paper goes through a rigorous quality assurance process to ensure that it not only meets comfort and cleanliness standards, but it must pass a "whiteness" test to make the cut and land on shelves.
Don't Buy: Shampoo Or Soap
Much like soda and other soft drinks, shampoo and soap are often deeply discounted at other grocery stores to ensure that inventory continues to circulate. Do some research to see where you find the best buy.
Costco brands are statistically larger, so it may seem like you're getting a good deal on larger volumes. Shampoo and other soaps have a shelf life too; you're better off buying favorite brands in smaller quantities.
Buy: Snacks
Parents everywhere feel the need to stock up on snacks when doing weekly grocery shopping. Our bottomless kids seem to reach for food at all times of the day, especially between meals. Costco has your snack needs covered.
Chips, trail mix, yogurt, fruit snacks, and string cheese can all be purchased in large bulk quantities, saving you both money and time needed for extra trips to the store. Your little ones can snack all day if needed.
Don't Buy: Produce
Costco's philosophy on savings is that "buying bulk is better," but this simply doesn't translate to some grocery departments. While it might be tempting to pick up a five-pound clam of spinach, it may not work for you.
Costco insiders report that they avoid buying produce in bulk, not only because they don't have enough storage space for it, they're hard-pressed to find recipes and incorporate the fresh produce before it spoils.
Buy: Tuxedo Mousse Cake
If you have a large gathering or celebration on the horizon, it can be stressful to plan and prep a menu to accommodate everyone. Time is at a premium, but you don't want to sacrifice taste. Costco excels at dessert creation.
Dark and white chocolate symbiotically swirl around one another in a creamy concoction of perfection. Layers of mousse and a rich chocolate ganache complete the decadent treat with an equally impressive presentation.
Don't Buy: Electronics
Costco has statistically offered some good deals on electronics such as televisions, stereos, and microwaves, but it isn't necessarily the place to get your questions answered regarding product features and warranties.
If you're in the market for a new smart television, head to a local electronics outlet or specialty store. For a little more, you'll be guided through product selection and given warranty offerings to protect your purchase.
Buy: Pork Flank Belly
Pork belly is considered the new sheik bacon; it can be prepared in a myriad of ways, and its delicious texture melts in your mouth. From sandwiches to soup to a breakfast accompaniment, it's worth the buy.
Costco's high-quality version of pork flank belly is reasonably priced at anywhere from $1.99 to $3.99 per pound, depending on your quantity and cut. If you're craving a little savory, pork flank is the way to go.
Don't Buy: Spices
You'd think that spices would be a safe product to buy in bulk, as many of them are already dried. Many customers are surprised to know that like coffee, most spices do not have an indefinite shelf life.
Unless you're making gallon jars of marinara for your Italian family, put that tub of oregano back on the shelf. If you want to keep that flavor and pack some punch with that savor, purchase smaller quantities of spices.
Buy: Cashews
Nut lovers know just how expensive their preferred snacks can be. From pecans and almonds to macadamia nuts and beyond, their power-packed nutrition is delicious, but can be considered too expensive to purchase regularly.
With Kirkland brand cashews, buying in bulk does make sense. They come vacuum-sealed to preserve their roasted, salted goodness, and you can make freshness last even longer if you keep a few in the freezer.
Don't Buy: Salsa
Many people break out the chips and salsa at parties, so it makes sense that a large bulk retailer like Costco would carry salsa in jug form. These jugs will accommodate your next neighborhood pool party perfectly.
Of course, if you're not the type to throw large, lavish parties on a regular basis, these basins of salsa may not be for you. Save some money and some room in your freezer by buying preferred brands in smaller quantities.
Don't Buy: Shredded Chicken
We all like to save time when completing household chores and daily tasks. Taking shortcuts on a meal might save you time, but be discriminating when choosing your ingredients, for it won't always go easy on your wallet.
Shredded chicken is a nifty way to jumpstart a salad or a casserole, but it's just not worth the money at nearly $5.00 per pound. Purchase a rotisserie chicken and dig in for some dirty work yourself; you'll save some money.
Buy: Tires
In recent years, customers have been seeking better prices on auto tires and installation, and they've moved from traditional auto care shops to Costco, Sam's Club, and other discount stores for sales and service.
Costco is at the top of the list for both sales and service; not only are they able to provide discounted prices on ALL of their tire stock, but they also provide service and installation absolutely free of charge.
Don't Buy: Goodyear Windshield Wipers
One-stop shopping doesn't always work out if you are looking for comprehensive auto care at Costco. Despite the fact that they are a premier tire sales and installation service center, this is where the auto value ends.
Many Costco customers report their dissatisfaction with Goodyear windshield wipers. Online reviews indicate that customers are pleading for better brands and more options; hopefully, Costco will listen to their demands.
Buy: Batteries
Even if you have just a few gizmos and gadgets at home that run on batteries, you know that they're not cheap. A simple eight-pack can run upwards of $12.00 and turn that Christmas toy into a major pain.
Thankfully, Costco sells brand-name battery packs at affordable prices, so if you're stocking up on all of their pre-holiday deals for your family, you might as well throw a few packs in your cart as well; you'll need them.
Don't Buy: Vats Of Condiments
Is anyone making ten pounds of potato salad soon? How about egg salad, or a nice seven-layer wonder that turns up at potlucks all year round? If you aren't into making large quantities of goo, steer clear of condiments.
Those prices and containers of mustard, mayo, and relish might look attractive, but unless you're feeding a boy scout troop, volleyball team, and church picnic, you're not likely to use them before they go bad.
Buy: Milk
Don't be intimidated by the super gallon packs that Kirkland milk is marketed in at Costco; if you have little ones at home, you're sure to use it all. Just make sure you have room in the fridge for those twin packs.
Don't Buy: Pastries
Who doesn't walk through grocery stores and inhale deeply as you drift through the bakery? Aisle after aisle of freshly baked loaves of bread, cinnamon rolls, and pastries beg to be taken home and enjoyed by all.
Dieters, beware; the three-foot bear claws are off-limits. So are the Boston cream-filled and the chocolate chip cookies. Come to think of it, we don't know who the bulk pastries would be good for. Move on through the bakery.
Buy: Coffee Cups
Thanks to the innovation of the Keurig, you can now enjoy America's preferred brew one cup at a time. You'll no longer feel pressure to finish a pot of coffee, only to spend another sleepless night wondering why you did.
K-cups have a good thing going with Costco and other bargain distributors; this is one grocery item that can get a little pricey when purchased in smaller amounts; buying these individual caffeine treasures is a smart move.
Don't Buy: Toothpaste
Everyone needs toothpaste, and no one wants to be caught on camera without a set of pearly whites they can be proud of. Costco has your favorite flavors, brands, and specialties, but they are not necessarily the most affordable.
As good as you think a deal may be, very few of us need twenty tubes of toothpaste in the bathroom closet. You're better off looking for a deal at your regular grocer, where toothpaste sales are offered at cheaper prices.
Buy: Peanut Butter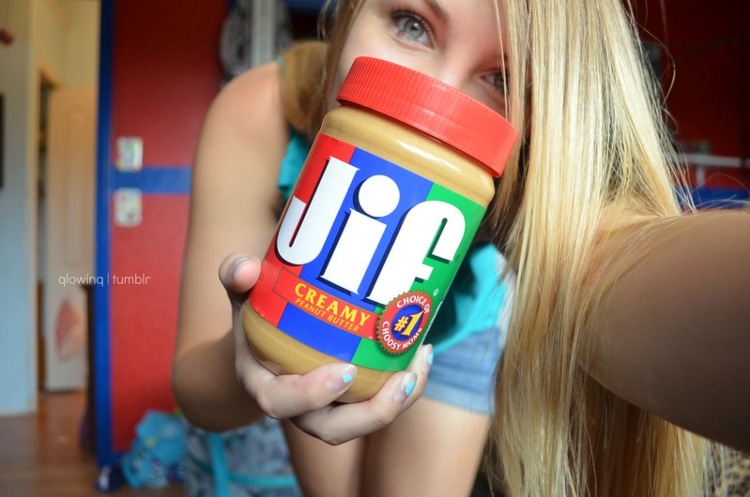 Peanut butter is an expected staple in most homes; used for its flavor and versatility, it can be transformed into sauces, sandwiches, and flavor enhancements for desserts and pastries. It's a culinary jack-of-all-trades.
Costco comes through for us once again; we have the twin pack nationally recognized brands, ready and waiting to grace your pantry shelves. Now the only problem you'll have is deciding between creamy and chunky.
Don't Buy: Feminine Products
One purchase that women need to think about involves feminine care; these products can add up quite quickly if you don't plan for them in your budget. Don't get left without when you need protection; stock up on good deals.
Those good deals, unfortunately, cannot be found at Costco; they don't sell enough feminine products to justify lowering prices on name brands or store-brand versions. Find your favorites and start clipping coupons.
Buy: Bagels
If you regularly crave a bagel and cream cheese, you might want to consider picking up several bags of Costco-brand bagels for sandwiches, snacks, and the like. The variety of flavors alone should entice you as you walk by.
Bagels are easily frozen and thawed, and they taste every bit as good as the day they were baked. Stash some in the freezer for those breakfast, lunch, and dinner, and pair them with your favorite toppings.
Don't Buy: Sunscreen
Just as you wouldn't buy gallon jars of mayonnaise, mustard, and ketchup from Costco, it may not make sense to purchase sunscreen in bulk unless you plan to camp on the beach or at the part this summer.
Items like this are seldom used as quickly as we'd like; even if you don't pass the expiration date on sunscreen, it's likely to lose its efficacy over time, and you'll yourself with some tan lines you didn't anticipate.
Buy: Almond Milk
Almond milk is in its golden years of production; several companies have cornered the market on offering tastes and textures that are every bit as delicious as regular milk. It's fast becoming a preferred beverage for many.
Thanks to bargain grocers such as Costco, you can purchase both refrigerated and canned almond milk in large quantities; it has an excellent shelf life, and it can be used in a variety of recipes for delicious, smooth flavor.
Don't Buy: Don Miguel's Mini Tacos
Tacos are often a late-night cravings snack, and mini tacos are the perfect bite-sized crunchy snack when you have a hankering for something spicy. Unfortunately, Costco's brand misses the mark on taste and texture.
While it's true that a little salsa, sour cream, and cheese can make almost anything taste good, Don Miguel's Mini Tacos fall flat on their corn tortillas. They come up soggy and unfulfilling, leaving you hungrier than before.
Buy: Tahini
Those of you that are prone to spontaneous bouts of hummus blending know how expensive that tahini can be. Its delicious, savory flavor enhances sauces, soups, and salad dressing, and Costco can provide a superior price.
Purchasing your quality tahini in bulk size allows you to spread sesame cheer throughout all your favorite recipes. This product needs to be stored refrigerated, however, for superior taste and texture.
Don't Buy: Bicycles
You might be tempted to buy a bike at this store that seems to have absolutely everything. Costco has a variety of styles and colors for everyone in the family; prices are fair, tires look good, what's wrong with this deal?
What you don't know is that Costco employees must assemble all bikes on the sales floor themselves; if you want a quality bicycle that isn't assembled upside down or nearly falling apart, look elsewhere.
Buy: Nutella
Nutella lovers know well the creamy delights that tickle the tongue when enjoyed with toast, fruit, or simply by the spoonful. Most people pass over Nutella at traditional markets because of its high markup.
Feel free to feed your guilty pleasures; Nutella's dual pack prices at Costco are so low, you could hide one away from the kids for your own tea time. Stock up on several of them for a sweet treat anytime.
Don't Buy: Mattresses
All that shopping has to make bargain-hunting patrons tired; why not try out some of the mattresses they have lying about the store? Firm or plush, thick or thin, getting a good night's sleep is essential for good health.
Costco falls short when it comes to finding quality mattresses at affordable prices; head to a specialty mattress store to find not only the price that you're looking for but the comfort and quality that you expect.
Buy: Gift Cards
Holiday shopping can be stressful, and finding a store to accommodate both household goods and gifts can be a welcome relief. Costco has your needs covered when it comes to finding gift cards for family and friends.
With all the variety and prices that exist in their stores, consider picking up a couple of extra gift cards for yourself. There are plenty of buy-one-get-one specials around the holidays; treat yourself to a night out.
Don't Buy: Rice
Many families consider rice a staple for meals and snacks. According to recent shopping reports, Costco isn't the best place to purchase rice, especially jasmine, if you want to stretch your dollars a little further.
Costco's rice fail, recently gained the attention of YouTuber Flo Lum; her research showed that Asian rice brands sold at the bulk outlet were priced almost 35 percent higher than identical products sold at specialty stores.
Buy: Smart Phones
Smartphones are a significant purchase, particularly if you want the latest and greatest. If you want to save a few dollars while still getting the best deals on smartphone technology, consider stopping at Costco.
Purchasing a plan from Costco allows you to not only select your preferred style of phone, but you can choose from nationwide carriers such as Verizon, AT&T, and Sprint. Check out the accessories kiosk while you're there.
Don't Buy: Baking Powder
Baking powder might not have an expiration date, but passionate bakers hold fast to the belief that fresh baking powder not only tastes better in recipes, but it also performs more efficiently, resulting in consistent kitchen results.
Sally McKenney, blogger and baking enthusiast, claims that she replaces baking powder and baking soda every three months to ensure the best baking results. Costco's large quantities could quickly sour, so bakers steer clear.
Buy: Pet Food
We adore our pets, don't we? We want to give them the very best food and nutrition, so we tend to look for the best bang for our buck when it comes to buying affordable food that contains premium, whole food nutrition.
Kirkland's Nature's Domain food is the absolute best brand you can find in bulk at Costco. With high-quality assurance standards and a commitment to providing delicious flavors, your pet will be as satisfied as you are.
Don't Buy: Dried Pasta
Making a simple spaghetti or mouth-watering lasagna requires good grains. While buying pasta in bulk won't break the bank, there are better places than Costco to purchase that will provide superior savings and quality.
Recent price comparisons done by The Kitchn reveal that Trader Joe's and Walmart have pasta that is priced lower than Costco's signature brand. You might be able to score even lower prices with coupons and circular ads.
Buy: Cheese Wraps
Keto and paleo diets are all the rage right now; with all of this need to lower carbs and increase protein intake, many of us are looking for tasty options for sandwiches and wraps that won't leave us lacking in flavor.
Costco may not have created the concept of the cheese wrap, but they certainly are capitalizing on it. Now you can have a sandwich or taco complete with a savory parmesan, Jarlsburg, or cheddar cheese hug.
Don't Buy: Fresh Flowers
Having a pretty spring bouquet of tulips of daisies freshens up your whole house, and they can also brighten a loved one's day as a thoughtful gift. Consider looking elsewhere, however, if you want a deal on fresh flowers.
With Costco prices weighing in at nearly $30 dollars a bunch, you'd be better off heading to Trader Joe's, where their daily special on blooms runs between $5 and $10. At that price, consider switching out your colors weekly.
Buy: Drink Mixes
Summer gatherings are soon upon us, and it's difficult to resist a frosty, iced drink while enjoying a bit of sunshine. Turn up your next gathering with some pre-made mixes and liqueurs that you can find on Costco shelves.
Jazz up those plain margaritas with ready-to-drink Strawberry Margarita mix, or consider picking up some daiquiri mix to really heat the party up while cooling guests down. You'll be the hottest host on the block this summer and beyond.
Don't Buy: Razors
Insider recently compared prices of razors between various drugstores and retailers, and researchers came to a surprising conclusion. Costco does not come through on bargain prices for shaving supplies, including razors.
Comparisons between CVS and Costco when purchasing the Venus disposable razors yielded a significant difference between the two retailers. Costco's razors were priced at $1.43, while CVS came in at under $1.00.
Buy: Pickles
People have a love/hate relationship with pickles; you'd be hard-pressed to find someone who doesn't have a strong opinion about them one way or the other. If you happen to be a pickle lover, Costco comes through for you.
The bargain retailer offers giant vats of pickles–2 liters, to be exact–of bread and butter, dill, spicy, and the like. The going rate for all the delicious sweet and sour is $4.00; munch to your heart's content.
Don't Buy: DVDs.
Have a hankering for Pretty In Pink after some Saturday afternoon shopping? While you can't be sure that your streaming services offer your movie on demand, you may come up short at Costco as well
Walk away from the DVD selection near the impulse purchase section of the store; if you can wait a few days, consider ordering your favorite 80s titles from Amazon. As an added bonus, they'll drop them at your front door.
Buy: Breakfast Sandwiches
Experts say breakfast is the most important meal of the day. Many keto and paleo dieters tend to shy away from breakfast, as it is statistically made up of carb heavy foods like muffins, cereal, and waffles.
Thanks to Costco, carb-conscious dieters have a convenience option in the freezer section. Comprised of turkey sausage, cheese, and an egg bun on either end, it will fill you up without derailing your shred.
Don't Buy: Kirkland Signature Gel Dishwasher Detergent
With all the running around and extra schedule demands on our time, few of us relish the thought of having to do dishes several times a day. We prefer an automatic dishwasher to get this time-consuming job done.
The goal of an automatic dishwasher is to provide clean, spot-free dishes that you can put away immediately; unfortunately, Kirkland dishwasher detergent falls short; you'll deal with spots and grime that you must wipe clean.
Buy: Vitamins
Vitamins and supplements are a good part of any total health and wellness regime. Savvy consumers are beginning to recognize this, and they see out brands and bargains when looking to improve their nutrition.
Don't pay too much extra for those brand-name vitamins from GNC or the Vitamin Shoppe; you'll find yourself with more bang for your buck when you purchase Kirkland's bulk multivitamins and other supplements.