The Absolute Worst Movies According To Rotten Tomatoes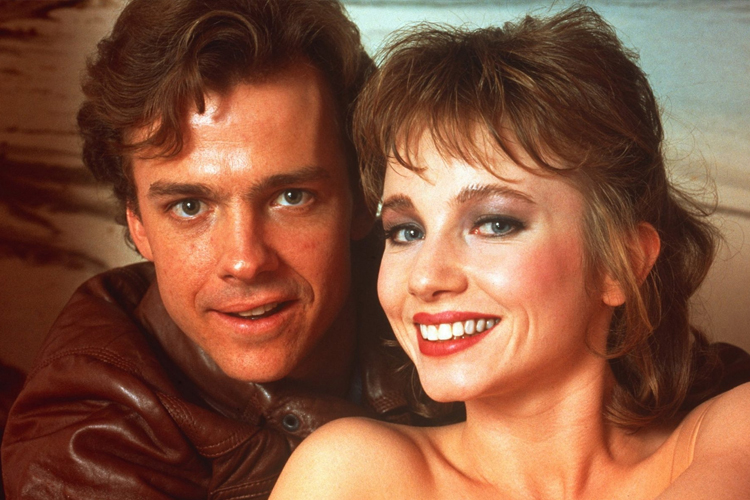 Some movies are so bad that, in a way, they're actually kind of good. They've become cult classics, such as The Rocky Horror Picture Show, where fans regale in memorizing the dialogue, uttering its classic one-liners, and acting out some of the scenes in a group viewing.
But then there are movies that are deemed so bad that they challenge audiences and critics to find any real redeeming qualities within them. From poor acting and incomprehensible plots to simply being an unnecessary sequel, some movies were just better left unmade.
Rotten Tomatoes, one of the most recognized movie-grading platforms, has given these movie duds a zero-percent rating. And perhaps surprisingly, there are Oscar-winning actors who've starred in some of these duds. Prepare to nod your head, as well as to disagree with vigor, when you recognize the movies that industry critics and fans alike have dubbed nothing short of unwatchable…
The Apple (1980)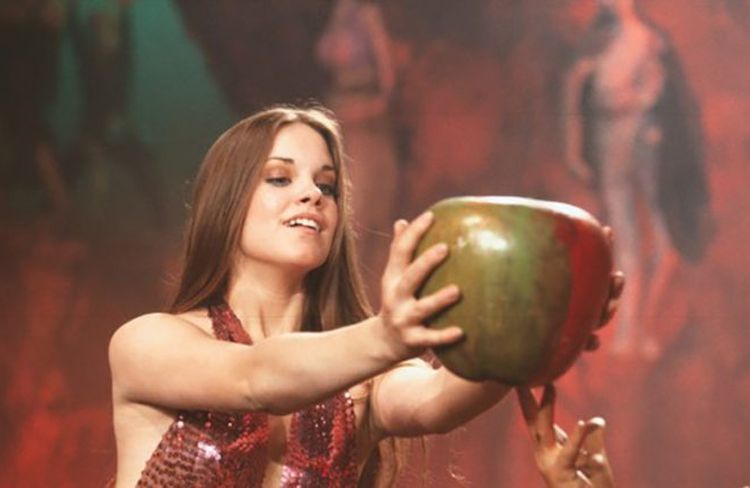 The Apple is a science-fiction musical that revolves around the hippie-type adulterations of Adam (called Alphie) and Eve (called Bibi). The two protagonists conflict with Boogalow International Music's leader, who cheated to beat them in a music contest. 
Bibi is drawn to a wild lifestyle from which Alphie tries to save her, somewhat referencing biblical themes of resistance vs. compliance. Both audiences and critics hated it at release, though it's a bit of a cult classic now.
Reckless (1984)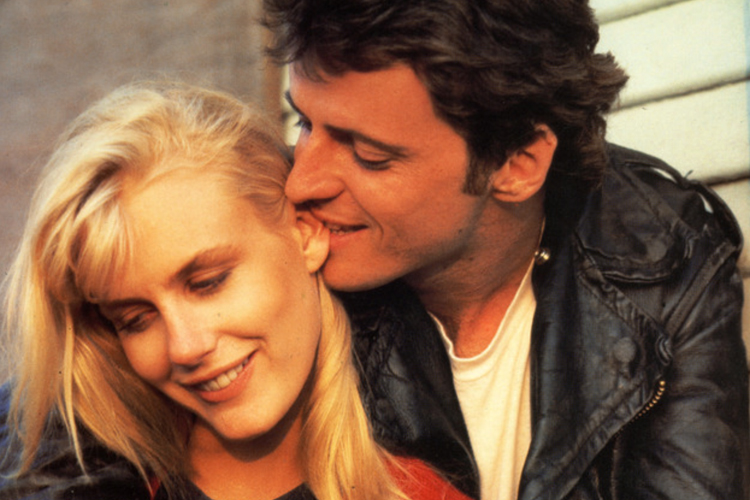 Take one rebellious outcast (Aidan Quinn) from the wrong side of town and mix in a staid upper-class cheerleader (Daryl Hannah) with a boyfriend. It shouldn't have been a recipe for unmitigated disaster. 
Critics were disappointed in this opposites-attract movie for being a pale imitation of others that came before and did it better. Audience reviewers agree though some like the '80s soundtrack and many talk about a famous sex scene.
I'll Always Know What You Did Last Summer (2006)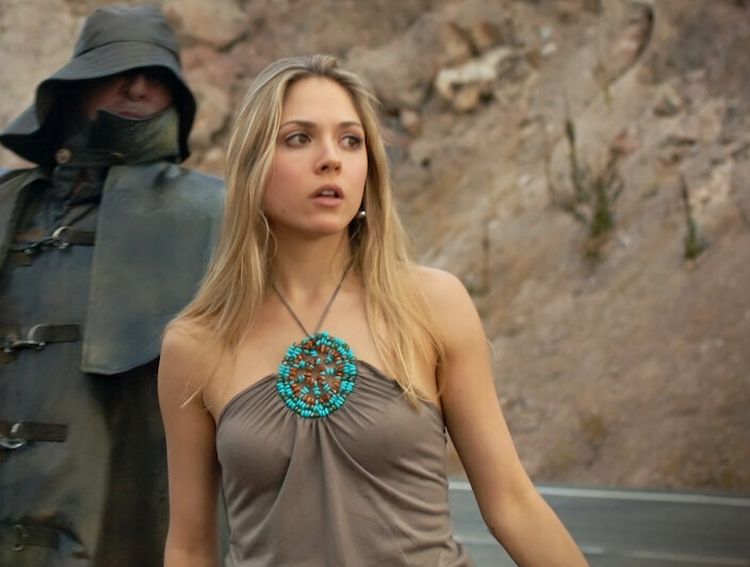 The third installment of the slasher series was directly released to video. The movie's premise is that a year has passed since the group of teenagers covered up the accidental death of their friend after a prank gone wrong. 
A fresh cast of characters follows the basic mythos of a mysterious slicker-wearing figure with a hook stalking and killing them off. Critics found it dull, unnecessary, and overdone without any redeeming qualities.
Mac And Me (1988)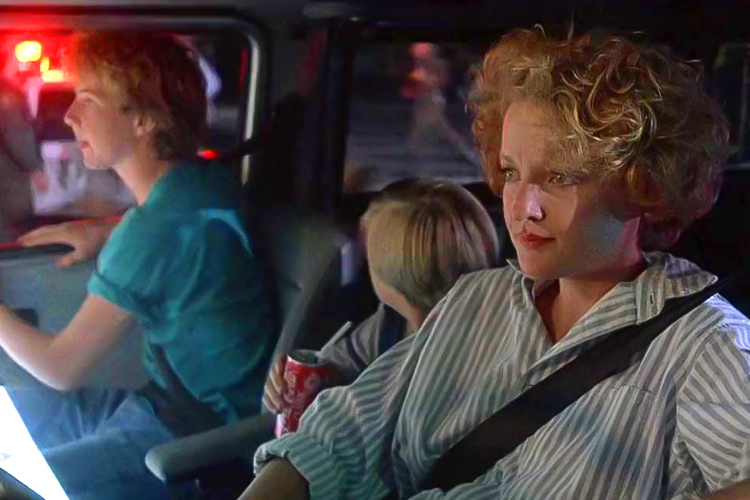 Mac And Me is about when a NASA probe taking samples inadvertently brings back and strands an alien family on Earth, the youngest creature is separated from the rest, later befriending the teenage son who uses a wheelchair. 
Criticism focused not only on the horrible imitation of E.T. but also on how the movie went far beyond product placement into "feature-length commercial" territory. It was a box office flop, grossing only half the budget. Whenever actor Paul Rudd appeared on Conan O'Brien's talk show, he would always show a clip from this movie, instead of from whatever movie he was promoting.
Shadow Conspiracy (1997)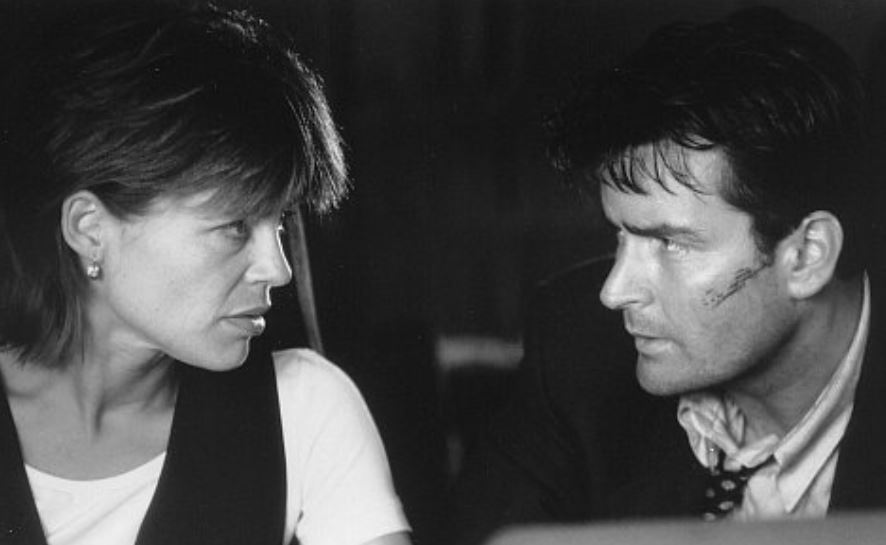 When an old professor is murdered for warning him about an assassination plot to kill his boss, Presidential advisor Bobby Bishop seeks out journalist Amanda Givens for help. They discover a greater conspiracy is at work.
Critics point out that some of the big-named actors in a cast that included Charlie Sheen and Linda Hamilton later disavowed the movie, and were not enough to pull off the terrible script. They also bemoan the predictability, saying even lazy viewers will figure things out long before the protagonist does.
Homecoming (2009)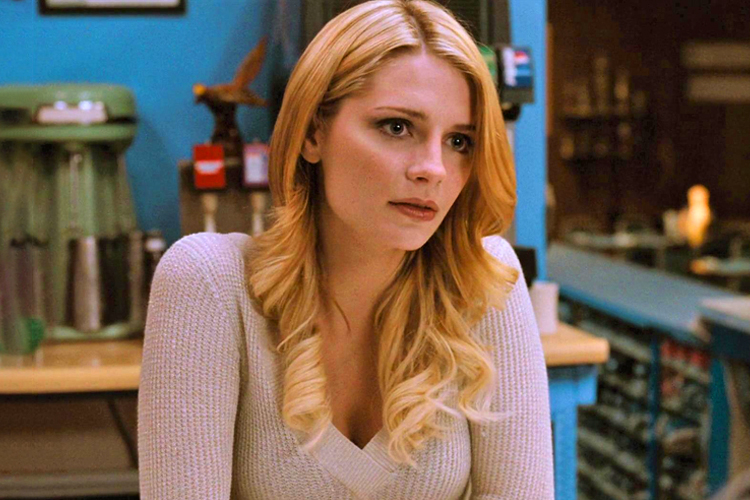 This American indie revenge film revolves around Shelby (Mischa Barton), her ex-boyfriend Mike (Matt Long), and his new girlfriend Elizabeth (Jessica Stroup). Shelby pretends to befriend Elizabeth, then later drunkenly hits her with a car.
Shelby, afraid she'll go to jail, takes Elizabeth home and keeps her prisoner while trying to get back together with Mike. Critics balked at the lazy writing and cliched storyline, calling it a rip-off of the classic horror movie, Misery.
Ballistic: Ecks Vs. Sever (2002)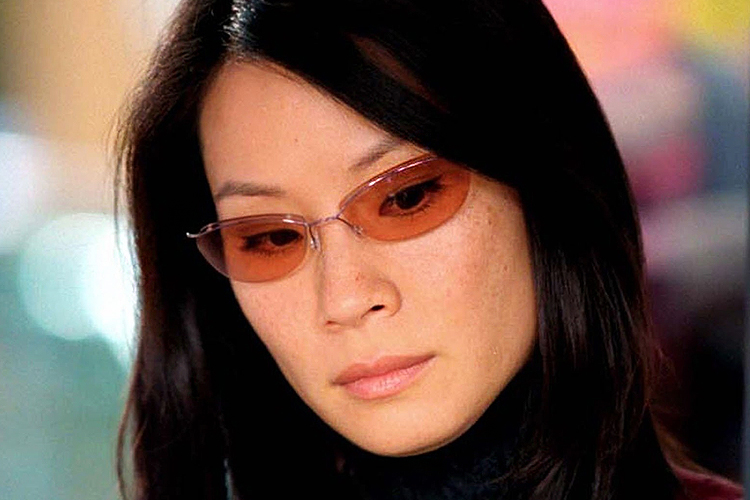 If they don't kill each other first, mortal enemies FBI agent Jonathan Ecks and ex-DIA agent Sever must join forces against a common threat. A villain has created the means to kill at will via an injectable micro-device.
The critical opinions ranged from referring to it as a 91-minute trailer for a video game to wondering why they sat through the entire movie. Audience reviewers were just as disgusted, saying all the watchable action was in the trailer.
Bloodrayne (2006)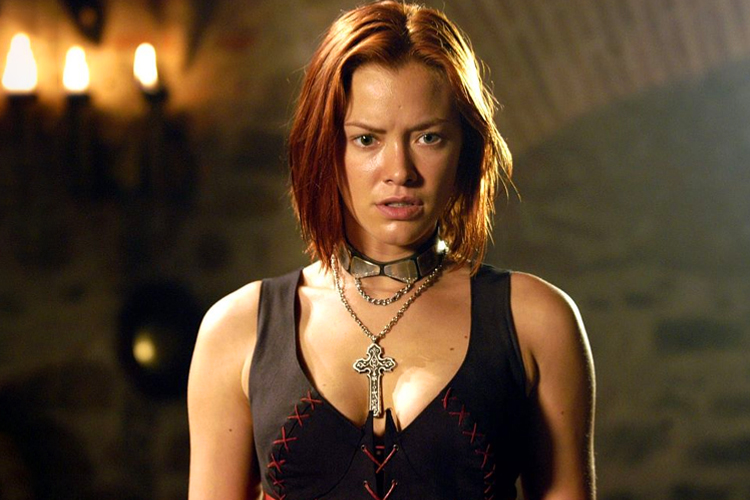 Bloodrayne is a testament to the fact that not every great video game will translate into a great, or even good, movie. The German-American fantasy horror follows Rayne, a hybrid human-vampire (dhampir). 
Rayne and a group of vampire slayers seek out the man responsible for assaulting her mother. Critics found everything about the movie was bad, to the point of asking why German director Uwe Boll hates moviegoers.
Jaws: The Revenge (1987)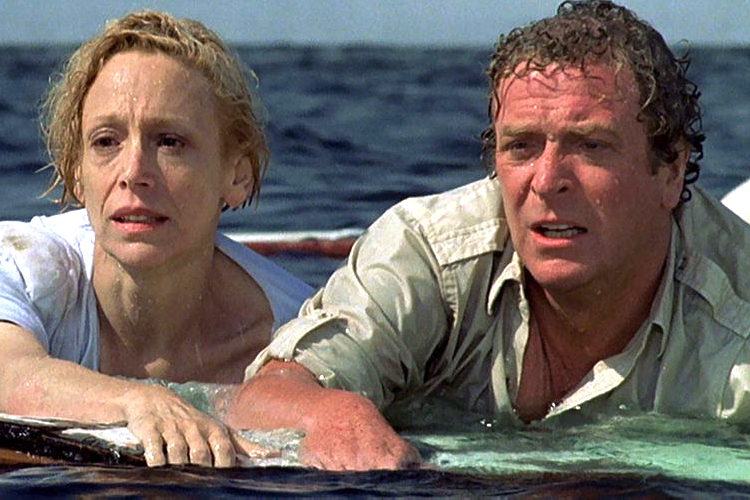 In the final installment of the series, Jaws: The Revenge, the protagonist of the series, Martin Brody has died from a heart attack, and his grieving widow is convinced the great white shark is after her family for revenge. Not only has it killed their son Sean, but it also follows her all the way to the Bahamas.
Critics were disappointed, saying the story was poorly written, and production problems resulted in a sloppy end-product and the lowest-grossing film of the series. The star of the movie, legendary actor Michael Caine, has said about the movie, "I have never seen it, but by all accounts it is terrible. However, I have seen the house that it built, and it is terrific."
Gotti (2018)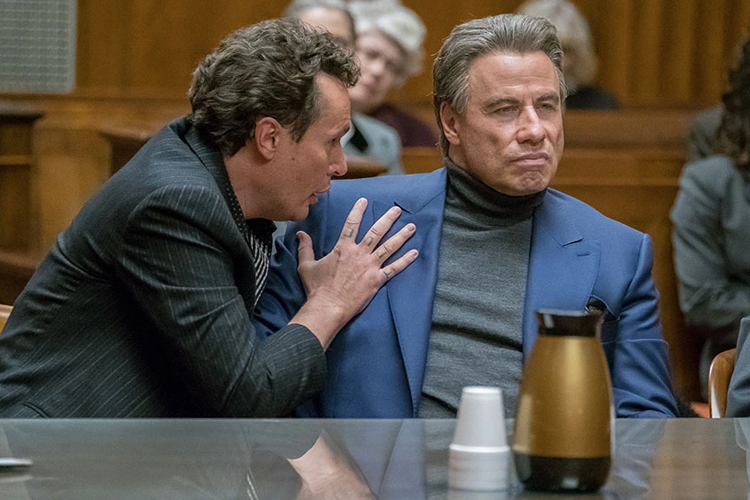 John Gotti joins the Gambino crime family and becomes the mob boss by eliminating his predecessor. He is known as the "Teflon Don" when three prosecution attempts to convict him fail. The fourth is only successful when an underboss turns the state's witness.   
The American crime biopic stars John Travolta as Gotti and his late wife Kelly Preston plays Gotti's wife. Critics panned the box office flop, praising just the makeup but calling the film incoherent, rushed, nonsensical, and bland.
Redline (2007)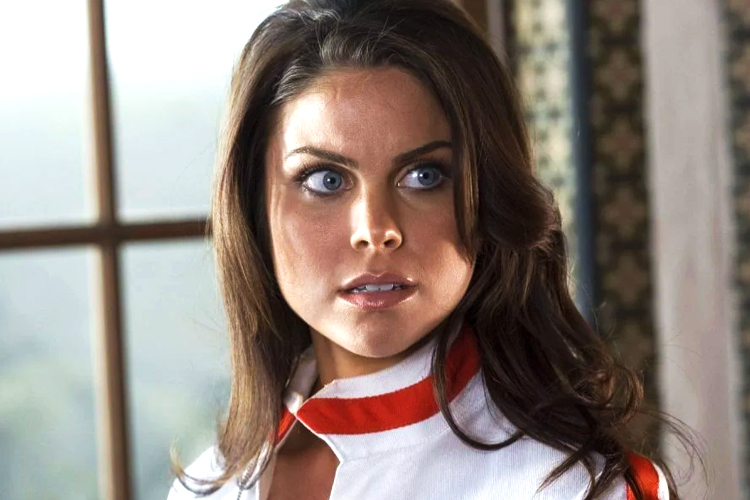 Natasha Martin is very good at fixing cars and racing them. She's also an aspiring musician who thinks she's caught a big break when a music producer invites her to Las Vegas. Instead, she gets mixed up with the mob.
Critics couldn't get past the nonsensical plot or treatment of women. The only upsides they found were the many exotic cars and Angus Macfadyen's villain. Audience reviewers suggested playing a racing game instead.
Generation Um… (2012)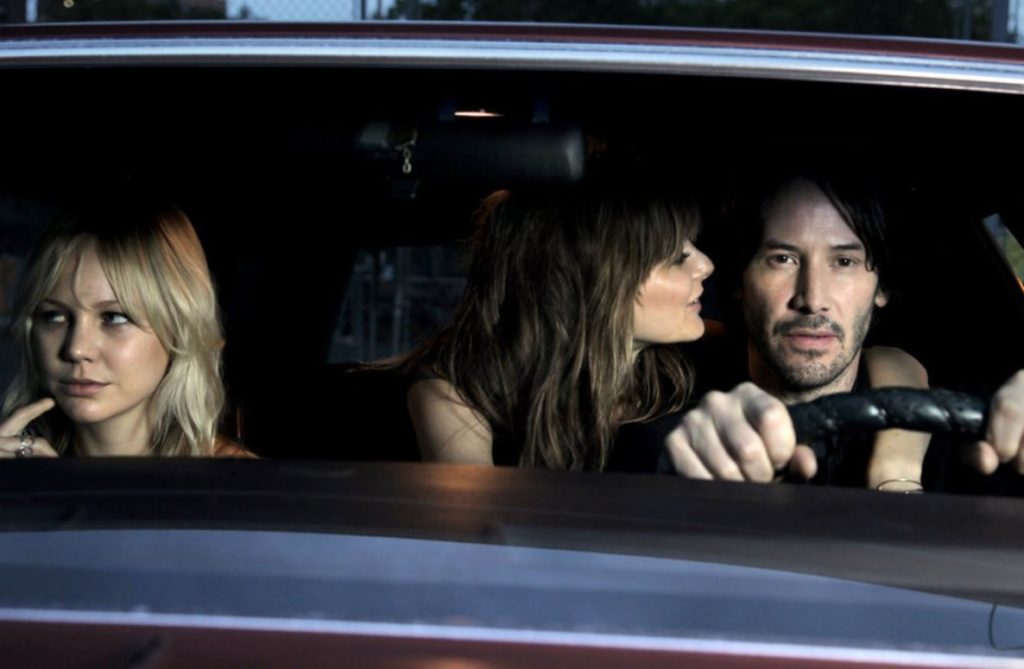 John Wall (Keanu Reeves) celebrates his birthday with two party girls and a camera, filming a day in the life in New York City, looking for self-discovery and the meaning of life through a haze of sex, drugs, and alcohol.
Viewers noted that they were confused by a plot that seemed pointless and didn't make a whole lot of sense. Critics were equally stymied, lamenting the strong efforts by Reeves were not enough to carry the dull plot that was not as reflective as it set out to be.
The Ridiculous 6 (2015)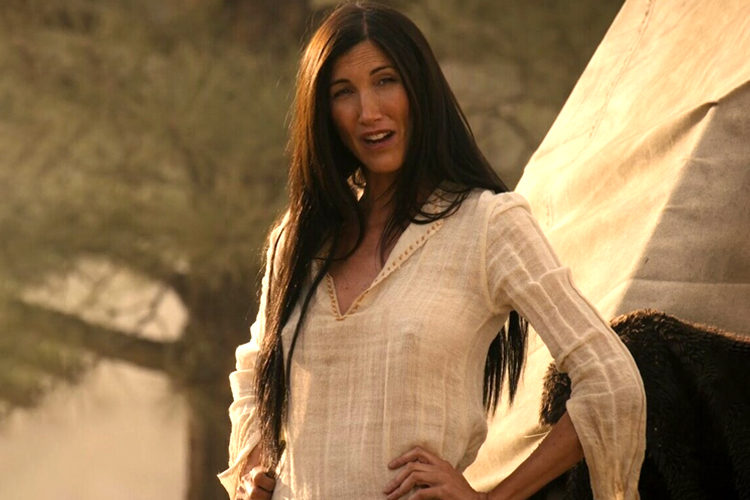 Adam Sandler plays Tommy, aka White Knife to the American Indians tribe who adopted him. His dying biological father shows up one day, offering his buried fortune, leading Tommy on a quest where he meets his five outlaw half-brothers.
Critics focused heavily on what they saw as underlying racism, especially for a movie from 2015. The media also reported a controversy of Native Americans walking off the project, while one of the Native Americans in the film called the media reports exaggerated. Nevertheless, the film wasn't received too well.
Madhouse (1990)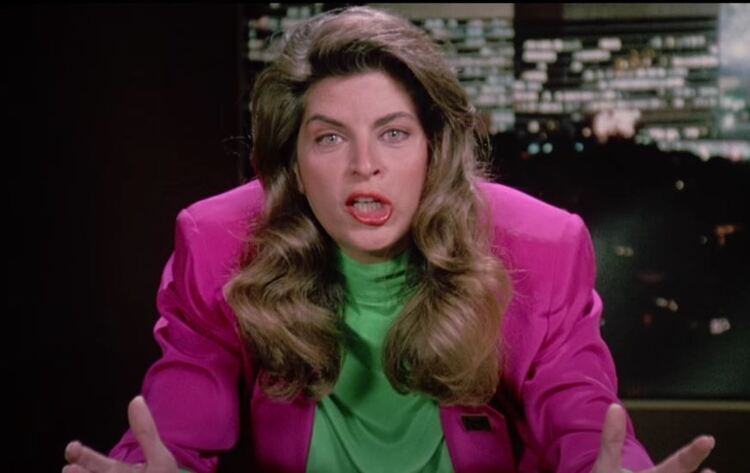 In Madhouse, yuppies Mark and Jessie Bannister leave their stressful workdays to come home and relax. They are pushed far beyond their comfort levels in the chaos of overbearing family members coming for a visit but extending their stays for various reasons.
Critics rated this poorly for being too much like an occasionally funny television sitcom. Audience reviewers liked it a bit more, enjoying Kirstie Alley and John Larroquette's chemistry as Mark and Jessie.
Dream A Little Dream (1989)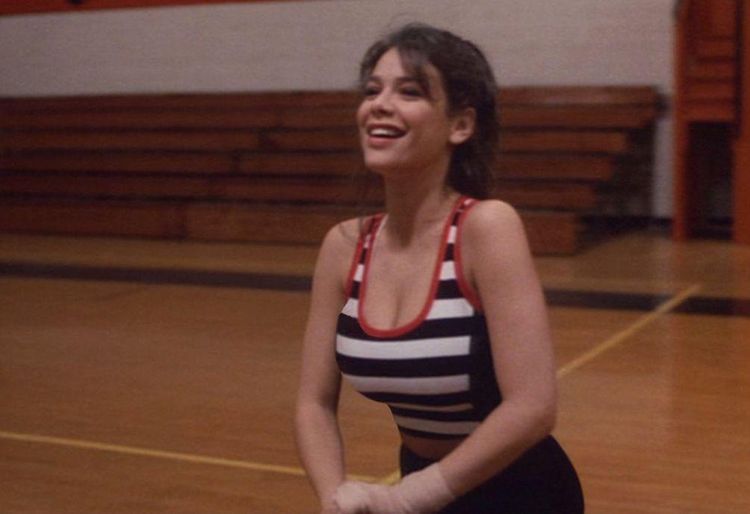 Troubled teens Bobby Keller and Lainie Diamond accidentally collide one night while an older couple is in a meditative trance. The adults switch into the teens' bodies, leaving Bobby and Lainie happily inhabiting a dream world. 
Many critics said that they found the movie incoherent and unwatchable. Audience reviewers, rating it 62%, were a bit less harsh, finding it underrated, a bit of fun, and a guilty pleasure with the '80s nostalgia and throwback music soundtrack.
Cabin Fever (2016)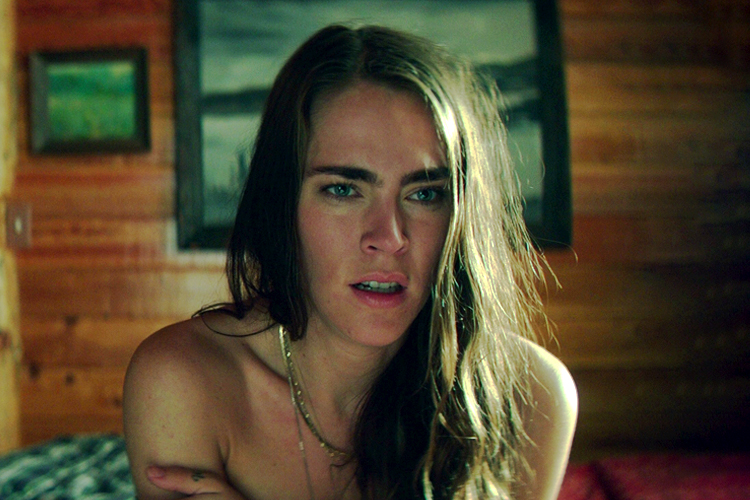 Cabin Fever is about five friends who finish college and go on a week-long vacation in a remote cabin in the woods. They encounter strange locals who attack them in various ways. Shortly after, they become infected with a flesh-eating disease.
Critics agree that this remake of a 2002 version of the film was a "misfire," with the only redeeming feature being the gruesome makeup. While the original had a lot of humor mixed in with the horror, audiences remarked how this was missing almost all the humor of the original.
London Fields (2018)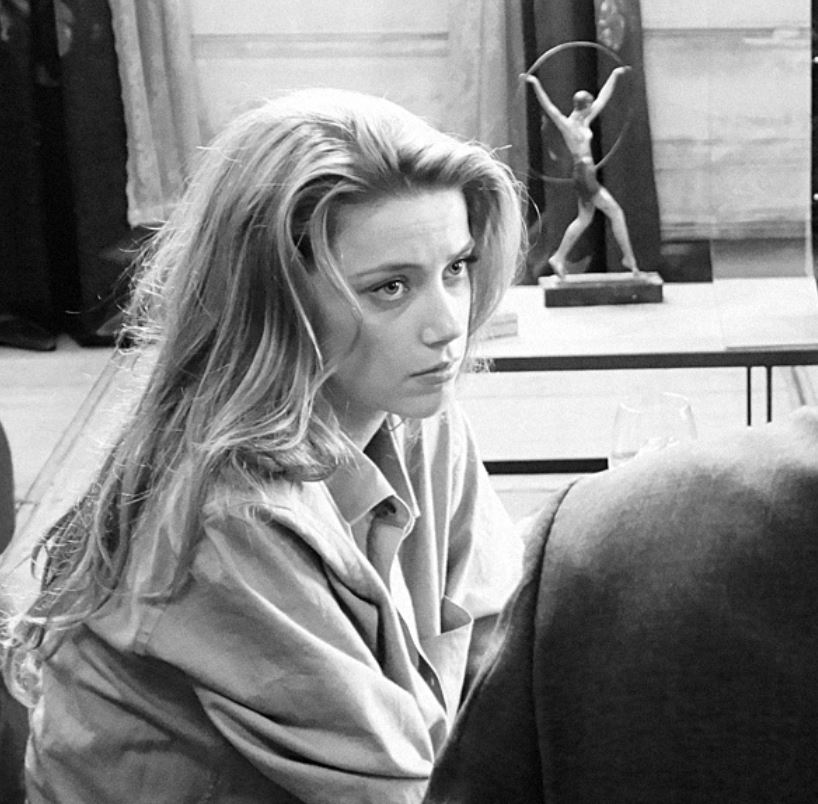 Clairvoyant Nicola Six knows one of three men will kill her on her thirtieth birthday, so she decides to have affairs with all of them to figure out which one. It is based on a 1989 novel of the same name. 
Critics point out that the film is a disgrace compared to the novel. The movie also had the controversy of the director suing the producers for using his name to promote a film cut he didn't support, which was later settled.   
Killing Me Softly (2003)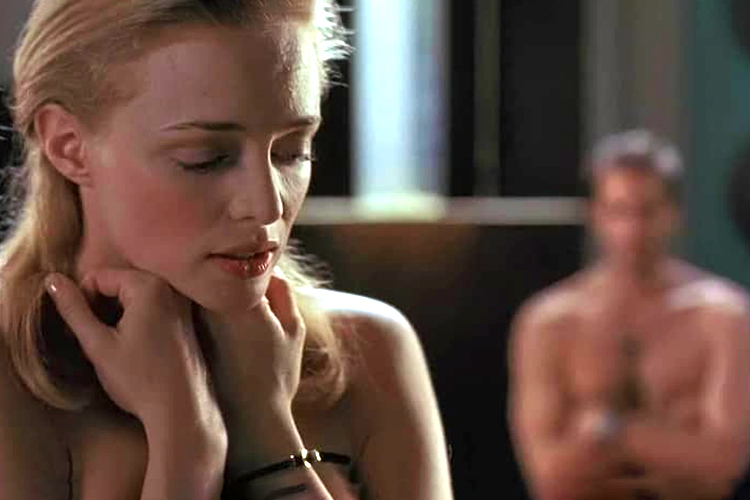 Alice is a young American woman with a stable life and boyfriend, but she engages in a passionate rendezvous with a stranger. She leaves everything behind to continue with the new man, quickly, and dangerously, marrying him.
Critics of the erotic psychological thriller called the plot convoluted, the acting hilariously bad, and the final twist cheesy. Audiences agreed, complaining about how the villain was revealed in the middle of the movie, rather than the end.
The Slugger's Wife (1985)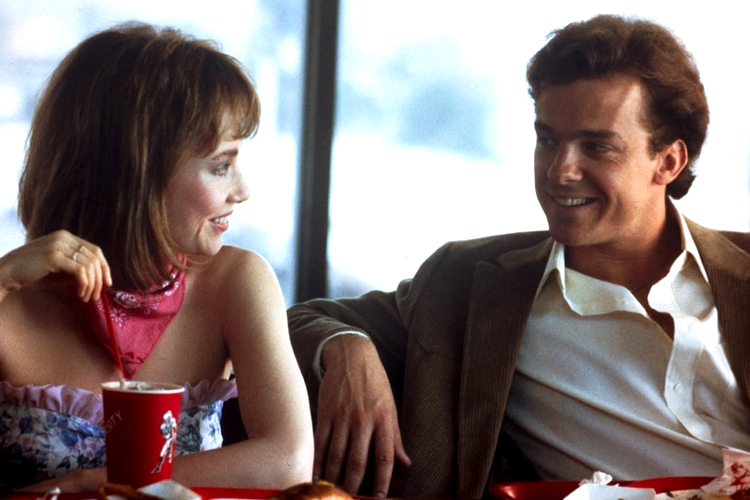 For outfielder Darryl Palmer, it's love at first sight when he sees Debby Huston's nightclub performance. Hitting home runs whenever she's in the stands, he tries to set a record, requiring her to be close by. But she wants to focus on her own career.
Critics panned this movie for the lack of humor, feeling the story was too heavy for its own good. They also complained about the complete lack of chemistry between the protagonists, something pretty essential when it's in the romance genre.
The Master Of Disguise (2002)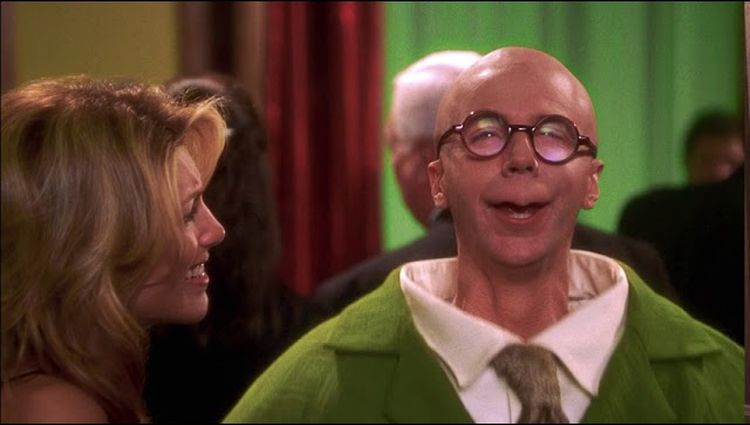 Pistachio Disguisey (Dana Carvey) is a bit of a screwup, who's also inherited energico, a family trait that makes all of his family incredible masters of disguise, hence the movie title. Pistachio's first task is to rescue his parents and retrieve some stolen artifacts. 
While Carvey is fantastic at impressions, critics felt the movie was lifeless and juvenile, full of jokes that fell pretty flat. Audience reviewers mostly concurred, and the box office return was mediocre just slightly over double the budget. 
The Postman (1997)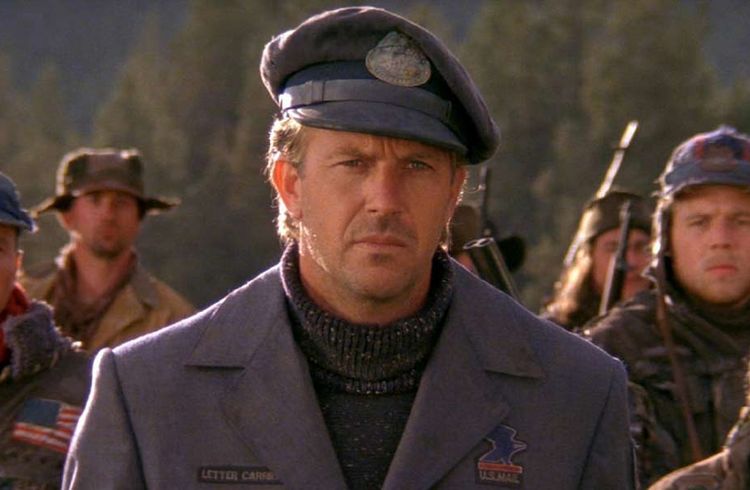 In the late '80s and early '90s, Kevin Costner was cast in some truly memorable films, such as Bull Durham, Field of Dreams, Dances with Wolves, and JFK. Unfortunately, in the mid-'90s, The Postman was one of his movies that has been remembered for all the wrong reasons.
Just two years after starring in the flop that was Waterworld, Kevin Costner was in the director's chair and in the starring role. The plot about a post-apocalyptic society and its heroic mail carrier was panned by critics and audiences alike. The movie grossed a paltry $20 million worldwide and won a Razzie award for Worst Picture.
The Disappointments Room (2016)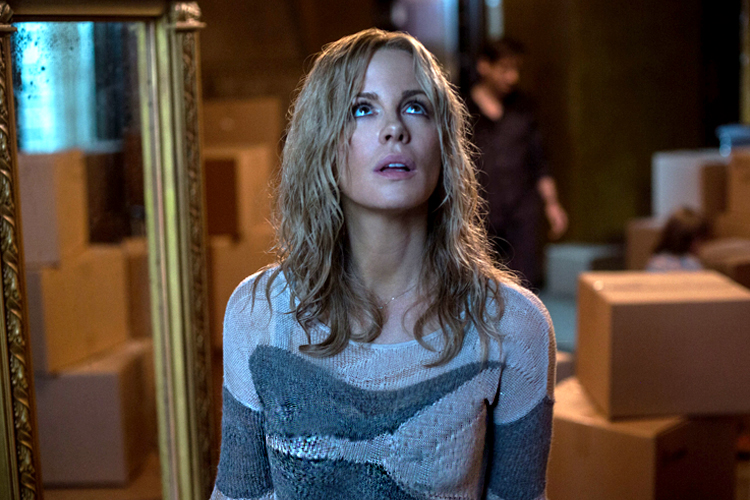 Kate Beckinsale has gained recognition as an action/horror icon, primarily through her notable involvement in the Underworld franchise. However, the 2016 film The Disappointments Room did not achieve the same cult classic status not because of Kate's performance, but rather due to the overall ambiguity and confusion surrounding the film.
The Disappointments Room revolves around the narrative of a couple of city slickers who purchased an old southern mansion, They soon discover that the house was previously used as a prison for children with disabilities.
Ishtar (1987)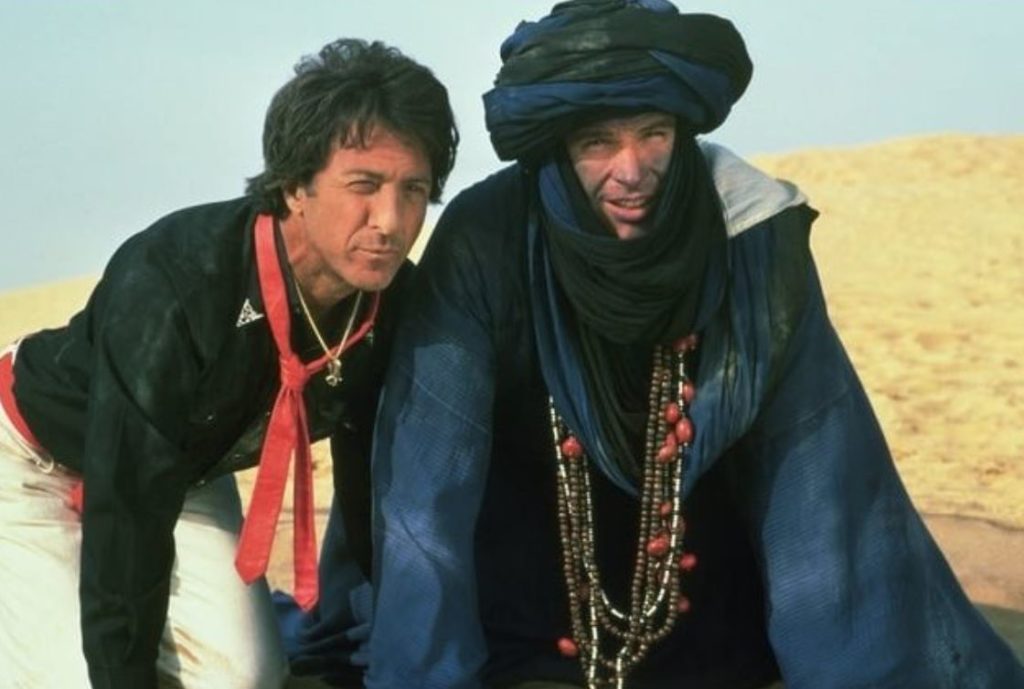 American action-adventure Ishtar failed in the box office and with critics. Interpersonal difficulties in shooting and a whopping budget saw director Elaine May's film become traditionally as "one of the worst films ever made."
May had performed uncredited rewrites for three major films, Heaven Can Wait and Reds for Warren Beatty and Tootsie for Dustin Hoffman, hence how these iconic actors ended up in the movie. Hoffman and Beatty felt indebted to May for her help on the other films. 
The Starving Games (2013)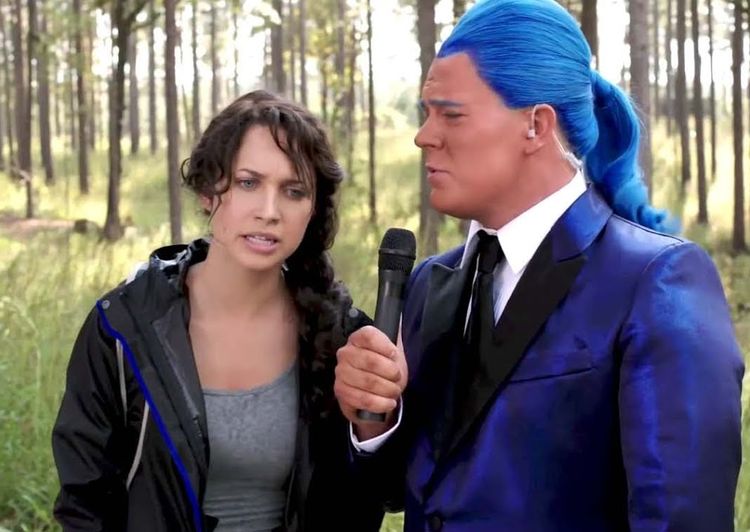 The Starving Games is parody movie directed by Jason Friedberg and Aaron Seltzer. It spoofs other movies, including The Hobbit, Sherlock Holmes, Harry Potter, The Avengers, and, of course, The Hunger Games.  
It flopped with critics, who compared it to a high school talent show and called it insufferable and outdated. It also failed commercially, earning $3.8 million back compared to the $4.6 million budget. 
Staying Alive (1983)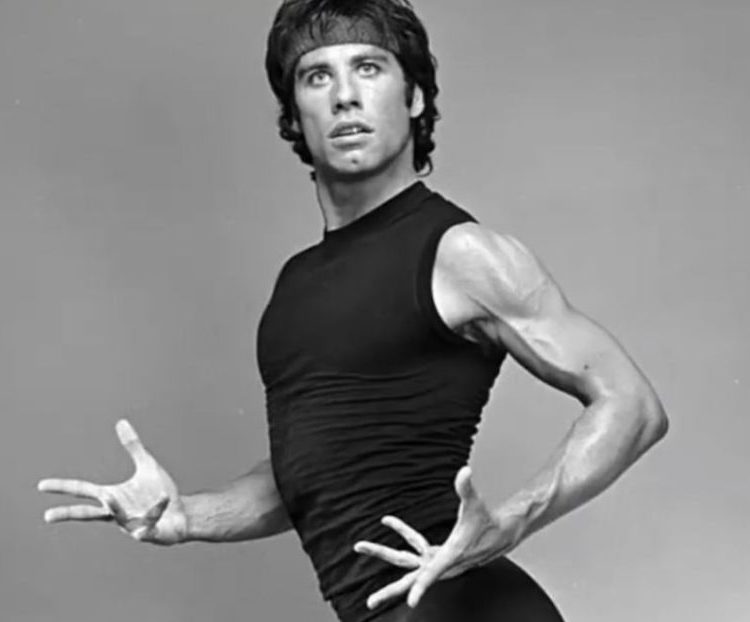 This sequel to Saturday Night Fever picks up six years later with John Travolta's Tony Manero working as a dance teacher. He still dreams of being on Broadway, and he gets a part as a backup dancer. However, he also regresses into old habits.
Critics found the sequel a poor imitation, saying disjointed dance sequences failed to produce enough story to hold viewers' interest. The movie was a box office success, however, earning almost six times the budget. 
Any Day (2015)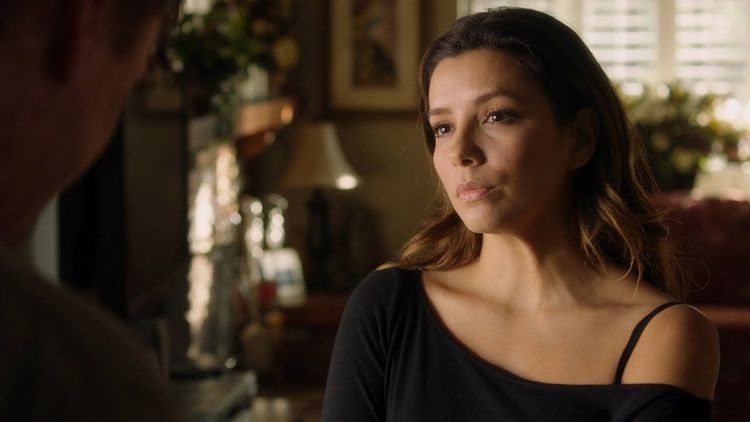 Ex-fighter Vian McLean was a drunk who beat a man to death and served 12 years in prison. Now he's an angry ex-con reintegrating with the outside world. He moves in with his sister and adoring nephew, gets a job, makes a friend, and falls in love. 
And then, of course, he is faced with a threat to test his sobriety and vow to avoid violence. Critics panned the movie as well-intentioned but weakly scripted, saying even Sean Bean couldn't save it.
Jack And Jill (2011)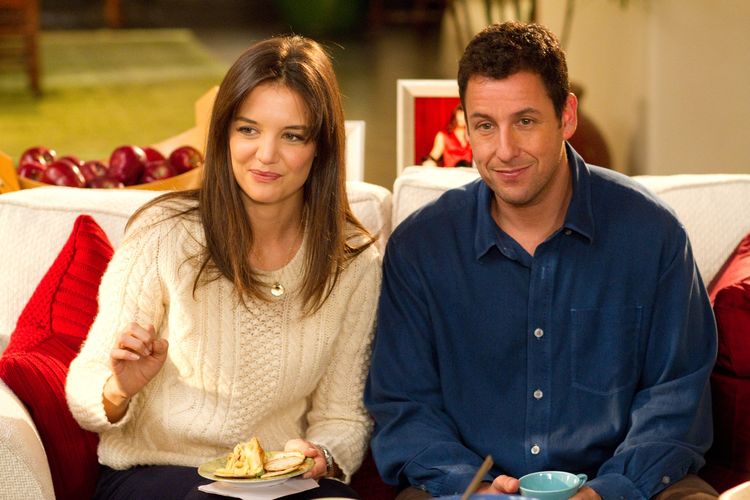 Jack and Jill Sadelstein (both played by Adam Sandler) are fraternal twins. Jack is successful, while Jill is unemployed and accident-prone. Jill's annual Thanksgiving visit extends when Al Pacino (playing himself) wants to film a commercial with her.
Critics face-palmed, calling the movie moronic, sophomoric, and mediocre. Only about a third of audience reviewers gave it a thumbs-up; most agreed with the critics, calling it outlandishly bad, cliché packed, and ridiculously immature.    
Wagons East (1994)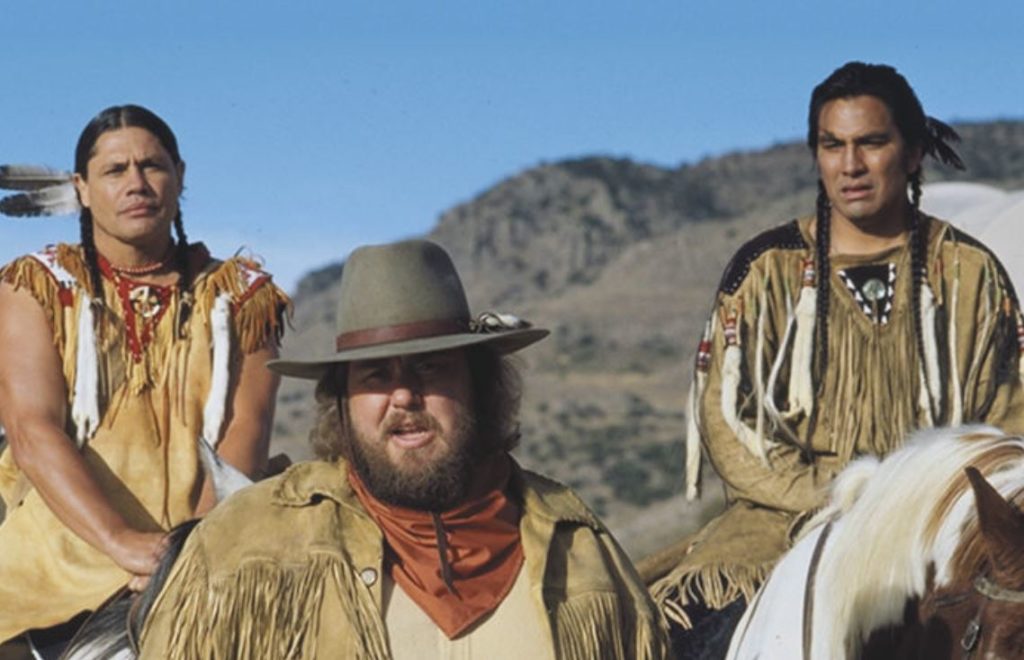 Wagons East is satirical comedy involving a group of Wild West pioneers who have become discontented. So they hire alcoholic cowboy James Harlow to take them back East. Railroad magnates send gunslingers after them. 
Critics comment how Wagons East is a derivative of better western comedies that came before it. They attribute any popularity for the movie to John Candy dying during filming. About a third of audience reviewers disagree, enjoying the comedy and Candy's last role. 
Superman IV: The Quest For Peace (1987)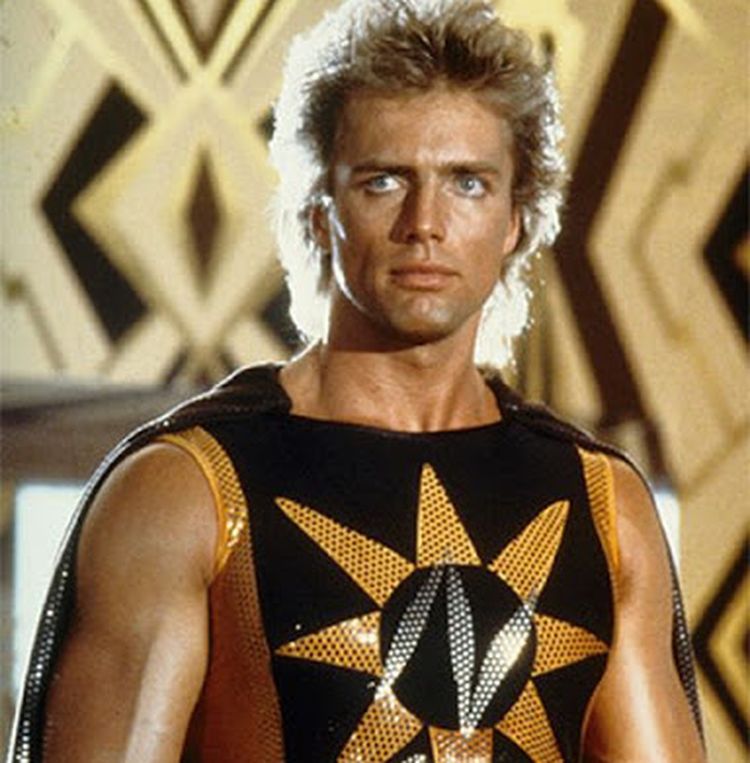 Superman IV: The Quest For Peace is the fourth installment of Christopher Reeve's portrayal of the Man of Steel, with some calling it one of the worst films ever made. Part of the reason for the poor reception is that audiences felt that the movie looked like it was cheaply made, which makes sense considering the studio had cut the movie's budget by more than half before production started.
With a town in England being the main location for filming and not New York, many have called the final product rushed and unfinished. In fact, there were over forty minutes of footage that were deleted after receiving negative reviews in test screenings. After this box colossal failure, there wasn't a Superman movie made for almost 20 years.
Pinocchio (2002)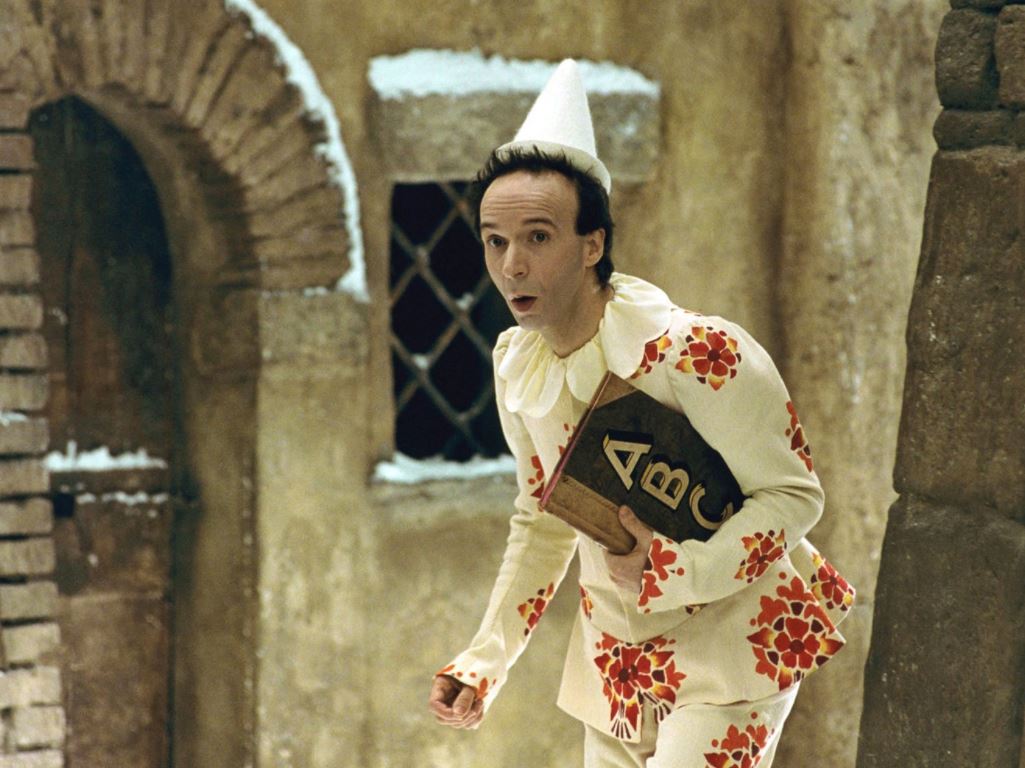 Italian Roberto Benigni won Best Actor in his starring role in Life is Beautiful (1997). His role as director and actor in an Italian live-action version of Pinocchio in 2002 fared well in Italy, where the picture won two Italian awards.
However, it bombed with American critics. They hated his performance so much it led to a Worst Actor Razzie (23rd Golden Raspberry Awards, 2003). Interestingly, Benigni successfully played Geppetto in a 2019 Italian remake. 
Dark Crimes (2018)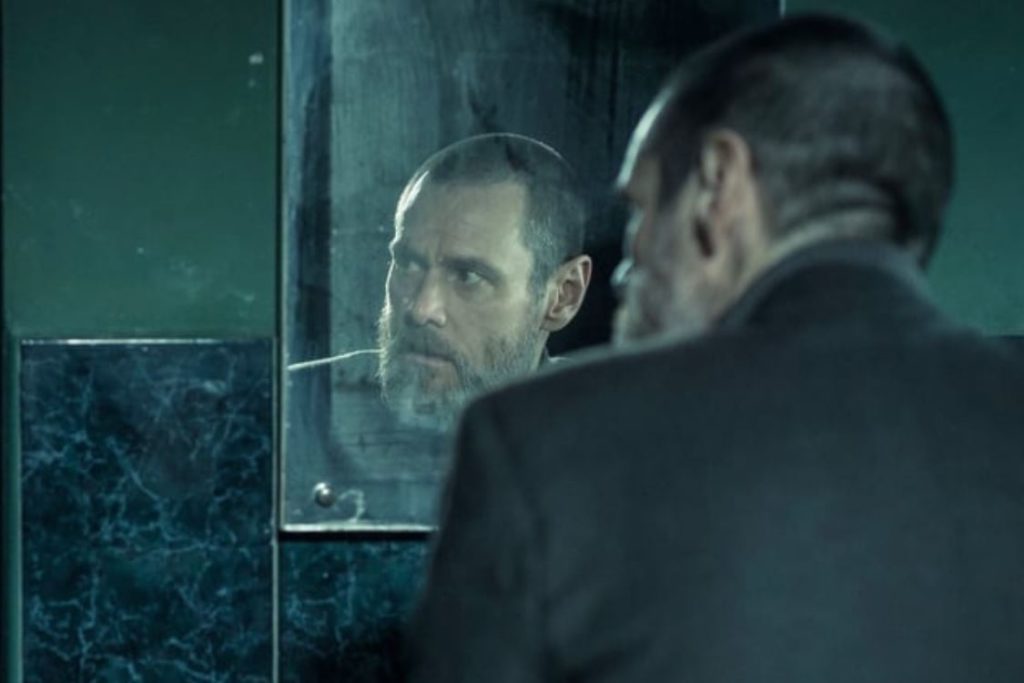 The movie follows a detective who connects a businessman's murder to a recently published novel by an author named Kozlov. The clues in the fictionalized murder novel tie up the case, but things get even darker.
The real story is about an author in Poland who killed a man having an affair with his wife, then wrote about it as fiction. Police later found plans for a second murder and book. Critics found the Jim Carrey-led movie failed to live up to the potential of the true-crime it's based on.
A Thousand Words (2012)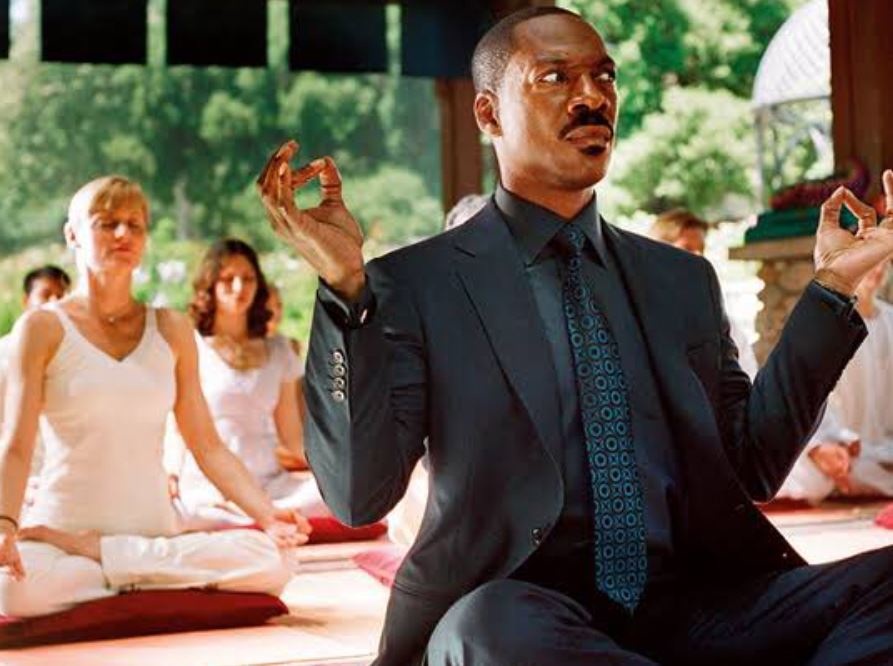 Jack McCall is a smooth-talking literary agent whose truth-stretching run-in with a spiritual guru leads to a cursed tree whose leaves fall every time he speaks. As he minces words, his livelihood and marriage begin to blow up.
Critics, pointing out that Eddie Murphy's voice is his moneymaker, were confused by this choice. They called the movie dull and a reminder that Murphy is funnier with good material. Audiences agree, generously rating it with a mediocre 47%. 
Simon Sez (1999)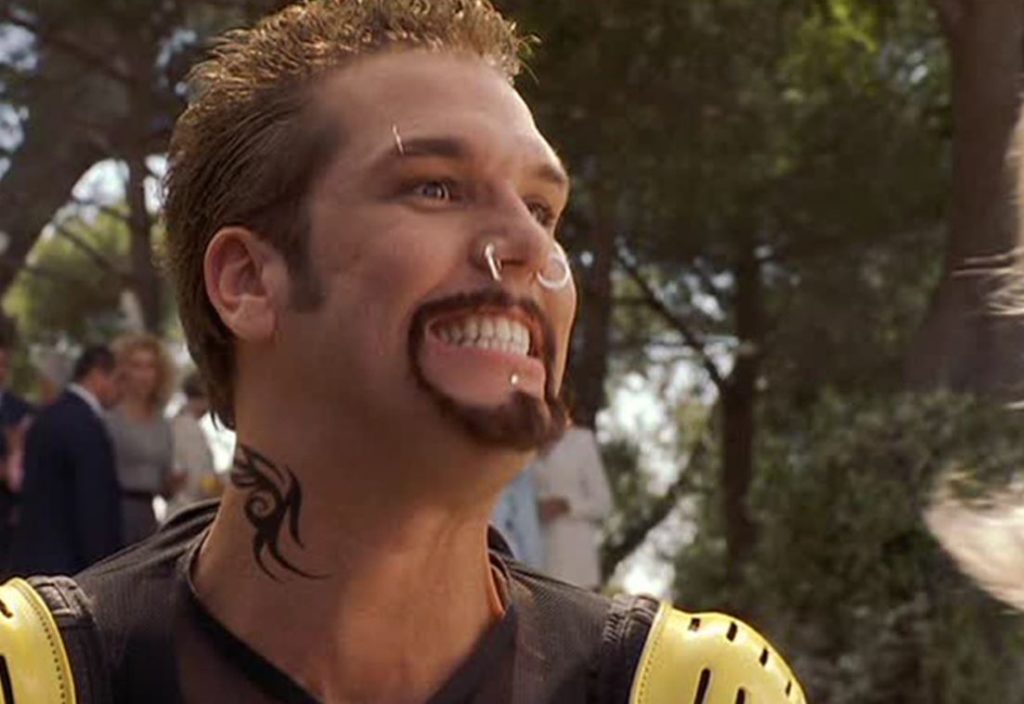 Dennis Rodman plays an Interpol agent intent on stopping an international arms dealer in France. When his old classmate asks for help finding a kidnapped young girl, he discovers the two circumstances are intertwined.
Critics thought it brain-dead, "excruciatingly formulaic," and painful to watch, calling Rodman a "one-trick pony." It was also a box office bomb, with audiences echoing the critics, wondering how the people involved didn't can it before being made. 
Police Academy 4: Citizens On Patrol (1987)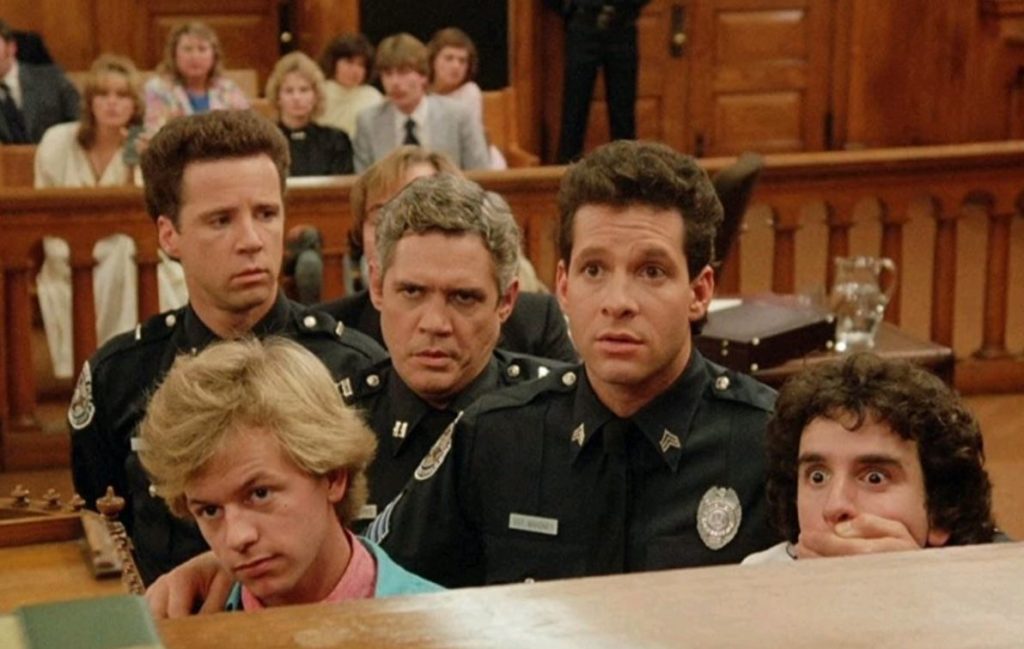 Police commander Eric Lassard decides to recruit civilian volunteers to shore up his understaffed command. Sgt. Mahoney is tasked with training them while he tries to keep Captain Harris from taking Lassard's job.
Critics felt this sequel to the beloved Police Academy franchise was the beginning of the series' downward spiral, viewing it as stale unconnected gags without a proper story. Some audience reviewers disagreed, and the box office earnings were a reasonable $76.8 million compared to the $17 million budget.
Precious Cargo (2016)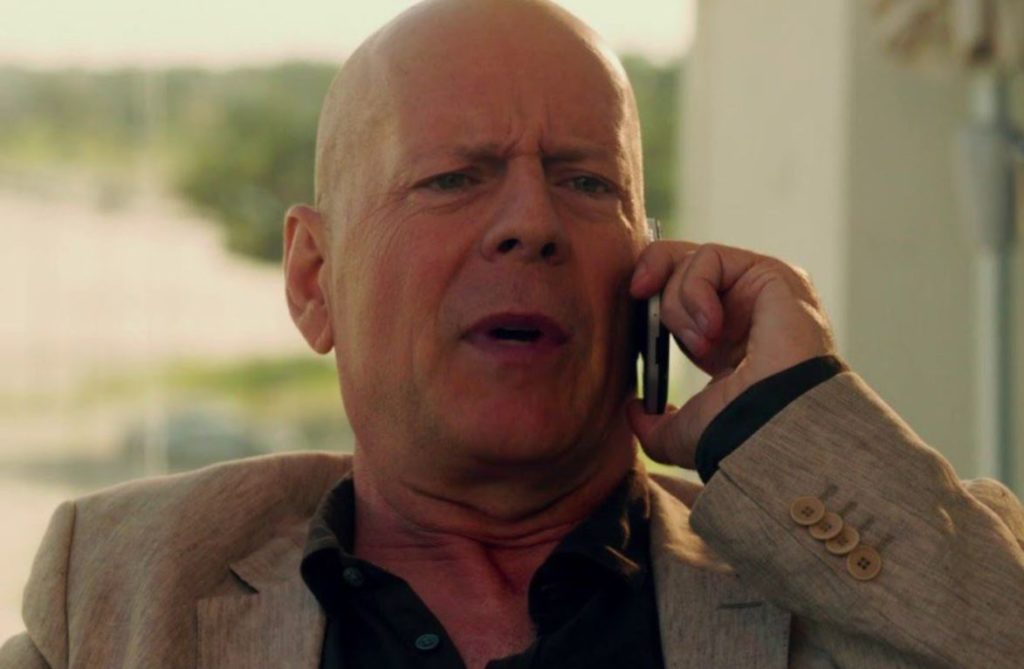 Crime boss Eddie blackmails Jack, a career-criminal thief, to steal $30 million in diamonds in exchange for his old flame Karen's life. Eddie pulls a double-cross, threatening Jack and his team when they retain the diamonds. This film starring Bruce Willis didn't do very well to say the least. 
Critics found that the movie would have been better suited to the 1990s than 2016, since it wasn't exploring much new ground. They complained the twists were easily guessed, the dialogue was wooden, and the plot poorly scripted. It flopped pretty badly at the box office. 
Highlander II: The Quickening (1991)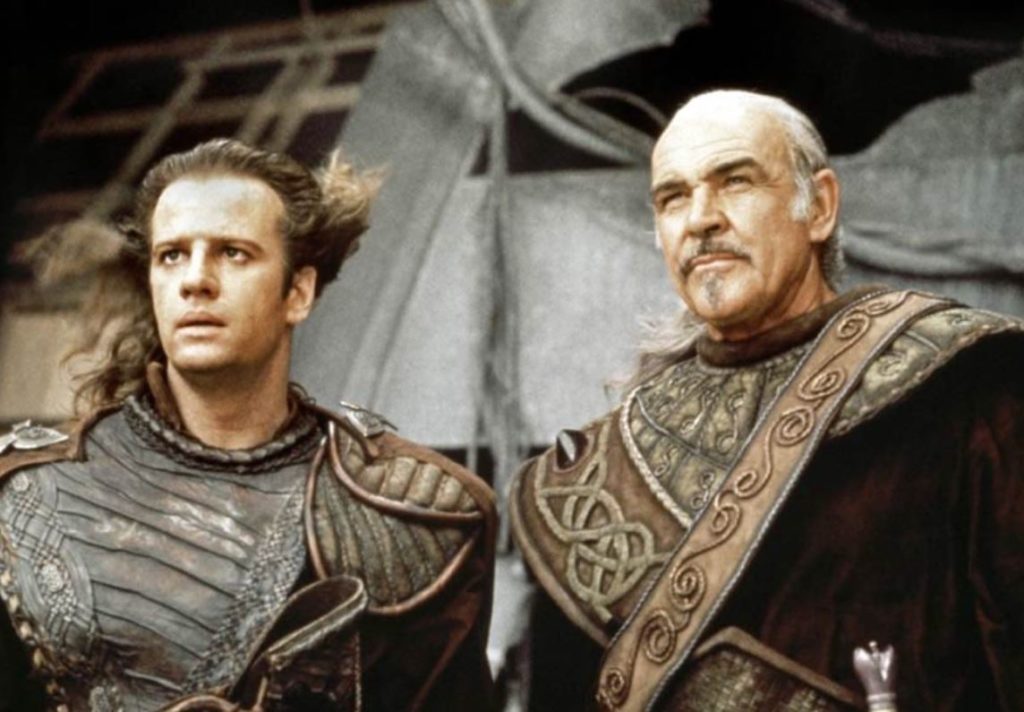 Winning the Prize, Connor MacLeod is an old, mortal widower. Immortals are from the planet Zeist, whose leader Katana sends assassins after Connor. The unnecessary shield around Earth is destroyed when Connor triggers a large quickening.
Highlander fans and critics hated it, and it bombed at the box office, grossing less than half the budget. Two different cuts removed the alien subplot but failed to fix plot holes satisfactorily. The third movie pretended this one never happened and was better received. 
Stranded (2013)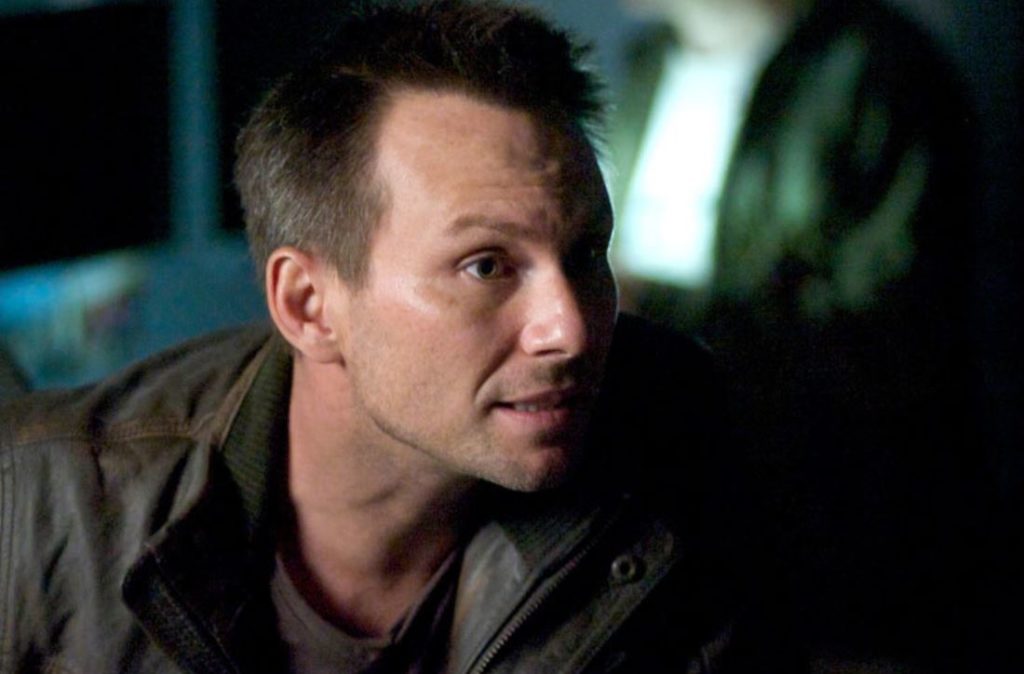 After a meteor storm hits a lunar mining base, a crew of four astronauts have to assess the damage. Ava studies spores she found in the meteor fragments and becomes pregnant by them. The shapeshifting entity she births ends up attacking the crew.  
Critics accused the box office flop of being a derivative that rehashed only the bad parts of other trapped-in-space movies, especially for something released in 2013. Audience reviewers overwhelmingly agreed, adding that the visual effects were extremely cheap-looking. 
Dark Tide (2012)
Shark expert Kate Mathieson fears losing her boat and her business after a colleague's gruesome death gives her PTSD. However, she reluctantly accepts taking an adrenaline-junkie millionaire outside the cage on a shark dive.    
The movie was a box office bomb, making only $1.2 million on its $25 million budget. Critics and audience reviewers alike found the tension lacking, the length too long, and the dialogue in need of a rewrite. 
Bucky Larson: Born To Be A Star (2011)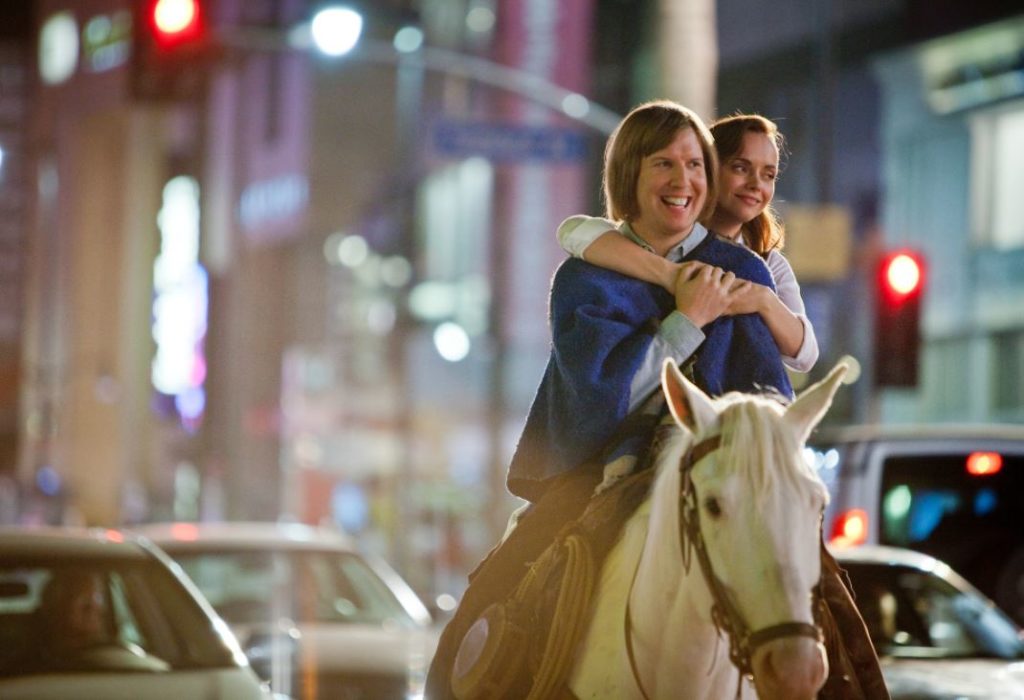 Bucky Larson discovers his parents were once adult actors. Following in their footsteps, despite his overly large buck teeth and lack of experience with women, he heads to Hollywood. 
Critics found the adult jokes tedious and just not very funny. Conversely, about a quarter of the audience reviewers laughed, either with the movie or at it.  It received six Razzie nominations and bombed in the box office.
The Garbage Pail Kids Movie (1987)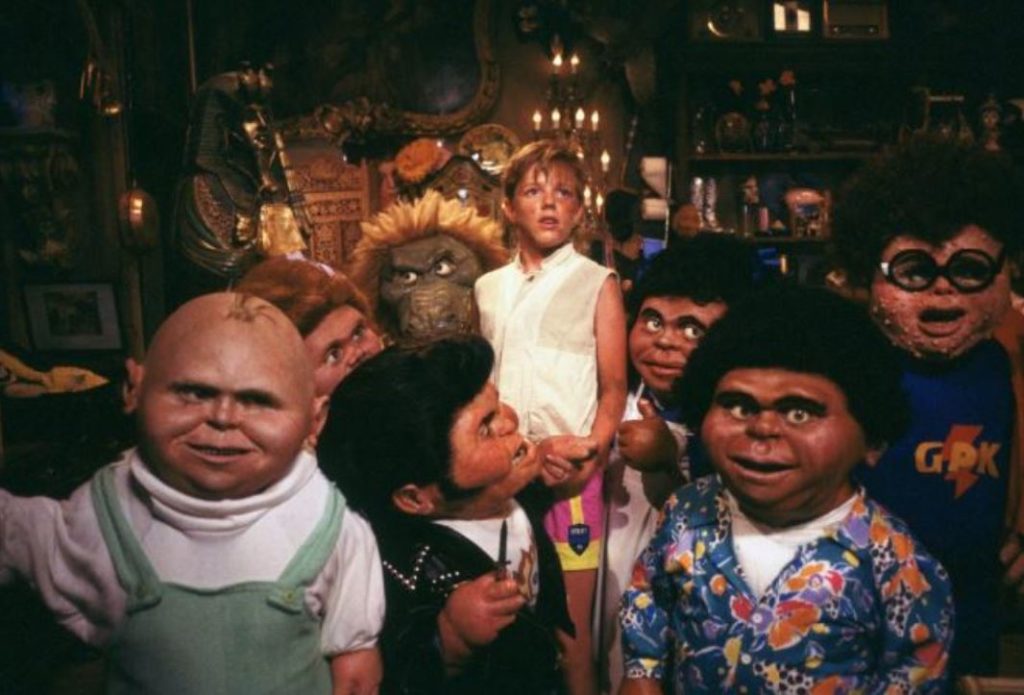 The Garbage Pail Kids—parodying Cabbage Patch Kids—were popular trading cards in the second half of the 1980s. Seven of them were portrayed in this live-action movie, exiting their garbage can spaceship and befriending a bullied boy.
Critics, mostly writing reviews 15 to 30 years later, found the film reprehensible and grotesque. Some audience reviewers, also years later, concurred. Some reviewers, card collectors from that time, remember liking it as a child, but possibly for the nostalgia element. 
Daddy Day Camp (Daddy Day Care 2) (2007)
Charlie and Phil revisit their childhood camp with their children. Finding it in ruins, they resolve to rebuild it, but have confrontations with Charlie's childhood bully, who runs a competing camp. Charlie brings in his military father to help.
Critics derided the lazy script with a predictable storyline. They also detested the jokes centered on bodily functions, as well as the hits to the groin, which they called "the new pratfall." Audience reviewers mostly agreed with the critics.
Return Of The Living Dead Part II (1988)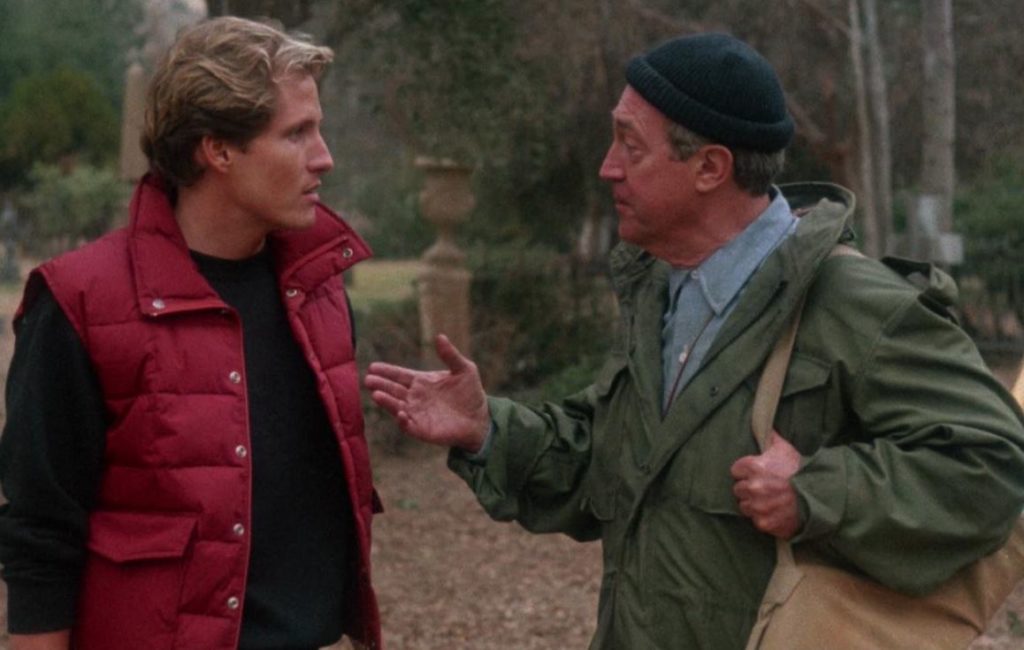 A barrel of Trioxin falls off a military truck unnoticed. Kids open the barrel and release the reanimation gas-liquid into a cemetery, where grave robbers are looting. The Trioxin seeps into the ground and creates a bunch of zombies.
Critics panned it as a poor derivative of the cult-classic original. Audiences were slightly more generous, with some liking how the comedy displaced the gore. However, most positive reviewers admittedly that they "saw it as a kid."   
Problem Child (1990)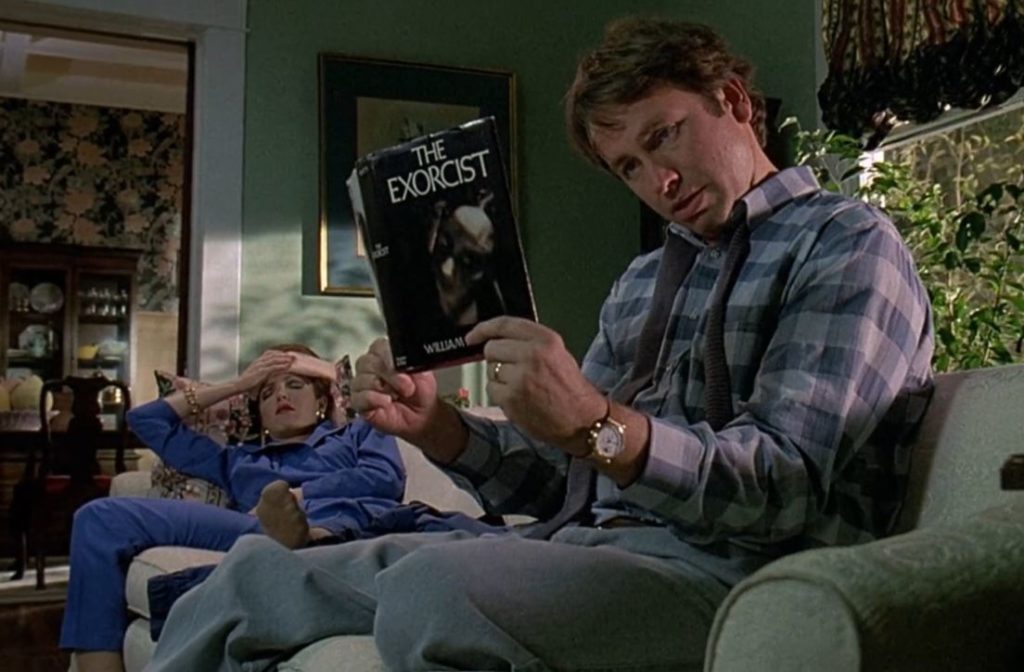 An infertile couple, Ben and Flo, adopt an incorrigible child, Junior, whose antics and mischief cause chaos in his new home. Junior is also pen-pals with a serial killer, who escapes prison and kidnaps both Junior and Flo.
Critics called the pranks unimaginative and unfunny. One audience reviewer called it a Dennis the Menace knockoff, while another referred to it as a comic version of The Omen. Amazingly, it was a box office success.
Folks! (1992)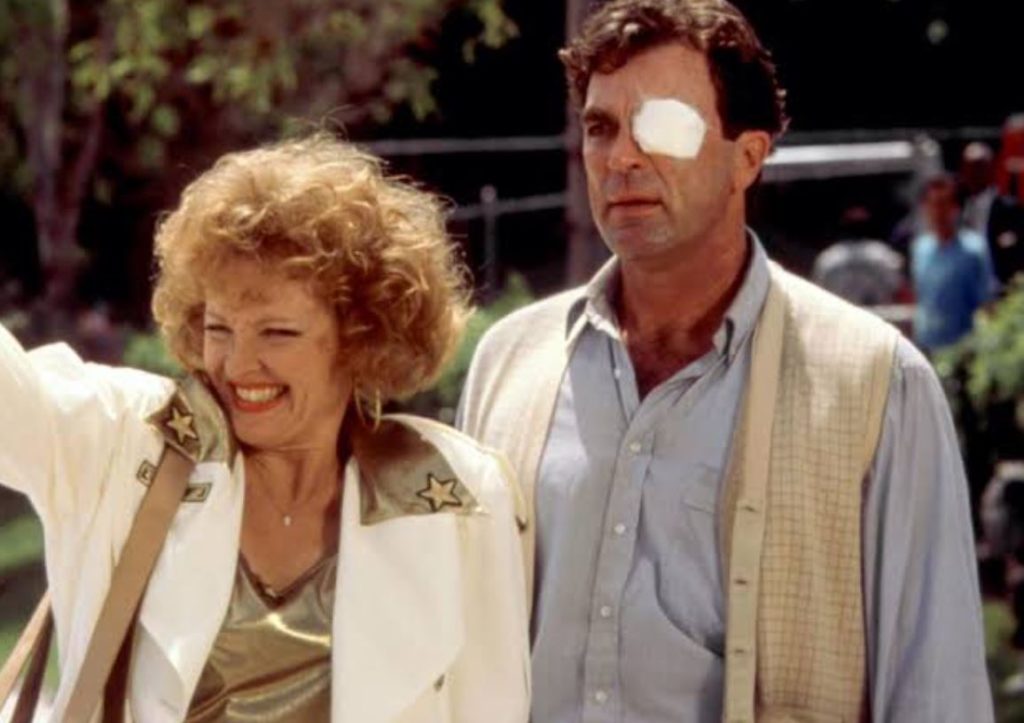 In this dark comedy, John Aldrich (Tom Selleck) is a stockbroker and a happy family man enjoying his life. It all goes pear-shaped when his dementia-suffering father moves in after accidentally burning his own house down.  
A series of mishaps and injuries convinces Aldrich to accept his parents' plan to help them end their lives for the insurance money. Critics were pretty appalled at the ageism and jokes about suicide. Selleck got a Worst Actor Razzie Award nomination out of this one. 
Fred: The Movie (2010)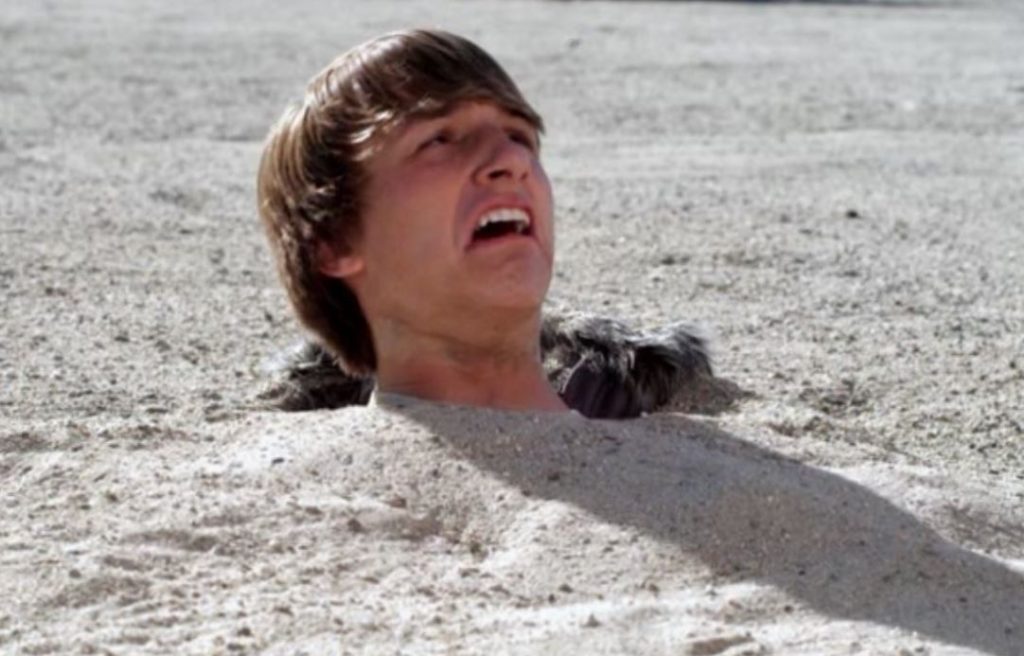 Fred Figglehorn is the YouTube phenomenon created by Lucas Cruikshank. Fred is an awkward, unpopular teen in love with Judy. When she moves before he can get her to sing a duet with him, Fred follows her, and antics ensue.
Critics found the Fred character utterly annoying and the movie's attempts at humor sophomoric, even for a kids' movie. Interestingly, a sequel was made in 2011. It fared slightly better, but it still garnered many negative reviews.
Look Who's Talking Now (1993)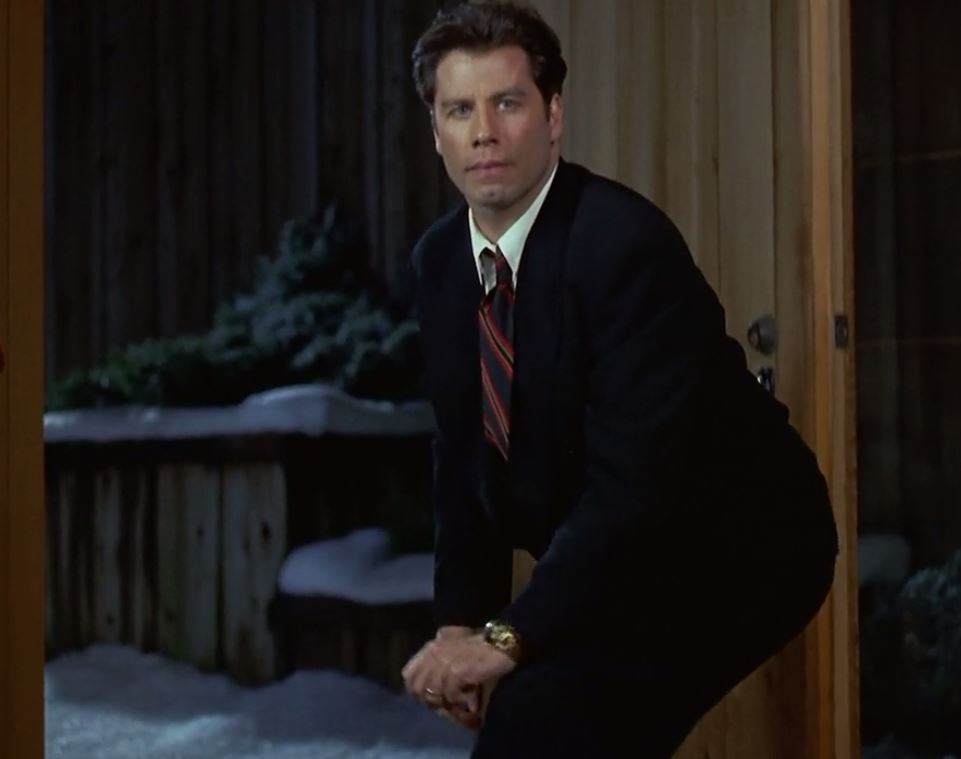 In the final installment of the Look Who's Talking series, John and Mollie Ubriacco (John Travolta and Kirstie Alley) are back with new family members, two new dogs. Stray-rescue Rocks and pedigreed-spoiled Daphne spend their days bickering and trading barbs the humans can't hear. 
After having the first two films successfully develop a unique concept of what babies and toddlers are really thinking, critics felt it was little overdone by this point. The movie was a box office bomb, returning less than half its budget. 
A Low Down Dirty Shame (1994)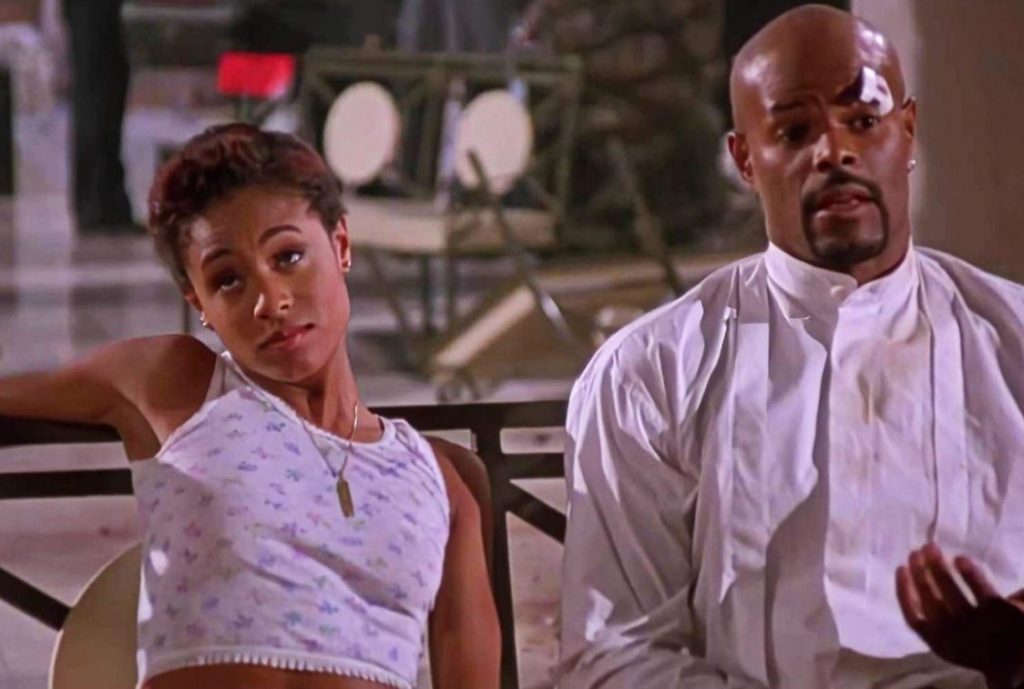 Andre Shame is a disgraced police detective who turned a private eye. But the drug kingpin case that destroyed his career has finally had a break. Along with his secretary, he tries to solve the case before the police, hoping to clear his name.
Critics found Keenan Ivory Wayans to be a bland action hero and the movie a waste of his comedic talents. Interestingly, audience reviewers rate it 71%, often having polar opposite reactions to things the critics complained about.
Troll 2 (1990)
When supernatural horror film Troll 2 was released in 1990, it was panned horribly by critics. Now a cult classic, a child actor from the film created a 2009 documentary about it called Best Worst Movie.
In addition to the campy dialogue, the film featured not trolls, but instead vegetarian goblins. In a farming town called Nilbog (the word "goblin" spelled backwards), people are poisoned to mutate them into edible vegetables. 
Exorcist II: The Heretic (1977)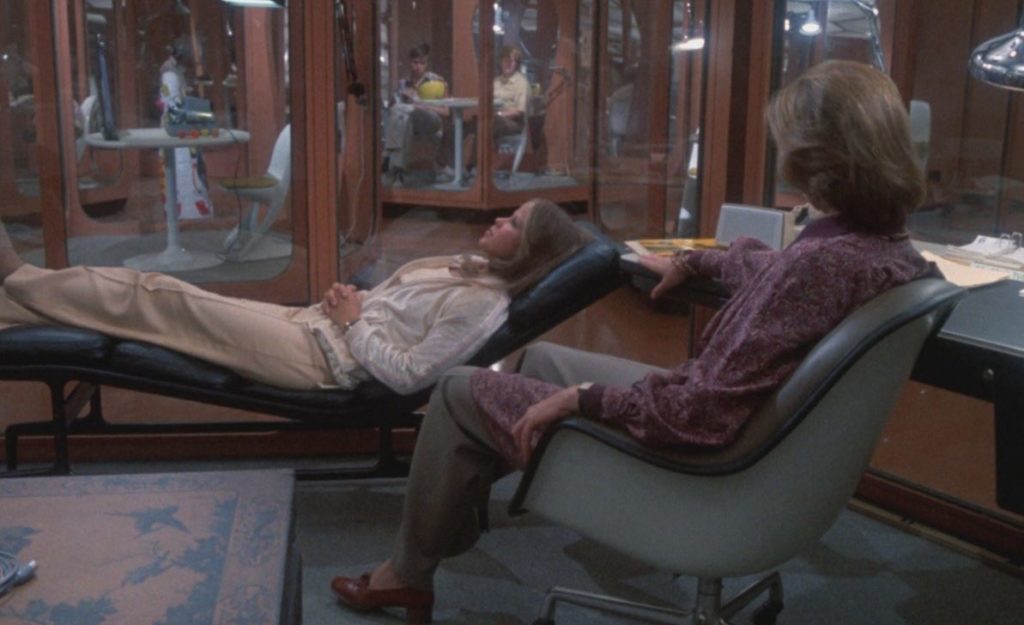 The second Exorcist film is set four years after the original as protagonist Regan MacNeil is still suffering the aftereffects of her possession. Linda Blair reprised the role but refused to wear the demon makeup again, necessitating a double.  
Hated by critics and audiences alike, the film was sadly actor Paul Henreid's screen swan-song. It set records for its opening weekend and ended up turning a profit, but underperformed compared to the original. 
Caligula (1979)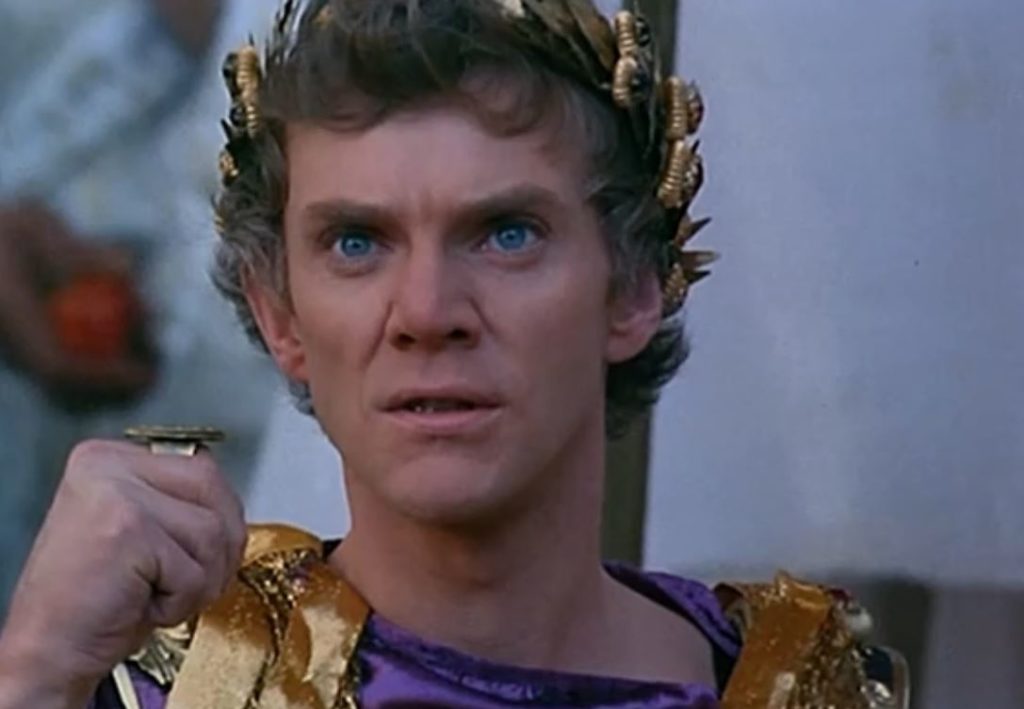 For the only film production by Penthouse magazine, founder Bob Guccione commissioned screenwriter Gore Vidal for a theatrically released erotic historical drama. Vidal disavowed the movie after substantial alterations in filming.
The addition of un-simulated sexual content is a big reason that led to Vidal's disapproval. It's now considered a cult classic due to the award-winning actors involved, including Malcolm McDowell, Peter O'Toole, Helen Mirren, and John Gielgud.
Hobgoblins (1988)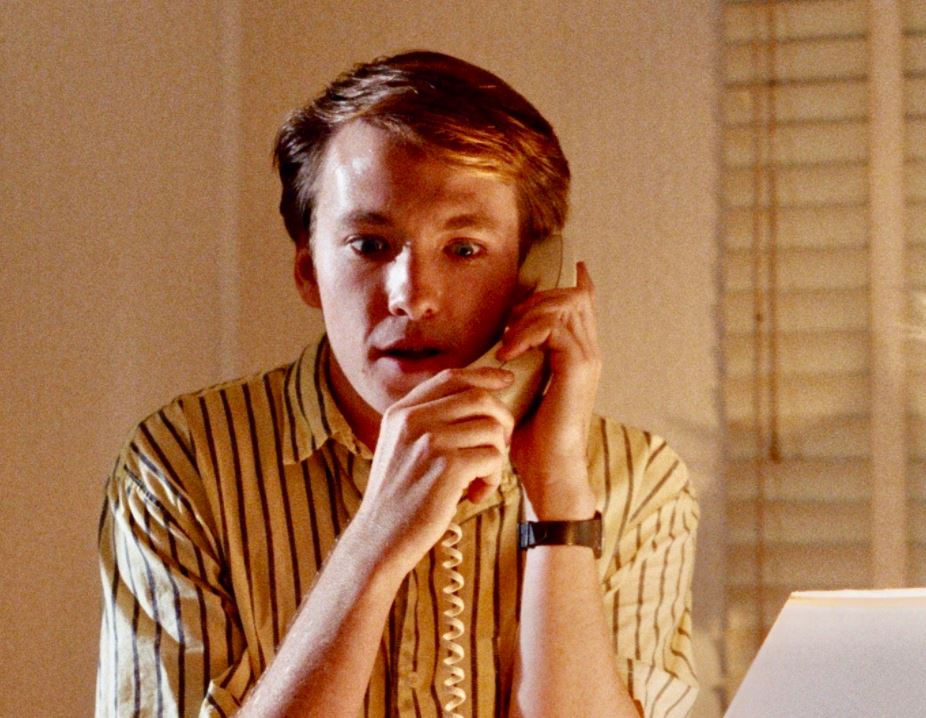 Independent horror film Hobgoblins was panned for being a low-quality rip-off of Gremlins (1984). The film was thought to be poorly made that it later became a cult classic, especially after being featured on a comedy show that panned movies called Mystery Science Theater 3000.
The film's campy premise centers around hobgoblins that crashed onto Earth that can psychically make a person believe their wildest dreams have come true. Then they turn the fantasies around against the person to kill them. 
Parting Shots (1999)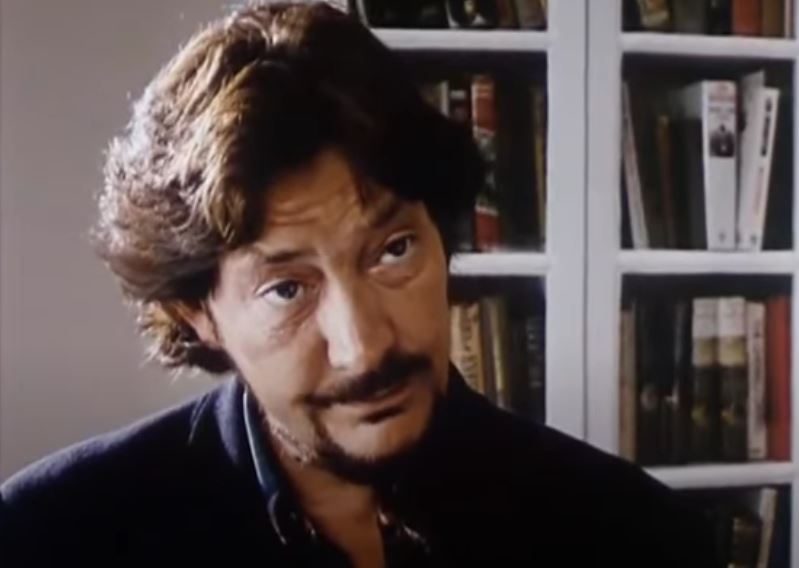 British dark comedy Parting Shots includes well-known actors like Bob Hoskins, John Cleese, and Ben Kingsley. The plot centers around a man with a cancer-diagnosis—and an illegal gun— seeking revenge.
Critics panned it, questioning whether it was the worst movie ever made. The glorification of vigilantism some people also found offensive. It was English director Michael Winner's final film after it flopped commercially.
Killers Anonymous (2019)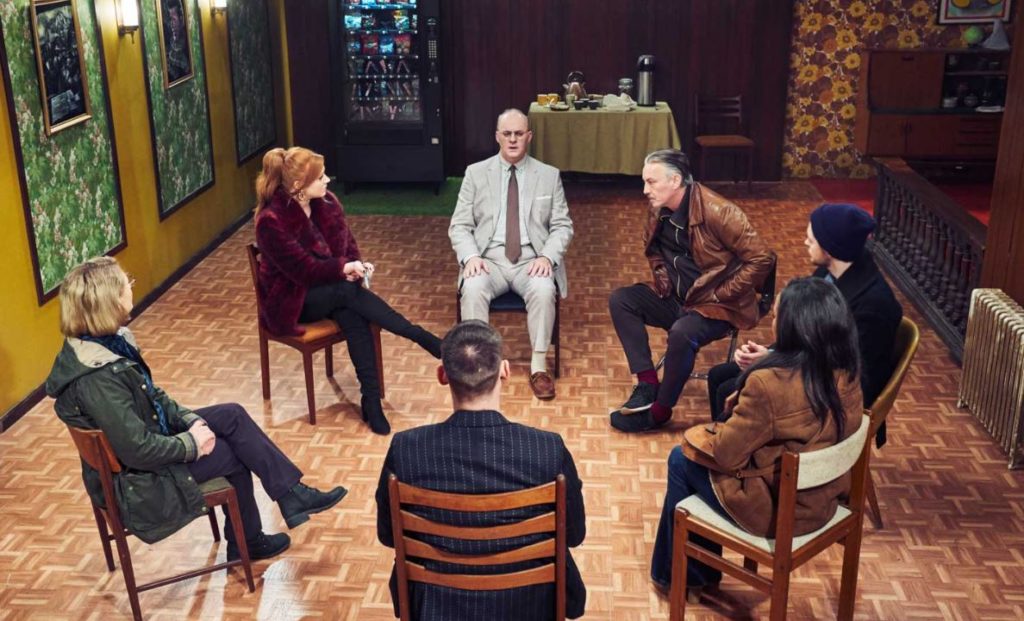 Killer Anonymous is an American crime thriller that starts on the premise that even assassins need a support group. When someone local tries to assassinate a senator, the participants begin to turn on each other.
Critics felt the plot could have been clever, but it lacked cohesion, trying to run in too many different directions. Audience reviewers also thought it could have been improved by a good editor liberally using a red pen.  
3 Strikes (2000)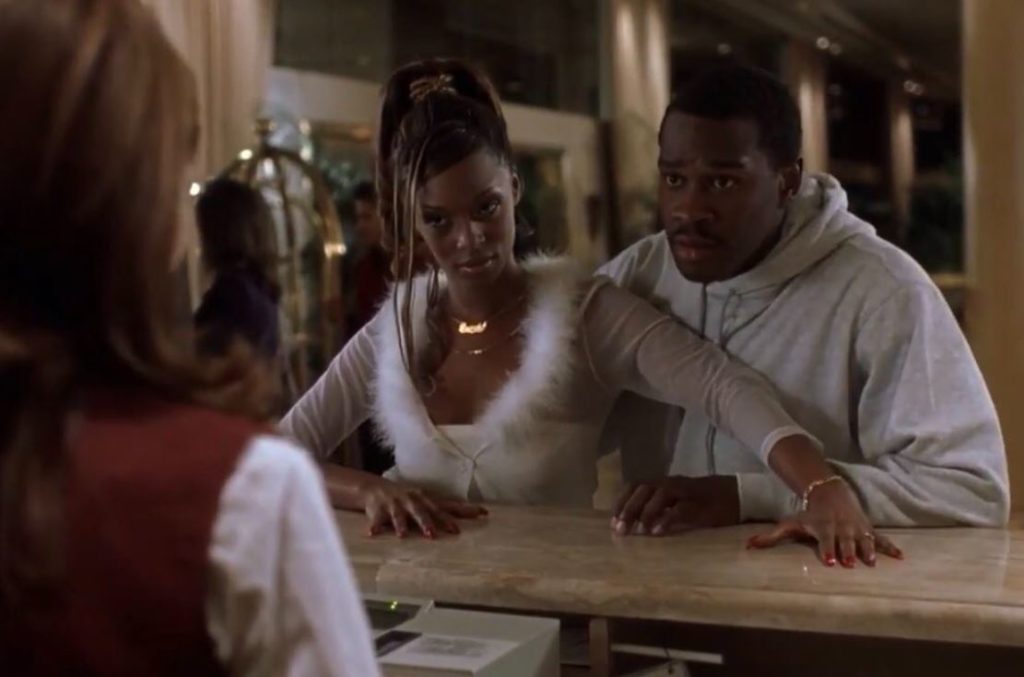 Rob Douglas is a 2-strike felon being released from jail in a 3-strikes state. He just wants to live a straight life, but his brainiac friend picks him up in a stolen car and then shoots at the police. Douglas escapes but has to clear his name.
With a more serious approach, it could have been a racial injustice commentary. Instead, critics hated it, making jokes about the name and the movie's quality. Audiences were a bit kinder, with a 66% rating, though it still didn't have a great run at the box office.  
Max Steel (2016)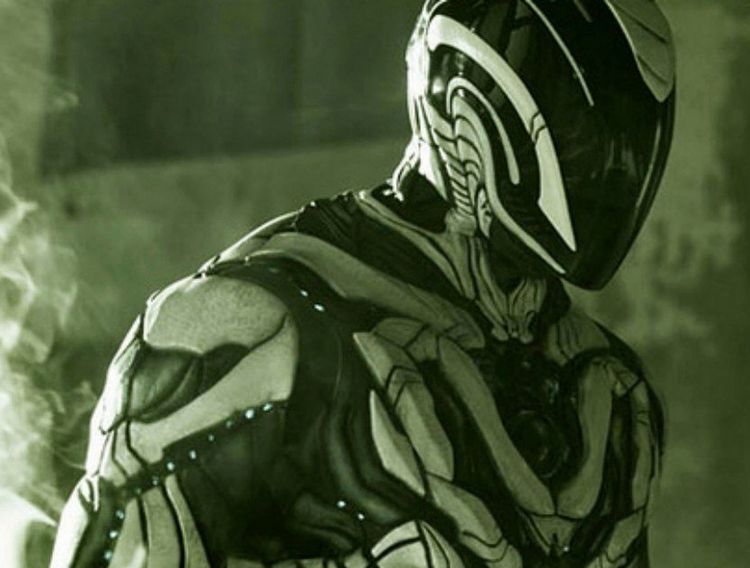 In 1999, Mattel created a highly successful line of action figures timed with an animated television series debut. Max Steel is a teaming up of Max, a teenager whose body can generate powerful energy, and Steel, an extra-terrestrial.
The movie bombed in the box offices, with audience reviews wondering how a superhero movie can go this wrong.  Critics concurred, calling it half-baked and mediocre, saying it played like a failed television pilot. 
Superbabies: Baby Geniuses 2 (2004)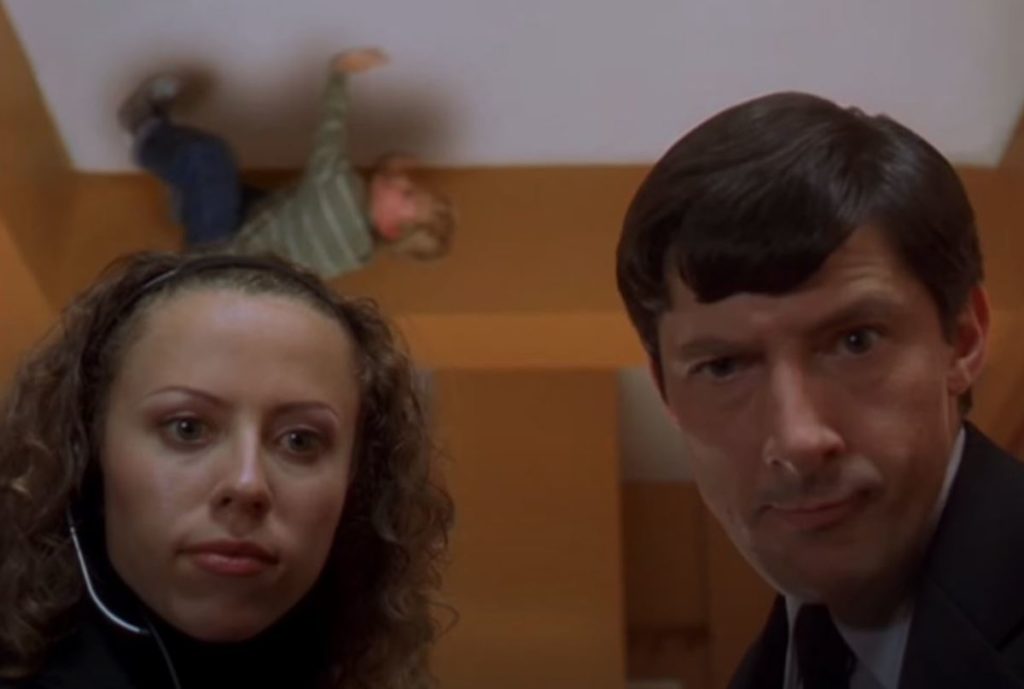 When a media mogul wants to kidnap children everywhere, the Baby Genius toddlers use their special powers to stop him. The movie barely earned half its budget in the box office and was panned by critics, and earned a  Razzie nomination for Worst Film. 
Critics, calling it "unspeakably ghastly" and "excruciating," wondered why the sequel was even conceived since its predecessor was also a flop. Audiences also criticized the movie, asking if they could rate it with negative stars.
One Missed Call (2008)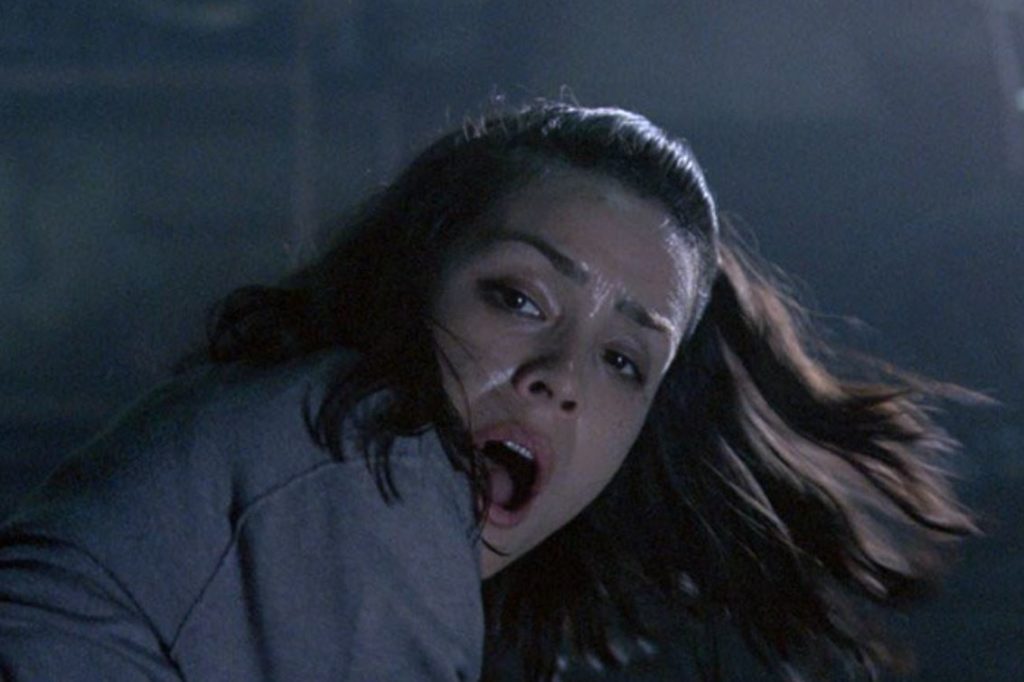 After a college student is mysteriously dragged into a pond and drowned, other students begin getting strange voicemails from the future. The voicemail timestamps coincide with their death times. Afterward, a hard red candy pops out of their mouths.
The supernatural horror is a remake of a Japanese film of the same name. It had some box office success, but critics hated it. They complained about significant changes from the original, as well as the dumbing down of the horror.
The Last Days Of American Crime (2020)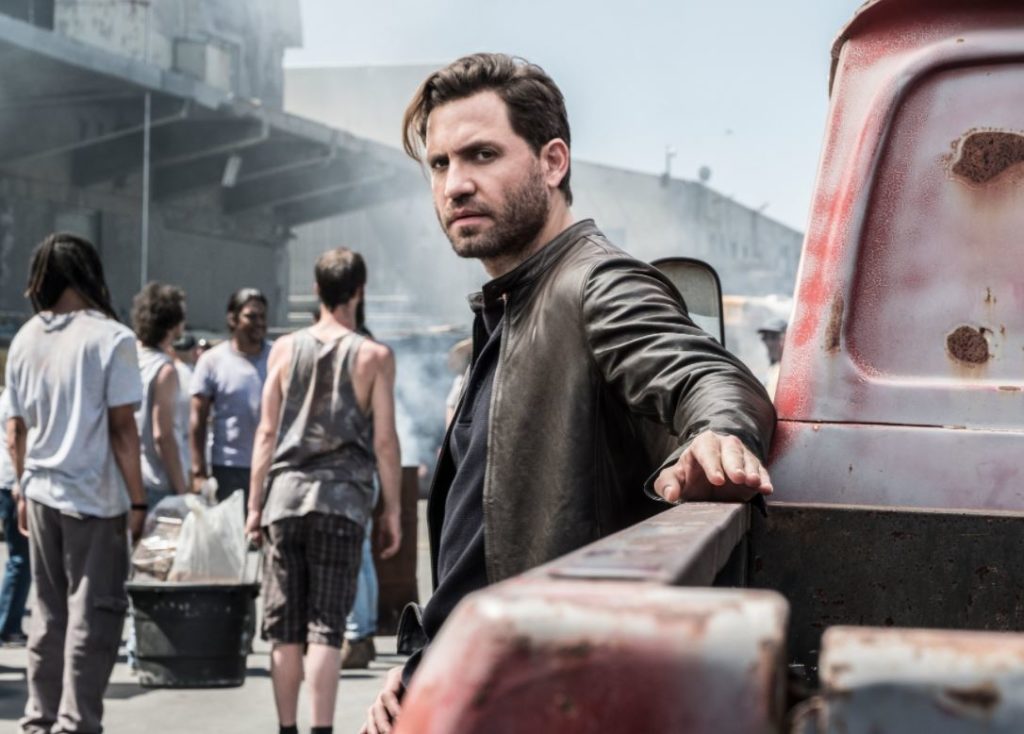 The government announces it will send out a synaptic blocker signal in a week to stop all criminal activity in America. Knowing this, a former bank robber struggles to pull off a heist of a billion dollars before fleeing to Canada.
Critics and audiences agree that the movie was a pretty dull mess that's not even good enough to be considered a lazy shoot-'em-up. A super-reviewer said not even their recent quarantine was enough to make the movie watchable. 
Portals (2019)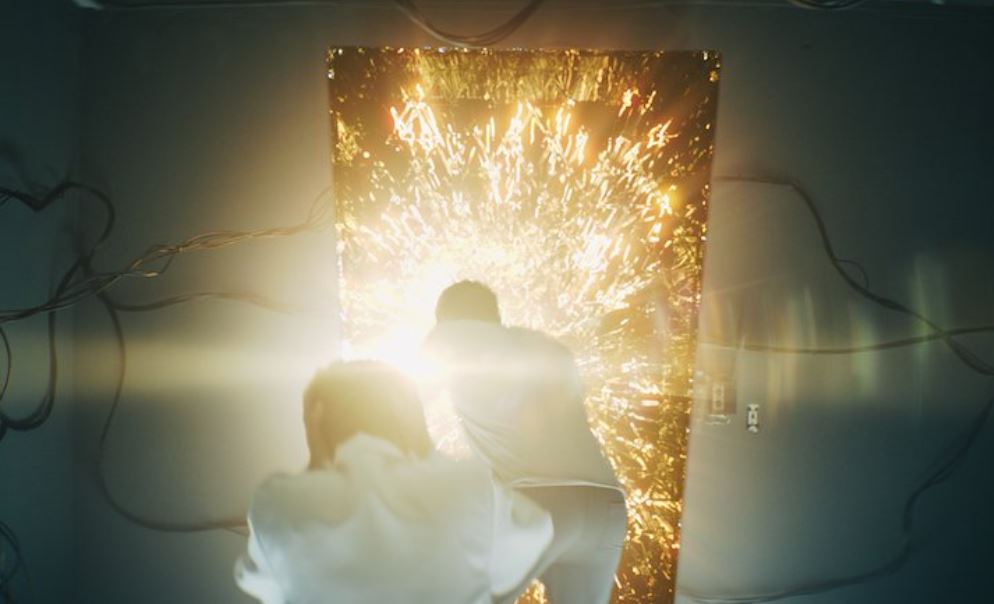 Cosmic door-like portals appear all over Earth following a series of worldwide blackouts. What terror lies on the other side for those drawn into these shadowy abysses? Unfortunately, audiences could barely sit through the movie to find out.
Critics felt the mishmash of science fiction and horror did not work because it lacked cohesion due to poor structuring. They also pointed out that random gore was not a substitute for a strongly executed storyline.
The Murder Of Nicole Brown Simpson (2020)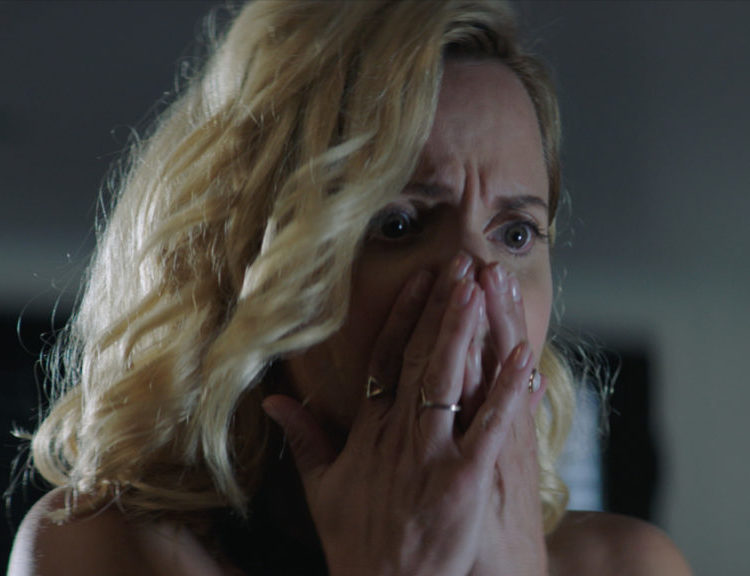 This American alternative-theory crime drama explores the murder of Nicole Brown Simpson, supposedly from her point-of-view in her final days. The reception of the movie by both critics and audiences was tremendously negative. 
Critical reactions ranged from shock to anger over the exploitation of a horrendous crime. They were offended by the "half-cooked theory" that serial killer Glen Edward Rogers, the famous Casanova Killer, was responsible for the murders, instead of the suspect, ex-husband O.J. Simpson.  
10 Minutes Gone (2019)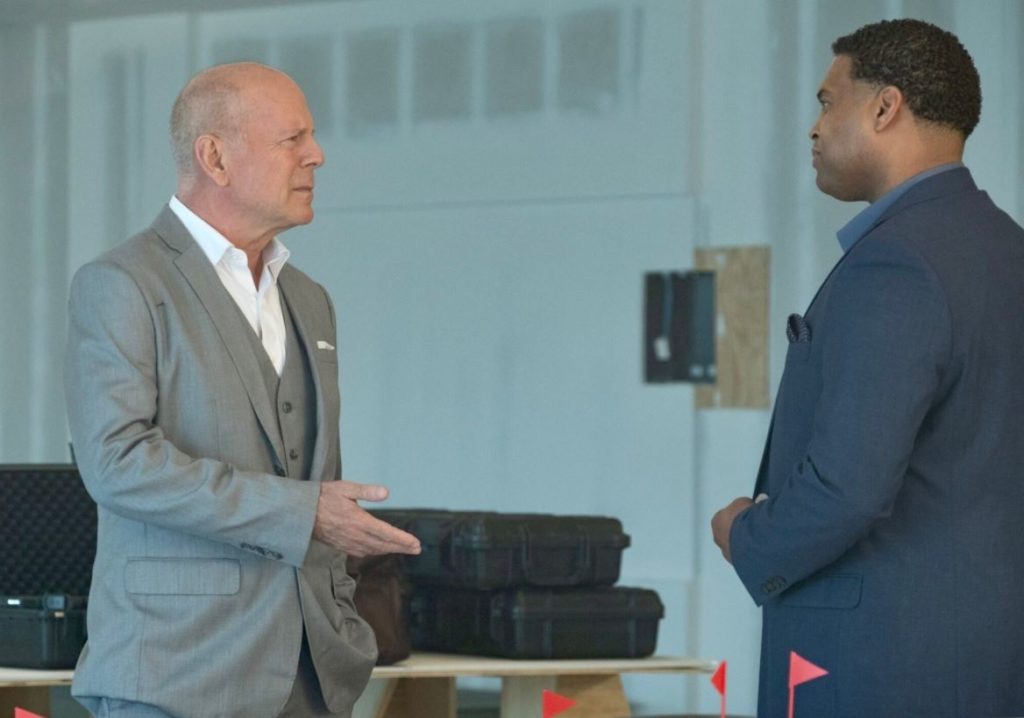 Frank Sullivan is an expert bank robber with an impeccable track record until a heist goes pear-shaped. Frank wakes up in an alley with a hole in his memory, his brother dead, and the crime lord wants his take or Frank's head.
Critic reviews trashed the movie as a 90-minute cliché-fest where even the main actors looked bored. Audience reviewers were just as disappointed in the poor action, mediocre acting, and the obvious plot twist. 
Imprisoned (2018)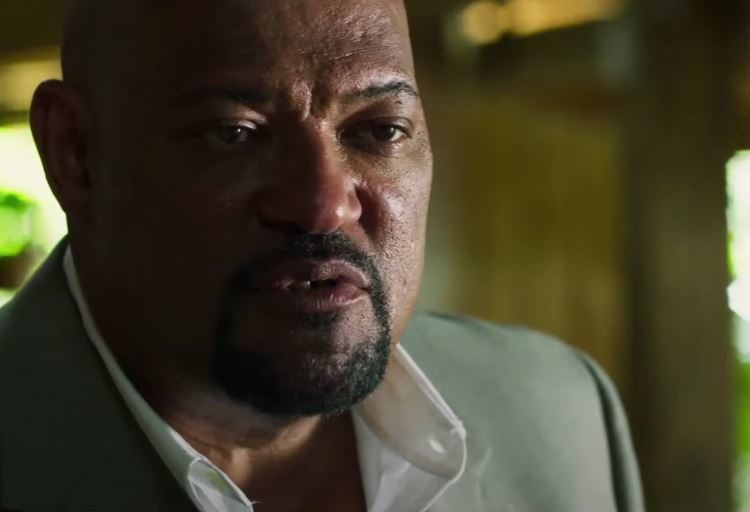 Ex-convict Dylan has tried to reform his life with the love of his life, Maria. They have good jobs and are now enjoying life. However, the new prison warden is intent on framing Dylan, revenge for causing the death of his wife twenty-five years ago.  
Critics applauded good intentions to shed light on the Puerto Rican people and their justice system. However, the consensus was that the story felt generically flat. One critic dismissed the caring about capital punishment as a plot device. 
Saving Zoë (2019)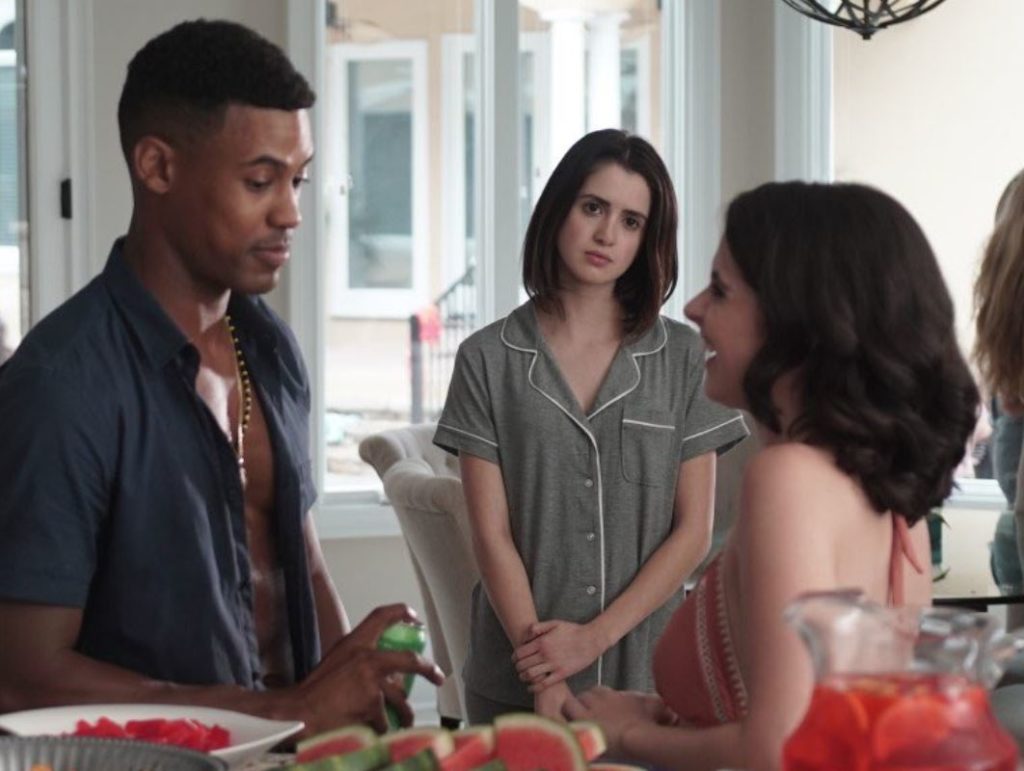 Based on a book by Alyson Noel, Saving Zoe, is about a high school student named Echo investigated her sister Zoë's murder after finding her diary contains clues the police overlooked. Her investigation leads her to video files of violent acts of assault, including one that involved her sister.
While most films are not as good as the book on which they are based, critics felt this was at the low end of the scale, lacking the novel's appeal or depth. They also said the movie dealt too lightly with the serious theme.
Stolen (2010)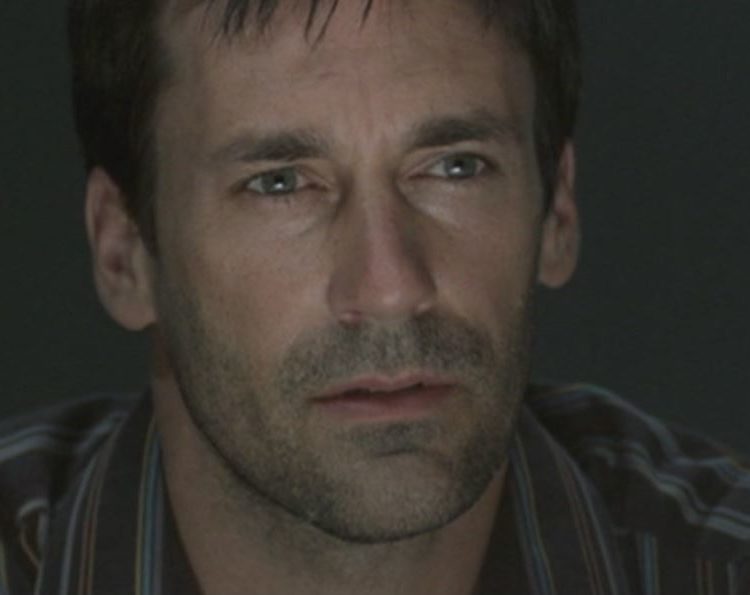 An American police detective (Jon Hamm) is trying to unravel two similar cold cases. The first is a fifty-year-old mummy of a boy that was found at a construction site. The second is the eight-year-long disappearance of his son.
As the detective finds similarities in the two cases, he becomes more obsessed with learning the truth. Critics felt Hamm's talents were underused, and the movie played like an overly long television police-procedural episode.
Constellation (2007)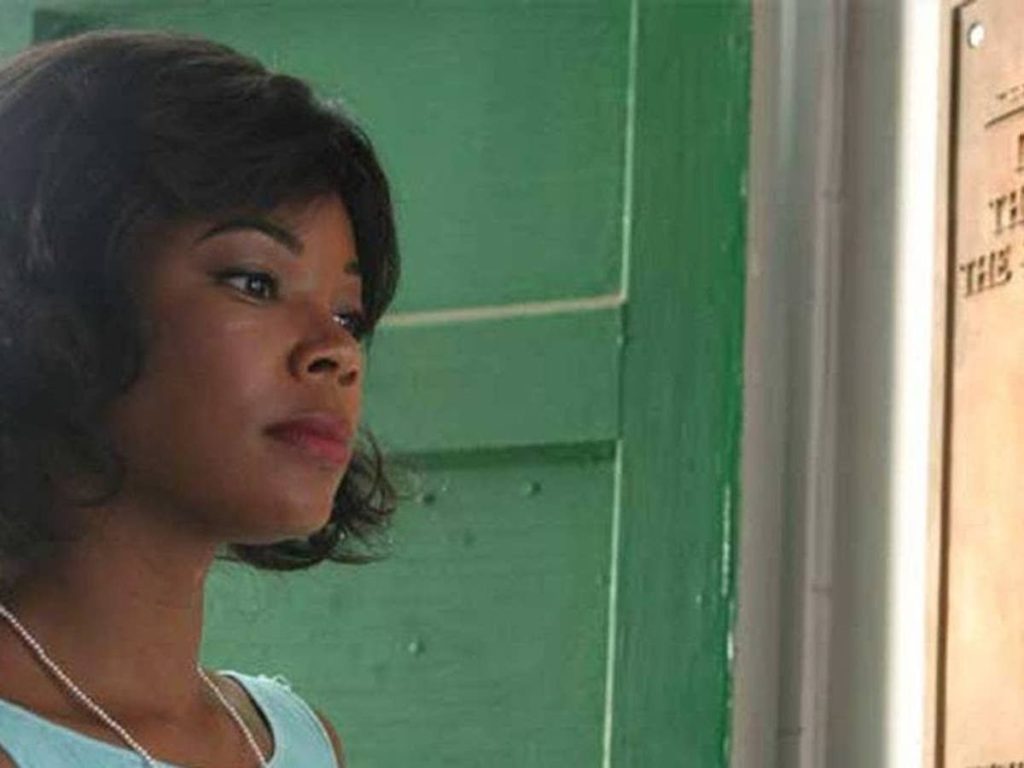 Helms Boxer is the family patriarch, a painter, and a black man escaping his youthful demons in exile in Paris. When his sister dies, he travels back to Huntsville, reuniting with family members who have their own painful memories.
Critics lament that the movie could have been a multigenerational epic. Instead, they say, it suffered from too many characters, close-ups, and scenes that end anticlimactically. Critics also say it would be better as a TV-movie. 
Transylmania (2009)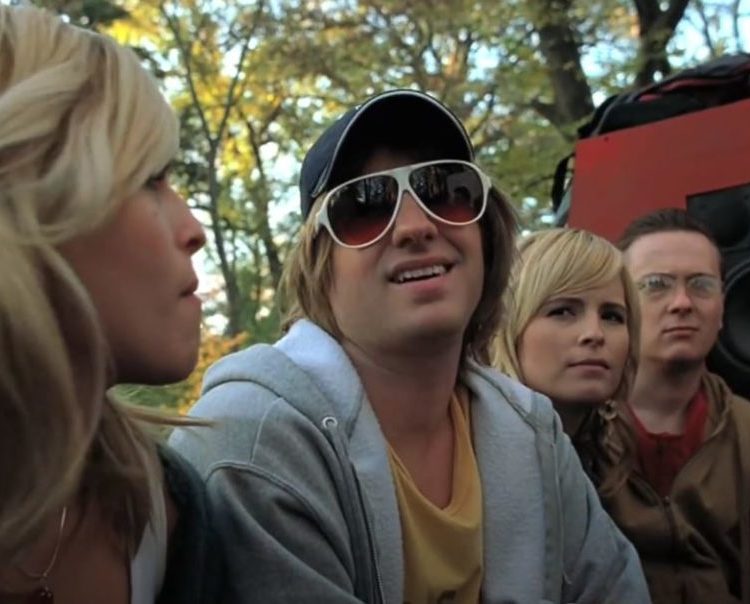 Rusty wants to meet his internet girlfriend, so he and his friends go to Romania to party. Instead, they find a magic music box that possesses one of them with a vampire's dead girlfriend, and they have to banish their doppelgängers. It centers around college students taking six months to study abroad.
This American horror spoof was a box office flop, and critics said it had dull and offensive politically incorrect humor, together with an uninspiring cast.
Merci Docteur Rey (2002)
Thomas, a phone sex addict, is drawn into voyeurism but ends up witnessing a murder. He seeks help from a psychiatrist Docteur Rey, only to be duped when an imposter actress replaces the dead doctor.
The movie's farcical nature did not play well with critics who criticized the narrative as incoherent and disliked its pseudo-sophistication. One critic pointed out that it was a puree of "bad gags, multiple storylines, and kooky characters."  
The Nutcracker In 3D (2010)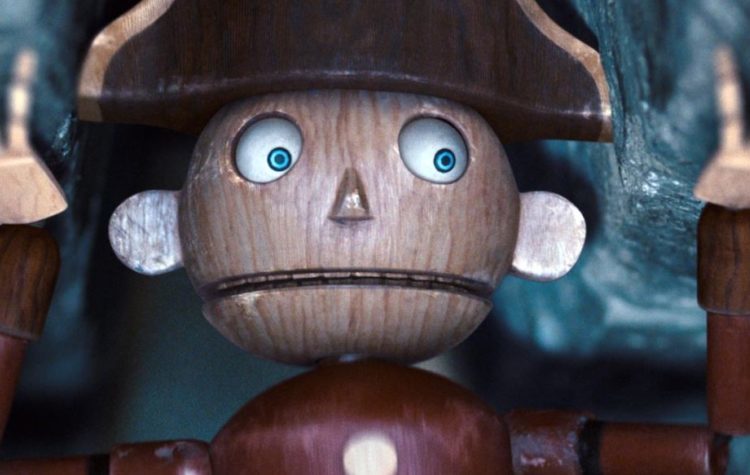 After being given a nutcracker by her uncle, Mary has a very involved dream about a nutcracker named N.C., a cursed prince. Mary saves the day before she wakes up to find that maybe it wasn't just a dream after all.
Nominated for a Razzie for Worst Eye Gouging Misuse of 3D, it was universally disliked by critics and audiences, bombing in the box office for a $73.8 million loss. It was critically torn apart for the lack of any ballet, beauty, or redeeming qualities.
Stratton (2017)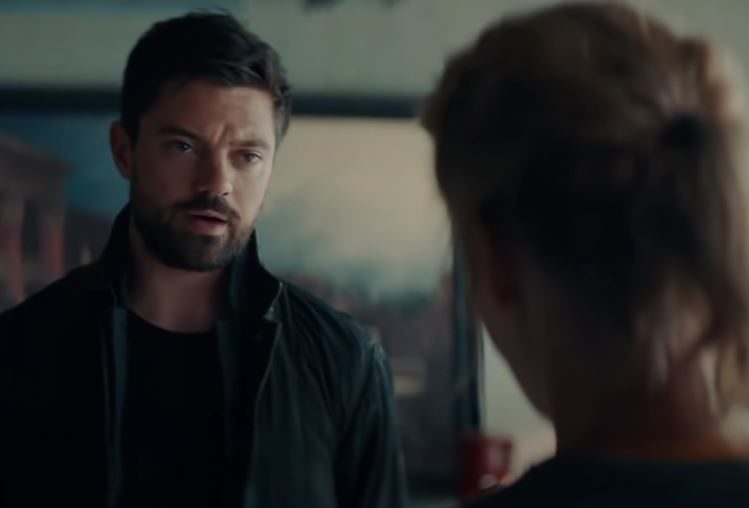 After a CIA agent is killed, MI6 agent John Stratton steps in to regain control over some stolen chemical weapons. The movie travels from Iran to Rome to London, and it includes a speedboat chase and double-decker bus bomb.
Critics still found the movie stale, uninspired, and an almost laughable poor imitation of James Bond or Jason Bourne. They were further disappointed in the director, who previously had success with the '90s action film Con Air.
National Lampoon's Gold Diggers (2004)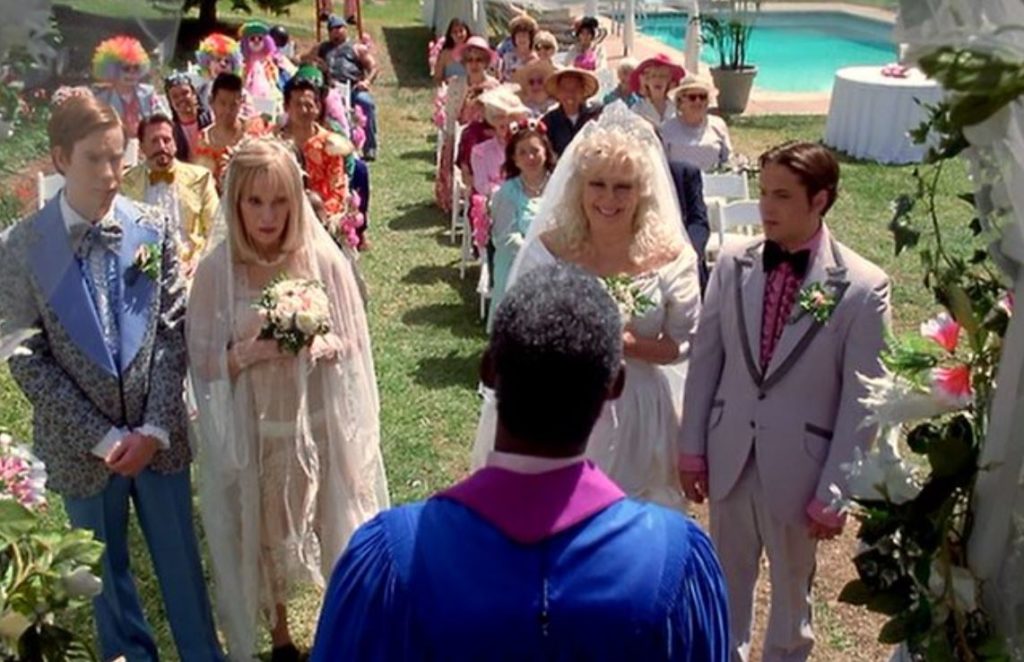 Hapless thieves Calvin and Will try to rob two old ladies, who drop the charges and marry them instead. The would-be thieves intend to collect a death inheritance, but the women don't plan on waiting, intending to murder them for the insurance.
Audiences and critics expect campy humor when they see the National Lampoon label. The original National Lampoon's Vacation still maintains a 'Fresh' rating of over 90% despite its 1983 release. But Gold Diggers was an utter flop.
Armed Response (2017)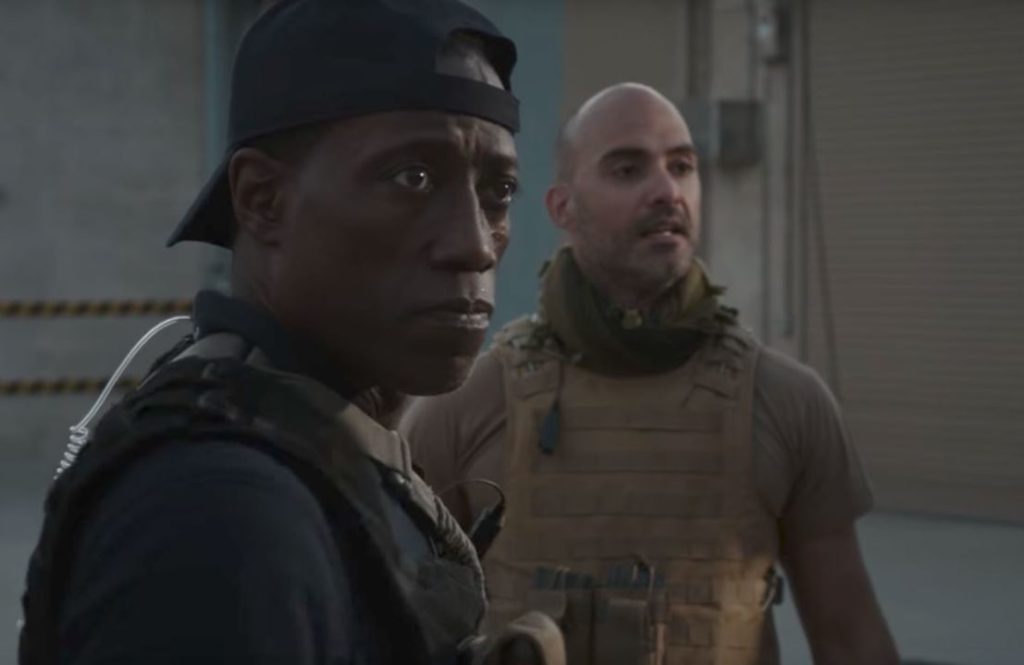 In a secluded military prison complex, the artificial intelligence peacekeeper has shut down. After a response team is killed, a second team breaches the compound to determine what's happened, but unseen assailants also attack them.
What secrets are the two teams hiding, and why is the AI killing them off? Critics found the answers weren't worth the 93 minutes spent slogging through a rough storyline to figure out. Audiences were equally unimpressed. 
Gun Shy (2017)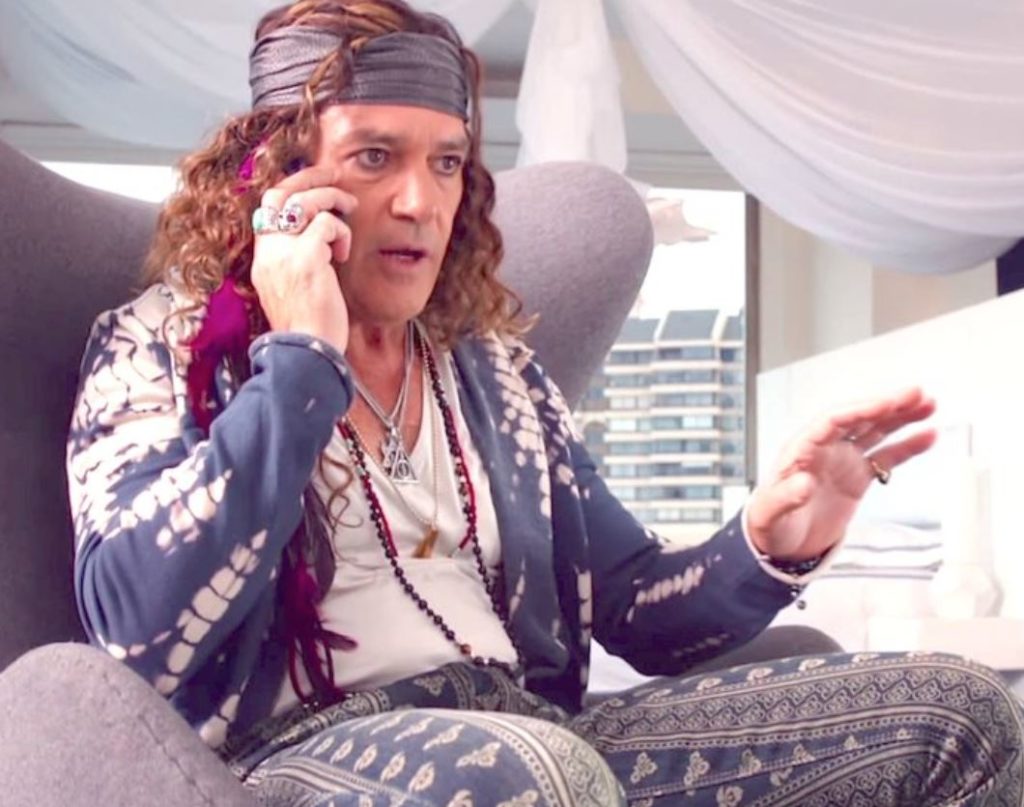 In this British comedy, Antonio Banderas plays Turk Enry, a bassist whose band just broke up. He's taking his supermodel wife on holiday in Chile. While they are pampering themselves, a group of pirates kidnaps her for ransom.
The ill-equipped musician then sets off on a comic rescue mission. Except critics did not find the movie funny, lamenting that the plot was convoluted and witless. It played poorly with audiences as well, for many of the same reasons.
Breaking & Exiting (2018)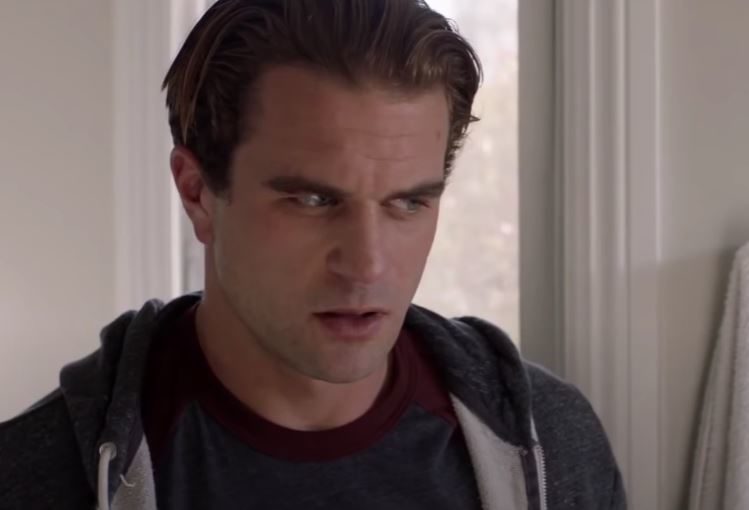 In this dark-comedy romance drama, a thief who wants to find a real job breaks into a house where a woman is trying to kill herself. He decides to get involved in preventing her suicide, and they wind up building a relationship.
Critics overwhelmingly disliked the movie for its lack of character development, plot, or even chemistry between the protagonists, Harry and Daisy. Audiences were more generous, seeing it as watchable first-effort indie.
Father Of The Year (2018)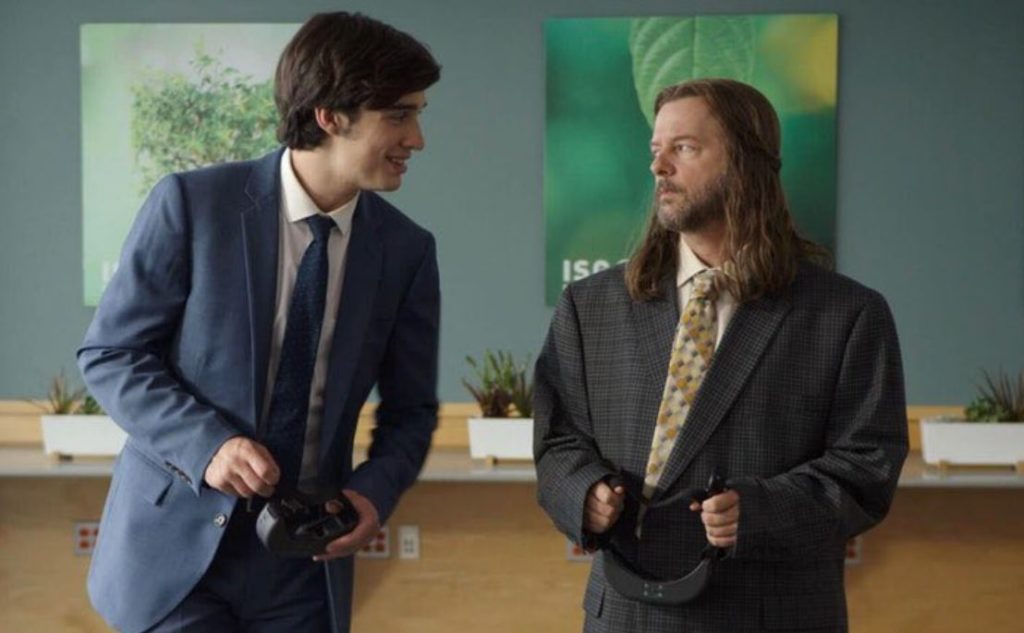 This coming-of-age comedy is kicked off by two recent college graduates having a drunken argument over whose father beat the other one up. One father overhears them, and the fathers take it far too seriously.
Critics found the movie pretty mediocre, and a slapstick bomb that is easily forgettable. Audience reviews were more of a love it or hate it variety, with some positive reviews saying it a lazy watch good for laughs.
Solis (2018)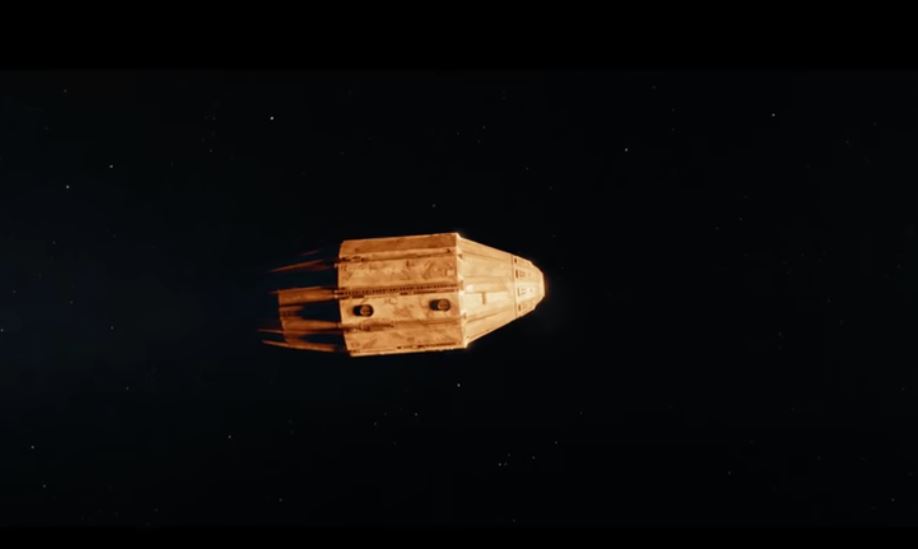 Troy Holloway (Steven Ogg) is the only surviving team member after a space mining accident. In weak radio contact with rescue, Holloway desperately tries to repair his EEV's damage as he hurls toward the sun.
Critical reviewers disliked the uneven pacing, saying the script failed to keep the audience engaged. Hard-to-understand dialogue was also criticized. Audience reviewers were disappointed with the ambiguous ending. 
Air Strike (2018)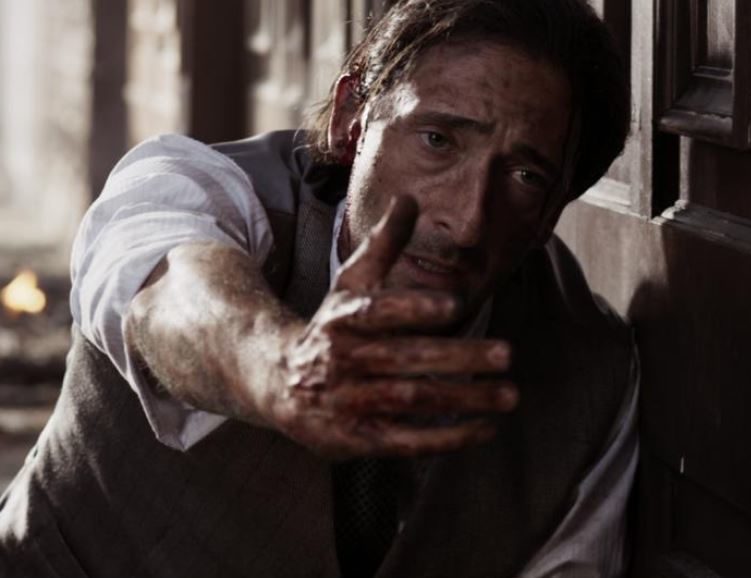 This Chinese war drama starring Bruce Willis focuses on the Chongquiq bombing by Japanese forces during World War II and five Chinese patriots trying to protect a decoding machine. The US-release was 25 minutes shorter than the Chinese version of the film.
Critics called it a mismatch of movie tropes caused by a director that moved too far away from the original screenplay. Some liked the fighting action scenes but felt they were not enough to retain audience attention.
Speed Kills (2018)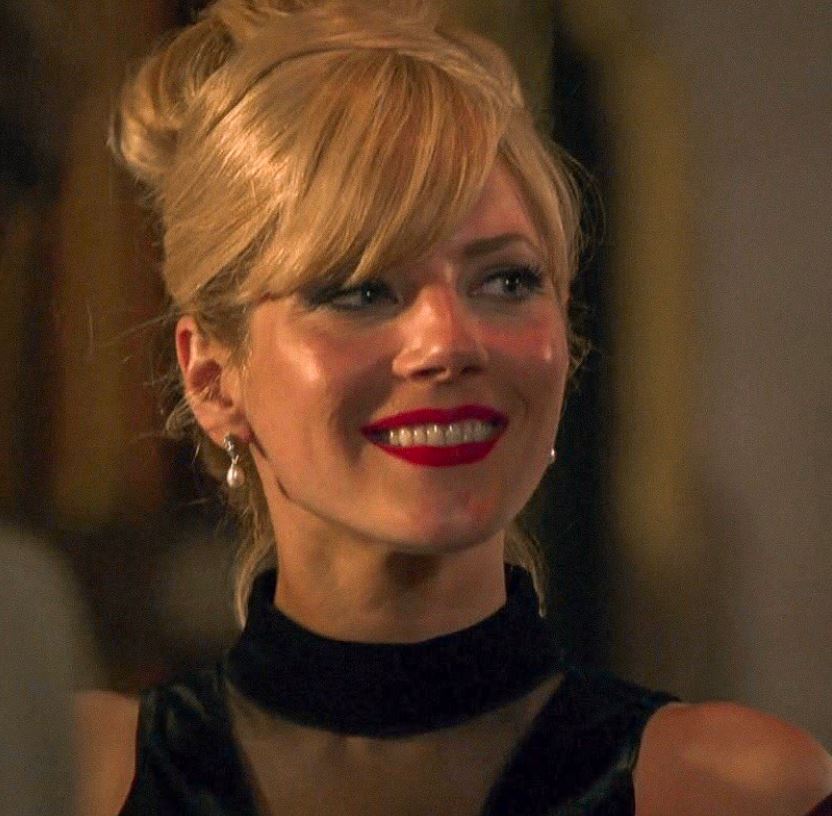 This crime drama fictionalizes the life of Donald Aronow, an American speedboat designer and builder, who was murdered in 1987 over a business dispute.  John Travolta plays the lead character.
Critical and audience reviewers balked at Travolta's performance, calling it wooden. They lament that the story could have been interesting, but the biopic's execution was sorely underwhelming.
Deadfall (1993)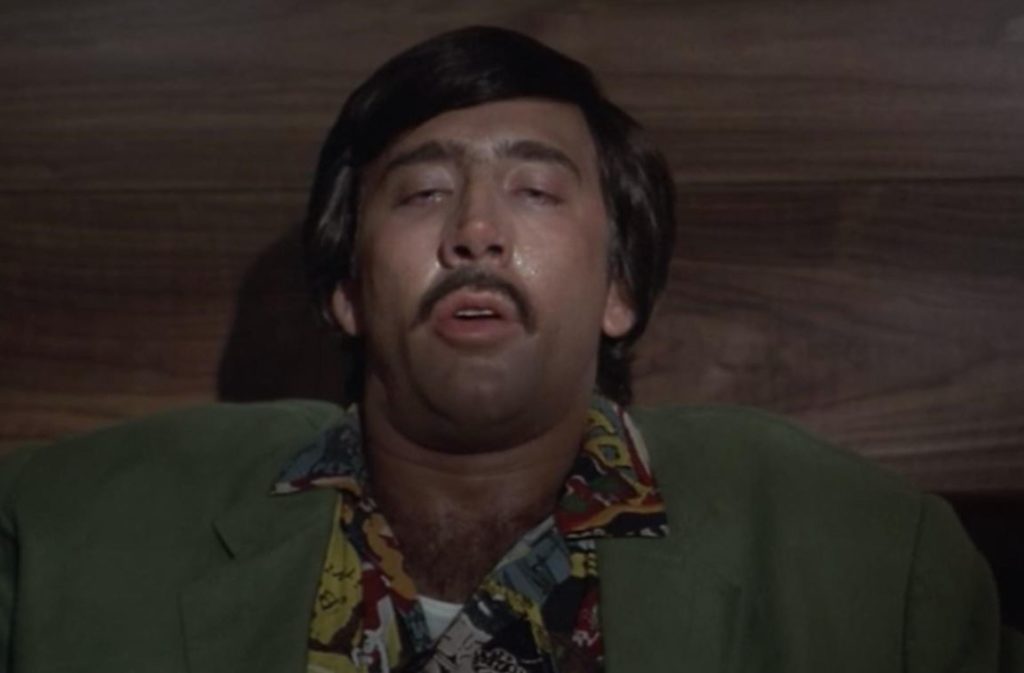 Accidentally killing his father during a con, Joe Dolan honors his father's last wishes, seeking out his Uncle Lou (also a con artist). Things go sideways when Dolan falls in love with Diane, and they decide to double-cross Uncle Lou.
Critics nicknamed the movie "Dreadfall" and complained it was shallow and cliche'.  Audience reviewers criticized poor scriptwriting, pointing out that even well-known actors can't save cheesy lines. 
Invasion Planet Earth (2019)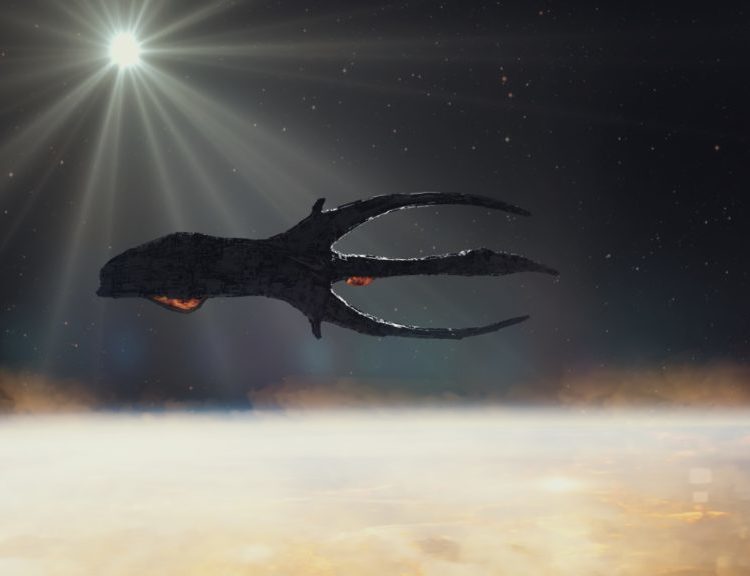 Thomas Dunn (Simon Haycock) is a broken man following the death of his daughter. But his lost faith and shattered life face a ray of hope when he discovers he and his wife are pregnant again. 
Aliens then attack. Of course, his unborn child is the key to saving the world. Critics found the low-budget movie clunky and stiffly acted. Audience reviewers complained that too many things were left open-ended and unexplained.
The Coldest Game (2019)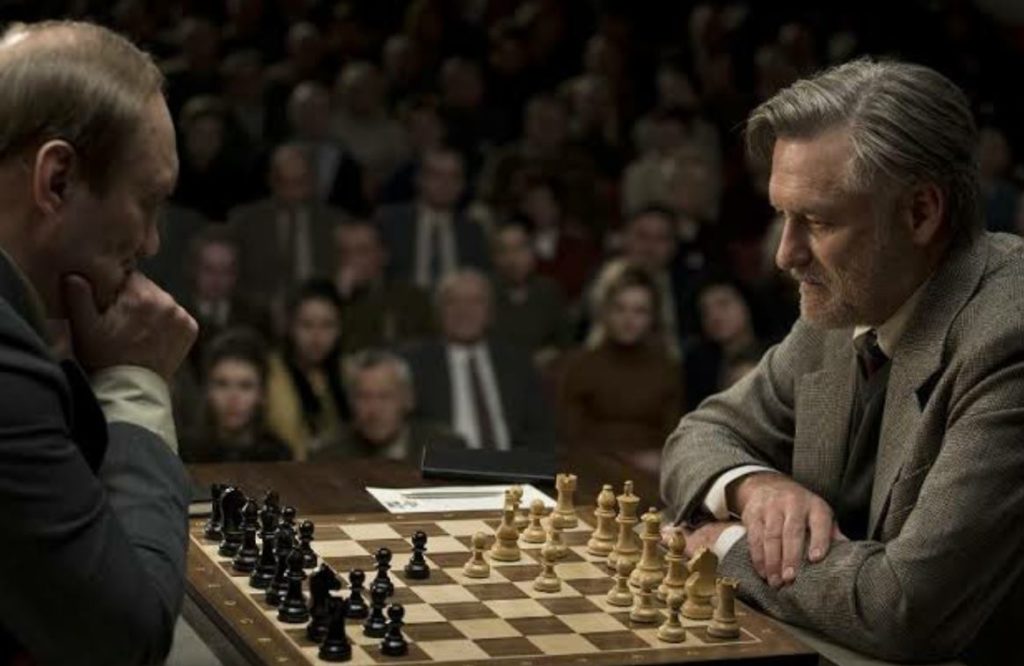 Joshua Mansky (Bill Pullman) was a chess champion and genius mathematician, but now he's a washed-up alcoholic, self-medicating to quiet his mind. At the height of the Cold War, Mansky is drugged and abducted by the CIA.
When Mansky awakens in Warsaw, he replaces the dead American in the Soviet chess match, spying to prevent nuclear war. Critics commend Pullman for his performance, but he was still unable to overcome the convoluted plot. 
Kronk's New Groove (The Emperor's New Groove 2) (2005)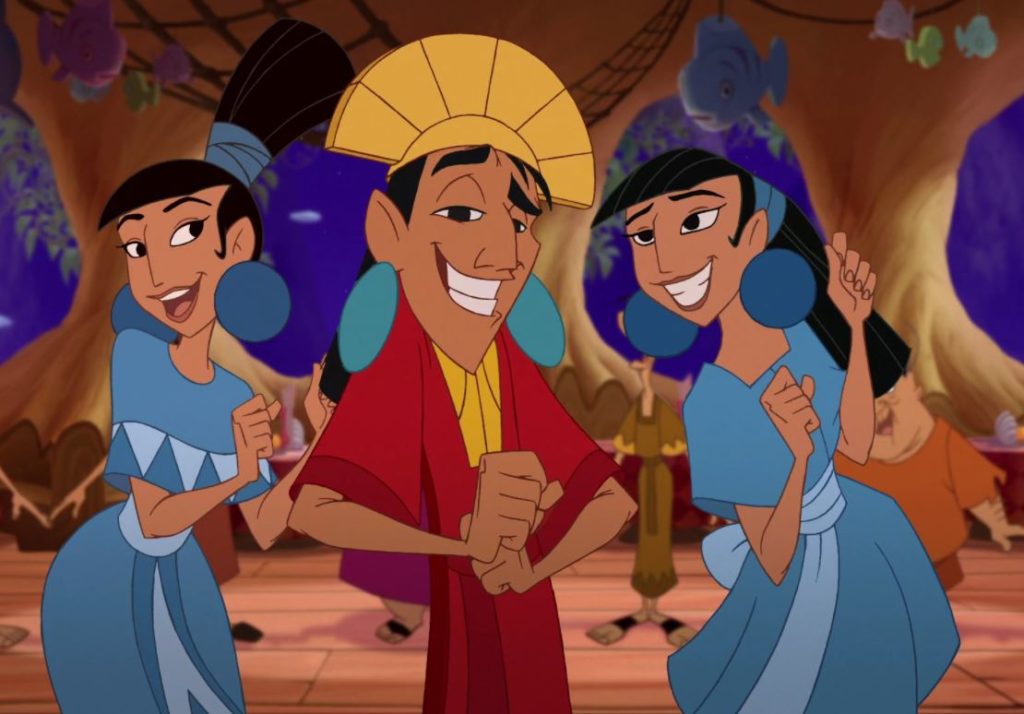 Kronk Pepikrankenitz (Patrick Warburton), antagonist Yzma's (Eartha Kitt) henchman from the first movie, has his backstory revealed by Emperor Kuzco (David Spade). It covers Kronk's lost love, Miss Birdwell (Tracey Ullman).
Unfortunately, critics were not impressed with the sequel, finding the storyline weak and generic. Audience reviews agree, complaining that its predecessor's jokes were reused, rating it slightly higher at 44%.
Life On The Line (2015)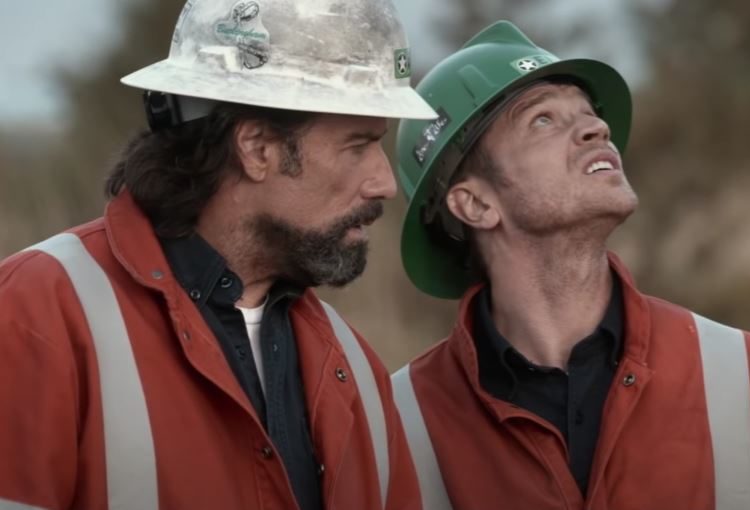 During a deadly storm in Texas, the dangerous task of keeping the electrical grid running falls to lineman Beau (John Travolta) and his crew. The movie is mostly done as a retrospective tale relayed as an interview.
The movie was released direct-to-video, but was almost universally disliked by critics. They found it listless, flat, and cliched, with one saying the country song over the credits gave greater detail about a lineman's job than the entire movie did.
The Sting II (1983)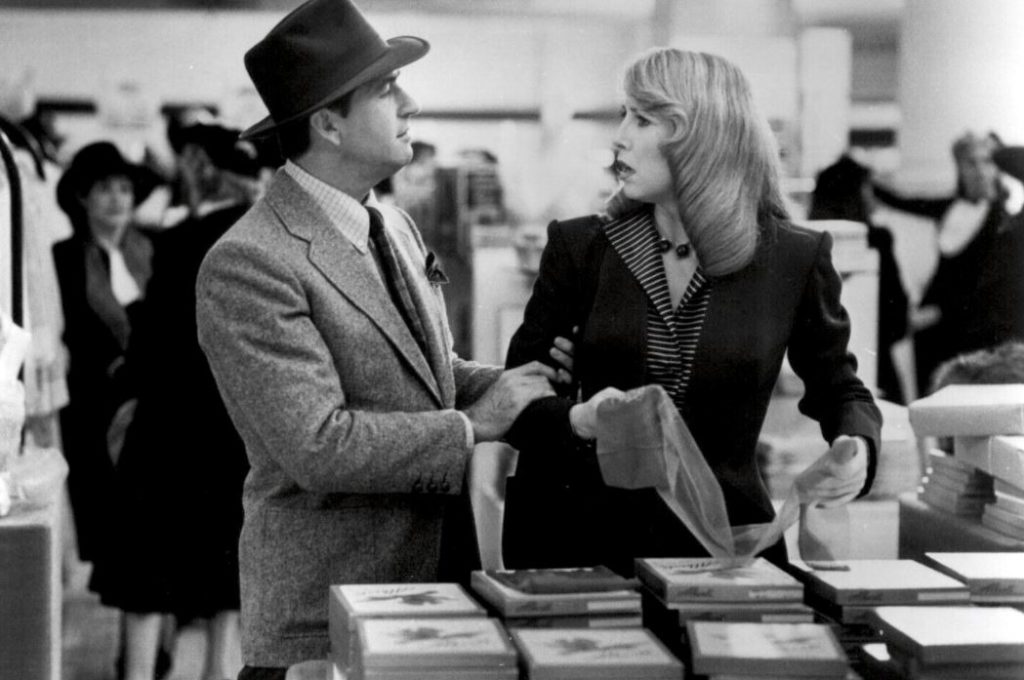 This American comedy sequel reunites Fargo Gondorff (Jackie Gleason), newly released from prison, with Jake Hooker (Mac Davis) to run a boxing con. Hooker sets the sting by pretending to be a boxer willing to throw a big fight.
However, the con team is being pursued by an old enemy from the first movie looking to exact his revenge. Critical reviews said it was a poor imitation of the classic first movie that ended up only conning the ticket buyers.
Top Dog (1995)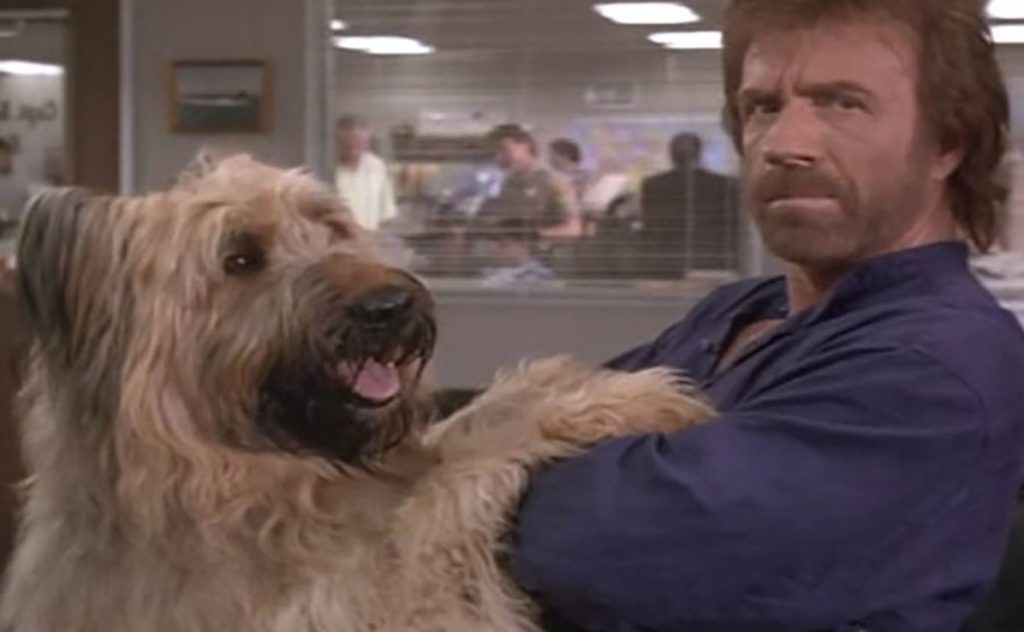 Memes joke how Chuck Norris can do anything. Unfortunately, he couldn't save this movie from poor critical reviews. The buddy-cop action-comedy stars Norris, playing maverick cop Jake Wilder, fighting terrorists.
Wilder's new partner is Reno, a police dog whose handler was recently killed in action. Critics complained about the overused dog-buddy trope and the poorly-timed debut just after the Oklahoma City bombing.
The Truth About Love (2005)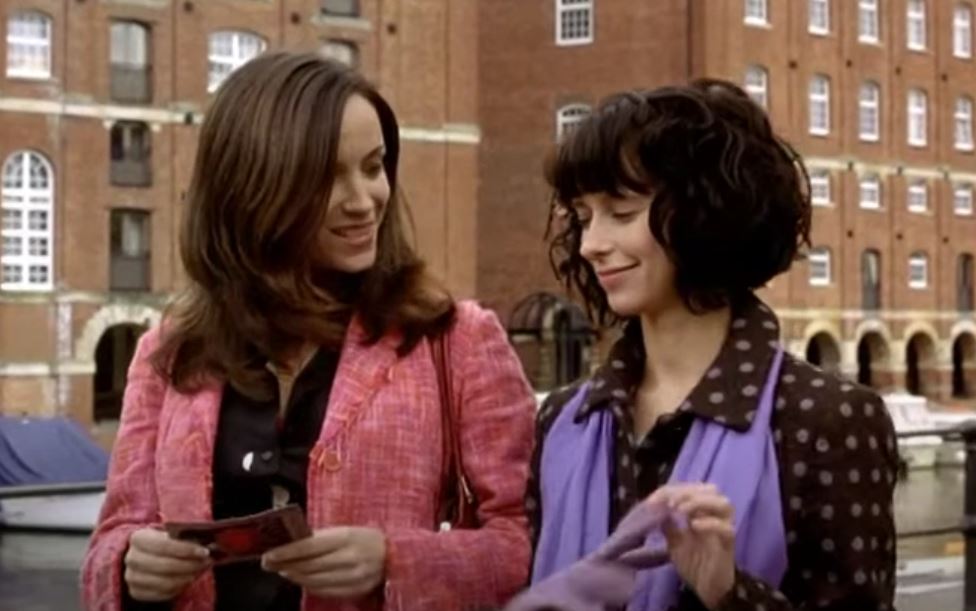 This British comedy surrounds the antics that ensue when a wife pranks her husband by sending him an anonymous Valentine's Day card. When he hides the card, she worries she's not as happily married as she thought.
The wife decides to test the husband's fidelity by disguising herself as another woman to see if he will cheat on her with her.  Critics called it a cliche that lacked humor, which is a comedy's death keel.
Kill Ratio (2016)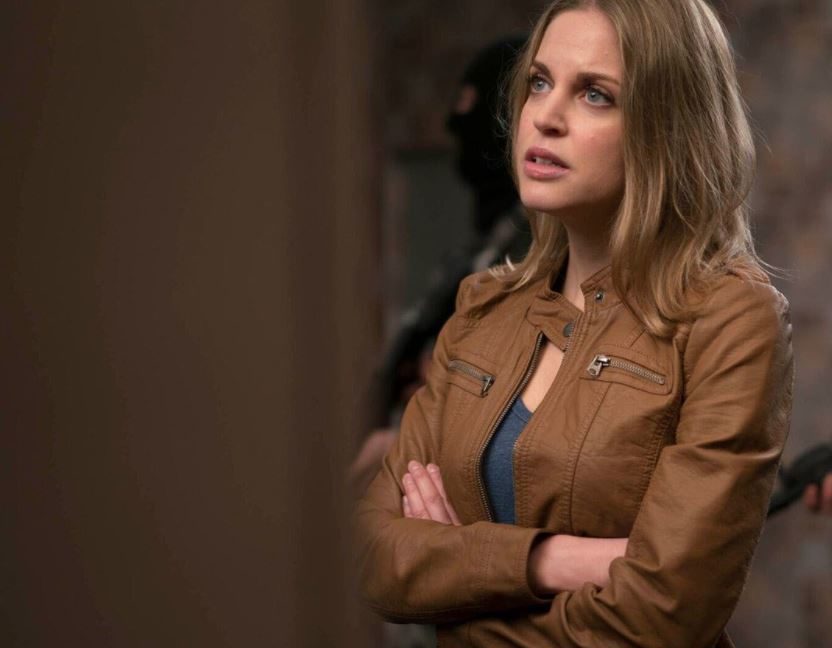 In this American political thriller, CIA agent James Henderson (Tom Hopper) is trapped in a hotel with a single pistol. He's trying to fend off a military coup against the democratically elected President Petrenko (Lacy Moore). 
Audience reviews found Henderson charismatic. Critics, however, found the B-movie inept and limited. They also complained the dialogue was boring and that the movie may have been better had it used a bigger budget.
Father Of Invention (2010)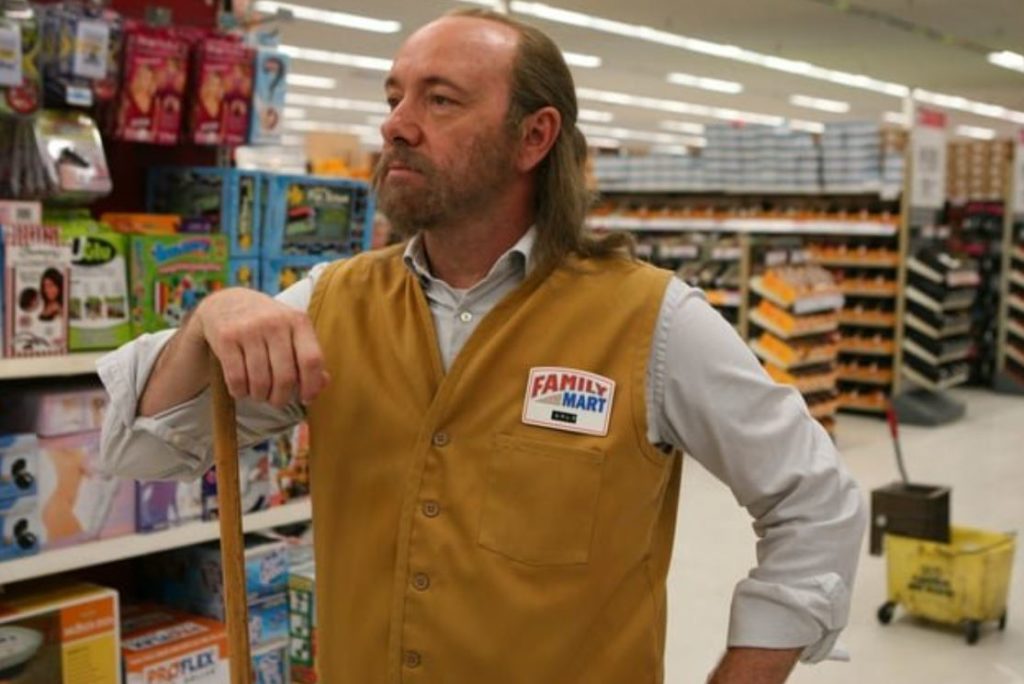 Robert Axle (Kevin Spacey) was a millionaire king of infomercials. That was until one of his inventions maimed thousands of customers sending him to prison for eight years. Now Axel wants to rebuild his empire.
But first, he's trying to adapt to new technology and how to live with his estranged daughter and her roommates. Critics said the movie felt like a first draft, predictable and lacking any imagination.
The Poison Rose (2019)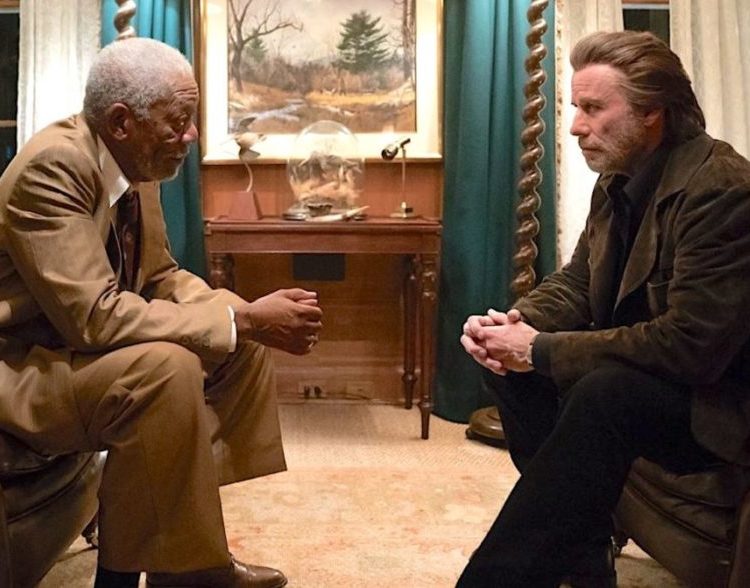 John Travolta (Carson Phillips), Morgan Freeman (Doc), and Brendan Fraser (Dr. Mitchell) star in this American thriller set in Texas. Phillips, investigating a mental facility's missing patient, finds that this patient wasn't the first to mysteriously disappear.
A secondary plot centers around Phillips and his ex-wife dealing with their son-in-law abusing their daughter. Critics found the movie to be a cliche murder mystery that wants to be a classic noir but fails terribly. 
The Anomaly (2014)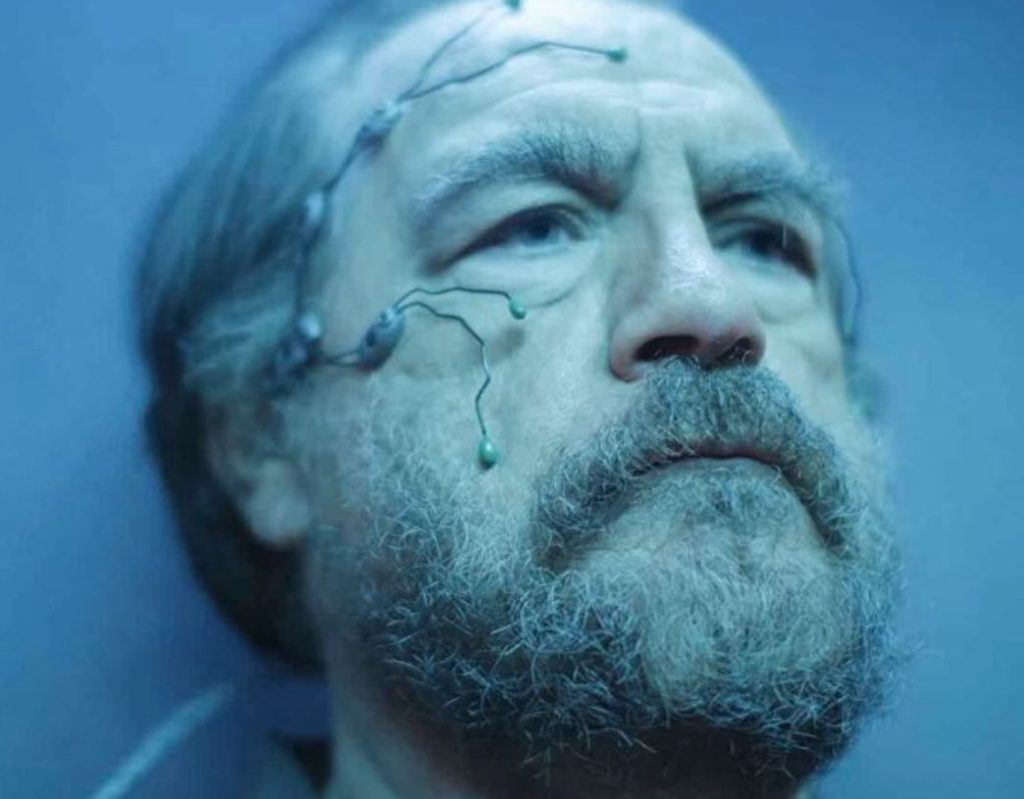 This British futuristic science fiction thriller revolves around Ryan Reeve (Noel Clarke), a soldier who has ten minutes to figure out why he keeps waking up in different scenarios before everything resets again.
Everything seems to revolve around a mind-control conspiracy called "Anomaly" that Reeve thinks is run by Harkin Langham (Ian Somerhalder), something Langham denies. Critics hated the movie, calling it a smug, underwhelming failure.
Safelight (2015)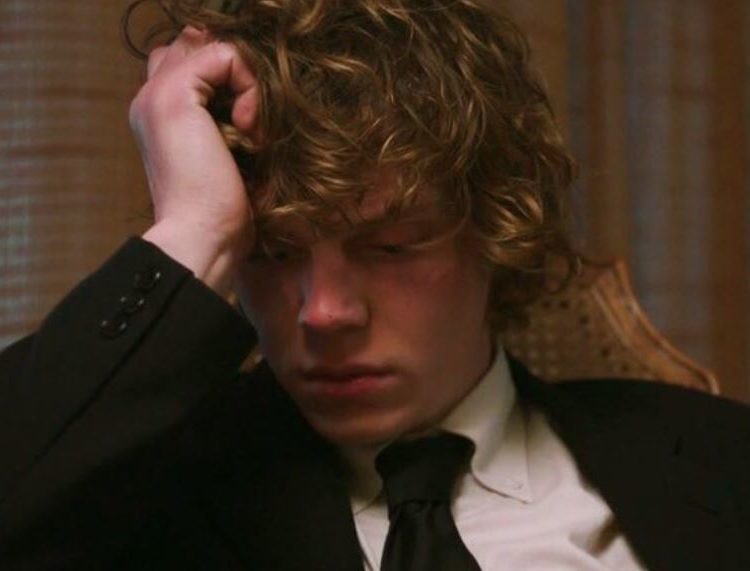 Charlie (Evan Peters) is a physically disabled high school student who helps his dying father (Jason Beghe) make ends meet by working at a truck stop. Vickie (Juno Temple) is a teen hooker beaten by her pimp (Kevin Alejandro).
Charlie and Vickie go on a driving adventure, photographing lighthouses for a school contest. Stolen money leads to a climatic altercation. Critics criticized the indie movie as bland, uneven, and sappily overdramatic.
The Legion (2020)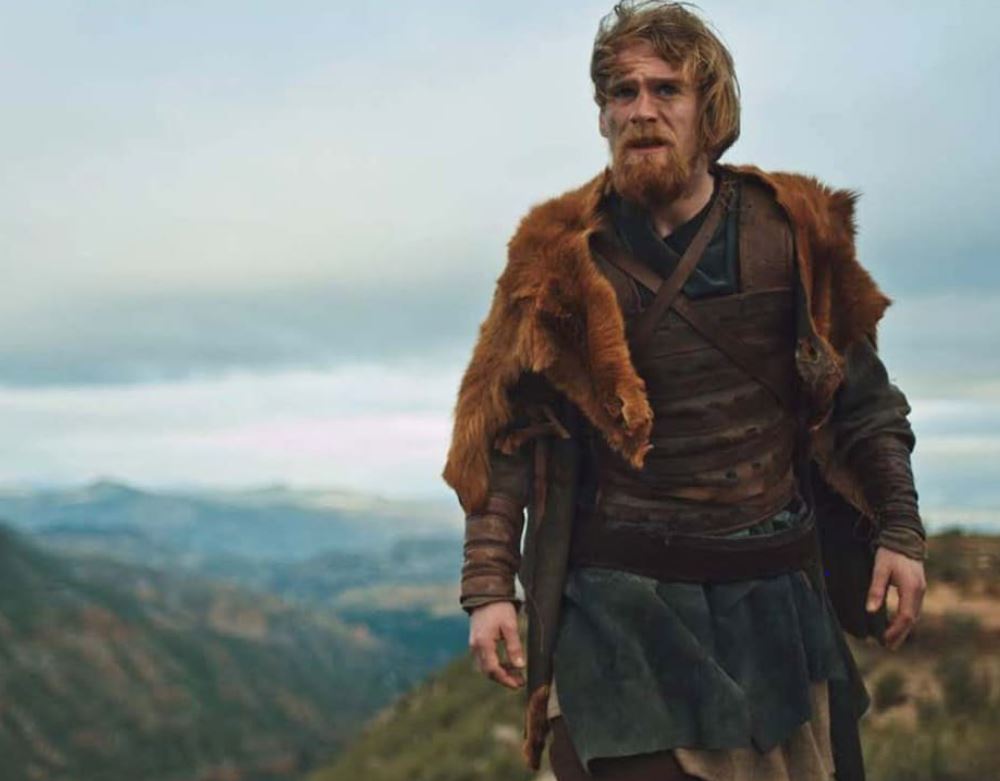 This Spanish-American film dramatizes a war between the Roman and Aracid Empires. The story centers on a half-Roman soldier, Noreno, who must cross the Armenian mountains to save two Roman legions.
Critics felt the movie suffered as much from a low budget as it did from Jose Magan's directorial debut. They complained the movie lacked action, and the dialogue was often anachronistic for the period the movie portrayed. 
Hard Kill (2020)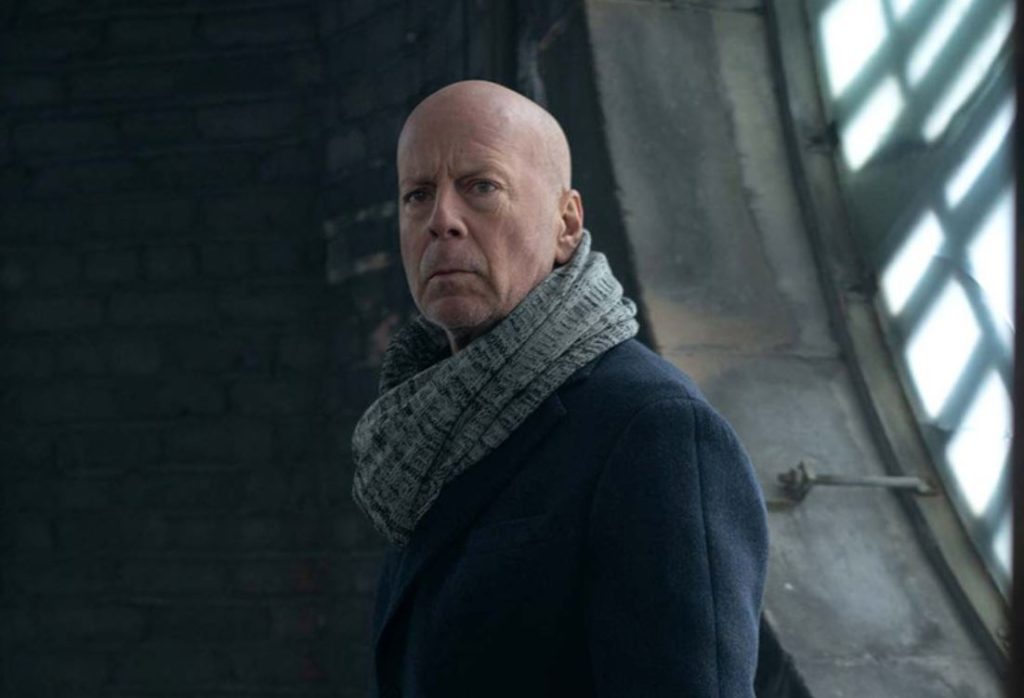 An American action thriller involves a mercenary (Jesse Metcalfe) enlisted by a father (Bruce Willis) to rescue his daughter and recover tech that The Pardoner (Sergio Rizzuto) wants to use to control the world. 
Critics panned the movie, calling it unimaginative C-level trash that lacked any creative flair and was full of cliches. Bruce Willis was nominated for a Razzie for Worst Supporting Actor. Audiences found it slightly better, giving it a 62%.
Karla (2006)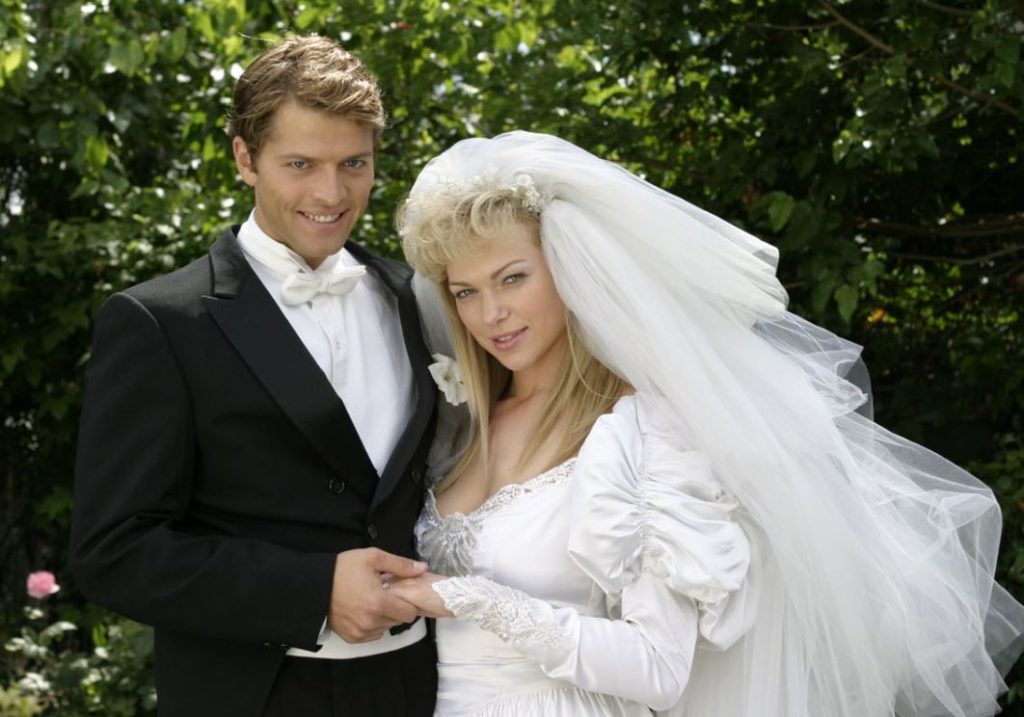 This crime drama is based on real events. Karla is being evaluated for parole by a psychologist trying to determine the level of her involvement in her husband's crimes of sexual assault and murder. Is Karla another victim or a willing accomplice?
As it turns out, critics couldn't care either way, calling it creepy and exploitive. Real-life victims' families called for a boycott, bolstered by Air Canada, a corporate sponsor of the film festival where it was to debut. 
Graveyard Shift (1990)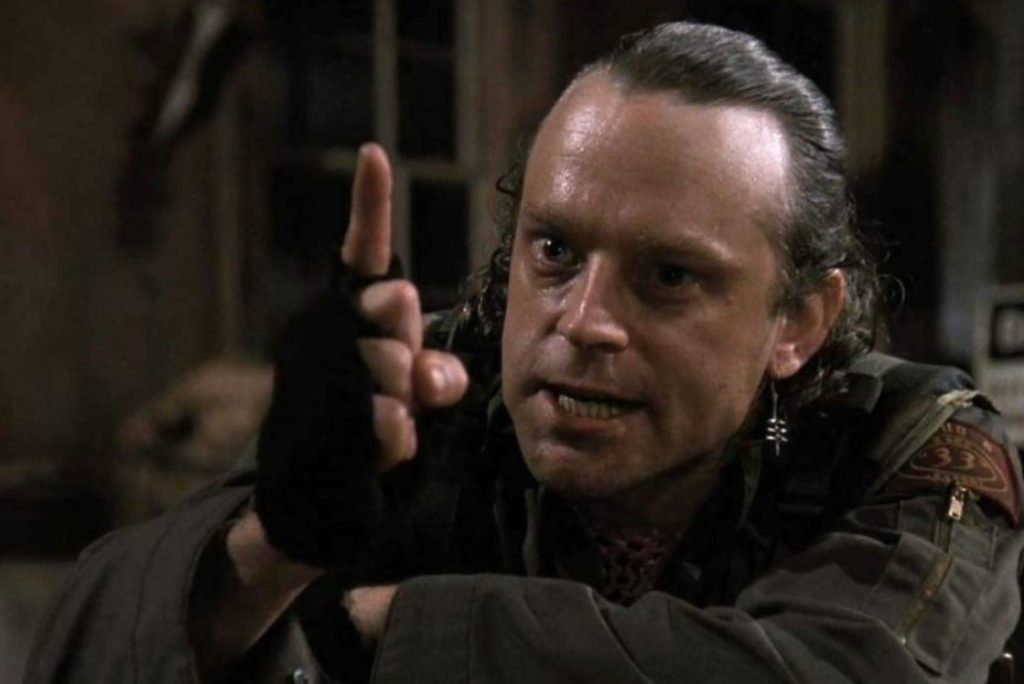 Based on a 1970 Stephen King short story, this American horror film follows a drifter who seeks graveyard shift work in a small Maine town. One of his tasks is, with others, cleaning out a textile mill's basement.
The group discovers a subterranean monstrosity intent on destroying them all. Unfortunately, critical consensus finds that the movie greatly missed the mark, being neither horrific nor great storytelling. 
An Invisible Sign (2010)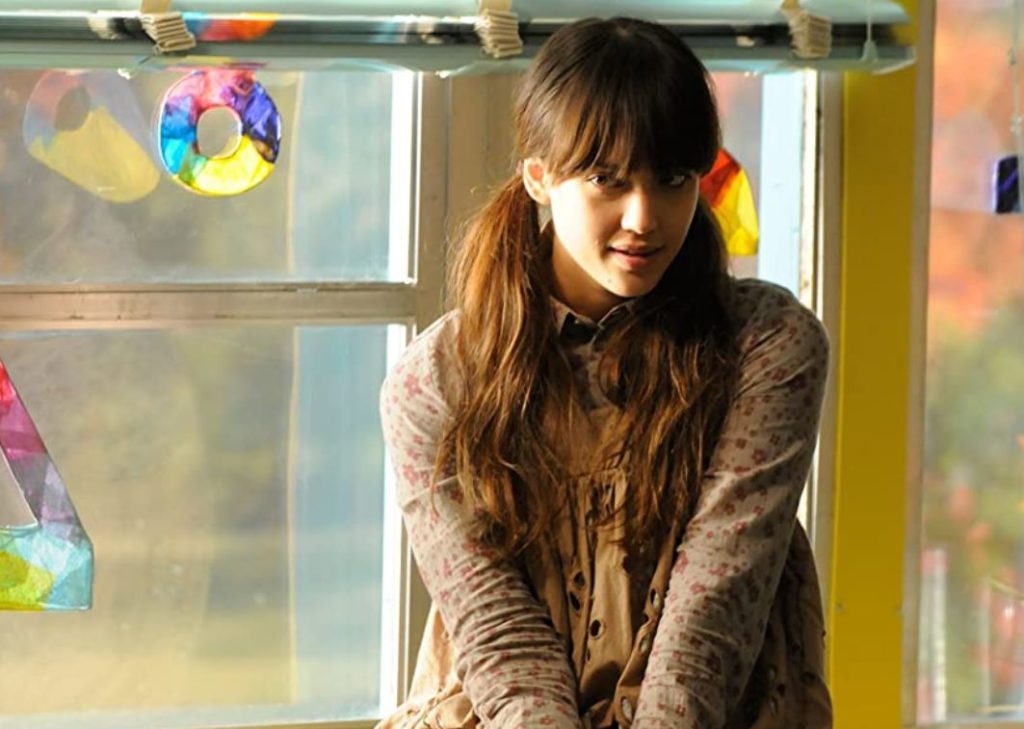 Jessica Alba stars as a woman who, faced with family hardship, withdraws into a world of mathematics that offers her comfort. As an adult, she becomes a teacher and used the same methods to console her students.
The indie drama was not received well by critics who called it boring, nonsensical, plodding, and lukewarm. Audience reviews were slightly less damning, calling it bland and overly quirky, saying the protagonists lacked chemistry. 
A Murder Of Crows (1999)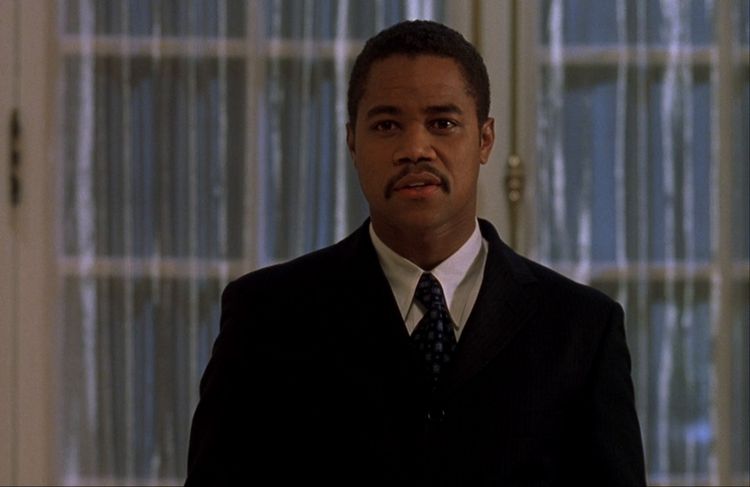 This action thriller starred Cuba Gooding Jr. (who also produced it), Tom Berenger, and Eric Stoltz. Unfortunately, these well-known actors were unable to salvage the movie deemed unoriginal and mediocre by critics. 
Attorney Lawson Russell is hired by a wealthy friend guilty of murder. Disbarred after intentionally causing a mistrial, Russell retires. Later, he is framed for murder after he falsely claims authorship of a book detailing real murders. 
Last Ounce Of Courage (2012)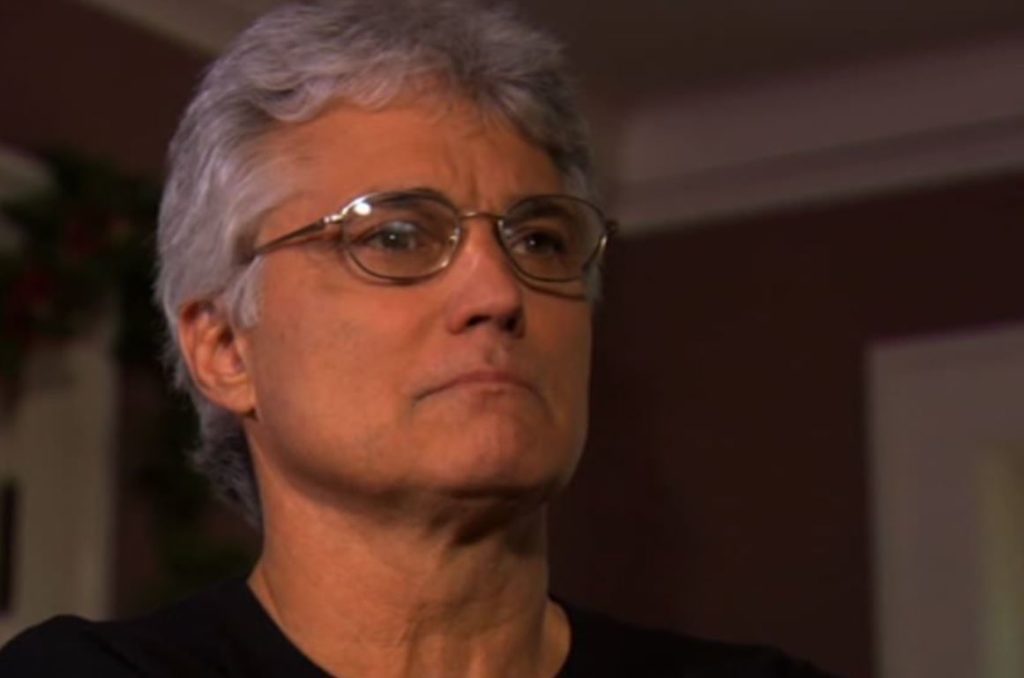 This Christian drama was directed and produced by Kevin McAfee, along with director Darrel Campbell. It draws a 69% with audience reviewers, but critics called it stereotypical and a dumbing down of arguments. 
The plot involves Mayor Bob Revere following the wartime death of his son Thomas. Revere confronts governmental freedom of religion attacks, along with an ACLU-type group. A class-action robocalling lawsuit successfully awarded over $32 million. 
Lie Exposed (2019)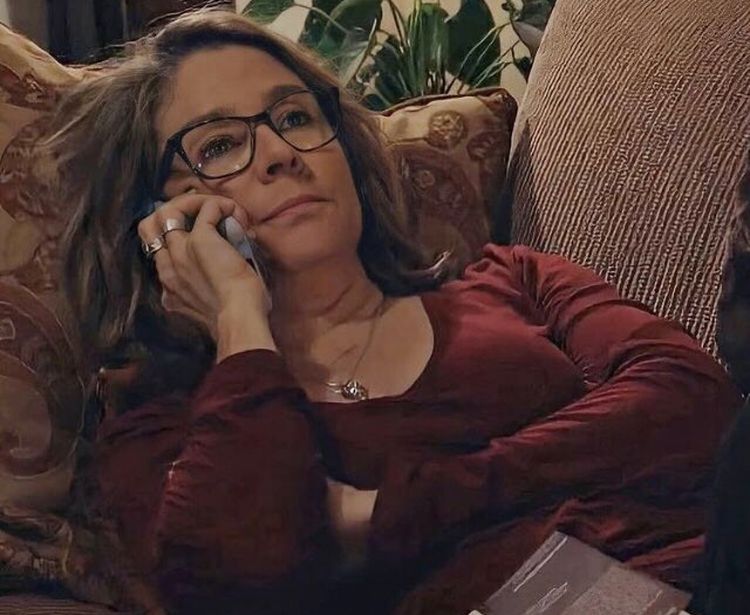 When Melanie (Leslie Hope) is diagnosed with terminal cancer, she ditches her sobriety and goes on a bender that ends in Los Angeles. Meeting a tintype photographer, she leaves her Canadian life and husband behind to pose nude for him. 
Critical reaction was all negative, highlighting the movie's quasi-sophistication, forced drama, and the lack of emotional connection for the viewer. One critic warned viewers to expect a lot of navel-gazing. 
Future World (2018)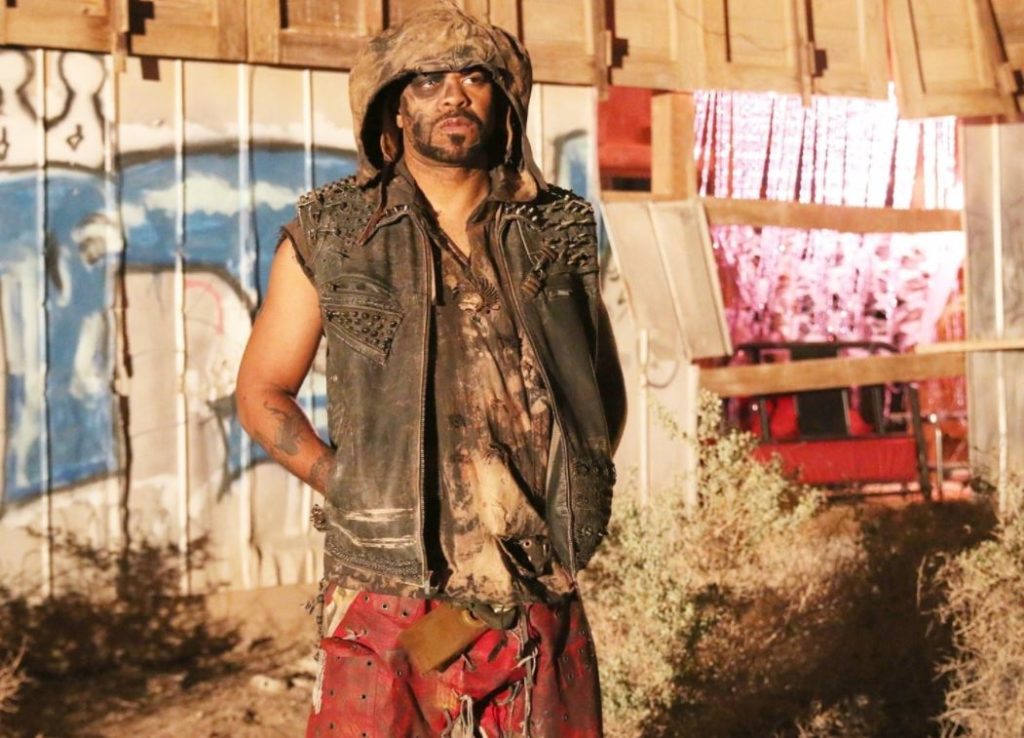 This post-apocalyptic science fiction movie, directed by James Franco, was released direct-to-video. A young man named Prince searches for a cure for his sick mother in a wasteland following a global man-vs.-machine war.
The consensus from critics is that the movie is a poor man's Mad Max, uninspired with a bad plot and even worse costumes. Audiences agreed, rating it 12% and pointing out the cast of familiar faces just made things worse.