The Dark Story Behind The Original Superman, George Reeves
Sometimes a Superman cape can conceal more than it reveals. George Reeves, the original Superman, began acting and singing while in high school, and continued pursuing his passions as a Pasadena Junior College student. While studying acting at the Pasadena Playhouse, he met his future wife, Ellanora Needles; they were married on September 20, 1940. The marriage lasted 10 years.
In one of his first roles, Reeves was cast as one of Scarlett O'Hara's suitors in Gone With the Wind, after which he appeared in several films, including So Proudly We Hail in 1942.  After completing a stint in the U.S. Army, Reeves snagged multiple small roles, and then in 1953 he took on the role of  Sergeant Maylon Stark in From Here to Eternity. When the movie  won a Best Picture Oscar, Reeves had the distinction of having been in two films honored with Academy Awards for Best Picture.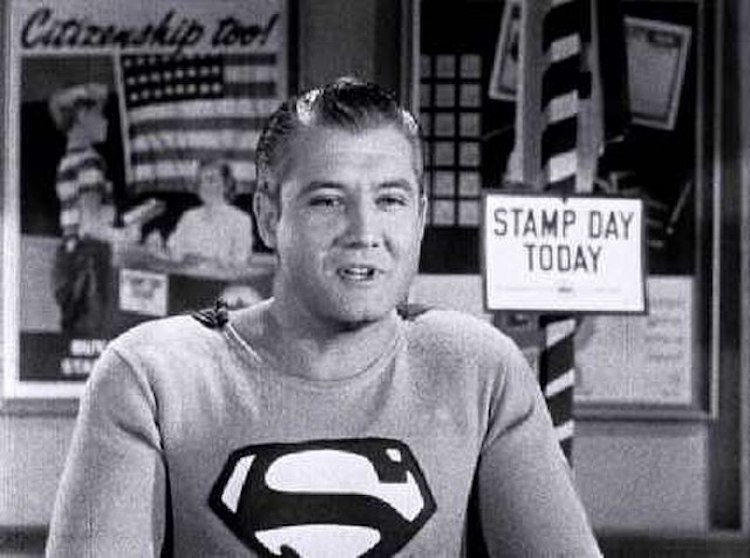 A Super Opportunity Before Tragedy
With his fame and name recognition growing, Reeves was offered the role of Superman in the 1951 television series Adventures of Superman. Although it would become the role for which he was best known, Reeves was dissatisfied with the TV show and its limitations, and planned to move on to other projects after two seasons. When he was offered a significant salary increase, however, the newly anointed Superman decided to stay on. He continue playing the part until 1958.
Reeves became engaged to Leonore Lemmon, and the two planned to be married in 1959. Sadly, on June 16, 1959, only days before their nuptials, Reeves was found dead in his home from a gunshot wound.
Mysterious Circumstances
At the time of the shooting, Lemmon, Reeves' neighbor Carol Van Ronkel, Robert Condon, and William Bliss,  were in Reeves' home. It's unclear what transpired during the evening prior to the day of Reeves' death. According to some individuals involved in the case, Lemmon, Reeves, and Condon all went to dinner that evening, where Lemmon and Reeves argued. In later years, Lemmon denied to Reeves' biographer that such a dinner ever took place. Others have insisted that the three attended a wrestling match.
Upon returning home, Reeves went to bed. Around midnight, Bliss and Van Ronkel arrived at the house and began partying, at which time Reeves, disturbed by the noise, went downstairs and then returned to bed. Shortly after, the houseguests heard a gunshot and found Reeves dead, a .30 caliber Luger pistol near his feet.
The group delayed calling the police, claiming that their inaction was due to a mix of intoxication, shock, and the late hour. Although Reeves' death was ruled a suicide, not everyone believed the popular, outgoing, and successful actor had taken his own life.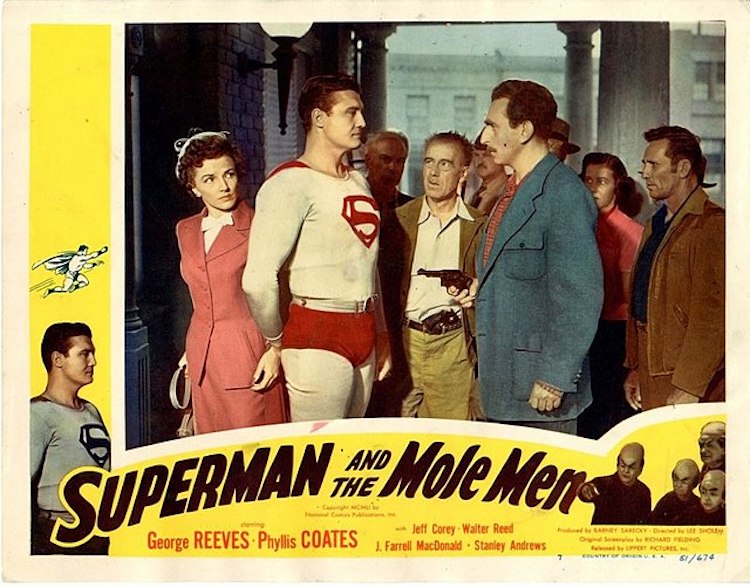 Conspiracy Theories In The Wake Of A Tragedy
Reports indicate that although Reeves was depressed at the time of his death, some of the elements that suggested suicide didn't seem to make sense. A total of three shots were fired: one bullet killed Reeves, two others were found on the floor.
When Reeves' mother  eventually hired an attorney in an effort to have her son's case reopened,  a second autopsy revealed bruising on Reeves' head and body. Additionally, no fingerprints were found on the gun, and authorities neglected to test Reeves' hands for gun residue.
Stories circulated that some people wanted Reeves dead, including his former lover, Toni Mannix, who was married to MGM studio "fixer" Eddie Mannix. Because Reeves had decided to end his relationship with Toni, theories began circulating that she snuck into Reeves' home and shot him, after which her husband cleaned up the scene of the crime. An LA publicist, Edward Lozzi, claimed that Eddie Mannix confessed to a priest that he played a role in Reeves' death; the confession has been denied by one of Mannix's friends. Yet another theory asserts that Lemmon was upstairs with Reeves and that she pulled the trigger.
Author Lee Saylor reached a different conclusion about the death based on some of the overlooked evidence. According to Sayle's theory, Reeves, who was depressed about his somewhat stalled career, had fought with Lemmon during the day and shot himself while Lemmon was in the room. Condon and Van Ronkel and Condon, both drunk, didn't hear the gunshot. Sayles also contends that, after the shooting, Lemmon went downstairs and waited for additional guests to arrive at the house. When Bliss arrived, he went upstairs, at which time he discovered Reeves' body and the gun.
Lemmon later admitted that she didn't call the police for two hours out of concern for Van Ronkel's marriage. According to Saylor, Lemmon told him that "Superman killed George Reeves," attributing Reeves' death to his depression about being typecast as Superman and his subsequent limited career.