The Worst Cars Ford Has Ever Made (And The Best)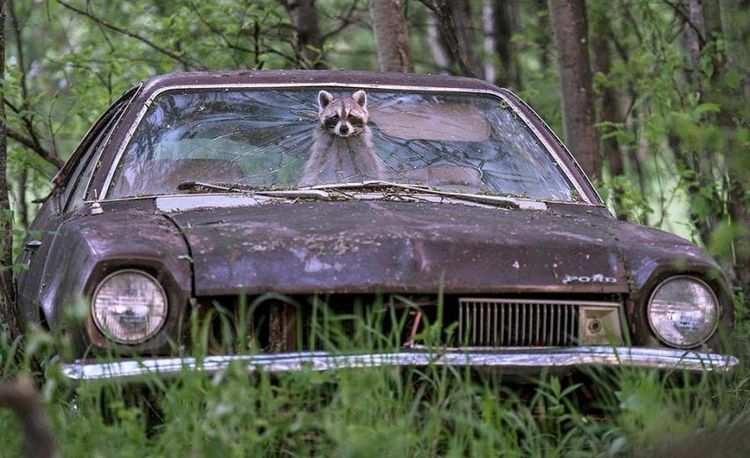 The Ford Motor Company has been one of North America's leading automotive manufacturers since hitting the market at the very beginning of the 20th Century. Not only has Ford been wildly successful on a world scale, but the company has paved the way for some of the greatest innovations in personal transportation.
However, despite the company's widespread popularity, their success didn't come without bumps in the road, thanks to some major engineering and design fails. Not everything Ford created was a winner, and there were some very clear duds in its history. Peruse through some of the cars that Ford certainly wishes that people would forget.
Worst: Ford Th!nk City (2002-2012)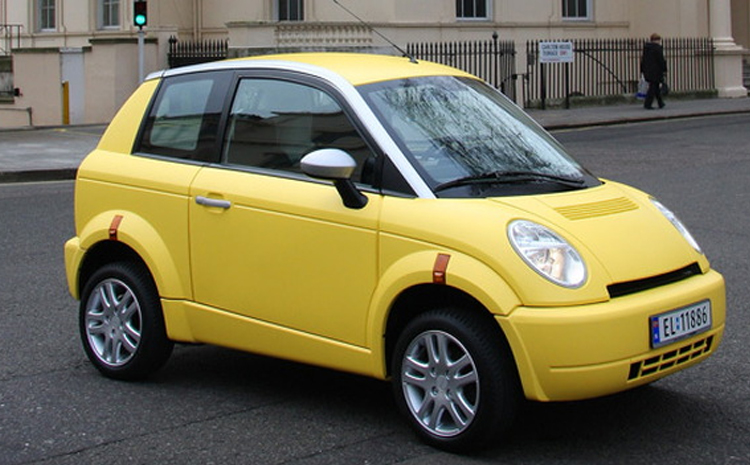 Ford's brief partnership with the Norwegian carmaker TH!NK Mobility resulted in the underwhelming creation of the Ford Th!nk City. It was a micro-electric vehicle that could barely be called a car compared to other Ford vehicles, and its inflated sales prices didn't help any.
The Ford Th!nk City was cramped and impractical, and it could only drive for 50 miles at a time. It also faced multiple recalls and never gained any real popularity. Ford cashed out on the vehicle in 2003, while TH!NK Global eventually had to declare bankruptcy in 2011.
Worst: Ford Probe (1989-1997)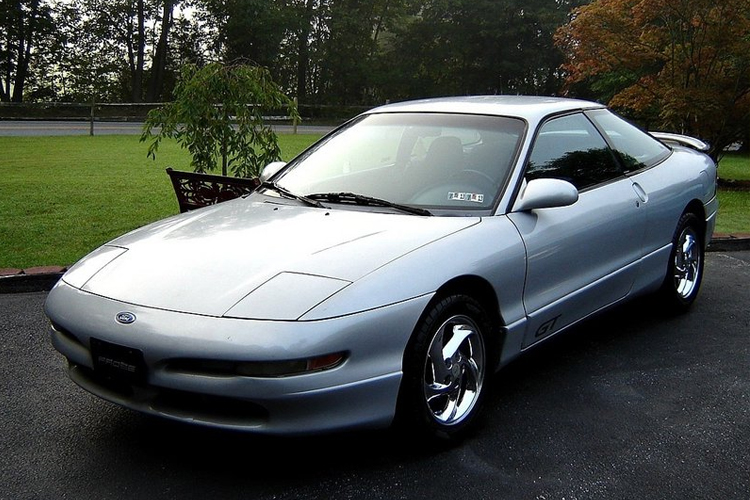 After the success of the Capri in Europe and the EXP in North America, the Ford probe was intended to be a successor in the category of sports coupes. It was designed through a collaboration between Mazda and Ford and was inspired by the platform for the Mazda MX-6.
Ford saw the Probe as a cheaper way to produce the fourth generation of Mustangs. However, with front-wheel drive with no V8 engine, it simply didn't have what people wanted in a muscle car. Following a lack of enthusiasm in national and international markets, the Probe was discontinued in 1997.
Worst: Ford EXP (1982-1988)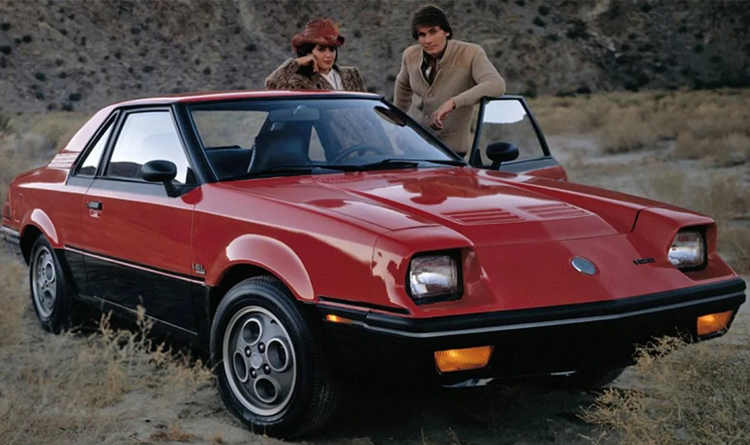 The Ford EXP was a fluke from the beginning. It had nothing special to offer, and the closely timed release of the Pontiac Fiero and the Honda CRX made it look even worse by comparison. This two-seater was a compact sports coupe, but it had only 70 horsepower with no additional features to make up for the lack of power.
As an underwhelming sports coupe in a competitive market, the Ford EXP never really took off. It was the slowest selling vehicle in that vehicle category and was soon discontinued in 1988.
Worst: Ford Fairmont (1978-1983)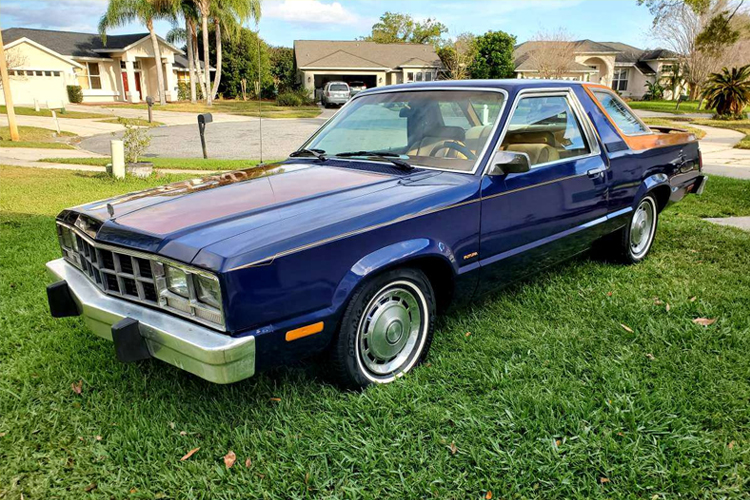 There just isn't much to love about the 1978 Ford Fairmount. It's plain, square, and largely regarded as an unattractive vehicle. Even its interior featured an unusual front seat and awkward gauges on the dash, while the vehicle's overall performance didn't make it any more desirable.
The Ford Fairmont featured a standard 2.3-L inline-4 engine that had a meager 88 horsepower. The only noteworthy aspect was that it was the most efficient Ford sedan of the time when considering the space-per-weight of the vehicle, but this wasn't enough to save it from being one of Ford's worst vehicles.
Worst – Ford Fiesta (1978-1980)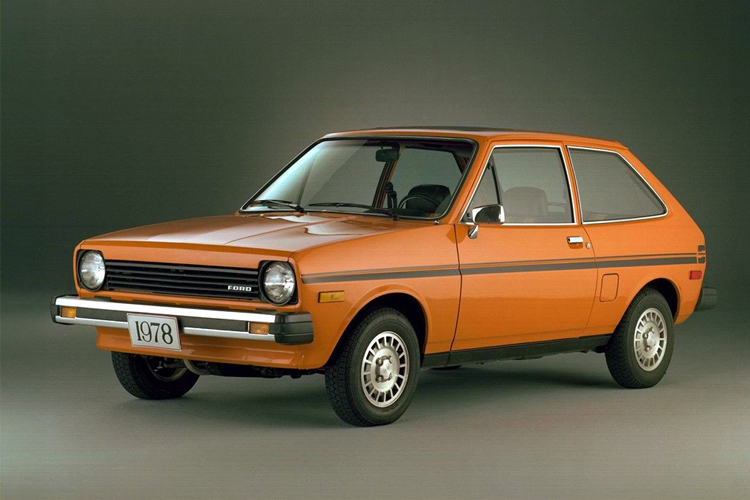 This first-generation vehicle didn't have much to offer in power nor visual appeal. It had a shoddy build that lacked basic safety features, and it's 1.6-L inline 4-cylinder engine could only manage a mere 54 horsepower.
The Fiesta was originally intended for European markets, where it actually became a best-seller. However, Ford decided to bring it to the US to compete with the VW Rabbit, but is came up short in comparison and became known as one of the worst Ford vehicles by US standards.
Worst – 1973 Ford Explorer Concept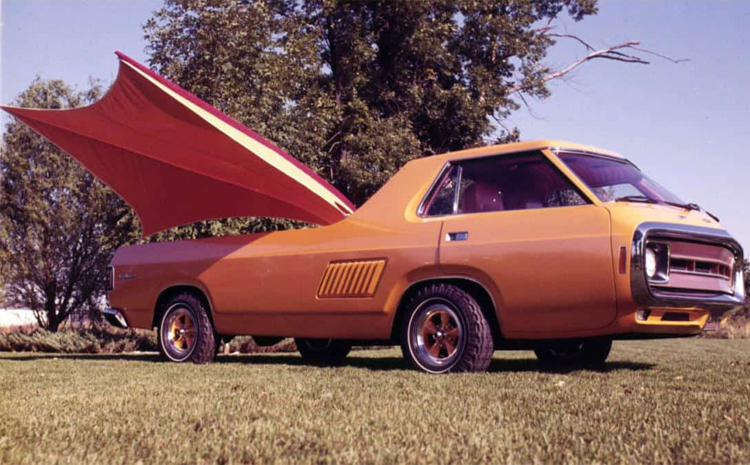 The 1973 Ford Explorer Concept was exactly what the name implies – a concept. The arguably hideous design attached a truck bed on something like a boxy low rider, but it didn't have the internal comfort nor the hauling capacity of either.
Suffice to say, this Ford vehicle was a total bust. It wasn't very popular and obviously didn't make it very far, but it did make it onto this list of worst cars Ford has ever made.
Worst: Ford Contour (1996-2000)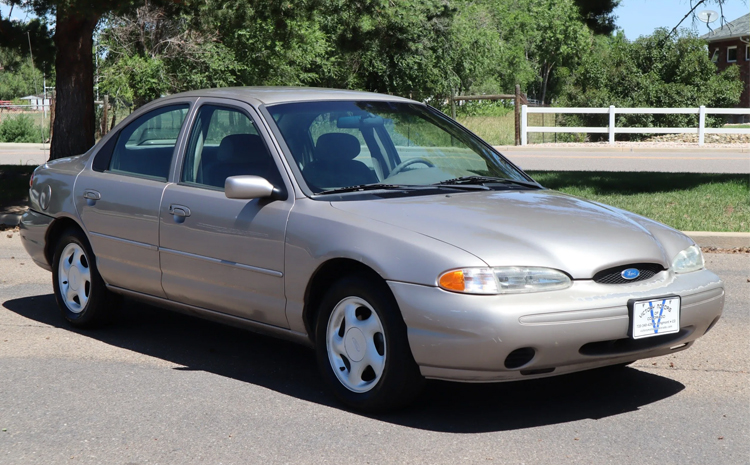 The Ford Contour was modeled after the Ford Mondeo, which was a Belgian-built vehicle that became a best-seller throughout Europe. The intention was for it to become a leader in the compact sedan market, but it sadly didn't live up to the hype of the original.
The main downside to the Ford Contour was the high sales price as compared to other vehicles in its category. Although it handled well and had a relatively comfortable interior, it was riddled with transmission issues that led to it being discontinued in 2000.
Worst: Ford Thunderbird (1980-1982)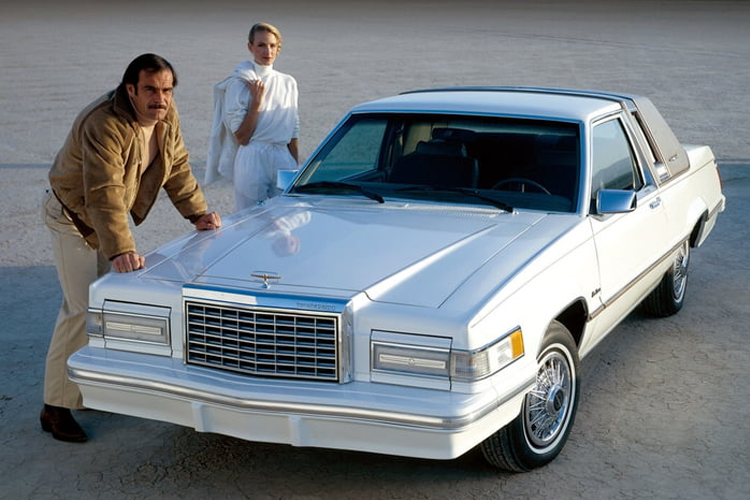 The Thunderbird has had many rebirths, and the 1980 version was not one of its finest. Although it had previously been one of the best Ford vehicles, it underwent some depreciating changes after the vehicle's 25th anniversary in 1979.
Following the fuel crises of the 1970s, Ford decided to drastically reduce the size of the Thunderbird. It went from a luxurious, full-sized vehicle to a much smaller mid-size. The changes weren't welcomed fondly, and it showed in the plummeting sales.
Worst: Ford Edsel (1958-1960)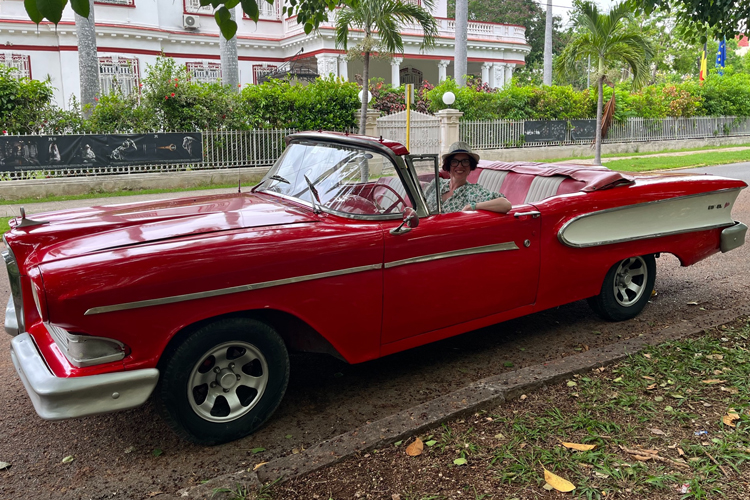 The Ford Edsel was intended to be the vehicle for everyone, but it ended up with mechanical problems that made if far from desirable. They tried and tried to come up with a variation that would work better, but couldn't do it without spending hundreds of millions of dollars, and losing even more.
The vehicle experienced issues with everything from stuck buttons to oil leaks. Around $250 million was spent on the 18 different variations that Ford released. However, they never quite figured it out and lost around $350 million in the process, the equivalent of $2.3 billion today.
Worst – Ford Bronco II (1984-1990)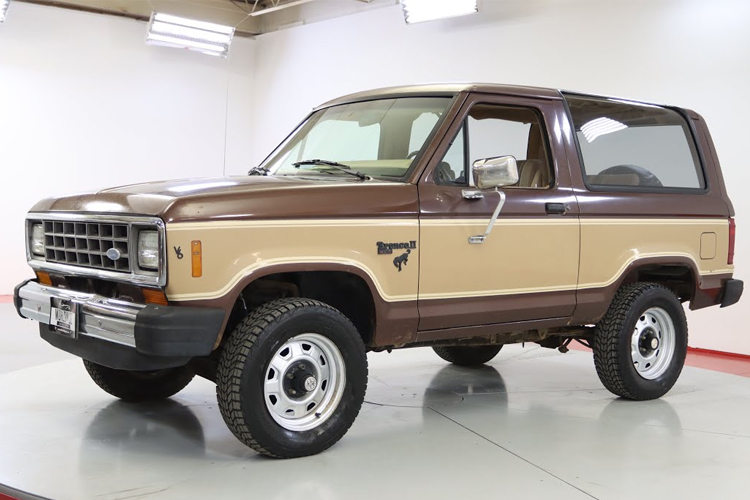 Ford deliberately ignored quality and safety measures in the Ford Bronco II, making it one of their worst vehicles ever built. With a short wheelbase, a narrow track, and a tall center of gravity, it was highly prone to rollover accidents, even at speeds as low as 20mph.
These issues were evident in the early design stages but were overlooked after the stability reports mysteriously disappeared. Over 800 people died as a result and Ford paid as much as $113 million in settling 334 lawsuits for injury and wrongful death, but they never admitted to the vehicle being the problem.
Worst – Ford Pinto (1971 – 1980)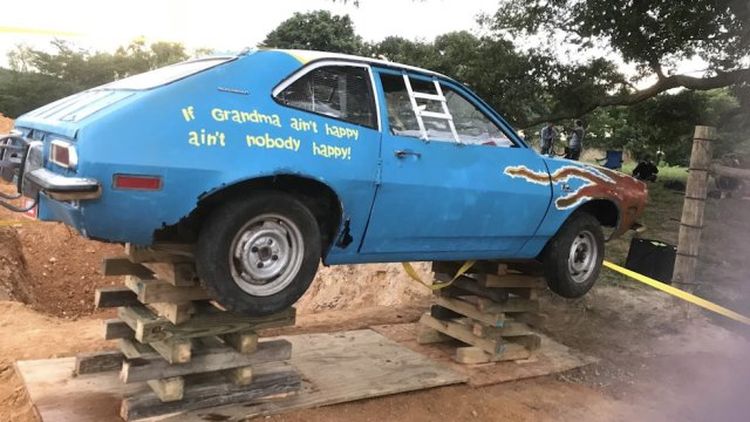 Ford has released many winning automobiles, but their 1971 Pinto takes the award for worst car ever. Although they sold over 3 million vehicles in its 9 years that it was on the market, the quality of the build didn't meet safety standards and nearly every rear-end collision resulted in the Pinto bursting into flames.
This vehicle has been deemed the worst car ever made due to the unethical decision to put profits over human lives. Although Ford could have chosen to modify the build and improve safety, they found it cheaper to pay millions of dollars on damages instead.
Worst: Ford Mustang II (1974-1978)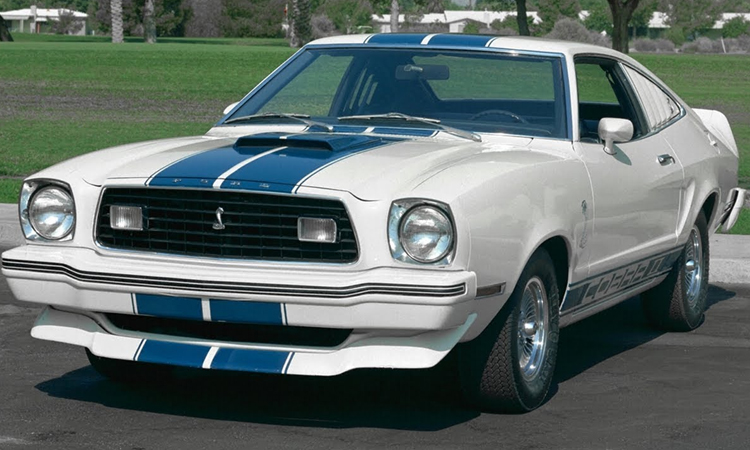 Mustang sales dropped as the vehicles gradually became bigger and more luxurious, causing Ford to search for ways to increase sales. His solution was to eliminate the features that the car was known for, and the result was the failed Ford Mustang II.
Not only did the size decrease, but the power that Mustangs are known for did too. With an engine not worthy of the Mustang series, this vehicle took a whole 10.5 seconds to go from 0 to 60 and was a disappointment to many fans of the vehicle.
Worst: Ford Taurus (1996-1999)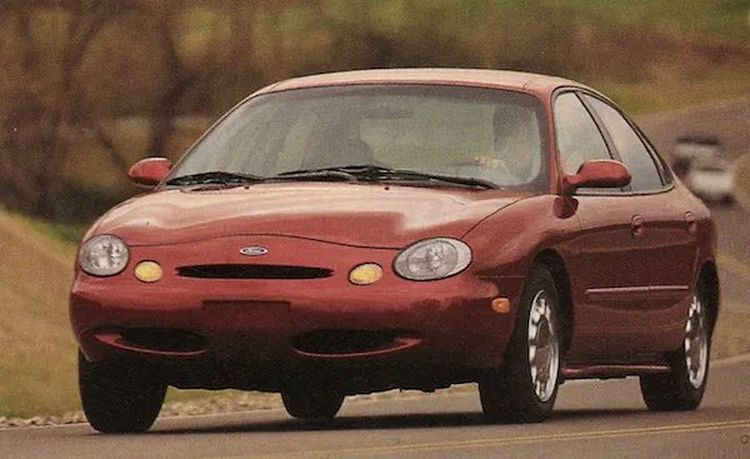 Although the Ford Taurus had a good run, the 1996 version was a flop. The vehicle was redesigned in this third-generation rendition, but the changes only made it less desirable.
Not only did these changes end the series of vehicles, but they made way for the competition to thrive. Vehicles like the Honda Accord and the Toyota Camry became the new popular midsize sedans, and Ford has never been able to reclaim its stake in the category.
Worst: Ford Tempo (1988-1994)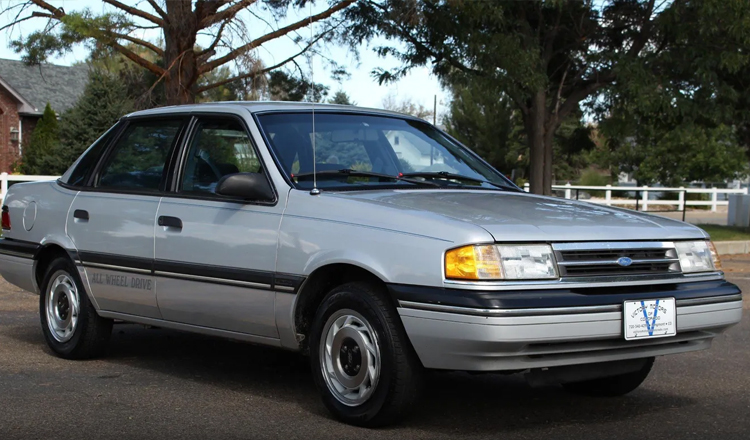 When the original debut of the Ford Tempo was a massive hit. It was the first passenger vehicle with all-wheel drive as well as a passenger airbag, and its popularity resulted in more than 400,000 sales in the first year. However, the 1988 rendition was plagued with issues that made it one of Ford's worst cars.
This second-generation vehicle had problems with everything from steering problems to a faulty ignition and random acceleration. The overall design of the car was also unimpressive, and the general lack of enthusiasm led to production being discontinued in 1994.
Worst: Ford Explorer (1991-2002)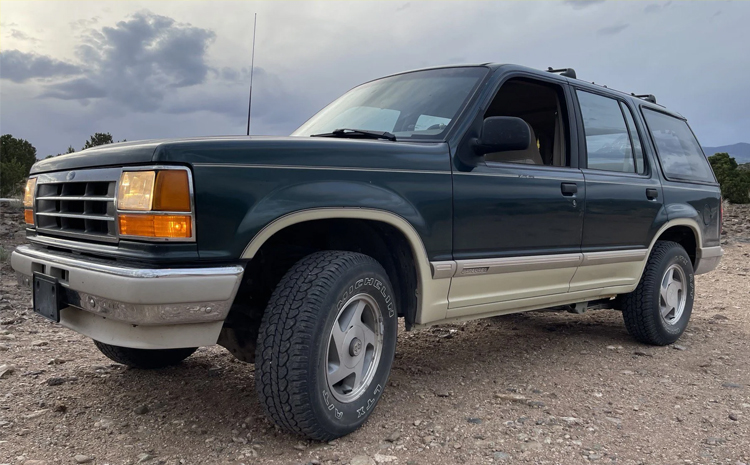 The Ford Explorer made its debut shortly after the top-heavy Bronco II, but it didn't show any improvements in the original SUV's main issue. At least 330 deaths resulted from the exact same problem, landing the 91 Ford Explorer on this list as one of Ford's worst vehicles.
The vehicle became widely condemned and congress began inquiring into the level of attention Ford was paying to the safety of their vehicles. However, Ford simply blamed any accidents on the vehicle's Firestone Tires. They ended a partnership that had lasted for 90 years, and Congress sided with Ford on the matter.
Worst: Ford Gran Torino Elite (1974-1976)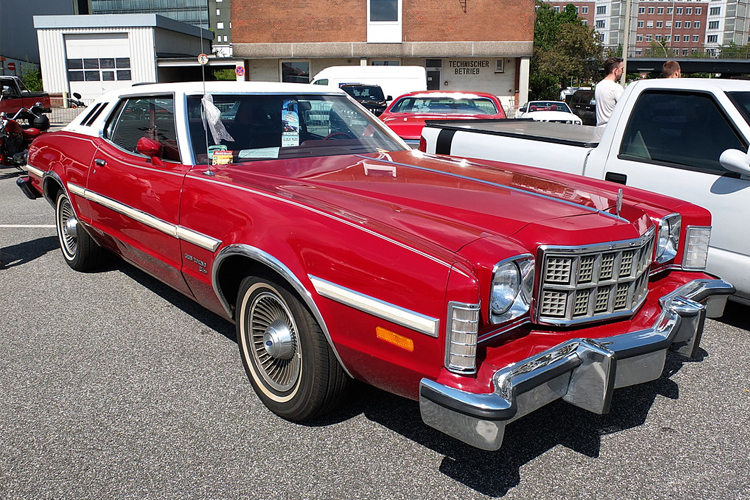 Reworking a classic doesn't always work, and the Ford Gran Torino Elite is a prime example of such a failure. This mid-size two-door luxury coupe was released as a more affordable alternative to the popular Ford Thunderbird, but the result couldn't quite compare.
For what should have been a luxury vehicle, the Ford Gran Torino Elite was uncomfortable to ride in and obnoxiously loud. Along with a number of other issues, it proved to be more of an inconvenience than a worthy alternative.
Worst: Ford Festiva (1986-1990)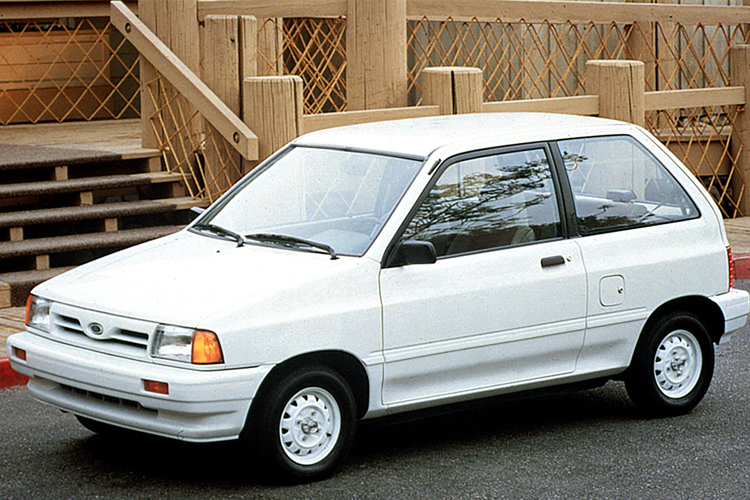 Although this is a Ford, the Festiva was actually designed by Mazda, made by Kia, and marketed by Ford. The design was originally intended for European and Australian markets, and even three leaders in the industry couldn't bring it up to North American standards.
Not only did the Festiva lack power, but it had an unimpressive look with no noteworthy features. Although the tachometer and cloth seats were marketed as "special features" at the time, these minor details didn't help in gaining any popularity.
Worst: Ford Windstar (1994-1998)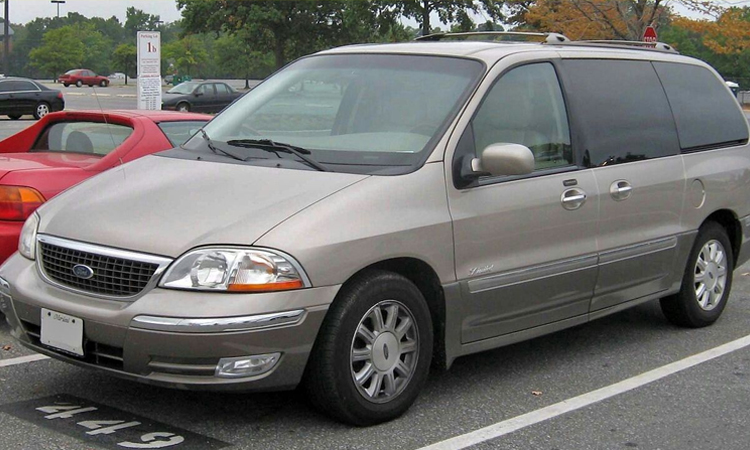 The 1994 Windstar was released amid a minivan craze that Ford didn't want to miss out on. The vehicle sold a respectable number of units, but this mild popularity dwindled as issues started to arise.
Some of the most common problems that the Windstar experienced included head gaskets being blown by a tight engine bay, high loads, and a malfunctioning cooling system. Problems with the transmission and the suspension were also common, making this an undesirable vehicle to keep long-term.
Worst: Ford Focus (2012-2016)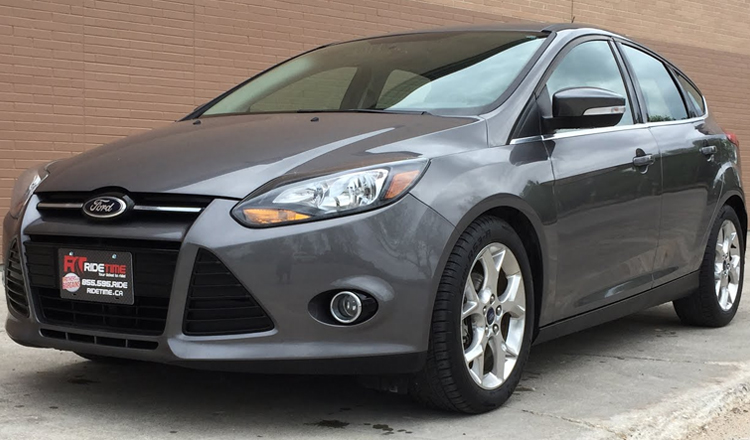 Although earlier versions didn't have the same problems, the third-generation Ford Focus became known for not being reliable. These 2021-2016 models were plagued by recalls, many due to a faulty exhaust system and Ford's new automatic 'PowerShift' transmission.
Out of these models, the 2014 Focus takes the win as the absolute worst model. Complaints about the vehicle included grinding noises, jerky shifting, and excessive vibration, while some even experienced a complete inability to get into gear.
Worst: Ford Ecosport (2018-2022)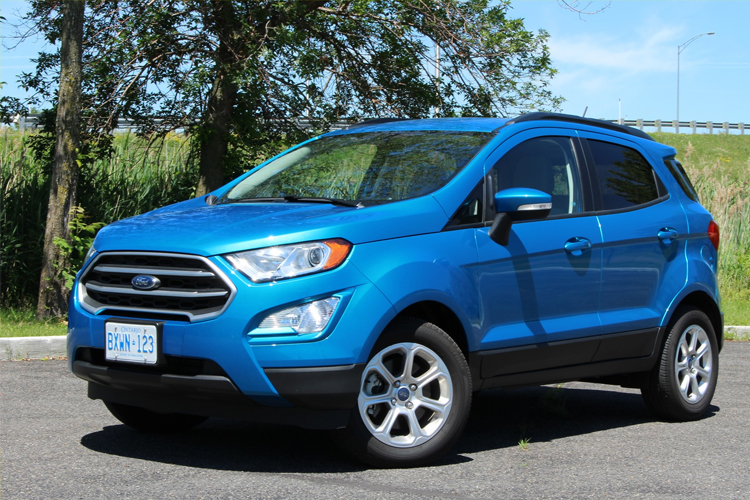 When it comes to subcompact SUVs, the 2018 Ford Ecosport is arguably the worst. It was the second generation of the series, but instead of improving on the original, it only got worse. It's one of Ford's worst cars to debut in recent times, and years of decreasing sales have brought production to a halt.
This vehicle is lacking in basic features as well as anything special. There wasn't much consideration in terms of safety, it has a below-average fuel economy, and the overall experience is largely underwhelming. Although they're relatively new, the 2022 models will be the last of the series.
Obviously a company as legendary as Ford has a pretty good track record for producing quality vehicles. Now that you've seen which cars that Ford is least proud of, take a look at the rides that Ford is very glad is attached to their name…
Best: Ford GT40 (1964-1969)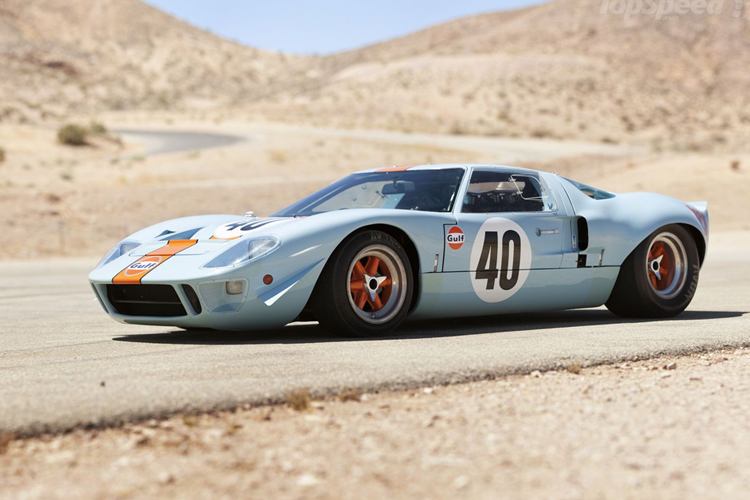 Sports car fans may argue that the Ford GT40 is the best Ford vehicle ever made. When Enzo Ferrari pulled out of their deal and decided not to let Ford buy Ferrari, an upset Ford retaliated by building a vehicle that would put the Ferrari to shame, and he succeeded.
Ferrari had a winning streak at Le Mans, but the Ford GT40 broke their winning streak by taking the endurance race four years in a row. Although only 135 vehicles were ever built, the GT40 became the inspiration behind today's Ford GT.
Best: 1967 Shelby Mustang GT500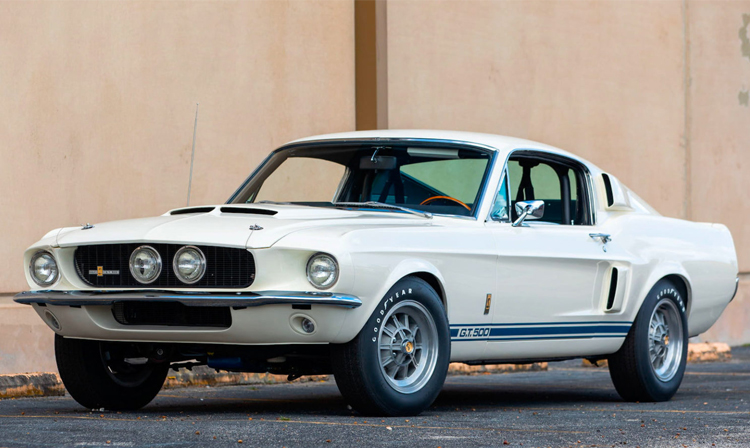 The 67 Shelby Mustang GT500 was made popular in the 2000 blockbuster movie Gone in 60 Seconds, but there are many reasons why the vehicle was chosen for this role in the first place. Along with making Angelina Jolie and Nicolas Cage look fierce, its real-life performance lives up to its Hollywood reputation.
The GT500 featured a Ford Cobra FE7-L V8 engine with two 600 CFM Holley four-barrel carburetors. It's able to put out an impressive 400 horsepower while retaining the stylish appearance that has made it an icon.
Best: Ford Thunderbird (1955-1957)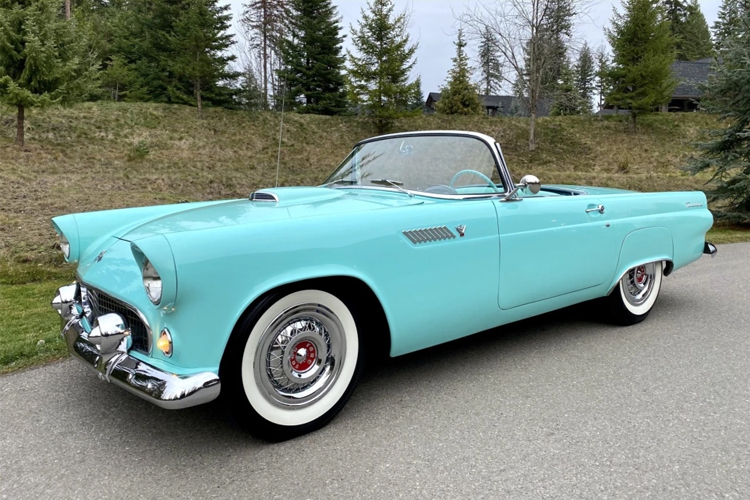 When two-door sports cars were gaining popularity in 1955, the Thunderbird was released as a competitor to the Chevy Corvette. Ford focused on comfort and features, originally calling the Thunderbird a "personal luxury car" to set it apart.
The original Thunderbird had a 4.8-L Y-block V8 engine with 198 horsepower and an acceleration speed of 0 to 60 in 11.5 seconds. Combined with the conveniences of the vehicle, it became an instant hit and outsold the Corvette by over 23-to-1 the first year on the market.
Best: Lincoln K Series (1931-1940)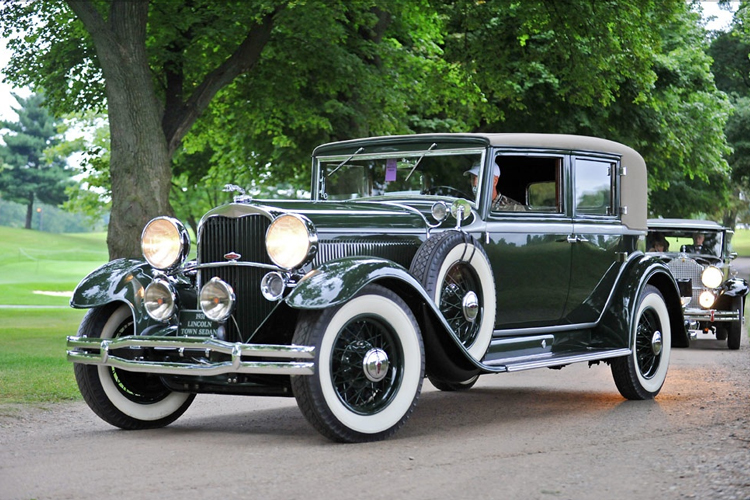 Built between 1931 and 1940, the Lincoln K Series was known for being luxurious. It outshone other popular luxury vehicles like the Cadillac, the Bentley, and the Packard, and it held its reputation for decades after it stopped being produced.
What it offered in comfort, the Lincoln K Series also offered in power. It came with a 6.3-L V8 and a 7.3-L V-12 engine, giving it the potential of as much as 150 horsepower. For a vehicle first released in 1931, this was an impressive replacement for the former L Series.
Best: Ford V8 (1932-1934)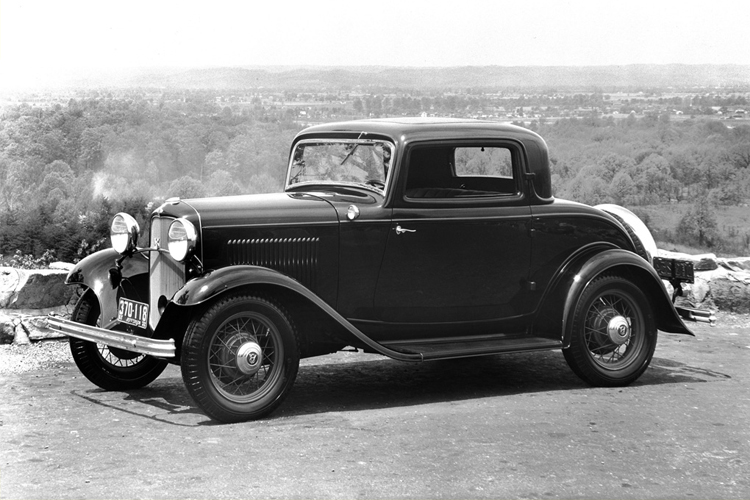 This 1932 Ford first introduced power and high-performance vehicles to the US market. It had style to match its might, featuring a sleek chassis enclosing a new 3.6-L flathead V8 engine with 65 horsepower.
Other Ford vehicles came with more horsepower, but this vehicle was a milestone in history as the first affordable car to bring a V8 engine to the masses. Although its original name was the Model 18, its reputation led it to commonly being referred to as the Ford V8.
Best: Lincoln Continental (1961–1969)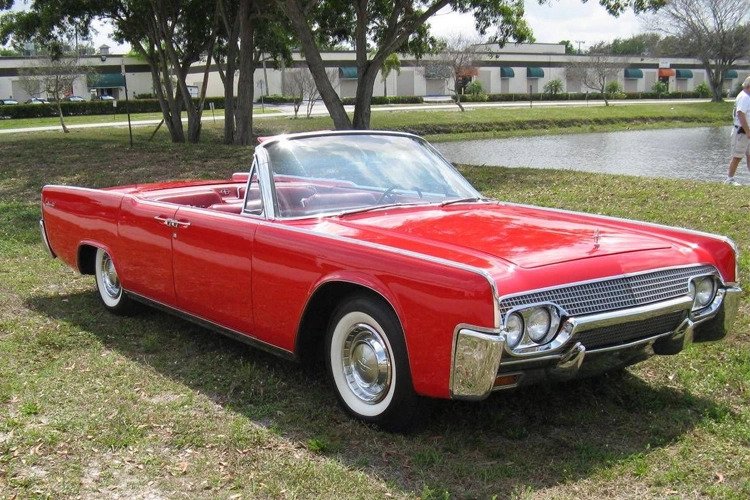 It took Ford four renditions to get the Lincoln Continental right, but the 1961 model finally did it. It was a bit shorter than the versions before it, but it featured luxury amenities and a clean-cut design.
In addition to good looks, the 61 Lincoln Continental featured a 7-L V8 engine. It had 300 horsepower and 465 lb-ft of torque. With this increase in power, Lincoln finally became a worthy competitor to the ever-popular Cadillac.
Best – Ford F-100 (1953-1956)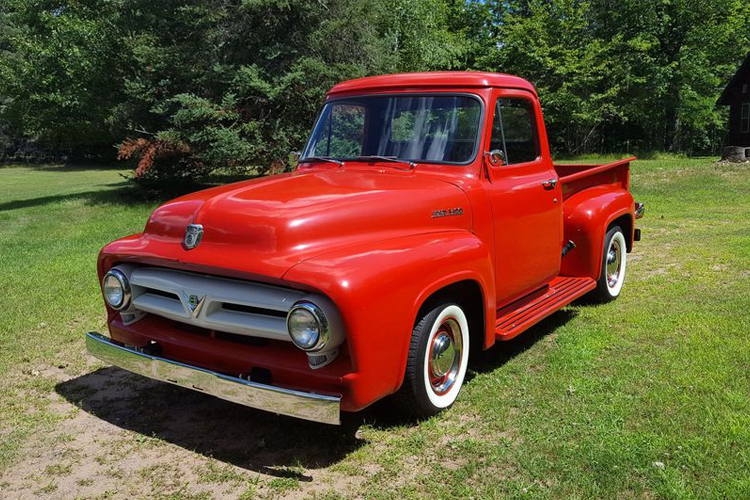 The Ford F-Series has been around since the 1950s and is still popular today. More than 40 million have been sold, making it the best-selling vehicle in the country and the second best in the world. Although they've evolved quite a bit since their debut, the second generation is thought to be the most iconic of them all.
This version of the Ford F-100 had a sleek style that's appealed to hot rodders since its release. Its visual appeal is combined with a strong chassis and a heavy-duty engine that can reach up to 300 horsepower in today's models.
Best: Shelby GT350 (1965-1966)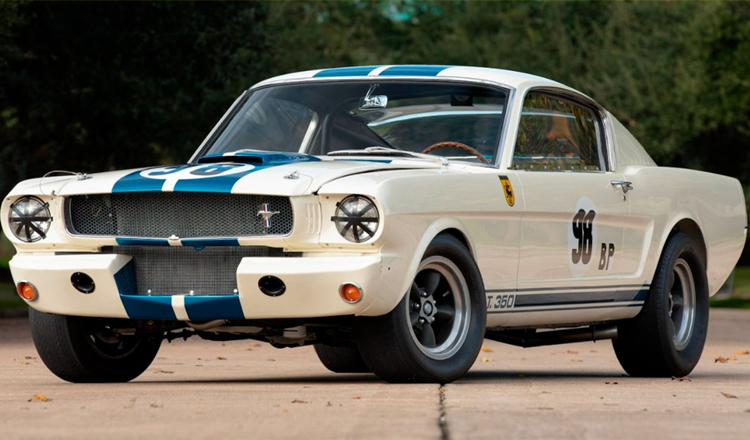 The Shelby GT350 was the result of the first collaborative project between Ford and Carrol Shelby, a well-known automotive designer. It was built to be the performance version of the original Ford Mustang, which means it had all the power with an improved aerodynamic build.
More lightweight than the Mustang, the Shelby GT350 was also free of many of the convenience features that would hinder its speed and performance. It came with a modified 4.7-L V8 engine that could produce 306 horsepower and the ability to take the vehicle from 0 to 60 in only 6.6 seconds.
Best – Ford Mustang (1965-73)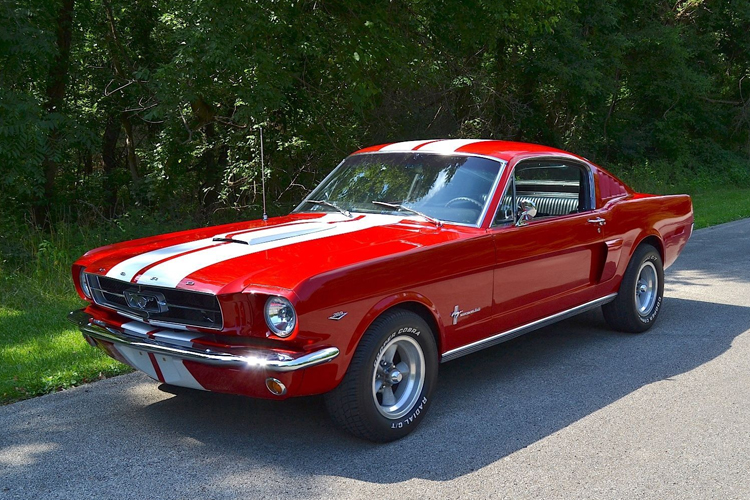 The 1965 Ford Mustang was the first generation of this iconic vehicle. It went through many evolutions from the time it was first introduced in April 1964 until the last iteration was built in 1973. Powered by a 4.7-L V8 engine with a horsepower of 271, it could jump from 0 to 60 in only 9 seconds.
This vehicle would lead to everything from the term "muscle car" to Ford's pony revolution, with the Mustang nameplate becoming a well-known symbol. The Ford Mustang was known for its power, and its reputation still holds strong today.
Best: Ford F-150 SVT Raptor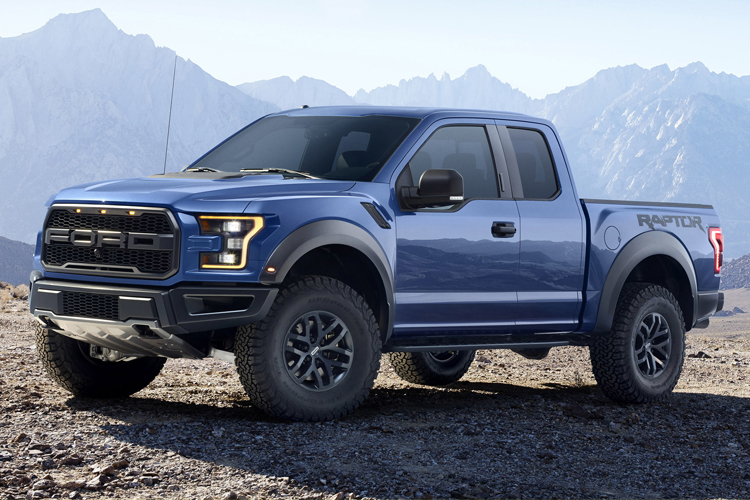 The Ford F-150 is one of Ford's most iconic pick-up trucks, but the SVT Raptor made it bigger and more powerful. It's a full-sized, all-wheel-drive truck with one of the best off-roading capabilities of all Ford vehicles. It also has all the hauling capacity you can want, making it versatile and efficient.
The F-150 SVT Raptor features a twin-turbo 3.5-L V6 engine that has a whopping 450 horsepower output. This is paired with a 10-speed automatic transmission and the ability to go from 0 to 60 in just over 5 seconds.
Best: 1949 Ford Custom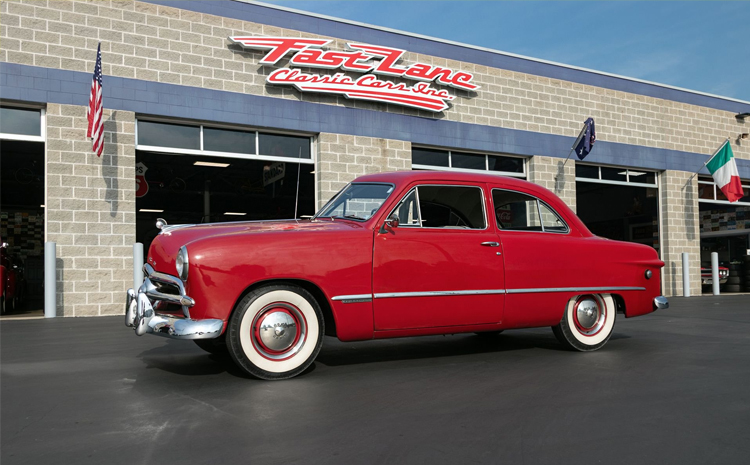 The 1949 Ford Custom was the first vehicle released by Ford after WWII. With a completely reworked design, this car not only saved Ford from declaring bankruptcy, but it went on to inspire the entire American automotive industry going forward.
The new design was called the "envelope" design because of its sleek appearance. Its rapid growth in popularity post-war resulted in the sale of 1,118,762 vehicles, easily making it one of Ford's most successful models ever made.
Best: Ford Maverick (2022)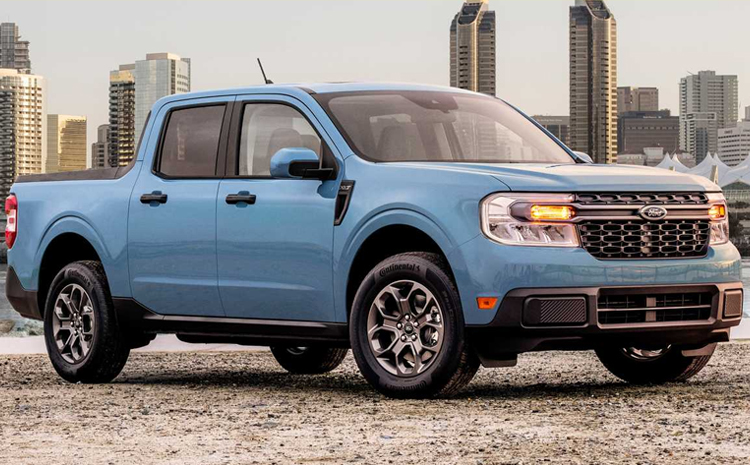 The Maverick is one of Ford's newest models, and it was so popular upon its release that the manufacturer actually had to stop taking orders. Although Ford had anticipated an increase in demand for pick-up trucks at an affordable price, it was much greater than they had predicted and caught the company by surprise.
Aside from being an affordable option, the Ford Maverick is also the first compact truck to be released by the company in over ten years. The last was the Ford Ranger, which was also considered an affordable truck option, but hasn't been produced since 2012.
Best: Ford Mustang GT (1982)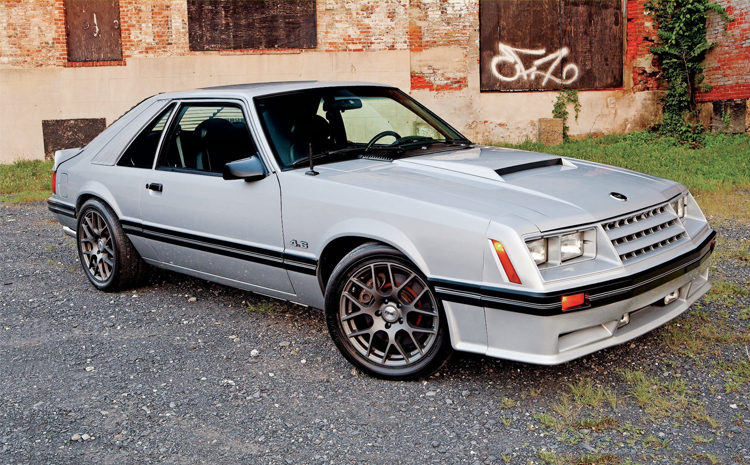 The 1982 Ford Mustang GT makes the list as one of Ford's best cars because it revived the iconic Mustang to the quality of what it had been before the 1981 model underwhelmed fans. The 4.2-L engine and 115 horsepower of the 81 model was replaced with a powerful 4.9-L V8 engine and an impressive 157 horsepower.
The increased power means that the 82 GT can get from 0 to 60 in just over 7 seconds. In addition to speed and power, it also flaunts the "Fox body" design that set a new tone for future muscle cars.
Best: Ford GT (2017-2022)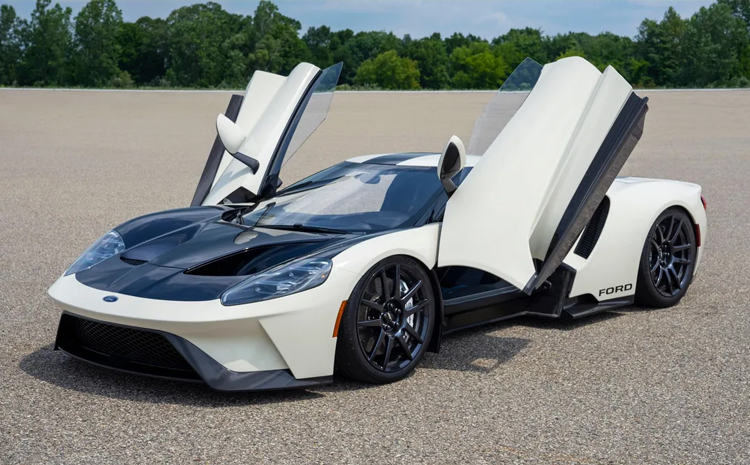 The Ford GT stands out for multiple reasons. Not only is it a remnant of the popular GT40, but it's also a limited-production vehicle with only 1350 units being released between its debut in 2017 and the final 2022 model.
This supercar boasts a twin turbocharged 3.5-L V6 EcoBoost engine that can reach an astounding 660 horsepower. It can reach a top speed of 216 mph and can get from 0 to 60 in only 3 seconds. Although the first generation of Ford GTs was already impressive, this model leaves it in the dust.
Best: 1966 Shelby Cobra 427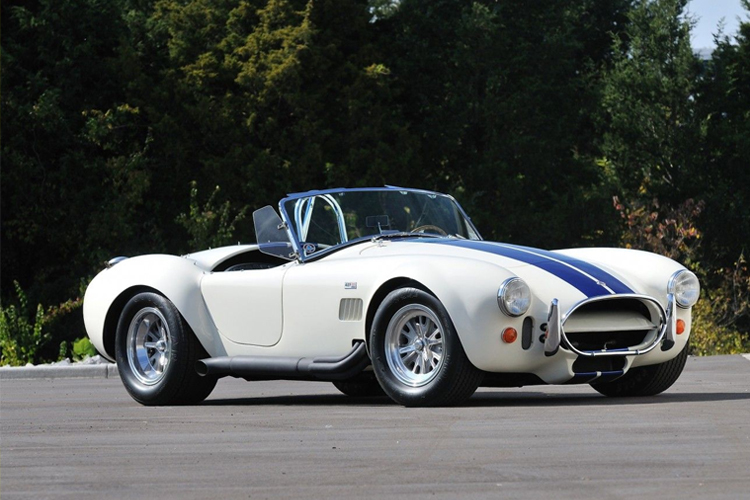 Just like the GT40, the Shelby Cobra 427 was built to compete with the Ferrari on a track. This sports car was designed by legendary automotive designer Carroll Shelby and became one of America's most iconic sports cars.
With a 7-L V8 engine and 425 horsepower, the Shelby Cobra 427 was made for the racetrack. In fact, only 31 models were built with road-legal specs. It's top speed of 164 mph and an acceleration speed of 0 to 60 in only 3.5 seconds allowed it to live up to its purpose with several victories against Ferrari.
Best: 1969 Ford Capri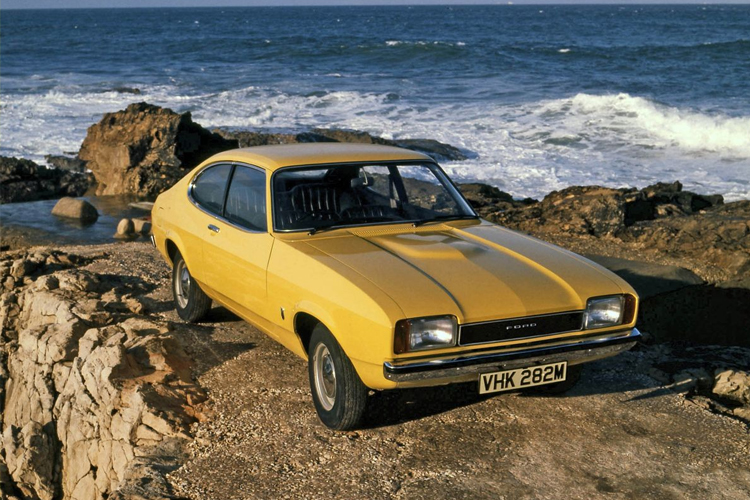 Did you know that the iconic Mustang wasn't the first "pony" car to become popular? Before it ever gained popularity in the US, the Ford Capri was already wildly successful in the European market.
The 69 Capri combined the power and performance of the Mustang with the best aspects of the Cortina. This resulted in a coupe with rear-wheel-drive that became one of the company's best cars to be sold on the international market.
Best: Ford Escort RS2000 (1968 – 2000)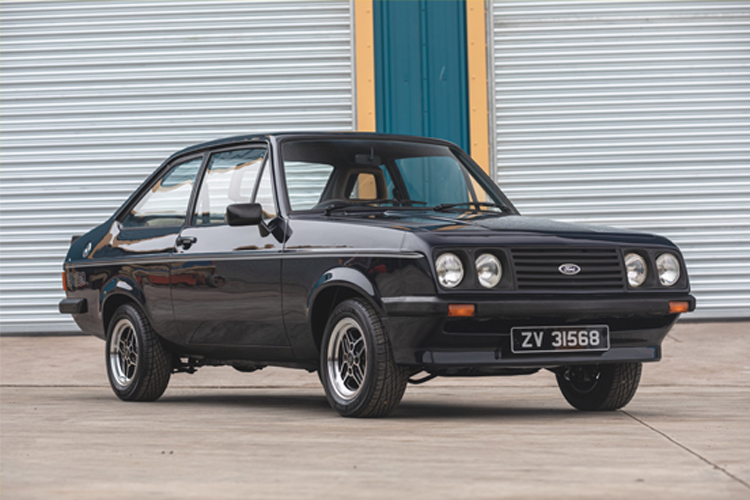 The Ford Escort is another Ford vehicle that gained more popularity in Europe, and with 20 million total sales, it's one of the best-selling vehicles ever. Although many in the US may have never heard the name, the original 1968 version became one of Ford's more iconic cars.
Of the several special editions that followed, the RS2000 became the most highly acclaimed. It features a turbocharged 1.8-L 4-cylinder engine with 250 horsepower and 220 lb-ft of torque. With the ability to go from 0 to 60 in 3.8 seconds, the Ford Escort RS2000 knows how to impress.
Best: Ford Transit (2015 – Present)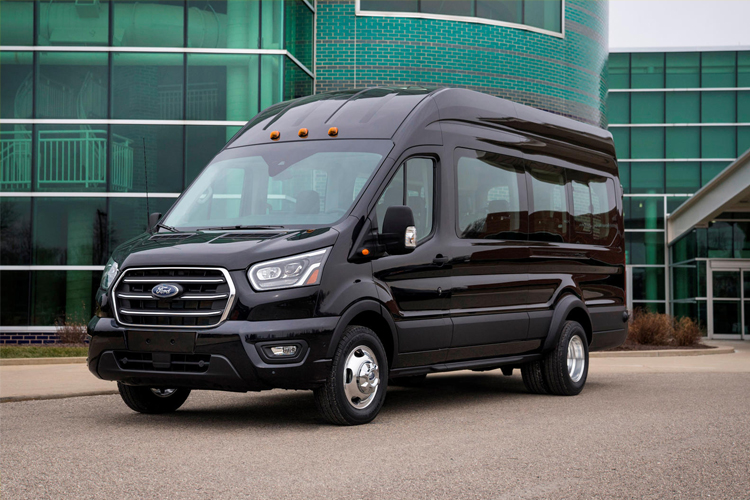 The Ford Transit has been around since 1965 and continues to be a popular choice today. Their excellent capabilities as work vans make them as popular and significant as the Ford truck F-series, and it has led this van to be deemed as one of Ford's best vehicles ever.
Over 8.5 million Ford Transits have been sold since its debut, putting it as one of the leading commercial vehicles in the world. Also known as the T-series in some countries, this van has become just as popular throughout Europe as it is in the US.
Best: Ford Mustang (2015 – Present)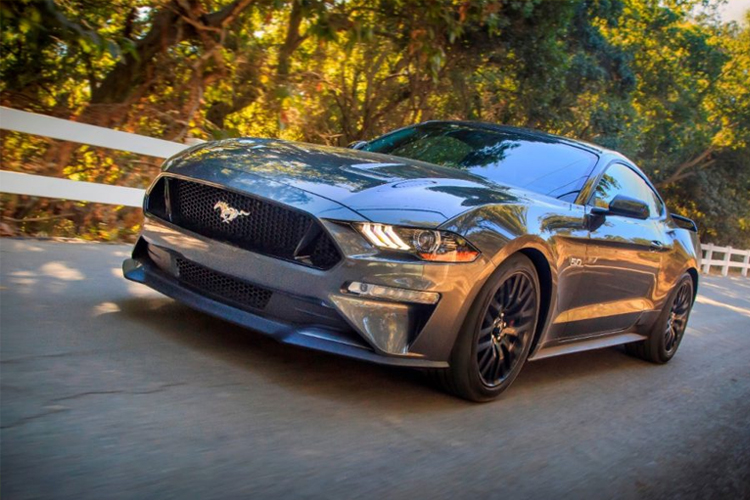 Out of the many renditions of the famous "pony" car, the sixth-generation Ford Mustang is the most iconic. It has everything that was loved about previous models and more, and it's set the tone for the Mustangs of the future.
One of the best things about this Mustang is its accessibility. With multiple packages at different price points, nearly everyone can now enjoy owning one of Ford's most popular vehicles. It features a 2.3-L EcoBoost engine with a powerful 310 horsepower paired with a stunning exterior that'll make you feel like a star.
Best: Ford Focus RS (2017)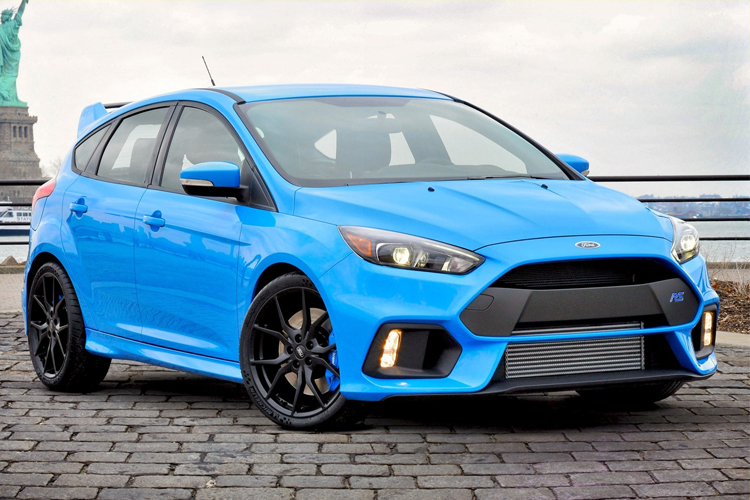 The 2017 Ford Focus RS is one of the best new Ford cars available. It has power and speed, and it's loaded with features that will make even sports car enthusiasts love this hatchback. It's 2.3-L EcoBoost engine is the same as is used in the 2017 Mustang and has a whopping 350 horsepower.
This platinum-grade compact hatchback is a leader in its class. It has a torque-vectoring AWD system and a six-speed manual transmission that, in conjunction with the inline 4-cylinder engine, can reach speeds as high as 165 mph and take this vehicle from 0-60 in as little as 4.6 seconds.