These Are The States You Don't Want To Retire In (And The Ones You Do)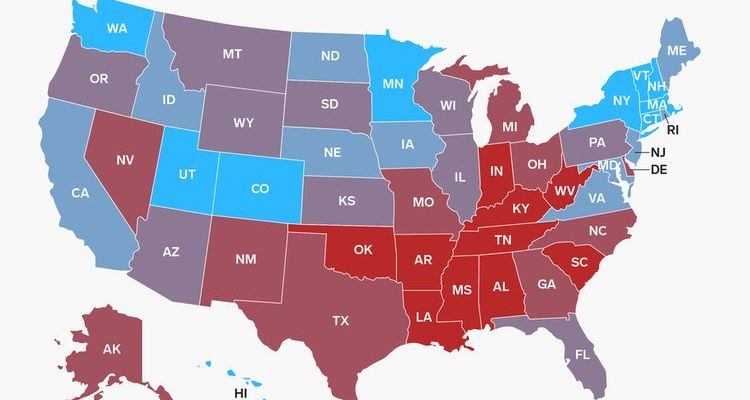 Retirement isn't just packing up your life and heading to the beach to forget about all of your worries. Living a luxurious retirement could lead to real financial trouble, and going somewhere with a very cheap cost of living comes with its downsides as well.
There are many factors to consider when deciding where to retire. Whether it's the cost of living, quality of available healthcare, or climate, some states should be avoided at all costs. Here are some of the worst states to move to if you're looking for a comfortable time during your golden years…
Michigan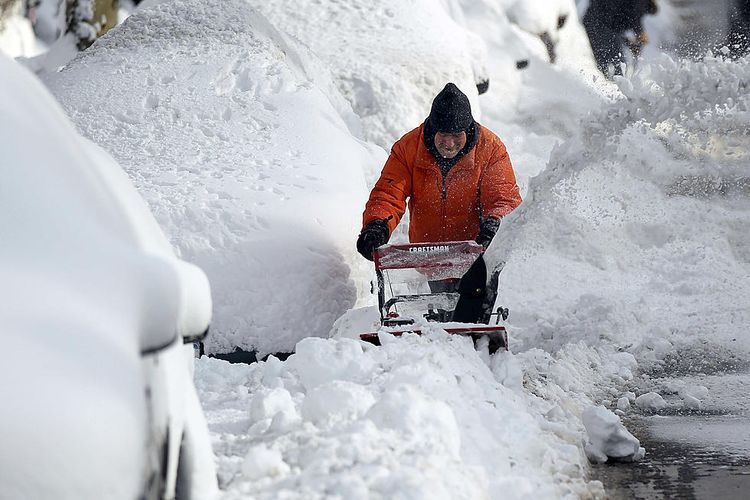 Public transportation in Michigan is extremely underfunded and underdeveloped, making it necessary to drive everywhere. Michigan has some of the highest costs when it comes to car insurance in the entire nation, costing an average of about $2,600 each year – 82% more than the national average.
If you move to Michigan, you'll also find yourself shoveling snow all winter long, which might not work so well for many retirees. Overall, if you don't want to slip and fall on the icy ground, you might want to find someplace a bit warmer to retire to.
Texas
There are plenty of things about Texas that seem appealing. However, for seniors who want to maintain their health, it's important to note the shortcomings of Texas from a healthcare perspective. Texas is limited in its number of physicians, putting it third to last in physician-to-patient ratios.
Staffing is an important issue in nursing homes too, a number of which are also known for violating many regulations. In fact, Texas gets more complaints about its nursing home than just about any other state. The weather is also less than ideal for some.
New York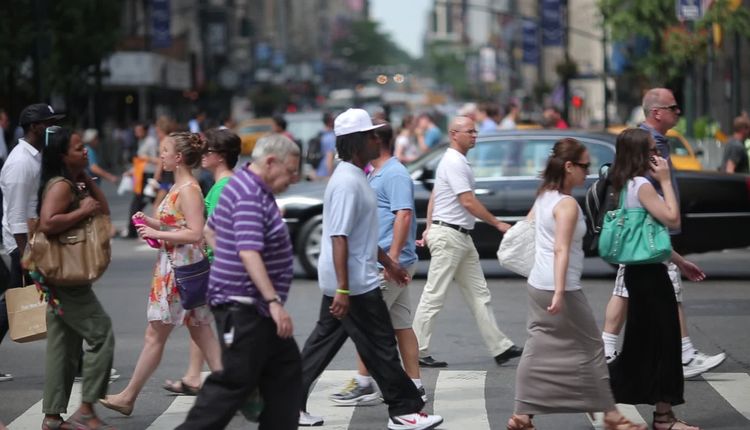 While people may think of New York as a perfect place to kick back and relax, especially up in the Catskill Mountains and other areas of upstate New York, that's not exactly the case. New York is one of the worst places to retire due to its insanely high cost of living.
The cost of living in New York is 29% higher than the average in the rest of the country. And housing isn't the only thing that's expensive in New York. For the cost of healthcare, Bankrate put New York at number 48, almost the worst of all of the states.
Oregon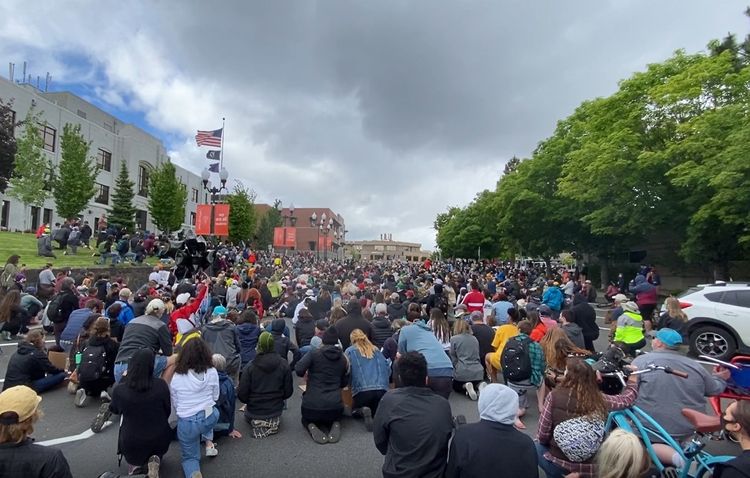 Oregon does, indeed, have much to offer and, unfortunately, everyone else thinks so too. Recently, Oregon has become a more popular place for people to move. And whenever an area becomes more popular, housing costs skyrocket.
The cost of living in Oregon has risen by 7.5% just in the past year. Currently, the median price for a house is $350,000, and if you want to rent, you're looking at about $1,366 per month. Portland, Oregon also saw major police protests in 2020, making some residents of this state feel unsafe.
Tennessee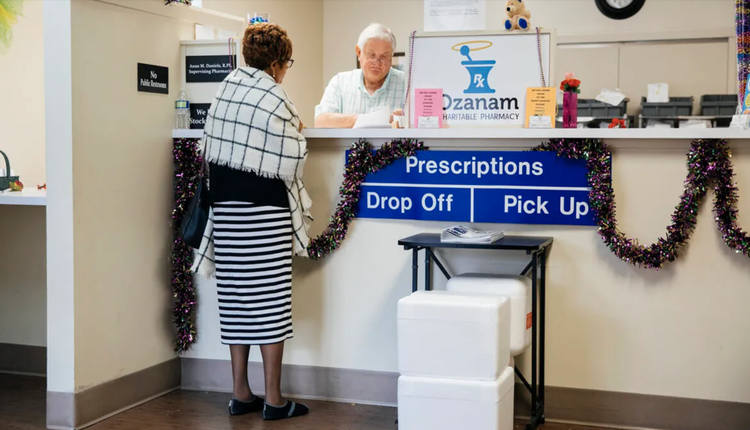 While fun seems to find its way toward Tennessee, healthcare funding from the federal government does not. Tennessee receives very little from the government to support its healthcare system, which has made the price of many prescription drugs quite a bit higher than the national average.
The insane medical costs have even forced some hospitals to close or cut back on resources. This is obviously not ideal when you're trying to get the best possible healthcare, especially when you find yourself in your golden years and need more medical care. 
South Carolina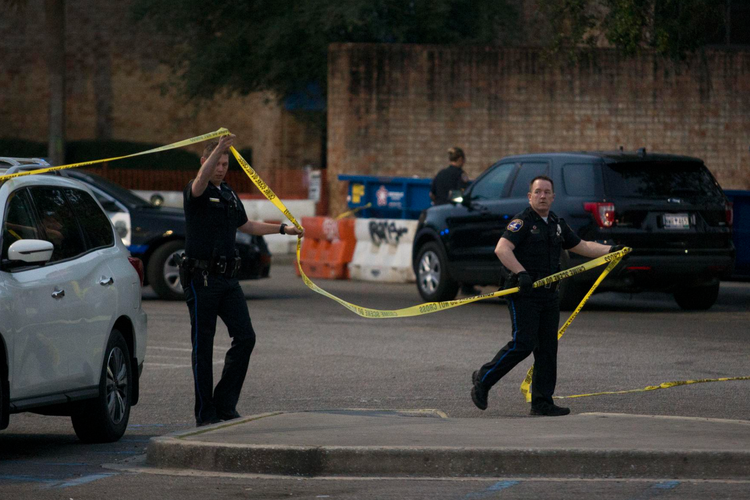 South Carolina has one of the highest crime rates in the country. What seems like an upside is that the cost of living is over 7% below the average in the rest of the country. However, incomes are even lower, so it balances out to be quite expensive for residents.
Healthcare in South Carolina does have some potential, as the state is home to some of the best hospitals in the country. However, the state is also in the top ten rankings for obesity, so it seems that they're still not doing great when it comes to health.
Hawaii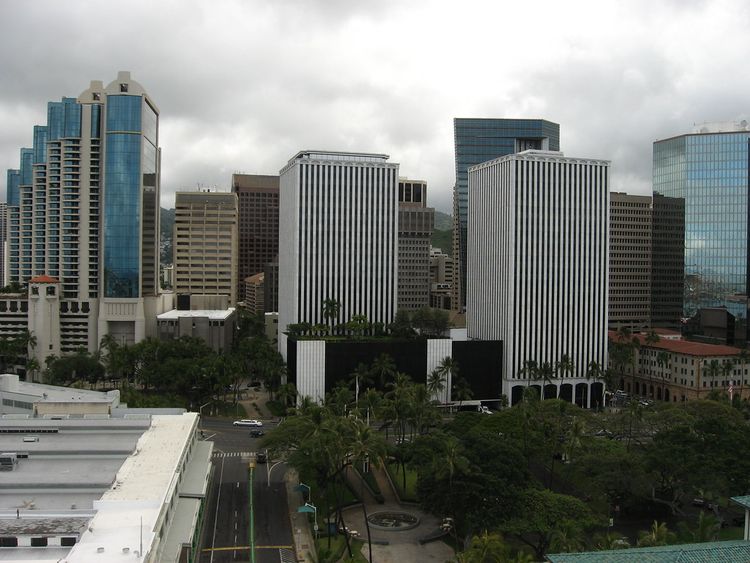 With good weather, beautiful jungles and beaches, and diverse food options, Hawaii seems like the perfect place to spend the rest of your life. That is, if you can afford anything. With an extremely high living cost, you can pretty much kiss your savings goodbye.
This is partially because the islands have limited space for housing, which drives up prices on the housing that already exists. Because of this, many are forced to move into high-rise apartments in crowded cities, which probably won't excite many retirees.
Georgia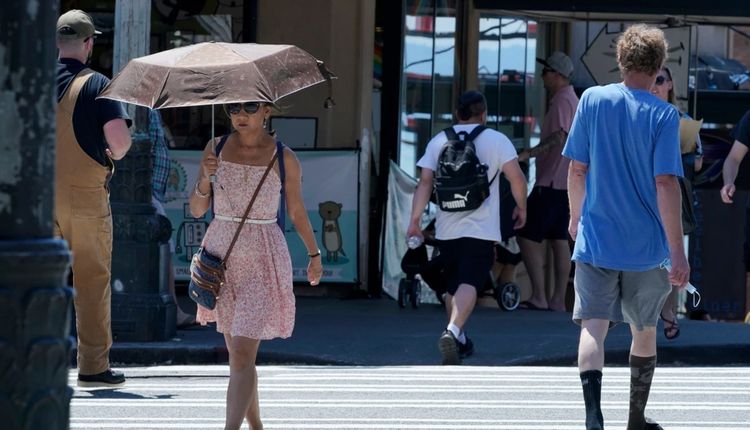 For those who like warmth, Georgia may be the perfect spot for you. However, if you get a little tired of the heat, you may not be such a big fan of Georgia's four seasons, which consist of: Summer, Allergies, Summer, and Summer with Christmas decorations. Are you getting the idea?
Georgia has also become overpopulated over the last few years, creating traffic congestion that, in some areas, exceeds that of Los Angeles. When you mix this with high humidity, you get a pretty serious smog issue, for which your lungs and skin won't thank you.
Louisiana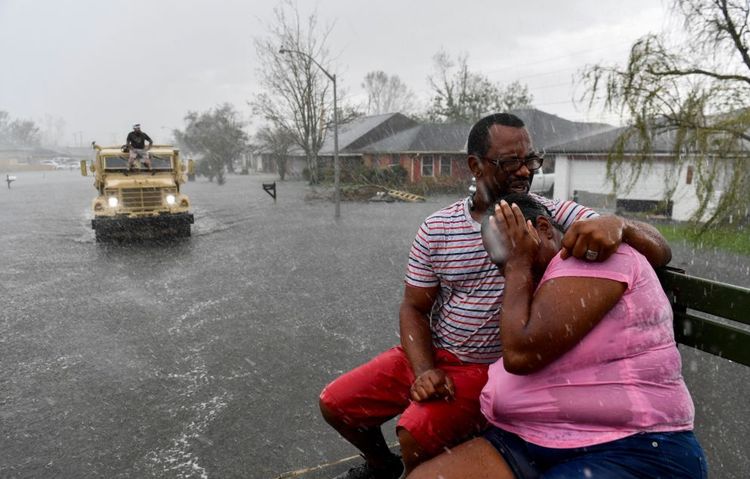 The level of humidity during the summer months is unbearable for some, leading many to leave Louisiana altogether. The area is also known for hurricanes. Additionally, Louisiana has a sales tax of 9.88%, which exceeds that of any other state in the entire country.
It also has the second highest crime rate in the country, a ranking not to be proud of, as well as poor-quality healthcare. Overall, it's clear that Louisiana, despite its rich culture, is missing many of the necessary essentials for a retirement location.
Connecticut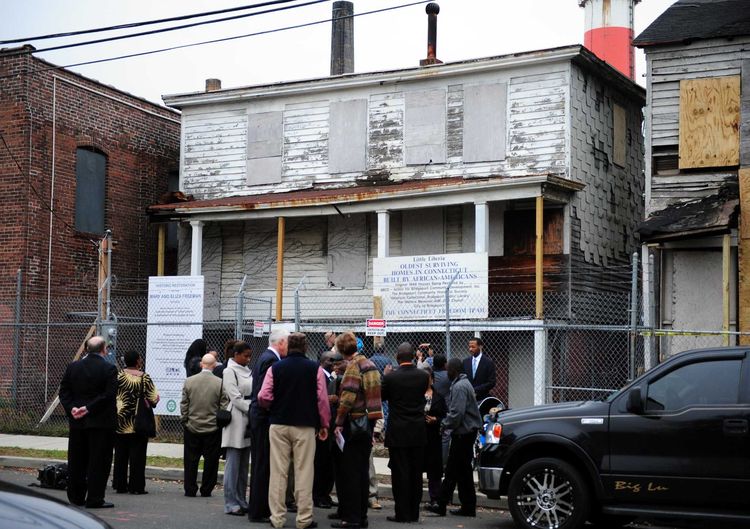 In Connecticut, half of your savings will be eaten up by taxes, making it difficult to enjoy living comfortably. Connecticut has one of the highest income taxes, and the third-highest property taxes, of all of the states in the country.
Connecticut is the richest state in the US and despite the high income of its residents, Connecticut struggles with its budget and has stubborn, long-lasting deficits. This means money likely won't be going toward supporting the various special needs of retirees – or its older citizens in general.
Oklahoma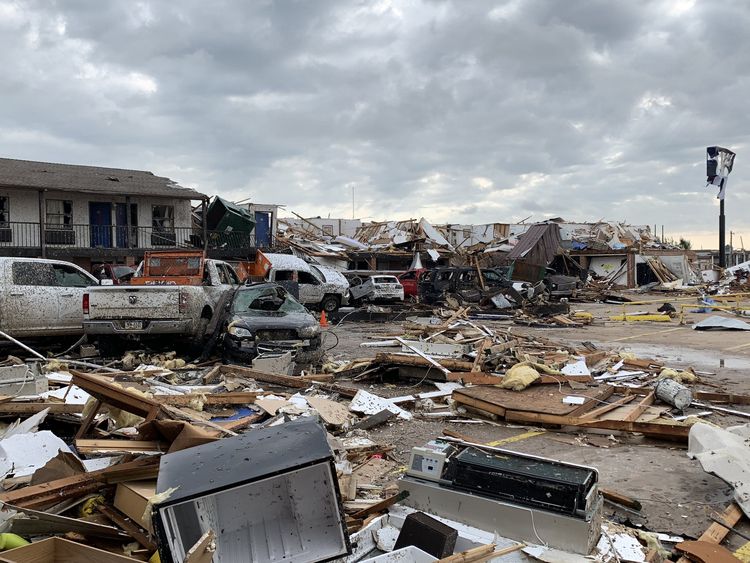 Throughout the year, many violent storms pass through Oklahoma, causing lots of destruction. The continual battle with natural disasters creates a constant need to repair bridges and roads, requiring lots of money from the state budget.
The state also has a very low number of doctors and a fairly high crime rate in some of the bigger cities. Oklahoma is also a landlocked state. So if you dream of retiring near the beach, you'll have to find someplace else to settle down.
Maryland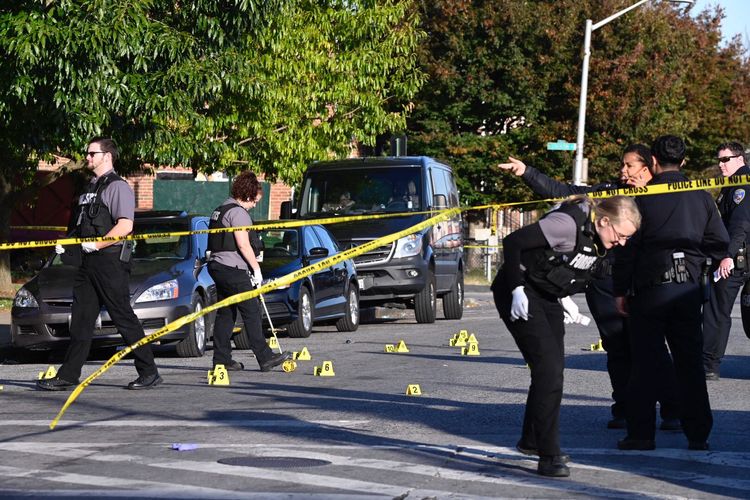 Some Maryland towns have very high crime rates. Unfortunately, the areas that don't have high crime rates have extremely high housing costs. So, you basically have to take your pick of a low cost of living or an unsafe neighborhood.
It's also important to note that state tax rates are very high, as well as taxes on gasoline, sales, estates, and inheritance. Maryland is also known for being predisposed to floods. So if your savings aren't already depleted by the taxes, the floods will do the trick.
Illinois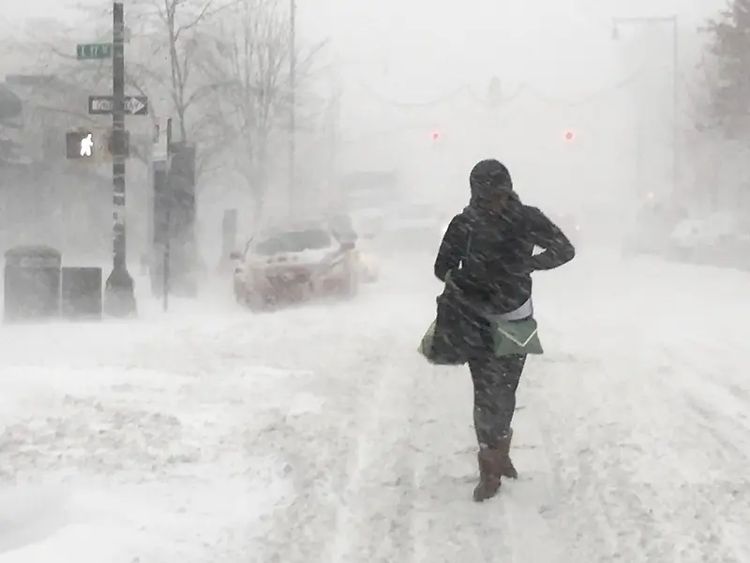 Illinois isn't the most ideal state for a retirement that's affordable and comfortable. Illinois does have some tax exemptions for its senior citizens, but the state also has the second highest property tax rates in the country, so you won't end up saving that much.
On average, you'll pay property tax of about $2,130 for every $100,000 of the value of the house. This is sure to drain your retirement fund more quickly than you'd planned. Additionally, you'll have to deal with an extremely high sales tax as well as extreme weather conditions year-round.
California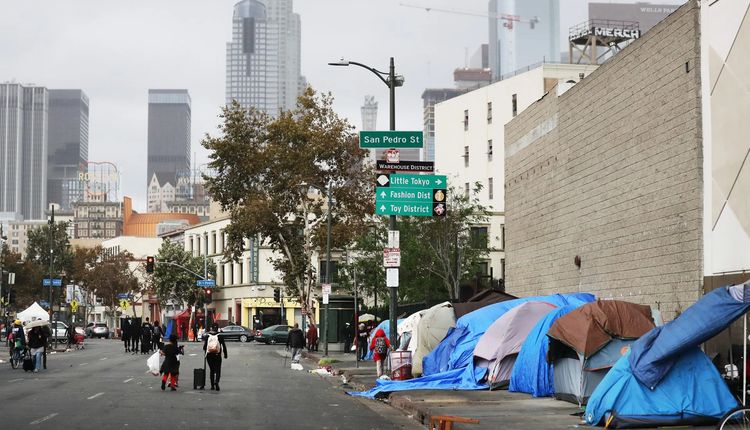 Many think of California as the dream location for retirement. However, many psychological studies have found that those who move to California tend to have a lower quality of life despite having access to the best of the best. The reality is that having everything can make you less happy.
California's average cost of living is the second highest in the country. Residents also have to keep up with all of the taxes, and the healthcare system in California is the seventh worst in the whole country. Overall, it seems California is a bit overrated for what you really get out of it.
Alaska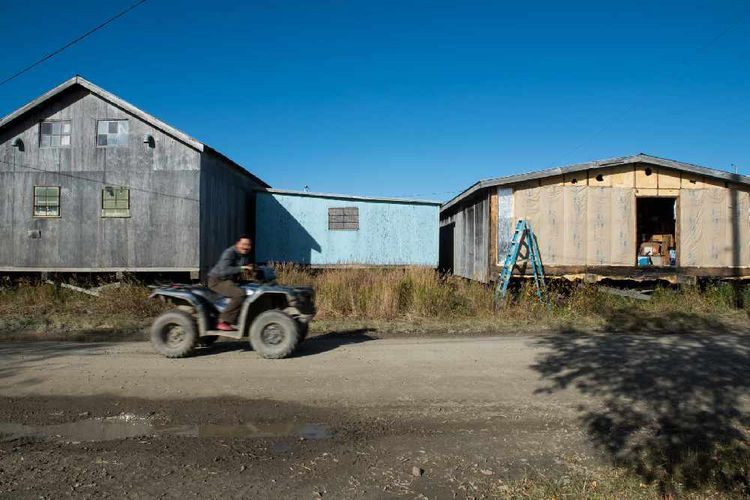 Alaska could be a great option if you're looking to drop everything and move far away. However, there're some less ideal factors in Alaska when viewed in the context of retirement. Despite low state and city taxes, the cost of living in Alaska is quite high.
This is because much of the food, clothing, and other resources have to be flown in from far away, as not much production happens within the state. Additionally, healthcare costs are the highest in any state in the US, and the rates are only continuing to rise.
New Jersey
The cost of living and the tax rates in New Jersey will deplete your retirement fund in the blink of an eye. The values of homes have climbed more and more every year, currently sitting at an average price of $311,600.
New Jersey also has the second highest state and local tax rates in all of America. In fact, because of the ridiculous rates, many residents are known to withdraw money from savings accounts during tax season. The state sales tax is also about 7%, which can make a huge dent over time.
Rhode Island
The weather in Rhode Island is so extreme that some houses get buried under snow until spring comes along to melt it away. For retirees, it's not really ideal to be trapped in your house during the long, cold winter months.
On top of that, tax rates and the cost of living are both very high in Rhode Island, which will deplete a retirement fund fairly quickly. Luckily, many areas are quite safe to live in, but only in the cities where the housing costs are prohibitive.
New Mexico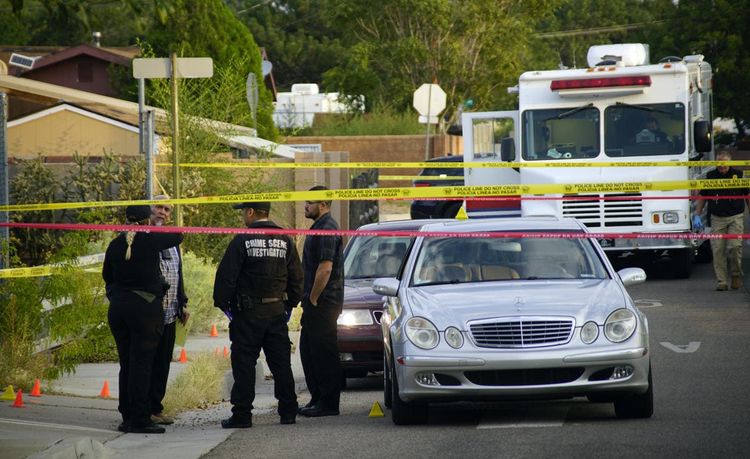 New Mexico is known for its beautiful mountains, sand dunes, and numerous options for exciting outdoor activities. There is also adequate healthcare. This all sounds like it makes the state a great spot, but the cost and quality of homes, as well as the quality of life, are less than ideal for many.
Housing costs are very high in New Mexico when compared to most other states in the country. In fact, Albuquerque's average is 5% higher than the national average, and Santa Fe's is almost 20% higher. Additionally, many areas of New Mexico are known for their extremely high rate of violent crime.
Indiana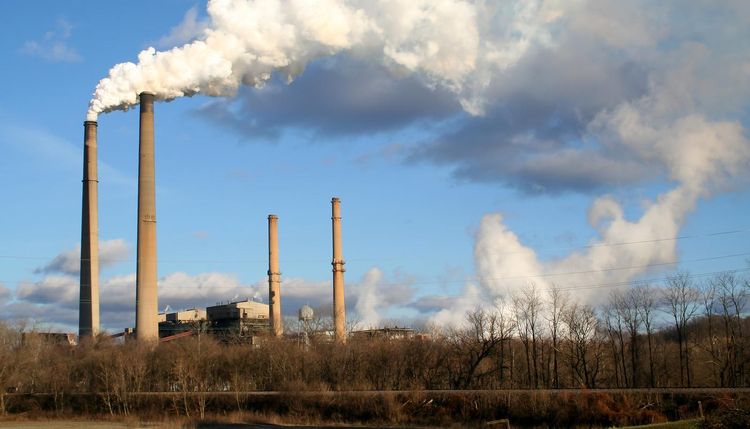 Indiana ranks number three in the country for the number of tornadoes that blow through the state each year. Sometimes these are even accompanied by snow, creating powerful snow storms. Additionally, Indiana has absolutely terrible water pollution.
There are many industries sprinkled throughout the state that release more toxic chemicals into the air and water than anywhere else in the country. You don't want to be breathing that air, or drinking that water, especially in your later years.
Kentucky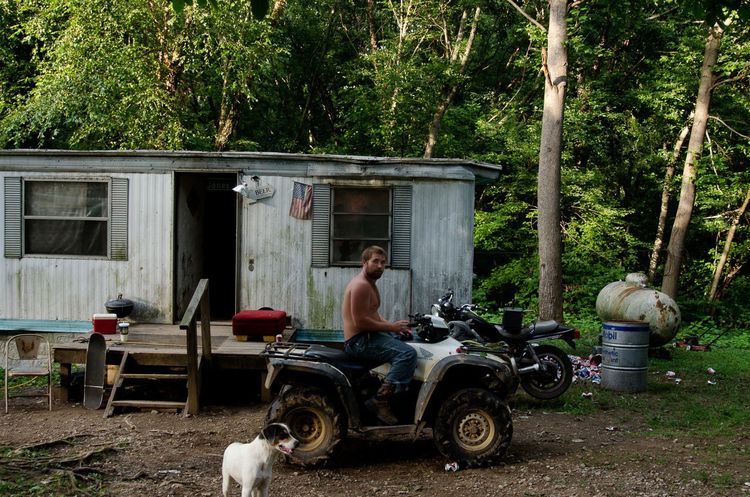 11% of seniors in Kentucky are living in poverty. Additionally, the average cost of healthcare needs for a senior couple in the state is over $384,000. In many cities throughout the country, you could buy a nice house for that price.
The rate of smoking in Kentucky is higher than the national average. Seniors also generally don't engage in any exercise, and there is very limited access to healthy food choices. Despite a lower cost of living, the issues seem to outweigh the benefits of retiring in this state.
Alabama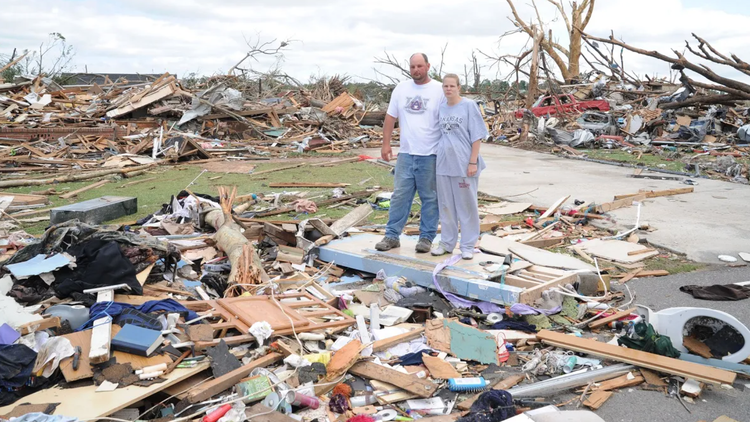 Alabama has a very quirky culture that some find very attractive. Unfortunately, there are some aspects of life in Alabama that are less than ideal for those looking to retire. Alabama is known for its tornadoes, as well as other extreme weather conditions.
During the summer, the humidity level is practically unbearable, and the geography of the state is predisposed to hurricanes. If the weather isn't enough to dissuade you, Alabama has the eight-highest crime rate of all of the states in the US, so it's definitely not the safest place.
Arkansas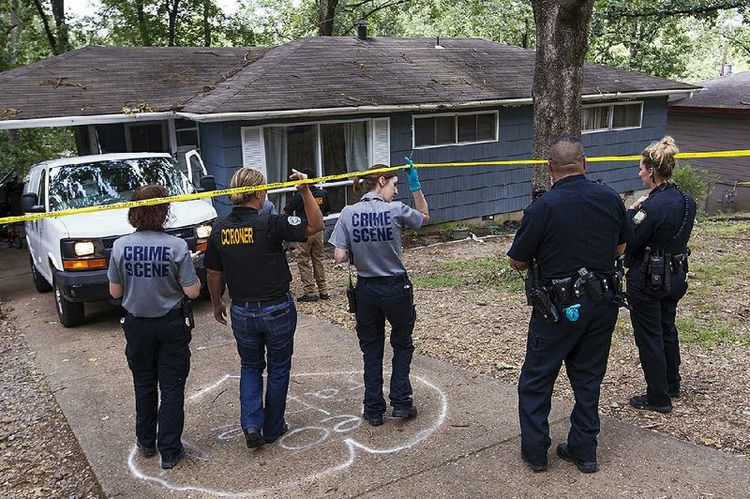 For seniors looking to spend their later years more actively, you can hit the trails or soak in one of the many hot springs. However, not everything about this state is as romantic as outdoor activities. Arkansas has one of the highest crime rates in the entire country, with only a few states ranking before it.
Additionally, the state was rated last on WalletHub's rankings of the quality of life in each state. It doesn't get worse than last. Arkansas does rank better in the context of overall affordability. Whether this factor outweighs some of the downsides is something that you'll have to decide for yourself.
Delaware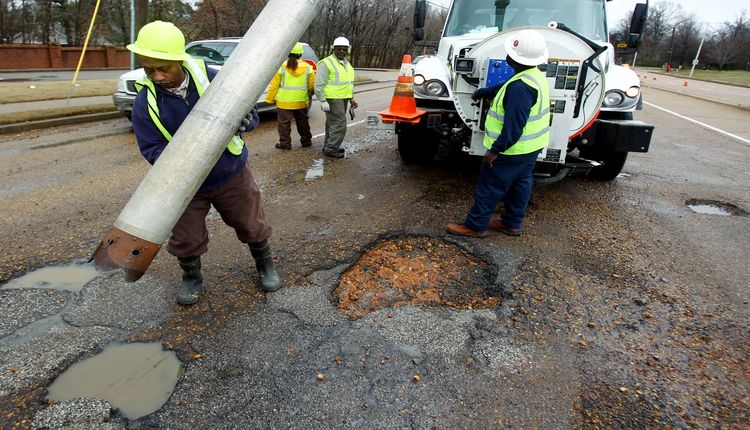 There are many aspects of this state that make it sound like a great place to settle down. For instance, the state has a whopping sales tax of 0 percent. That's right, there's no sales tax in Delaware. However, this doesn't mean that living there is cheap.
The average price of a home in Delaware is currently at $275,000, and that number is rising. If you want to rent instead, you're still looking at a monthly price of $1,300. Additionally, there's no public transportation, and the roads are constantly filled with construction and potholes.
West Virginia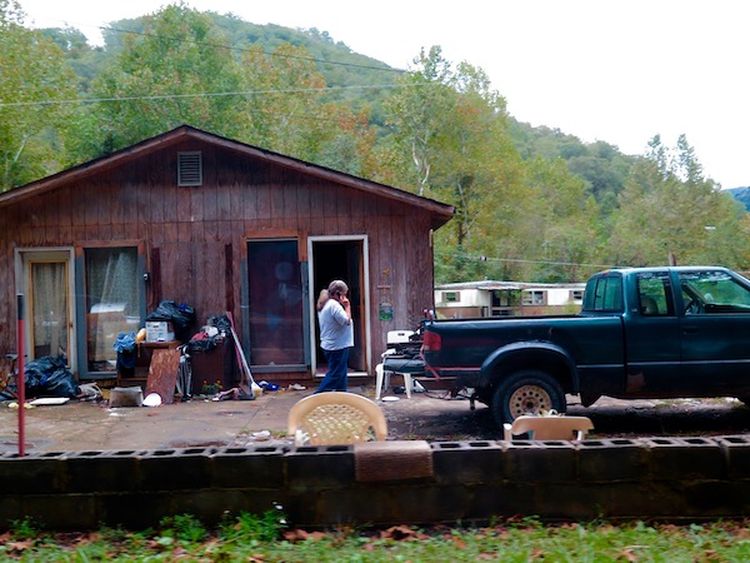 The natural beauty in West Virginia is quite remarkable. However, before you start packing your bags to head for the hills, you may want to consider some of the less ideal parts of living there. While it may win awards for beauty, West Virginia doesn't win for health.
This state ranks number one for obesity and has been ranked number five for the state with the unhealthiest seniors, according to the United Health Foundation. This may be because of the very high cost of healthcare in the state.
Mississippi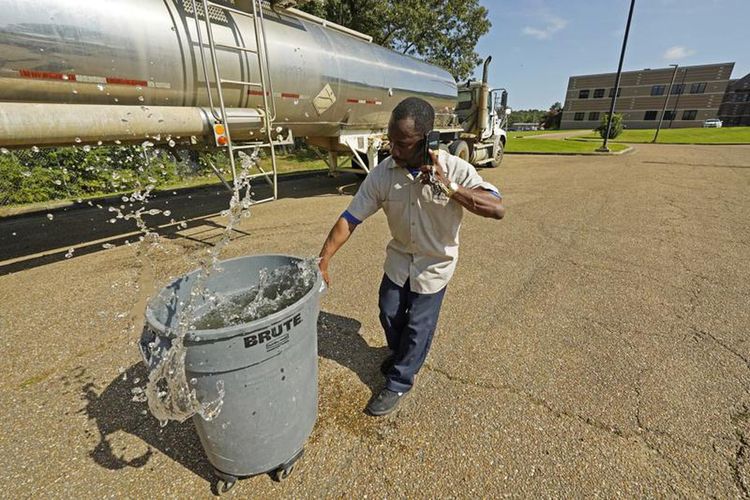 Mississippi has one of the lowest rates of income per capita in the country, and many people are living in poverty. It's also one of the worst states regarding the quality of healthcare. Mississippi also has the third highest obesity rate in the country.
To add to its health issues, there is no clear end in sight for the water crisis in Jackson. In addition, the state is also known for having terrible tornadoes. Overall, if you're looking for a quiet retreat, there's probably a better place to retire.
While you may be starting to think there are no good options for retirement, don't worry; there are many states that offer better options when considering your next move. Now that you've seen some of the worst, here are some of the best states to retire in…
Minnesota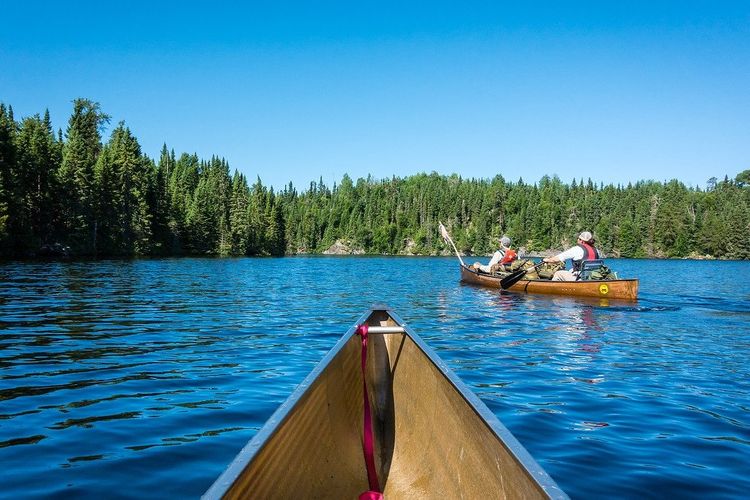 Minnesota was ranked number one for quality of life as well as the quality of healthcare for senior citizens, according to WalletHub. The cost of healthcare is also fairly close to the average in the country. Minnesota also has a large number of very highly-rated hospitals.
Many retirees have moved to Minnesota over the past few years, so clearly others are catching on. Due to this recent increase, the state has been in the process of developing more of its infrastructure specifically to support senior citizens.
Utah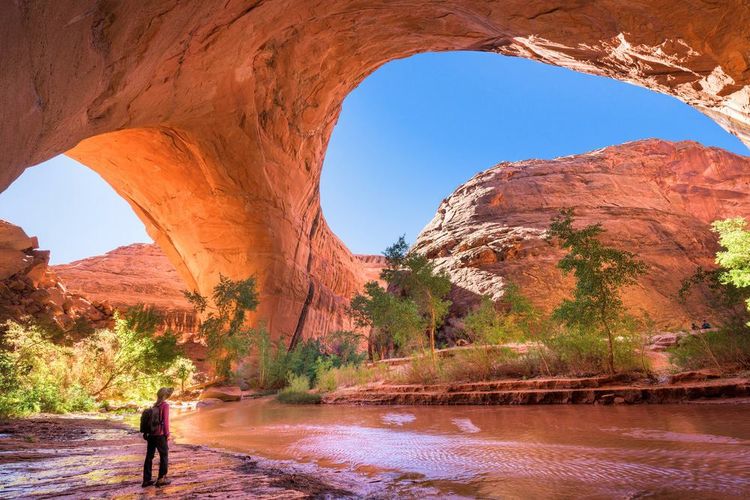 Utah has beautiful mountain ranges, outdoor activities, access to local food, and so much more. The state contains seventeen national parks within its borders, holding an insane amount of beauty. But sightseeing is far from all that Utah has to offer.
Utah is known for its very excellent healthcare. The University of Utah Hospital is located in Salt Lake City and provides quality care for many citizens. This city is also very affordable, and you can walk around or use the light-rail system, so there isn't much need for a car.
North Carolina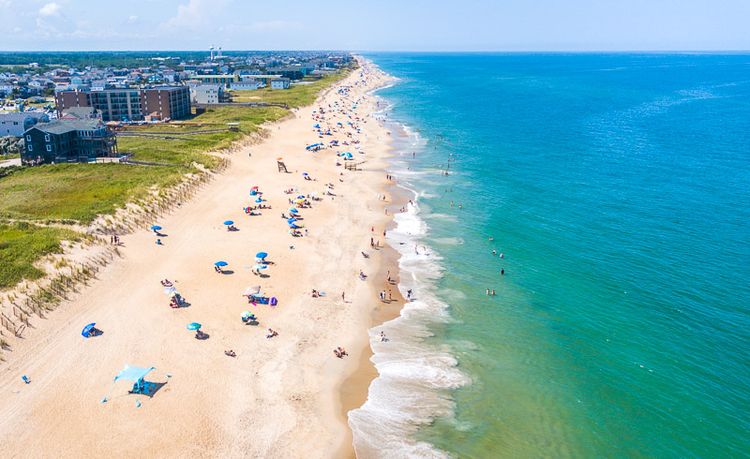 North Carolina offers a great diversity of natural scenery. You could be up in the rugged mountains, then relaxing on a sandy beach all in one day. The climate of North Carolina is milder than South Carolina, with hot, humid summers, but chilly winters.
Healthcare can be a bit expensive, but there is no tax on Social Security, and property taxes are fairly low, helping to balance it out. Also, the cost of housing is very low, and an average home costs around $173,800, which is 5% lower than the country's average housing cost.
Arizona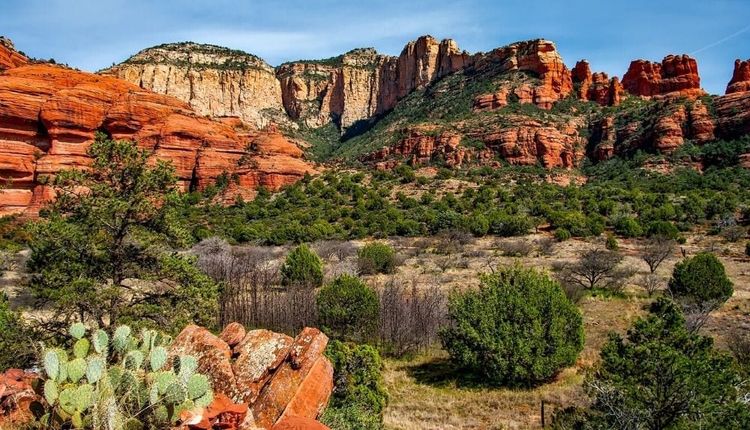 If you're a nature lover, Arizona is probably one of the best options. Many think of extreme heat when thinking of Arizona, and while it's true that the temperature can get pretty high, Bankrate ranked Arizona as the second-best state as far as the weather is concerned, second only to California.
Many of the major cities get approximately 250 sunny days each year and the cost of housing in Arizona is not bad at all. The sales tax is a bit higher than other states, with an average of 8.25%, but there is absolutely no tax on Social Security.
Wisconsin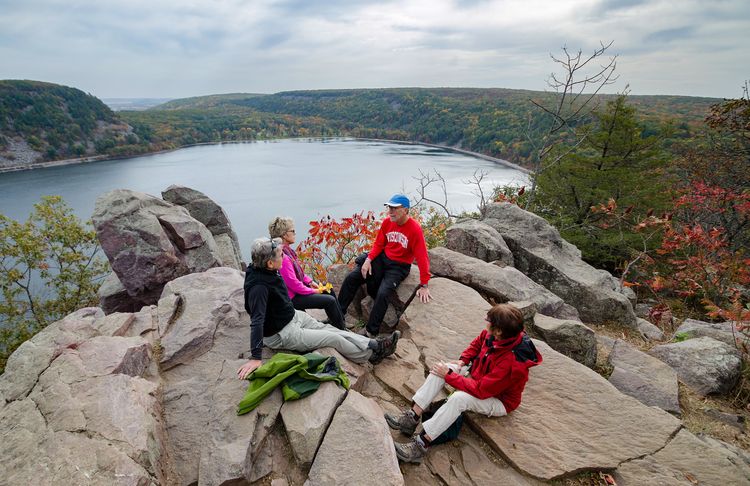 There are many activities to enjoy in the beautiful outdoors of Wisconsin. For retirees, a low cost of living as well as low taxes makes this state a great option. Not only are there low taxes, but some things like Social Security and government pensions aren't taxed at all.
Bankrate has ranked Wisconsin as very high on the scale of healthcare quality. Also, Madison and Milwaukee are filled with rich culture, including entertainment and dining options at affordable prices. As well, the median price of a home is $250,000, though you could find an apartment for much less.
Missouri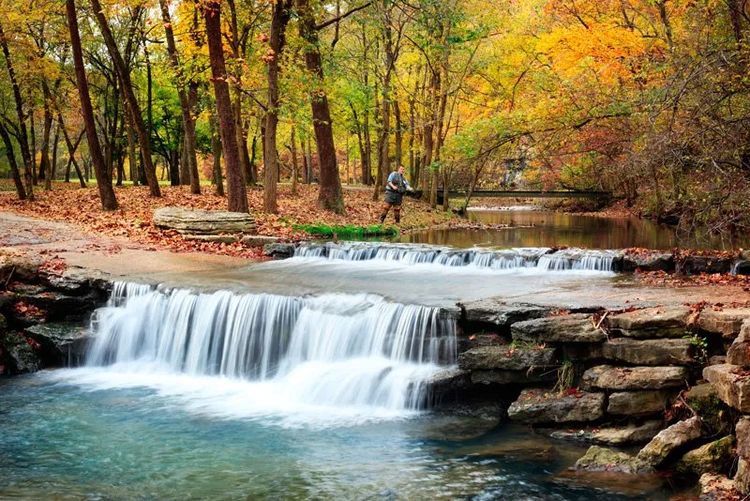 Missouri has miles of beautiful beaches, exciting food to try, and notable wine and beer industries. The state is also known for highly-ranked hospitals, providing retirees with great healthcare. The climate of Missouri includes hot summers, fairly cool winters, and many days of sunshine.
The cost of living in Missouri is one of the lowest in the country. You do have to pay taxes on Social Security as well as pensions, but the low cost of housing will even this out a bit. There are some really awesome retirement communities such as Blue Springs, where a retiree can get a home for around $175,100.
North Dakota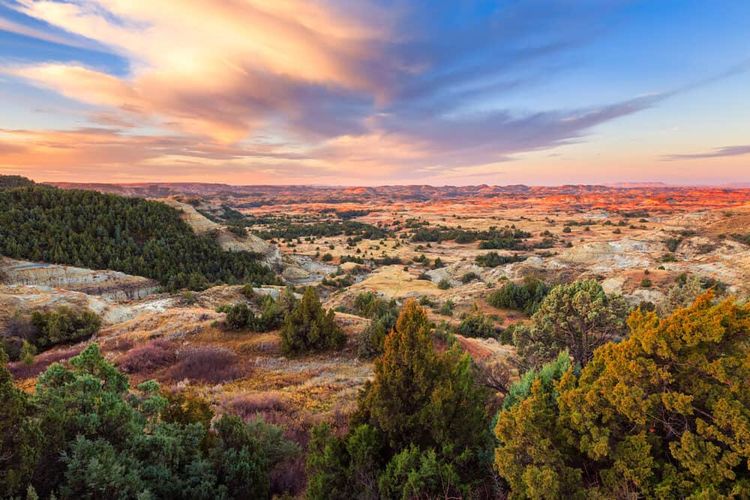 North Dakota has absolutely stunning natural beauty, as well as lots of entertainment and culture. One of the biggest cities, Bismarck, sits right on the Missouri River; you can fish, enjoy various water sports, and a vibrant downtown arts scene.
North Dakota also has fairly low-income taxes, and the cost of living is pretty affordable, too. You can get a house in Bismarck for around $271,200, or in Fargo for $225,400. To top it all off, the largest cities all have very high-quality hospitals.
Nebraska
If you like hiking or mountain biking, Nebraska is the perfect spot to stay active during your retirement years. It's not the most tax-friendly place for older citizens, but Nebraska's average cost of living still remains below the average for the country.
Lincoln, one of the biggest cities, is filled with shopping, entertainment, dining, arts and music, and so much more. If your retirement fund isn't huge, you won't have an issue in Nebraska. The average price of a home in Lincoln, according to Zillow, is only $175,500, and even less in Omaha, at $167,500.
Pennsylvania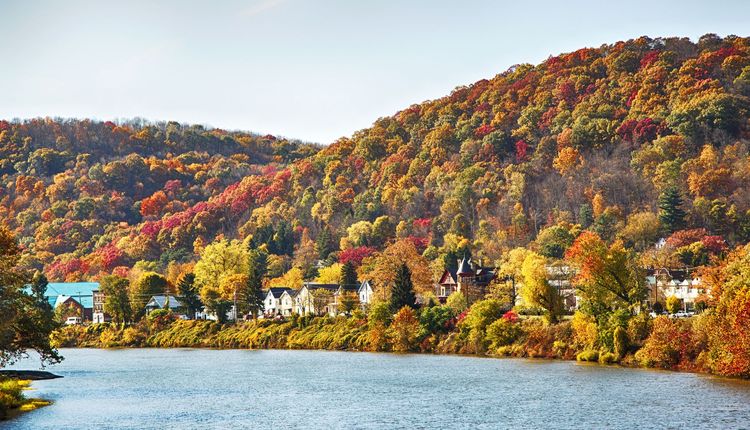 Pennsylvania has good public transportation, lots of history, and tons of entertainment. There is access to mountainous areas as well as beaches. The state has a fairly low sales tax of 6%, as well as no tax on any retirement income or prescription drugs, a plus for senior citizens.
Lancaster was ranked number 2 on a list of the 100 top places to retire in America. It has affordable housing, high-quality hospitals, and a quaint downtown area. Even bigger cities like Pittsburgh and Philadelphia have a relatively low cost of living as well.
Massachusetts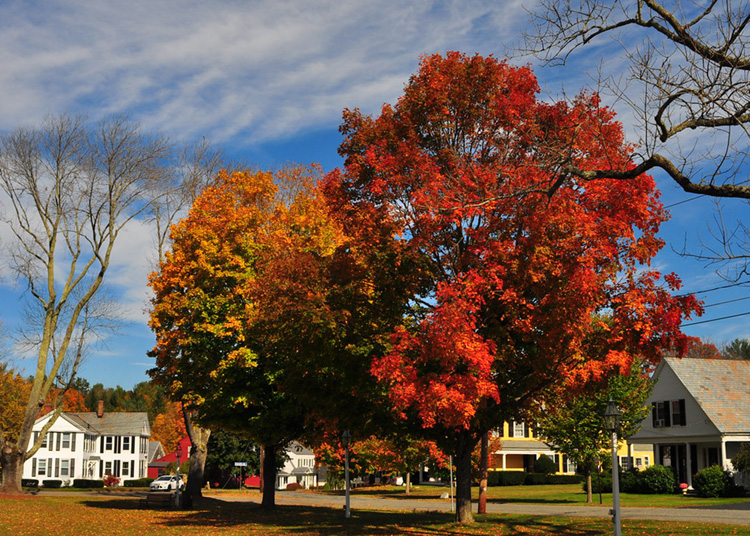 Massachusetts gets very snowy during the winter and has a fairly high cost of living and tax rate. However, some of the best hospitals in the country are located in this state, as well as a rich history and culture. WalletHub ranked it close to the top for quality of life.
Some towns also offer more affordable prices when it comes to housing than some of the bigger cities. For example, an hour from Boston in Leominster, you can get a home for about $250,000. In more coastal areas like Plymouth, condos start at about $160,000.
Montana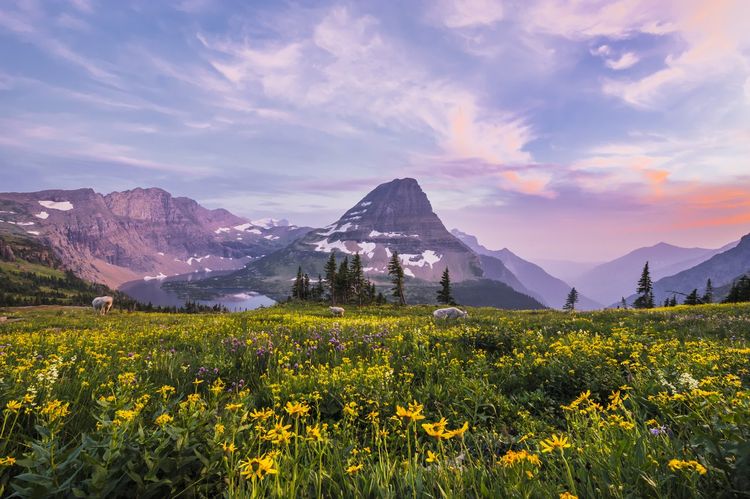 While Montana definitely does get some snow, there's so much more to the state. Montana has beautiful scenery, lots of history, and some awesome cities to explore. Best of all, the state has no sales tax, and the cost of living is fairly low.
You can get a home for around $185,900 in Billings, according to Livability.com. This city also features restaurants, shopping, entertainment, and an Old West vibe. In larger cities like Missoula, you'll find highly regarded hospitals.
Washington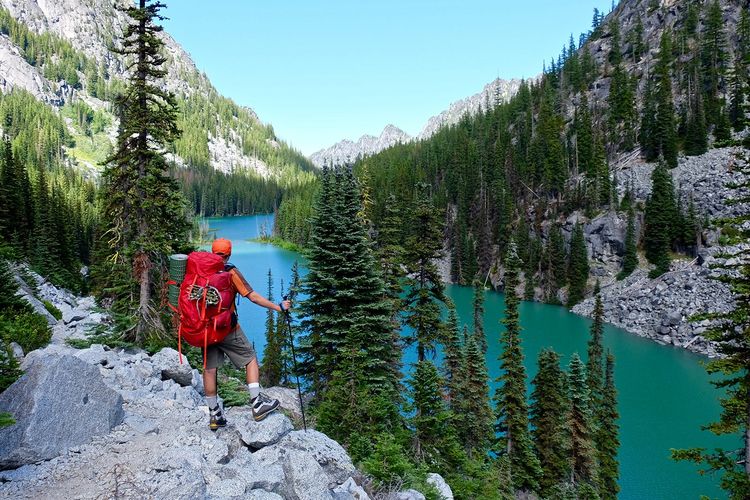 Washington features 3,000 miles worth of coastline, as well as two large mountain ranges. Some areas are very rainy for most of the year, but you can also find cities with more temperate weather. Seattle has so much to offer: good healthcare, entertainment, culture, amazing food, and safety.
What Seattle lacks, however, is living options for retirees on a budget. Smaller cities like Spokane are much more affordable. The median price of a home in Seattle is $764,200, while in Spokane, it's only $194,500 – so smaller cities can give you all of the benefits of Washington, without depleting your wallet.
Colorado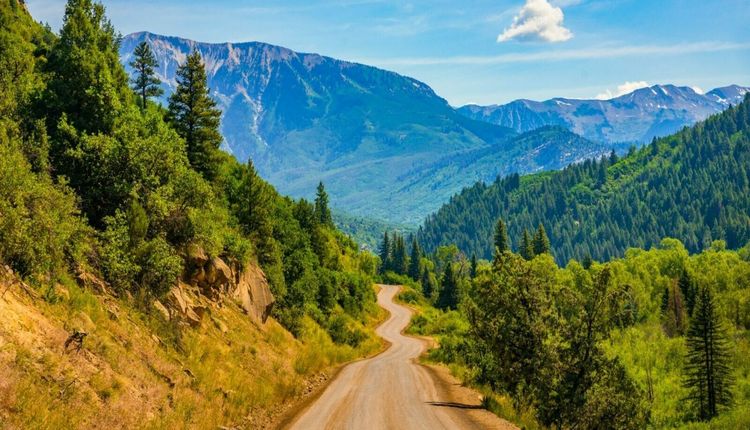 Colorado has mountains, alpine lakes, breweries, and small-town charm. Not to mention a very high quality of life, fantastic healthcare access, and some great tax deductions for the elderly. No wonder so many people retire here.
While Denver and Boulder are on the expensive side, many small towns offer the same access to the beauty contained within the state without insane prices. For instance, in Greeley, you can get a one-bedroom apartment for just $1,000 per month.
Idaho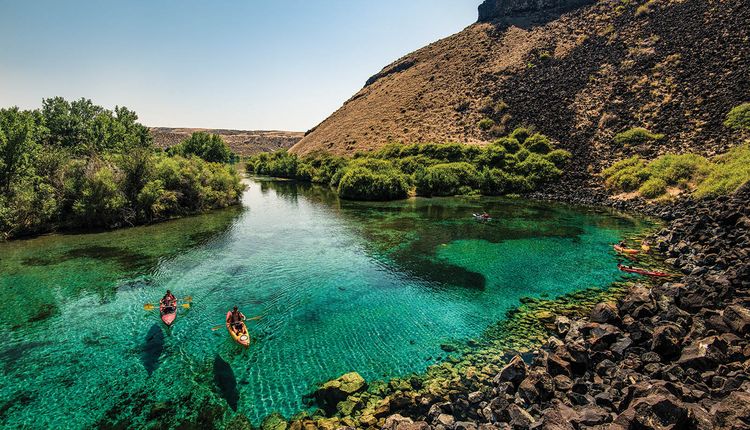 Idaho has way more to offer than just potatoes. The environment is absolutely beautiful, offering all four seasons in all of their glory, tons of outdoor activities, as well as a low cost of living. In Idaho Falls, you can rent a one-bedroom apartment for only $560 per month.
Idaho in general has an average cost of living that's 5% below the national average. Healthcare for retirees is also cheaper than the national average. Perhaps best of all, Social Security benefits in Idaho are completely nontaxable.
New Hampshire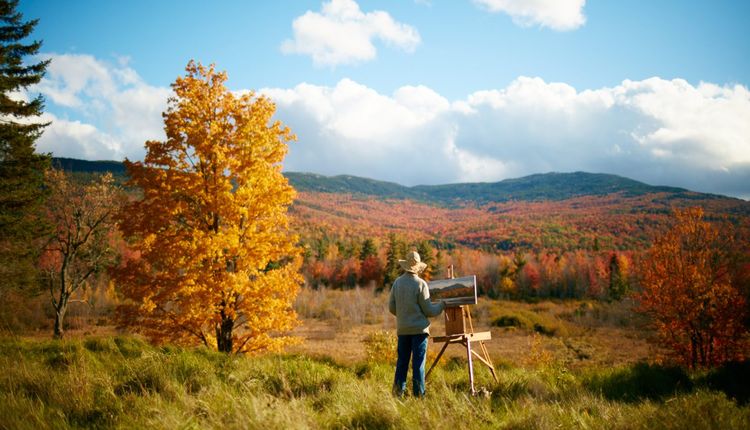 New Hampshire really is the whole package when it comes to an ideal spot for retirement. If you move here, you enjoy the benefits of beautiful nature, a quiet environment, low taxes, superb healthcare, and lots of exciting activities. The cost of living is also fairly low.
New Hampshire also has no sales tax. Necessary resources, such as clothing and food, are also fairly inexpensive. Dividends have a 5% tax, and taxes on interest can take a healthy bite. However, retirement income is not taxed at all. New Hampshire just might be the best state to retire in.