These Celebrities Have Bodyguards At All Times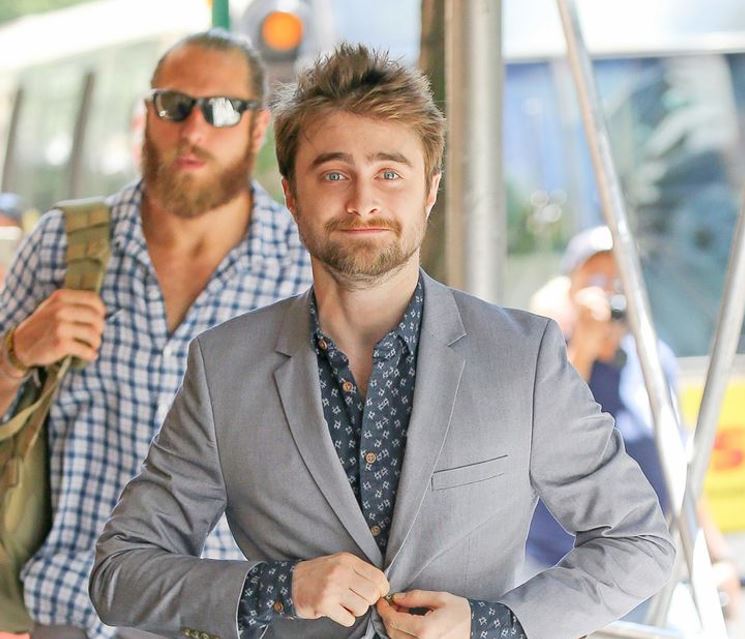 Once a celebrity reaches a certain status, they often feel, and for good reason, that they need protection anytime they're in public. A life of fame and fortune can seem like a dream come true, until that dream turns into a safety and security nightmare.
Celebrities such as Kim Kardashian and Taylor Swift know from firsthand experience how frightening it can be to deal with crazed fans, but they're not the only ones. Countless famous people have dealt with scary public encounters, and once you know these stories you understand why celebrities of a certain status don't just enjoy having a bodyguard and are okay paying out a hefty amount for one, they absolutely need a bodyguard…
Bella Hadid – Annual Bodyguard Cost: $250,000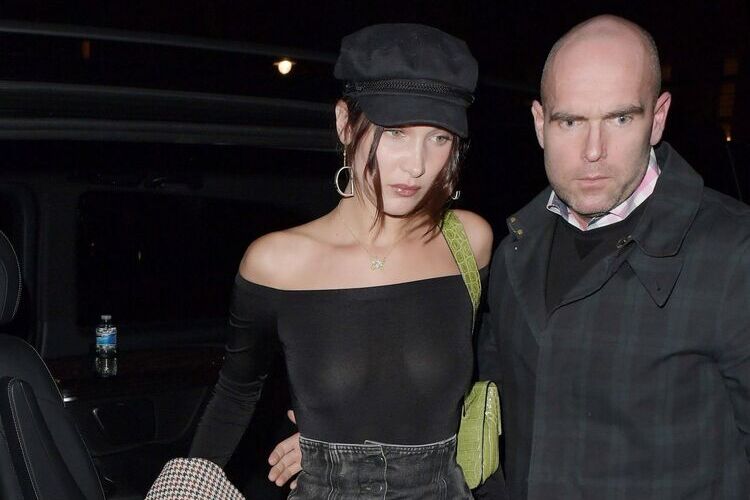 Bella Hadid is a supermodel who comes from an affluent family, and it's easy to see why there is a need for security. Her sister Gigi, famously ended up getting grabbed by a man at Milan Fashion Week back in 2016, so it's understandable for her to be a little concerned for her safety. 
One of Bella's bodyguards, Simon Newton, who has a sense of fashion himself, has gotten some attention for his stylish looks. Another member of her security team once pushed a female paparazzi out of the way, prompting the supermodel to scold him about touching her. 
Lady Gaga – Annual Bodyguard Cost: $125,000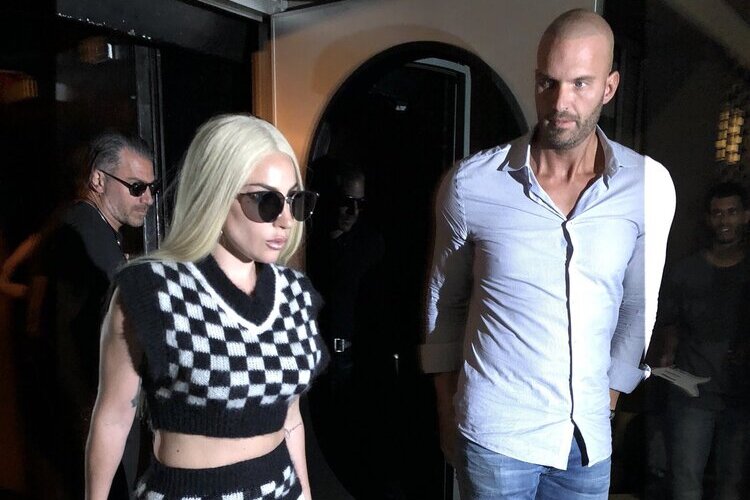 You'll notice that whenever Lady Gaga is out and about, she has security with her at all times. That shouldn't come as a shock, considering her massive popularity. The unique pop star-turned-actress has tons of fans worldwide, whom she has nicknamed "Little Monsters."
Her Dutch bodyguard, Peter Van Der Veen, is quite the celebrity himself. He is a former bodybuilder and a beauty-contest winner, though his duties as a bodyguard pay pretty nicely at $100,000 per year. In fact, his skills have become so known throughout the entertainment world, that he has worked security for some other high-profile names. 
Madonna – Annual Bodyguard Cost: $500,000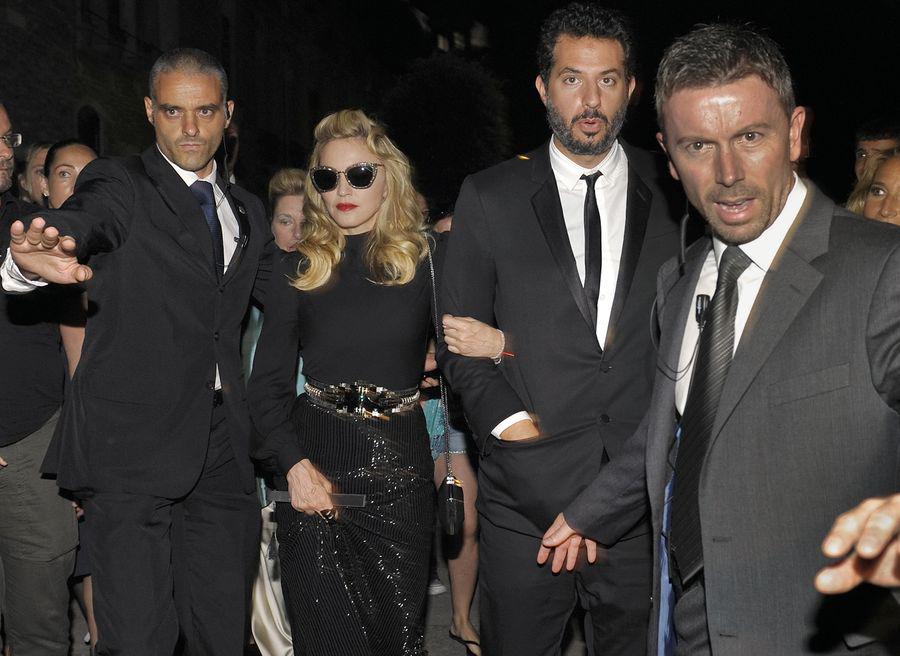 Dubbed the "Queen of Pop," Madonna rose to fame in the '80s with an array of hits such as "Just Like A Prayer," "Holiday," and numerous others. Her storied music career has spanned decades, so it's certainly no wonder that someone with her status would want protection from mobbing fans.
Madonna has even been known to date some of her protectors, having struck up a relationship with bodyguard James Albright in the early '90s. In 2013, she allegedly had even sent one of her bodyguards to chaperone a date between her daughter and young acting phenom Timothee Chalamet.
Shakira – Annual Bodyguard Cost: Unknown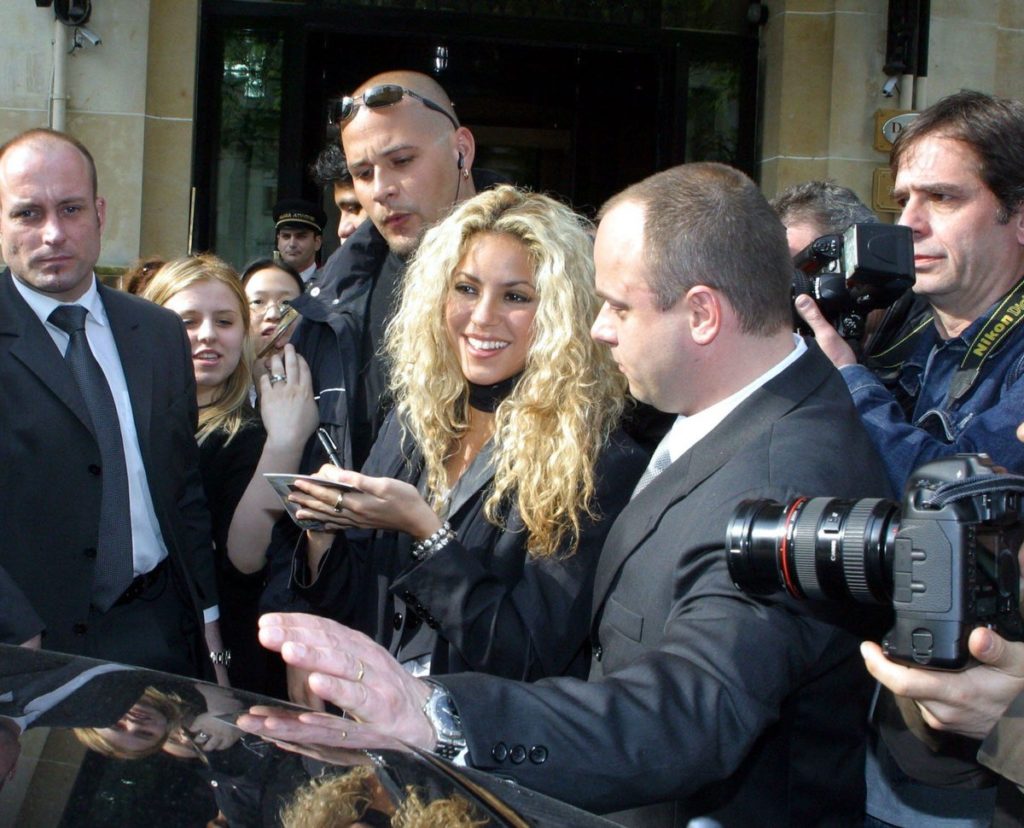 Everyone knows her hips don't lie — and neither do Shakira's bodyguards when it comes to how strong they are. When the singer walks together with her security team, she looks like a kid compared to their massive stature.
She even enlists the help of Tonino Mebarak, her older half-brother. It's understandable that the hugely-successful Colombian pop star would need some protection, as she's had fans storm the stage at her shows. She also was almost robbed in broad daylight in late 2021. 
Cardi B – Annual Bodyguard Cost: $250,000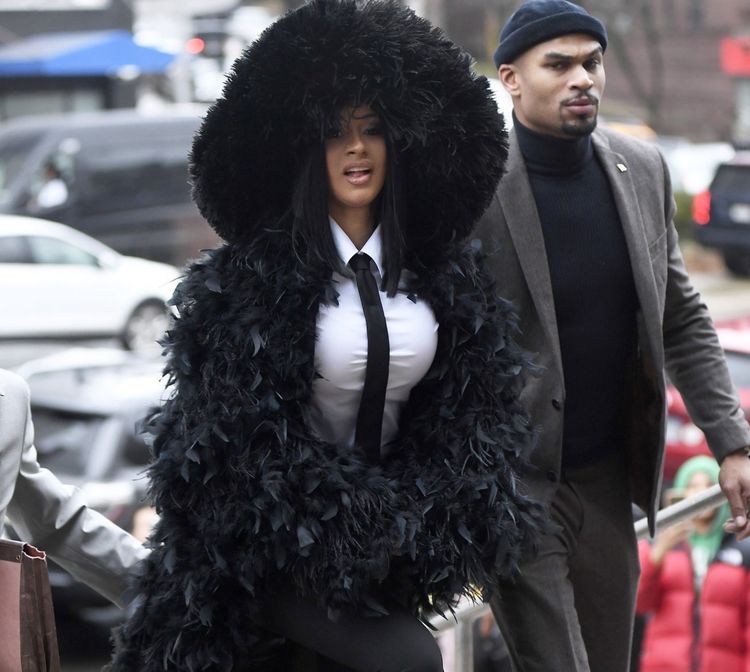 Say hello to Price, the handsome bodyguard who gladly protects pop star Cardi B. This super suave bodyguard now has his own Instagram account and has quite built quite the following of his own. Some fans even quip that Cardi B's hubby Offset should have reason to be worried about Price. 
The truth is, Price himself might need his own security soon because he has become so popular. The world started taking notice of Cardi B's protector, and the Internet has developed quite the crush on the fashionable companion.
Britney Spears – Annual Bodyguard Cost: $600,000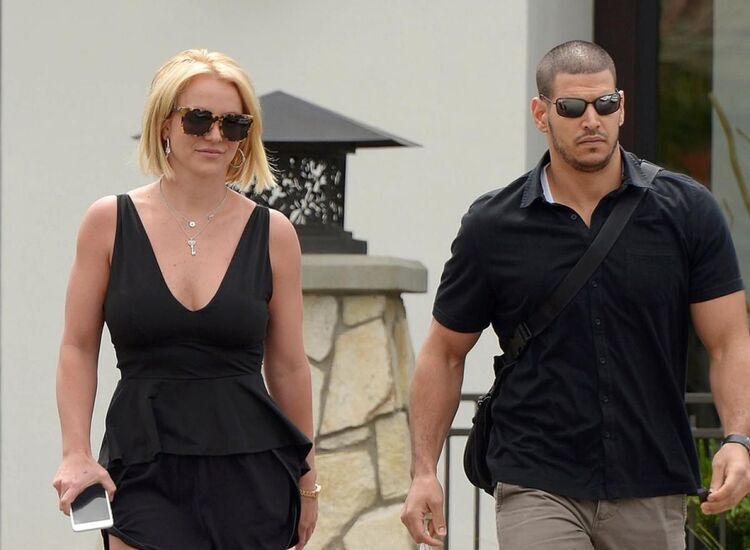 At this point, the situation with Britney Spears' conservatorship, which ended in late 2021, has become very public knowledge. Apparently, during the 13 years that the pop star was under her father's control, she was also under constant surveillance.
A former bodyguard of hers, Fernando Flores, would end up confirming Britney's testimony that her father Jamie had been abusive toward her. According to him, the singer's phone was monitored and she wasn't allowed outside by herself.
Cheryl Cole – Annual Bodyguard Cost: Unknown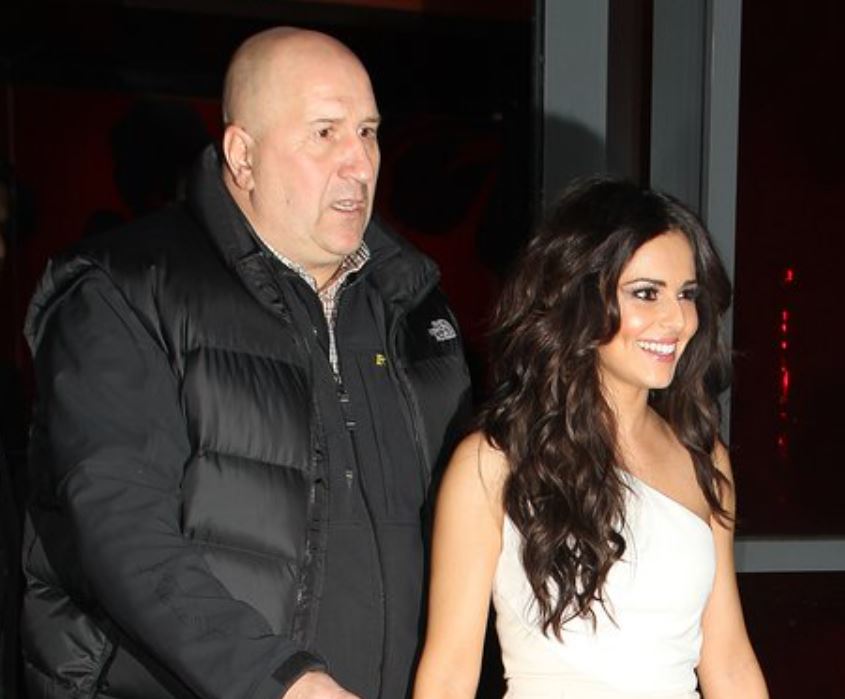 After winning a spot in Girls Aloud back in 2002, Cheryl Cole became a star, though mostly in the U.K. Besides for being known for her star-studded vocals and charming TV personality on the U.K. version of The X-Factor, in 2021, she had a baby with Liam Payne, formerly of the hugely-popular band One Direction. 
Whether in the United States or in Britain, a superstar family certainly needs someone to make sure starstruck fans don't get out of line. Since this pint-sized beauty is often traveling alone, it makes sense that she needs some real muscle to keep her safe. 
Jennifer Lawrence – Annual Bodyguard Cost: $125,000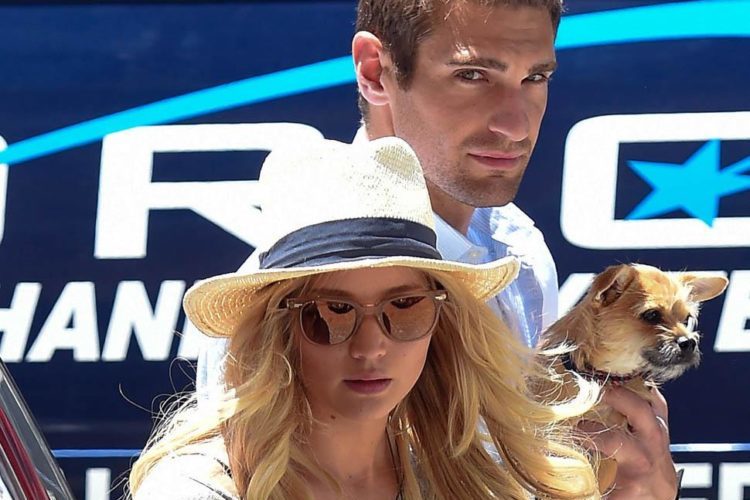 Greg Lenz, one of the bodyguards for Jennifer Lawrence, is another bodyguard who ended up becoming a viral sensation. The former model was captured on camera carrying Lawrence's chihuahua, which was basically enough for the Internet to blow up with fan pages dedicated to him.
Lenz worked for Lawrence for a short stint and can even be spotted in the background photos taken on the set of the The Hunger Games. He isn't the only bodyguard of Lawrence's that's easy on the eyes. In 2014, Justin Riblet also went viral when he was seen with the star at LAX airport.
Beyonce and Jay Z – Annual Bodyguard Cost: $4 Million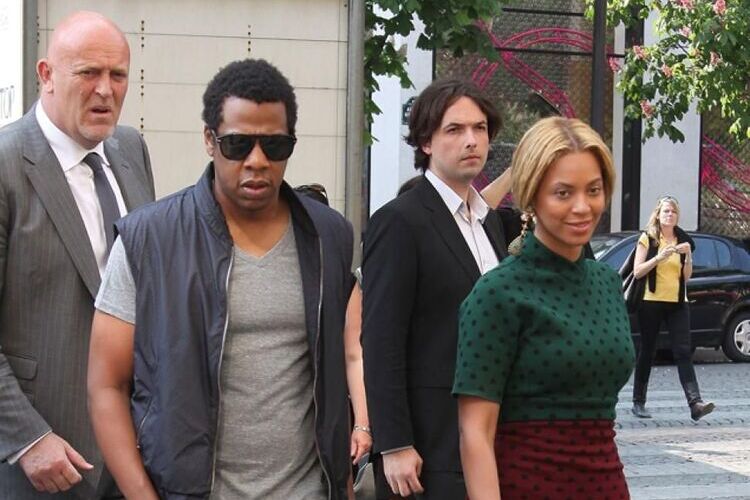 Global superstars Beyonce and Jay-Z are billionaires, so they certainly will need top security, even when doing basic things that the rest of us do. Parents supposedly complained about the security motorcade and bodyguards present when the couple took their daughter Blue Ivy to preschool, but it's understandable considering fans have attacked them in the past. 
In the infamous elevator scene where Beyonce's sister Solange attacked Jay-Z in 2014, it probably made Jay-Z realize the importance of beefing up security. The bodyguard that was present, Julius DeBoer, actually pulled Solange back from Jay-Z during the incident. 
Jason Momoa – Annual Bodyguard Cost: $125,000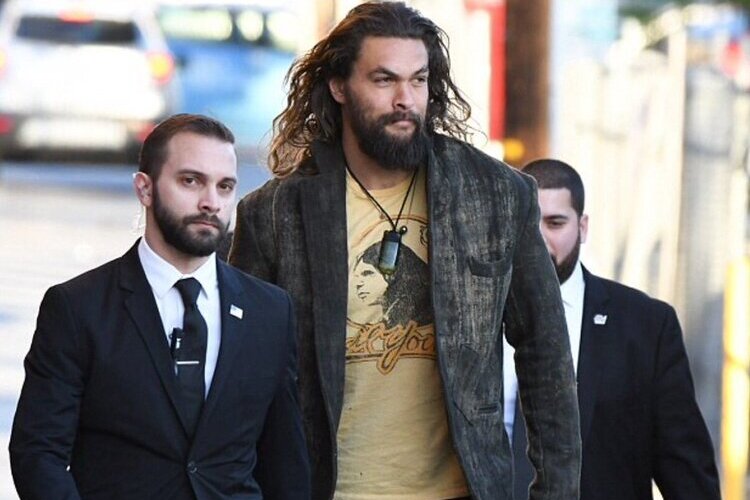 Although Jason Momoa may look like he could a bodyguard himself with his 6'4″ frame, he still has a team protection him. The man who portrayed Aquaman has been spotted with several bodyguards shorter than him, leading fans to question what the point is of having them.
The images of Momoa in public with his considerably-smaller bodyguards have inspired many to create tons of memes of the group. Although it's understandable why the movie star has a security team, it's still an amusing sight for anyone to see. 
Katy Perry – Annual Bodyguard Cost: $350,000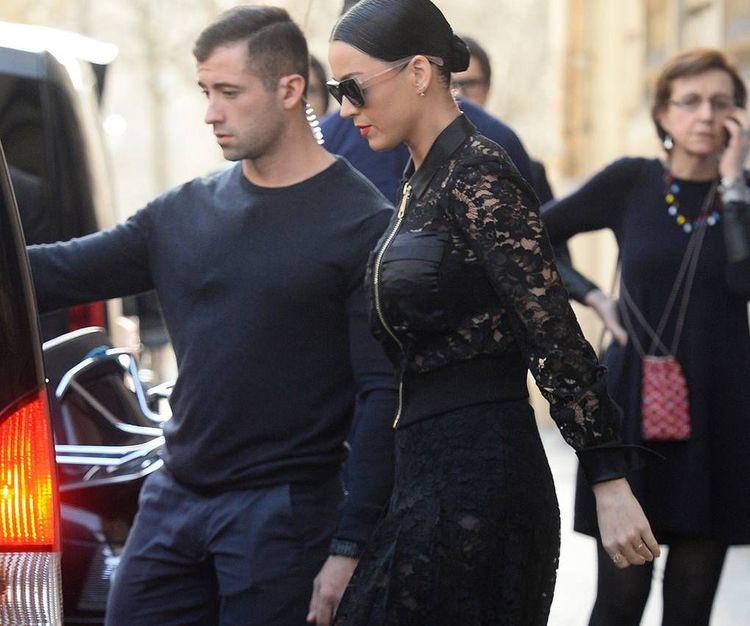 Usually, bodyguards hired by celebrities tend to be background characters in their clients' lives. However, some bodyguards seem to get more attention than the stars they are working for. Katy Perry's bodyguard gained a lot of attention when fans noticed his similarity to Hugh Jackman. 
With his brown hair and toned physique, it's hard not to notice similarities to the Australian actor known for playing Wolverine in the X-Men franchise. The bodyguard, who seems to be unnamed, attracted a following on social media and has also appeared on several lists for the most attractive bodyguards.
Tom Cruise – Annual Bodyguard Cost: $200,000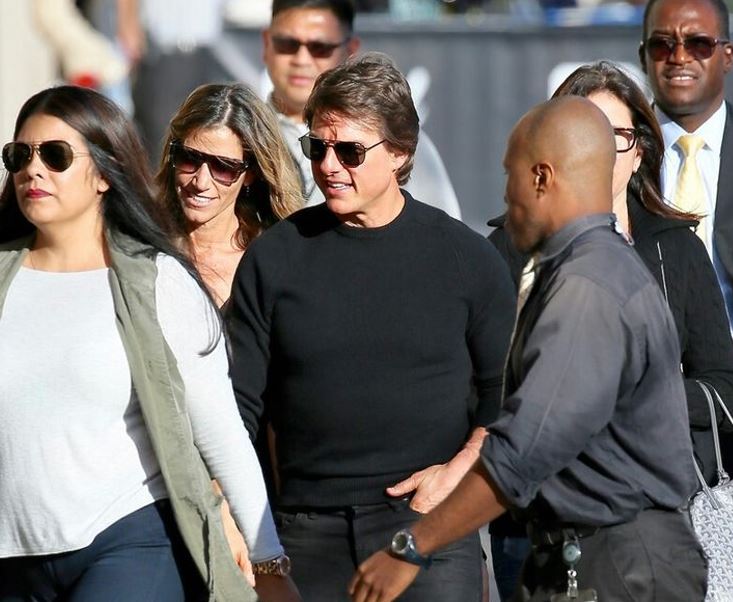 Although Tom Cruise is known for doing his own stunts in his movies, he still is a high-profile actor that needs security. When he was married to Katie Holmes, infamous bodyguard Sean Ringgold, was on his team. He protected Tom, Katie, and their daughter Suri, until 2009, when he would start his own acting career. 
Mary "Billy" Billingham was also a former bodyguard for Tom Cruise. The former SWAT member and sniper has been recently the star of a U.K. military reality show. He has also worked for A-listers such as Kate Moss, Russell Crowe, Hulk Hogan, as well as Brad Pitt and Angelina Jolie, among others. 
Drake – Annual Bodyguard Cost: Unknown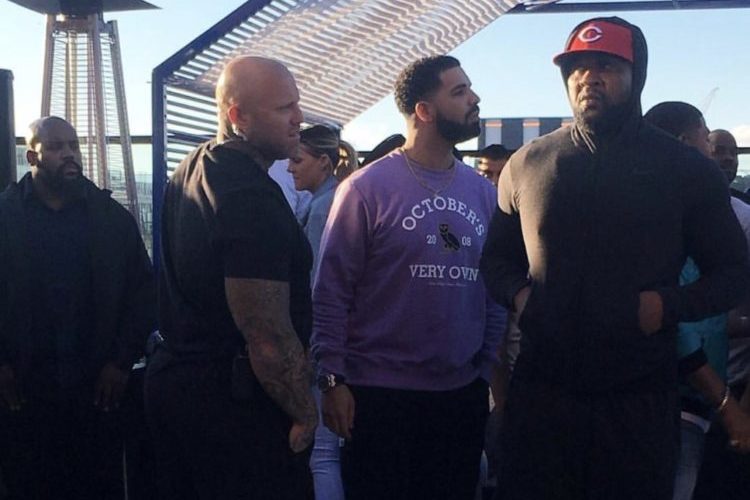 Drake is certainly near the top of the list when it comes to worldwide stardom. Naturally, the Toronto-native has security follow him everywhere. However, some of the members of his protection team have often been connected to some aggressive incidents. 
A former West Hollywood restaurant server even claims that he was beaten up by one of Drake's guards. Rapper Chris Brown and his crew were also once involved in a massive brawl with Drake and his security team. In 2017, a story claimed that Drake's team forced other drivers to allow the singer's motorcade to pass. 
50 Cent – Annual Bodyguard Cost: Unknown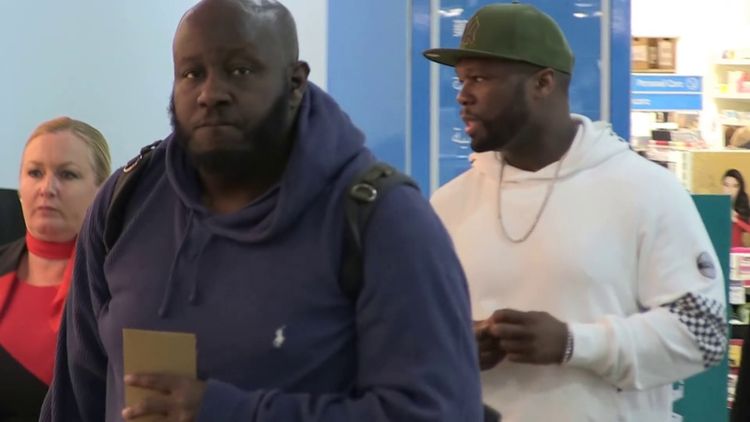 You would think 50 Cent is tough enough to be a bodyguard himself, but the artist still deserves security of his own. After all, the New York native has been shot nine times in the past. Allegedly, the rapper was attacked by Mike Tyson's bodyguard back in the year 2000.
What's even more concerning is that 50 Cent happened to be with his son and grandmother at the time of the shooting. He ended up being in recovery for five months. Some have suspected that the shooting was in retaliation for the song "Ghetto Qur'an." Even though that was a while ago, it's probably wise for him to keep security close.
Justin Bieber – Annual Bodyguard Cost: $1 Million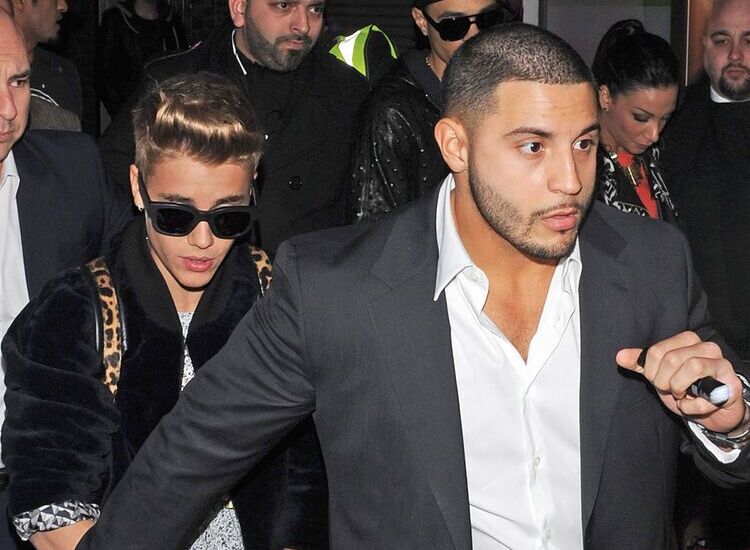 Given his worldwide fame, and as weird as it may seem to the rest of us, it's actually not that strange that Justin Bieber's bodyguards go with him on dates.  The Biebs ends up getting mobbed by enthusiastic girls and overexcited fans constantly, even after he tied the know with Hailey Baldwin in 2018.
Michael Arana is the head of his security, and he is in charge of the entire team that protects the young pop star. Arana has even gotten a bit of a following himself, with an account of almost two-hundred thousand followers on Instagram. There's even a fan page called "Bieber Bodyguards" that supports "the men who keep him safe."
Robert Pattinson – Annual Bodyguard Cost: Unknown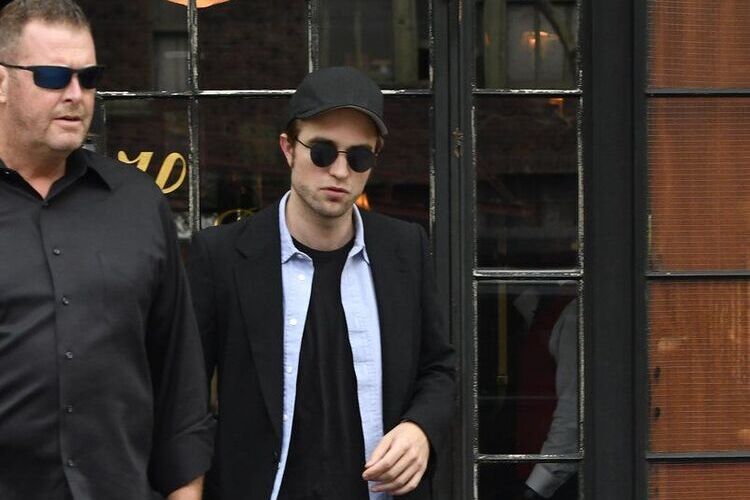 Although he has played a super strong and immortal vampire in the Twilight series, Robert Pattinson has needed to hire professional bodyguards. He is frequently spotted next to an entourage of security guards, especially after his meteoric rise to fame as vampire Edward Cullen.  
It seems that Pattinson couldn't leave his home for many years without being swarmed by crowds of loud and screaming fans. While the mania from Twilight may have faded, the actor has certainly returned to the spotlight after taking on the role of Caped Crusader in 2022's The Batman.
Jennifer Lopez – Annual Bodyguard Cost: $500,000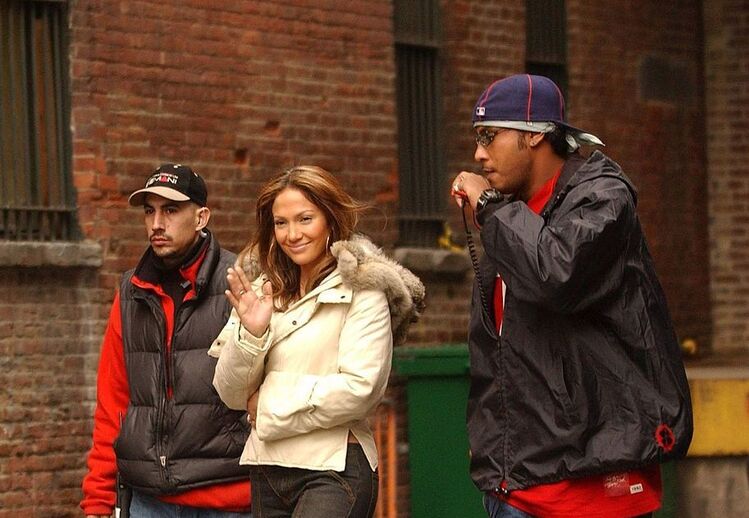 Just because Jenny is from the block and grew up in a tough area of the Bronx, that doesn't mean that she doesn't need protection. As a multi-talented actress and singer, she wants to ensure that nobody messes with her famous booty, million-dollar voice, and nonstop energy. 
Even if her bodyguards aren't as bulky as some others on this list, you can rest assured knowing that even the smallest of her security team will easily be able to take you out. Her former and current boo, Ben Affleck, has also played Batman, so he can probably help too in a tough situation. 
Kylie Minogue – Annual Bodyguard Cost: Unknown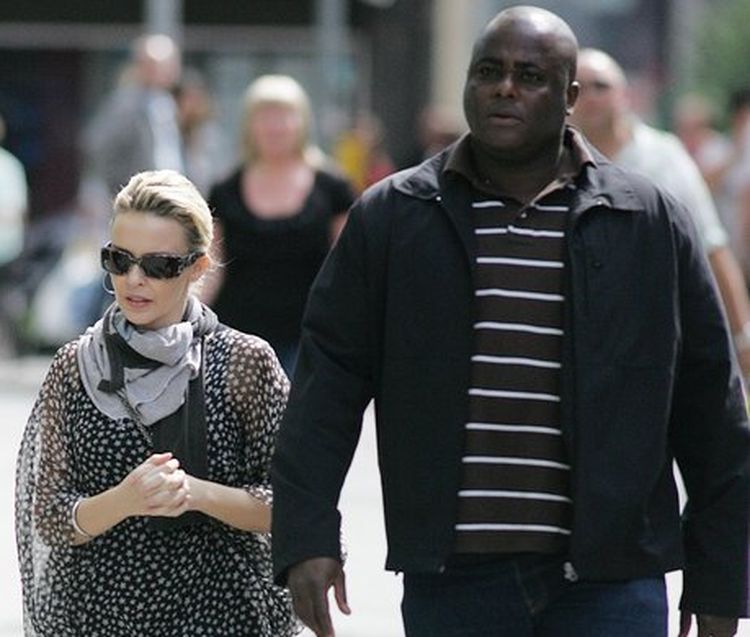 While younger audiences might immediately think of someone else when they hear the name Kylie, singer Kylie Minogue had the original moniker long before Kylie Jenner was even born. Though she stands at just five feet tall, Minogue has a powerful voice that makes her the highest-selling female artist of all time in her native Australia. 
In 2009, a member of this Australian star's security team got into a scuffle with a female member of the paparazzi and ended up pushing her. The situation inevitably ended up on TMZ. She's certainly not the first celebrity whose bodyguards have gotten involved in physical altercations.
Kylie Jenner – Annual Bodyguard Cost: $4.8 Million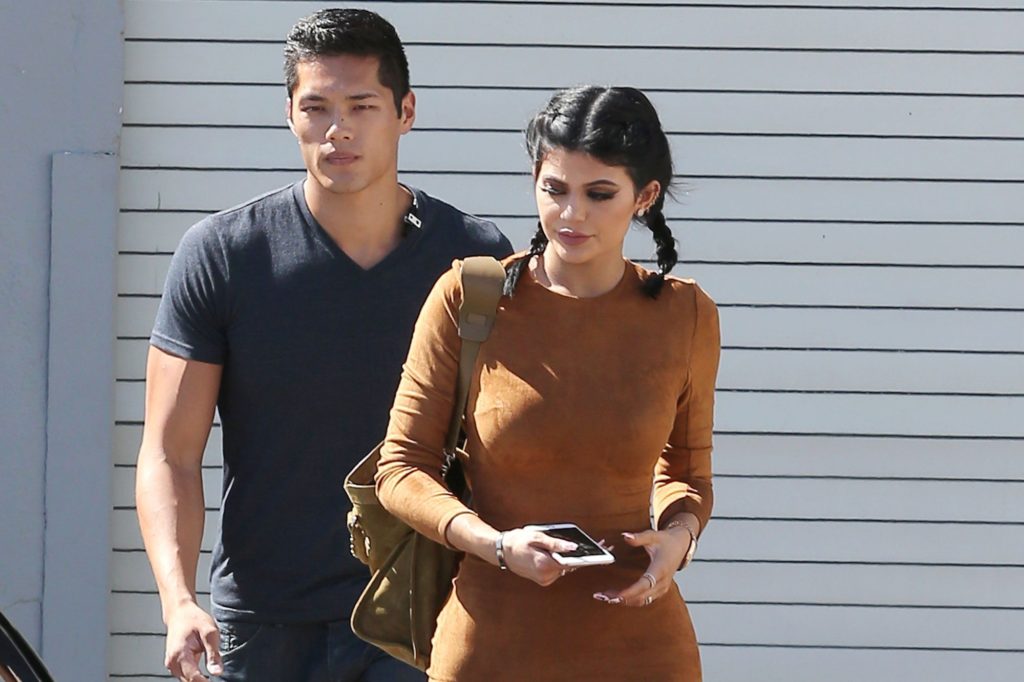 Back in 2015, a picture was snapped of Kylie Jenner walking to her car with her bodyguard, and it almost broke the Internet. This is when she was dating rapper Tyga — and not her current love interest and the father of her children, Travis Scott. 
Fans have even speculated that Tim Chung, the name of Jenner's bodyguard, was the real father of her young daughter Stormi. He no longer works for the famous socialite, however. When he's not protecting the famous, he works part-time as a model and also happens to be a member of the LAPD. 
Geri Halliwell – Annual Bodyguard Cost: $65,000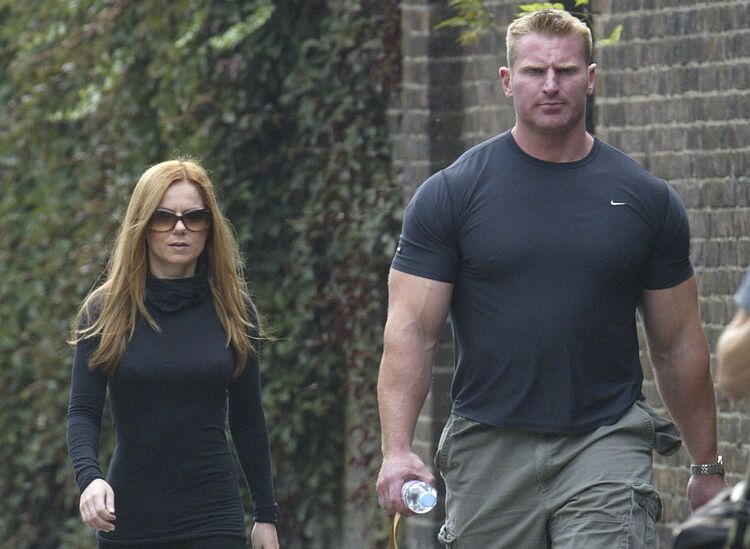 The name "Geri Halliwell" may not mean much to you, but if you heard the name "Ginger Spice," then your ears would perk up. The British pop group, Spice Girls, was one of the most popular in the world in the mid-'90s. The group sold over 100 million records globally during the stint of megastardom. Even though this best-selling female group is no longer together, Halliwell still needs security. 
This is one of those pictures that really encapsulates the intimidating presence a bodyguard can provide. When the 5'1″ British singer stands next to her 6'5″ massive bodyguard, the disparity between their two heights is extremely prominent. It also makes you keenly aware not to mess with this former personal trainer. 
Angelina Jolie – Annual Bodyguard Cost: $2 Million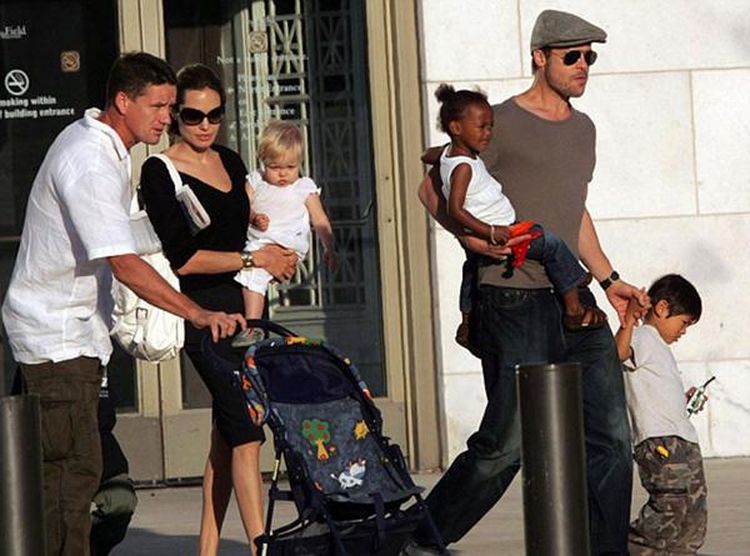 Even before her marriage to A-list leading men like Billy Bob Thornton and Brad Pitt, Angelina Jolie was famous in her own right. While it's likely that the Tomb Raider and Mr. and Mrs. Smith starlet can probably handle herself, the famous actress and activist should be able to feel safe while out and about.
When she and Pitt were married, they had a former soldier, Mark "Billy" Billingham, protect them and their six children. Billingham has said in interviews that he was impressed by the couple's great time management, being able to always have the time to work, be with family, and donate to charity.
Jennifer Aniston – Annual Bodyguard Cost: $240,000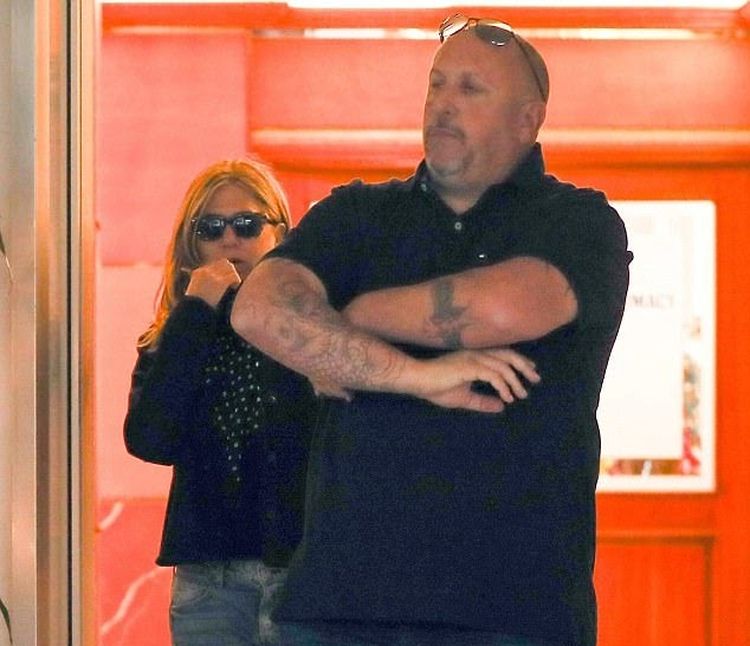 Another of Brad Pitt's former flames who also needs security is actress Jennifer Aniston. From her early beginnings as a megastar as Rachel on Friends to having a handful of her own movie hits, Aniston has her own muscle to help her get from point A to point B. 
Onlookers may want to approach the actress, but should probably go against that instinct as her bodyguards tend to be pretty big guys. This image of her behind one of her protectors is after leaving a skin care clinic in Beverly Hills in 2017.
David and Victoria Beckham – Annual Bodyguard Cost: $1 Million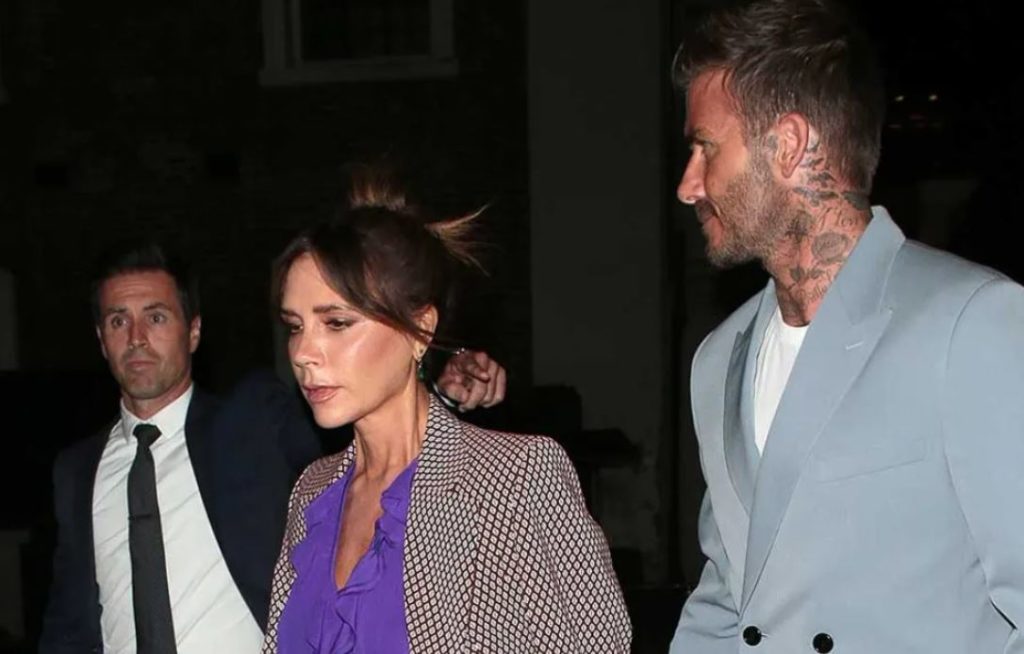 David Beckham is uber-famous, mostly for being a popular soccer player, but at this point for also being a media icon. His wife, Victoria, many still know as Posh Spice from the '90s group Spice Girls — the all-time best-selling female group in the U.K.
Although they wish they could venture out like ordinary folks, the Beckhams own a bulletproof Rolls Royce, along with other security-filled vehicles, to take their kids to school. One of their guards, Bobby Rich, travels with Brooklyn, their son. He has a black belt in Brazilian Jiu-Jitsu and represented Great Britain in judo tournaments, so suffice it to say, he's not one to be messed with.
Kim Kardashian – Annual Bodyguard Cost: $1.2 Million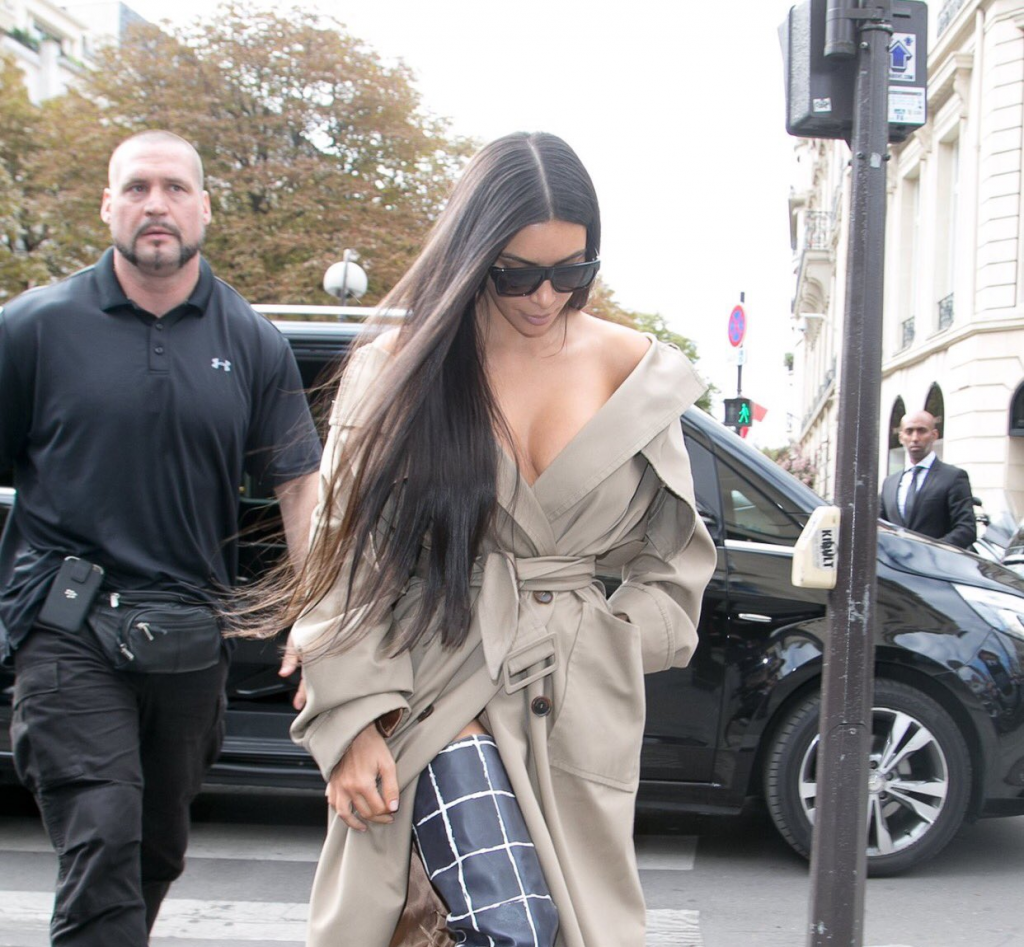 It's evident why Kim Kardashian, one of the most famous women in the celebrity world, would need security. Remember when she was robbed at a hotel in Paris in 2016? During that famous incident, her bodyguard, Pascal Duvier, was apparently at the club with her siblings. 
However, just days before that, Duvier did come to her rescue when Vitalli Sediuk tried to assault the socialite. In gratitude, she tweeted that Duvier was "a G." After all, he did serve in the German army. He has also worked for many other celebrities such as Nick Jonas and members of the Black Eyed Peas. Additionally, her public relationship with comedian Pete Davidson and the ongoing drama with ex-husband Kanye West is just another reason why she may want extra protection. 
Daniel Radcliffe – Annual Bodyguard Cost: $1.3 Million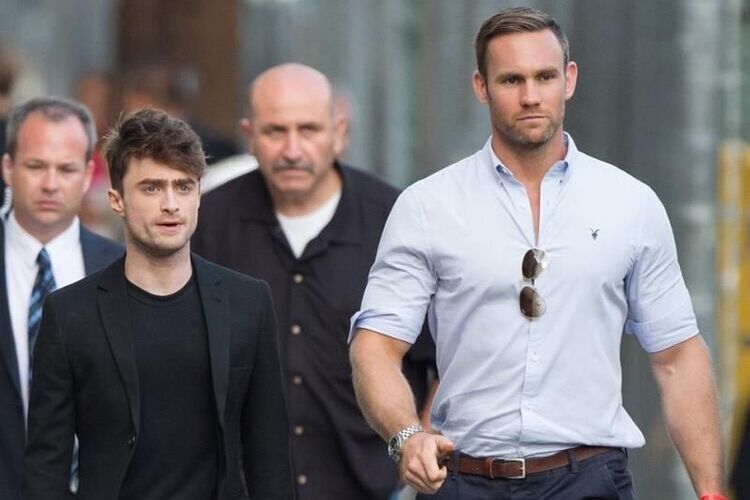 When you're the star of one of the movie franchises of a generation, you're going to need people who make sure you're not messed with. Daniel Radcliffe, who played the iconic Harry Potter for years, has a bodyguard named Sam, who is often within an arm's reach. 
Daniel Radcliffe's bodyguard has been described as being like a brother to him, and he always protects him from screaming mobs of fans. Naturally, the frenzy the young actor sees anywhere he goes means that Sam even must plan a route for Radcliffe to use the bathroom, since he unfortunately can't just apparate there.
Adele – Annual Bodyguard Cost: $75,000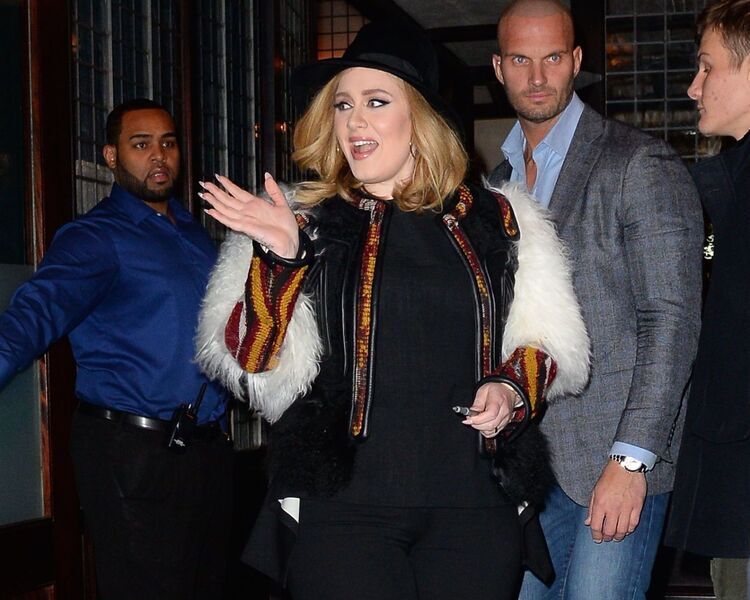 Adele is a chart-topping sensation and one of the biggest names in music, so, of course, she needs a security team in case fans decide to get a bit too close. One of the men tasked with protecting the British starlet is someone who appears previously on this list, Peter Van Der Veen.
You may recognize this tall drink of water because he also has worked security for another popular singer: Lady Gaga. Van Der Veen worked for Adele when she was promoting her third album 25 back in 2015. While many must've been excited to see the singer, they couldn't have been displeased to see this former bodybuilder, either. 
Whitney Houston – Annual Bodyguard Cost: Unknown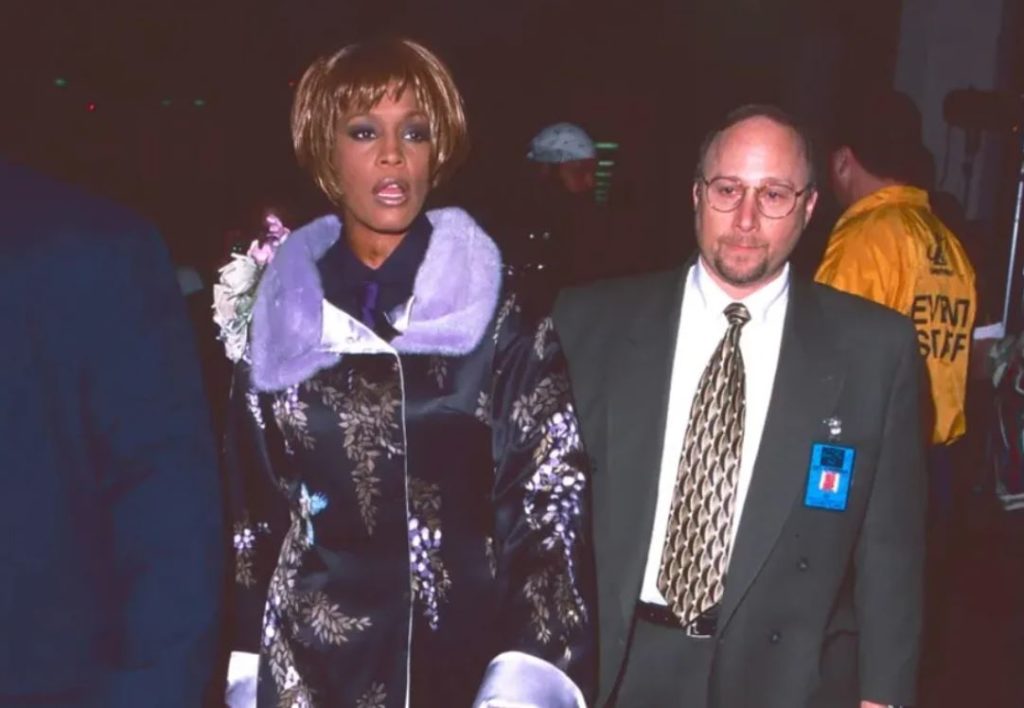 Did you know that the 1992 movie The Bodyguard, starring Whitney Houston and Kevin Costner, was partially based on her own real-life experience? David Roberts, the late singer's bodyguard, was actually a former police officer in his native country of  Wales.
In 1095 however, Roberts was fired after working for eight years with the superstar. Supposedly, the reason that he was let go was because he was pretty vocal opposing her drug addiction. After Whitney Houston passed away in 2012 related to drugs, he expressed that his concerns should not have been ignored. 
Kanye West – Annual Bodyguard Cost: Unknown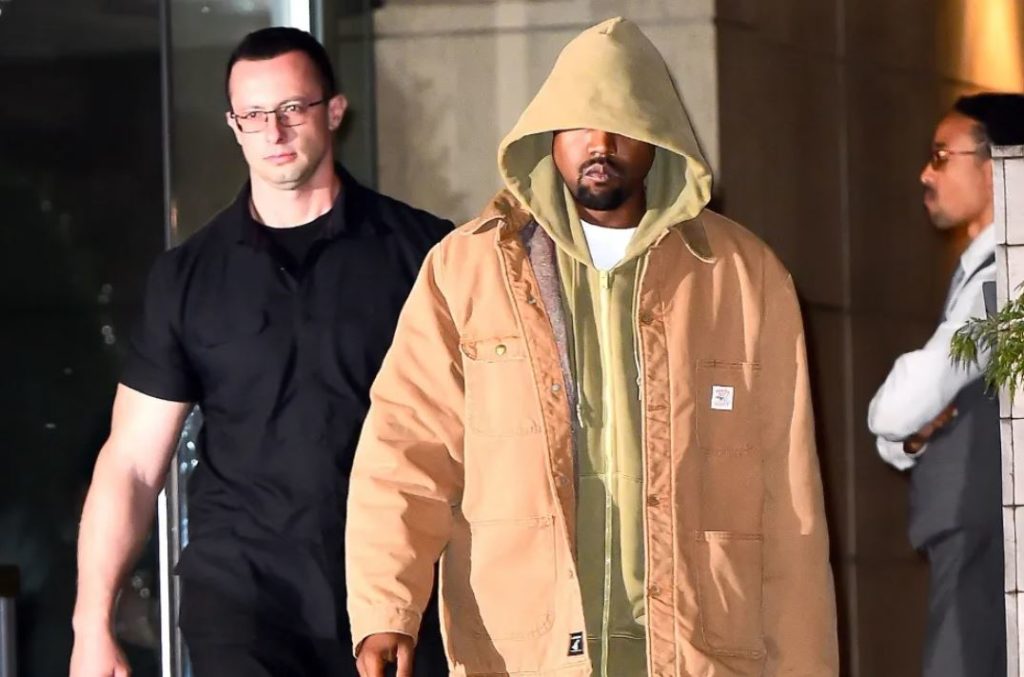 Kanye West used to have a much smaller security presence back in the day. Since the 2016 robbery that happened to his ex-wife Kim Kardashian in Paris, he has significantly upped his security detail. Kanye used to travel on the streets alone or with just one bodyguard, but that's no longer the case.
These days, Kanye makes sure that he travels with a team of people and even rides in a bulletproof car. One of his guards is a man named Savage Steve, a former police officer who eventually went on to become an exotic dancer. Steve has allegedly claimed that Yeezy was one of the neediest celebrities he ever worked with.
Paris Hilton – Annual Bodyguard Cost: $Unknown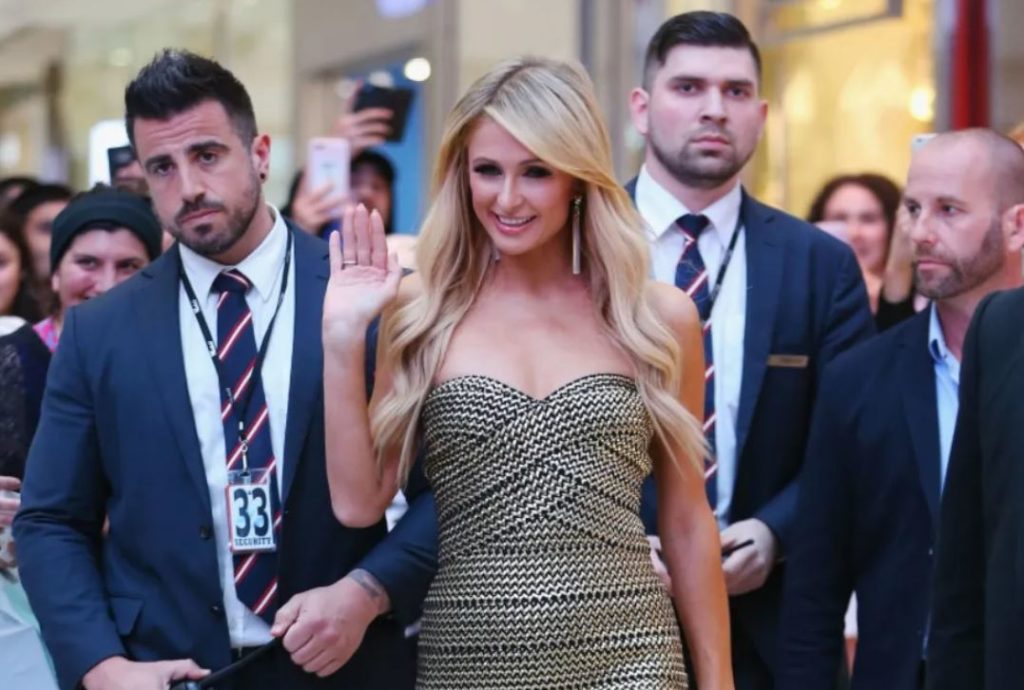 Before the Kardashians took over the social media world, Paris Hilton was the socialite that came to everyone's mind. The wealthy heiress to the famous hotel chain has tons of bodyguards following her around everywhere she goes. 
Of course, her security team also happens to be a fair-looking bunch themselves. In 2021, they would also add another person to be protecting as Hilton got married to author and venture capitalist Carter Reum. It was in 2018 when Hilton decided to get 24/7 security after her then-fiancee, actor Chris Zylka, gave her a 22-carat ring worth $2 million.
Brad Pitt – Annual Bodyguard Cost: $2 Million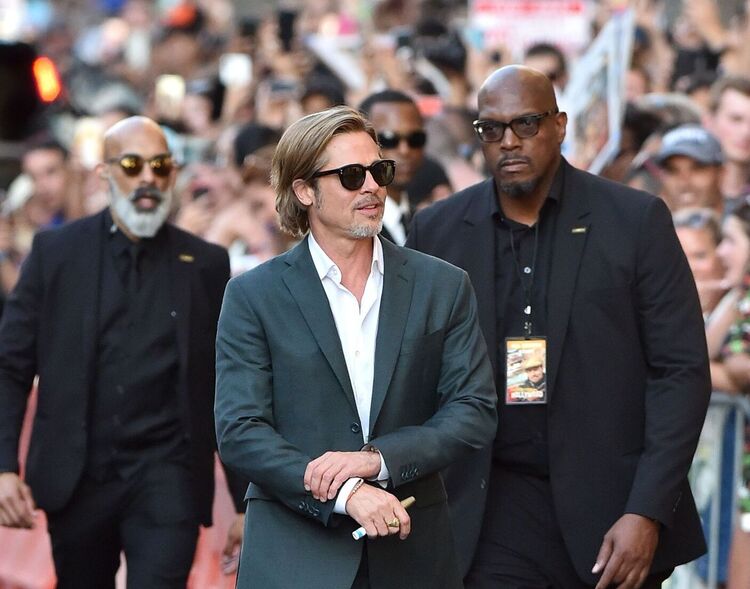 Many celebrities end up utilizing the services of the same bodyguards at some point. Mark "Billy" Billingham has protected Brad Pitt, as well as Tom Cruise. In fact, Billingham has said that he was so close Brangelina's (he and ex-wife Angelina Jolie's) family and their six children that he feels like he helped father them in a way.
Billingham also noted that his military training set him up perfectly to work for the superstar couple, since reportedly Brad Pitt had fingerprint scanning locks and a cybersecurity team to monitor the children's online activity. 
Johnny Depp – Annual Bodyguard Cost: Unknown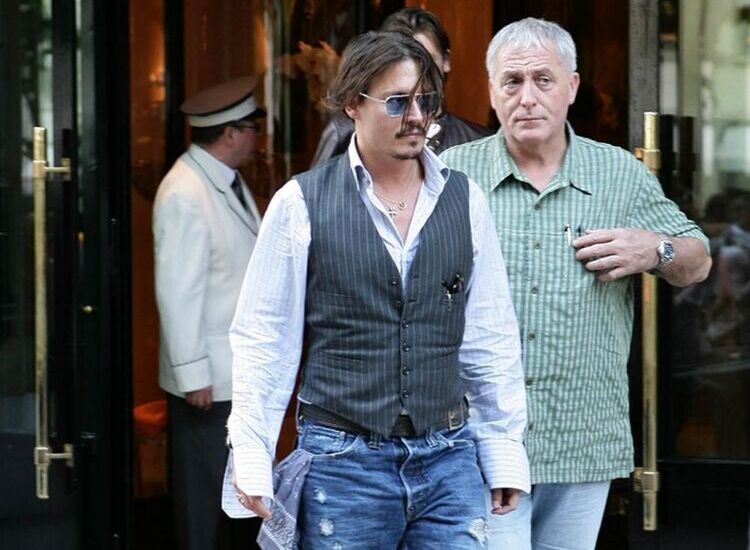 Johnny Depp is one of Hollywood's biggest stars, but still tries to keep the details of his life on the private side. In recent years, however, his personal life has spilled into the headlines, due to his tumultuous relationship with ex-wife Amber Heard. 
The bodyguards that Depp has were even dragged into his legal battles at times. In 2018, it was reported that two his former bodyguards were suing the Pirates of the Caribbean actor due to "unsafe" working conditions and unpaid wages. In the 2022 defamation trial against Heard, it's understandable why Depp would need some pretty tight security. 
Bruce Willis – Annual Bodyguard Cost: Unknown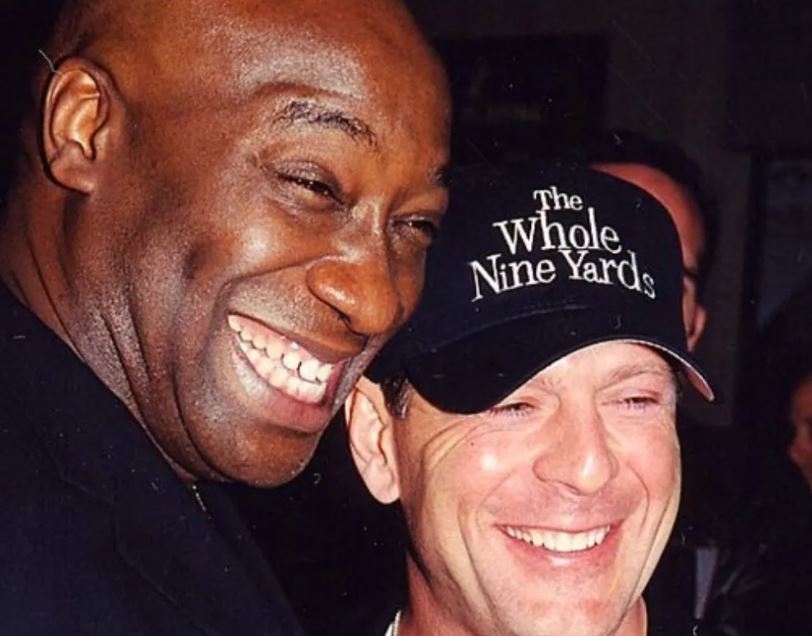 Bruce Willis has been an action star for years, and thus has had years when he's been under the protection of bodyguards. He's even developed friendships with some of them. Former bodyguard, the late Michael Clarke Duncan, and Willis met when he was cast as Bear in the movie Armageddon.  
Duncan and Willis became fast friends, and the Die Hard hero helped the actor land his breakout role in The Green Mile. Duncan used to be a bodyguard for Notorious B.I.G., Jamie Foxx, and Will Smith. He had supposedly always wanted to become an actor and stopped working in the security business when Biggie was killed. 
Kristen Stewart – Annual Bodyguard Cost: $100,000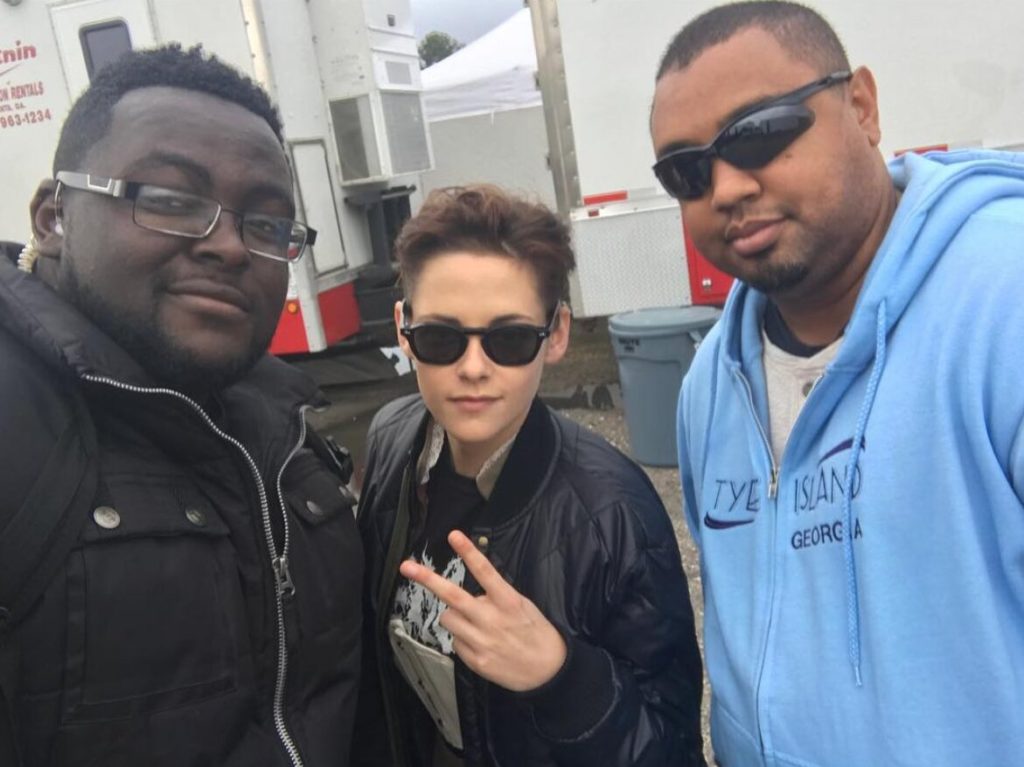 Despite her celebrity status as a star of the massive Twilight franchise, Kristen Stewart is known to be very private. However, fans of the popular vampire series aren't exactly what you'd call "low-key." As such, she still needs to hire bodyguards to help maintain her privacy. 
One of Stewart's bodyguards actually ended up with his own following, becoming known as "The Original Hot Bodyguard." This same bodyguard has also protected actresses Nina Dobrev and Emilia Clarke of Game of Thrones fame. According to Stewart, he was a good sport when it came to the media attention he was receiving. 
Blake Lively – Annual Bodyguard Cost: $125,000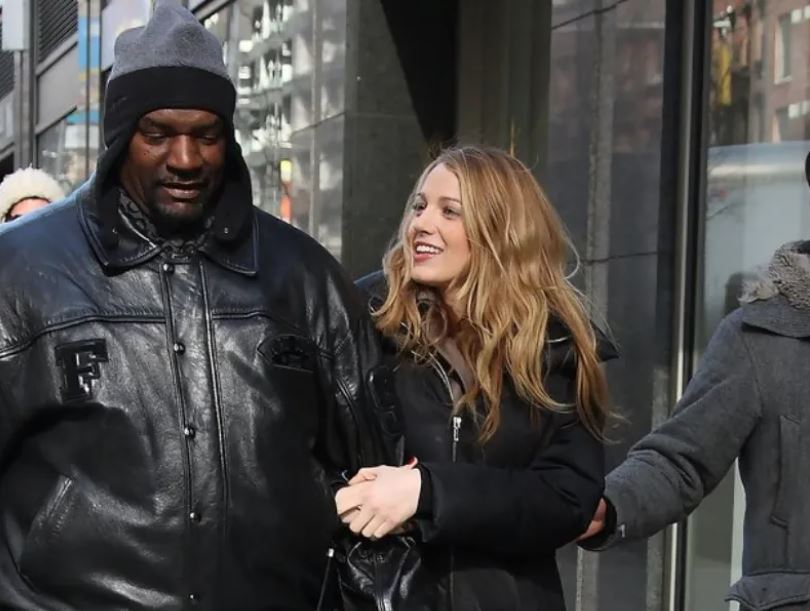 Blake Lively may be married to the star of The Hitman's Bodyguard, Ryan Reynolds, but the actress (and her family) is high-profile enough to still need the help of professional bodyguards from time to time. 
While filming the teen drama Gossip Girl, which would her catapult her to stardom, Lively would spend hours on the streets of New York City. In between takes, Blake was often seen next to her bodyguards. Reynolds still jokes about how his wife would make a better bodyguard than him, despite the professional help given. 
Taylor Swift – Annual Bodyguard Cost: $400,000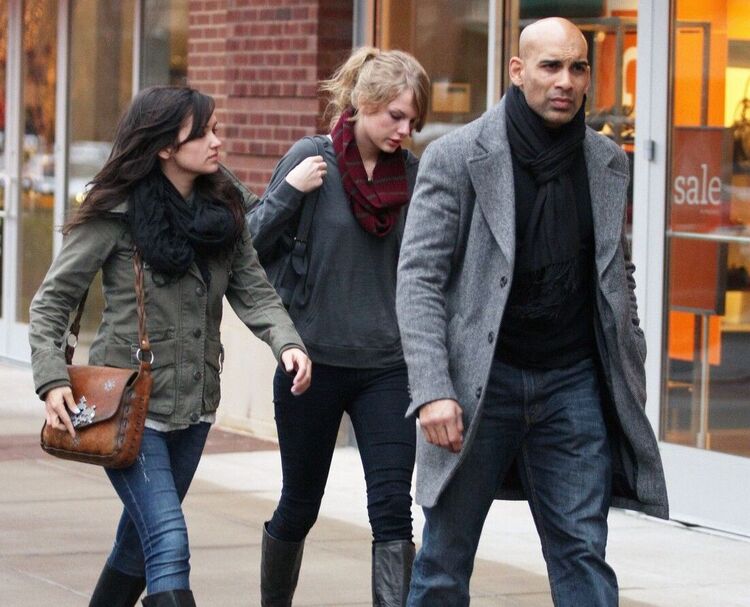 Huge pop star Taylor Swift has had several dangerously close encounters with stalkers in the past. The singer has admitted that she sadly has to keep an emergency kit in her house in the event that something happens to her. 
Following several events that involved stalkers, Swift is often now seen with her security entourage, including a former police officer. Apparently, her bodyguards are in such high demand that they have also accompanied Prince Harry and Meghan Markle during previous trips to New York City.
Christina Aguilera – Annual Bodyguard Cost: Unknown
Although she is pretty small in size, in the '90s and early 2000s, Christina Aguilera was one of the biggest pop stars in the world. She is only slightly over five feet tall and looks even smaller when seen next to her massive bodyguards. 
Back in 2003, the "Genie in a Bottle" singer made headlines when her bodyguard was involved in an altercation that turned physical with one of the paparazzi in Los Angeles. These days, however, the singer and her bodyguards have all chosen to try and keep a low profile. 
Tom Hardy – Annual Bodyguard Cost: $20,000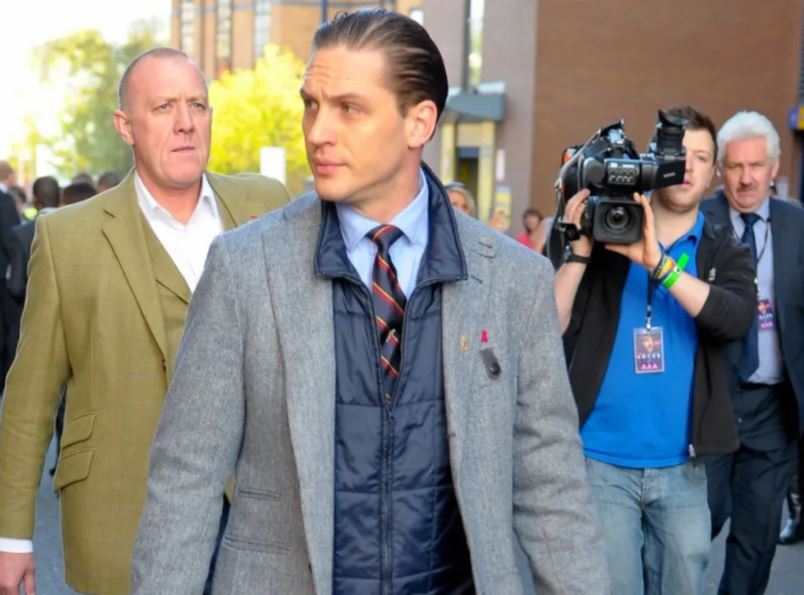 Regardless of their size, A-list celebrities often could use at least one bodyguard. Once someone becomes world-famous, there's no way of predicting what random fans might do to try and make an encounter happen. It's a grim thought, but it's a sad reality. 
English actor Tom Hardy has often been seen with his bodyguard known as "Big John." The man has been spotted carrying a pocket knife and even brings high-power flashlights to shine in the eyes of potential attackers that may be lurking. It's probably pretty unlikely that anyone will bother Tom Hardy as long as Big John around.
Fergie – Annual Bodyguard Cost: $10,000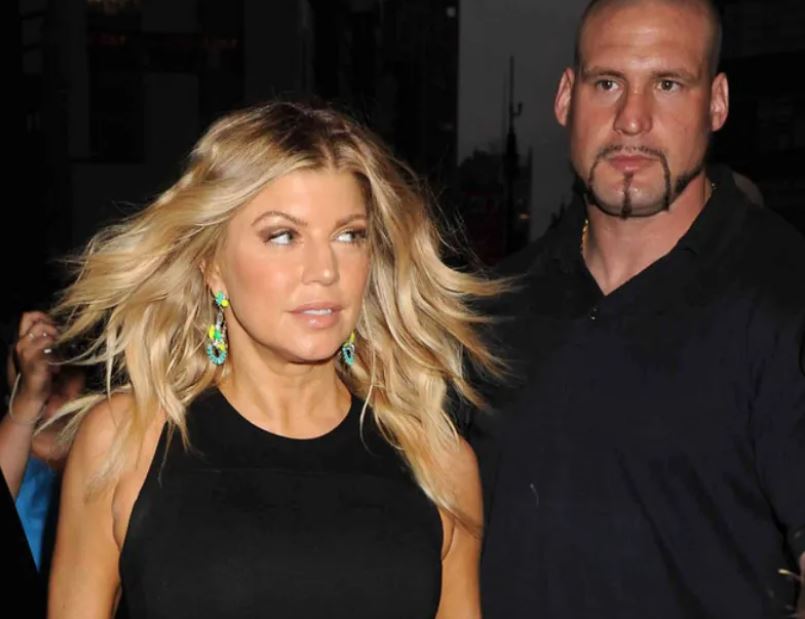 Fergie, the former Black Eyed Peas singer, decided to turn to celebrity bodyguard Pascal Duvier for all of her security needs. Duvier became famous when it was reported that Kim Kardashian fired him after her infamous Paris robbery scare. 
Even though Duvier bodyguard skills were no longer used by the the former Mrs. Kanye West, Fergie seemed to be pleased with having a towering protector around her. As she travels around the world, Pascal Duvier has often been spotted by her side. 
Scarlett Johansson – Annual Bodyguard Cost: Unknown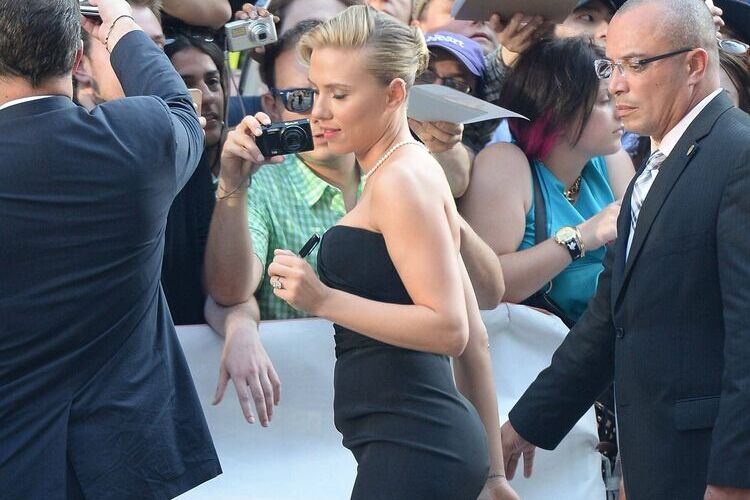 She might play a superhero on the big screen, but that doesn't mean that Scarlett Johansson is above hiring professional bodyguards on occasion. The Black Widow star has been seen often walking the red carpet with her security team tagging along. 
However, when Johansson isn't at star-studded events, the actress prefers to keep a low profile when she's able to do so. Considering how much training she has done for her role as the superhero, it's safe to say she is able to protect herself when needed, too. 
Rihanna – Annual Bodyguard Cost: $500,000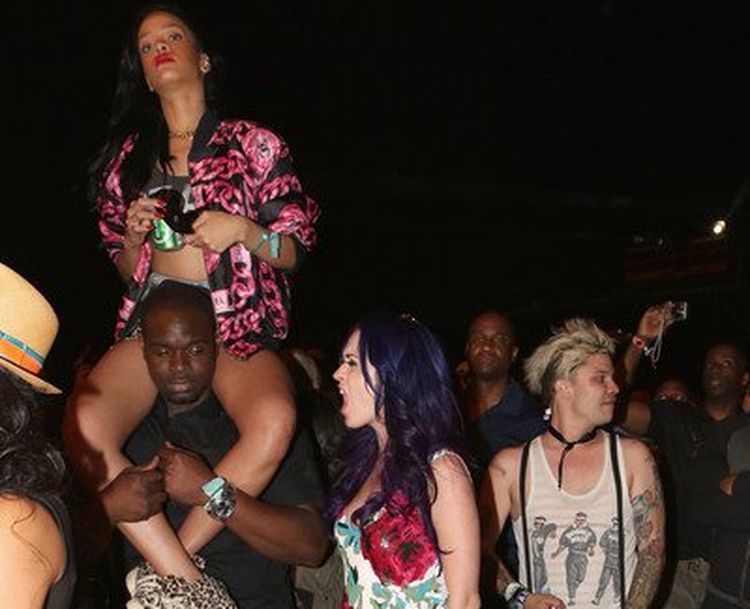 There appear to be tons of pictures online of pop star Rhianna riding on the backs or shoulders of her bodyguards. Funny enough, when the 5'8″ singer is at a concert and needs a better view, she's able to get a hand from her security team. 
On one occasion, one of Rhianna's bodyguards was involved in a physical altercation outside a nightclub in London. Reportedly, the bodyguard punched a photographer who wouldn't move back away from the star's vehicle.