Where Are They Now: Celebrities Of The 1990s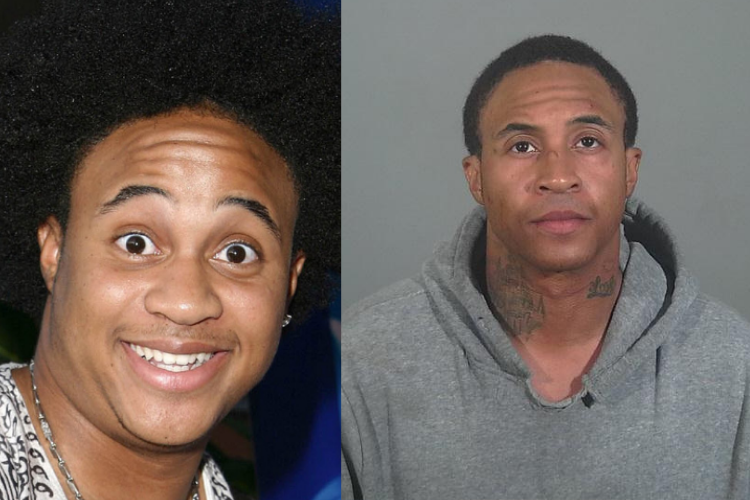 Making it in the entertainment world is a dream for many, but is one that only a select few ever get the chance to fulfill. Some celebrities gain stardom after a breakout role at a very young age, becoming lovable child actors that eventually go on to a lifelong career in showbiz. But that's not always the case.
Unfortunately, all too often, many of the brightest stars squander the opportunities they are given and fall into downward spirals, many of which are brought upon by poor decisions. It may come as a surprise to learn that the child star of your favorite movie growing up  has since ended up on the wrong side of the law for a variety of reasons, whether it's due to addiction, domestic issues, or even staging a hoax. Take a look at some of these familiar faces from the '90s whose personal lives took a dramatic turn…
Shia LaBeouf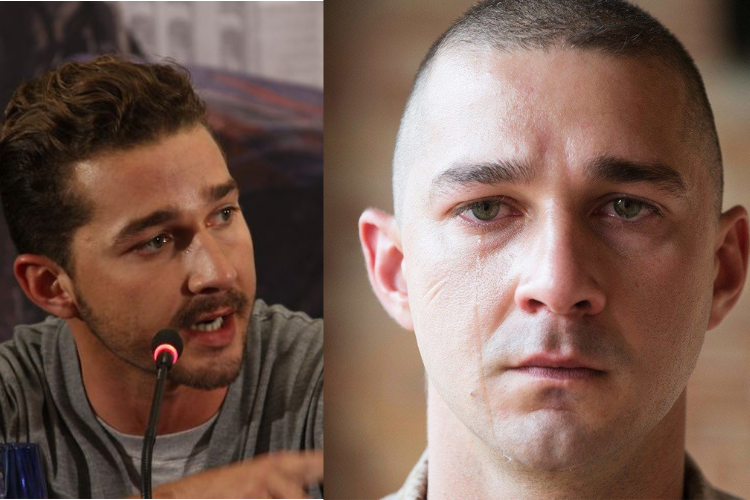 Shia LaBeouf was one of the first stars that made it big from the Disney Channel, playing the title role in the teen comedy Even Stevens. He would then go on to even bigger roles onscreen such as in movies Holes and the Transformers franchise. It looked like he would be a Hollywood mainstay for many years to come.
Since becoming a household name, he has struggled with alcoholism, having been arrested on multiple occasions for disorderly conduct. In 2020, he was charged with battery and petty theft and was sued by his ex-girlfriend musician FKA Twigs for battery and assault as well.
Shaun Weiss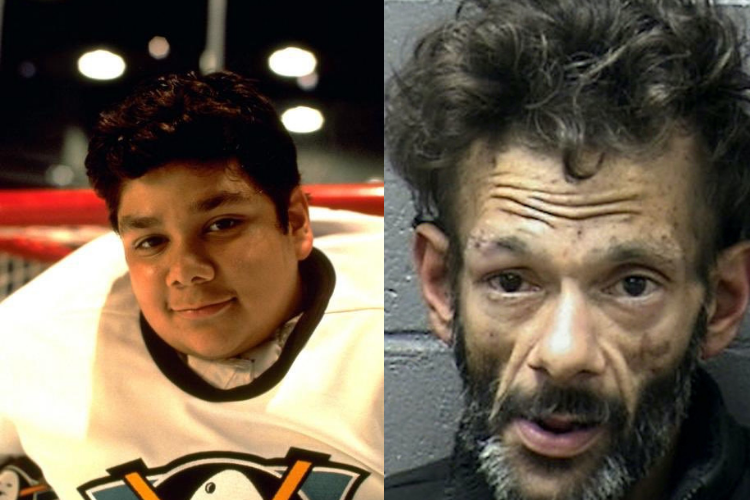 Shaun Weiss was one of the stars who many probably don't know by name but do know for playing a memorable role. Playing the affable goalie Goldberg in the hit '90s franchise The Mighty Ducks, Weiss' performance stands out in the films about the youth hockey team.
Weiss' acting career never really took off, however. He has struggled with substance abuse for years. In 2017, he was sentenced to 150 days in jail for petty theft, and was also arrested possession of methamphetamine shortly after. He posted on social media in 2018 that he had hit "below rock bottom" and has been looking to get help. He publicly celebrated one year of sobriety in 2021.
Lindsay Lohan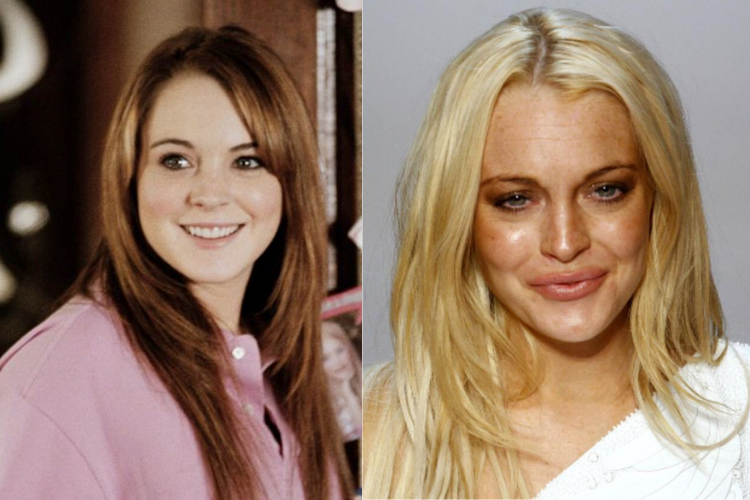 Lindsay Lohan first started out playing a set of twins in the wholesome Disney remake of the movie The Parent Trap. She went on to have other successful roles in her teenage years, appearing alongside high-profile actresses like Jamie Lee Curtis and Meryl Streep. She'd go on to play the lead in the teen comedy Mean Girls, which would become a cultural phenomenon.
Lohan began to make frequent appearances in clubs in the early 2000s with other party girls of the time such as Paris Hilton and Tara Reid, which eventually led her to trouble. Starting in 2007, just two years after Mean Girls, Lohan was arrested multiple times for driving under the influence and drug possession. Since that time, she has had a slew of other run-ins with the law, including a short stint in jail.
Aaron Carter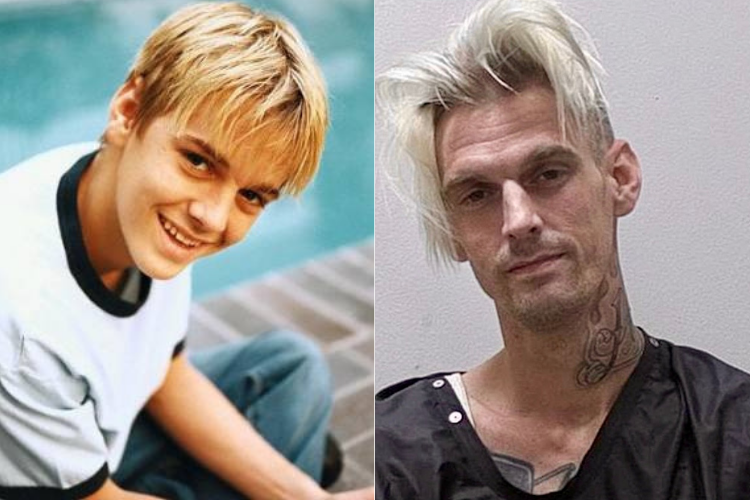 Aaron Carter is the younger brother of  '90s heartthrob Nick Carter of the Backstreet Boys. Aaron truly landed in the spotlight at age 9, releasing a solo album that sold more than 1 million copies. He would quickly become a teen idol, releasing four more albums, touring the world, and mingling with other famous celebrities of the time. However, his fame would be short-lived.
Carter's troubles began in 2008, when he was pulled over for speeding, and was subsequently arrested and convicted for drug possession. He would eventually plead guilty to similar charges yet again in 2017. In 2022, after a public split from his ex-fiancee Melanie Martin, he has been entangled in a custody battle for his three-month-old son.
Macauley Culkin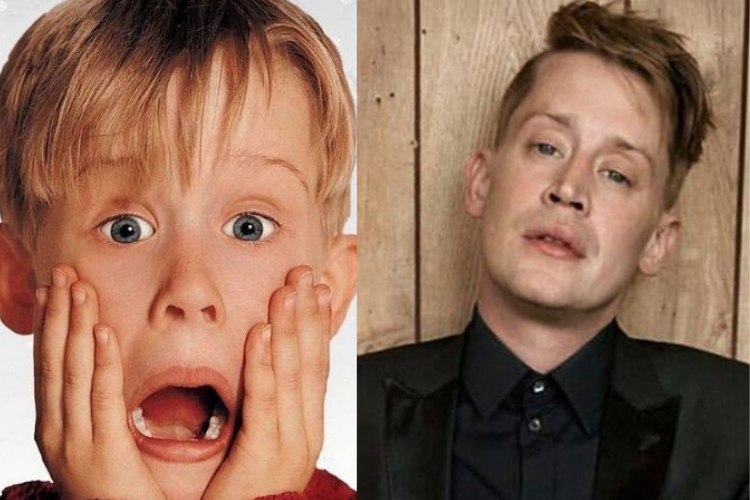 Macaulay Culkin is one of the world's most recognizable and famous child stars. He became a superstar in the 1990s after starring as Kevin Mcallister in the massive holiday comedy Home Alone. Culkin continued to make headlines and star in a few other notable roles, including working with Michael Jackson in the "Black or White" music video.
Culkin eventually left the spotlight until abuse allegations about the King of Pop arose, and he was brought into the conversation. In 2004, he was arrested and convicted of possession of multiple controlled substances. Since then, he has gotten away from the screen, but has appeared on stage singing with his pizza-themed band and has podcast where he interviews celebrities while wearing bunny ears.
Corey Feldman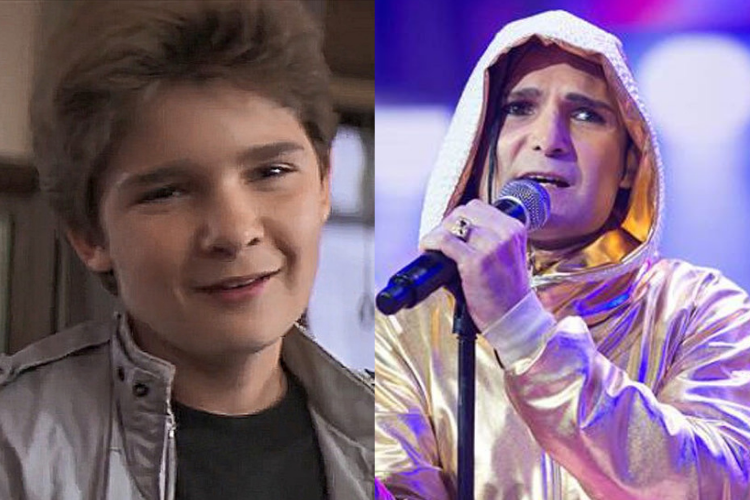 Corey Feldman made a splash with his many appearances and hit roles, starring in cult classics including Stand By Me, The Goonies, and The Lost Boys. Feldman had a string of hits and was constantly in the spotlight with his co-star and buddy, the late Corey Haim.
Feldman first had troubles with his parents and gained emancipation at the age of 15. He would eventually be arrested for substance abuse in 1990, and would find his way in and out of rehab facilities in the years since. In 2016, Feldman made a bizarre appearance with his band on Today that many would consider memorable, but not in a positive way.
Amanda Bynes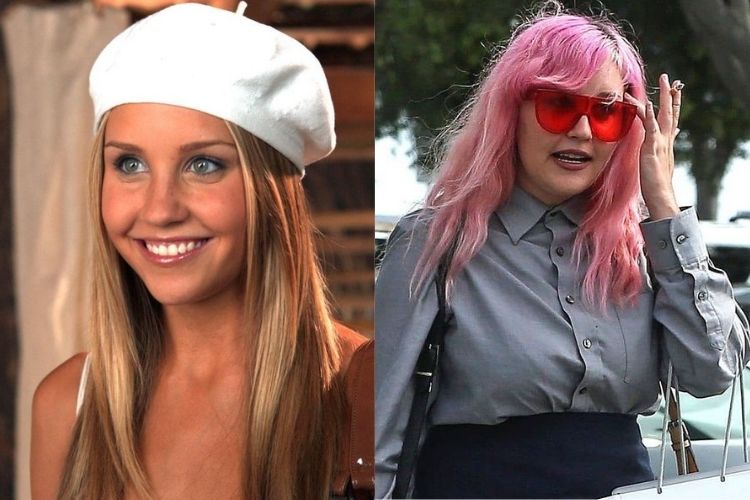 Amanda Bynes first became a household name for an audience of kids and teens when she joined the cast of the popular Nickelodeon sketch show All That in 1996. For the next ten years, her popularity rose, as she would get her own variety show called The Amanda Show, before starring on the big screen in the films such as What A Girl Wants! and She's The Man.
Bynes started on a downward trajectory in 2012 where she was accused of three hit-and-runs. She was then caught driving with a suspended license, and threw some drug paraphernalia out of her NYC apartment window. Shortly after, she entered a rehab center in California, and bizarrely tweeted about abuse she received as a child. It's come to light in recent months that she has been in a conservatorship under her parents since 2013.
Edward Furlong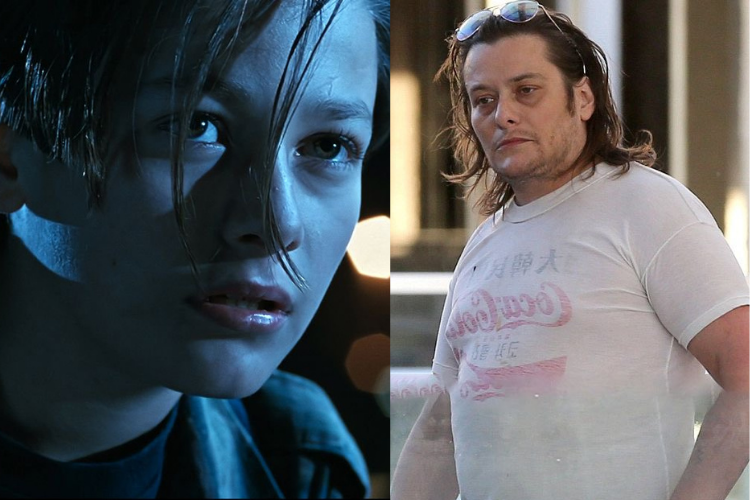 Actor Edward Furlong won numerous awards for his portrayal of John Connor, in the sci-fi thriller Terminator 2: Judgement Day. Just a year later, he won a Saturn Award nomination for his work in Pet Sematary and a Young Artist Award. It looked like Furlong was on the rise, but sadly that never really happened.
Unfortunately for the young actor, his real-life shared many similarities with his character on-screen. He has said that he was "on and off" hard drugs from ages 22 to 26. Furlong has been in rehab multiple times and has been arrested multiples times for assault of an ex-girlfriend.
Jake Lloyd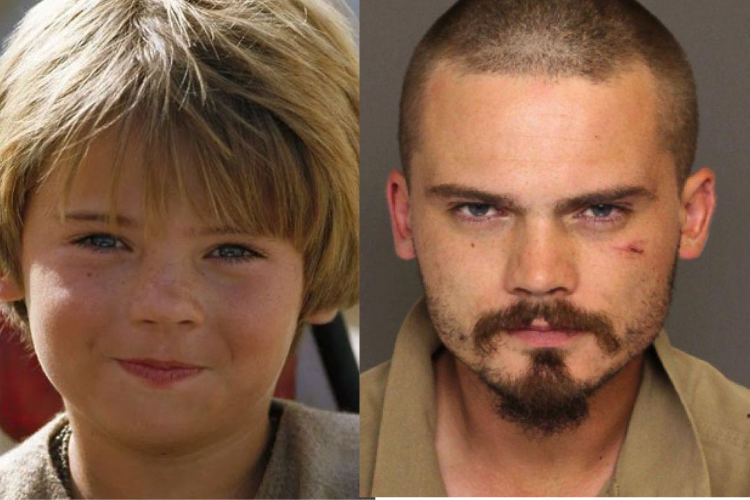 Jake Lloyd is certainly not a huge name these days but in 1999 his face was seen by millions in a pivotal role. In Star Wars: Episode I – The Phantom Menace, Lloyd was cast as the young Anakin Skywalker, who would eventually grow up to be Darth Vader, one of cinema's most iconic villains. Though, the response he would receive to his portrayal was extremely negative.
Because of the bullying he received at school and in the press, he retired from acting in 2001. This also may have led to some mental health challenges that he's had as well. In 2015, he was nearly charged for assaulting his mother, and was arrested a few months later for reckless driving and getting into a high-speed car chase with police.
Haley Joel Osment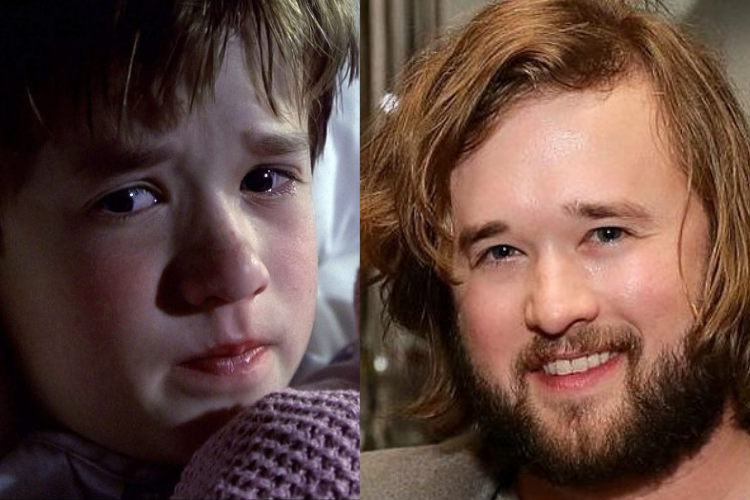 Haley Joel Osment became a household name after his pivotal performance alongside Bruce Willis in the 1999 critically-acclaimed thriller The Sixth Sense. He became the second-youngest actor to ever receive an Academy Award nomination, and would lead him to star in other films such as Pay It Forward and Steven Spielberg's A.I. Artificial Intelligence.
It seemed like Osment's star was going to be burning bright for many years in Hollywood, but his career seemed to peak after only a few years since his breakout role, appearing in only small parts here and there. In 2006, he broke a rib and shoulder blade in a car accident after driving under the influence. He was sentenced to probation and to attend a  mandatory alcohol rehab program.
Jussie Smollett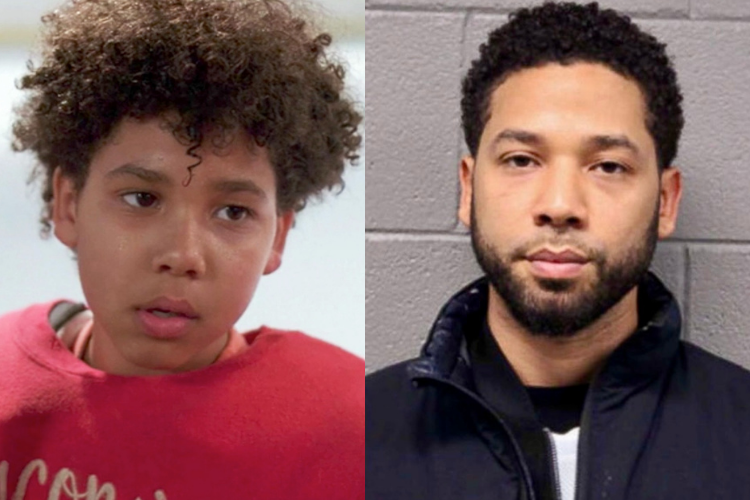 Jussie Smollet is an actor who also first shined on the big screen in 1992 in the Disney sports-family hit The Mighty Ducks, playing Terry Hall, one of the original players on the lovable underdog hockey squad. In recent years, Smollett became known for playing the character of Jamal Lyons on the popular TV drama Empire.
In 2019, Smollett made headlines after he claimed to be attacked by masked men who physically beat him while yelling racial and homophobic slurs. The actor was arrested for making the story up as a hoax a month later. In March 2022, Smollett was convicted and sentenced to 150 days in jail, 30 months probation, and ordered to pay $145,106 for his crimes. He was also placed in a psychiatric ward after his sentencing. 
While it's true that these celebrities from the '90s have more recently become known for more nefarious reasons, that didn't happen with everyone. Many of the most popular faces from that decade are still acting today, though they aren't as well-known as they once were. Some of these stars that you may have had a crush on took on other jobs, started families, or seemingly just vanished. You'll surely remember these celebrities for their iconic roles, but what happened to these massive '90s stars?
Cameron Diaz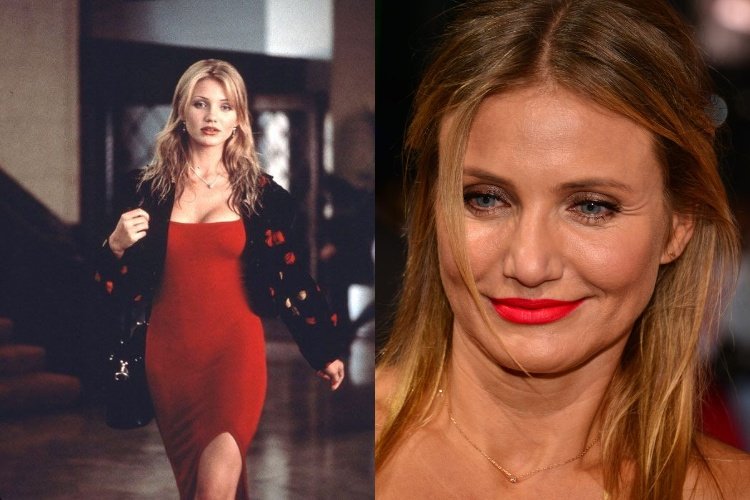 In 1994, at the age of 21, Cameron Diaz auditioned for the acclaimed comedy The Mask, despite having no acting experience whatsoever. The film, starring Jim Carrey, became one of the highest-grossing films of the year and earned Diaz a big foot in the door in Hollywood.
In the 2000's, Diaz continued to star in a series of feature films. Her most notable roles were in the Charlie's Angels sequel, the voice of Princess Fiona in the animated Shrek franchise, and a spot in the acclaimed drama Gangs of New York. She announced in 2018 that she had retired from acting.
Alicia Silverstone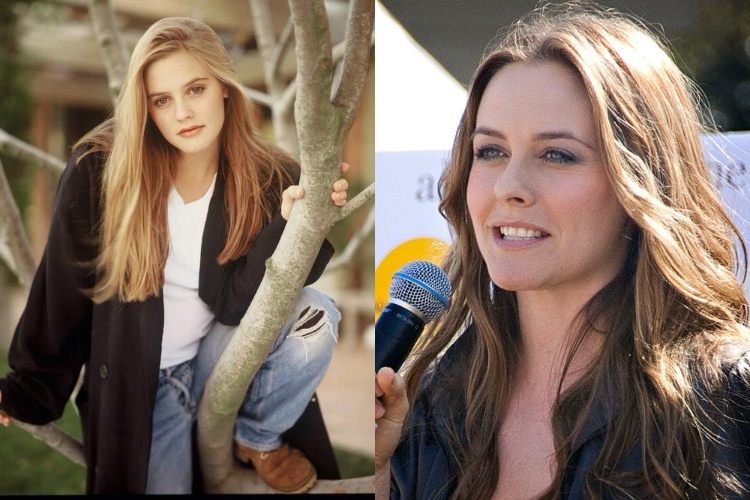 Silverstone's most famous role might be portraying Cher Horowitz in the iconic movie Clueless, but she wasn't completely unknown before she landed that gig. It was her appearance in the film The Crush, where she caught the eye of director Marty Callner, that made Silverstone a star.
Throughout most of the 2000s and beyond, Silverstone has worked with smaller, independent production companies and has mostly stayed out of the limelight. These days she takes a few parts a year, most recently in the Netflix comedy The Baby-Sitters Club.
Marisa Tomei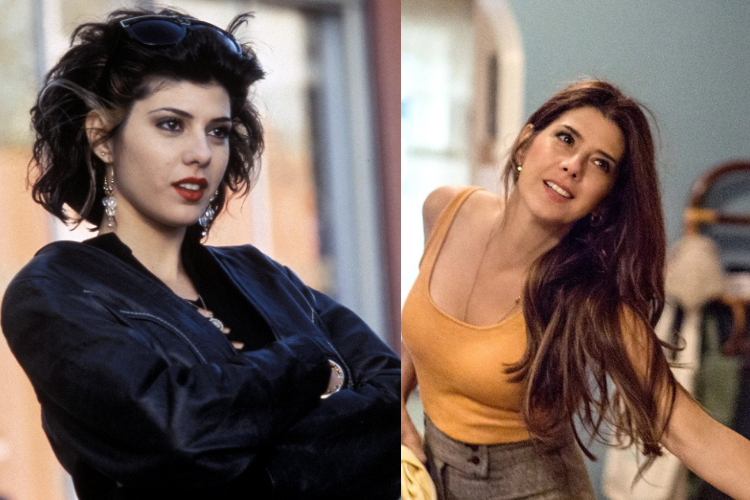 Marisa Tomei had always had a reputation in Hollywood from her roles on shows like As the World Turns and A Different World, but everyone knew her name after her performance in the 1992 hit My Cousin Vinny. The performance even earned her an Academy Award.
Tomei has been offered many roles throughout the years, starring in films like Anger Management, The Wrestler, and Wild Hogs. Aside for performing in a theater company, most recently Tomei has portrayed Aunt May in the most recent adaptations of Spider-Man in the Marvel Cinematic Universe.
Cindy Crawford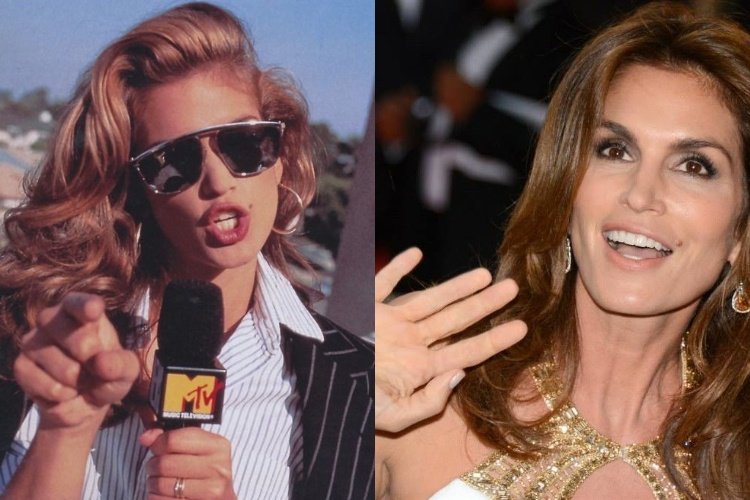 Cindy Crawford's modeling career began when she was still a student in high school when she won the Elite Model Management's "Look of the Year" contest. She would leave DeKalb, Illinois for New York City and go on to become one of the most famous faces in the world.
She would end up retiring from the modeling world in the year 2000, after having been on runways and magazine covers for twenty years. Since then, she has created a line of cosmetics, called Meaningful Beauty, and has had her own furniture line sold in JCPenney.
Candace Cameron Bure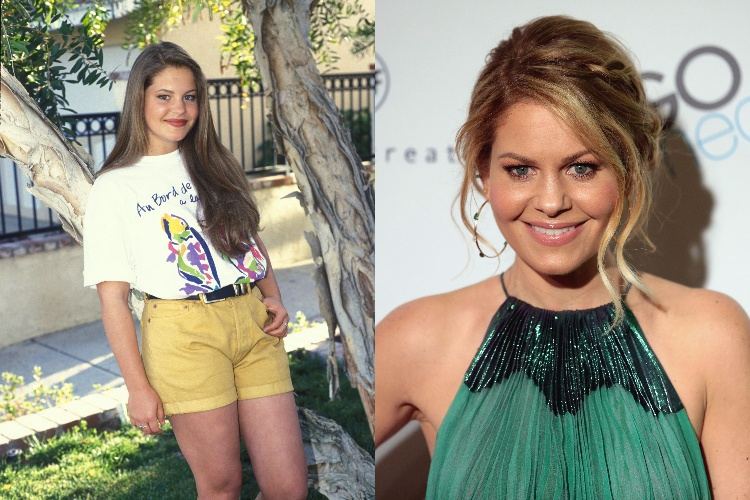 In the 80's and 90's, Candace Cameron Bure appeared in a series of popular TV shows, including Growing Pains and Who's the Boss?, that helped make her more recognizable. But in 1987, she earned the iconic role of D.J. Tanner in the hit sitcom Full House that turned her into a household name.
In 2014, she appeared on Dancing with the Stars, before being cast once again for the role of D.J. Tanner in Fuller House AND having a short stint joining the panel of hosts on The View. Outside of TV, Candace has been married to NHL player Valeri Bure since 1996.
Shannon Elizabeth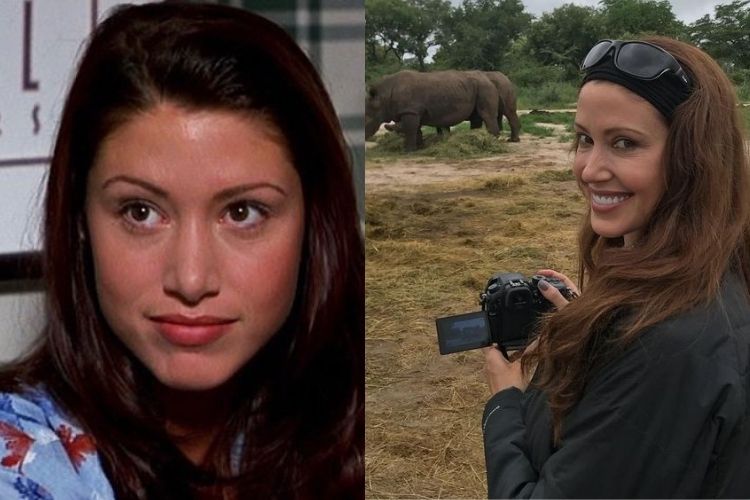 Shannon Elizabeth might be considered one of the most famous foreign exchange students in history thanks to her role as Nadia in the teen comedy American Pie. With her fame established, she went on to star in Scary Movie, Jay and Silent Bob Strike Back, and Tomcats.
Throughout the years, she's made guest appearances on many television shows, but most of her roles have come on the silver screen. These days, she spends most of her time in South Africa where she runs the animal rescue agency, Animal Adventures.
Demi Moore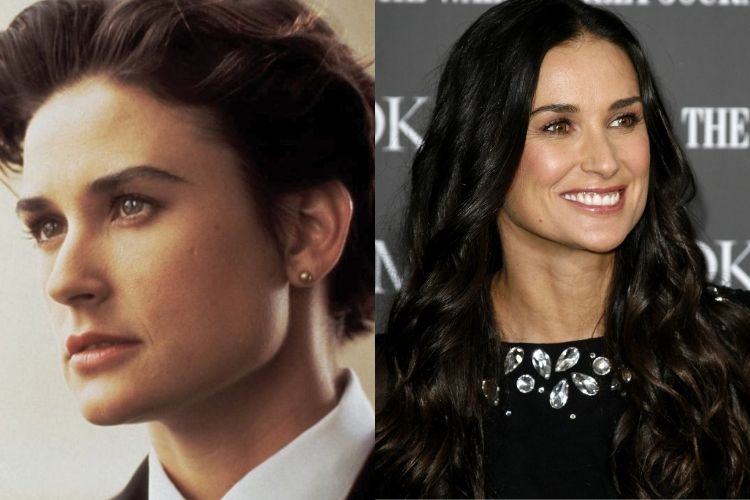 Demi Moore's career began on the soap opera General Hospital in the early 1980s, but it was her inclusion in some of the "Brat Pack" movies that put her on the map. Her notable films of that era include Blame It on Rio, St. Elmo's Fire, and About Last Night.
In 1996 she became the highest-paid actress in film history when she made $12.5 million for the movie Striptease. Since then, she has still starred in a number of movies, but has taken things easier, spending more time on her family which has included Bruce Willis and Ashton Kutcher, among others.
Jessica Biel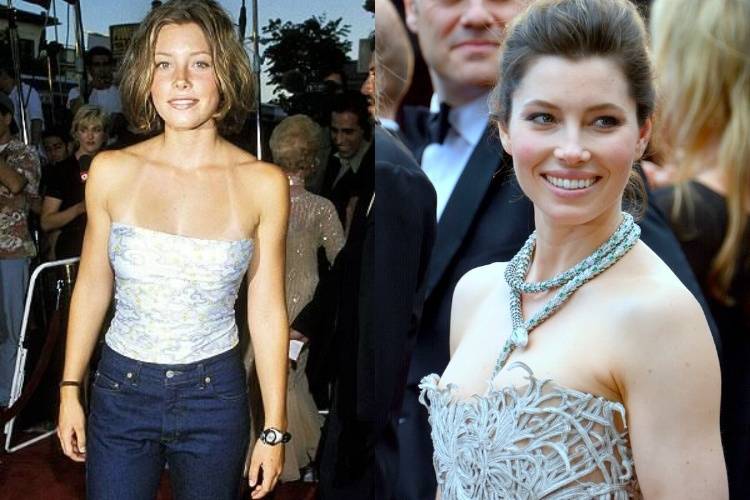 Jessica Biel is most widely known for her role in the hit family drama 7th Heaven. Her first major film role came in the 1997 movie Ulee's Gold. Despite her critically acclaimed performance, it took her some time to move on to bigger roles, but would eventually end up in a wide variety of movies, from Summer Catch to The Texas Chainsaw Massacre.
In the 2010s, Biel has shifted her focus to mainly being involved in independent films and producing, and her acting has been largely praised. Biel has been married to Justin Timberlake since 2012, and the couple has two sons together. She has most recently starred in the first season of the TV series The Sinner.
Britney Spears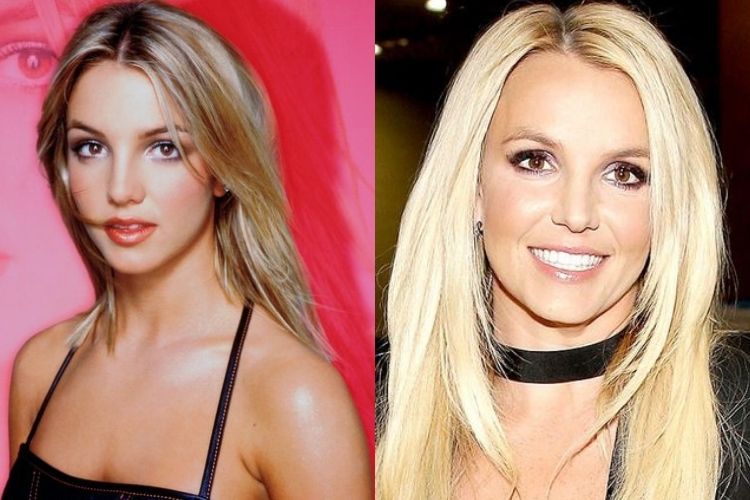 Britney Spears reached incredible heights as a teenager, unmatched by almost any musician. The "Princess of Pop" had two debut albums that became all-time best-sellers and has sold millions of records to date. To this day, Spears is the world's best-selling teenage artist.
Aside for her music career, she's had her share of press due to her personal life. She had two highly-publicized marriages and divorces, as well as a famous head-shaving incident. In 2021, she made headlines after finally being granted control of her own finances after more than a decade.
Debbe Dunning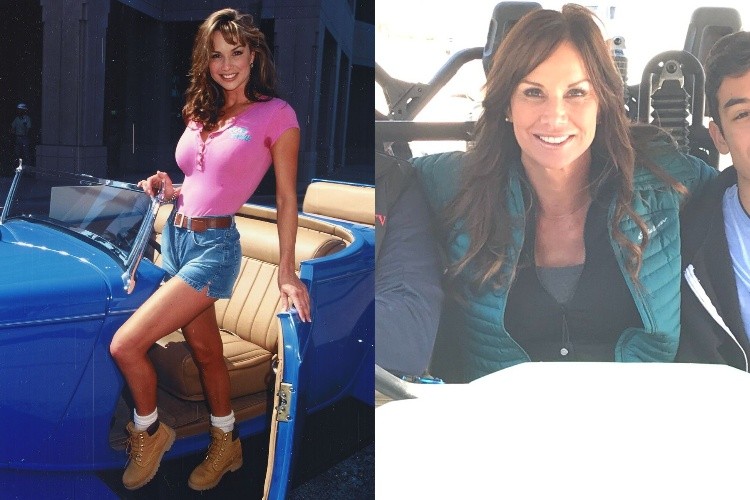 If Debbe Dunning is a name that doesn't ring a bell, it's likely that her most famous character's name will – as Dunning played "Tool Time" girl Heidi Keppert on the popular ABC sitcom Home Improvement with Tim Allen. She replaced Pamela Anderson on the show and played the role from 1993-1999.
To date, Home Improvement was her biggest and most notable role. Dunning has film or television credits spanning from 1988 to 2006, but she's never been more than a supporting character. In 2017, she turned her love of horses into a show, starring in Debbe Dunning's Dude Ranch Roundup.
Carmen Electra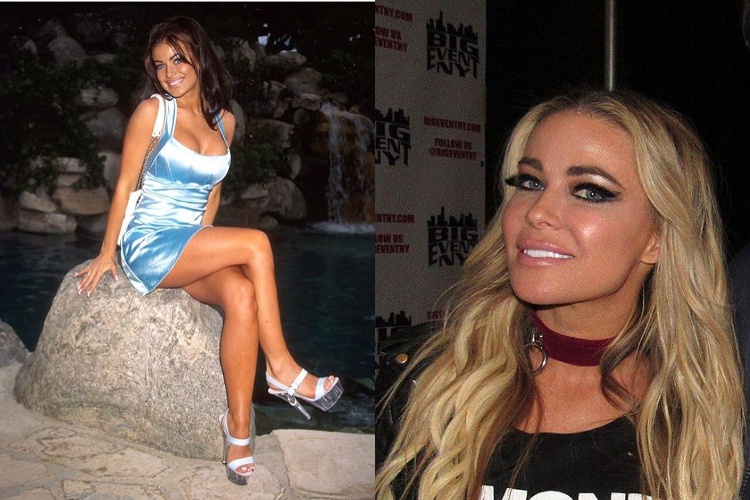 Carmen Electra's career began as a dancer at an amusement park in Cincinnati, Ohio. After a brief foray in music with Prince, she began appearing on television. He big break coming when she appeared on the cast of Baywatch for a short stint from 1997-1998.
After Baywatch, she moved on to be a model for Playboy magazine and her fame continued to soar. It didn't hurt that she had some highly publicized relationships with basketball bad boy Dennis Rodman and musician Dave Navarro, which helped keep her in the headlines.
Tiffani Amber Thiessen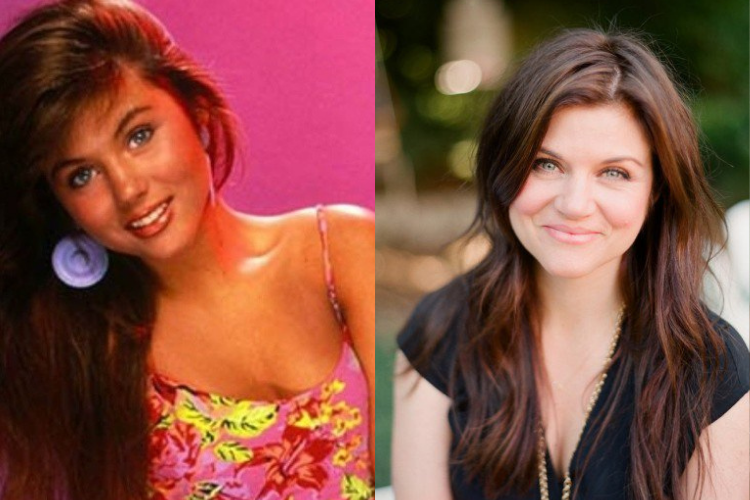 Few stars were bigger in the 1990s than Tiffani Amber Thiessen after she played the immortal Kelly Kapowski on Saved by the Bell and Valerie Malone on 90210. She was the girl all the girls wanted to be and was the girl that all the guys wanted to be with.
Thiessen has appeared in the television series Fastlane, What About Brian?, and White Collar, in supporting roles, taking a step back from the limelight of leading lady spots. She has however reprised her role in the Saved By The Bell reboot. You can also find her hosting the food-themed comedy clip show Deliciousness.
Jenny McCarthy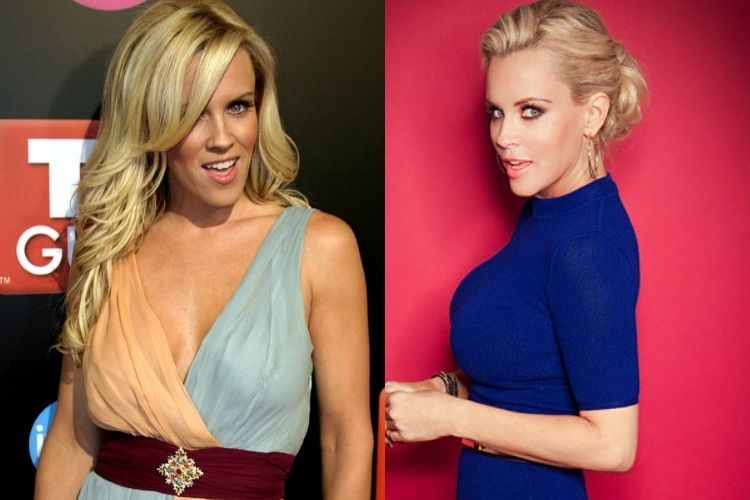 Jenny McCarthy began her career in 1993 when Playboy famously offered her $20,000 to pose for their October issue, subsequently becoming Playmate of the Month for October 1993. The resulting fame earned her various television hosting gigs throughout the years.
From the very beginning, Jenny McCarthy's career has been based on her being herself. She has landed some roles in movies as well. For the last decade, she has been a reality TV show star and you can currently find her as a judge on the reality-singing show The Masked Singer.
Angie Harmon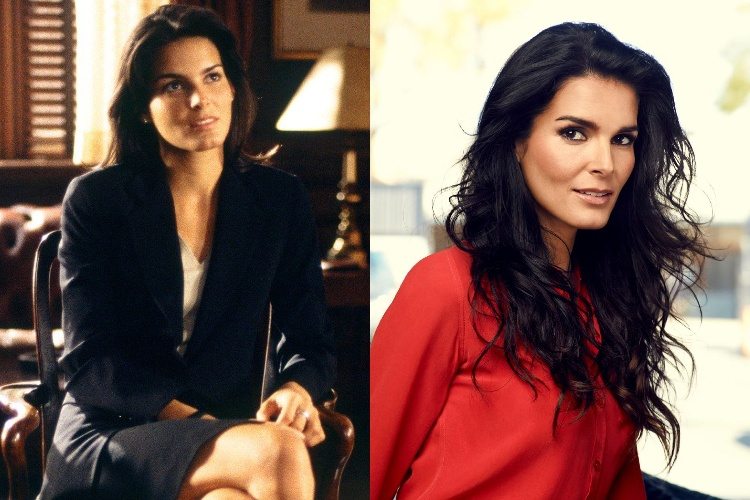 Although these days she's most widely known for her acting career, Angie Harmon started out as a model in 1987 at the age of fifteen. She received her first role in a 90's police drama called Baywatch Nights before joining the cast of NBC's Law & Order.
Between the years 2001-2014, the actress was married to former NFL player Jason Sehorn, who publicly proposed to her on The Tonight Show with Jay Leno. From 2010 – 2016, Harmon also had the lead role of police detective Jane Rizzoli on the TNT series Rizzoli & Isles, but has led a quieter life since the show's ending.
Sarah Michelle Gellar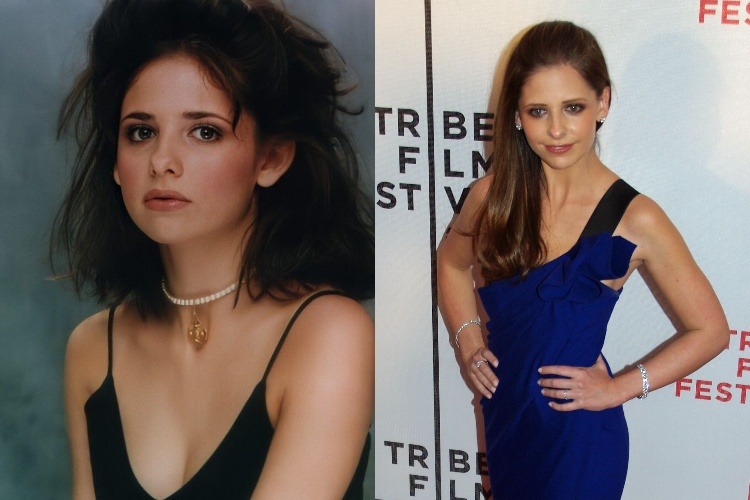 Most of us got to know Sarah Michelle Gellar from the hit show Buffy the Vampire Slayer, but did you know she was a Daytime Emmy Award winner from All My Children? With the success of her soap career, Gellar landed the role in the cult science-fiction hit.
After Buffy, she took on various odd jobs and movie roles, including a memorable stint as Daphne Blake in a couple of live-action Scooby-Doo movies. She has spent some time pursuing other ventures too, like Foodstirs, a startup that makes meal kits for children.
Pamela Anderson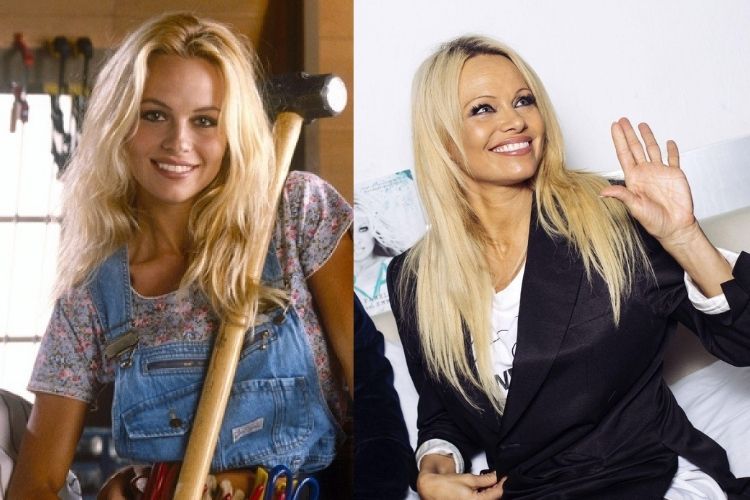 Pamela Anderson has always been a model first and an actress second. After her Playmate of the Month selection in the February 1990 issue of Playboy magazine, she was later cast on the sitcom Home Improvement and eventually became a household name as a lifeguard on the hit show Baywatch.
Anderson has put her acting career on the backburner in the past decade. She's made the odd appearance in reality television or made a cameo in a film, but her work now is mostly with PETA, a cause near and dear to her heart. A Hulu series about her and ex-husband Tommy Lee called Pam & Tommy that came out in February 2022.
Jennifer Love Hewitt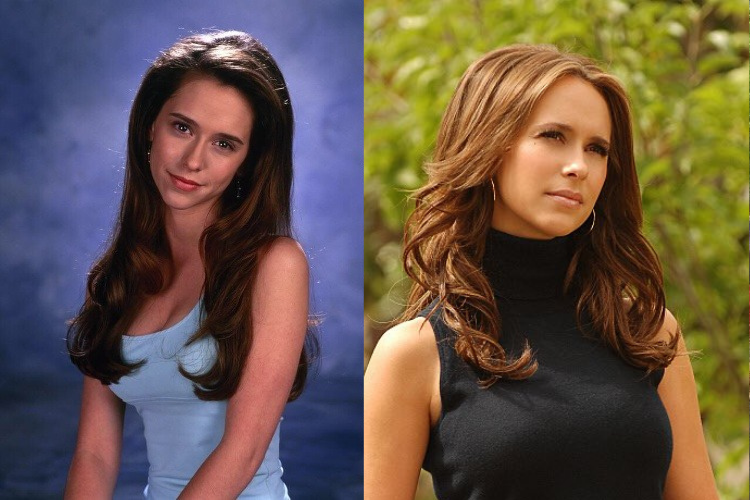 Jennifer Love Hewitt had appeared in a few commercials before she joined the cast of the Disney Channel show Kids Incorporated. After a role on Party of Five, her starring role in I Know What You Did Last Summer catapulted her to international fame.
Since then, Hewitt has been a film and television star, with notable credits including a variety of movies such as,  Heartbreakers, Garfield, and Tropic Thunder. On television, she has played starring roles on the shows Ghost Whisperer and The Client List, and can now be found on the drama series 9-1-1.
Tia Carrere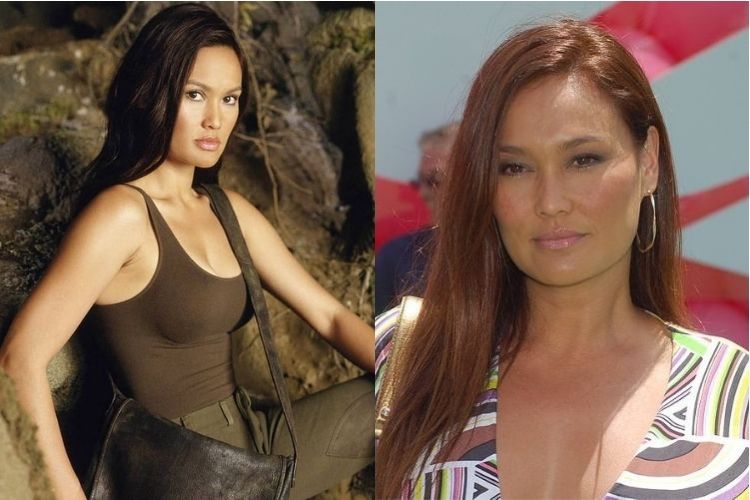 Tia Carrere got her first big break on the soap opera General Hospital, where she played the role of Jade Soong Chung. But it was after playing Mike Myers' love interest in the hit comedy Wayne's World, that People magazine added her name on its "50 Most Beautiful People" list.
The magazine feature earned her many subsequent modeling gigs, including in Playboy and Maxim. In more recent years, she's appeared on the reality shows Dancing with the Stars and The Celebrity Apprentice, as well as starred in the Netflix series AJ and the Queen.
Yasmine Bleeth
Yasmine Bleeth grew up in show business, with her first role coming from starring in a commercial for baby shampoo at just 10 months old. Her biggest role was on Baywatch, which earned her global fame and a place on People's "50 Most Beautiful People" list.
Bleeth actually started out with a guest appearance on Baywatch, but ended up joining the cast as a regular for three seasons. When her time was done she used that success to launch her own swimwear line. She also took roles on other television shows, but hasn't done anything big since 2003.
Fairuza Balk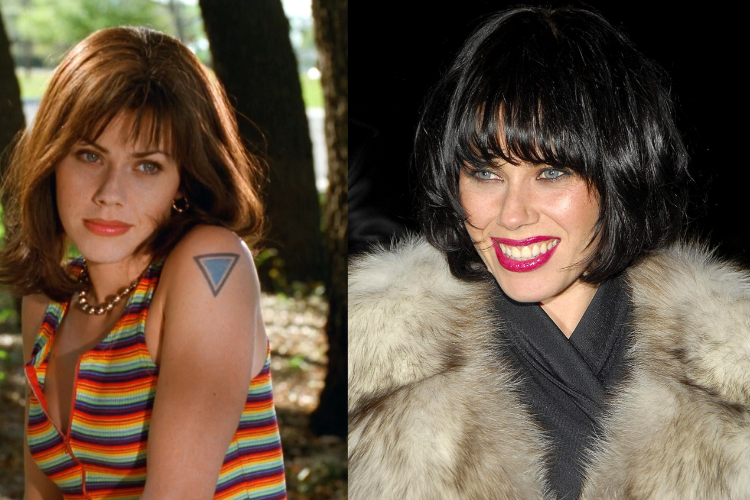 Fairuza Balk has appeared in a wide range of popular '90s movies, though many people might not know her by name. After starring in a lead role, alongside Neve Campbell, in the 1996 goth movie The Craft, Balk went on to be featured in such hit movies as 1998's American History X, and The Waterboy.
Since then, she's provided assorted voice work for a variety of animated projects, such as the TV show Family Guy, and the video game Grand Theft Auto: Vice City. In 2010, her band Armed Love Militia released a single called "Stormwinds," which was written and sung by Balk. She also began to showcase sculptures she's made in art exhibits in both Los Angeles and New York.
Julia Stiles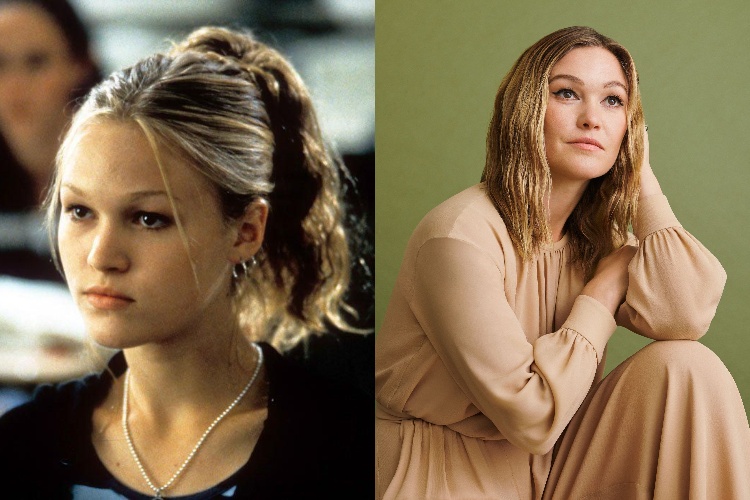 Julia Stiles' film debut was at the age of fifteen, but her biggest and most memorable role was in 1999's romantic comedy 10 Things I Hate About You opposite a young Heath Ledger. In 2003, she would also appear in the award-winning drama Mona Lisa Smile alongside Julia Roberts.
During her early acting career, Stiles managed to simultaneously earn a prestigious degree in English Literature from Columbia University in New York. Today, she is still acting and happily married to Preston J. Cook, a camera assistant, living in Manhattan.
Elizabeth Hurley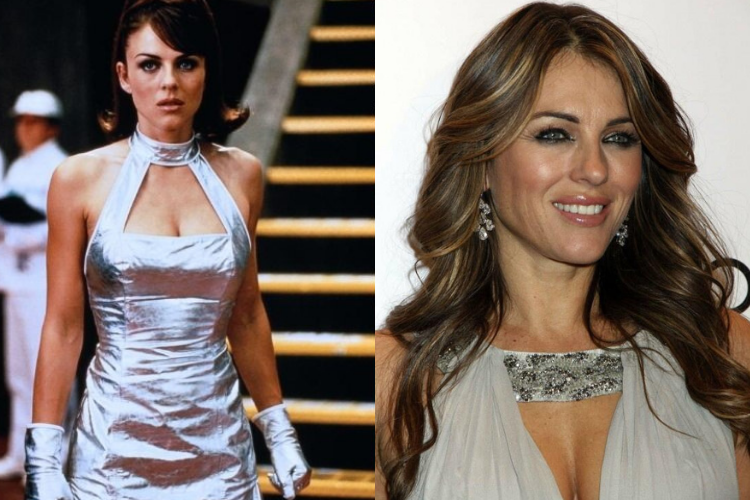 Elizabeth Hurley's career started at the age of 29, when she was working as a spokesmodel for the brand Estee Lauder. That was the year she started dating actor Hugh Grant and, after she was spotted with him on a red carpet one night, Hollywood soon came calling.
Much like her relationship with Hugh Grant, her career took a bit of a dip in the mid-2000's after starring in Austin Powers and Bedazzled. But she returned to the spotlight with a role on Gossip Girl. She's recently played a starring role in the E! series The Royals and still is a model to this day.
Courteney Cox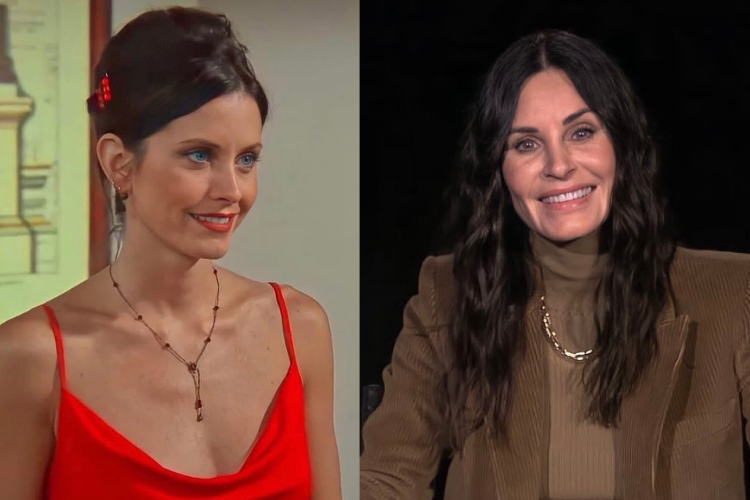 Courteney Cox became one of the biggest stars of the '90s from her portrayal of Monica on the hugely-popular sitcom Friends. She also starred opposite Jim Carrey in the hit movie Ace Ventura: Pet Detective, before appearing in the movie Scream and its sequels.
After Friends, Cox found success with the sitcom Cougar Town, which aired from 2009-2014. In January of 2022, she reprised her role as Gale Weathers in the latest installment of the Scream franchise. Her latest project is the horror-comedy series Shining Vale.
Eliza Dushku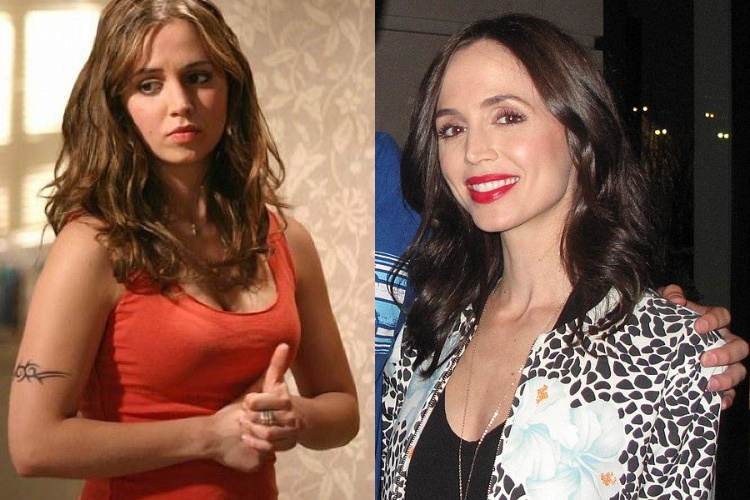 Eliza Dushku became famous early in her career for her role as Faith in Buffy the Vampire Slayer, and she continued to portray the same character in the show's spinoff series, Angel. She's also known for her part in the hit teen cheerleader film Bring it On.
Since the Buffy franchise ended, Dushku starred in a short-lived series called Tru Calling, but has not worked on one project consistently aside for that. She has made a few occasional guest-starring appearances on shows, and has also done a lot of voice work for video games, including Fight Night Champion and Saints Row 2.
Lori Loughlin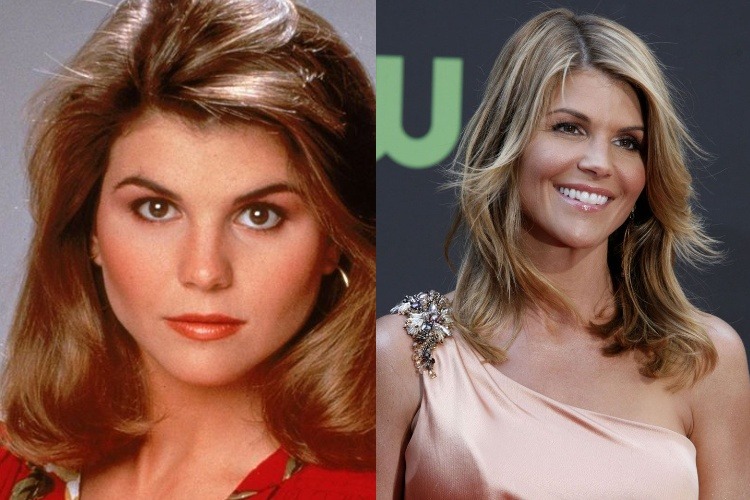 Lori Laughlin is known worldwide as Uncle Jesse's wife Aunt Becky from the sitcom Full House. The show was a huge hit that helped launch many careers, including that of John Stamos, Bob Saget. It also introduced the world to the Olsen twins, Mary-Kate and Ashley.
Her career drooped for a while until she landed on the show 90210 from 2008-2010. She reprised the role of Aunt Becky on the Netflix spin-off Fuller House until the world learned of her high-profile role in the University of Southern California college admissions scandal.
Amanda Bynes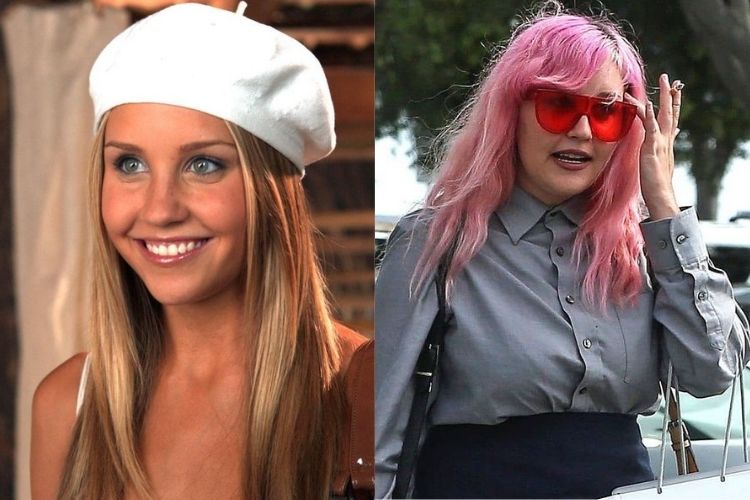 Amanda Bynes first became a household name for an audience of kids and teens when she joined the cast of the popular Nickelodeon sketch show All That in 1996. For the next ten years, her popularity rose, getting her own variety show, The Amanda Show before starring on the big screen in the films What A Girl Wants! and She's The Man.
Starting in 2012, Bynes had legal trouble, being accused of several hit-and-run car accidents in less than half a year. She spent some time in rehab shortly after, and was in the public eye for some bizarre social media posts. In the last couple of years, she has been working on producing her own fashion line and even released a hip-hop song called, "Diamonds" in early 2021.
Uma Thurman
Uma Thurman started out as a model before she became an actress. That all changed when she took on the role of Mia Wallace in Pulp Fiction – the film was a huge critical and box office success and has been dubbed one of the greatest films ever made.
Perhaps her biggest role to this day was in Quentin Tarantino's iconic Kill Bill, Volume 1 and Volume 2, where she starred in the lead role of Beatrix Kiddo. In 1998, Thurman married her Gattaca co-star Ethan Hawke, with whom she had two children and ended up divorcing in 2005.
Denise Richards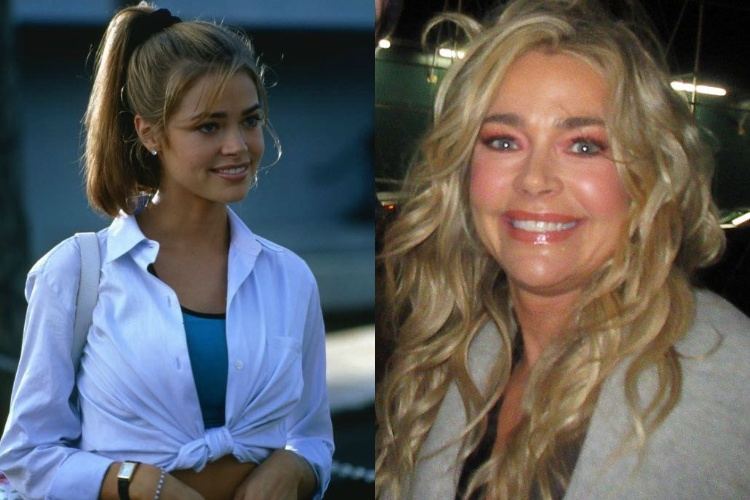 Denise Richards has been in the movie business for 25 years at this point. Early on in her career, she became known for her memorable appearances in films like Starship Troopers, Wild Things, and as a "Bond Girl" named Christmas Jones in The World is Not Enough.
Her career continued into the 2000's, despite Richards never developing much of a dramatic acting resume. Most recently she was one of the women starring in the reality TV show The Real Housewives of Beverly Hills, but left the show in the tenth season in 2020.
Heather Locklear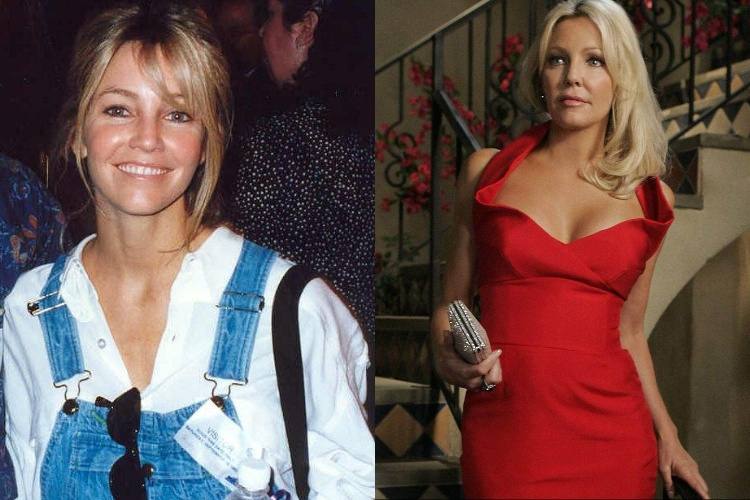 Heather Locklear was born an LA girl, so it wasn't too much of a stretch when she started to make it in Hollywood. While she was a student at UCLA, she was also taking modeling gigs and acting in commercials, eventually culminating as a series regular on the TV series T.J. Hooker.
During the 1990s, she could be found in starring roles on the hit television shows Melrose Place and Spin City, which earned her two Golden Globe nominations. However, since Spin City was canceled in 2002, she's struggled to earn more starring roles.
Fran Drescher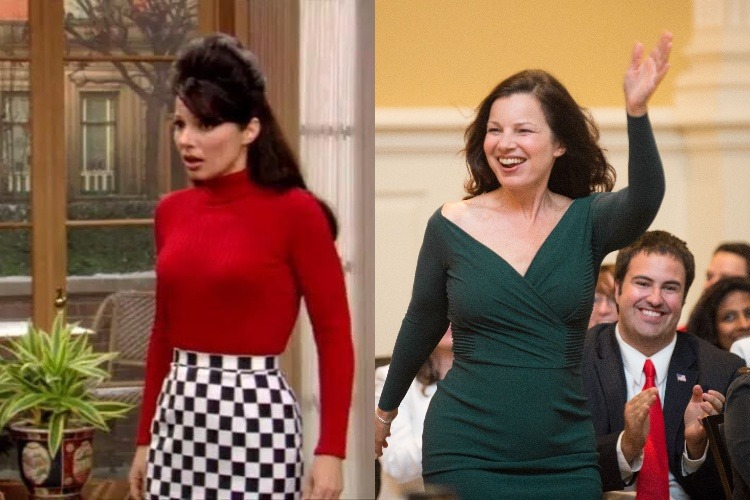 Fran Drescher is someone you either love or can't stand – there can be no in-between because her personal and schtick demand exactly that. Drescher had some small film appearances, but it was her role as Fran Fine on the '90s sitcom The Nanny that made her a star.
After polarizing audiences with her high, nasally voice and thick New York accent, Drescher continued to play similar characters on sitcoms throughout the 2000s. Recently she's performed on Broadway and did voiceover work in the Hotel Transylvania franchise.
Brandy Norwood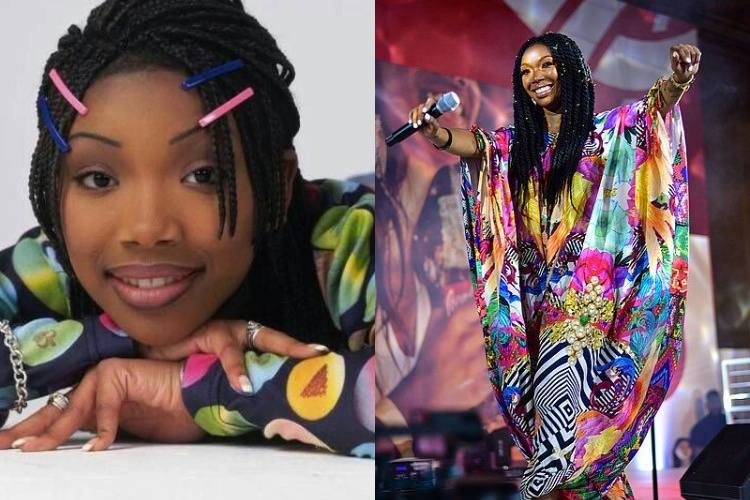 Brandy Norwood was one of the biggest stars of the 1990s. From a singing standpoint, she released an album in 1993 that sold over 6 million copies worldwide, and just a few years later she was starring as the title character of her very own sitcom, entitled Moesha.
After a series of musical hits, she went on a bit of a hiatus from performing in the 2000s. She released the album Two Eleven in 2012 that was unfortunately considered a massive commercial failure, and in June 2020 she released another album called B7.
Erika Eleniak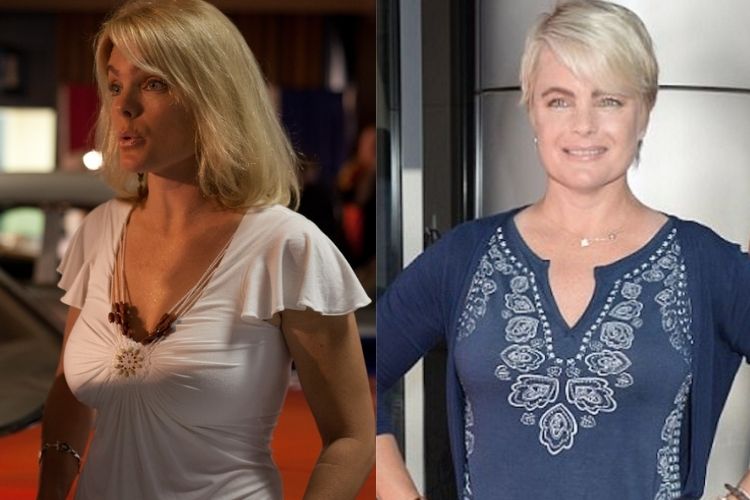 After a small part in the film E.T. the Extra-Terrestrial, Eleniak would stay in the entertainment industry as a model and even as the Playboy centerfold model in July 1989. There is no question that shoot helped earn her the role she became famous for on Baywatch.
Eleniak played the role of lifeguard Shauni McClain between the years 1989 to 1992, and after that gig ended, she was cast in films like Under Siege and Chasers. She's still in the business, but most of her film roles have come from made-for-television films.
Liv Tyler
In 1993, Liv Tyler starred in an Aerosmith video for "Crazy," alongside Alicia Silverstone. The following year she made her film debut in the psychological thriller Silent Fall, then went on to bigger movies like Heavy, Stealing Beauty, Empire Records, and Armageddon.
Tyler's international fame came after she appeared in The Lord of the Rings Trilogy as Arwen. Her career is still going strong to this day, proving that she is more than just Steven Tyler of Aerosmith's daughter. In 2014, she met her current partner and father of her children, David Gardner.
Jennie Garth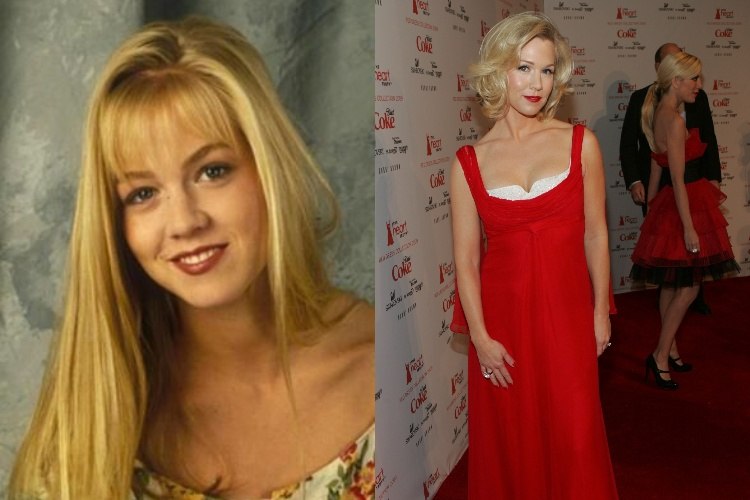 Despite experiencing personal and family issues at the time of the show, Garth dedicated herself to her central role on Melrose Place—and, later, to the modern remake of the show 90210. She would star on the iconic show for 10 years and become a household name.
She was instrumental in creating and launching the 2008 90210 remake, featuring the new generation of spoiled L.A teenagers. In 2014, she met actor David Abrams on a surprisingly successful blind date and the two have been happily married since 2015.
Tara Reid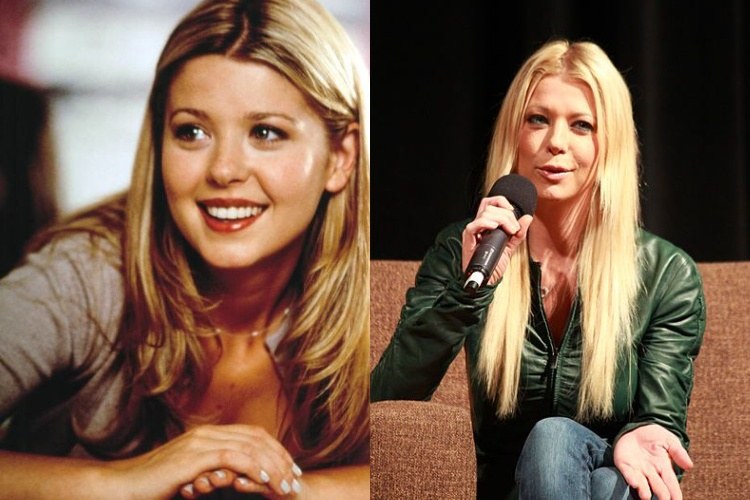 Tara Reid began her career in the '80s when she participated in the game show Child's Play and starred in commercials for McDonald's, Jell-O, and Crayola. In 1998, she received her big Hollywood break when she was cast in the Coen brothers classic The Big Lebowski and the huge teen comedy American Pie.
In 2006, the actress confessed that she had underwent multiple plastic surgeries that, according to her, "went wrong." Some people believe this to be the reason why her career had started to decline around the same time. She more recently appeared in the campy Sharknado films.
Tyra Banks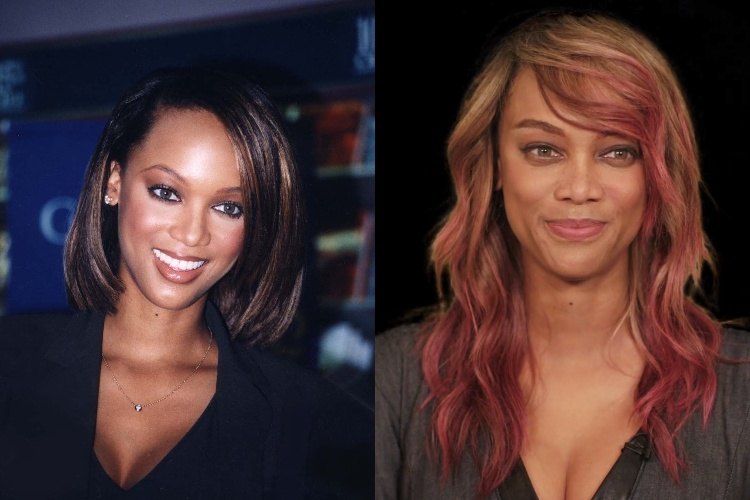 Tyra Banks is one of the most famous supermodels on Earth and has been for many years. Her career really began in 1991, when she became the first African-American woman on the cover of GQ, as well as the Sports Illustrated Swimsuit Issue. Her career then blossomed from there.
Recently, she's spent most of her time modeling and working on the show America's Next Top Model, which she created and hosts. She's also had her own talk show on the CW network, which earned her two Daytime Emmys. She also was hosting America's Got Talent in 2017 and 2018.
Keri Russell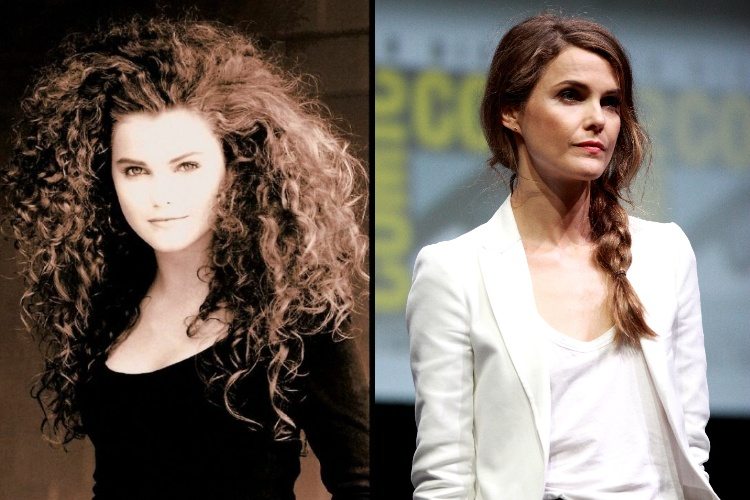 Though she began her career at the age of 15 on The All-New Mickey Mouse Club, in the late nineties Keri Russell was cast in her most iconic role on the television series Felicity. She has continued to appear in film and TV and has expanded her acting to star in some theater productions.
Her career saw a bit of a bigger revival in more recent years. From 2013-2018, she portrayed the leading role in the successful thriller series The Americans. She has also appeared in films including Dawn of the Planet of the Apes, Free State of Jones, and Star Wars: The Rise of Skywalker.
Mariah Carey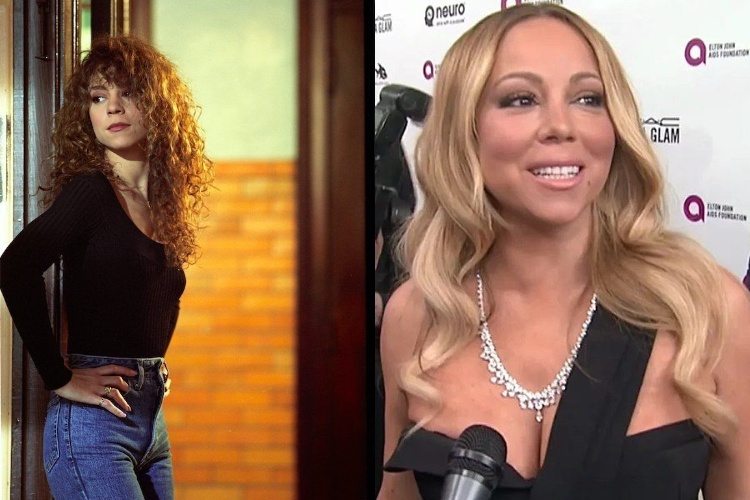 Mariah Carey's music career has been going on for three decades. Believe it or not, everyone's favorite Christmas tune "All I Want For Christmas" was released in 1994. Her most successful singles came in the 1990s, which include "Hero," "Without You," "Always Be my Baby."
Known for her incredible 5-octave range, Carey hasn't reached the same heights of commercial success in the 21st Century as she had in the late '90s. She has gotten some backlash from a few of her performances, having done a concert in Saudi Arabia in 2019.
Drew Barrymore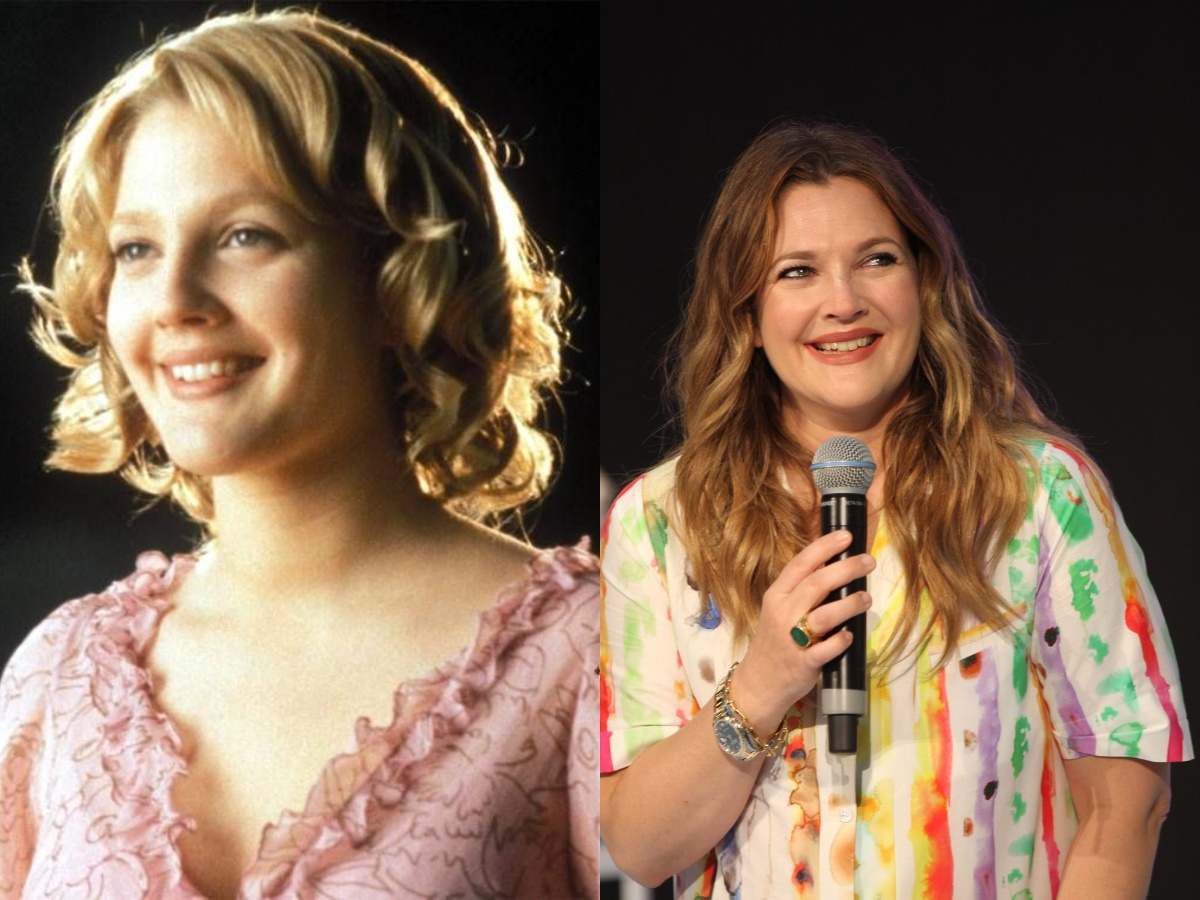 Drew Barrymore's first big role was in 1982, at the age of seven, in the critically-acclaimed hit sci-fi film E.T. the Extra-Terrestrial.  Later on in 1992, she starred in the thriller Poison Ivy, which cemented her reputation as a Hollywood bad girl.
After starring in Charlie's Angels alongside Cameron Diaz and Lucy Liu, she continued to appear in blockbuster hits all throughout the decade. Today, her career is still going strong, recently starring in Netflix's The Santa Clarita Diet and hosting a talk show The Drew Barrymore Show.
Tori Spelling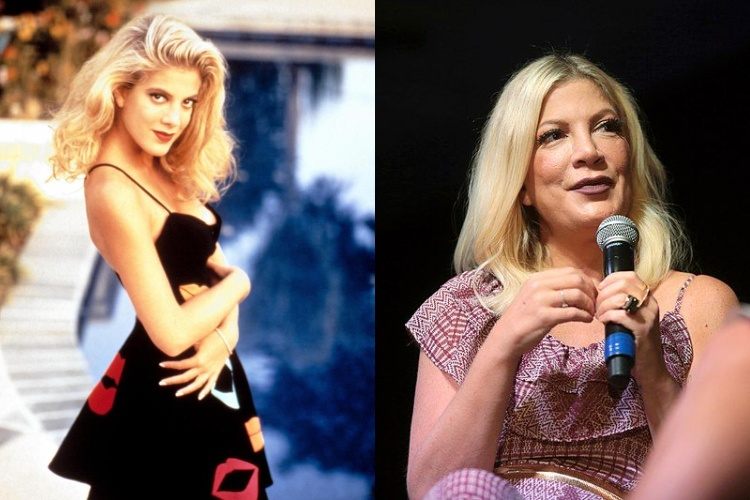 The daughter of legendary film and television producer Aaron Spelling, Tori Spelling's first major role was that of Donna Martin in the nineties popular teen drama Beverly Hills, 90210. Spelling stayed on the show for the entirety of its ten-year run.
Tori's acting career didn't quite pick up after Beverly Hills, 90210 had ended, but she would find success elsewhere. In 2006, Spelling released a fashion and jewelry line, and she ended up releasing two autobiographies, entitled: Tori TELLING and Mommywood.
Gwen Stefani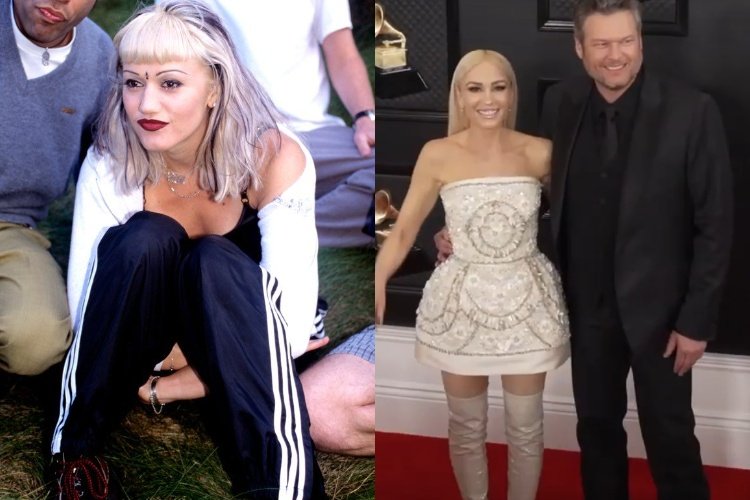 In the mid-eighties, Gwen Stefani's older brother formed a band called No Doubt and invited her to join it as the lead vocalist. It was with the now-famous band that Gwen got her real start in show business, thanks to a handful of hit singles, including "Don't Speak" and "Just a Girl."
Stefani has released three highly successful solo albums over the years and won several awards. From the very beginning of her career as a singer-songwriter, she's been an influential figure in the music industry, and her career is still strong. She has been an on-and-off-again judge on the show The Voice.
Eva LaRue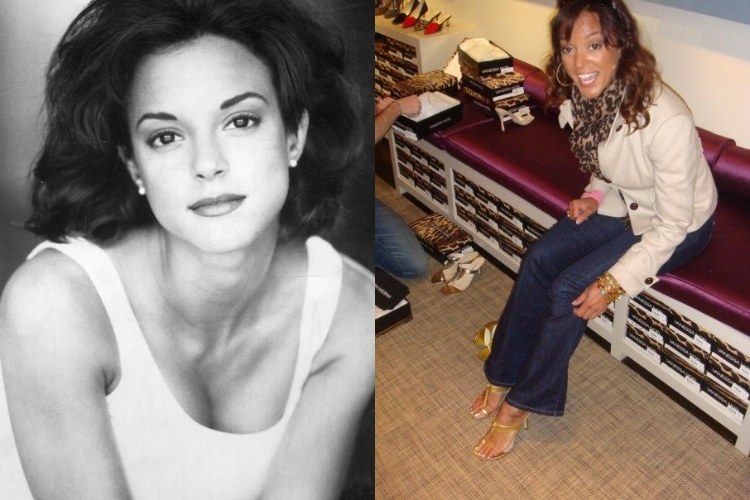 "Smile you're on Candid Camera" was the line that got Eva LaRue her start in show business as the host and announcer of the famous television show. It was the role of Dr. Maria Santos Grey on All My Children that made her famous, though.
She played the role of Dr. Grey from 1993-1998, 2002-2005, and 2010-2011. But that hasn't been the only thing she's done – recently she's been back in the public eye with her role on CSI: Miami, where she appeared in an impressive 152 episodes.
Alyssa Milano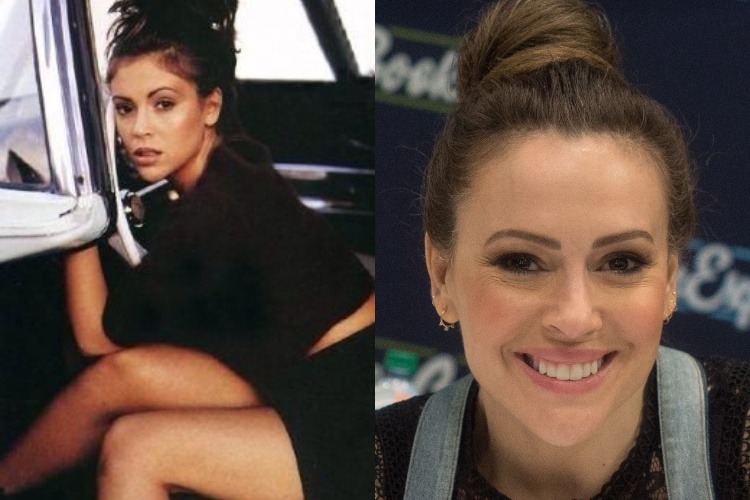 Milano's acting career began at just 7 years older when a babysitter took her to an audition for a traveling production of Annie. She later gained popularity and fame for her role on the sitcom Who's The Boss?
Her career continued as an adult with her role on Charmed from 1998-2006. These days, Milano is just as much an activist as she is an actor, spending time contributing to causes she cares about – most recently, she has focused on recovering from COVID-19.
Mandy Moore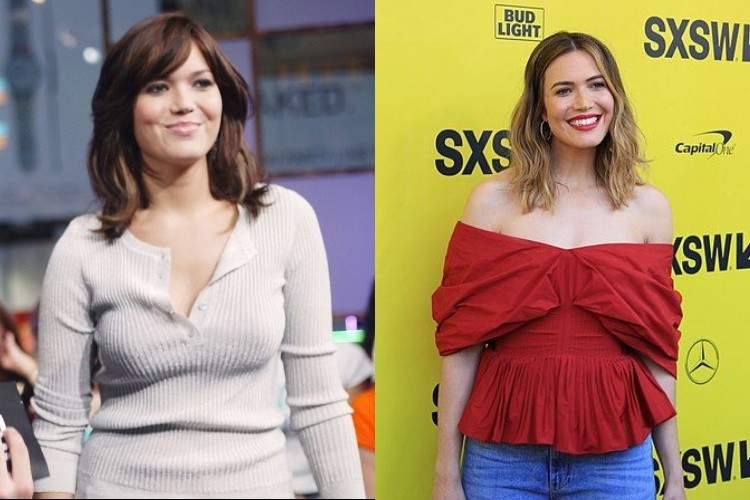 Now known mostly for her acting career, Mandy Moore started out as a singer in the late 90's. In the late nineties, she began touring with boy band N'SYNC, and later with Backstreet Boys. In 1999, she released her debut single, "Candy".
In 2001, Moore co-starred alongside Anne Hathaway in The Princess Diaries, then starred in A Walk to Remember, Love, Wedding, Marriage, and voiced Princess Rapunzel in Disney's animated Tangled. She still juggles between her music and acting career.
Winona Ryder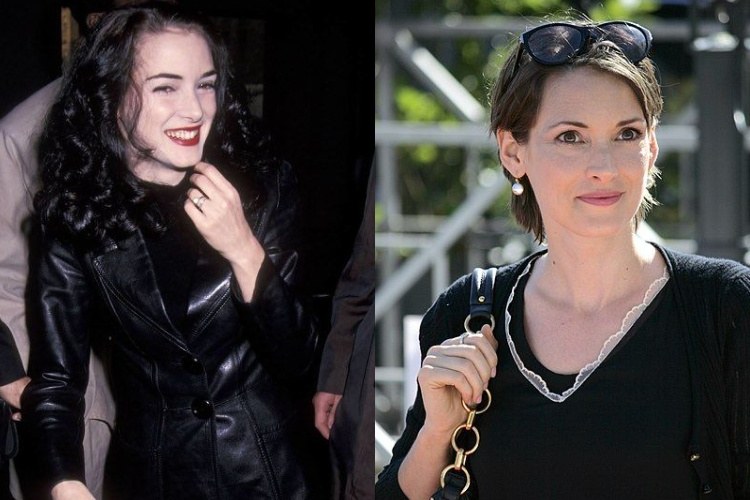 According to her, Winona Ryder thought her part in Tim Burton's Beetlejuice would make her popular in school—instead, other kids called her a witch. Nevertheless, she continued performing, and now it seems as if she was born for the screen.
Ryder took a break from acting in the early 2000's to deal with personal issues, but returned to the silver screen in A Scanner Darkly and Star Trek. Her latest performance has been a lead in the successful Netflix sci-fi series, Stranger Things.
Tia and Tamera Mowry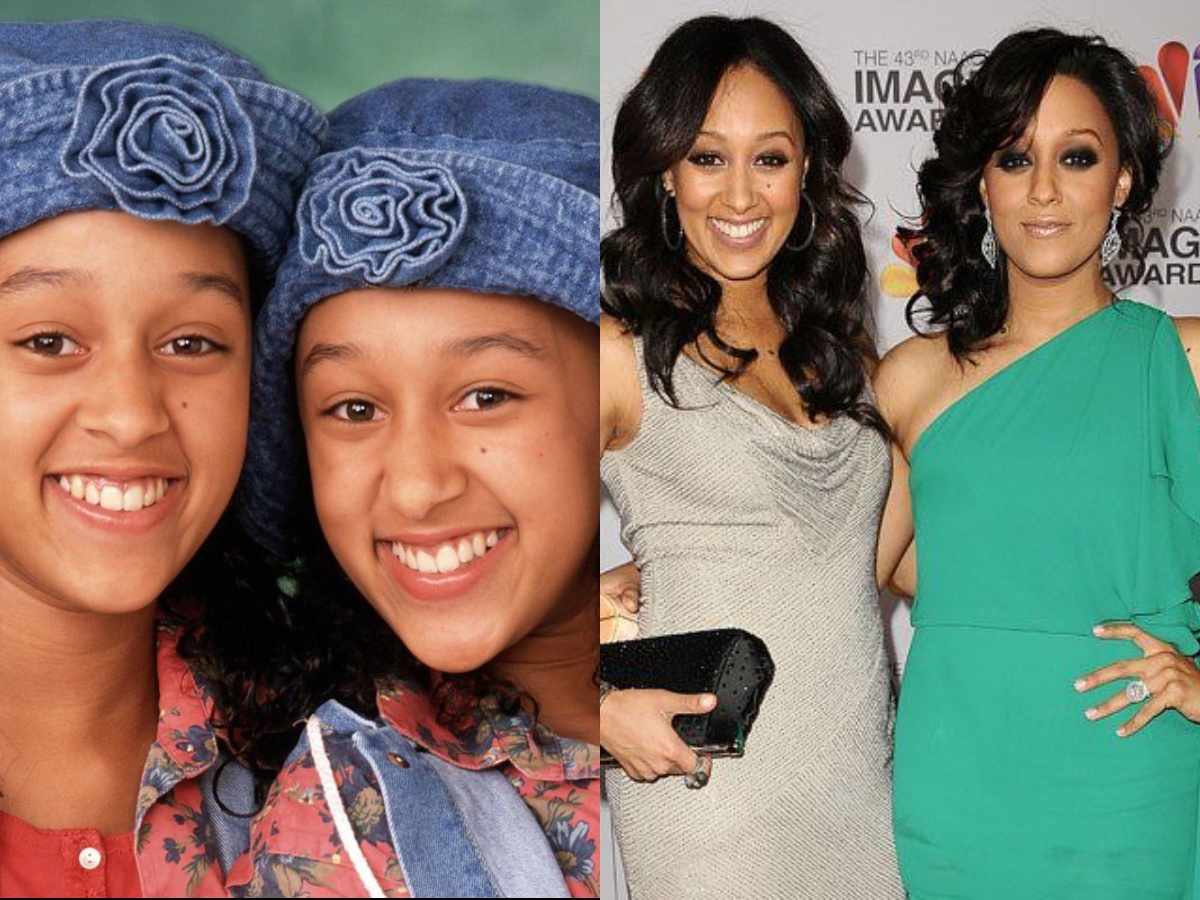 Identical twins Tia and Tamera Mowry made a career of their sisterhood when they were offered their own series, Sister, Sister. After six years the show ended, and the sisters decided to study psychology at Pepperdine University.
Today, the two sisters are happily married; Tia married actor Cory Hardrict in 2008, and Tamera married journalist Adam Housley in 2011. In addition, Tamera joined the team of the talk show The Real, and was a regular host for six seasons.
Stacey Dash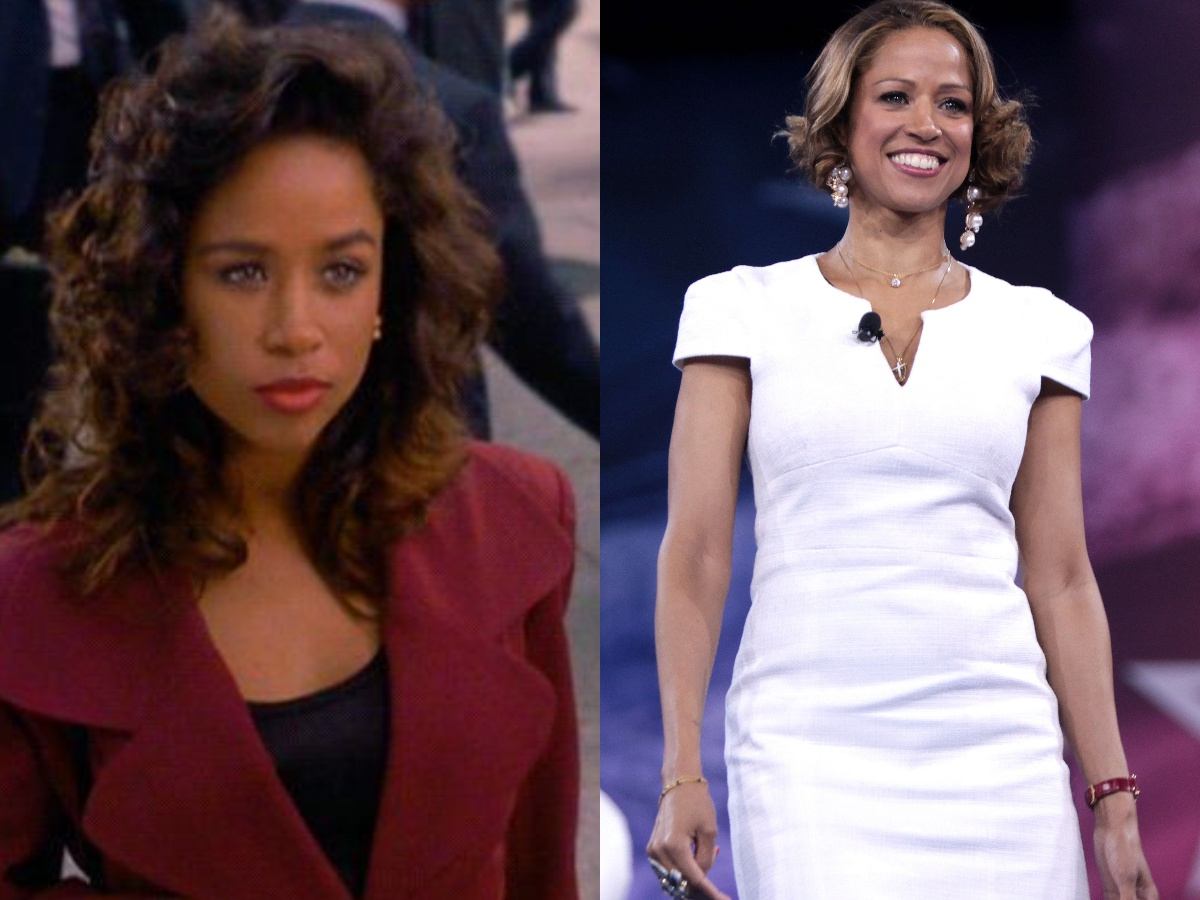 Dash had small roles on TV before her big break, which came in the form of Clueless, where she starred (despite being twenty-eight at the time) as the main character's teenage BFF. She also starred in the television spin-off series of the same name.
Dash has made guest appearances on television and was featured in Kanye West's music video for the song "All Falls Down" but other than that acting work has dried up. From 2014-2017 she was employed by Fox News as a political pundit.
Melissa Joan Hart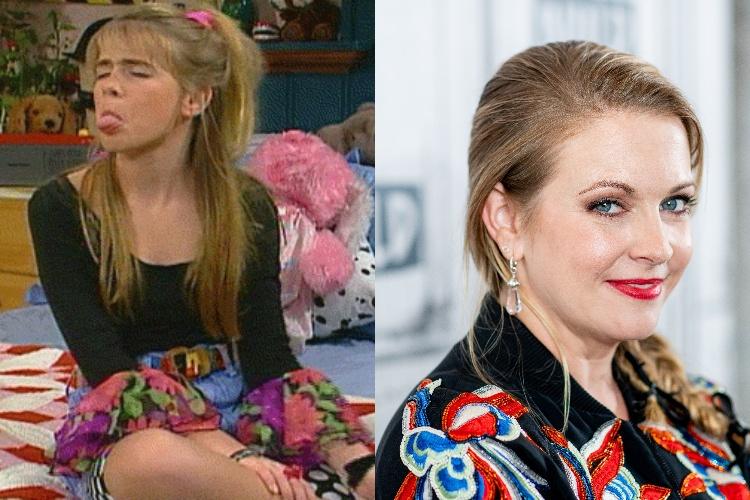 Melissa Joan Hart represents so many kids of a certain era, as she played the lead role in two of the biggest children's shows of the 1990s, Clarissa Explains it All and Sabrina the Teenage Witch. There was no one bigger in American pre-teen culture in those days than Hart.
But Hart couldn't play a teenager forever. Recently, she starred in a sitcom featuring former teen heartthrob Joey Lawrence for six seasons before appearing in the Netflix comedy series No Good Nick.
Raven Symone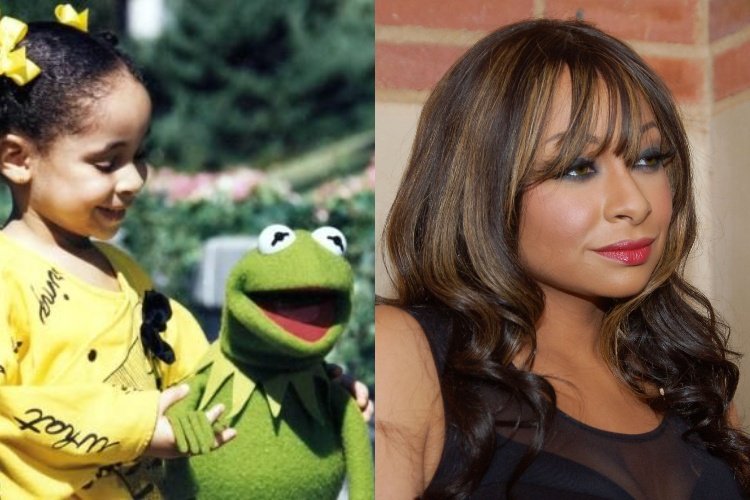 Raven Symone's very first audition—at the age of three—was for the Bill Cosby film Ghost Dad. While she didn't get the part, Cosby was so impressed with Raven that he offered her a role on The Cosby Show that she held from 1989 – 1992.
In the late nineties and early 2000s, That's So Raven was a hit, becoming the highest-rated and longest-running Disney Channel show. Raven's career continued to flourish following the success of the show and eventually she joined the cast of The View.
Christina Applegate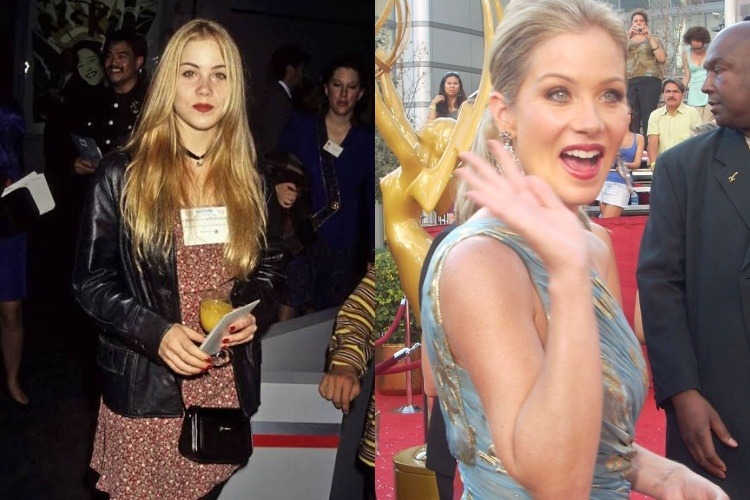 If you were born this century, you might not realize that Christina Applegate's biggest role is not as Veronica Corningstone in Anchorman. She was a bonafide star of the 1990s for her role as Kelly Bundy on the sitcom Married…with Children.
After her days with the Bundy family, she would go on to a recurring role on Friends, which earned her an Emmy award. She's also starred in the musical Sweet Charity on Broadway, and was the lead actress in the sitcom Samantha Who?