5 Facts About The Life And Times Of Janis Joplin
There are so many stories about the unique and talented musician, the one and only, Janis Joplin. She lived a storied life with many ups and downs, and managed to inspire an entire generation. She also dealt with her own personal demons throughout her life, which ultimately led to her untimely death, much too soon. But all the while, she was able to channel her experience into her own brand of rock and roll for the world to enjoy.
She Wasn't A Typical High School Student
Her streak of rebellion began in the town where she was born: Port Arthur, Texas. It was during her high school years when she really started going against the grain, opting for more masculine fashion, and ignoring the cultural norms of the day, which were for women to dress in a feminine manner.
At the same time, she met a group of boys who shared her taste in music, listening to Bessie Smith and Leadbelly, and getting their fill of jazz and blues music. Unfortunately, she did struggle with her weight during high school- an issue that would continue throughout her life.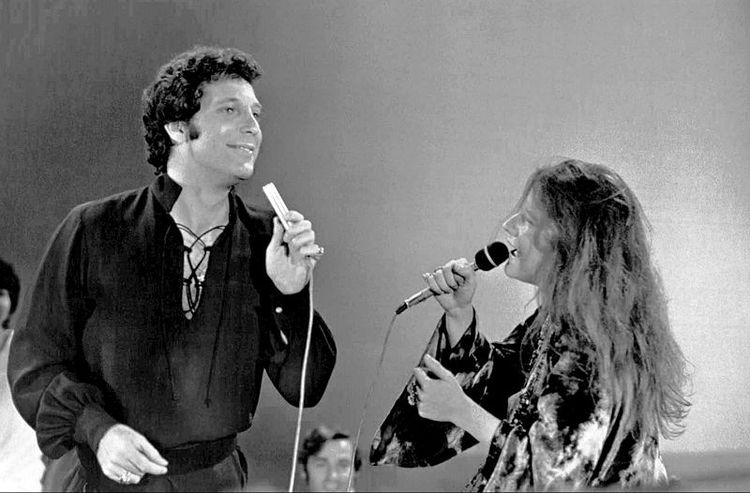 Her University Days
Janis was an art student for a brief time at the University of Texas in the early 1960s. She was often teased by the men on campus for her appearance, but she was able to channel the pain of that experience into her performances on campus, even joining the local band, The Waller Creek Boys, for a short time.
The College Dropout's Return To Music
After leaving school in 1963 to perform at the Monterey Folk Festival in San Francisco, Joplin was disappointed to see that her music career wasn't gaining traction. Her drinking and drug use at the time weren't helping, so she decided to return to Texas in an attempt to create a more conservative persona.
Then in 1966, everything would change for her when she got invited to audition for Travis River's band, Big Brother, and the Holding Company. Though she started with a minor part in the band, that role grew, and eventually got the entire ensemble noticed. It was during their 1967 performance at the Monterey Folk Festival where both Mama Cass (The Mamas and The Papas) and Clive Davis, of Columbia records, began to notice her level of talent.
Success As A Solo Act
Joplin and the band released their first album for Columbia called Cheap Thrills, with the standout song "Piece of My Heart" hitting #1 on the charts. In spite of that success, she decided to begin pursuing her solo career, performing for the first time at Woodstock in 1969. In September of that same year, she released her debut solo album, receiving mixed reviews. But it wasn't so much the way she wrote songs that got her noticed; it was more the way she interpreted those songs, often singing songs of others in her own unique style.
Her Tragic Substance Abuse
When she signed her record contract, there was an agreement that she wouldn't use intravenous drugs, which she quickly broke. Unfortunately, record execs took out a life insurance policy in her name rather than confront her on her drug problem. This struggle would lead to her untimely death at the age of 27 in 1970. She was found in her hotel room, her nose bloodied with a system full of booze and heroin. Joplin had set aside $1,500 to pay for her funeral, at which The Grateful Dead performed.
The Legacy Of Janis Joplin
As a pioneer for female performers, Janis Joplin was inducted into the Rock and Roll Hall of Fame in 1995, and posthumously received a Lifetime Achievement Award at the Grammys in 2005. Though she passed long ago, her legacy still lives on in the hearts and minds of musicians today. There's no denying that she left a mark on the music industry as a whole, and will continue to do so indefinitely.