5 Game Show Scandals That Happened On Live TV
by Leslie James May 23, 2022
A popular game show that aired in the 1950s called "Twenty One" was eventually exposed for being entirely scripted. We've since learned that the majority of American game shows during the 1950s were scripted, and that they were manipulated to achieve the highest rating, whatever the cost.
Game-show scandals still occur to this day, whether they involve outrageous behavior, or are simply shows that seem too ridiculous to even exist. It seems that game shows will always have one scandal or another, and for one reason or another. Here are some of the most notable scandals that have occurred in recent game-show history…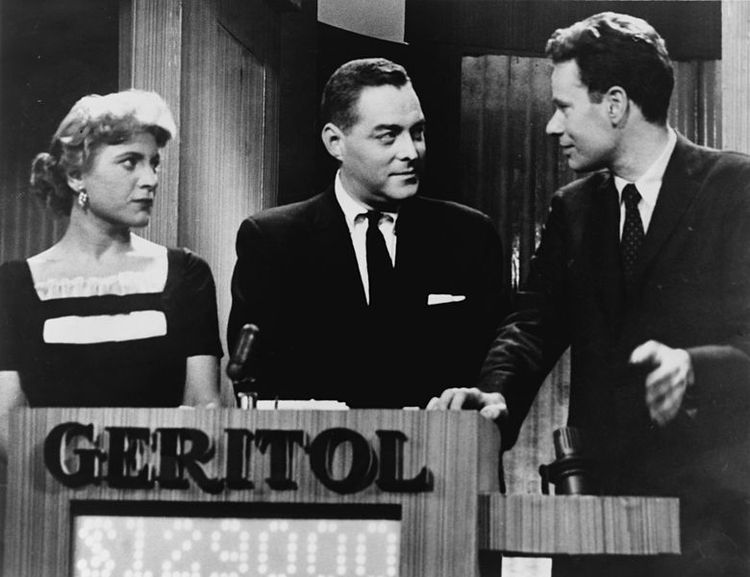 Wheel of Fortune
There have been some pretty embarrassing moments among participants on Wheel of Fortune. One such moment involved Renee Durette pronouncing the correct answer of "Seven Swans A-Swimming" in her southern accent right, sans the 'G' at the end, before being disqualified and losing out on $3,850. A flood of outrage poured into the game show via the internet, but even still, producers outright refused to acknowledge any wrongdoing.
The Price Is Right
One of the most famous game show hosts, Bob Barker, made a name for himself hosting The Price Is Right. The show always featured beautiful models, but Bob's behavior toward them was anything but gentlemanly. One model in particular, Dian Parkinson, was on the show during the '90s. She ended up suing the host for sexual harassment.
Bob claimed they had a consensual relationship, even telling Larry King, "There was very little sex, actually" during an interview. The model later dropped the lawsuit. Not too long after, model Holly Halstrom sued the host for wrongful termination, making the claim that she was fired simply for gaining weight. That lawsuit was settled outside the courtroom, but the host was still bitter about having to deal with another lawsuit in the first place.
Hot or Not?
When it comes to game shows that were tasteless, and even bordering on the offensive, Are You Hot? is pretty close to the top of the list. It began with a website called hotornot.com, which was later turned into a TV show. The premise was to search for the sexiest individuals in America.
Premiering in 2003, it featured Rachel Hunter, Lorenzo Lamas, and Randolph Duke as judges for the competition. The show didn't last terribly long (only one season), and was later sued by Howard Stern. He would claim they stole the idea from his own radio show.
The Newlywed Game
During the '70s, the Newlywed Game was created. It was originally filled with sexual innuendos, with host Bob Eubanks even making a distasteful AIDS joke in a documentary that was later made about the show. The host was known for being overtly sexual pretty much all the time, sneaking in his own carnal sense of humor whenever he got the chance. To this day, you can even see one of his most raunchy moments on "The Most Outrageous Game Show Moments."
Super Password
Contestant Patrick Quinn walked away from this game show with a whopping $58,000, though he wouldn't be able to keep it. Patrick Quinn turned out to really be Kerry Dee Ketchum, a fugitive wanted in three different states. He was only found out because a viewer noticed his image on wanted posters, and he called the police. Ketchum was unexpectedly arrested when he showed up to claim his prize money. His crime? Faking his wife's death as part of an insurance scam. He received a five-year sentence.
As fun as game shows can be, you never quite know what's really going on behind the scenes.