Figures From History That Made It Into Photos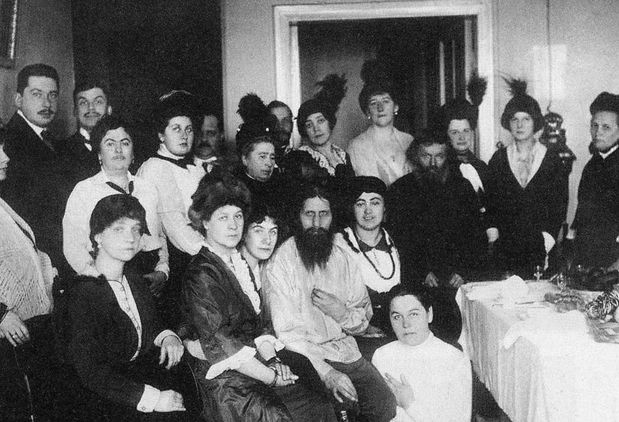 In our modern world, we mindlessly pull out fancy smartphones to take photos of everything from our own faces to gas station bills. And while this level of technology might seem quite new, you might be surprised to learn that we've had the ability to take photos for almost two centuries, dating back to the early 1800s, before there was even electricity.
You might also be learning for the first time that some of the world's most well-known historical figures were photographed in the early days of photography. To this day, many of these photos are extremely rare and hard to come across, so the odds that you've previously seen most, if not any of what you're about to see, are quite low…
Charles Darwin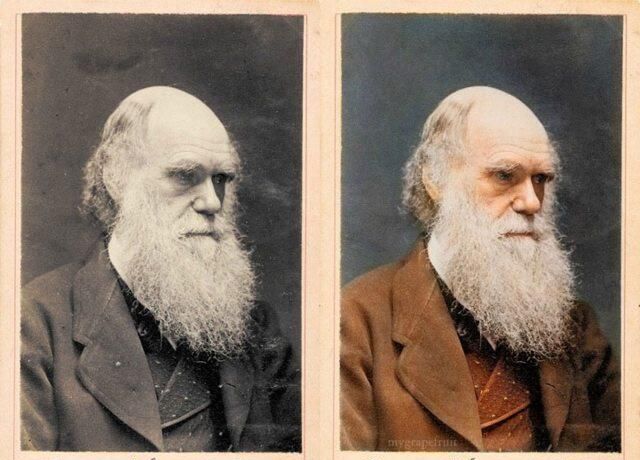 Within and outside the scientific community, few individuals have had as significant an impact on culture— according to Britannica—as English naturalist Charles Darwin. His scientific theory of evolution by natural selection became the foundation of modern evolutionary studies.
"By the time of his death, evolutionary imagery had spread throughout all of science, literature, and politics," says Britannica. Darwin's Theory of Evolution By Means of Natural Selection is the unifying theory of the life sciences, providing a coherent explanation for the diversity of life. He's pictured here in 1874 by Elliott & Fry.
Butch Cassidy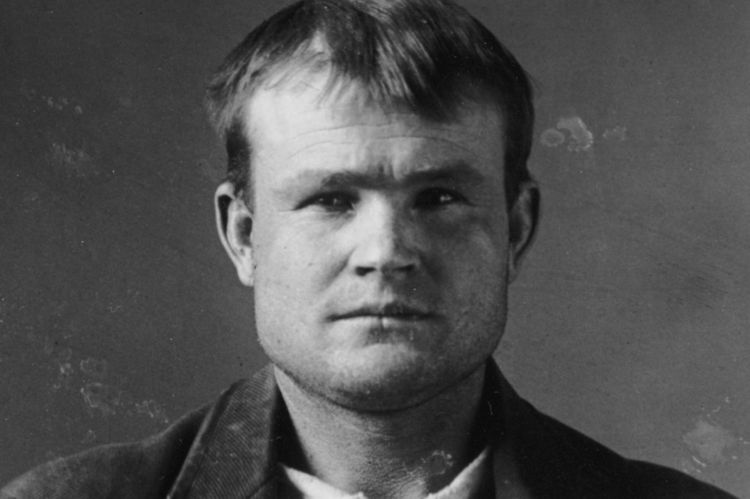 According to Utah State University's John D. Barton, "Operating around the turn of the century, Cassidy and his partners put together the longest sequence of successful bank and train robberies in the history of the American West." Robert LeRoy Parker is one of the most notable outlaws in the Old West.
He is better known by his alias, Butch Cassidy. Born on April 13, 1866, in Beaver, Utah, Cassidy was the first of thirteen children. His parents were Mormon pioneers who had migrated west from Circleville, Ohio in search of religious freedom. Cassidy's criminal career began at the age of eighteen. This photo was taken in 1894.
Emily Dickinson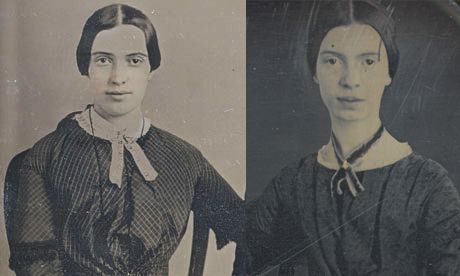 Emily Dickinson was an enigmatic figure who may have suffered from debilitating agoraphobia. While only a handful of her poems were published during her lifetime, she left behind a large body of work and is now considered one of America's most talented poets.
The daguerreotypes pictured here are from 1859 and are the only authenticated photos of Emily Dickinson. They were gifted to Amherst College in 1956 by Millicent Todd Bingham after being passed down through Wallace Keep and his brother Austin Keep, both of whom received it from Emily's sister Lavinia.
Vincent van Gogh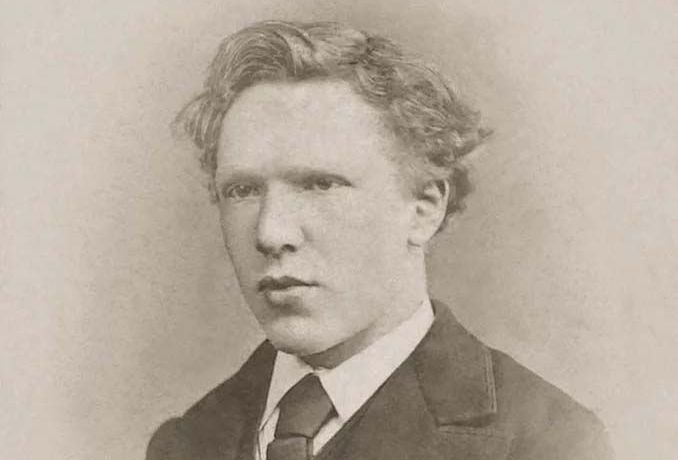 Vincent van Gogh is now considered a visionary post-Impressionist painter, but he saw little success in his lifetime. The artist suffered from mental illness and depression and took his life at the age of 37. Johanna van Gogh-Bonger inherited his paintings after her brother Theo passed away.
According to History, "She made it her mission to help promote van Gogh's work, in part by loaning it out for various exhibitions." Thanks to her efforts, Vincent van Gogh's artworks are now some of the most famous worldwide. This photo was taken in 1873 when van Gogh was 19 years old.
Annie Oakley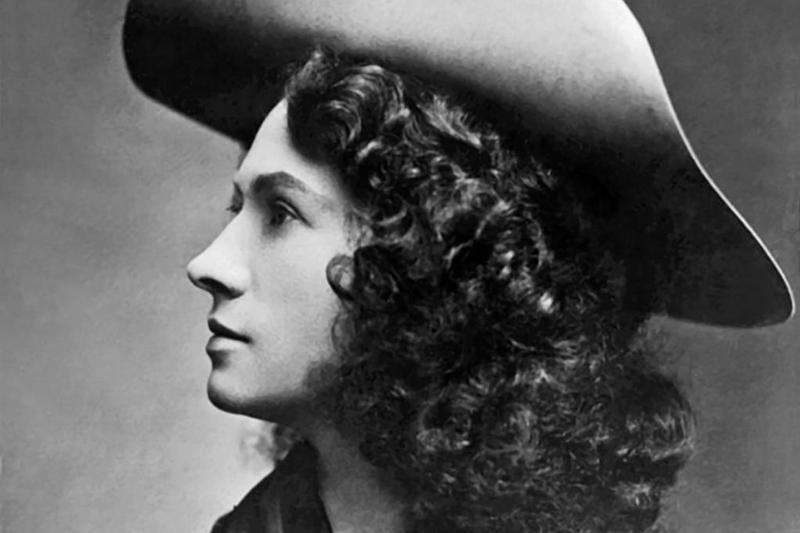 By all accounts, Annie Oakley was a truly remarkable markswoman. She outgunned renowned sharpshooter Frank Butler when she was only 15 years old. Oakley married Butler and worked as his assistant. However, when Oakley's fame eclipsed that of her husband, he sided with her and became her assistant instead.
Oakley's shooting prowess gained her much attention while she was part of Buffalo Bill's Wild West Show. She would shoot glass balls out of the air, play cards, and even knock a cigarette out of Butler's mouth. Her impressive skills led to nicknames such as "Little Sure Shot" by Chief Sitting Bull. This photo was taken in the early 1900s.
Mark Twain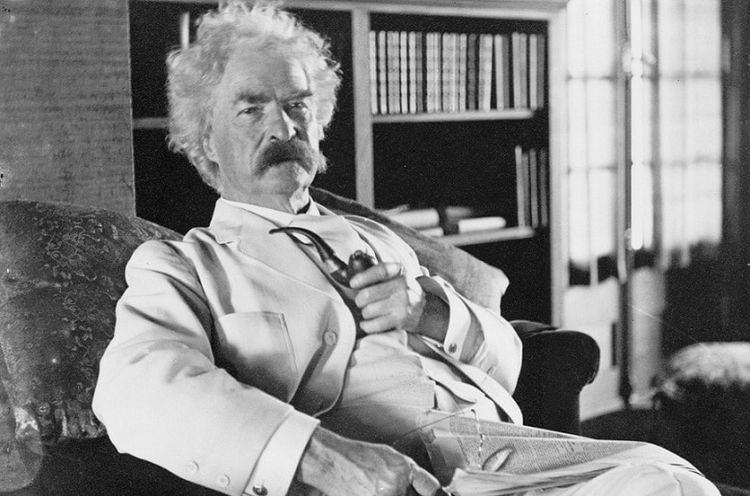 Mark Twain, pictured here in the early 1900s, is one of America's most celebrated writers. He was born Samuel Clemens in Florida, MO, in 1835. His best-known works are young adult literature, such as The Prince and the Pauper, The Adventures of Tom Sawyer, and The Adventures of Huckleberry Finn.
Twain's first job was as a typesetter and printer's apprentice. He left school at age 12 to work full-time. He then became a riverboat pilot on the Mississippi River. During this time, he took on the pen name "Mark Twain," a nautical term meaning "two fathoms deep."
General Custer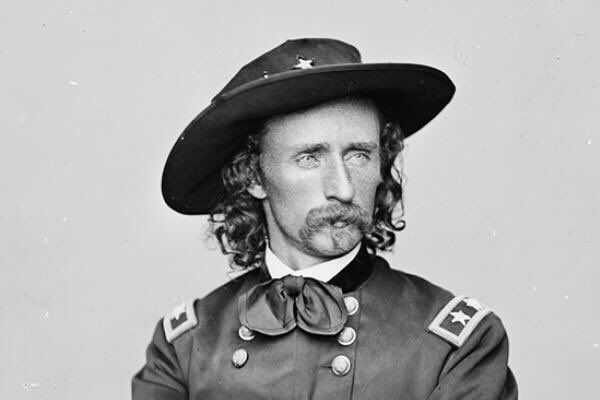 This photo of George Armstrong Custer, taken while he was still a cadet at West Point in the early 1860s, shows off his curly locks and fashionable mustache. Despite being at the bottom of his class, he became famous during the Civil War as a daring cavalry commander.
Though many questioned his leadership capability, Custer was known to be a "theatrical" individual and fighter of Native Americans. The Sand Creek Massacre occurred in 1864 under his watch — mostly against women and children. He is best remembered for his grave defeat at the Battle of Little Bighorn.
Billy The Kid
Henry McCarty, more commonly known as Billy the Kid, was an Old West figure whose legendary status rose above his actual achievements. He was only 21 when he finally met his match against Sheriff Pat Garrett in Fort Sumner, New Mexico.
This photo is only the second known picture of McCarty. It was found by a collector in Fresno, California in 2010, among a pile of pictures inside a cardboard box at a junk store. The tin type shows the 'outlaw' during the summer of 1878.
Helen Keller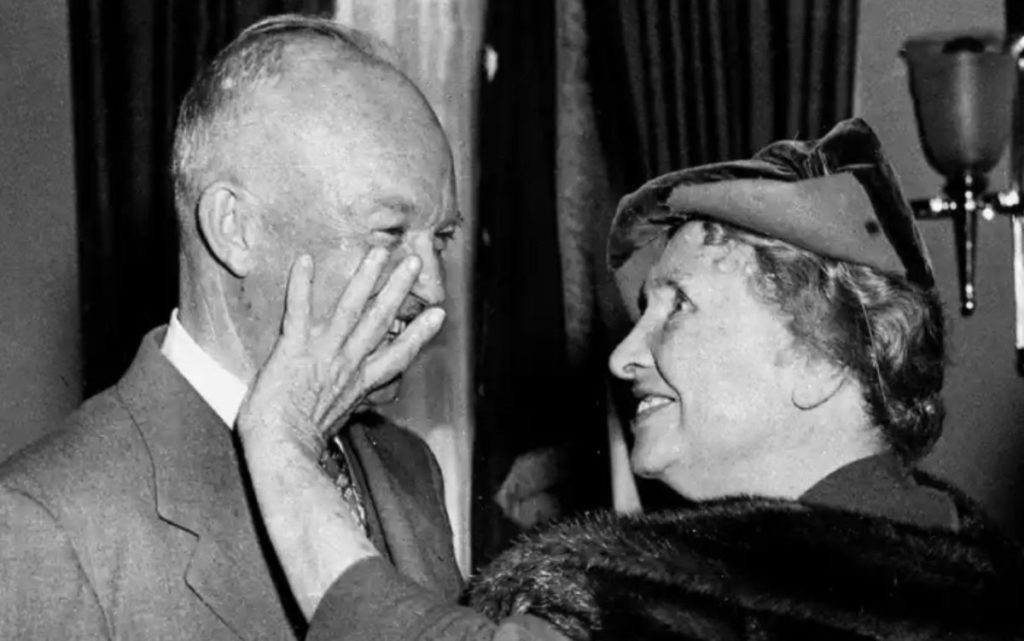 Helen Keller, pictured here with President Eisenhower in 1953, became one of the United States' most well-known advocates for people with disabilities, women's suffrage, and labor after losing her sight and hearing at the age of 19 months due to an illness suspected to either be meningitis or scarlet fever.
Keller became famous for both her writing and public speaking. As History records, "She was widely respected globally and invited to the White House by every U.S. president from Grover Cleveland to Lyndon B. Johnson. Keller changed the world's view of what handicapped people are capable of."
Robert E. Lee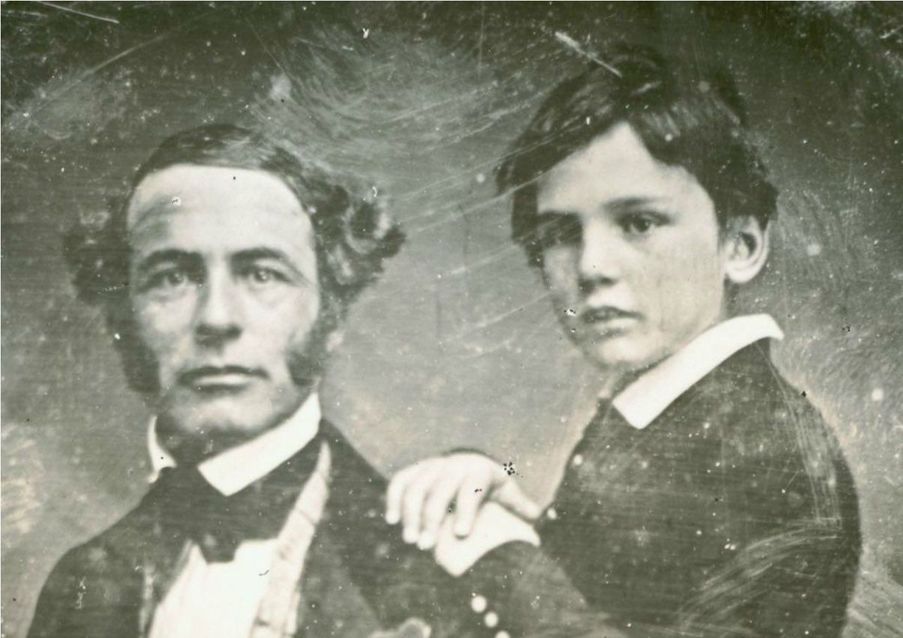 Robert E. Lee was a highly respected general in his day, despite leading the Confederate military during the Civil War. Lee himself was not a secessionist, but he felt it was his duty to defend Virginia after the state decided to leave the Union. During the Civil War, Rooney joined the Confederate cavalry.
Lee became president of Washington College (now Washington and Lee University) in Lexington, Virginia. He is buried at the college, and his statue stands on campus as a symbol of the school's commitment to reconciliation after the Civil War. This daguerreotype was taken by Michael Miley around 1845.
Buffalo Bill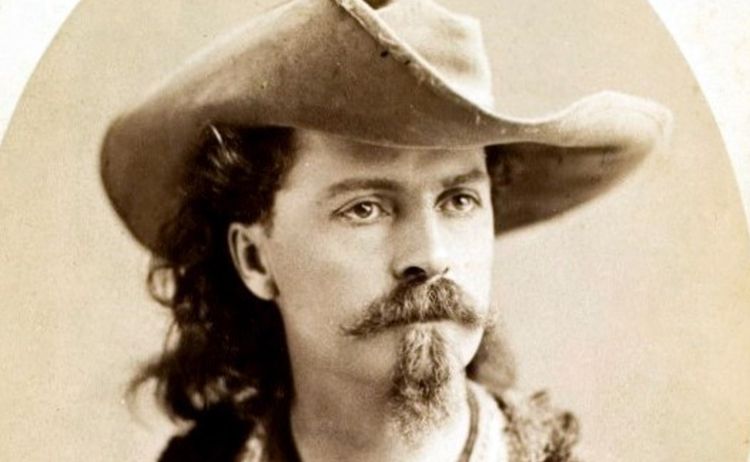 Frederick Law Cody, pictured here in 1880, was better known as "Buffalo Bill." He was a genuine frontiersman, Pony Express rider, and the impresario of Buffalo Bill's Wild West and Congress of Rough Riders of the World. After his performance in The Wild West Show, he became one of the world's first global celebrities.
Bill's nickname supposedly originated in 1867, when he agreed to provide buffalo meat for the Eastern Division of the Union Pacific Railroad construction project workers. Although he later became famous for his theatrical performances, accounts claim his marksmanship and riding skills were excellent.
Queen Victoria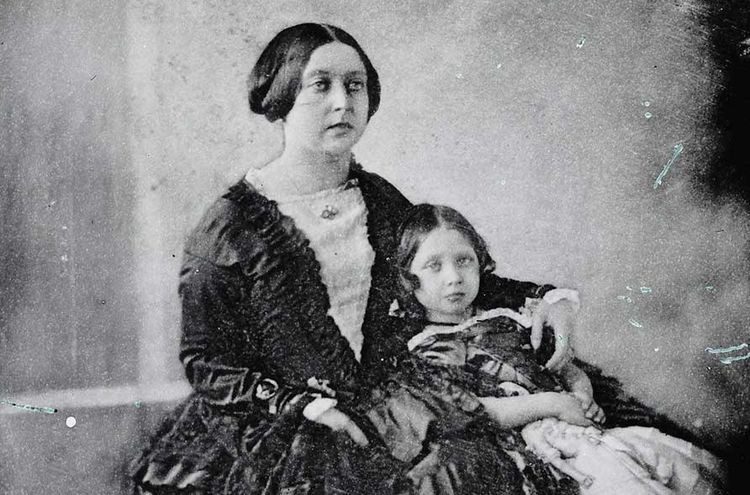 Queen Victoria, born in 1819 and died in 1901, was a monarch during Britain's significant industrial expansion. After her death, it was said that the British empire was so large and widespread that "the sun never set on it."  In her 63-year reign, Britain became the world's most powerful nation.
Queen Victoria was a very unpopular monarch when she first came to the throne. She was only 18 years old, and many people felt she was too young and inexperienced to rule. However, she quickly proved them wrong and became one of Britain's most respected and admired monarchs. This photograph of her with her child was taken in 1844.
Wilbur And Orville Wright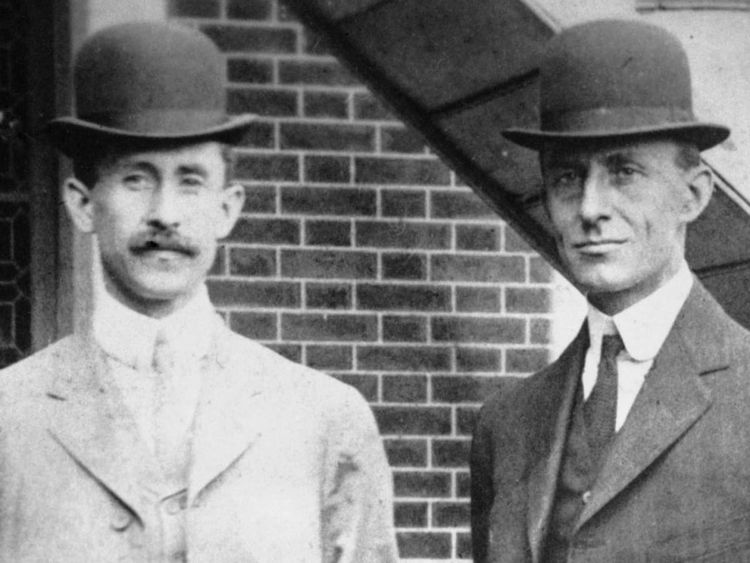 The fathers of modern aviation, Wilbur and Orville Wright were the first to achieve sustained flight with a heavier-than-air craft. Their success occurred on December 17th, 1903 at Kitty Hawk in North Carolina.  The brothers had invented three-axis control, which made controlled flight possible.
The Wright brothers were two of seven children born to Milton Wright and Susan Catherine Koerner Wright. Wilbur was born near Millville, Indiana on April 16th, 1867, and Orville in Dayton, Ohio on August 19th, 1871. As boys, they built and flew kites, and built a small steam engine. They are pictured here in the early 1900s.
Frederick Douglass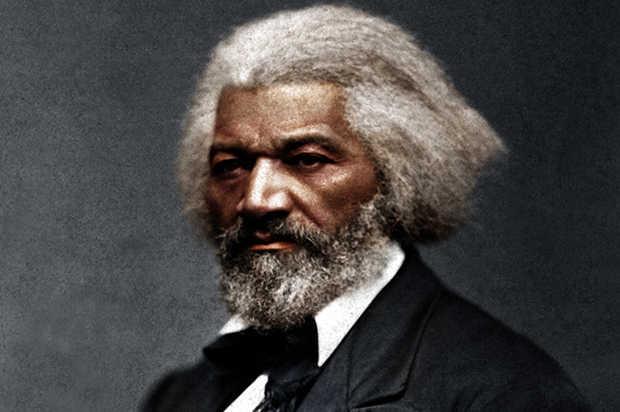 Frederick Douglass was a leading social reformer of his time, having escaped from bondage in Maryland. This daguerreotype was taken by Samuel J. Miller in Akron, Ohio, between 1847 and 1852. In his autobiography, Frederick Douglass detailed his journey from slavery to freedom.
He recounted how he was born into bondage in Talbot County, Maryland, and how he eventually escaped to Pennsylvania. From there, he made his way to New York and then to Massachusetts, where he became involved in the abolitionist movement. He was a highly effective speaker and writer.
Geronimo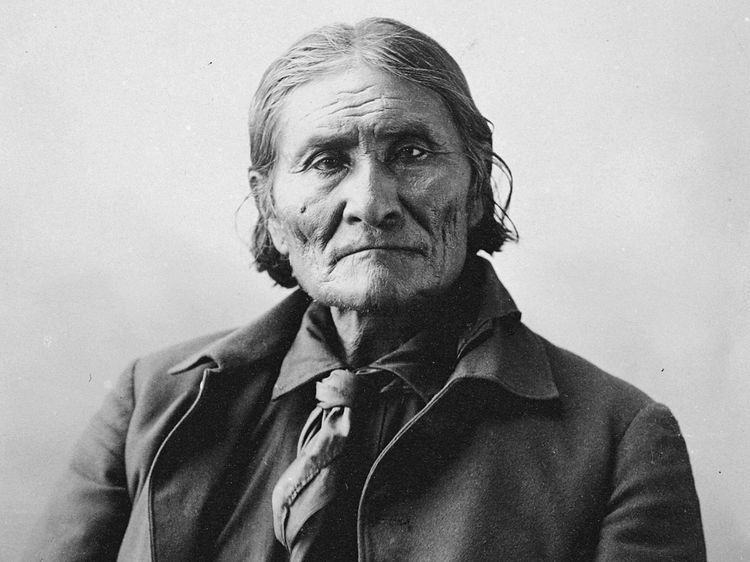 Geronimo, an Apache leader and medicine man, was pursued by one-fourth of the United States' entire standing army at one time. He was "the last Native American leader to formally surrender to the US military," according to History, and he spent his final two decades as a POW.
Geronimo was allowed to appear at world fairs and Wild West presentations on a restricted basis, and he appeared at the inauguration of President Theodore Roosevelt. However, when he asked for their return to Arizona, he was refused. He passed away due to complications from pneumonia at the age of 79. This photograph was taken by Frank Rinehart in 1898.
Calamity Jane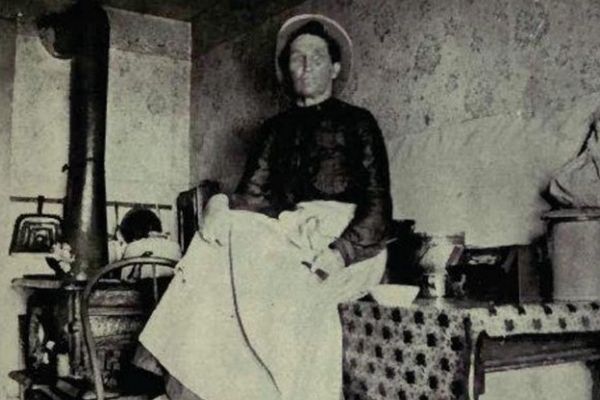 Martha Jane Cannary (1852-1903), more commonly known as Calamity Jane, was an American frontierswoman whose life had been shrouded in tall tales and Wild West legends. This photo, taken near the end of her life in 1901, shows her posed in her kitchen in Livingston, MT.
According to History, "The tales and fabrications about Calamity Jane's life are so numerous that it is difficult to discover the real story. She worked as a dishwasher at Fort Bridger, a laborer on the Union Pacific Railroad, a scout for General Custer, and a teamster."
Jesse James
After a Union militia captured him and his stepfather in search of his brother Frank, a Confederate guerrilla, James became involved in the Civil War. His stepfather was put to death, and James joined the Confederacy.
James' end came courtesy of Bob Ford, a new gang member, pictured here to the left of James in the late 1800s. The Fords were later sentenced to execution but pardoned by the Missouri governor who decided to reenact Jesse James' death in a traveling show for profit.
Andrew Jackson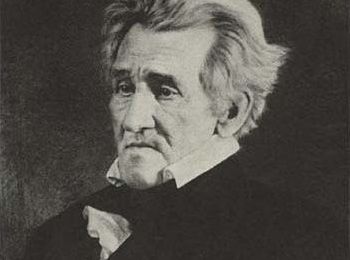 Andrew Jackson, pictured here in 1845, was known as the "people's president." He was born to a poor family but grew into a wealthy lawyer, war hero, and finally, President of the United States. While he portrayed himself as a champion of the people, his detractors labeled him a dictator.
His mistreatment of Native Americans is atrocious. He ignored Georgia's seizure of land that was legally granted to the Cherokee by the US Supreme Court—an act that led directly to the Trail of Tears tragedy in which thousands died. This photo is believed to have been taken by Edward Anthony.
Grigori Rasputin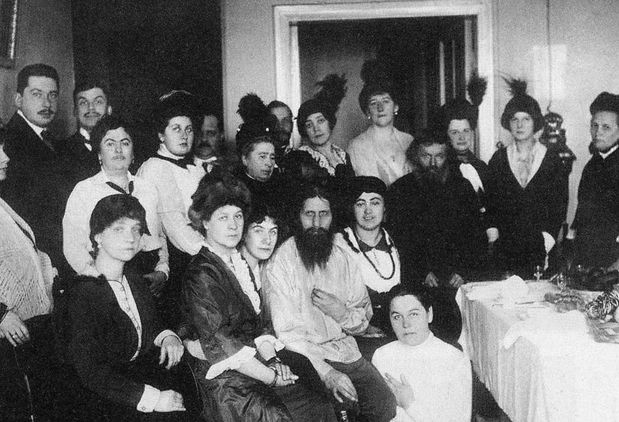 Although it can be difficult to ascertain which aspects of Grigori Rasputin's life were true and which were embellished, there is no disputing that he was a controversial figure. He was hailed as a mystic by some and feared as the secret power behind the Russian monarchy by others. Rasputin, also known as the Mad Monk, is the main antagonist in the film Anastasia.
He survived several assassination attempts before finally being killed by Prince Feliks Yusupov and a group of conservative conspirators. Rasputin is pictured here in 1907 with his wife Praskovia Dubrovina and eldest daughter Maria while in St. Petersburg surrounded by his followers.
Harriet Tubman
Harriet Tubman, formerly known as Araminta Ross, was an escaped slave, nurse, Union spy, advocate for women's suffrage, and "conductor" of the Underground Railroad. This photo of her was taken by Benjamin F. Powelson in Auburn, NY. Tubman was born in Dorchester County, Maryland, around 1820.
Her parents were slaves, and she had eight siblings. Tubman married John Tubman, a free man, in 1844. In 1850, she escaped slavery after hearing rumors that she would be sold.  Tubman made her way to Pennsylvania, where she found work and started helping other slaves escape. This photograph was taken around 1868.
Martin Van Buren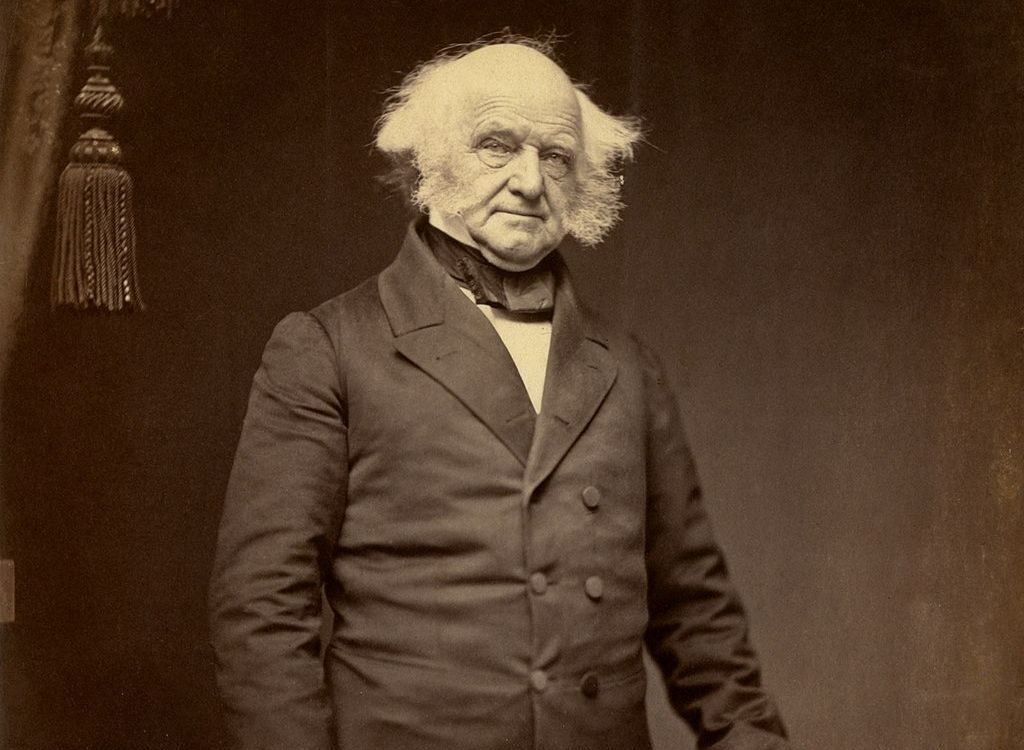 The eighth man to hold the office of President of the United States. The Miller Center describes Van Buren's legacy as divided, with some scholars judging his presidency as "lacking and troubled" while others find his contributions to developing the American political system "singular and significant."
The context surrounding the photo is that it was taken during the 1848 presidential election, in which Van Buren ran unsuccessfully for a second term. The election was one of the most contentious in American history, and Van Buren was ultimately defeated by Zachary Taylor.
John Brown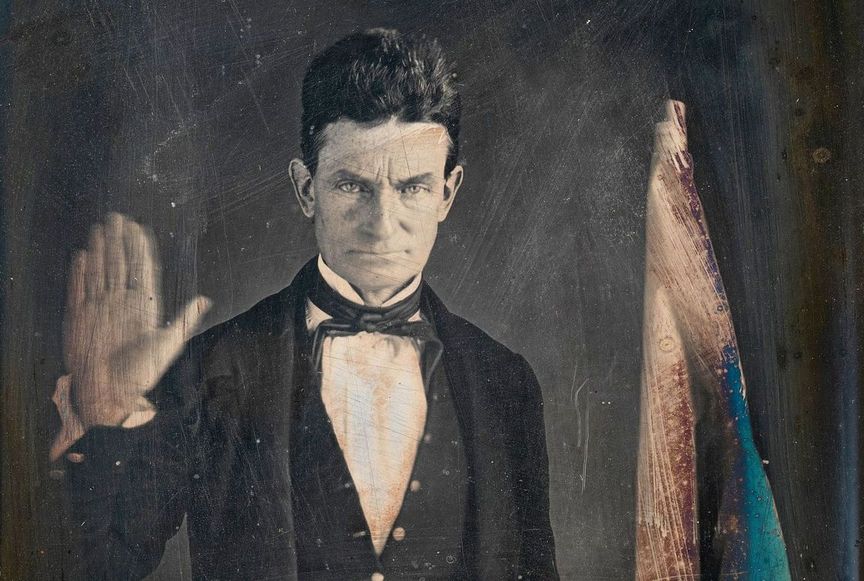 In the United States, John Brown, a prominent abolitionist, strongly opposed slavery. He is most renowned for leading an October 1859 raid on Harpers Ferry in West Virginia, during which he attempted to seize control of the federal arsenal there.
In the years leading up to the Civil War, Brown's raid on Harpers Ferry was one of the most significant events in increasing tensions between the North and South. While many Northerners saw Brown as a martyr for the cause of abolition, Southerners considered him a terrorist and criminal. This daguerreotype was taken in Hartford, Connecticut in 1846 or 1847.
John Quincy Adams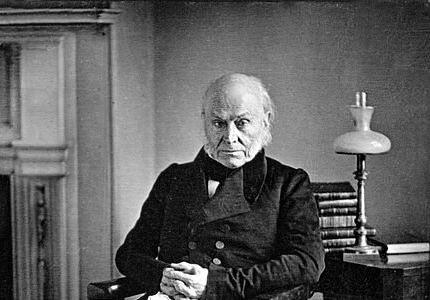 President John Quincy Adams was a farsighted but underrated president. He was the first president not to have been a founding father and the first son of a president to be elected. Additionally, he was the first president to marry a woman born outside of the United States.
Philip Haas, a daguerreotypist from Massachusetts, took this portrait of John Quincy Adams when he was president in 1843. Although Adams was not the first sitting president to have his picture taken, he is the earliest such figure to be documented. Philip Haas took the picture in 1843.
John Chapman, AKA Johnny Appleseed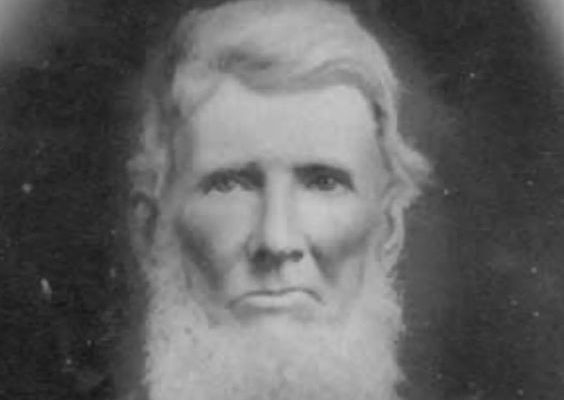 Many people falsely believe that Johnny Appleseed, pictured here in the 1840s, was a figment of imagination when in reality, he was an actual person. His name was John Chapman, and he was born to a farming family in Leominster, MA. He became famous for planting apple seeds throughout the Midwest.
The apples were not intended for eating; rather, they were meant to be used for making alcoholic cider. As he traveled and met different people, Chapman took advantage of trade opportunities. He was also known for his generosity, giving free seeds to anyone who needed them.
Jefferson Davis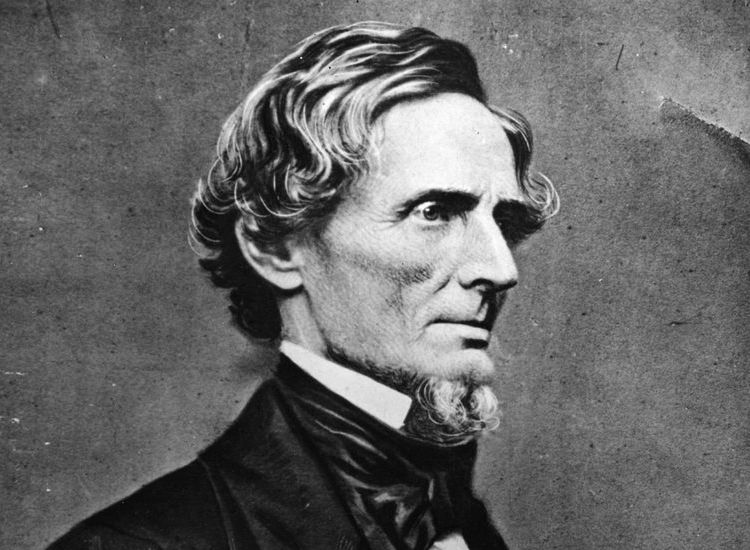 Jefferson Davis, pictured here in 1861, is best known as the President of the Confederate States of America during the American Civil War. Prior to that, he served in various roles, including senator and Secretary of War under President Franklin Pierce. In 1865, he was captured and imprisoned but was never tried for treason.
Had he gone to court, Davis would have been asked to argue whether states had a right to secede from the Union – something he was fully prepared to do. According to the Smithsonian, President Andrew Johnson pardoned all former Confederates on December 25, 1868, so Davis never got tried for treason.
Arthur Wellesley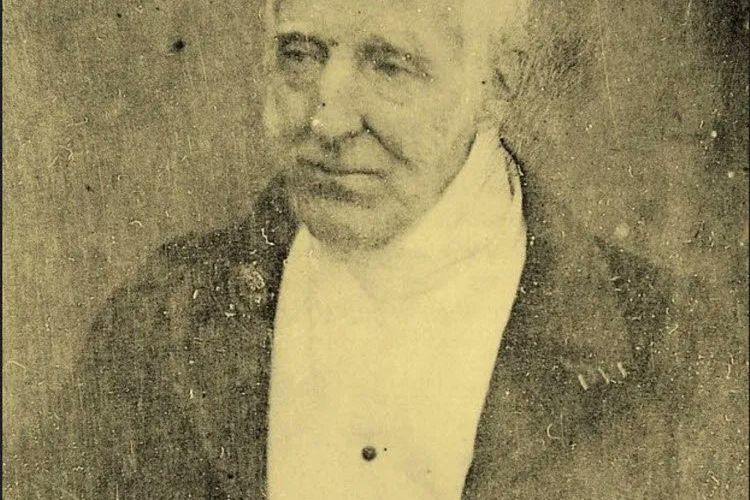 The Battle of Waterloo fought on July 18, 1815, was the decisive engagement in the Napoleonic Wars and established Lord Arthur Wellesley as Europe's most renowned hero. After his victory at the Battle of Waterloo, he became known as "the Duke of Wellington."
From 1828 until 1830, he served as prime minister of Great Britain. The Battle of Waterloo was fought between the French army, led by Napoleon Bonaparte, and the Seventh Coalition, an alliance of British, Prussian, Dutch, and Belgian forces. The battle took place in what is now Belgium. This daguerreotype of Wellesley was taken in 1844.
Abraham Lincoln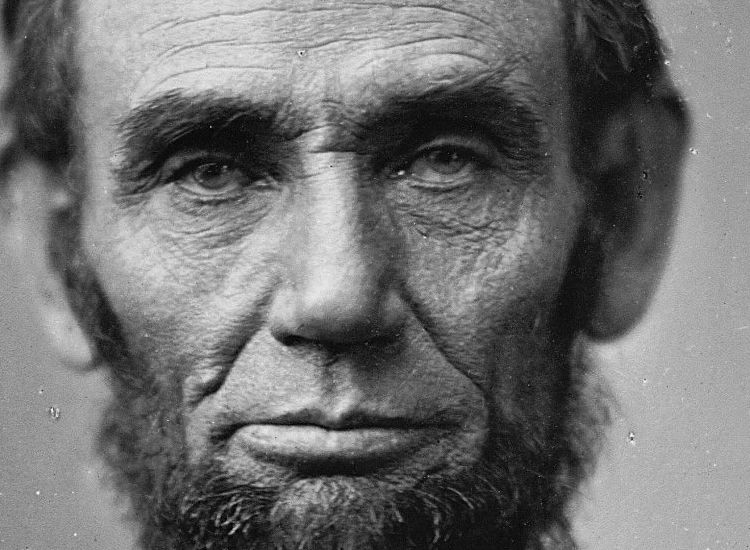 Abraham Lincoln is a widely celebrated figure in American history. He was elected president during the country's most tumultuous era, presided over its dissolution and reunification, and ended slavery. His accomplishments made him a revered and influential leader in American history.
The Library of Congress reports that this daguerreotype–taken at age 37 when Lincoln was a lawyer on the Illinois frontier and a newly-elected Congressman—is the earliest existing photograph of Abraham Lincoln. This photo was taken by Nicholas H. Shepherd in 1846, as identified by Gibson W. Harris.
Harriet Beecher Stowe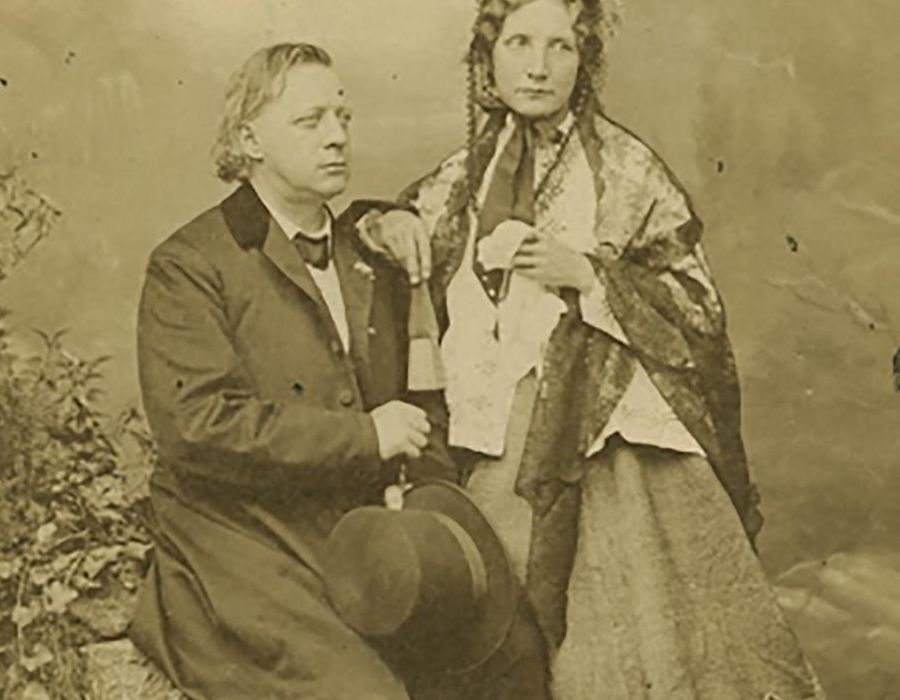 Harriet Beecher Stowe, pictured here with her brother in the 1800s, is an American abolitionist and author. She is best known for her book Uncle Tom's Cabin, which depicted the suffering of slaves. Stowe was a devout Christian and her book, which condemned slavery as a wrong act, strongly associated it with sin.
Harriet Beecher Stowe was born on June 14, 1811, in Litchfield, Connecticut. She was the seventh child of Roxana and Lyman Beecher. Uncle Tom's Cabin was the best-selling novel of the 19th century and is credited with helping fuel the anti-slavery movement in the United States.
James K. Polk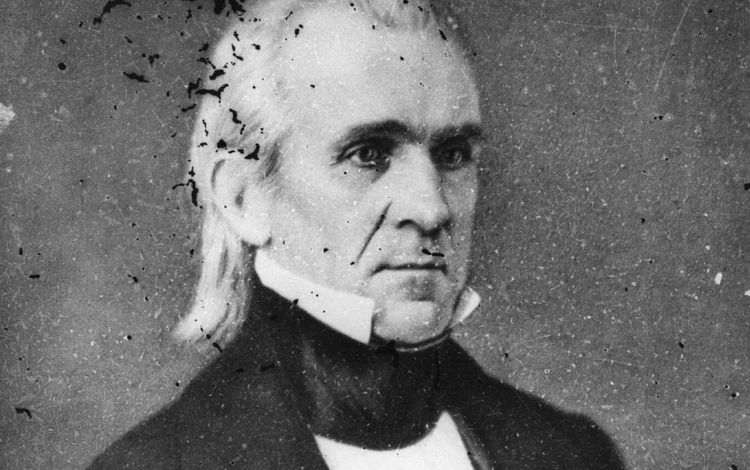 James K. Polk, who was photographed between 1855 and 1865, is regarded as "the most successful president since George Washington in the accomplishment of his goals." According to the Miller Center, Polk "achieved almost everything he said he wanted to achieve as president and everything he had promised in his party's platform."
Polk was a Democratic Party stalwart, and he ran on a platform of Manifest Destiny — the belief that it was America's destiny to expand its territory from coast to coast. This expansion would bring not only new land but also new economic opportunities.
Daniel F. Bakeman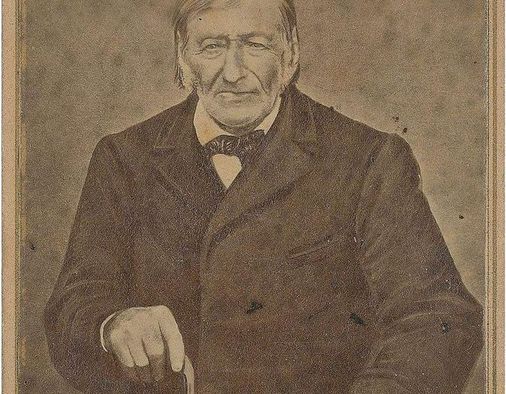 At the time of his death in 1869, Daniel F. Bakeman was believed to be one of the last 14 survivors of the Revolutionary War. He was also the last surviving pensioner of that conflict. Bakeman was born in Schenectady, New York, on May 2, 1759. He enlisted in the Continental Army at 16.
His first assignment was with Colonel Peter Gansevoort's Regiment of the Albany County Militia. He later served under General Phillip Schuyler in the Northern Department. He was present at the Battles of Saratoga and was with General George Washington at Valley Forge. This picture was taken in 1868.
Robert Cornelius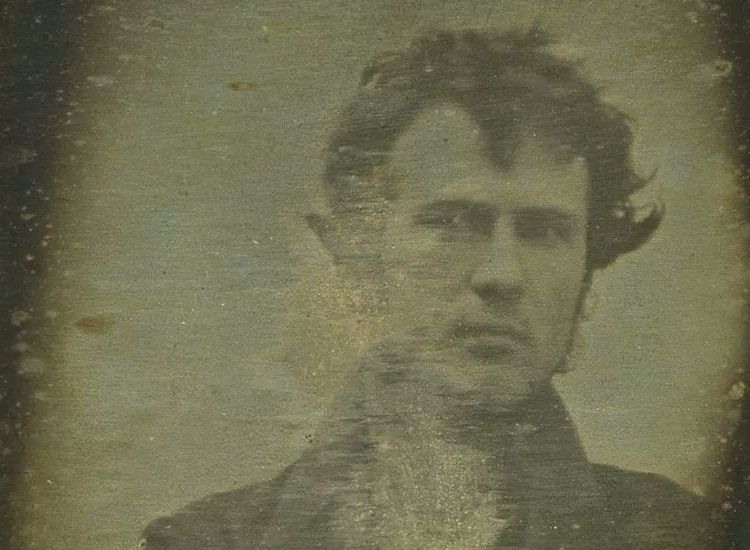 Robert Cornelius's daguerreotype from 1839 is known as the first "selfie" in history, even though it wasn't the earliest photograph ever taken or even the first photo to feature human beings.
Cornelius, an amateur chemist, shot this photo in the rear of his family's store in Philadelphia, PA. "Cornelius took the photograph by removing the lens cap and then running into the frame where he sat for a minute before covering up the lens again," according to The Public Domain Review. 
Wyatt Earp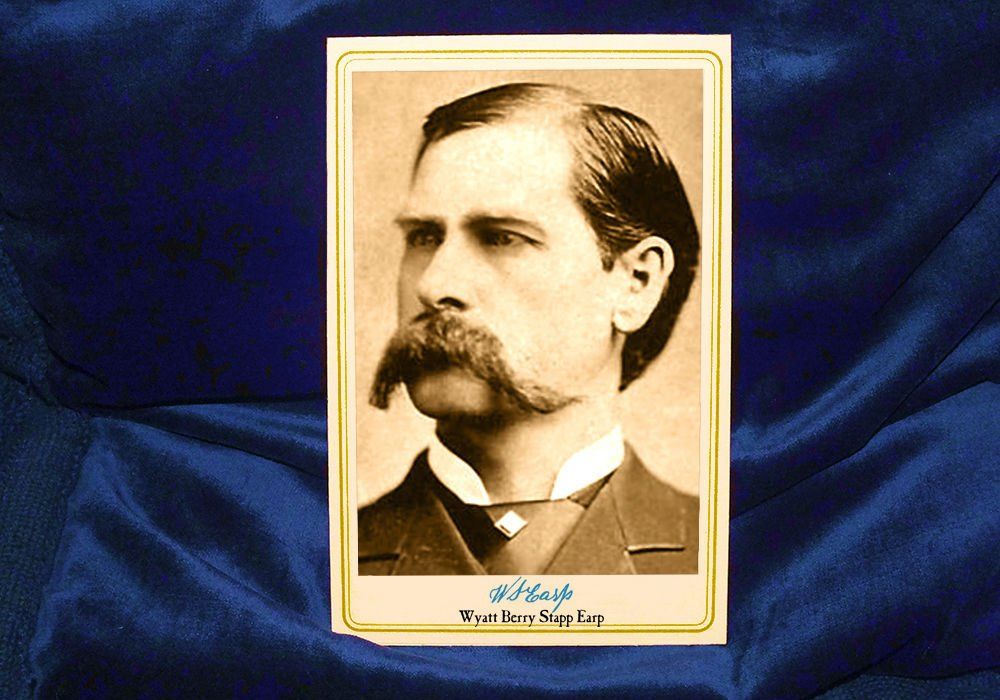 Wyatt Earp's reputation as an Old West lawman was established after his involvement in the gunfight at the O.K. Corral. This photo is from around 1868 when Earp was still fairly young. Over time, Wyatt's adventures became more and more embellished, not just in Hollywood but also by Wyatt himself.
Later on in life, he even consulted on various Western films. His funeral included famous attendees such as Tom Mix, who served as a pallbearer. Wyatt's final resting place is in Colma, California.
Conrad Heyer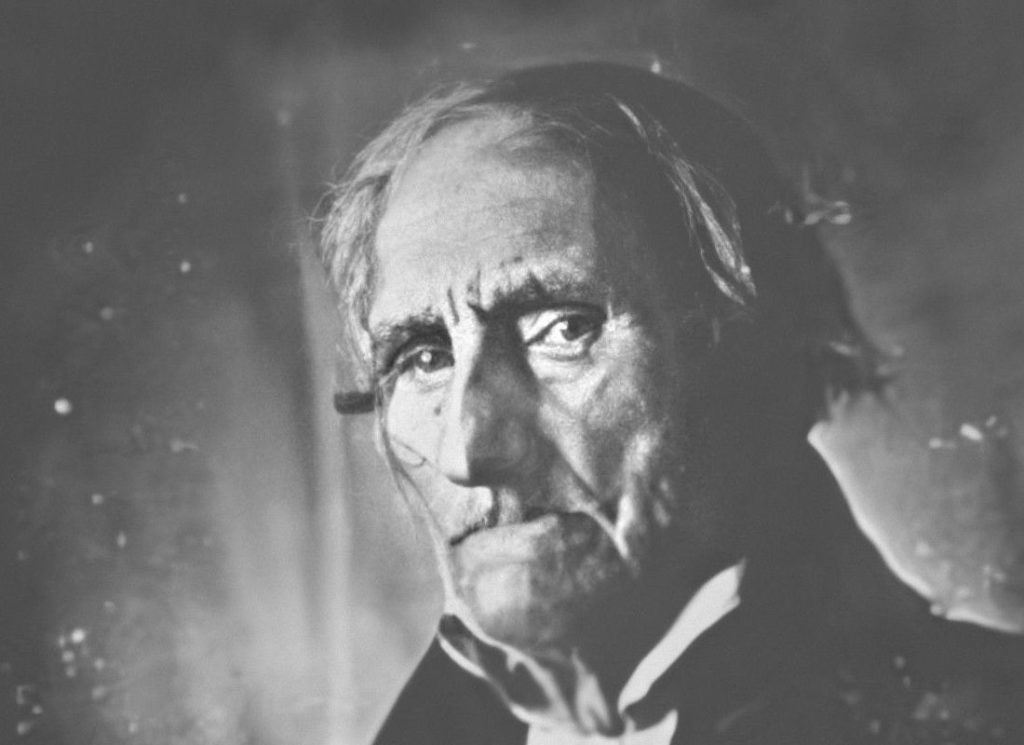 Conrad Heyer, who was born in 1749, served in the American Revolutionary War under General George Washington and is presumed to have been with him during the historic crossing of the Delaware (though this claim has been disputed). It's thought that Heyer is the world's oldest person ever photographed.
This daguerreotype was taken at age 103 in 1852. Heyer's image was popularized in the late 20th century by Dr. John Glenn, who used it in his successful campaign to become the first American to orbit the Earth. Conrad Heyer is believed to have died in 1856 at the age of 107.
Isambard Kingdom Brunel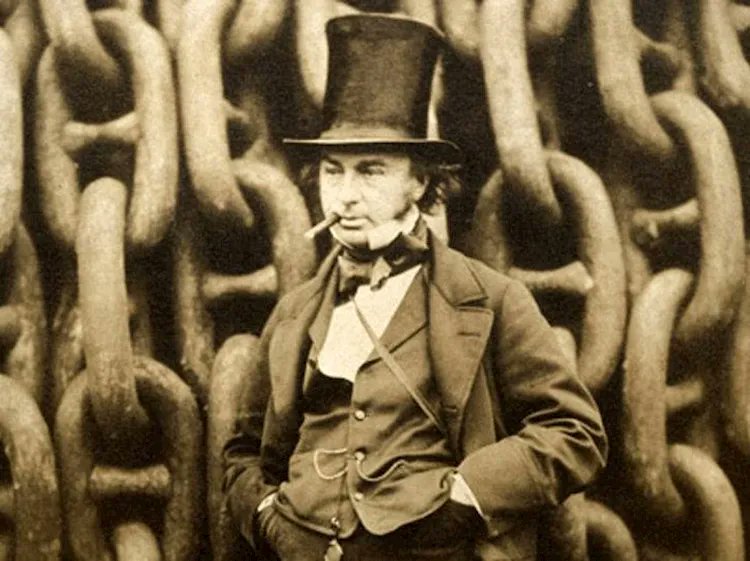 Isambard Kingdom Brunel, pictured here in 1857, was an extraordinary engineer whose projects would change the United Kingdom forever. The Design Museum in London explains that Brunel built dozens of railway lines and over one hundred bridges—including five suspension bridges.
Additionally, he created eight pier and dock systems, three ships, and a prefabricated army field hospital. The Great Eastern, an iron steamship he designed, is seen here in this photograph by Robert Howlett from 1857. It was six times the size of any previously built ship.
Wild Bill Hickok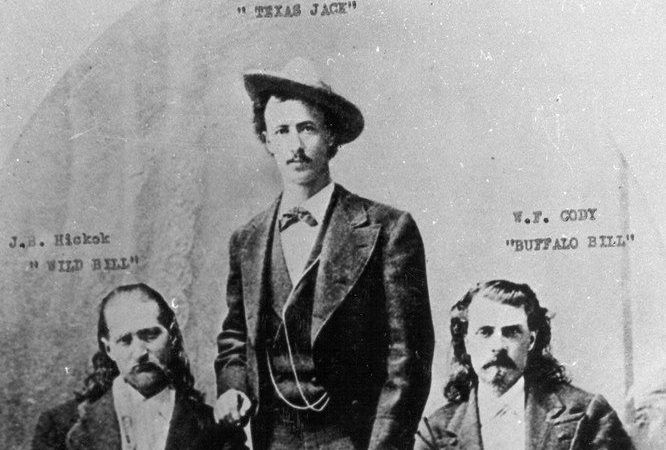 "Wild Bill" Hickock was an American lawman who met a violent end in Deadwood, SD. Heritage Auction site suggests that Hickock may have been blindsided during a poker game by Jack McCall, who was avenging his brother's death.
This photo of "Wild Bill" Hickock is one of the most iconic images of the American Wild West. The photo was taken sometime in the 1860s, and it shows Hickock with his trademark six guns.
M. Lefebre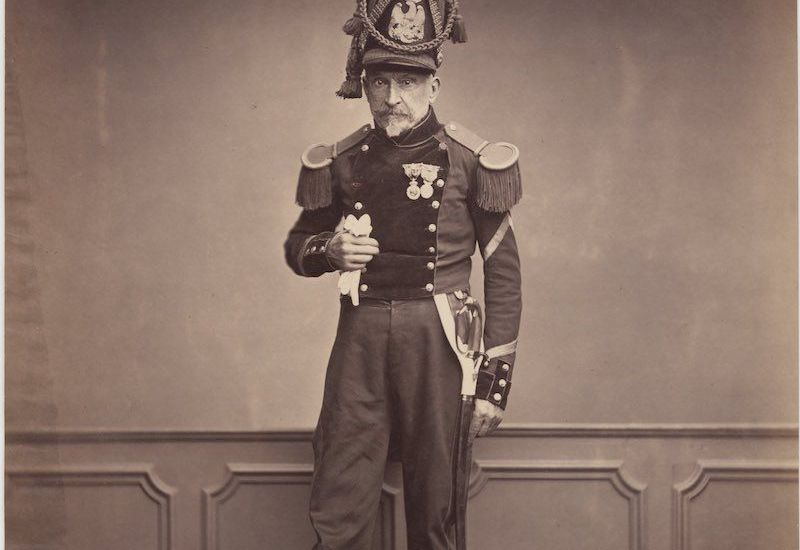 Although we know very little about Monsieur Lefebre, we do have some information about the series of photos that led to this image. The series of photos were taken in Paris, France during the late 1800s.
Lefebre was a well-known figure in the city at the time, and the photographer was likely trying to capture his likeness in a variety of ways. The photos are an interesting glimpse into the life of a famous Parisian during this time period.
Daimyo Shimazu Nariakira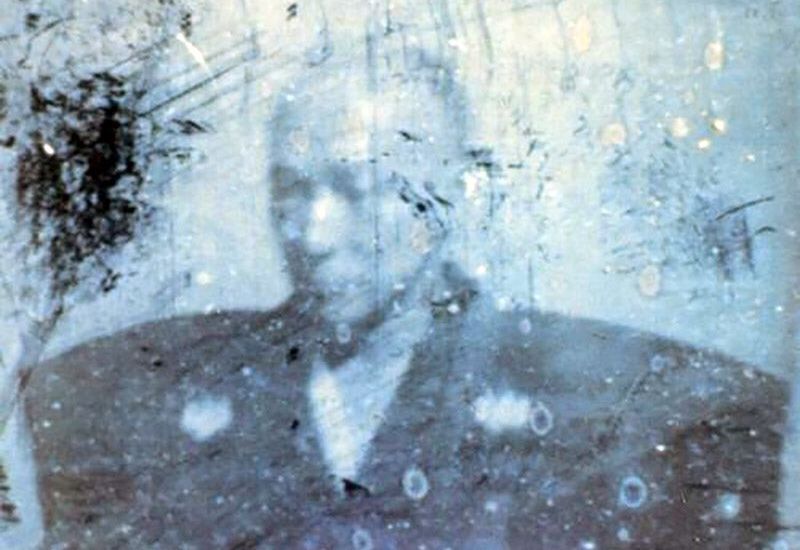 The Dutch merchants who traded in Nagasaki Bay introduced photographic technology to Japan. In 1854, Kawamoto Komin published the first Japanese book on photography, Ensei-Kikijutsu. This daguerreotype of Shimazu Nariakira, the first successful photograph in Japan, was taken in 1857.
Nariakira was a Japanese feudal lord, or "daimyo," of the Satsuma fiefdom. As Britannica reports, by adopting Western military techniques and armaments, Nariakira helped make Satsuma one of the strongest fiefs in Japan. This helped overthrow the Tokugawa state in 1868. 
John Tyler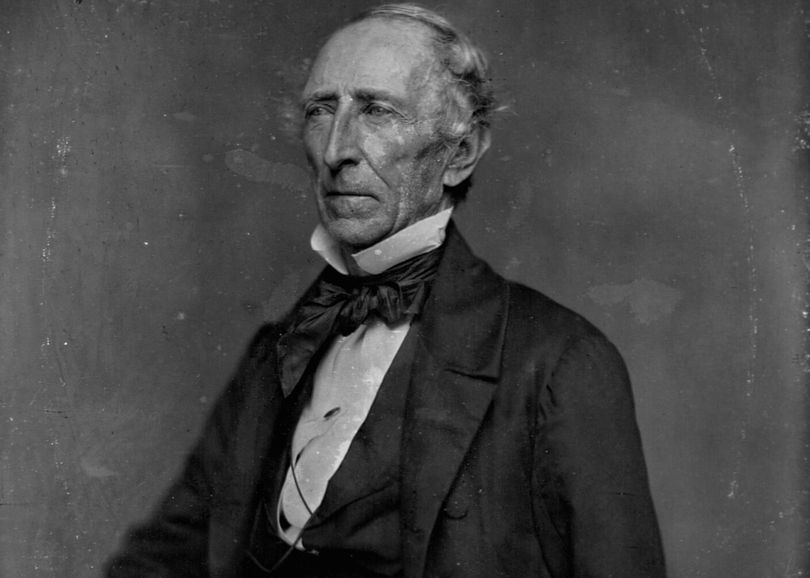 John Tyler, the Vice President to William Henry Harrison, became the tenth U.S. President when Harrison died suddenly one month into his presidential term. This made Tyler the first VP to become POTUS due to the death of the president, and he was nicknamed "His Accidency" by his critics.
Although Tyler's administration isn't regarded highly by presidential historians, there is a fascinating fact connected with the man himself. John Tyler still has one surviving grandchild, Harrison Ruffin Tyler. This photograph was taken in 1861.
John Herschel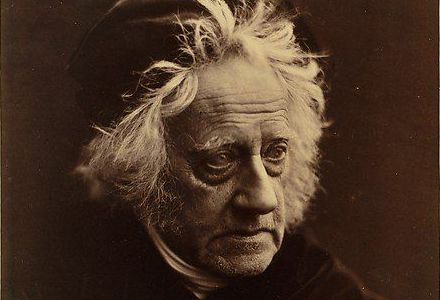 Sir John Frederick William Herschel was an English man who had a huge impact on astronomy. In addition, he played a big role in photography and even helped to popularize the term "photography." Julia Margaret Cameron took Herchel's portrait in 1867. 
Herschel discovered over 800 nebulae and star clusters and laid the foundation for modern stellar classification. "Since my early girlhood, I had revered and loved him, and it was after a 31-year friendship that the great duty of immortalizing him through a portrait was assigned to me," wrote Cameron.
Franklin Pierce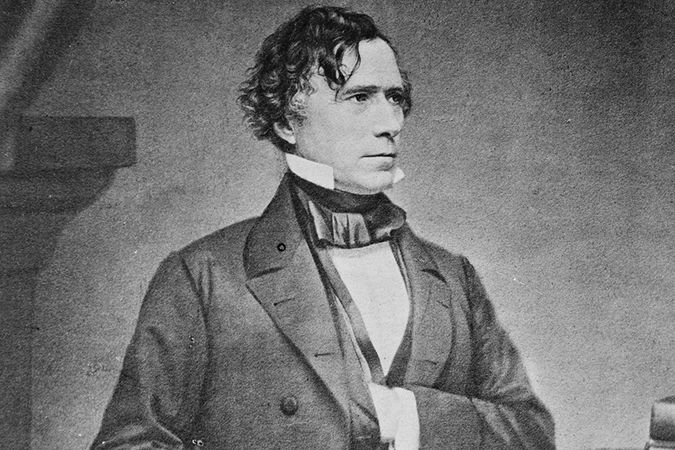 The National Constitution Center strives to give Franklin Pierce (1804-1869) a fair chance by noting that he had "a trying term as president." Unfortunately, the nicest things said about Franklin Pierce are that he was good-looking and wished to improve his second term.
Pierce, who was rejected for a second term by his party, was a Northerner who backed slavery and signed the Kansas-Nebraska Act of 1854, which overturned a prohibition against slavery in territories north of 36 degrees latitude. He proved to be a critic of Lincoln throughout his term in office. This photograph of Pierce was taken in 1899.