The Least Popular Athletes Of All Time, According To The Latest Q-Score Poll
by Norma Burgess Jan 28, 2022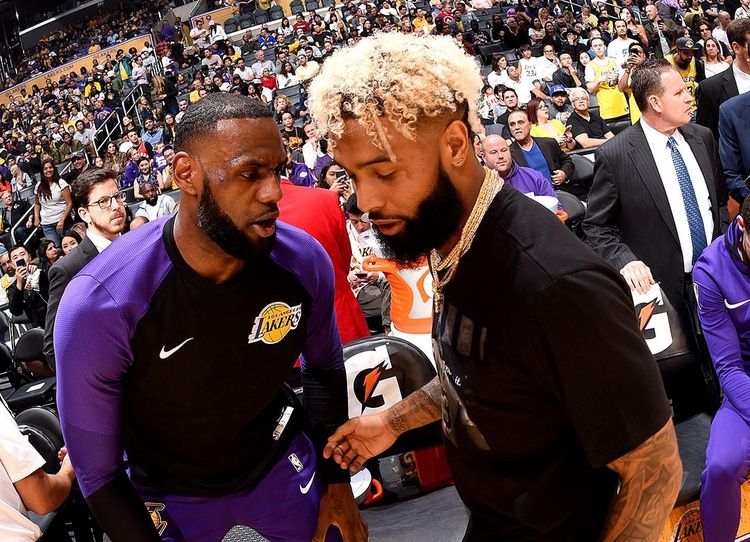 Pro athletes are judged not only on achievement, but also on their off-the-field behavior. Thanks largely to social media, we've all been given a front-row seat into the human being behind the immense talent, and the results haven't always been pretty.
Whether it's for being a "dirty" competitor, engaging in criminal behavior, tweeting an offensive opinion, or just having an unfriendly disposition, certain pro athletes simply aren't well liked. According to the latest Q-Score polls, these are the most disdained pro athletes of all time…
#25 – Colin Kaepernick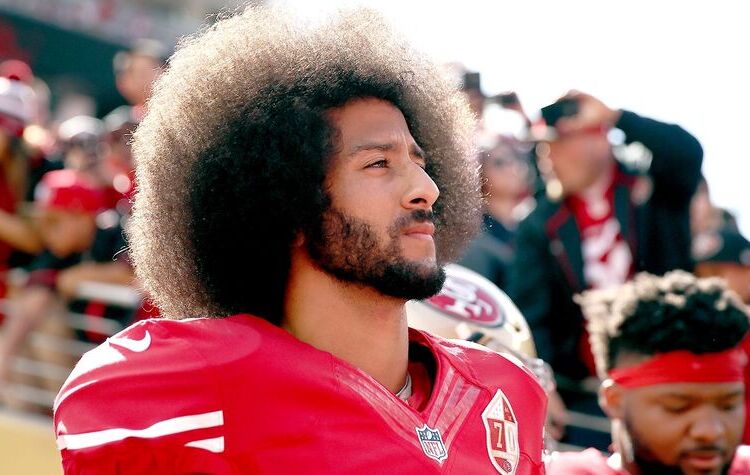 Colin Kaepernick was the starting quarterback for the San Francisco 49ers for six seasons between 2011 and 2016. While his play on the field wasn't particularly noteworthy, he did end up leading the 49ers to a Super Bowl in 2013. But his actions on the sidelines are why he's become so unpopular and could explain why he's no longer playing.
At the beginning of the 2016 season, Kaepernick noticeably made a point not to stand for the U.S. national anthem before games, as a sign of activism protesting inequality in the United States. His actions started a wave of players and teams in other sports following suit, losing the NFL a ton of fans who saw it as a sign of disrespect to the military.
#24 – Tiger Woods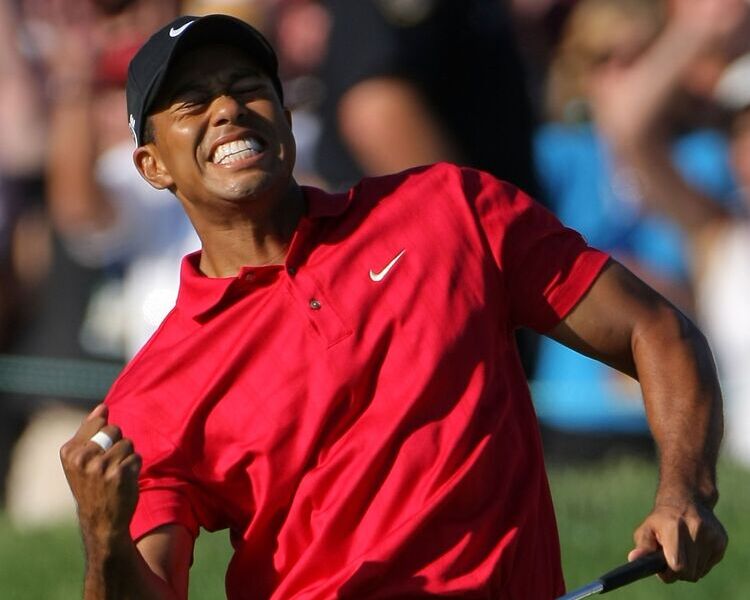 As Tiger Woods has gotten older and has seen his performance inevitably decline, he has not been in the spotlight as much for his golf game. Where at the beginning of his career, the hate he got was for his impressive play, later on it was his off-the-course behavior is what has gotten people talking. Tiger went from being one of the most beloved athletes to one of the most disliked in a little over a decade.
His 2009 car crash brought to light his many incidents of infidelity and shattered his pristine image very quickly. Tiger was also in a serious car accident in February 2021, suffering fractures in his legs. While he has been back on the course, the reputation of the legendary golfer that he was once known as may never be restored.
#23 – Odell Beckham, Jr.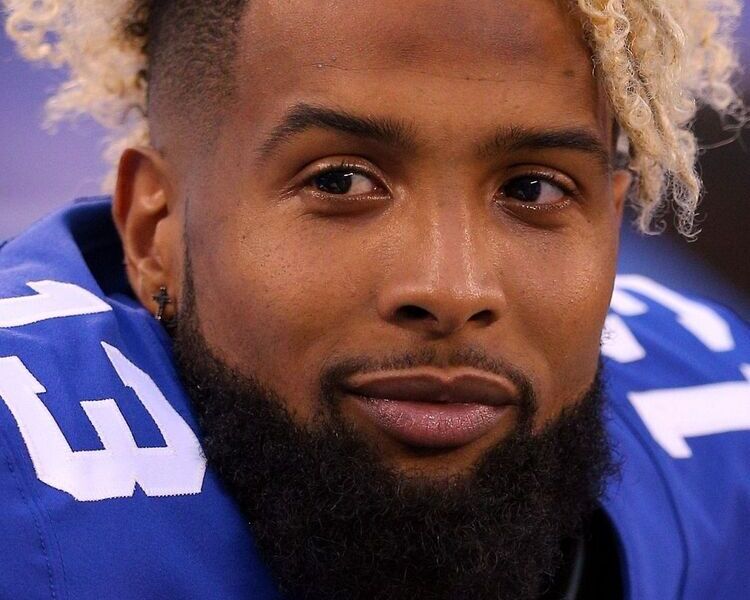 Odell Beckham Jr. became a household name overnight after a spectacular one-handed catch on Monday Night Football in his rookie season with the New York Giants. He later received heavy criticism after a picture surfaced of himself and his teammates shirtless on a boat before a playoff game that the Giants would lose by a significant margin. 
OBJ's flamboyant personality has been a part of his brand, leading to some volatility in his career. In 2021, he would be released by the Cleveland Browns after his father posted on social media about him not getting passes. He would try to prove the haters wrong by signing with the Los Angeles Rams later in 2021. He would go on to help them win the Super Bowl, but would tear his ACL in the middle of the big game. 
#22 – Bryce Harper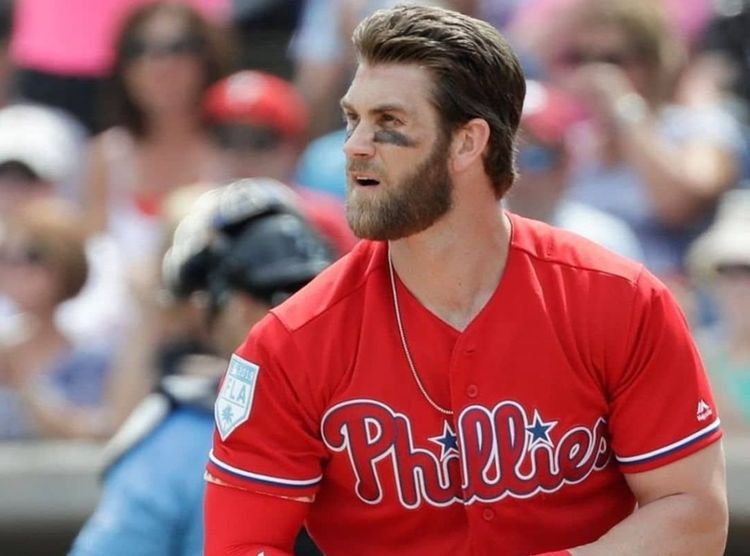 Any time athletes are ever called "the Chosen One," it's going to ultimately paint a huge target on their backs. That can certainly be said of baseball's Bryce Harper, who was a star outfielder with the Washington Nationals for years, before he signed an enormous contract with the Philadelphia Phillies.
The $330-million-deal for 13 years that he got in 2019 and his ultimate failure to lead the Nationals to a World Series earned him ire when he left the U.S. capital for the City of Brotherly Love. The fact that Washington would end up winning a title the first year after his departure certainly made his haters happy. 
#21 – Matthew Tkachuk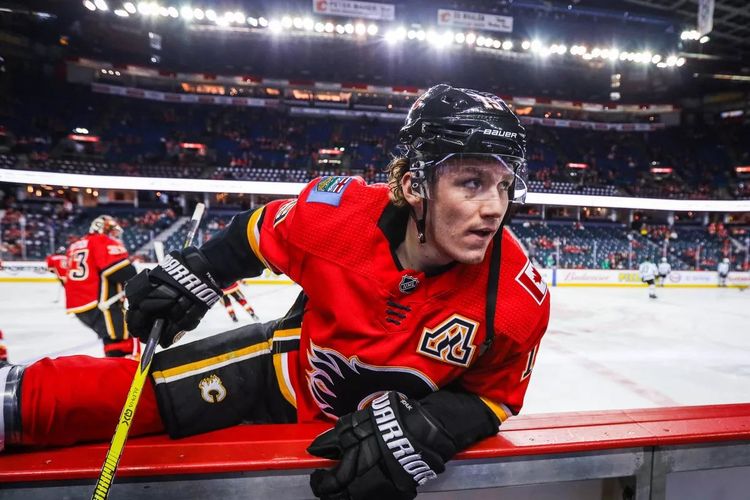 The NHL is certainly one of the most physical of the major sports. Checking and body hits are a key part of the game, but some players go past that, earning them unpopularity with fans and fellow players. Since his debut with the Calgary Flames in the 2016-17 season, Matthew Tkachuk has certainly earned a reputation as being something of a pest on the ice.
LA Kings defenseman Drew Doughty has said in the past that Tkachuk is the most hated player in the game among his peers. The son of Hall of Famer Keith Tkachuk has seen himself suspended on multiple occasions, once for elbowing Doughty in the face, and other instances for inflicting potentially dangerous hits on other players. 
#20 – Sidney Crosby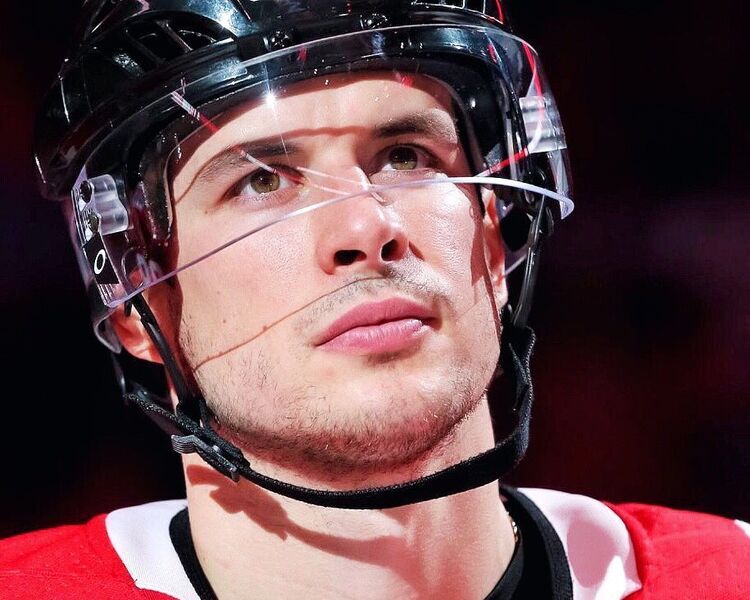 The hatred for Sidney Crosby can largely be chalked up to superstar syndrome. He has seen a ton of success since his career in the NHL started in the 2005-06 season. Crosby has earned some respect, as well as hate, by having won the MVP in his second season, a number of scoring titles and three Stanley Cups.
Even from the age of 14, he was profiled as a future star, with talk around him maybe rivaling the great Wayne Gretzky. His moniker of "The Next One," certainly didn't help get him any love early on. Aside for the enormous hype around him, some have complained about the way Crosby plays, saying that he will complain to officials in hopes of garnering penalty calls.
#19 – Scottie Pippen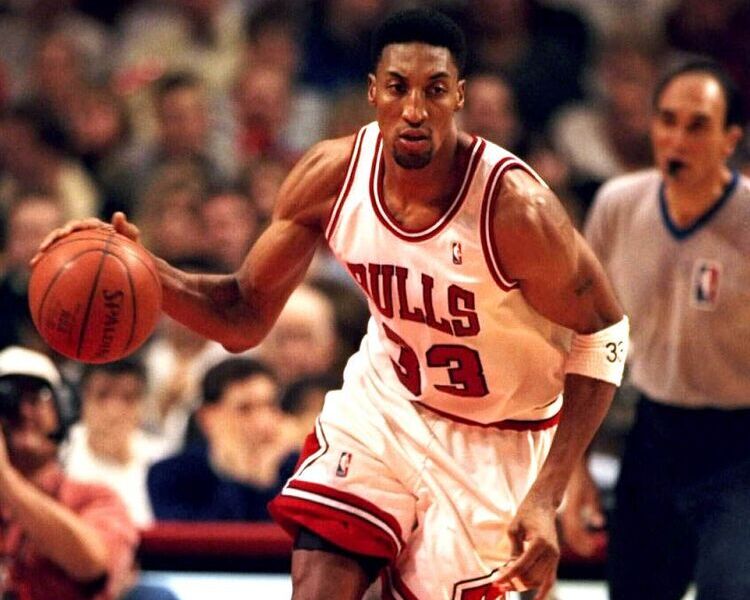 For a long time, Scottie Pippen was a beloved member of the legendary '90s Chicago Bulls, seen as the Robin to Michael Jordan's Batman during their six championship titles. Pippen had several incidents during his playing days that would have gotten him a ton of flak on social media today if it were around during his career.
He famously sat out the last play of a playoff game because he wasn't scripted to take the final shot and would also end up delaying a surgery until the season started so as not to mess with his summer plans. In his recent book, Unguarded, Pippen has called Jordan "condescending" and blames him for how he and the rest of the Bulls' team were portrayed in the Netflix documentary The Last Dance.
#18 – Brad Marchand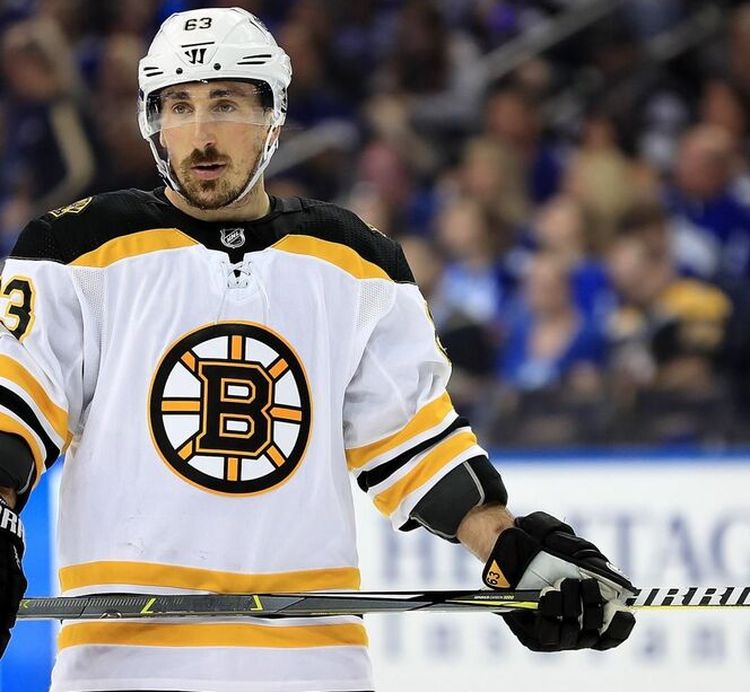 Brad Marchand may very well have the title of the most hated man in the National Hockey League. It may even be justified. Marchand has been at the center of more than a few controversies during his time on the ice, one of which was in 2012, when he ended up pulling a dirty move called a "low-bridge" against defenseman Sami Salo, causing him to get a concussion. 
He has been suspended multiple times for other questionable tactics that are frowned upon, such as kicking a player's feet out from under them, spearing, and cross-checking. He has even been known to lick his opponents. There have been multiple instances of him throwing sucker punches that were not called for penalties. To date, he has been suspended on six occasions for a total of 19 games throughout his career. 
#17 – John McEnroe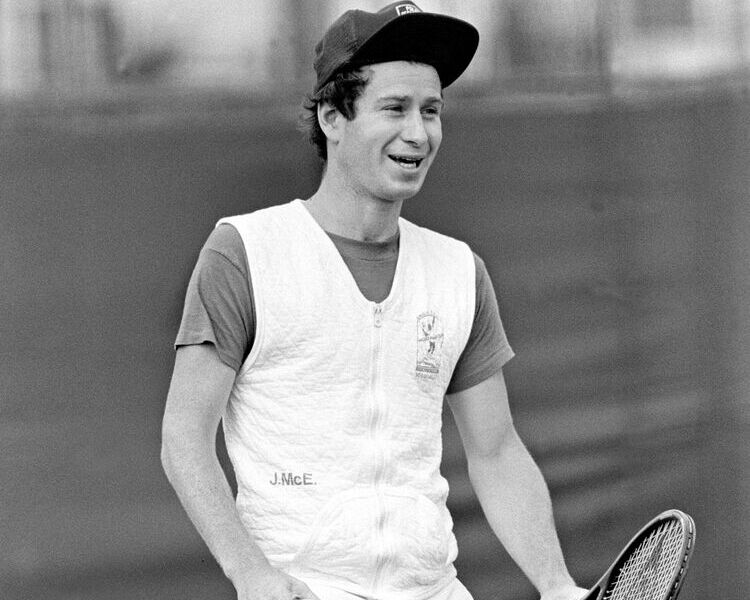 If you hadn't seen John McEnroe playing tennis in his prime, you might know him as nothing more than a spokesman with a sense of humor in different commercials. But for a long time during his tennis career, McEnroe was very much considered the bad boy of tennis, and the nickname wasn't exactly a positive one.
One of his trademarks became his frequent outbursts on the court, though they weren't always seen as passionate disagreements to onlookers. He's also made his share of comments that have been highly-criticized, including saying that he has "no weaknesses" and that Serena Williams would be ranked near the bottom of tennis players if she played against male opponents. 
#16 – Karl Malone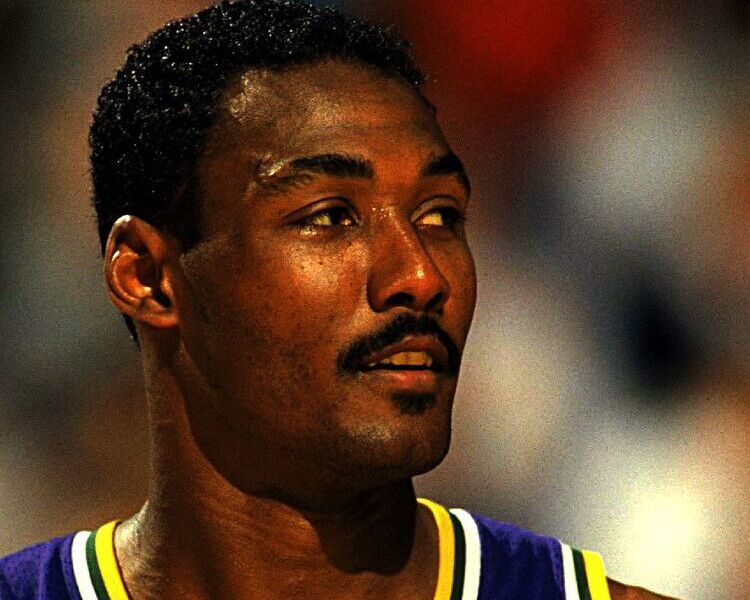 During his time as a dominant force in the NBA, Karl Malone would establish himself as one of the premier scoring forwards in league history. But it was some of the other aspects of the Mailman's game that earned him a real place of notoriety among fans and fellow players alike. 
The Utah Jazz stalwart had a penchant for getting involved in skirmishes, as well as for throwing an elbow or two. His aggressive physical play was a big part of his style, making him considered a bit of a dirty player to many. Off-the-court, there have been numerous allegations of Malone denying responsibility for children that may be his, with him being taken to court over paternity claims.
#15 – Roger Clemens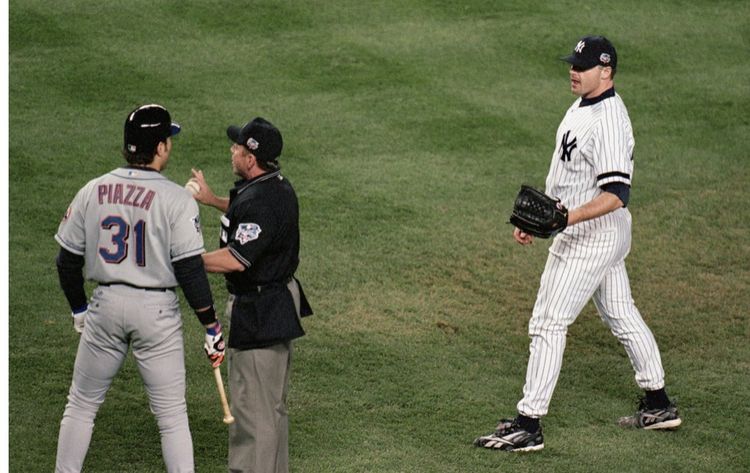 During the bulk of his career, Roger Clemens was largely pretty popular, as he was certainly one of the best performing pitchers in baseball. He won seven Cy Young awards, and was a huge boost to the pitching staffs he was on, whether it was as a member of the Boston Red Sox, Toronto Blue Jays, New York Yankees, or Houston Astros. He did have some scuffles however.
In the 2000 World Series where the Yankees faced the New York Mets, he famously threw a shard of a broken bat at batter Mike Piazza. He would later become one of the faces of baseball's steroids scandal, which would hurt his image drastically. Despite his astounding career numbers of having over 4,500 strikeouts and 350 wins, he would once again not be voted into the Hall of Fame in 2022, his last year of eligibility. 
#14 – Isiah Thomas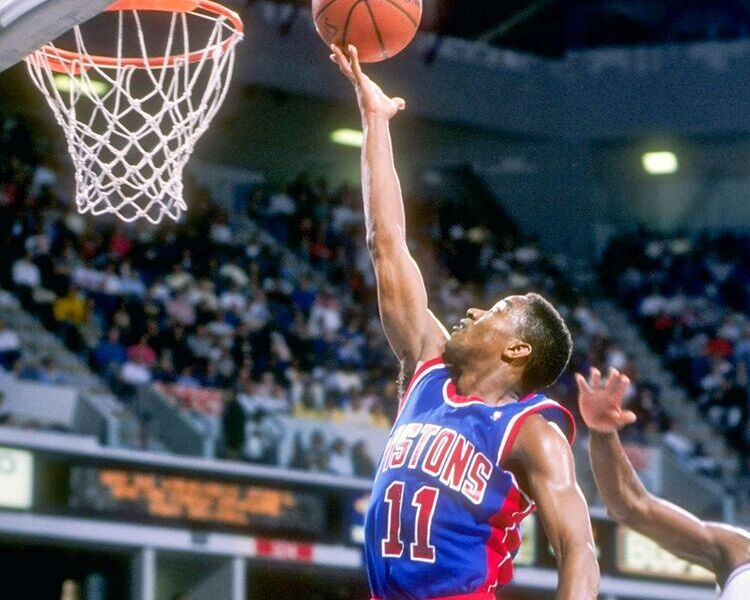 Isiah Thomas is one athlete on this list that had fans rooting against him both during and after his playing career. During his time with the bad boy Detroit Pistons of the 1980s and 1990s, Thomas and his teammates had a penchant for their over-the-top physical in an effort to dominate the opposition. He led Detroit to back-to-back NBA titles in 1989 and 1990, but would still be pretty disliked around the league. 
He also publicly feuded with Michael Jordan during the height of MJ's popularity, and was famously left off of the 1992 Olympic Dream Team roster, but that was just the start. As a coach, Thomas was also at the helm of one of the lowest points in New York Knick history, trading away draft picks yearly only to miss the playoffs consistently.
#13 – Sean Avery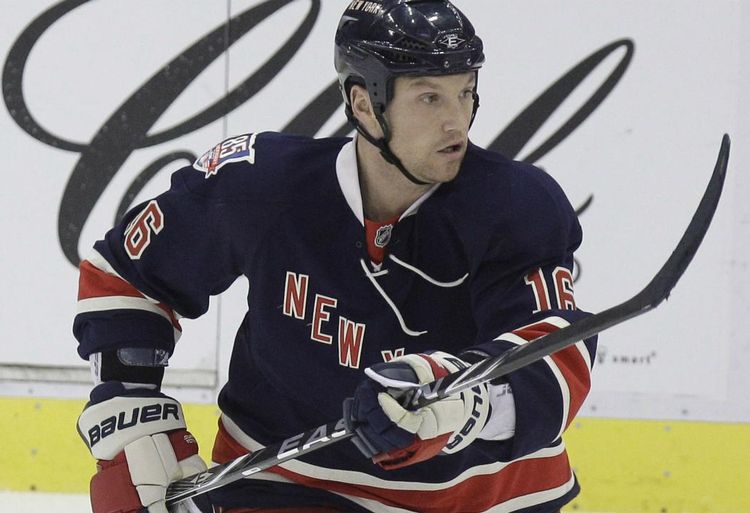 Sean Avery became one of those personalities that got negative attention for his behavior on and off the ice. Much of the NHL considered him a pest, and he was famous for screening goalie Martin Brodeur while facing him, instead of the traditional accepted method of a player having his back to the goalie.
Avery also was known to use some racial slurs in his taunts to other players. Outside of his play, he was arrested for battery of a police officer, and for making harsh comments about his ex-girlfriend, actress Elisha Cuthbert. In 2014, after he had already retired, he reportedly walked out on an off-Broadway production that he was supposed to star in.
#12 – Michael Vick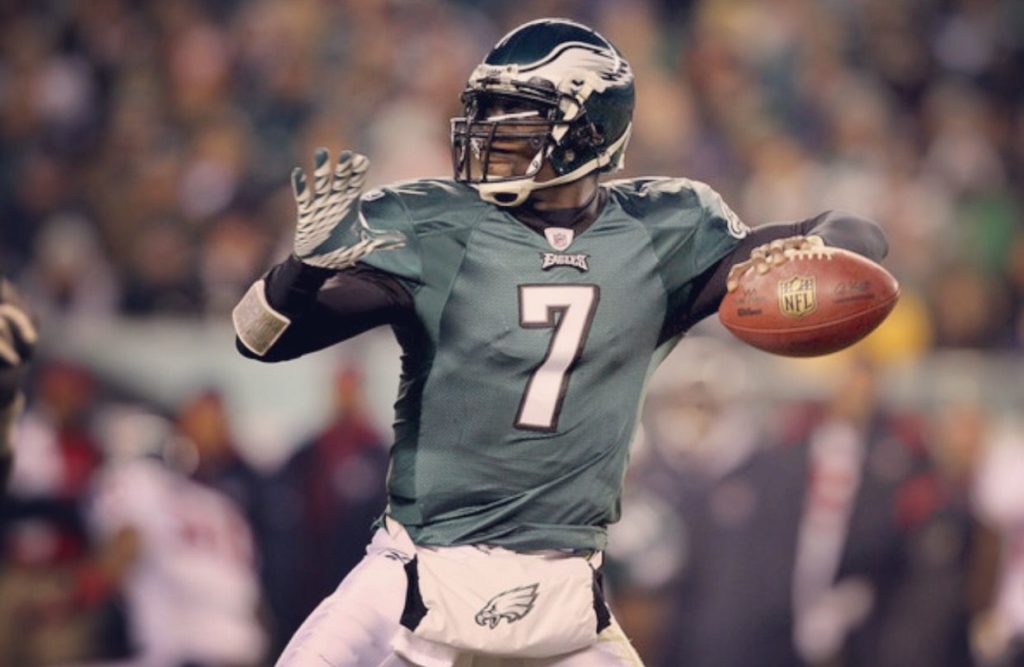 Michael Vick was undoubtedly a talented quarterback, equipped with an incredibly strong arm, as well as an ability to run. Before some of the other dual-threat quarterbacks like Lamar Jackson and Cam Newton were around, there was Vick. Despite his talent, his off-the-field behavior would earn him a lot of hate from football fans and animal rights activists. 
During his time with the Atlanta Falcons, Vick ran a dog-fighting ring in his house, which led to the deaths of many dogs. Vick ended up serving nearly two years in prison for it, and would go on to have a productive latter few seasons of his career with the Philadelphia Eagles. Still, he hasn't completely been able to escape his past wrongdoings.
#11 – Antonio Brown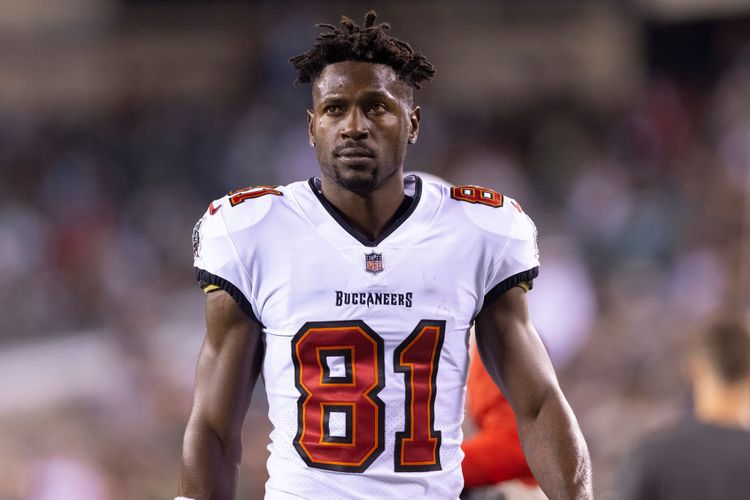 At one time, it could be said that Antonio Brown was the best receiver in the NFL. But his erratic behavior as a player has landed him with a reputation of being pretty unpredictable. In the last week of the 2018 season while a member of the Pittsburgh Steelers, AB was benched for getting in fights with teammates. 
Since then, he's racked up a reckless-driving arrest, multiple accusations of sexual misconduct, and multiple violations of NFL rules, leading to multiple suspensions. In the penultimate regular season game for the Tampa Bay Buccaneers in 2021, he bizarrely took off his jersey in the middle of the game and left the field, ending his time with the team in dramatic fashion.
Honorable Mention – Tom Wilson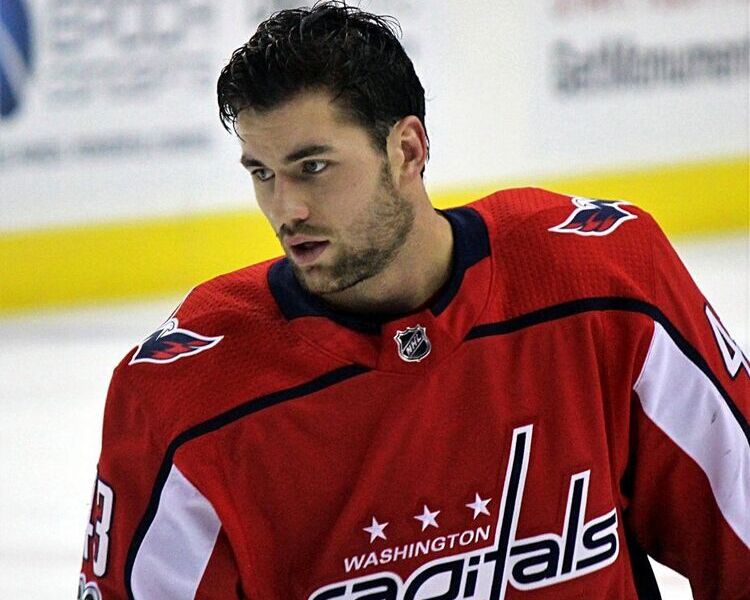 Before diving into who is in the top 10 of unpopular athletes, there are some players that could've made the list, but just fell short of it. Mind you, these athletes are not too well-liked either. Their style of play or attitude has also rubbed people the wrong way.
Given his track record in recent years, it should not necessarily come as a surprise to see why hockey player Tom Wilson is disliked around the league and with fans. He has produced on the ice as a grinding winger who can score, but it is some of his tactics that earns him real notoriety. 
Wilson has been suspended by the league on multiple occasions for controversial hits that have injured other players. His latest endeavor sparked a brawl between his Washington Capitals and the New York Rangers. It doesn't look like any sort of punitive measures will change Wilson from the way he plays the game.
Honorable Mention – Carlos Correa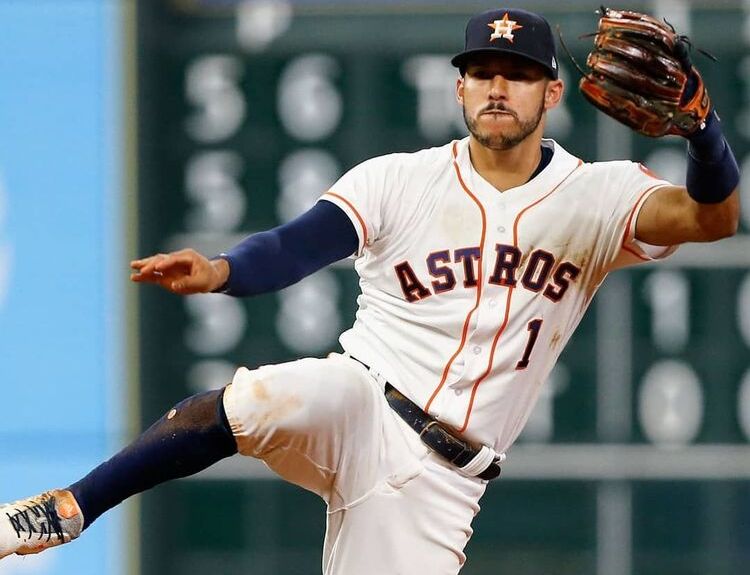 Being a part of the controversial 2017 World Series Champion Houston Astros is enough to earn anyone ire. As one of the focal points of that team from a production level, but also being instrumental in the stealing-signs scandal, Carlos Correa has been had received a ton of hate. 
It doesn't help matters that he has since made dismissive responses to the cheating and trashcan tricks of the Astros. Additionally, while exploring the free agent market after the 2021 season, he made disparaging comments about Yankees' icon Derek Jeter, making him further disliked by fans and baseball players around the league. 
Honorable Mention – Richard Sherman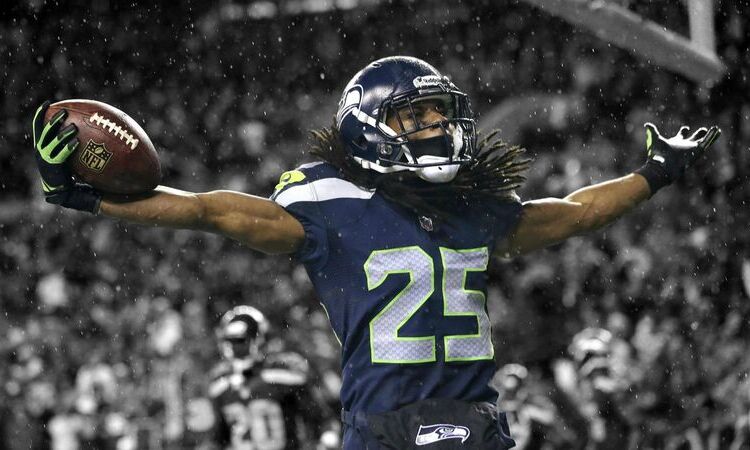 Richard Sherman is polarizing in many ways, as it seems as though fans tend to either love him or hate him. He gained particular notoriety as part of the Seattle Seahawks dominant defense, the memorable Legion of Boom. But his swagger and attitude that many have described as cocky is a huge part of why he has garnered flak from NFL players and fans. 
He is known for his trash-talking on the field, as well as vocal opinions off of it. He has had a tendency to make some outlandish comments about his opponents, and for having his fair share of scrums and fights. His confident attitude about his skills as a cornerback have made him one of the most disliked players in the league.
Honorable Mention – Tie Domi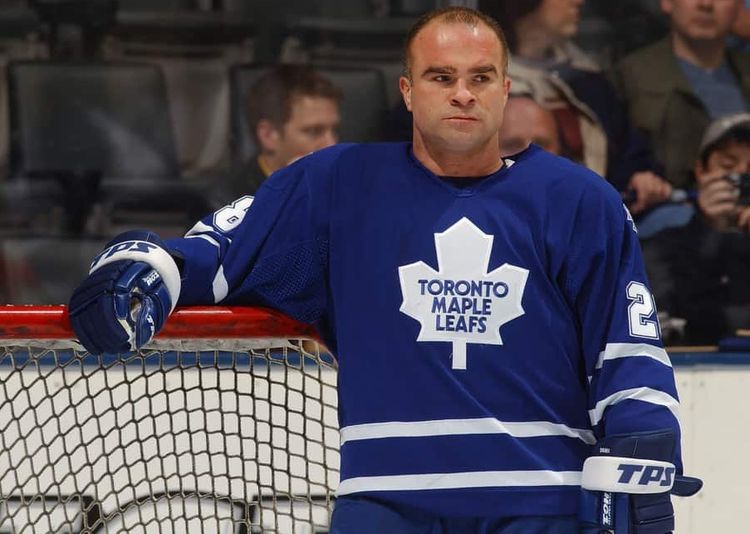 Tie Domi certainly encapsulated the meaning of the term "pest" in the NHL in the '90s. His ability to constantly annoy his opponents through his physical play made this Toronto Maple Leaf a legendary nuisance throughout the league. He was suspended multiple times throughout his career for throwing punches and elbows.
What fans may remember him best for is an incident that happened against the Philadelphia Flyers. After squirting his water bottle on a fan while in the penalty box, another fan broke the glass of the box and got in there with Domi. Domi ended up landing a few punches before the referees put an end to it.
Honorable Mention – Cam Newton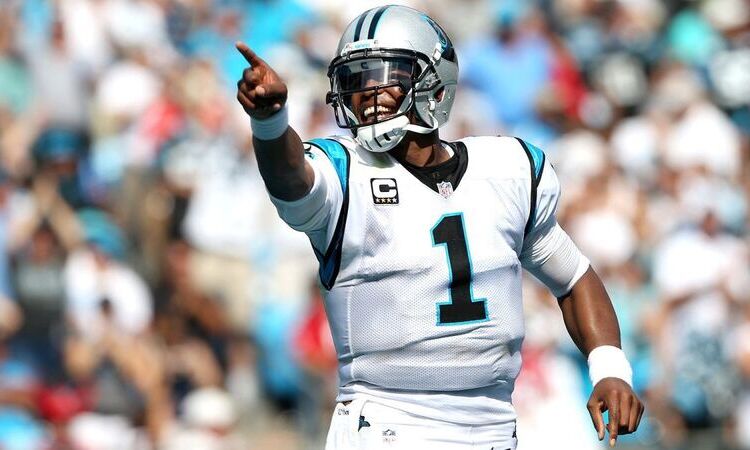 Being a good player can buy you a lot of slack, in addition to flak. Cam Newton was largely a hated superstar during his first stint in Carolina, mostly due to his extremely confident attitude. But his dominant performance as one of the most successful mobile quarterbacks, as well as ability to lead the Panthers to a Super Bowl, helped quiet a lot of haters.
Some comments that he made towards a female reporter and creating an end-zone celebration known as "dabbing" did nothing to endear him. Couple that with his eccentric style, a confidence that some feel is not justified, and his flashy choice of outfits, and Newton has certainly become one that has churned up some hate.
Honorable Mention – Jeremy Roenick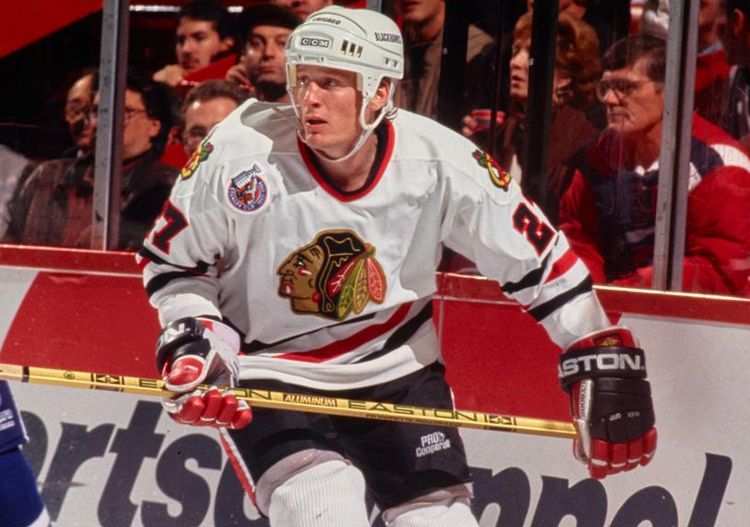 Jeremy Roenick was known to have a certain passion when it came to the game of hockey. As a player in the '90s and early 2000s, he was pretty outspoken when it came to trash-talking, earning him a ton of unpopularity throughout his career. His penchant for talking led him to the broadcasting booth after his career.
If he was disliked during his playing days, JR also got criticism as a commentator on televised NHL games. In February of 2020, Roenick was suspended and later completely let go from his position at NBC Sports as a broadcaster after making controversial comments about a female broadcaster on a podcast.
Honorable Mention – Pedro Martinez
Pedro Martinez was one of the most dominant pitchers in baseball throughout his career, especially during his seven years as a member of the Boston Red Sox. He became an instrumental part of the Red Sox finally ending their 86-year drought without a World Series title in the 2004 season.
The reason he gets an honorable mention is due to a famous incident in the 2003 ALCS between the Red Sox and the Yankees. In a bench-clearing brawl between the two rivals, Pedro ended up throwing 72-year-old bench coach Don Zimmer to the ground. Yankees' fans and baseball fans never forgot the incident.
Honorable Mention – Maria Sharapova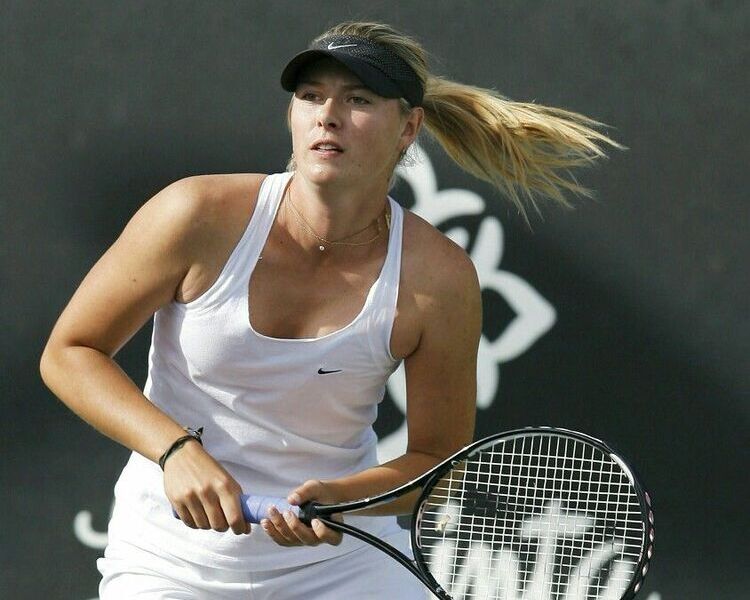 For a long time, Maria Sharapova had a sparkling reputation within the sports world. She was showcased as a tennis star that was featured in ad campaigns allover. Aside for her significant success off the tennis court when it came to endorsement deals, as a player, she would win five Grand Slam titles in her career. 
But a failed drug test in 2016 for Meldonium – and subsequent 15-month suspension by the Tennis Federation – soured people's opinions of her. The heat has largely dissipated off her at this point, but many of her peers and fans of tennis consider her to be a cheater, since it was a prohibited substance. 
#10 – Pete Rose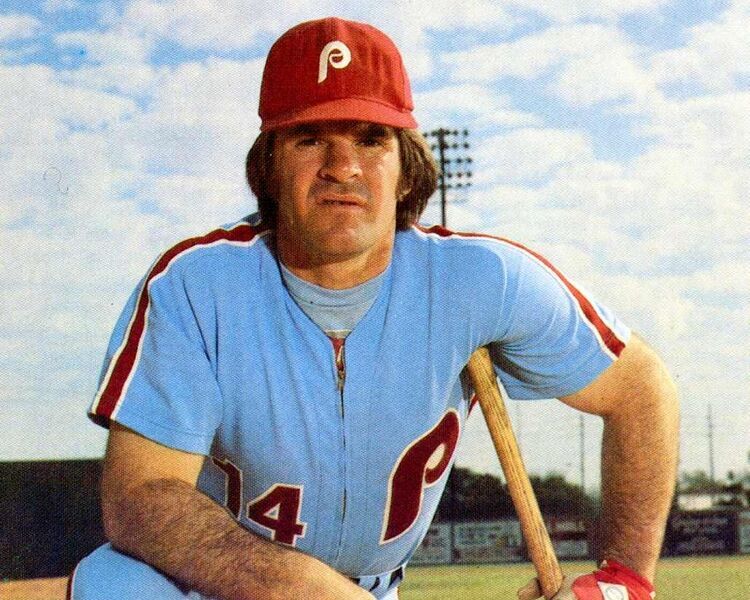 The opinion of Pete Rose in the baseball world is certainly varied. The man with the nickname "Charlie Hustle" was known during his playing days as one of the hardest-working players ever, even causing a collision with a player at home plate during the All-Star Game. He currently ranks as the all-time MLB hits leader, with over 4,200 of them.
When he was a manager, Rose was banned for life by the MLB for gambling on baseball games. For years, Rose adamantly denied that he never bet on games during his time as a player or manager. Finally, in 2004, in his book My Prison Without Bars, he admitted to betting on his team's games, but maintained that it was never against his team. Many have forgiven him, though he still banned from baseball, tarnishing his legacy forever. 
#9 – Steph Curry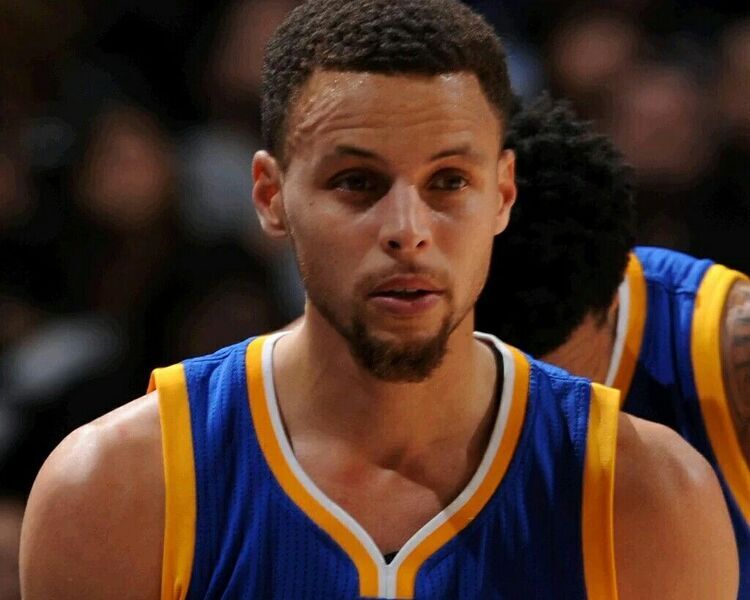 Steph Curry manages to simultaneously be one of the most popular athletes in basketball, while also being one of the most hated. That comes partially due to a combination of his performance on the court, his natural confidence, and being a part of the brief dynasty and superteams that the Golden State Warriors had, winning three championships in four seasons.
Many NBA fans see his confidence as arrogance, with some of the negative attention he gets being inevitably due to his success. Additionally, his wife Ayesha, has a very vocal presence on social media, and has previously called the NBA "rigged" after a Warriors' playoff loss. Curry now holding the record for most 3-pointers made in history certainly has kept a target on Steph's back. 
#8 – Ray Lewis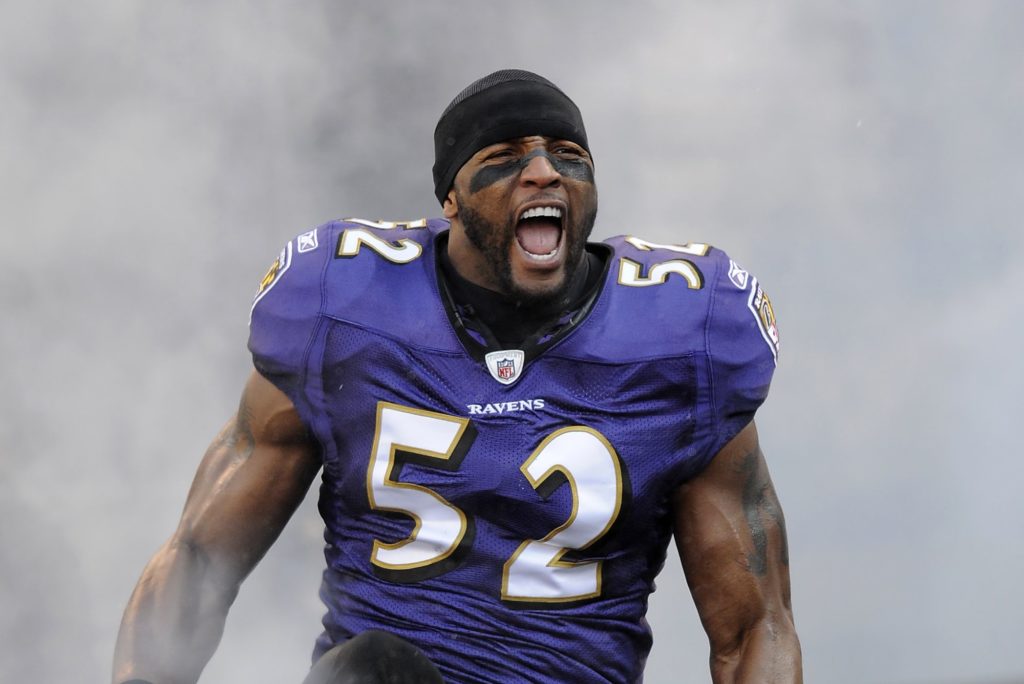 Depending on who you ask, Ray Lewis is either one of the most revered or most hated NFL players ever. He was beloved in Baltimore for his outstanding play on the field as a linebacker, making the Ravens a dominant defensive force. Being someone that was ferocious, physical, and passionate, he was vital in helping Baltimore win two Super Bowl titles. 
But an incident prior to the 2000 Super Bowl has left a mark on his life and career. Lewis and two friends were accused of murder after two men outside an Atlanta nightclub were stabbed to death. The charges were eventually dropped, but those allegations have continued to be a shadow on the Hall of Famer's career.
#7 – Conor McGregor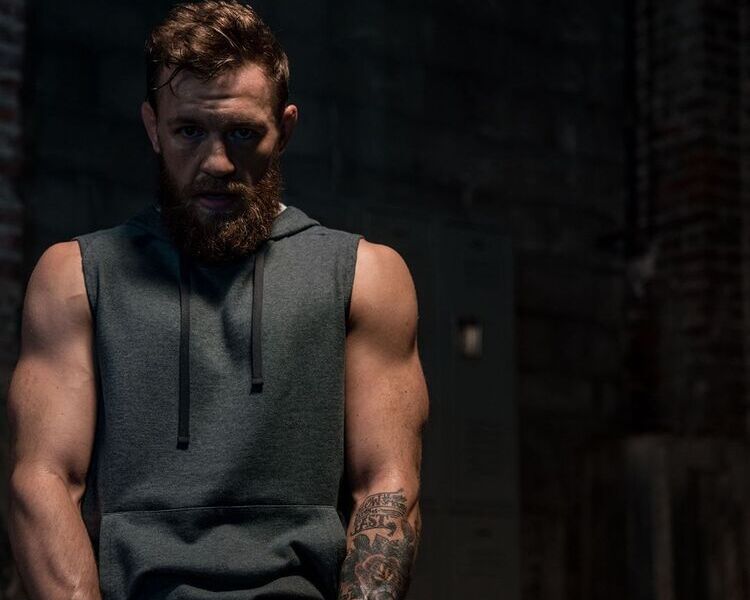 If there is one indisputable fact, it is that Conor McGregor can certainly sell when it comes to people subscribing for pay-per-views to watch his matches. That is partially due to his boisterous attitude, but also has to do with the "bad boy" and controversial behavior he has displayed outside of the octagon.
McGregor has been front and center of a few conflicts, including punching an old man in an Irish bar, destroying a fan's phone, and even throwing a dolly at a bus. He's also been accused of sexual assault, though the charges were eventually dropped. All of these incidents, coupled with his confidence, make him someone that doesn't get a ton of love.
#6 – Kyrie Irving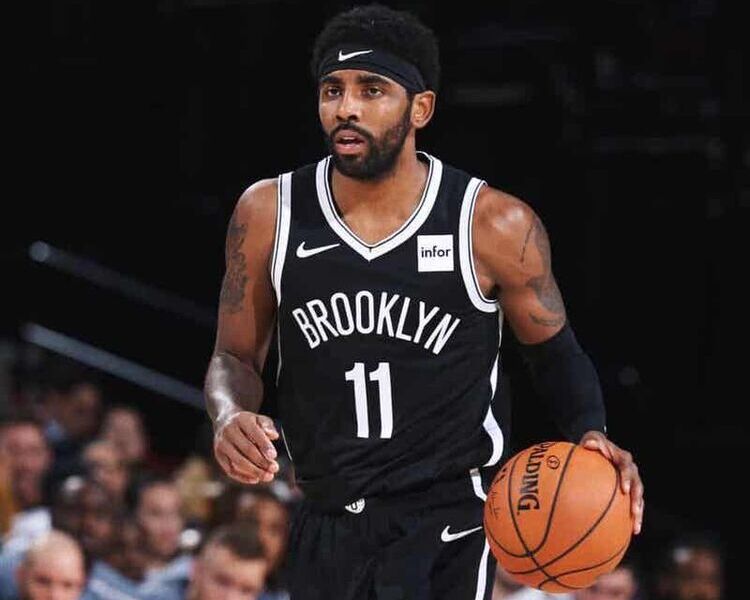 Kyrie Irving is one of the more interesting characters on the list. He's a perennial All-Star and has undoubted talent, but there are criticisms that some players have made about him as a selfish teammate given his controversial departures from the Cleveland Cavaliers and Boston Celtics. 
There is also Kyrie Irving, who is not the player. He is very outspoken off the court and has made people question if basketball is always his top priority. Add in the fact that he had made comments about the Earth being flat and has said things against the holiday of Thanksgiving, and you get a player that many NBA fans won't end up rooting for. 
 #5 – Mike Tyson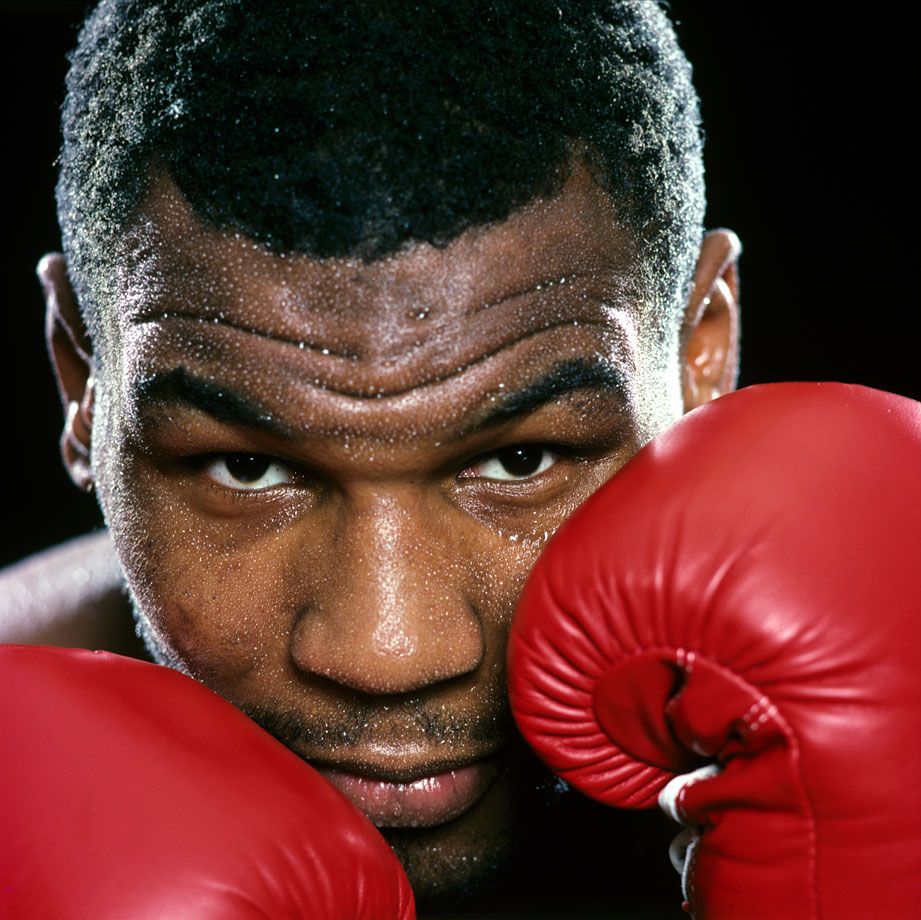 Mike Tyson has been one of the most dominant professional boxers ever to step into the ring. "Iron Mike" held the title of heavyweight champion from 1987 through 1990. The first 19 fights of his career he won by knockouts, with 12 of them astoundingly coming in the first round.
His behavior during fights and in his personal life landed him the nickname "The Baddest Man on the Planet." In 1992, he served three years of a six-year sentence in jail for sexual assault. After his release, he would regain the heavyweight title in 1996, but his conduct just a couple years later would be questioned yet again…
  Mike Tyson Continued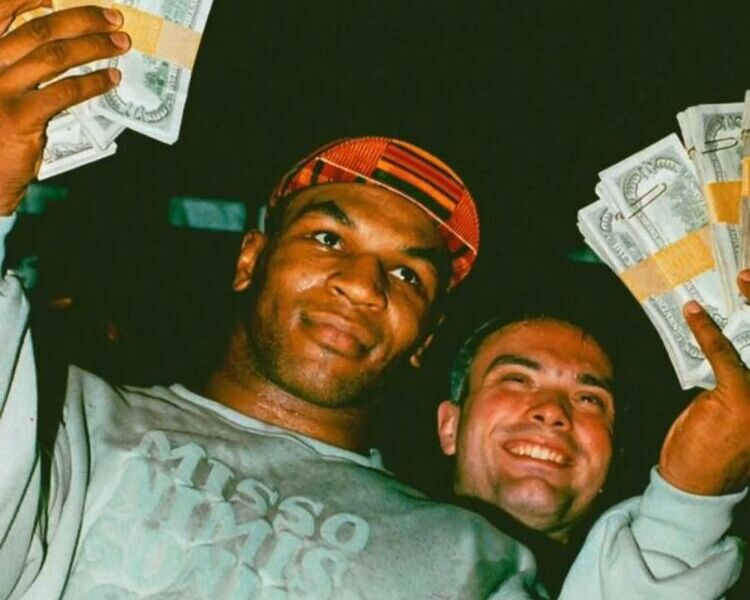 Much of the hate that Mike Tyson gets comes from one of the most famous incidents ever to happen in a boxing ring. In 1996, Evander Holyfield defeated Mike Tyson after 11 rounds, securing the heavyweight title. Tyson accused Holyfield of frequently head-butting him during the matchup. This set the stage for the rematch between the two in June of 1997.
In this now-legendary fight, Tyson would be disqualified for biting off part of Holyfield's ear. This resulted in a fine of $3 million for Tyson, and for his boxing license to be rescinded for more than a year. The boxer would be jailed again in 1999 for assault, and would have further run-ins with the law and in the ring. 
 #4 – Kevin Durant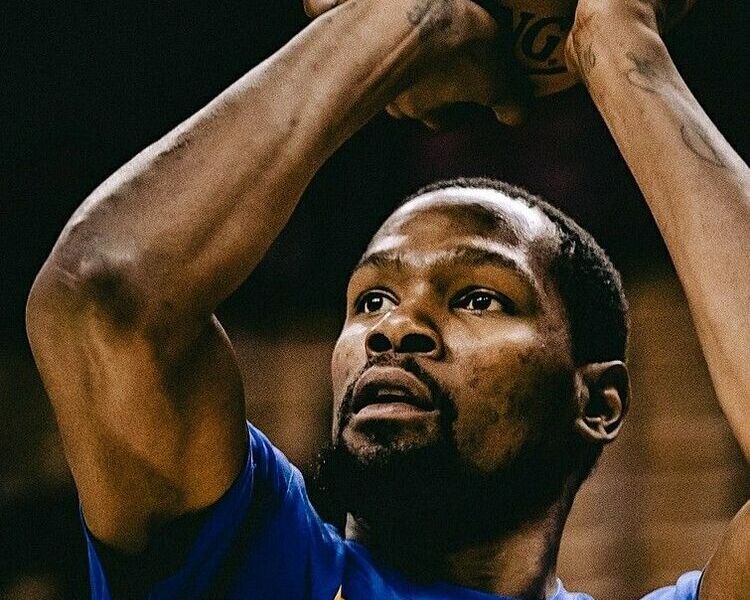 The unpopularity that Kevin Durant has faced has only started in more recent years. During his time with the Oklahoma City Thunder, he was someone that can certainly be considered a fan-favorite. It was his dramatic exit from Oklahoma City and what followed that has earned him a real disliking amongst fans.
In 2016, Durant would sign as a free agent with the Golden State Warriors, joining Steph Curry and Klay Thompson to form a West Coast superteam. The fact that the Thunder had lost to the Warriors the previous spring in the Western Conference Finals felt like the ultimate betrayal to Oklahoma City fans…
Kevin Durant Continued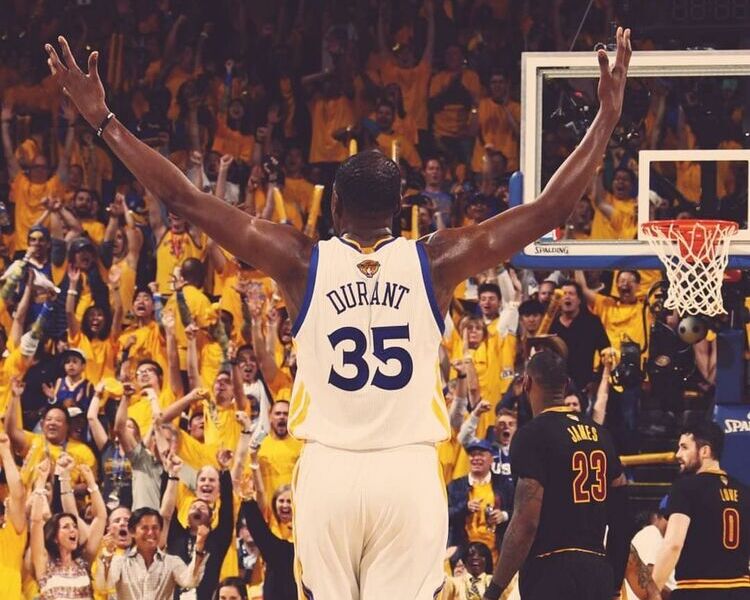 Durant's arrival in Golden State in the summer of 2016 helped him finally land the NBA title he so coveted. That year was also when his social media was put in the spotlight. He was outed as having a "burner account" on Twitter, engaging with fans, talking about former teammates, and defending himself under the guise of being someone else. This would become evident after former players and fans alike would knock his joining of Golden State for being "ring chasing."
Fans have found Durant's attitude to be cocky, as he has stated that LeBron James had "passed the torch" to him as the "best player in the world." Since signing with the Brooklyn Nets and forming yet another super team, a lot of hate has intensified. Durant dropped the burner account and now openly engages on Twitter, battling online with strangers and the famous alike.
#3 – Barry Bonds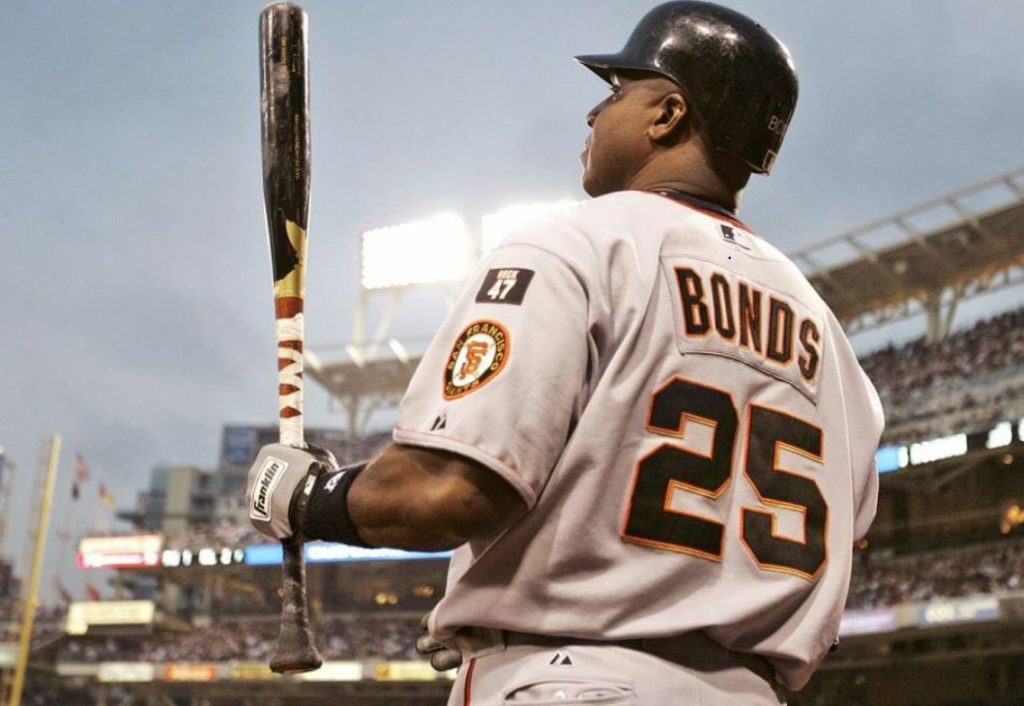 Even in his college days at Arizona State University, Barry Bonds wasn't very popular in the clubhouse, with his coach saying, "he was rude, inconsiderate, and self-centered." Despite easily being the best player on his team, his college teammates almost voted to not have him return after he was suspended for curfew violation. 
Once he moved up to the MLB, his career would be nothing short of historic, though the controversy surrounding his statistics would become equally memorable. For most of his career, critics would often cite his less-than-amiable relationship with the media and fans in general for why he wasn't more well-liked. But in 2001 everything would change…
Barry Bonds Continued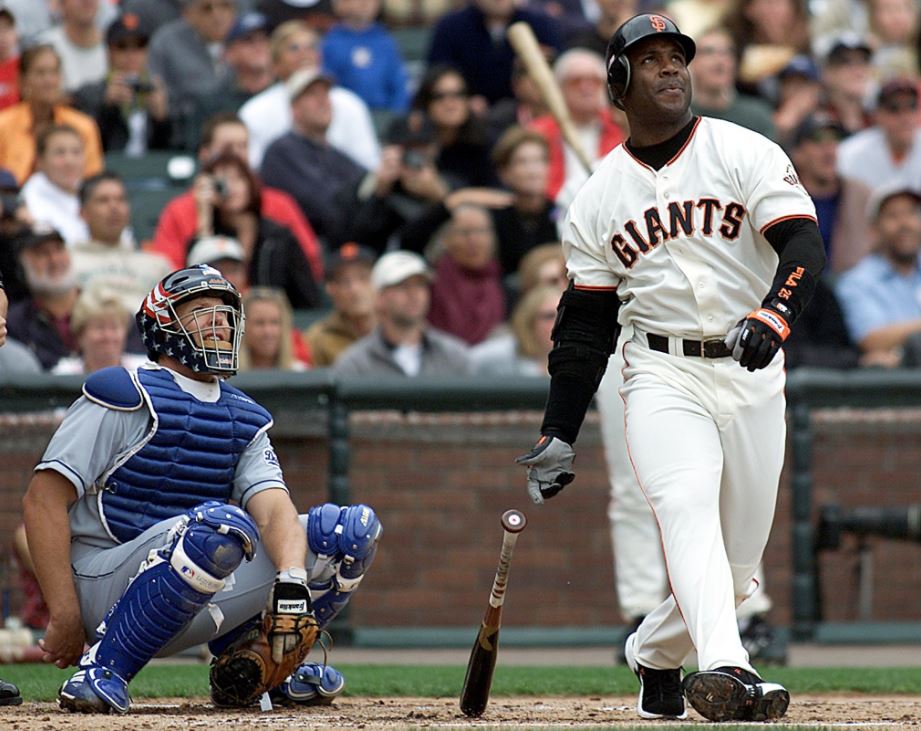 In 2001, Barry Bonds would end up setting the record for most home runs in a season, with 73, and would win the first of four consecutive MVP titles. He would go on to break a number of records, the most notable being that of most career home runs, set by beloved baseball icon, Hank Aaron.
Bonds would eventually become one of the faces of the MLB steroid era, being named as a user in reports. Though he never admitted to using them, he did have a positive steroid test back in November 2000. Many have felt that his records are thus tainted. In 2022, in his last year of eligibility, Bonds was not elected into the Hall of Fame, sparking strong opinions for his candidacy in Cooperstown.
#2 – Tom Brady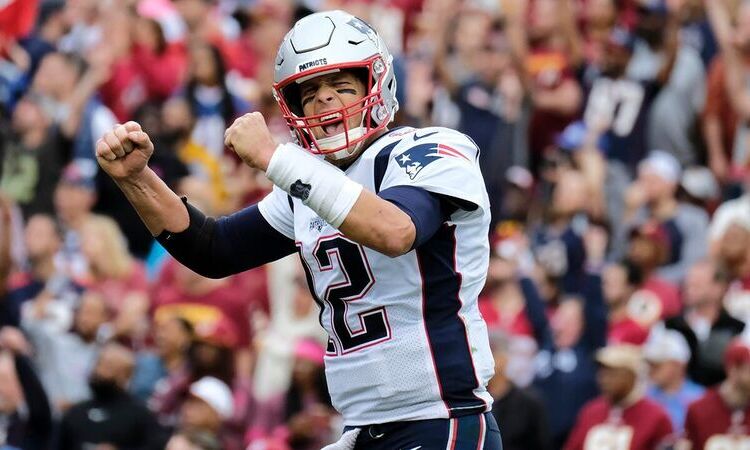 Tom Brady's unmatched dominance throughout his long NFL career is something that has certainly earned him a spot near the top of the list when it comes to getting his share of haters. Throw in him having a supermodel wife, a chiseled jawline, some vocal opinions, a carefree attitude, and a lot of that dislike may just be jealousy.
The seven Super Bowl rings he has to his name, as well as the record for most career touchdowns thrown, also happens to put him as #1 on many people's lists when it comes to who is the GOAT of NFL quarterbacks. Brady's long career, which ended after the 2021 season, while legendary and historic to say the least, wasn't without controversy…
Tom Brady Continued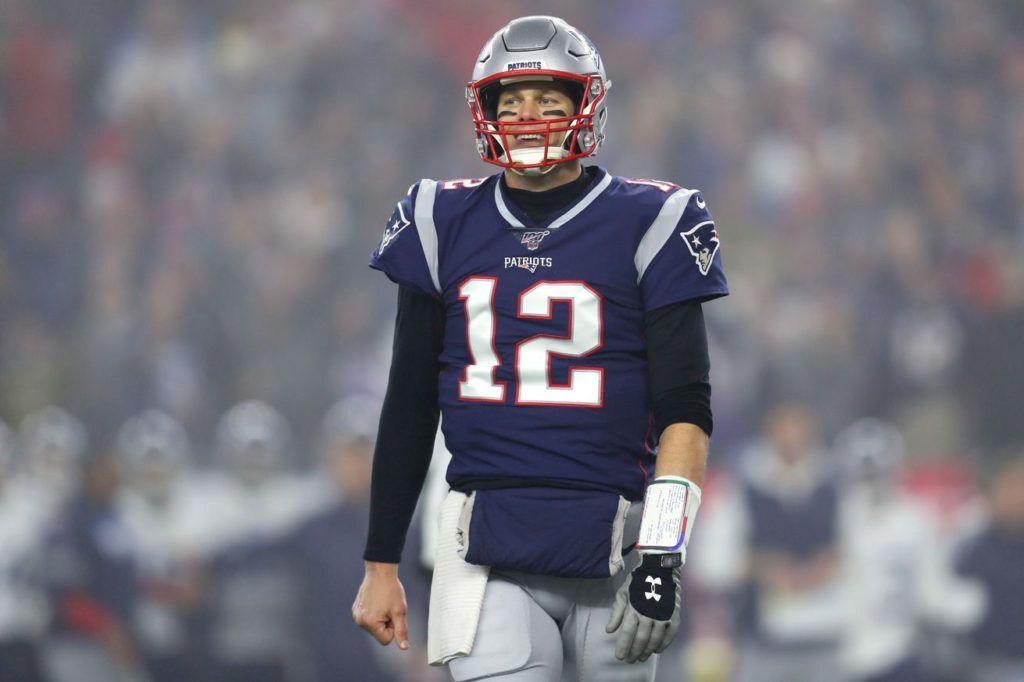 Tom Brady haters will be the first to tell you that there have been many questionable bumps along Brady's road to success. On the path to his first Super Bowl in 2002, he avoided a playoff loss because of an NFL rule called the "Tuck Rule," which had taken away what would have been a fumble by Brady. It's led to speculation that refs in the league have favored the Patriots in many ways.
Beyond that, Brady found himself under center during 2007's Spygate incident when New England was caught signal-stealing and 2014's Deflategate where the Patriots were under-inflating footballs for their quarterback's advantage. While Brady was suspended for 4 games for it, many feel that the hate he gets is certainly justified.
#1 – LeBron James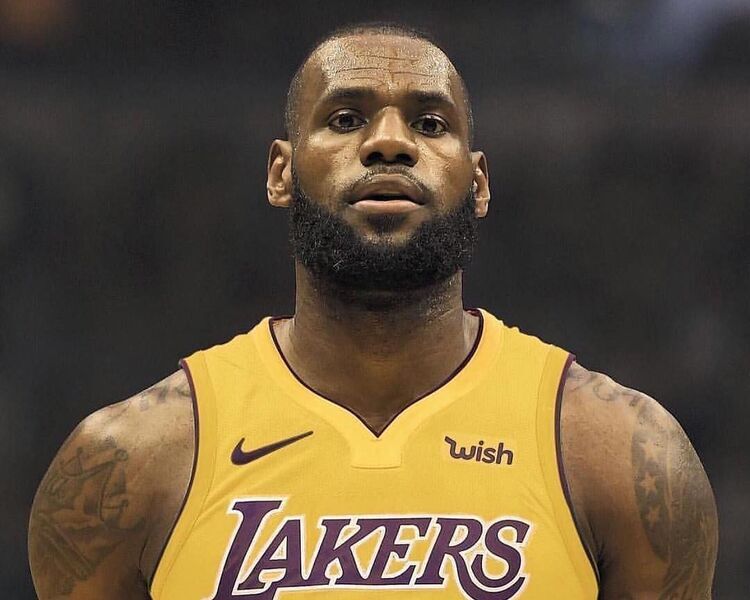 If there is one athlete that can be undisputed as being unpopular, it is most certainly LeBron James. From basketball fans all over the world to those who never even watch the sport at all, the feelings of ill will run deep toward the man who has been nicknamed "King" James. 
While many of the players on this list have gotten flak for one specific reason, LeBron has quite a wide variety of possible answers to what has led to his unpopularity inside and outside the sports world. Aside for his confident attitude, the constant comparisons he gets to Michael Jordan, his choice to weigh in on world issues, the dislike for him certainly started with a decision he made…
Lebron James Continued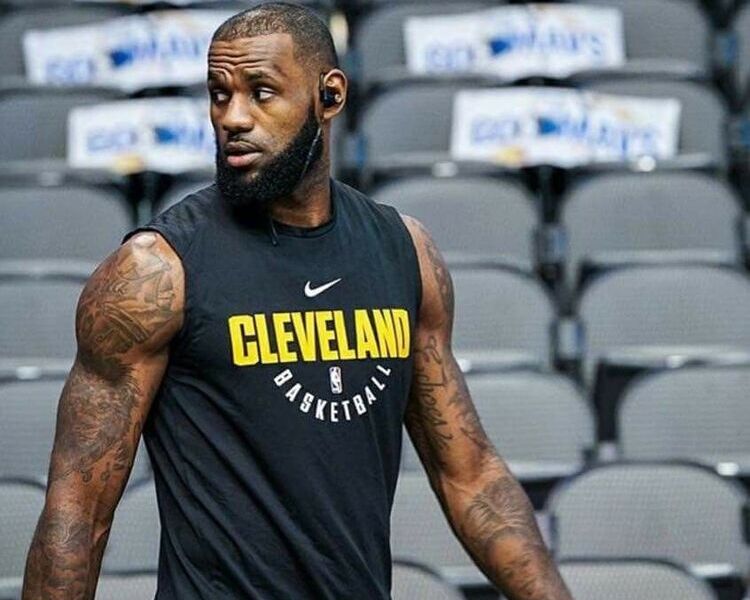 While the beginning of his career drew LeBron some negative attention because of his dominant play, he gathered a lot of the hate because of  his initial departure from Cleveland in 2010, with "The Decision." After seven years with the Cavaliers, playing near his hometown of Akron, James was going elsewhere, which was understandable, but not the way he decided to break the news. 
Instead of merely signing with another team in free agency, a 75-minute televised event was created to announce that he would be going to the Miami Heat. Cavaliers' fans burned his jersey, feeling betrayed that he went to form the first player-created superteam in Miami in his hopes to win an NBA title. The phrase "taking my talents to South Beach" became an automatic punchline, and the media obsession for LeBron grew even more…
Media Obsession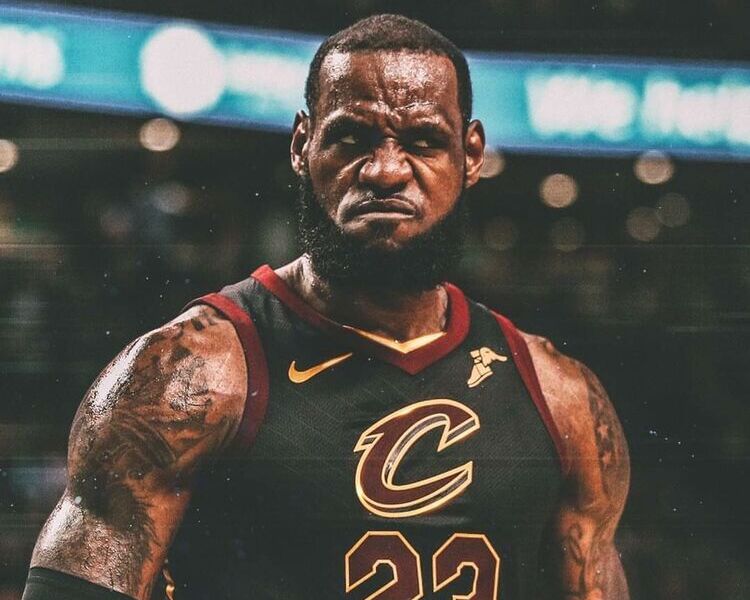 Since LeBron signed his initial $90 million endorsement deal with Nike as an 18-year-old in 2003, he has always drawn tons of media attention. Many will also note that analysts end up praising him at every turn, no matter the circumstances. His self-appointed nickname of "King James" hasn't done him any favors either, as well as the frequent debate about if he is the GOAT compared to players like Kobe Bryant or Michael Jordan.
Additionally, people have accused him of "flopping" on the court, not delivering under pressure, and complaining about others' performances certainly. Tack on the fact that he has become one of the most vocal activists on social media in terms of his political beliefs, and there are numerous reasons for why he rubs people the wrong way.