The Multimillion-Dollar Mansions Of NFL Stars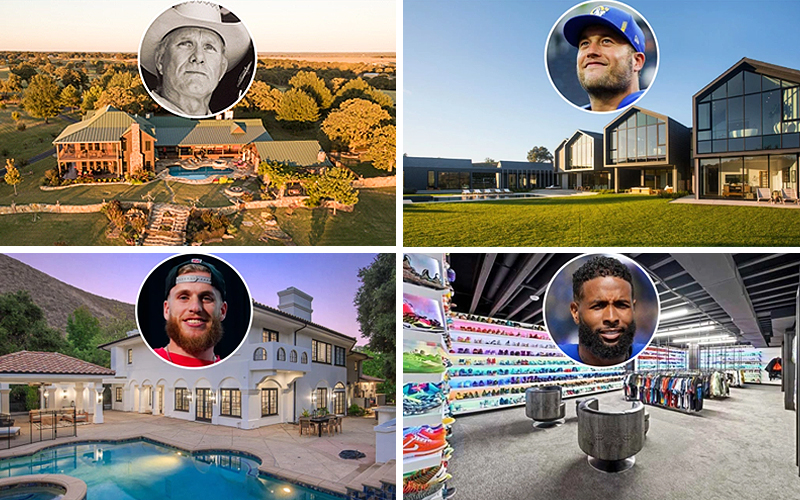 Sometimes we forget that professional athletes fall into the same group as those of us who have a deep interest in the lavish mansions of celebrities. They earn millions of dollars annually, after all, and need a place to unwind and have fun in the off-season.
This made us consider some of the properties owned by former and present NFL stars who amassed large riches and invested some of them in stunning, mostly enormous, homes. Take a closer look at some of the finest NFL player mansions we uncovered…
Dak Prescott – $3.3 million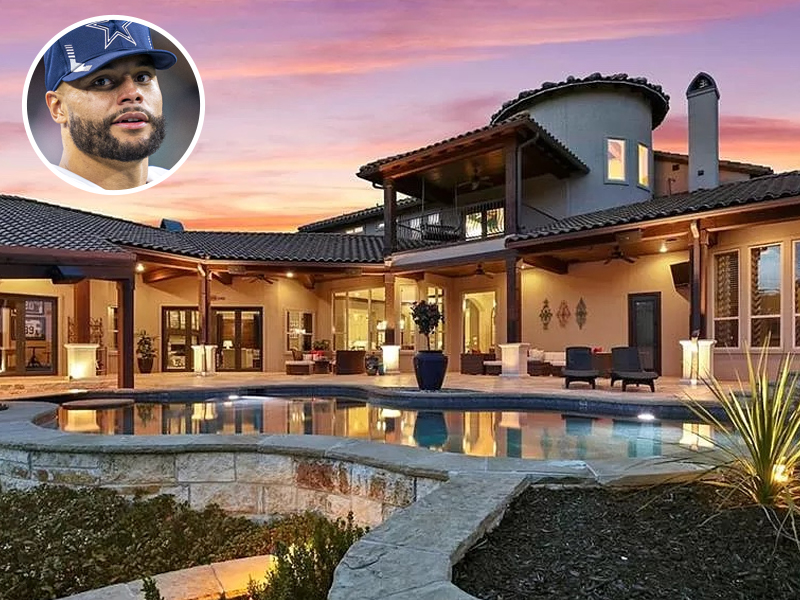 Even before he signed his big extension worth $160 million, Prescott dropped $3.3 million on a mansion in Prosper, Texas. Since everything is bigger in Texas, Prescott's home has seven acres of land and a 9,000-square-foot home, not to mention a guest house. Prescott also has his own practice field to help him stay sharp.
Of course, when he's not using the practice field, Prescott can enjoy the other activities the property offers, including all of that green grass and a pool. Naturally, there is also a game room and something called a "sports simulator theater."
Joe Montana – $7.4 million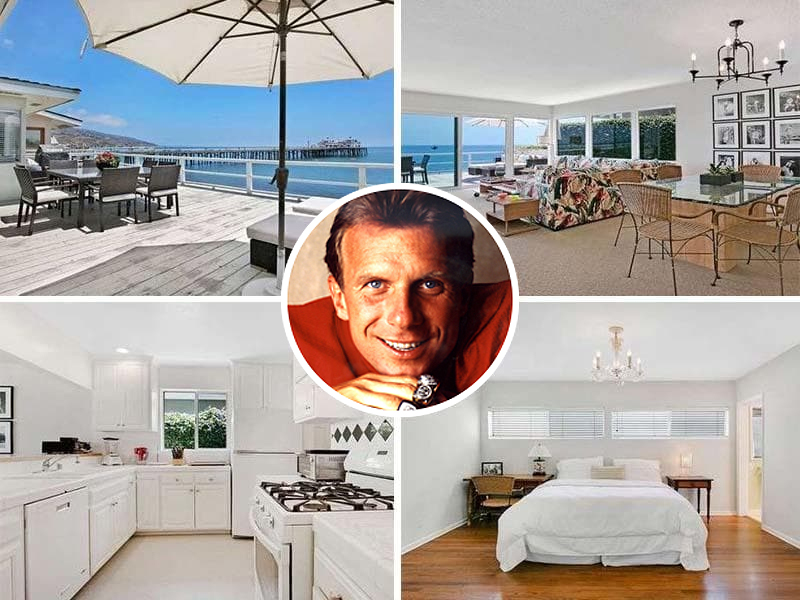 For someone as successful as Montana, retirement usually means several amazing homes. Joe's latest real estate venture is a beach house in Malibu that he bought in 2021 for $7.4 million. For the price, this place is a little small, as it's only around 1,300 square feet with three bedrooms and two bathrooms.
However, in real estate, it's all about location. The home is on the beach and a short distance from Malibu Pier. The living room also has floor-to-ceiling glass doors that provide spectacular ocean views, opening up to the deck, where the views get even better.
Davante Adams – $12 million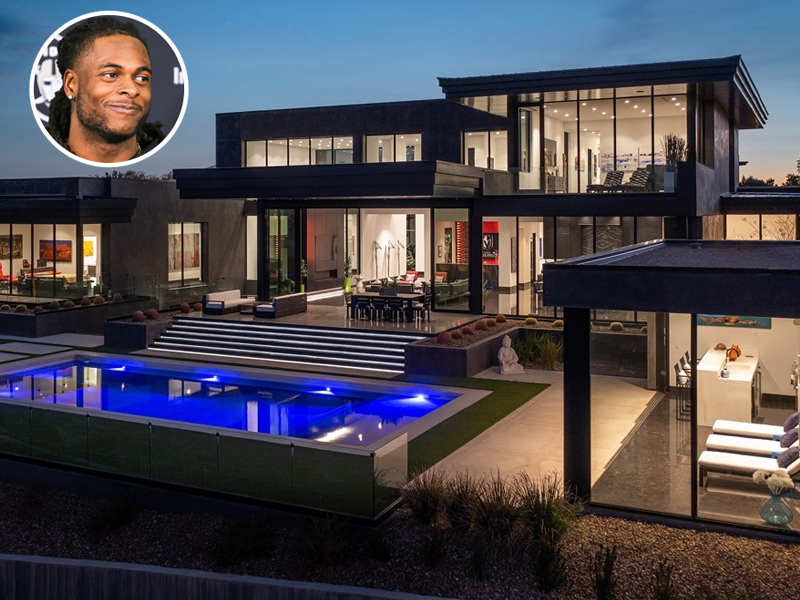 Before officially joining the Raiders in 2022, Adams sparked rumors by buying a $12 million house in Las Vegas. Frankly, it'd be hard to keep a house like this a secret. Just looking at pictures of it is enough to make one want to leave cold Wisconsin for Vegas.
The house gives Adams over 10,600 square feet of space, not to mention an eight-car garage. Virtually every room in the house has floor-to-ceiling windows that look out onto the plush backyard and pool. The master bedroom also features a tub that reportedly costs $35,000.
Tyreek Hill – $6.9 million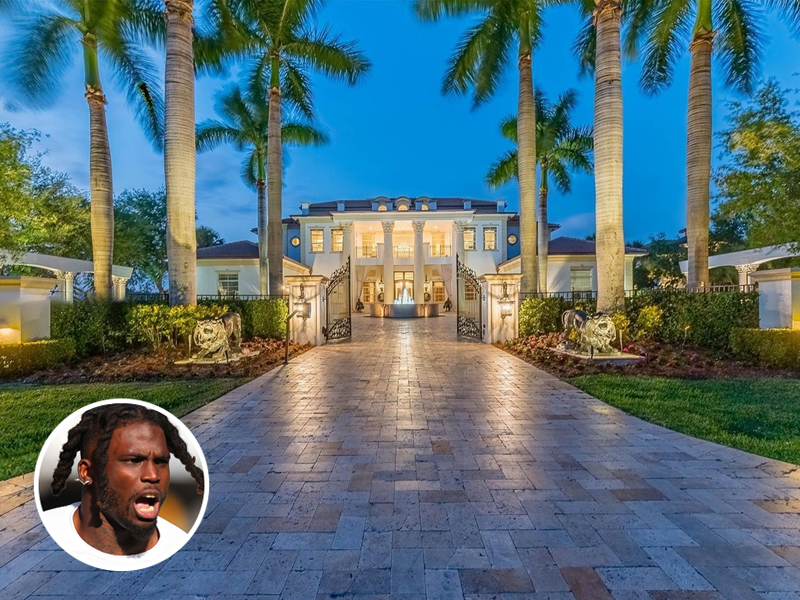 It didn't take long for Hill to realize that one of the perks of playing for the Dolphins is the South Florida real estate scene. After getting a $120 million contract, Hill quickly dropped $6.9 million on a Miami-area mansion. There's even a YouTube video of Hill showing off the seven-bedroom, 7.5-bathroom home.
Obviously, there's a home gym for Hill to work out and a spacious living room where he can relax. But there's also a home theater, arcade games, and even a room specifically for recording podcasts. The mansion also comes with a heated pool, basketball court, and putting green. Plus, Hill apparently has plans to put in a shark tank.
Terry Bradshaw – $10.8 million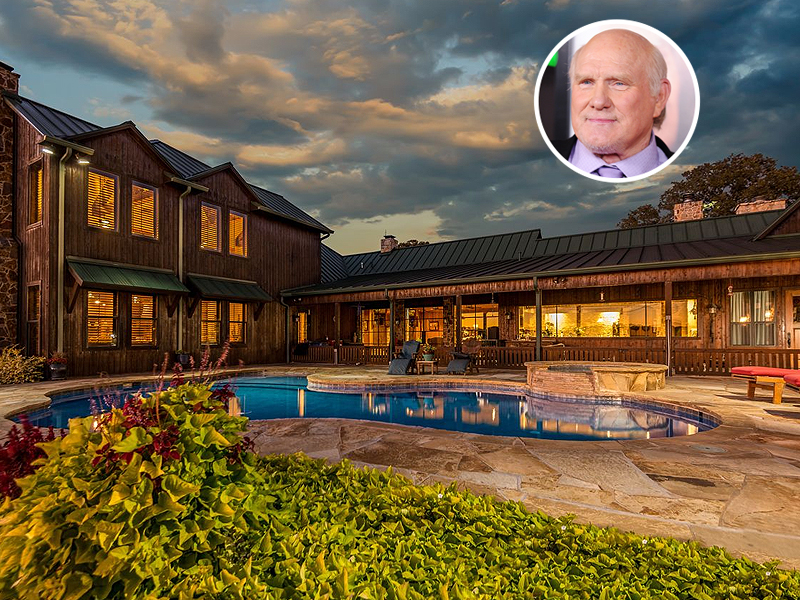 While Bradshaw put his 744-acre Oklahoma horse ranch on the market in 2019, he surely had some good times while living there. Why else would he have listed it at $10.8 million? The property features eight ponds and lakes for all kinds of water activities and also features countless other luxuries.
For instance, the inside of the house has six bedrooms and a pool, not to mention a total of over 8,600 square feet. There's a fully stocked kitchen and a massive living room for entertaining. However, Bradshaw bought it for the horses, as there's both a 20-stall barn and a 50-stall barn, as well as a breeding area for producing the next generation of horses.
Aaron Donald – $17.1 million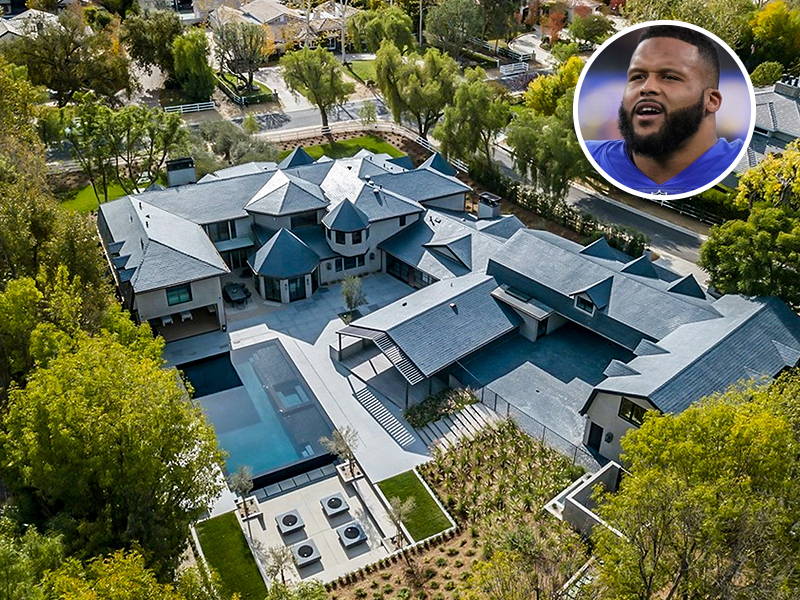 Shockingly, being the best defensive player in the NFL and leading your team to a Super Bowl win has off-field perks. Donald knows this first-hand after buying a giant house in the Southern California city of Hidden Hills for $17.1 million not long after winning the Super Bowl. The house sits on 1.8 acres of land and is nearly 12,000 square feet with eight bedrooms and nine bathrooms.
The home has living spaces that seamlessly transition to the outside, where there is an infinity pool, spa, waterfall, and barbecue pavilion. Donald and his wife undoubtedly share the master suite, which has a balcony, as well as a bathtub with both a glass shower and a soaking tub. Elsewhere, one can find a gym with a sauna, a game room, a movie theater, and countless other amenities.
Deion Sanders – $14.5 million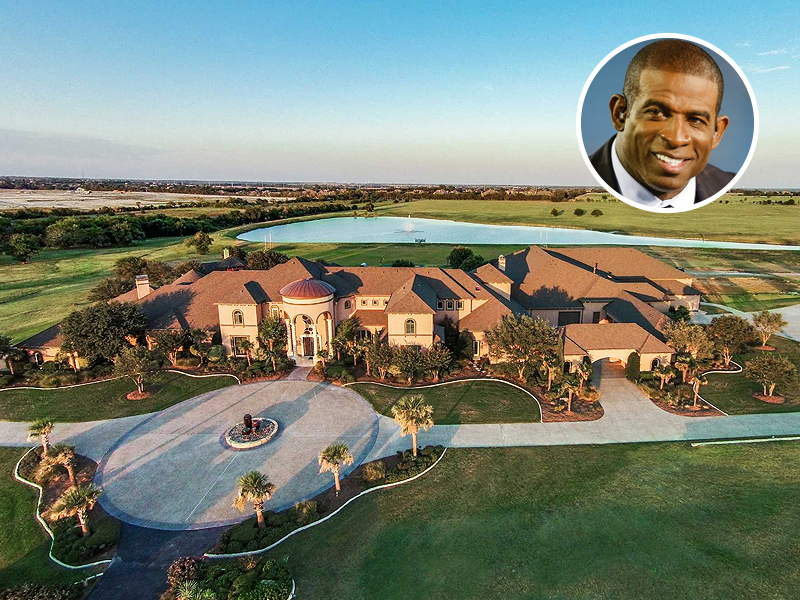 While he's since moved out, Prime Time once lived in a mansion called Chateau Montclair worth $14.5 million. The former Cowboys star truly had a Texas-sized home that was over 29,000 square feet and located on a six-acre plot of land. Before moving to become the head coach at Jackson State, Deion had everything he could ever want or need within that home.
There was a pool, gym, game room, and a full indoor basketball court that even had its own scoreboard. He could also entertain guests with a movie theater and a two-lane bowling alley. The mansion even had a barbershop, so Deion didn't even need to leave the house to get his haircut.
Jerry Jones – $28 million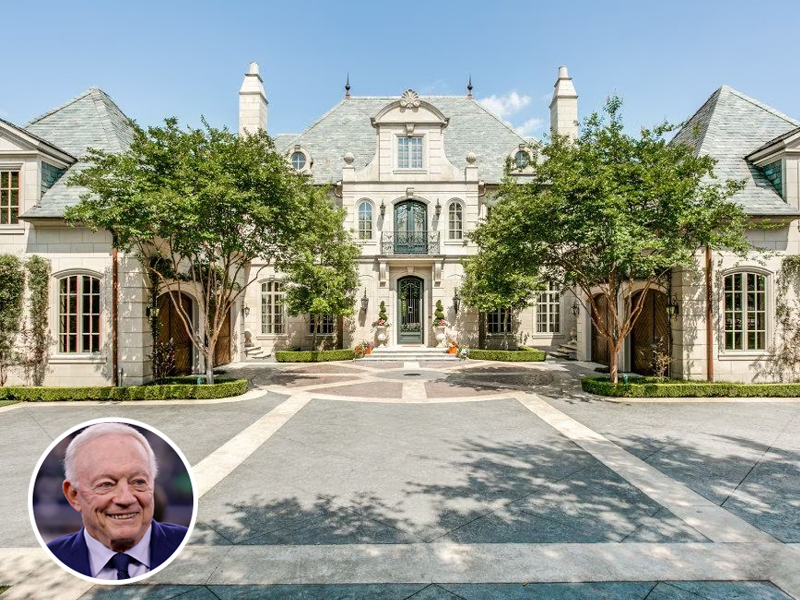 While he's not a player, Jones is one of the richest people in American sports as the owner of the Dallas Cowboys. While he owns multiple homes, his Dallas-area home is immaculate. It's a 14,000-square-foot villa that has marble floors, which helps explain why it's worth more than $28 million.
Jones has lived there since 1992, paying just $6 million for it. The home contains six bedrooms and six fireplaces, as well as a tennis court and a two-story library. In fact, the ceiling of the library is painted with the zodiac signs of both Jones and his wife.
Peyton Manning – $4.57 million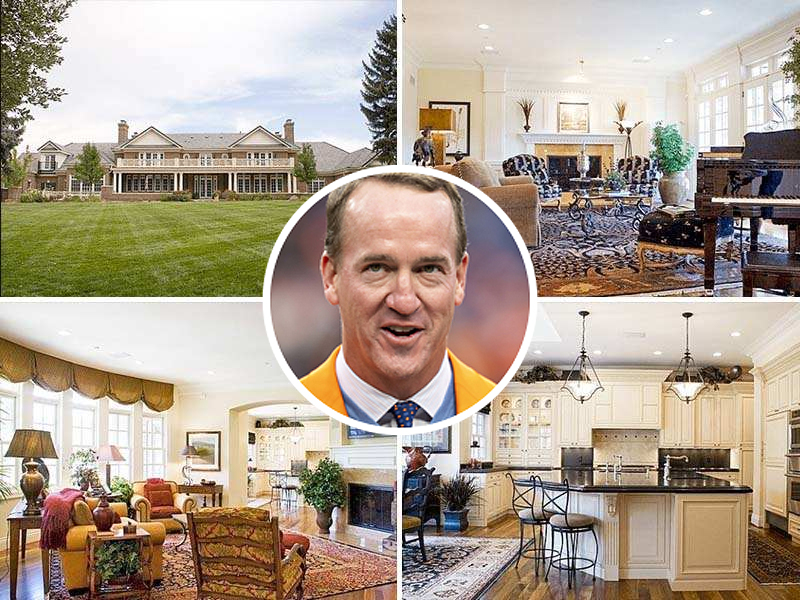 After Manning signed with the Broncos, he led some of the most prolific offenses in NFL history and finished his career with a Super Bowl. He also dropped $4.575 million on a seven-bedroom, 10-bathroom mansion in the Cherry Hills neighborhood about 20 minutes from downtown Denver.
In addition to all of the bedrooms, the home has two walk-in closets, a seven-car garage, and a balcony that spans the entire back of the house. There is also plenty of grass on the 3.4 acres of land where the mansion is found, as well as a beautiful balcony in the front of the house.
As the greatest wide receiver in NFL history, it's nice to know that Rice has a place to enjoy himself in retirement. On the outside, it has the look of a French chateau but is somehow even more elegant on the inside with an amazing foyer, living room, and dining room that just screams class.
But Rice's house is also full of fun, including $2 million worth of electronic equipment, including a home theater. Rice also has a home gym that would put most current pro athletes to shame. Finally, Rice's mansion is one of the few homes in the world outside of the North Pole that has its own gift-wrapping room.
Robert Kraft – $43 million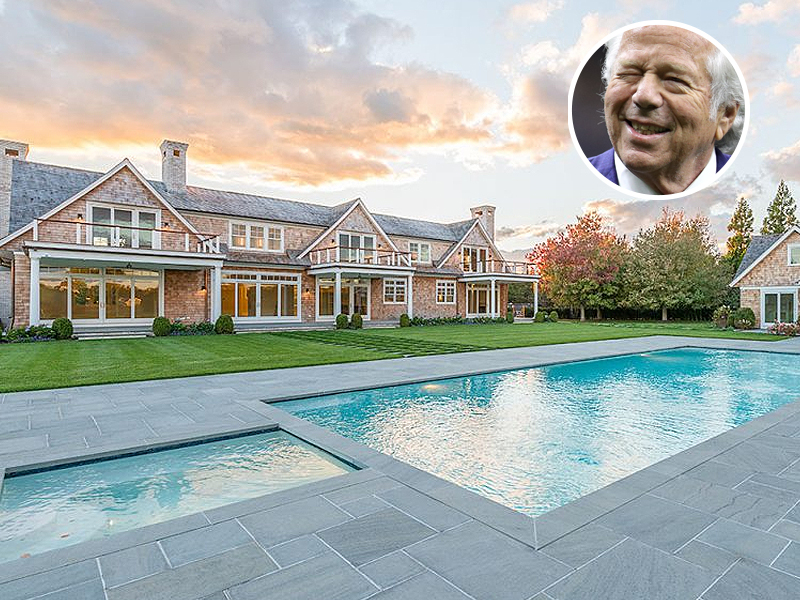 Obviously, Kraft owns multiple properties in addition to owning the Patriots. But the most recent addition to his real estate portfolio is a $43 million mansion in the Hamptons he bought in 2021. The house was built in 2017 and features 10 bedrooms, 8.5 bathrooms, and four fireplaces over 6,600 square feet of space.
The massive home is on the edge of the Atlantic Ocean but also has a magnificent pool, making it the perfect place for Kraft to spend his summers. Kraft's new summer home is located in the town of Bridgehampton, which is almost to the eastern edge of Long Island.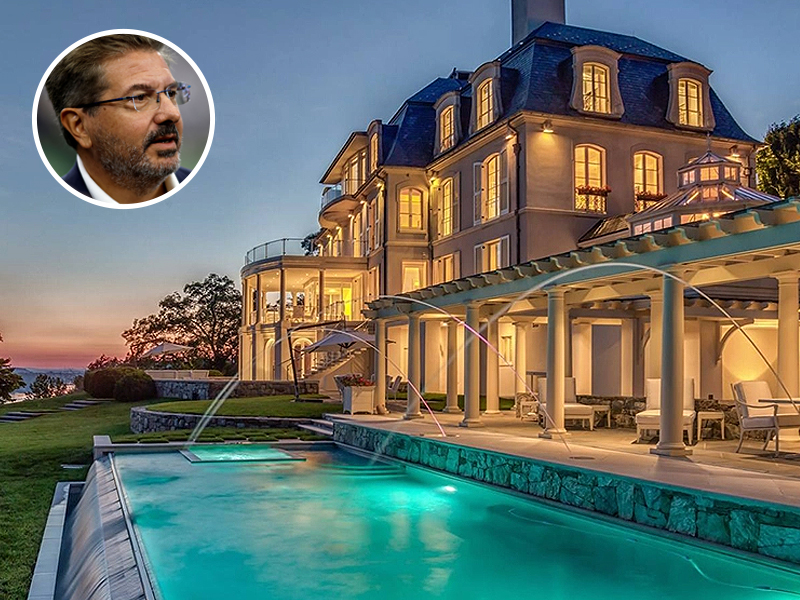 The founding fathers settled the country on the banks of the Potomac River, and so did Snyder. The owner of the Commanders paid $10 million to King Hussein of Jordan in 2001 for a 30,000-square-foot house on the shores of the Potomac on 9.7 acres of land.
Of course, he immediately went to work, making the home more to his liking. After Snyder gave the house a makeover, it had nine bedrooms spread across four floors and floor-to-ceiling windows in the cavernous living room. The inside of the house included a movie theater and a wine cellar while the outside has an amazing infinity pool and a covered lounge area.
Stan Kroenke – $23.8 million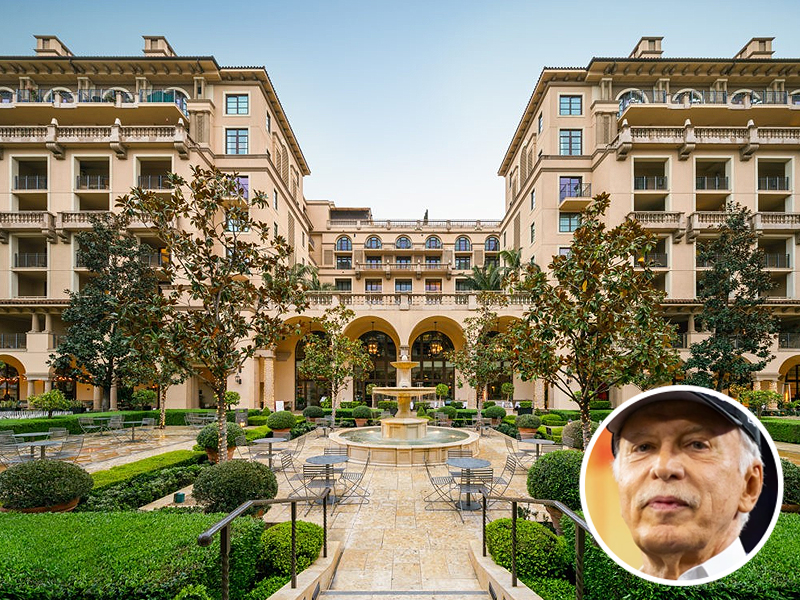 Kroenke is the owner of several sports franchises, so he needs homes all over the place. But soon after moving the Rams to Los Angeles, he dropped a cool $23.8 million on a condo in Beverly Hills so he has a nice place in Southern California. Naturally, the condo is in one of the most exclusive condo complexes in California with other residents including Brazilian billionaire Leila Pereira and the famous Judge Judy.
The condo is 5,000 square feet and includes four bedrooms and five bathrooms. The perks of living there include a fitness center, a rooftop swimming pool, private elevators, and concierge service 24/7. The facility also includes a five-star restaurant and a bar that requires reservations.
Troy Aikman – $4.3 million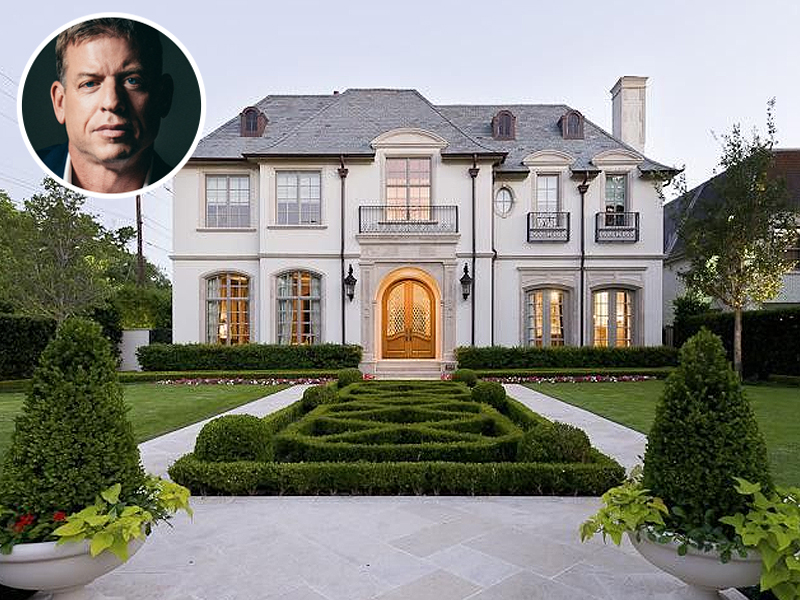 As a legend in the state of Texas, it only makes sense for Aikman to own a Texas-sized home in the Lone Star State. His home is in the Highland Park area of Dallas and has over 10,000 square feet of living space. That's enough space for five bedrooms and seven bedrooms. Of course, the best part of the property is outside.
The backyard has several cabanas when Troy and his family want to relax in the Texas heat. There is also a pool, hot tub, and plenty of plush grass for running around. Even in one of the most expensive areas of Dallas, Troy's house is worth around twice the average home in the area.
Mike Singletary – $1.2 million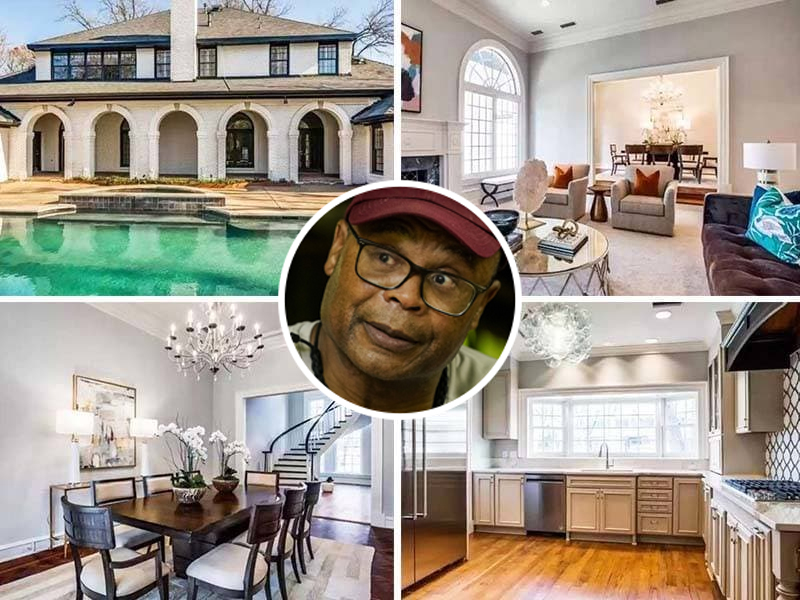 Not everyone gets to live in their dream home, but Hall of Fame linebacker Mike Singletary is someone who did get his dream home. He paid $1.2 million in 2014 for a Dallas area home with seven bedrooms and 5.5 bathrooms and over 6,100 square feet of space.
The house features high ceilings and arched windows. The dining room has a chandelier while the living room has a fireplace, although that's mostly for a show in Dallas. The kitchen is spotless and opens right into an outdoor patio. Elsewhere on the grounds, there is a basketball court and a pool, not to mention nearly an acre of space.
Kurt Warner – $3.1 million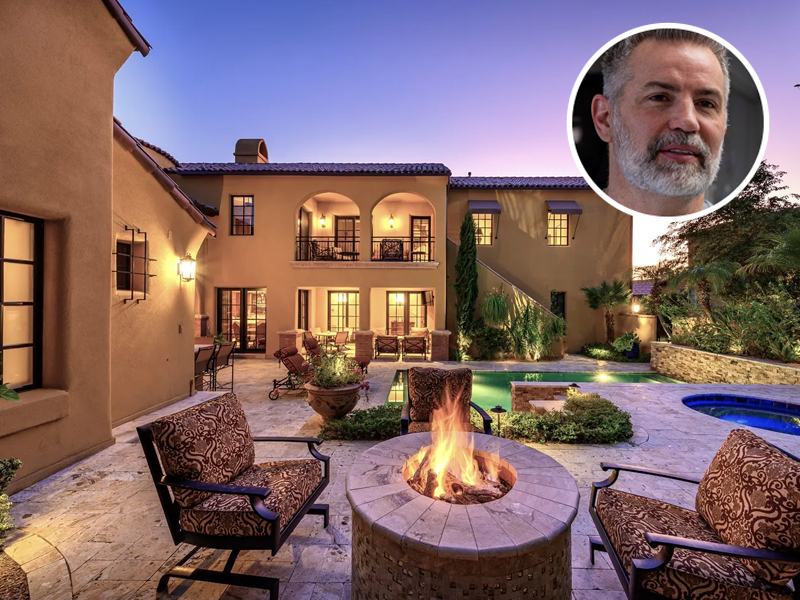 By all accounts, retirement has been good to Warner, as it should be for a two-time MVP. Until selling it in 2020, Warner and his family set up shop in a gorgeous house in the Phoenix suburb of Paradise Valley, a place that is true to its name. The foyer has tons of open space amidst a 24-foot ceiling, and it only gets better from there. The home is undoubtedly designed for people who enjoy entertaining, as there is a gourmet kitchen, several bars, and plenty of living space.
Then there's the theater, billiards room, and indoor basketball court. When it's not too hot outside in the Arizona heat, Warner and his family were also able to enjoy a 62-foot lap pool, hot tub, and large patio in the seven-bedroom, 11,300-square-foot home.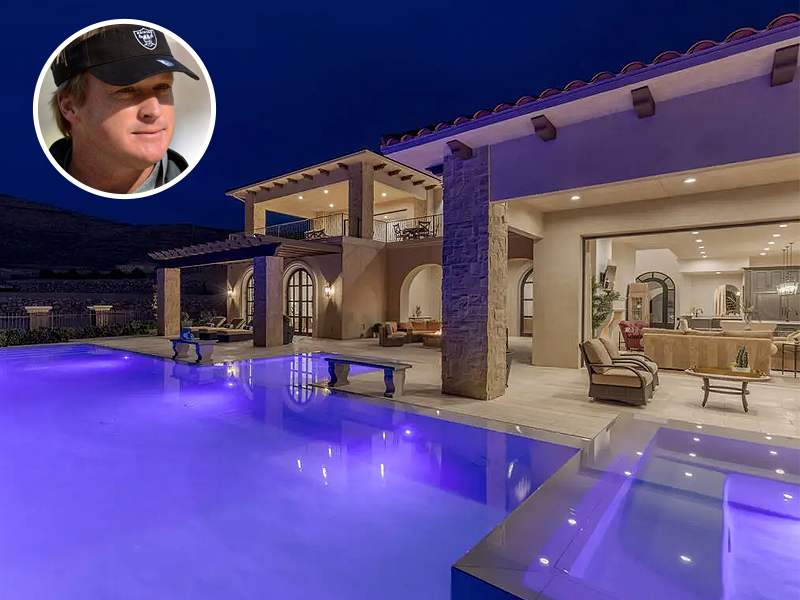 After his unceremonious parting with the Raiders, Gruden and his wife sold their 8,600-square-foot Las Vegas home for just over $7 million. It's a shame that Gruden felt compelled to leave town, but it was such a lovely home that one might call an oasis in the middle of Sin City.
The five-bedroom, seven-bathroom house also featured an infinity-edge pool, spa, and sauna. Naturally, there was also a full gym within the house for Gruden to stay in shape. But when it was time to relax, the house had a climate-controlled wine room and floor-to-ceiling glass walls that offered brilliant views.
Reggie Bush – $7.4 million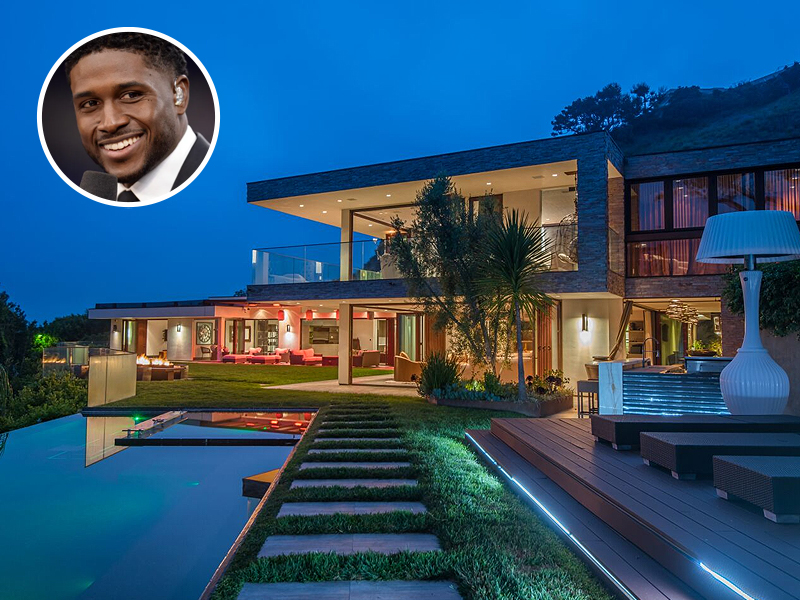 They may have taken back his Heisman Trophy, but nobody can take away Bush's $7.4 million house in the Palisades. Virtually every room in the five-bedroom, 5.5-bathroom house has floor-to-ceiling windows, giving Bush and any guests spectacular ocean views.
The same can be said of the outdoor patio and fire pit areas. There's also a lot to enjoy about the 7,500-square-foot house. There are several spacious dining and living areas, not to mention a home gym and a wine cellar. Plus, the way the house lights up at night with the ocean in the background is picture-perfect.
Travis Kelce – $1 million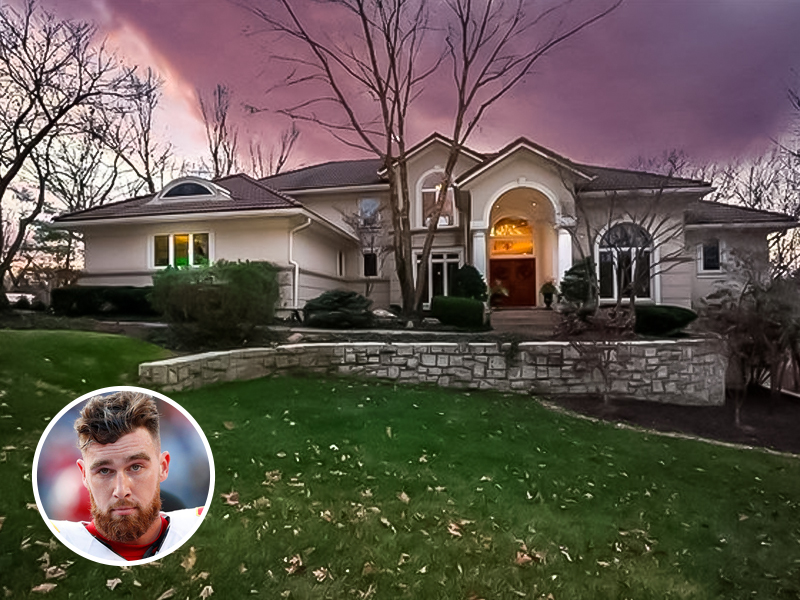 Kelce has long been a key member of the Chiefs, and he deservingly moved into his dream home in 2019. The tight-end lives in the western Kansas City suburbs, grabbing a 4,100-square-foot home for just under a million bucks.
The split-level house sits on an acre of land, so there is plenty of space around the home. How else could Kelce fit such a large pool in the backyard? Inside the house, there are four bedrooms and a dedicated office. Of course, Kelce is living the right way with both a home gym and a wine cellar.
Derrick Henry – $1.69 million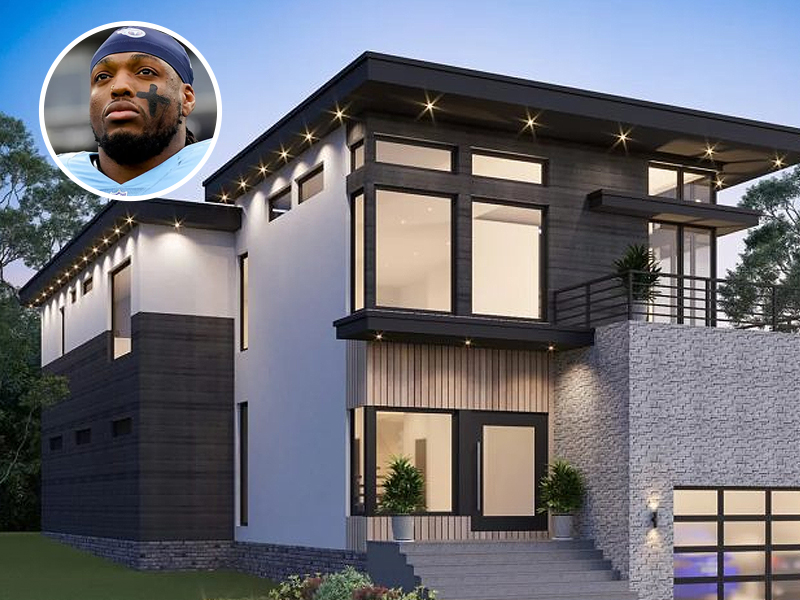 Despite making his living in Nashville, Henry bought a 4,000-square-foot home in Dallas in 2022. Keep in mind that Henry is a family man with a young daughter. His wife is a Texas native, which explains why he now has a home in Dallas in addition to his Nashville mansion.
For a big dude like Henry, it makes sense that his home has high ceilings, as well as a two-story great room that comes with a fireplace and multiple skylights. The house contains five bedrooms, four bathrooms, and a three-car garage and is likely where Henry will spend his offseason from now on.
Deebo Samuel – Price Unknown
Within a year of being drafted, Samuel moved into his first house, surely to help celebrate a promising rookie season. While giving a video tour of the home, Samuel admitted that his mom helped him to decorate the house, which makes sense because his mom and other family members also live there.
In the video, Samuel showed off tons of closet space, which was filled wall-to-wall with his shoes. He also has a barber's chair in one of the bathrooms so he'll never have to leave home to get a haircut. Samuel also made a point to show that he has plenty of security cameras around the home. After all, he has to keep his family safe and protected.
George Kittle – Price Unknown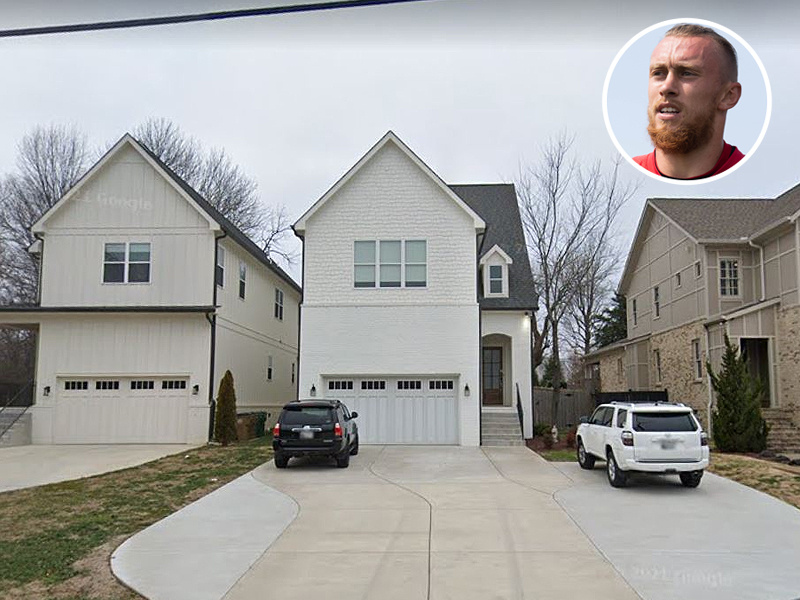 Kittle might be a star in the Bay Area, but he and his wife prefer to call Nashville home. There's where they own a 75-acre compound. The property features a building that looks like a barn on the outside but is a state-of-the-art gym on the inside.
The apartment on the property is also spacious and has plenty of room for Kittle and his wife to entertain guests and have a family one day. The land is also full of natural beauty, although Kittle used some of the 75 acres to build a six-hole golf course, which is surely something you won't find at the home of every NFL star.
Russell Wilson – $6.7 million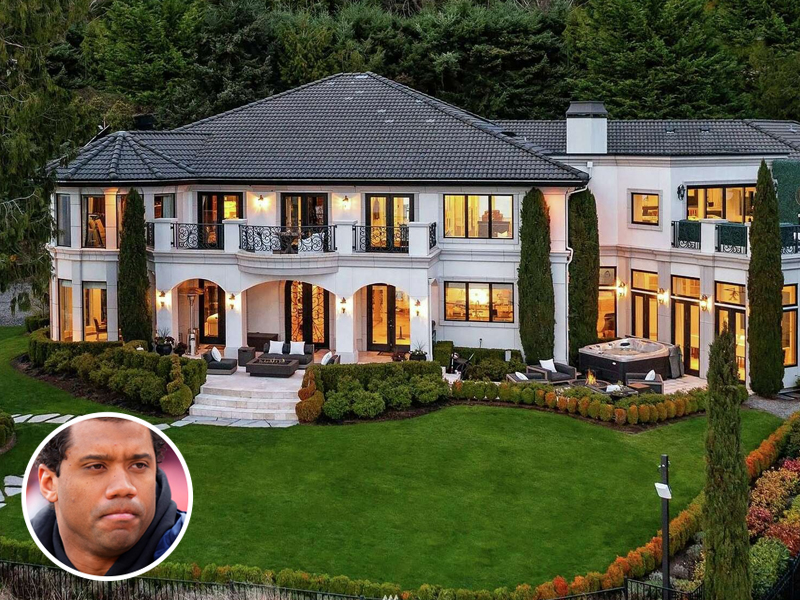 Seattle may not be known for its mansions, but Wilson has found a nice place that overlooks Lake Washington. He reportedly paid $6.7 million for the Mediterranean-style that has seven bedrooms, seven bathrooms, and five fireplaces over 10,700 square feet.
With all of the rain that Seattle gets, the grass and flowers surrounding the home are absolutely lovely, as they clearly get plenty of water. All of that green near the shores of the lake is the perfect complement to the unique architecture. On the premises, Wilson also enjoys a walk-in pantry and a wine cellar.
Rob Gronkowski – $1.6 million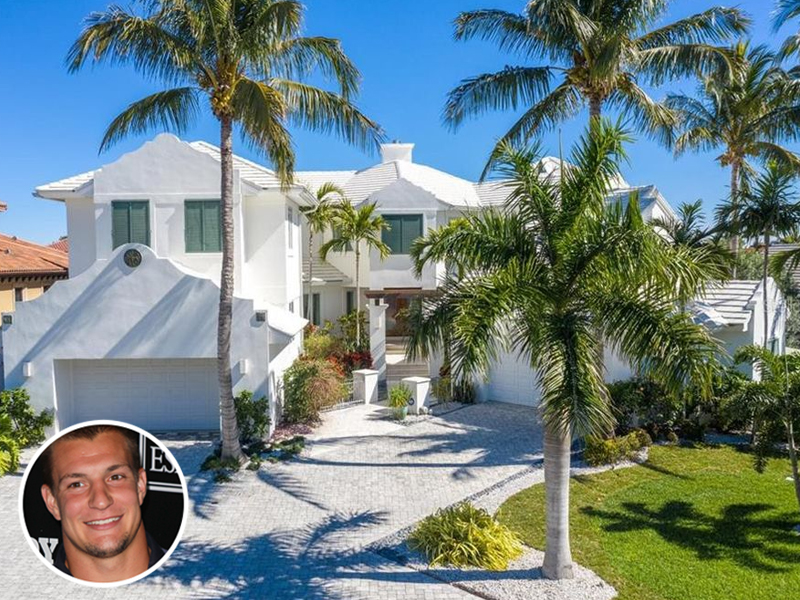 If there's one thing we know about Gronk off the field it's that he knows how to party. His house at the Westshore Yacht Club in Tampa surely reflects that. By pro athlete standards, it's a modest 4,781 square feet and was purchased for $1.6 million, although it looks far bigger and more expensive than those numbers suggest.
Gronkowski's residence naturally has a pool and a hot tub in the backyard. There is also a wet bar and a game room that are perfect for hosting parties. There's even an elevator just in case Gronk's knees don't feel like taking the stairs at the end of the night.
Philip Rivers – $3.3 million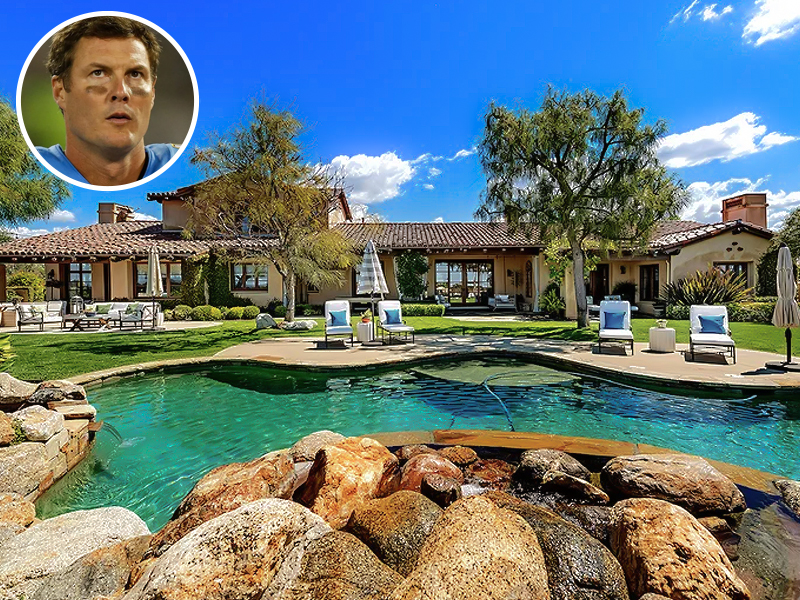 Rivers and his wife have nine kids, so the six-bedroom house in San Diego they bought in 2009 almost seems too small for them. He spent $3.3 million on it and the house comes with a library for the kids and a wine cellar for the adults.
There's also a built-in barbecue, swimming pool, and waterfall for everyone to enjoy. But as nice as Rivers' house is, the outside area might be even nicer and nothing like the somewhat-arid climate of Southern California. There is a plush green lawn and plenty of green shrubberies, not to mention an outdoor fireplace and a rose garden.
Michael Strahan – $2.25 million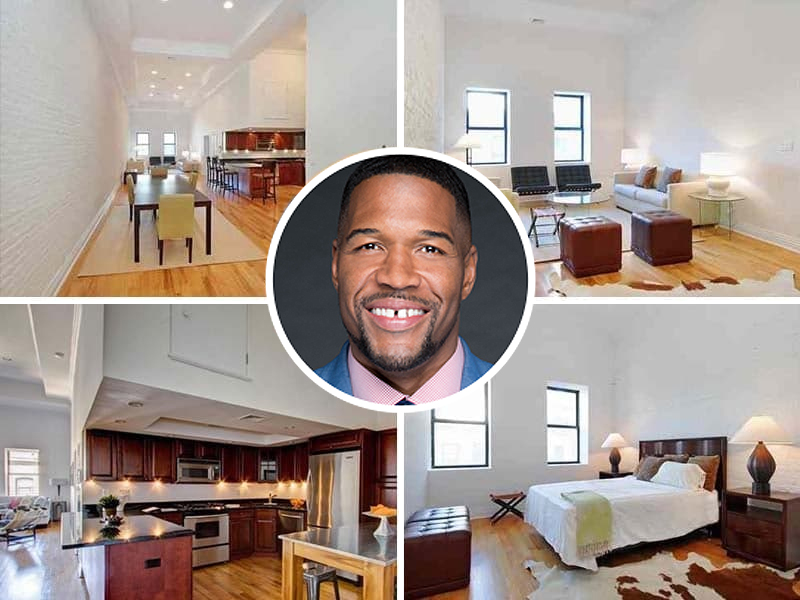 Strahan played many years with the Giants and now hosts Good Morning America, so it makes sense for him to have an upscale Manhattan home. Even on the Upper West Side, Strahan managed to find a spacious place that even has a small outdoor terrace and garden, which you won't often find in that part of New York.
While his neighborhood is known for tiny apartments, Strahan's place has plenty of space, including a large kitchen with a breakfast bar. He and his kids also provide a spacious living room, artwork on the walls, and a big-screen TV, not to mention French double doors that lead out to the terrace.
Ben Roethlisberger – $2.15 million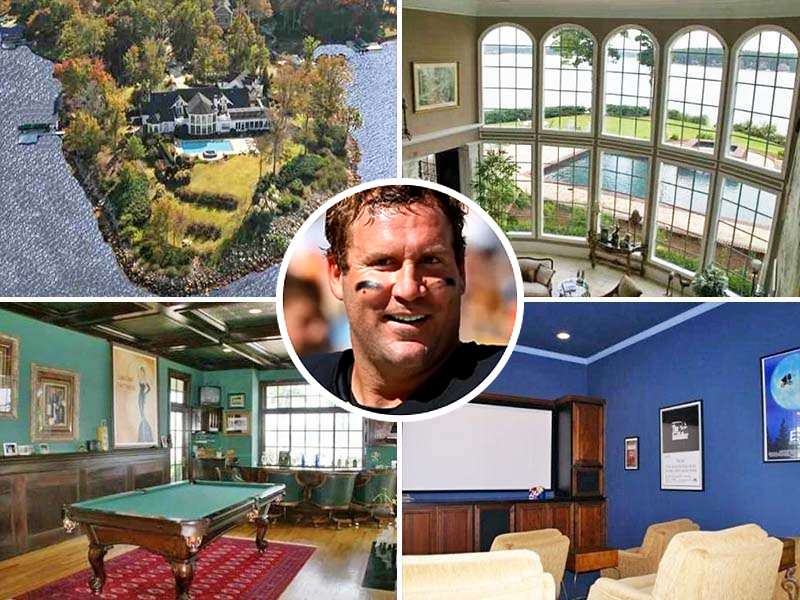 While Big Ben played his whole career in Pittsburgh, the most impressive piece of real estate he owns is in Georgia on the shores of Lake Oconee. Roethlisberger paid $2.15 million in 2011 for the home, which is over 6,000 square feet and sits on 1.34 acres right on the edge of the lake.
There are 4.5 bedrooms and a three-car garage, as well as a pool, spa, gym, and billiards room. There is also a French country-style kitchen indoors and a second kitchen outdoors. Also, the grand foyer at the entrance might be the most impressive part of the home, as it is almost cavernous.
Antonio Brown – $6.6 million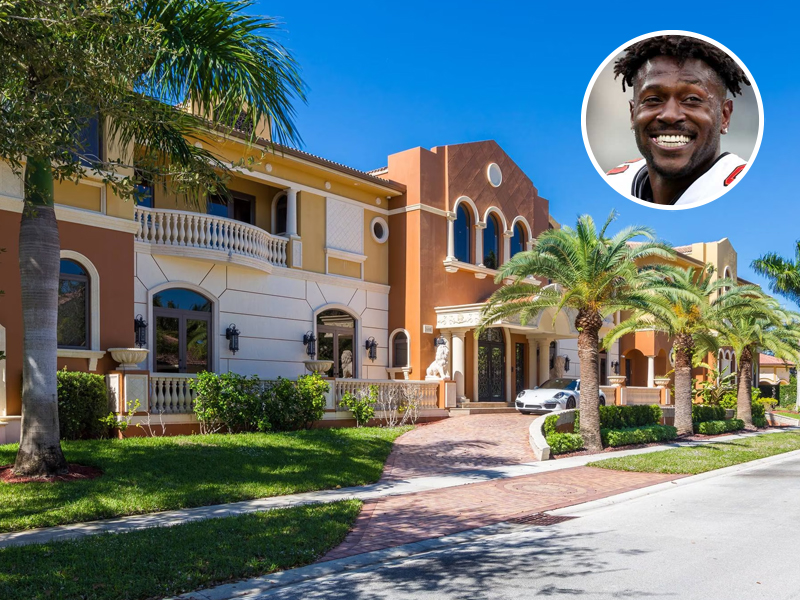 As enigmatic as Brown can be, he knows a thing or two about real estate. Well, at least we assume he does base on his $6.6 million home in Hollywood, Florida. Not surprisingly, there is gold paneling in nearly each of the 12 bedrooms and 14 bathrooms inside the home.
The most unusual part of Brown's home is that it contains its own synagogue, with Brown once explaining that he has a lot of Jewish friends. The slightly more normal parts of the home include a saltwater pool, an outdoor kitchen, marble floors, and a home theater.
Adrian Peterson – $4.7 million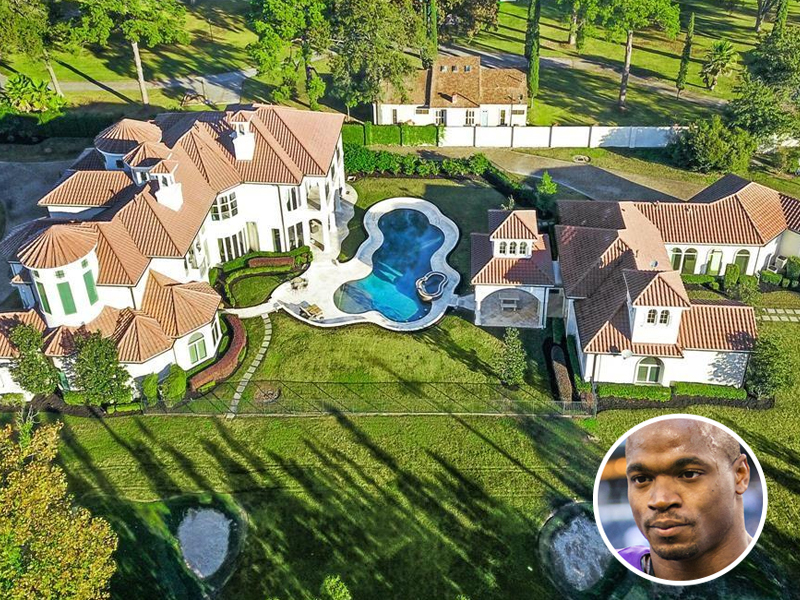 In 2021, Peterson sold his Houston-area home for $4.7 million, although he surely must have enjoyed himself while he was there. The Mediterranean-style mansion and guest house combine for about 11,500 square feet over 3.5 acres with 11 bedrooms and 11 bathrooms.
In addition to looking stunning on the outside, there are high ceilings and a dome over the foyer. Peterson and any guests were also able to enjoy a pool in between the house and guest house, as well as a game room, a library, a wet bar, and even an aquarium.
Odell Beckham Jr. – Price Unknown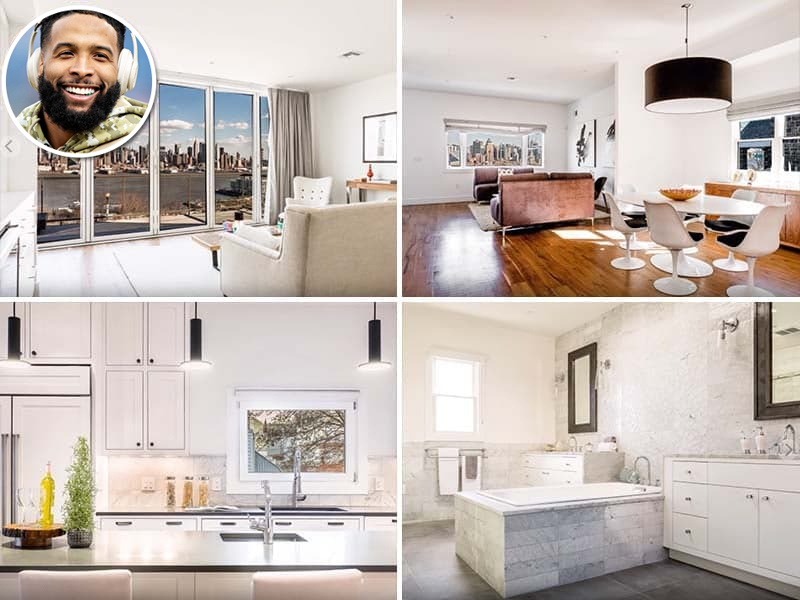 Before his unceremonious exit from the Giants, Beckham was living in a gorgeous 3,500-square-foot home upstate in Hudson County, New York. The house had three stories, and each story had its own terrace that offered a spectacular view of Manhattan in the distance.
We have a feeling that Beckham was at least eating right during his time with the Giants, even if he couldn't stay healthy. That's because the home had a chef's kitchen with cabinets from floor to ceiling and a brilliant quartz countertop. In the basement, Beckham set up an amazing man cave with a couch he called "the undefeated."
Kyle Long – $2.56 million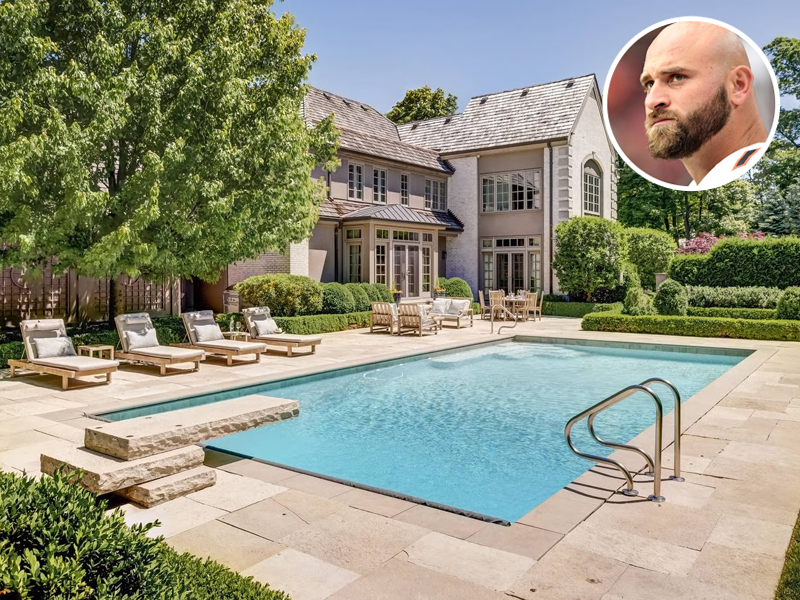 When Long signed a four-year, $40 million extension with the Bears in 2016, he was also able to upgrade his living arrangements from a 4,000-square-foot home to a 6,200-square-foot mansion. The guy is 6'6'' and over 300 pounds, so the added space certainly feels like a necessity.
Since he was living in Chicago at the time, Long had a heated driveway, enabling him to get to practice even if it snowed. Long also enjoyed a three-car garage, a spacious backyard, and a home theater.
Carson Palmer – $25 million
In his retirement, Palmer moved into an 8,000-square-foot home in Del Mar, California. After the career he had, Palmer earned a place like that, especially one so close to the beach. He also got a great deal, paying just $4.4 million for a home that first hit the market for $25 million.
The former quarterback has an outdoor living area and a jacuzzi that both offer sensational views. The outdoor area also has a kitchen and a big-screen TV, so Palmer can soak up the sun while watching his former teams play. His home also offers an infinity pool and even a bocce ball court.
Richard Sherman – $2.31 million
Back when he was playing for the Seahawks and one of the best cornerbacks in the NFL, Sherman paid $2.31 million to NBA player Jamal Crawford for his Seattle-area home. The mansion is over 9,400 square feet and has triple-high ceilings. The main living area also has a stone fireplace that reaches all three stories.
Of course, since it's Seattle, Sherman's home requires an indoor pool and hot tub. Also, since he bought it from an NBA player, there's a full-size basketball court outside. The other highlights of the home include a game room, a personal beauty salon, and private decks for every bedroom.
Marshawn Lynch – $3.3 million
After growing up in Oakland, Lynch makes his home in nearby Richmond, California, where he happens to own waterfront property. He paid $3.3 million for the home and then built a 58-foot dock for his boat and any other water vessels he might own.
The rest of the house is lovely as well, featuring five bedrooms and five and a half bathrooms. There is an outdoor dining area and plenty of glass to let in natural light and give Lynch a gorgeous view of San Francisco Bay and the entire Bay Area from most rooms of his house.
Jackson's earning potential for the rest of his career remains high, although early in his career he spent $900,000 on a home in Owing Mills, Maryland, that's nearly 8,000 square feet. The house gives Jackson 3.25 acres of space and eight bedrooms. As soon as you walk in, there is a two-story foyer with marble tiles and a winding staircase.
Elsewhere in the home, Jackson's rec room has two fireplaces and a wet bar. There is also a spacious kitchen and a library, not to mention a gated pool in the backyard.
Cooper Kupp – $6 million
Kupp was never projected to be a star in the NFL, but he's made good use of his money. He's spent over $6 million on two homes, including his primary residence in Westlake Village, California, a 7,000-square-foot Mediterranean style that cost $4.1 million.
While it looks great from the outside, it doesn't even compare to the inside, starting with a twin staircase in the foyer. There are high ceilings in the dining room, a classy billiards room, a chef's kitchen, and several spacious living areas. Also, since it's Southern California, there's a pool out back and an outdoor (cut-covered) living room with a fireplace.
Joe Burrow – Price Unknown
There's no shame in living with your parents; even NFL quarterbacks do it. At the time he was the no. 1 overall pick in the NFL Draft, Burrow was still living with his parents in Athens, Ohio, where his dad was the longtime defensive coordinator at the University of Ohio
Imagine, being the top pick in the draft and then going to sleep that night in a room with Star Wars curtains and a Star Wars comforter. The kicker is that Cincinnati is only a couple of hours from his hometown, so he didn't have to move far when the Bengals drafted him. Also, Burrow has said he's planning to live off his endorsements and keep his NFL salary in the bank, so don't expect him to move into a palatial estate anytime soon.
Sean McVay – $2.71 million
When McVay got his first job as a head coach at the age of 30, he was able to reward himself with a $2.71 million home. Surely, being able to buy a six-bedroom, 4,600-square-foot mansion in Encino was one of the perks of agreeing to coach the Rams as opposed to the other teams that would have loved to hire the wunderkind.
The house is filled with windows and glass walls that allow the Southern California sun to splash inside the house. There is also an easy transition from the indoor living room to the outdoor living space. Naturally, there's a big pool, as well as a shaded area and an outdoor dining table near the pool.
Matthew Stafford – $19.6 million
Within weeks of being traded to the Rams in 2021, Stafford paid $19.6 million for a Southern California mansion that wasn't even built yet. The home is in Hidden Hills, California, which is well-known for being filled with the rich and famous, including members of the Kardashian family.
Stafford's new home apparently sits on two acres of property and is around 15,000 square feet. There are six bedrooms and nine bathrooms, as well as a home theater, library, fitness center, and massage room. The massive house even has two temperature-controlled wine cellars since everyone knows red wine and white wine can't be stored at the same temperature.
As one of the best defensive players of his generation, it's easy to understand how Watt has multiple homes, including one in Houston, where he played most of his career. Watt's Texas house was only built in 2015 and is a French country-style home of nearly 8,000 square feet.
Based on Watt's Instagram photos of the house, the inside is immaculate. The kitchen is massive and the game room might be even bigger in case Watt wants to have his brothers over to watch football. In the game room, everyone can make good use of the wet bar and the wine fridge. Outside, there's a covered patio made of stone with a fireplace and a swimming pool nearby.
Ezekiel Elliott – $2.4 million
After a few good seasons in the NFL, Elliott is living the good life with a 7,500-square-foot home in Frisco, Texas. We don't know how much Elliott paid for the home, which looks like a French chateau, but the original asking price was close to $2.4 million.
Inside, Elliott's mansion was updated right before he bought it, although the kitchen cabinets are made of oak that's 200 years old. The house also contains an immaculate library and a home theater, as well as an infinity pool and spa in the backyard.
Tebow doesn't actually live in the Heisman house like in the commercials. But he has made enough as an athlete and broadcast to buy a nearly $3 million house in Jacksonville in 2019. With 8,300 square feet, it was an upgrade from the $1.4 million home he bought in 2014.
The two-story house has five bedrooms and a five-car garage. There is also a saltwater pool in the backyard, as well as a home theater and a 120-bottle wine room. The kitchen is spacious enough to have two islands while the outdoor patio has a fire pit and views of a nearby golf course and lake.
Patrick Peterson – $1.9 million
NFL teams are willing to pay a lot of money for a cornerback who once went to eight straight Pro Bowls. That's why Peterson was able to buy a $1.9 million house in Gilbert, Arizona. The home could best be described as an oasis in the desert.
The house has a stone facade that looks amazing (and expensive), as well as desert shrubbery. There is also a tiered swimming pool, which is why we like to call this an oasis in the desert. Peterson even has a guest house in the back that's almost as nice as the main house.
Ndamukong Suh – $6.5 million
Before he parted ways with the Dolphins in March 2018, Suh lived in the most insane Fort Lauderdale home. He bought it for $6.5 million after signing a six-year, $114 million contract with Miami in 2015. While he didn't get to enjoy it for more than a few years, it must have been nice while it lasted.
Suh's home was more than 11,000 square feet with six bedrooms and more than 100 feet of property on the water, offering spectacular views. The bedrooms are beyond spacious and Suh used to use the pool house for working out. Of course, he could then relax in the pool itself or spend time in the home theater.
For starters, Miller bought a $925,000 home early in his career and spent a lot of his time in Denver expanding and renovating it. The home went from 4,000 square feet to over 10,000 square feet. Miller's proud of the work, as he should be, and has been known to give tours of it. In particular, the basement looks like it could pass for a first-class sports bar.
Eli Manning – $4.7 million
As the son of a former NFL quarterback, Manning's childhood home in New Orleans is nothing to scoff at. But it's nothing compared to the New Jersey colonial he bought for $4.7 million in 2014. The house has six bedrooms and over 7,200 square feet on 1.1 acres of land.
The charming home is filled with chimneys, chandeliers, and cherry wood cabinets in the kitchen. It also comes with plenty of open space both inside and outside, including the deck, which is the perfect place for Eli to have his brothers over for a barbecue.
Julio Jones – $2.3 million
Despite leaving the Falcons in 2021, Jones has a house in Atlanta that would make most of the other wide receivers in the NFL jealous. In fact, he bought three homes in less than a week back in 2018. The first was a four-bedroom ranch in the Atlanta suburbs, which was likely intended for his mom.
His more expensive purchase was a $2.3 million two-story penthouse in downtown Atlanta. The building is close to Mercedes-Benz Stadium and has a view of Centennial Olympic Park. The penthouse receives plenty of natural light and has hardwood floors and an electric fireplace. Just by living in the building, Jones is able to receive 24-hour valet service.
Julius Peppers – $6.5 million
During his playing days, Peppers used to spend the offseason in a $6.5 million Miami mansion. With eight bedrooms and eight bathrooms, it seemed like an ideal place for one of the hardest-working pass rushers in the league to relax and enjoy himself when he wasn't playing.
Naturally, the backyard had a beautiful infinity pool that was almost too perfect to ever use for swimming. Peppers' luxurious estate also had an amazing chef's kitchen, a library, and a living room overlooking the pool with a fireplace and a grand piano.
At his current rate, Romo could make more money as a broadcaster than he did as a player. That being said, he had it pretty easy during his days with the Cowboys, at least he did at night when he went home to his $1 million estate in nearby Irving, Texas.
The 5,500-square-foot Mediterranean-style house was in a gated community, giving Romo plenty of privacy despite a healthy dose of windows in the home. It came with a pool and a big backyard for his kids. However, Romo's master suite in the house put all of the other bedrooms to shame.
Cam Newton – $1.6 million
Even though he spent one season with the Patriots in 2020, Newton has always made his home in Charlotte. In 2012, he paid $1.6 million for a 3,300-square-foot condo in Charlotte and has lived there for most of his career. However, he did rent it to LaMelo Ball when he went to New England.
But the condo itself is clearly Newton's, as it features a soda machine in the foyer featuring a picture of Newton when he won Rookie of the Year in 2011. There are also hardwood floors and high ceilings for the 6'6'' quarterback. Of course, there is also a massive walk-in closet for Newton to keep all of his sleek outfits.
Antonio Gates – $2.5 million
Since Gates spent his entire career with the Chargers, it's only natural that he settled into a $2.5 million home in Poway, which is just outside San Diego. There are two palm trees on either side of the front gate; sending the message right away that this home is akin to paradise. Inside the mansion, the 6,800-square-foot home has five bedrooms and seven bathrooms.
The kitchen is massive and so is the living room, which has a fireplace, just in case the Southern California temperatures dip below 70. There are also two offices and a library, as well as a basketball court, which makes sense because Gates played basketball in college, not football.
Arthur Blank – $10.5 million
As the founder of Home Depot and owner of the Falcons, Blank is a successful businessman with an impressive real estate portfolio. For many years, his primary home was a 15,000-square-foot home in the Buckhead area of Atlanta. He bought the home in 2006 and moved in two years later after performing extensive renovations, only to sell it in 2011.
Sitting on a 4.3-acre plot of land, the mansion has six bedrooms but 7.5 bathrooms. Everything from the entryway to the kitchen to the dining room was the definition of class and perfection. The home also featured several fireplaces, not that they're needed much in Atlanta while the landscaping outside the home is plush and well-maintained.
In addition to owning the Colts, Irsay owns multiple properties in the Indianapolis area. In 2016, he put a $2.5 million home in the suburb of Zionsville on the market. That home was great for outside activities, featuring a basketball court, a sand volleyball court, and a pond. The 12,000-square-foot home also had seven bedrooms, a wet bar, and a four-car garage, not to mention a separate 2,500-square-foot guest house.
But even after that one went on the market, Irsay still had a house in the suburb of Carmel. That 11-bedroom house is over 13,000 square feet and features a pool, tennis court, and even a labyrinth. The house also sits on the edge of a golf course and includes a private putting area.
Aaron Rodgers – $28 million
You'd think that after winning multiple MVPs with the Packers that Rodgers would have the best house that Green Bay has to offer. Well, he might, but he also has a $28 million Malibu mansion that he purchased with ex-girlfriend Danica Patrick in 2019. Before that, the property was owned by Robbie Williams and even leased to Janet Jackson before that.
Naturally, the Malibu house is right on the beach and has an entertainment room with all glass doors. That makes it easy to transform the space from an indoor setting to an outdoor setting, which is ideal for Rodgers to enjoy the precious free time he has in the offseason.
Brady and his supermodel wife are by no means a one-house family; the couple owns multiple properties. But it's worth looking into the house they moved into when Brady signed with the Buccaneers. They are actually renting it at a price of $75,000 per month from Derek Jeter, who built the mansion.
The house is 22,000 square feet on 1.25 acres of land and is located on the gorgeous Davis Island near downtown Tampa. The seven-bedroom, nine-bathroom mansion is located right on the water and comes with a theater, full-service bar, a boat dock, and an 80-foot lap pool. Also, the kitchen is big enough for (and somehow needs) four dishwashers.
Patrick Mahomes – $1.9 million
A giant contract typically means a giant house, although even before Mahomes signed an extension in 2020 worth a total of $503 million, he purchased a $1.9 million home in 2019. The house is only three bedrooms, which seems somewhat modest for such a big star. Nevertheless, the home is in a gated community and comes with smart home technology.
There is also a chef's kitchen, a wet bar, and plenty of room for entertaining guests. The house is also surrounded by green space and trees while also letting in plenty of natural light. Mahomes' home also comes with a wine cellar and a walk-in closet that could pass for a large home office.
Robert Griffin III – $2.6 million
While his career didn't last as long as he would have liked, RG3 made enough money playing in the NFL to afford multiple homes. That includes a Texas lake house that he ended up selling. The 9,000-square-foot home sat on a full acre of land and came with seven bedrooms, each with its own bathroom.
Naturally, the lake house had a private boat dock. But there was also a pool and several waterfalls in the backyard, as well as a swim-up bar and a wine grotto. Inside, the former Heisman winner could enjoy multiple fireplaces in the living areas and a media room that came with stadium seating.