These Cars Are Losing Their Value By The Day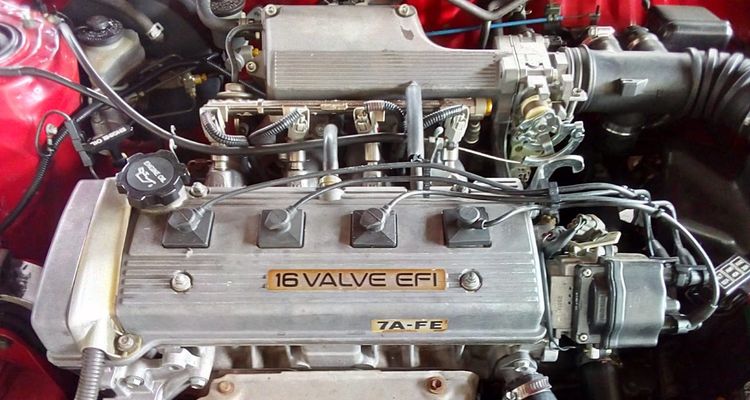 Buying a car can be one of the more significant life decisions that a person will make. Newly licensed drivers often chomp at the bit to buy their first vehicle, and get all excited about a car's horsepower, panoramic sunroof, and infotainment system. But often times, not enough weight is placed on a vehicle's reliability.
Longevity, excess repair bills and upkeep should be considered when looking at a vehicle's price tag, but this rarely happens. Typically, we tend to grow a bit more savvy in this area as we age, asking questions about fuel efficiency and safety, instead of nice-to-have features.
Failing to ask the right questions at the dealership can result in the unpleasant experience of purchasing a "lemon"- a car that doesn't hold its value or functionality over time. To spare you the indignity and heartache of buying a "lemon," the following are the most complained-about cars in the marketplace today, a few of which are unfortunately parked in many Americans' driveways right now…
Nissan Rogue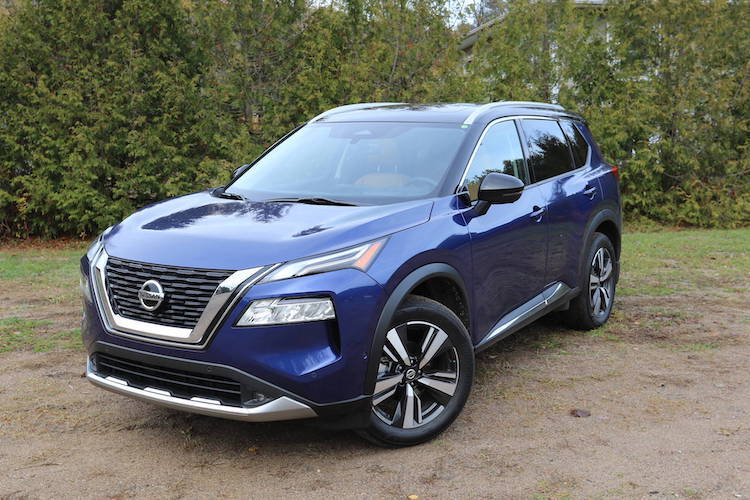 Is the Rogue as much of an innovation as Nissan hoped it would be? Remote engine start, motion activated tailgate, and automatic temperature control are now standard on most vehicles, and with a price tag of $26,500 to start, we want some more distinctive features.
For just a cool grand more in additional expenses, you can end up transforming your Nissan Rogue into a hybrid vehicle, but this doesn't offset the rapid depreciation that will inevitably occur from the moment that you purchase your rebel transportation.
Lexus ES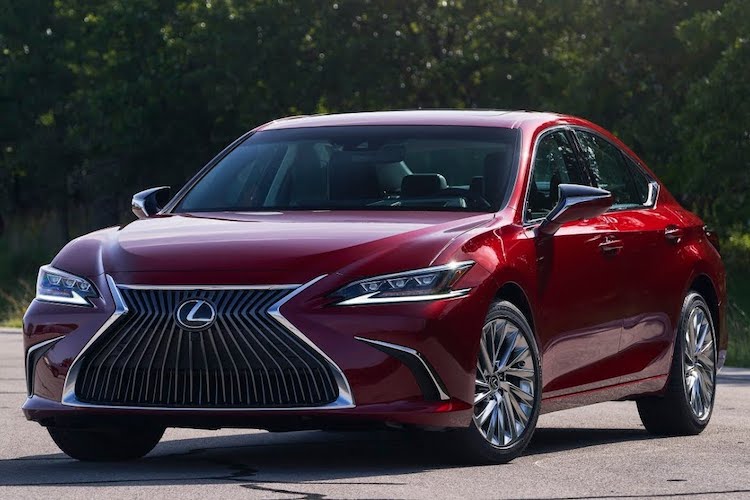 Lexus vehicles have a reputation for making cars that are sleek, stylish, and powerful. The Lexus consumer is discriminating and particular, he knows what he wants, and he seeks to express himself with the car he drives. While Lexus has a reputation for performance, the ES doesn't hold up well to providing value over time.
While new models of the ES 350 promise new design and better performance from the ground up, the $45,000 purchase price drops in value an average of $9000 for every year after purchase. Buying for name and brand only isn't necessarily a smart financial move.
Volkswagen Passat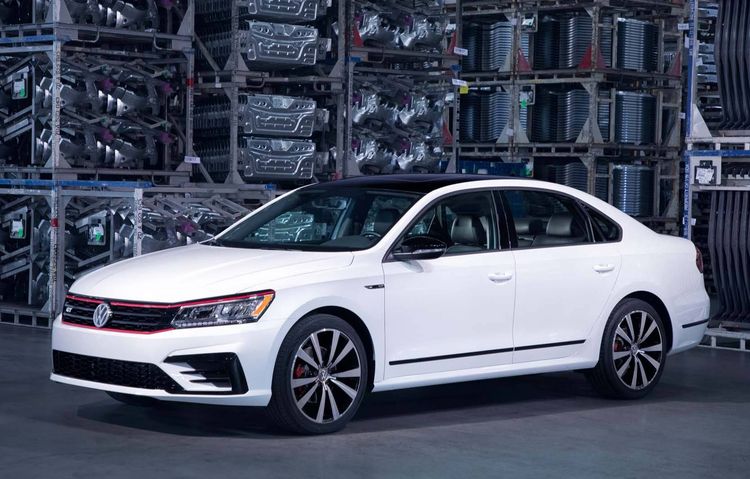 Although the Volkswagen is a very attractive option for families wishing to purchase a mid-size sedan with sleek style and several comfort options, its resale value has been significantly impacted by the company's involvement in a cheating scandal to pass emissions tests.
New Passats cost around $25,000 fully equipped, but they do not hold their value for very long. You can still get all of the classic Volkswagen features and performance of an older Passat for around $14,000, and rest assured—they are working on correcting the emissions issues too.
Audi A8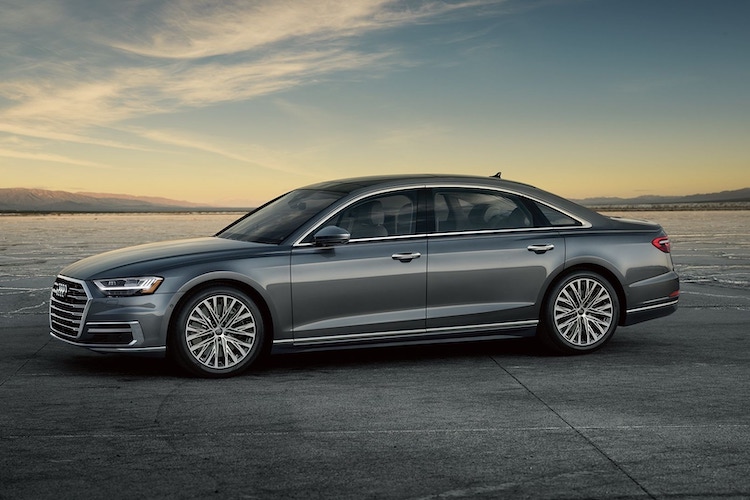 If you can afford one, the Audi A8 happens to be a top of the line luxury vehicle with all the trimmings and trappings. Coming in at around $83,000 to start, it's easily not going to be for everyone, but the experience of an Audi drive is one worth remembering.
It is with great sadness that we announce that this beauty does not hold up well when it comes to retaining its value over time; you could stand to lose over half of your initial investment in the first five years of ownership. You're much better off going with an Audi with some more miles on it; the standard will be there without the extra hassle of depreciation.
BMW 5-Series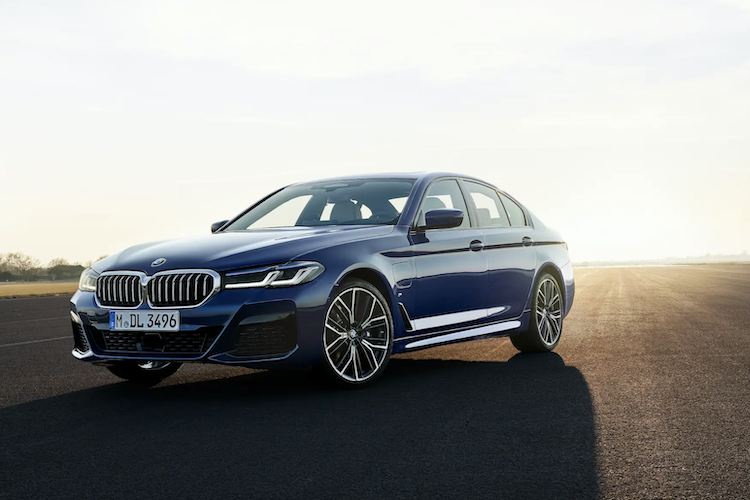 You get what you pay for—and in this case, the BMW 5 Series will have you paying handsomely when you buy it right off the lot. The BMW car is reliable, attractive, and efficient, and this is what draws many in to become lifelong customers of the brand.
If you can get past the 18 percent depreciation that you'll find in the first year alone, you might be okay with a $70,000 sticker price. Be prepared to hold onto it for a little while, though, to ensure that you get your money's worth out of the deal.
Jeep Grand Cherokee
While the Jeep Grand Cherokee was built for power and sturdy driving, it was also not built for fuel efficiency. A 707 horsepower V8 was no doubt placed with impressive displays of power and prowess in mind, but the overall result was less than acceptable for consumers. 
A starting price of $40,000 does depreciate rapidly over time. With nearly half of your initial investment disappearing into thin air in the first few years after purchase, you're much more likely to be satisfied with a model that's a few years older and a few dollars cheaper.
Jaguar XK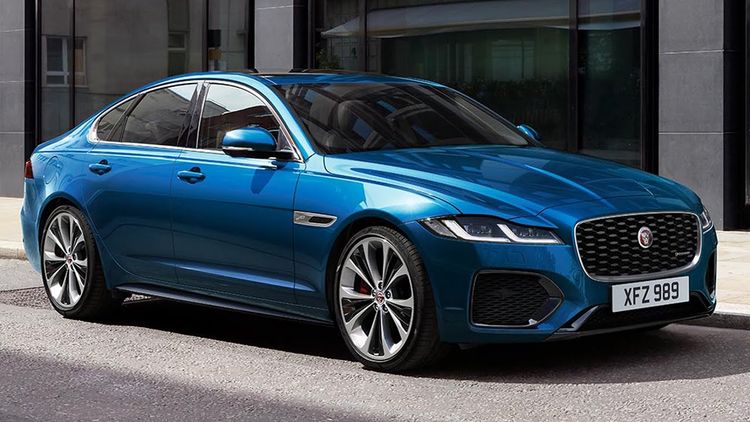 Jaguar has always had a reputation for being synonymous with luxury; their high-performance cars may be a bit high-priced for some, but purchasing a Jaguar has a certain status that goes with it, one that some consumers are certainly more than happy to pay for.
The Jaguar XK, however, goes a bit overboard on price and comes up short when it comes to retaining its value. It's hard to imagine that a vehicle with an initial $82,000 investment could hold its value significantly over time–no wonder they ended production of this model shortly after it was conceptualized. XK owners, know that your investment has taken a 30 percent hit since you succumbed to the temptation.
Hyundai Sonata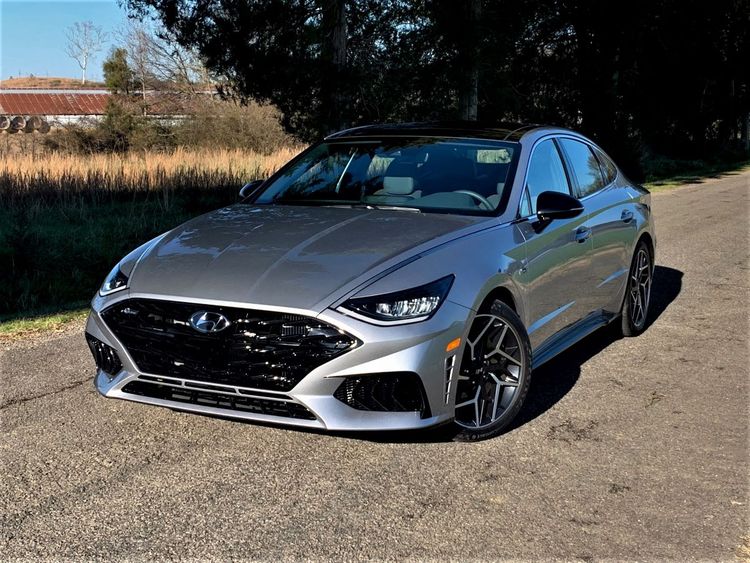 Hyundai Sonatas are dependable, attractive cars that work well for people that are single, couples, and families alike. With one of the longest-running warranties in existence today, the starting price of around $30,000 seems well worth the initial investment.
Unfortunately, due to the fact that these cars perform so well, you can often get your hands on an older model for nearly half the price, and it will run for thousands of miles before you find yourself with repair bills. Consider purchasing a model that is at least five years old, and you'll still have a dependable car.
Ford Mustang – 6th Generation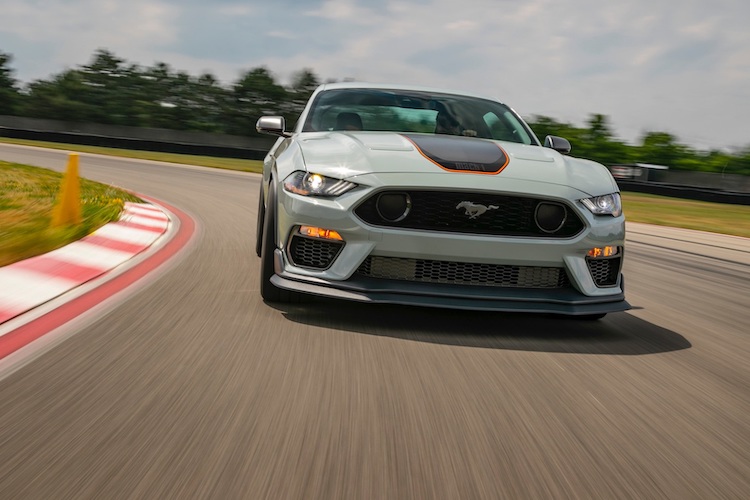 The Ford Mustang is and always will be a classic muscle car. Since its inception, the design has been continually improved upon and its performance has always been enhanced, making it one of the most sought-after sports cars on the market year in and year out. 
The GT initially retails for $35,000, and one reason that it doesn't retain its value is that a newer model called the Bullitt is stealing the sports car show. Keep revving that engine and keep the GT in the garage a bit longer, you might find yourself with a collector car on your hands over time.
Ford Taurus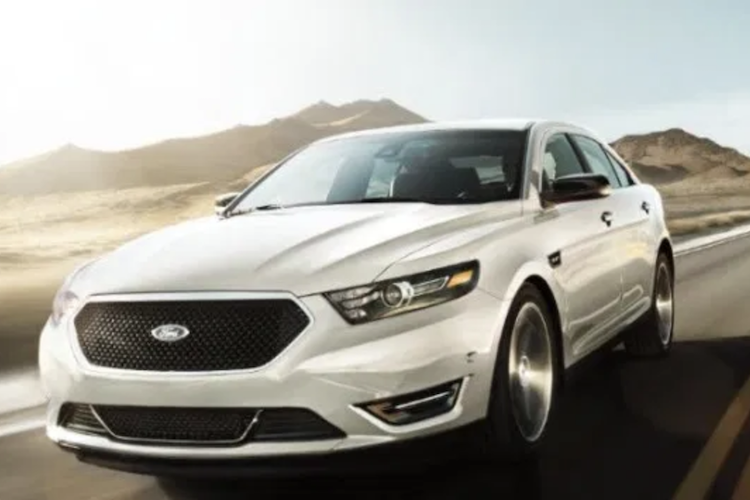 Anyone who has driven a Taurus in hot, humid weather knows that its sharp depreciation rate is not the only design flaw that this affordably priced mid-size sedan has. Despite the fact that it has Henry Ford's name on it, the car fails to impress buyers consistently.
A $30,000 investment on this one will likely have you netting around $15,000 after you've put some miles on it, which is certainly going to be a dealbreaker for many consumers. Time to try something foreign, perhaps? Sorry Henry, the gig's up on this one.
Toyota Tundra 2WD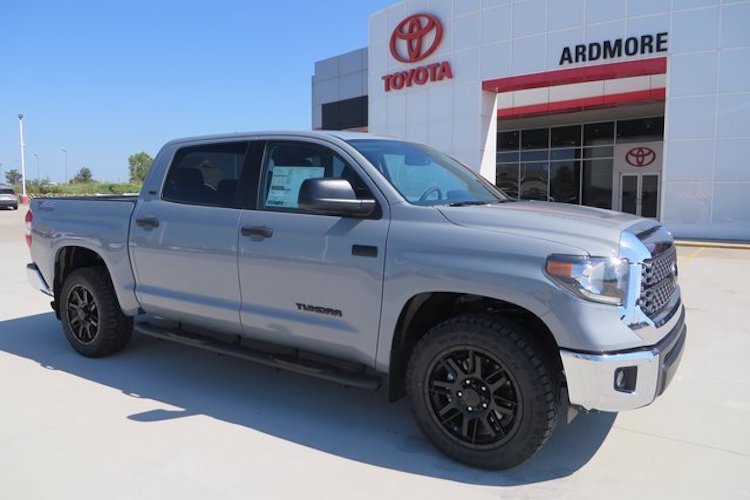 Toyota's crossover shift into the SUV and truck markets has not really worked out too well for the company overall. The Tundra does have a sturdy, attractive design, but buyers are very much not in the market for something that doesn't perform well over time.
In addition to dropping nearly $35,000 on your new truck, you'll likely be stopping at the gas station frequently, as the Tundra boasts an unimpressive 13 mpg in the city and 15 mpg on the highway. Add to that some towing weight, and you have the makings of one expensive vehicle.
Chevrolet Camaro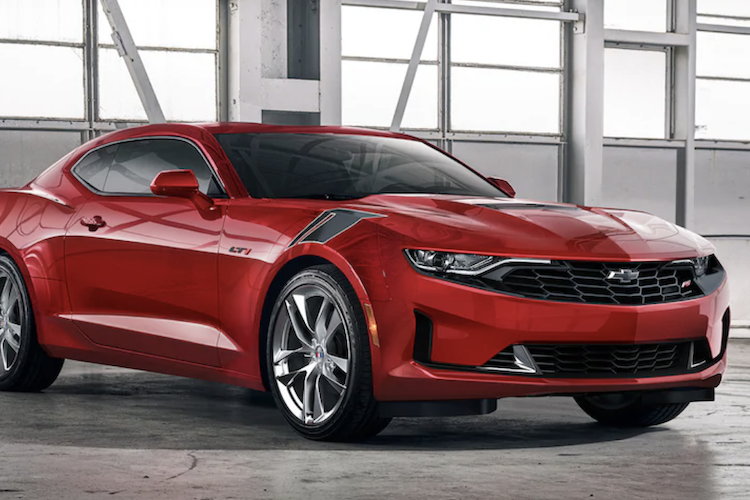 The Chevrolet Camaro is an all-American car, symbolic of fun, freedom, and youth. A bare-bones model of the Camaro will set you back around $25,000, but there are lots of bells and whistles that could add to your driving experience in ways you hadn't previously anticipated.
Unfortunately, this is one of those cars that has a high depreciation rate; a mere stroll off the lot will set you back almost 39 percent by the end of the first year. Like the Charger, a Camaro will cost thousands of dollars to maintain and repair, so there is a cost for looking good in this "high-performance" sports car.
Kia Optima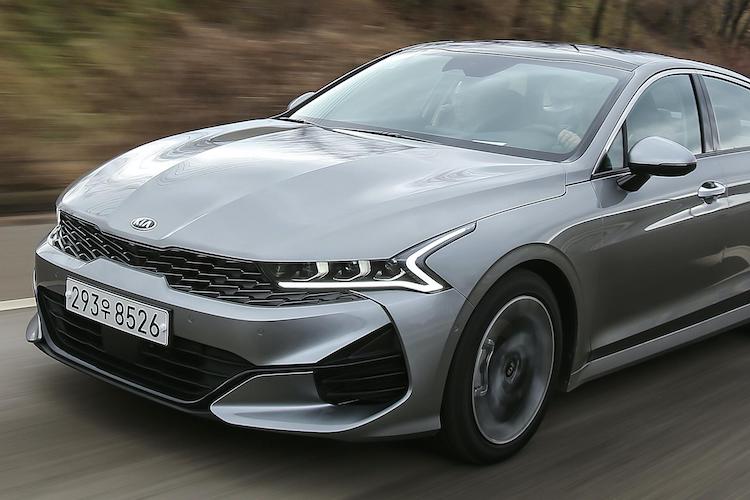 The Kia Optima is perfect for those who want the new car experience without breaking the bank.  Coming in at just under $23,000 fully equipped, it has all of the desired features that people look for in a new car as well as a sleek, stylish design that is as fun to drive as it is to behold.
Optima owners can expect nearly a 37 percent depreciation of the initial purchase price after the first year. You can attempt to get some of your initial investment back on 27 miles per gallon, but it might be more cost effective to go with a model that holds its value more consistently.
Smart Fortwo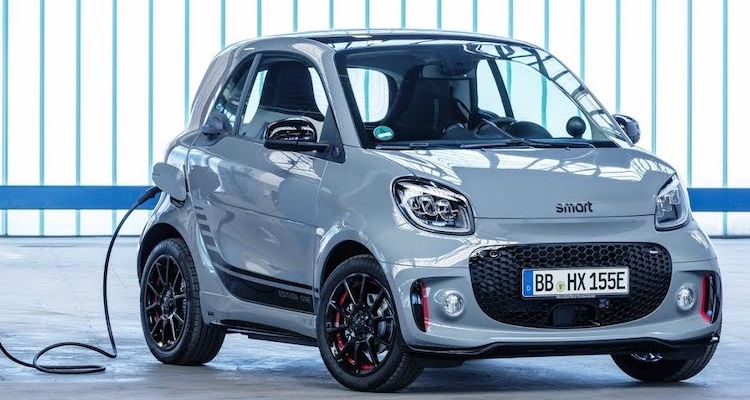 Smart cars, made by Daimler, pride themselves on making a sturdy, stocky vehicle–even if it is for two. The electric revolution is causing smart, conscientious consumers to take a look at cars that have green features; not only are they more gas efficient, they are good for the environment too.
Unfortunately, the technology is a little expendable on this model; the Smart Fortwo will lose almost half its $25,000 value in the first few years of use. If you choose this model, make sure you hang onto it for a few years to avoid that costly loss. That's probably why Smart decided it was a wise to stop importing the Smart Fortwo in the US after the 2019 model. Smart decision. 
Dodge Charger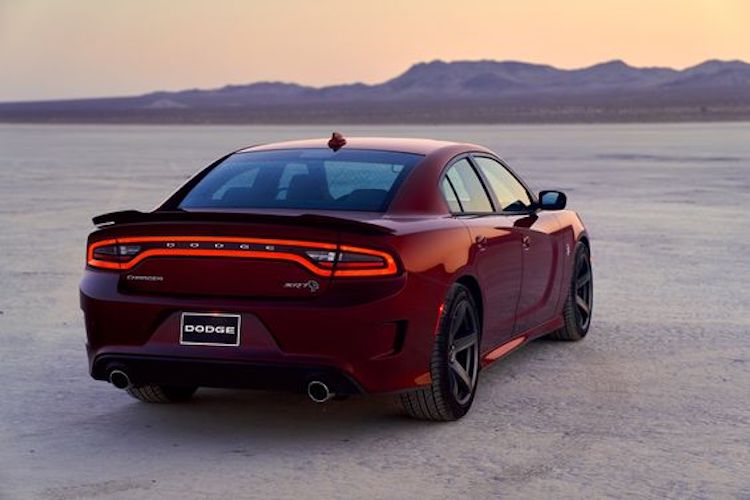 With a high-performance engine and looks that could kill, the Dodge Charger is a head-turning, wheel spinning option for those who want to impress. While the price of a new Charger comes in under $30,000, the cost of upkeep alone is going to cost significantly more in the first five years.
Not only will you be paying a bunch for maintenance and upkeep, you can expect a 45 percent drop in value within the first few years of purchase. That's an ouch for those of us who don't have expendable income, and we might be better off looking for something that's going to be low maintenance or maintenance free for now.
Nissan Leaf
One of the Nissan Leaf's claims to fame is its power; as a very high performing electric car, it is one of the best values around when it comes to horsepower and gas mileage. An additional tax credit for purchase makes it a very attractive option for those of us wanting to do our part to reduce our carbon footprint.
The tax credit does come with a drawback, though–even before you drive it off the lot, its price has been reduced by nearly $8000. Combining the initial loss with year-by-year appreciation, and you may find yourself with a car that is not worth what you put into it.
Lincoln MKZ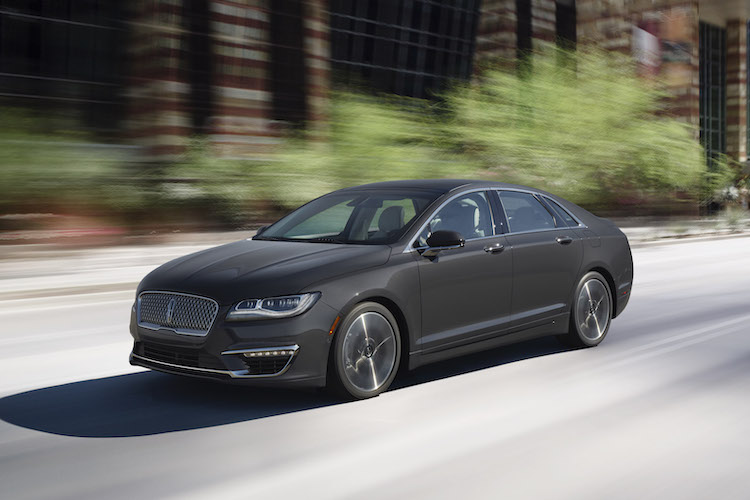 The original intent around the creation of the Lincoln MKZ was to compete with both Mercedes Benz and the BMW 3-Series. Sorry, Lincoln, you have been "outclassed" by your competitors, and failing to find proper footing in the marketplace has hurt your resale value. The 2019 model of the Lincoln MKZ starts at $35,000, and with added features and embellishments, a fully stocked model can be upwards of $50,000.
The good news about the Lincoln MKZ is that a five-year-old model can be purchased for as little as $15,000. You can have the look and feel of luxury for a fraction of the price, and purchasing a gently used vehicle can have its financial advantages.
Chevrolet Impala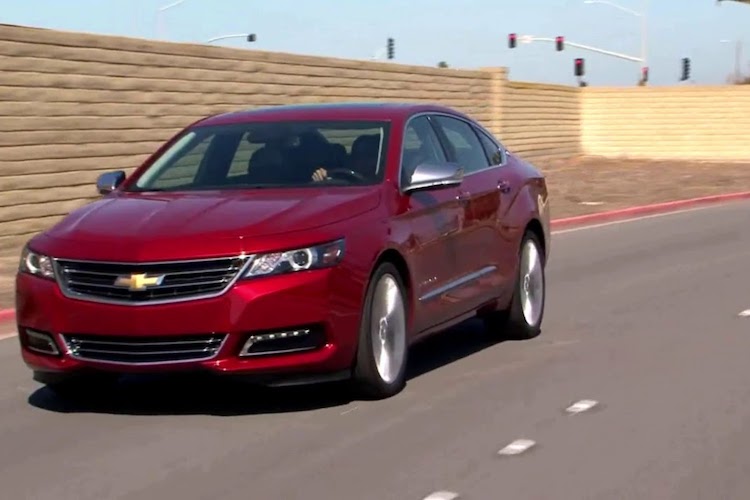 The Chevy Impala at one point happened to be one of the most highly sought-after cars for those on the market. With its solid frame and sleek body, riders felt that it contributed to a feeling of security when traveling on the highway or around the town.
A heavier body style does have its disadvantages, however. The Impala comes up short when it comes to getting the most gas bang out of your buck. A mere 18 mpg on the highway and even less in town ensures that you'll be putting far too much of your paycheck in the gas tank.
Cadillac CTS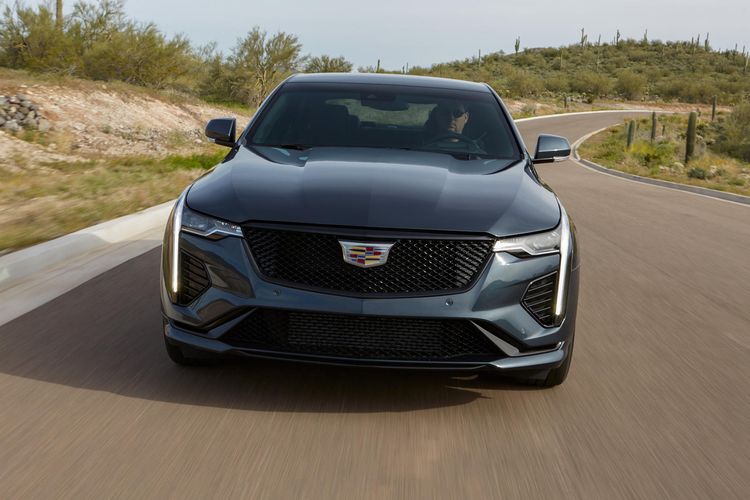 Who doesn't want a ride in a smooth and savvy Cadillac? A classy CTS will set you back around $45,000 with a base model, and almost $60,000 with upgrades. You'd think that this luxury vehicle would hold its value a bit longer than other cars, but sadly, this isn't so.
Although it does depreciate pretty considerably in the first year, owners find that the CTS is a solidly built and sturdy vehicle. If you were to decide to purchase one, you likely wouldn't be too tempted to trade in or sell outright for many years to come.
Nissan Maxima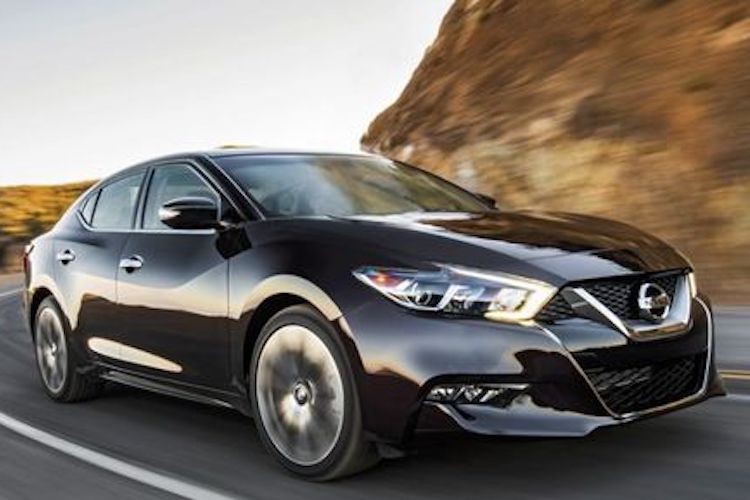 While the Maxima holds up well under scrutiny regarding performance and special features, the $34,000 price off the lot is not an attractive aspect of ownership. A Nissan Maxima depreciates rapidly over the first few years, and it would be more advantageous to look for an older model.
A loss of nearly $14,000 over the first three years causes many consumers to look for more purchasing options. The Maxima continues to perform well past the hundred-thousand-mile mark, so consider looking for a 2017 or older version of this vehicle.
Chrysler 300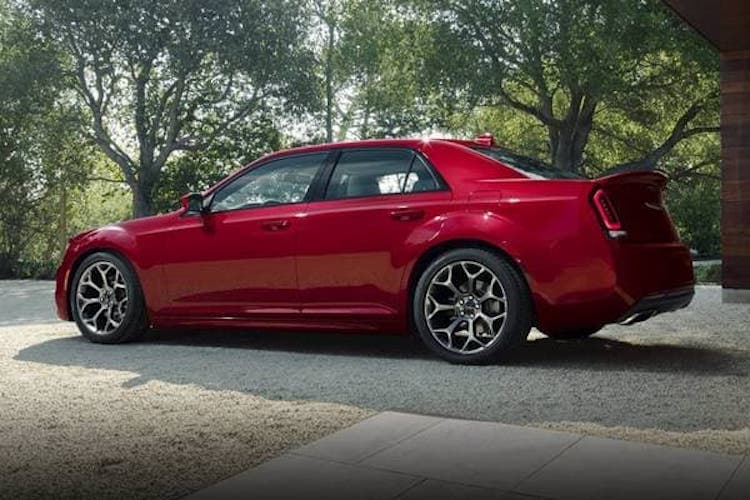 The Chrysler 300 was first introduced to the market in 2005, and it rapidly grew in popularity. This car is a solid representation of a luxury model, toting upgrades and extra features that make it one of the highest-priced automobiles in its class at $40,000.
If you like the look of the 300 but don't want to lose nearly half your shirt in depreciation, you are better off going for a model that's a couple of years old. It'll still run and perform well for miles to come, and you have the benefit of being able to hold on to a bit more of your pocket change than you would buying new.
Mini Cooper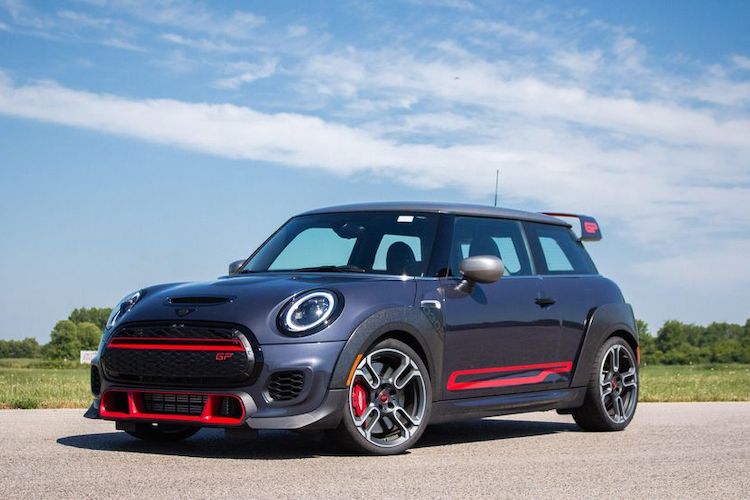 Sure, the Mini Cooper is cute and compact and all, but does it really hold up well to financial scrutiny? BMW came out with this model in the early 2000s, and it was initially snatched up by the trendy, the sprightly, and those wanting a zippy and entertaining driving experience.
Thanks to the small size of the car, it also winds up coming in at something of a bargain price at around $20,000. Unfortunately, it has ended up depreciating in value significantly in the past five years or so, so buyer and seller beware of this one. 
GMC Yukon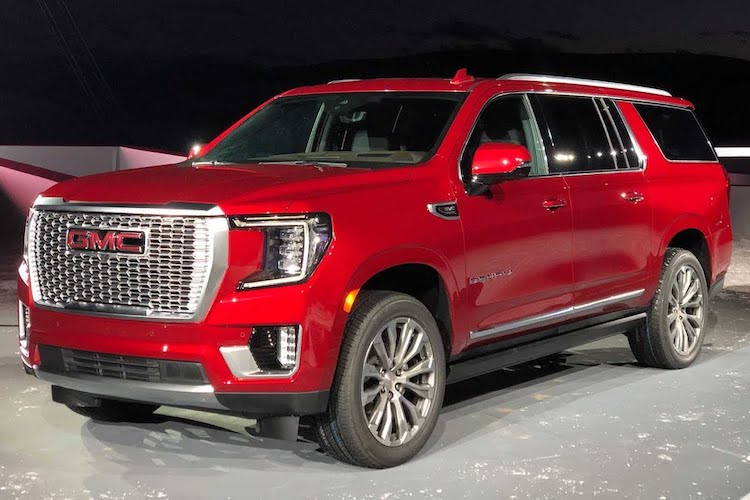 GMC has a solid reputation for making quality automobiles, and they seem to pride themselves on the size of their vehicles as well. The GMC Yukon is a bit of a beast, and with the potential seating for up to ten in some models, it can't be too great a purchase with gas mileage.
A starting sticker price for a Yukon is around $49,000, and with 15 miles to the gallon, you're bound to put away some serious coin for gas as well. The Yukon depreciates as much as 33 percent in your first year of ownership, so make sure you know what you're in for when you sign on the dotted line.
Volkswagen Beetle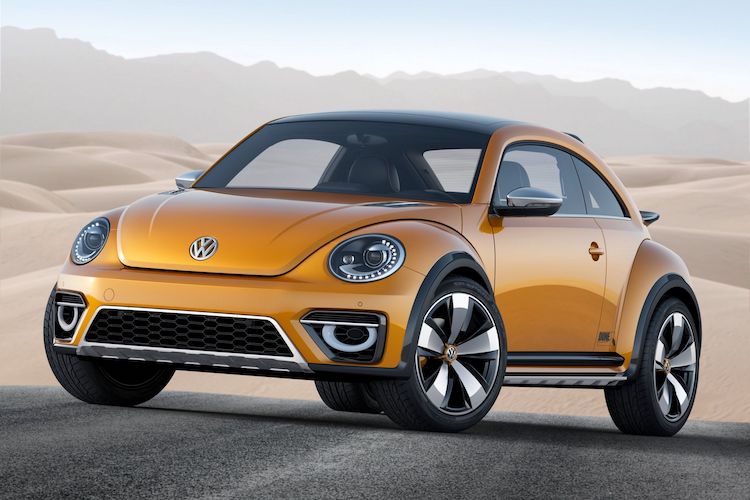 This classic model has been around for decades, and although some aspects of design have changed, we still love the standard look of the Volkswagen Beetle. Unfortunately, the market has been saturated with colors, styles, and special edition releases that make it one of the worst cars for resale on the market.
A typical Volkswagen Beetle starts at around $23,000, and you can expect your precious little bug to depreciate almost 37 percent in the first year of ownership, so if you're in for the long haul, it might be worth your while to keep this iconic car around.
Chevrolet Express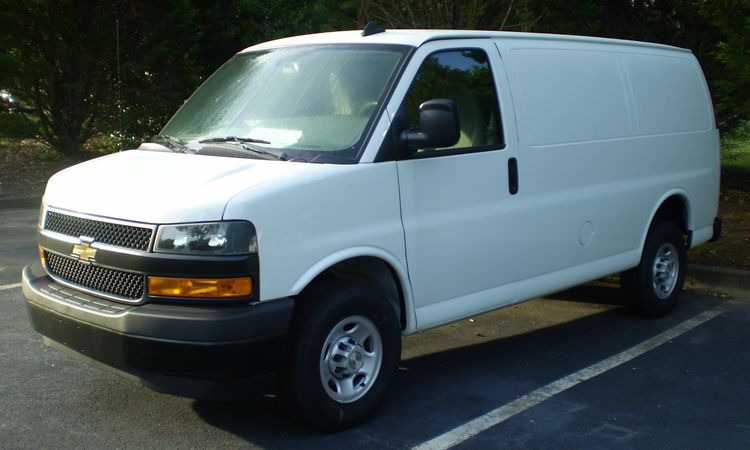 Unless you are a business owner or delivery person, you might not be in the market for a cargo van. The Chevrolet Express helps to dispel many myths around the cargo van; with tons of space and decent gas mileage, it is an attractive option for career professionals or those with lots of family to tote around.
After a few years in the cargo van world, your resale value of this one comes crashing down by almost 37 percent. With a starting price of around $36,000, you can expect nearly half of your investment to be gone by the time you've broken in the upholstery.
Lincoln MKS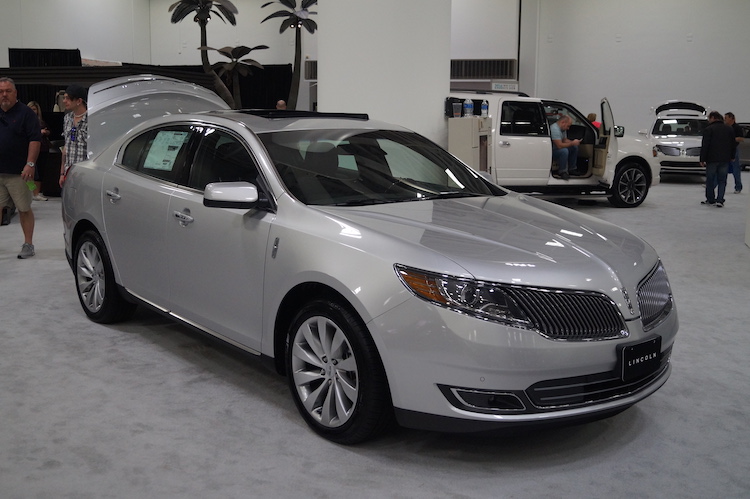 If you have a Lincoln MKS, consider yourself fortunate; they ended production of this midsize luxury vehicle in the year 2016. While it was initially marketed to consumers as a luxury vehicle, massive sales of this model never quite got off the ground.
The modest price tag of $39,000 to start made it an attractive option for some, but the nearly 30 percent depreciation of the vehicle in the first few years was not so desired. You can find the MKS on the secondary market these days, but it is getting harder to find parts for repair and replacement, so be sure you know what you're taking on before you buy.
Kia Cadenza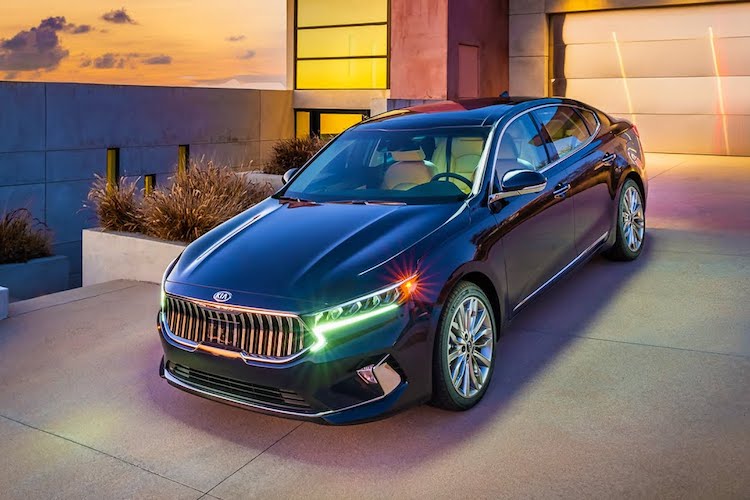 Kia, what is it about your cars that makes them attractive models….a few years after their rollout? The Kia Cadenza is considered the luxury version of Kia's car options, and in all other respects it is a fantastic car, but it comes up short on value.
Starting out at $37,000, the Cadenza doesn't hold up well as time goes by; buying a model that is one or two years old will save you nearly 38 percent of an initial investment, and you'll still have miles and miles to put on it before you need to consider trade in value.
Hyundai Genesis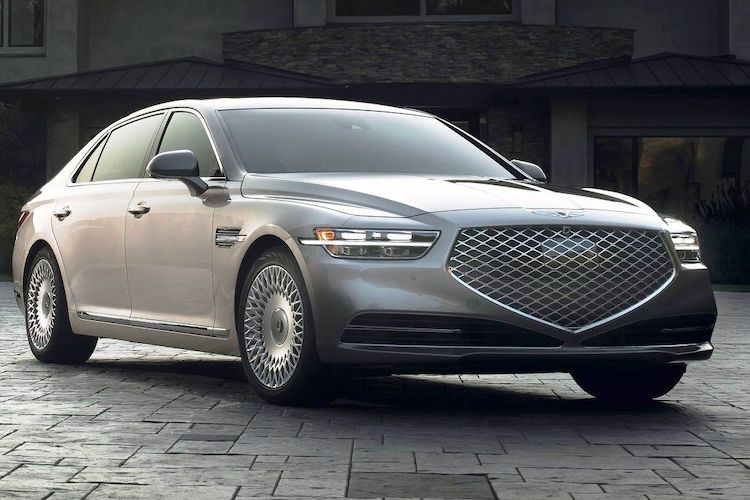 For all of us wanting the performance of a luxury vehicle at a fraction of the price, the Hyundai Genesis fits the bill perfectly. It might not have the illustrious name of Mercedes or BMW, but it can keep up with the best of them mile after mile.
The Genesis fails to perform when it comes to financial value, however. Owners stand to lose a whopping $16,000 their first year after purchase, which causes many savvy consumers to think twice before picking up one of these beauties for their next vehicle.
Mitsubishi Lancer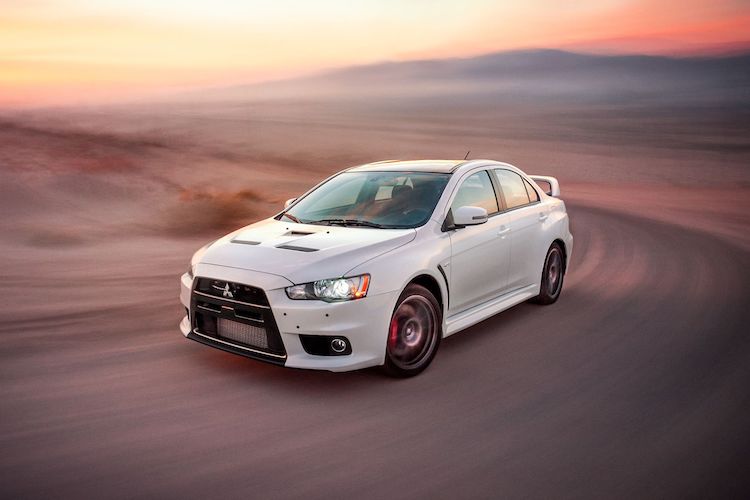 Although the Mitsubishi Lancer had its day in the sun in the past, Mitsubishi manufacturing stopped production of this whimsical model back in 2017. Their claim to the public was that they wanted to shift their focus on producing SUVs and crossovers.
We think the real reason for the Lancer dive is the fact that it lost about 35 percent of its initial $22,000 investment value in the first few years after purchase. While the cost of the Lancer is lower than a comparable Mini Cooper, you can expect to pay almost $5000 more in maintenance and repair fees over time.
Buick Regal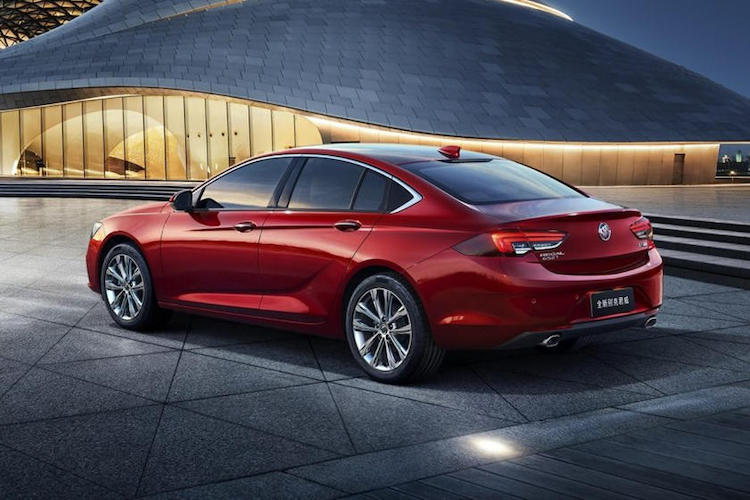 The redesigned Buick Regal has significantly impacted the sale of older models of the same brand. Being listed at a pretty penny, starting at $39,000, the Regal was redeveloped as a push for attracting younger consumers. This push comes at a hefty price, however.
Older versions of the Regal can be easily found for around $10,000; if you are looking for a well-built car that performs optimally even with a few years under the hood, look no further. Resist buying new, however, as you will incur no additional benefits from doing so.
Fiat 500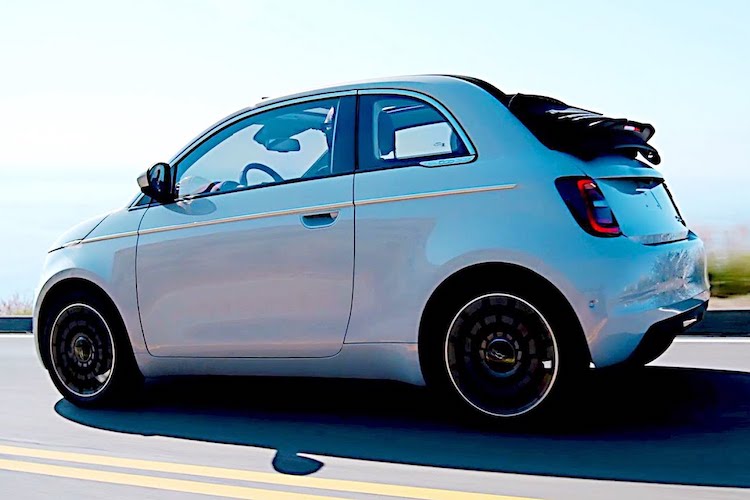 Fiat promises much and delivers little yet again. The 500 was initially designed to take a chunk out of the small van market and cater to young families, but consumers found it too small and too unreliable. Coming in at around $20,000 to start, depreciation hits it hard the minute you sign on the line.
Despite the fact that Fiat remains a solid presence in the small and sporty category, it may be best to look for a model that's no more than a few years old so you can ensure that you won't get hit with those declining values and rising repair costs. 
Jaguar XF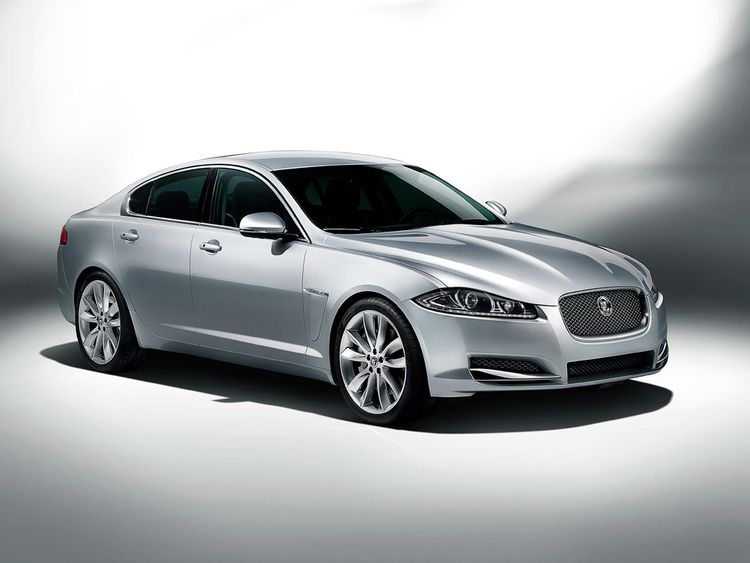 Jaguar is known for producing quality, luxury cars with all the conveniences that one would ever need. Leather seats, a high-performance engine, sleek design, and advanced safety features make Jaguar a preferred vehicle for the savvy consumer who wants to make a statement.
With a starting sticker price of $50,000, the Jaguar does not hold its value in the months and years after purchase. An older model can be acquired for pennies on the dollar, and you will not suffer the effects of depreciation as you slide into those leather seats.
Kia K900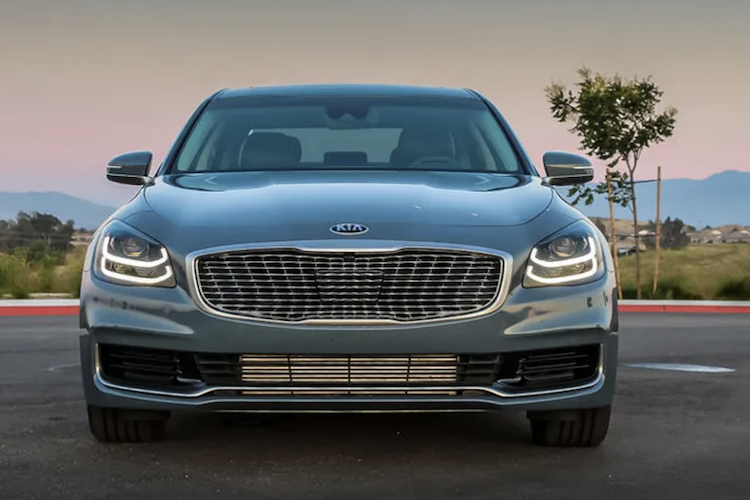 Kia wanted to get on the luxury bandwagon as well; they came out with the K900 as a way to offer a higher-end option to loyal consumers and new purchasers alike. Considered a bit pricey by some, the $60,000 model comes fully decked out and is ready to contend with Mercedes and BMW models of all sizes.
This attempt to break into the luxury car market has come with a steep price for Kia; the sleek sedan loses nearly half of its purchase value within the first two years. Not to worry—you are still able to find a nearly new Kia K900 for around $30,000 that will perform just as well as a new car.
Cadillac XTS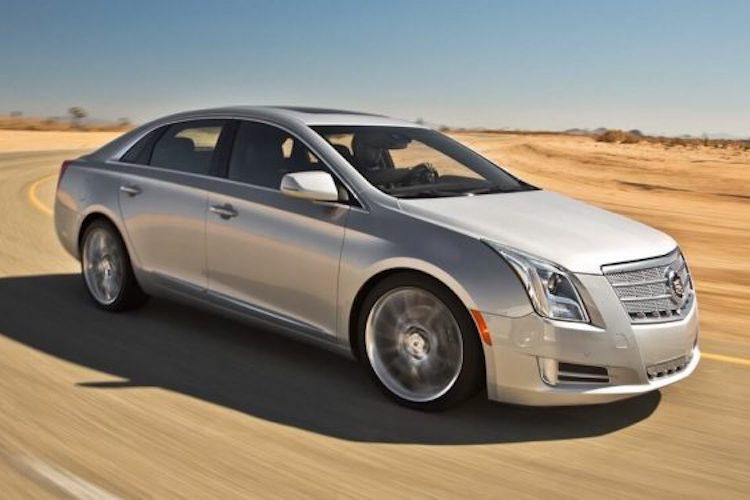 What is it about the Cadillac models that lose their luster after they are driven off the lot? The XTS has a similar fate to the CTS; neither car is a wise investment when it comes to cost of maintenance and repair. While both cars are solidly built and well-constructed, the initial price tag of $45,000 is simply too much for most.
Still, Cadillac lovers are a loyal bunch; many prefer to look on the used market for a fraction of the price, and you still have the benefit of the Cadillac name and the sweet and smooth ride that they can afford you. Look for them being sold by private owners or on auction sales to avoid being taken to the cleaners by a dealership.
Acura ZDX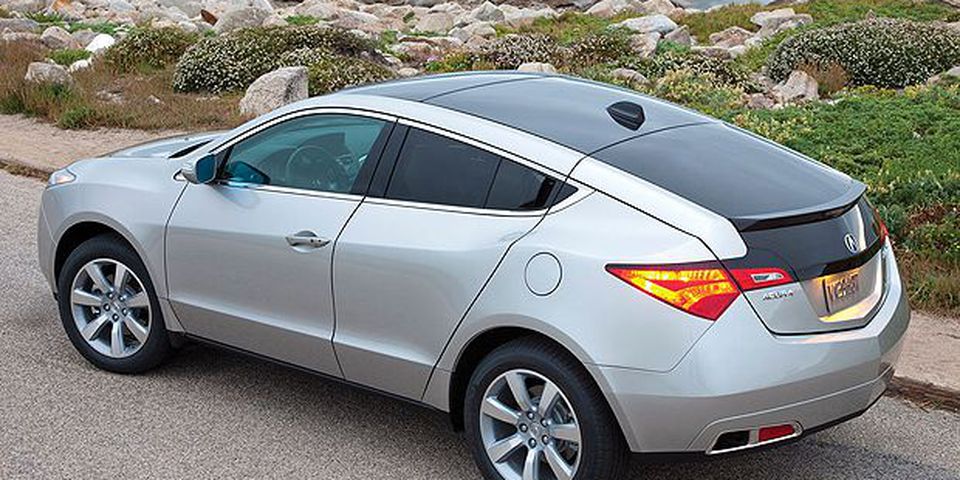 Acura originally launched the ZDX in 2010, hoping to make a significant impact on the crossover market. With a sporty design and an ultra-smooth engine, manufacturers made a valiant effort to keep the ZDX in production until their run ended in 2015.
The timing, the release, and the value of the car seemed all wrong for this launch in the past few years. But don't worry, Acura lovers, if you are interested in picking up one of these beauties, you can find a used one for around the price of $130,000. Ouch.
Maybach 57/67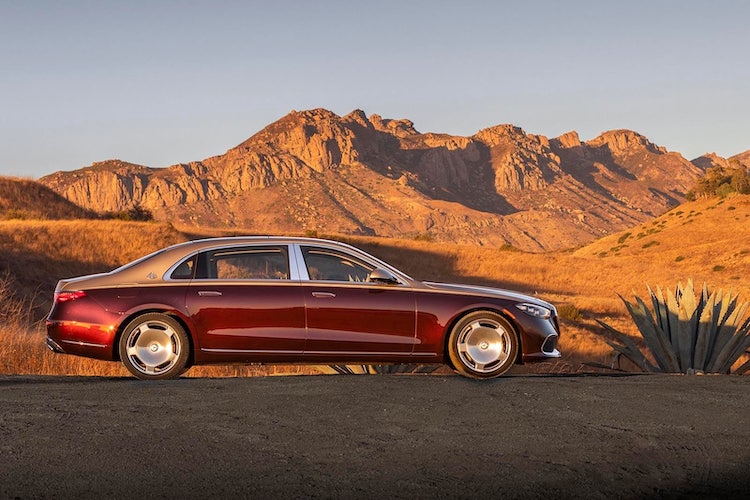 Those of you familiar with the Maybach brand should not be surprised to see it make this list.  The 57 model was originally released for a paltry $400,000. Not to be outdone, creators of the 67 justified the nearly half a million dollars required as "necessary to improve upon perfection". 
In our humble opinion, these sums are ridiculous amounts to pay for an automobile, no matter how luxurious they claim to be. A used Maybach is now going for around $50,000, which seems much more reasonable to us ordinary Joes looking for a sweet ride.
Cadillac SRX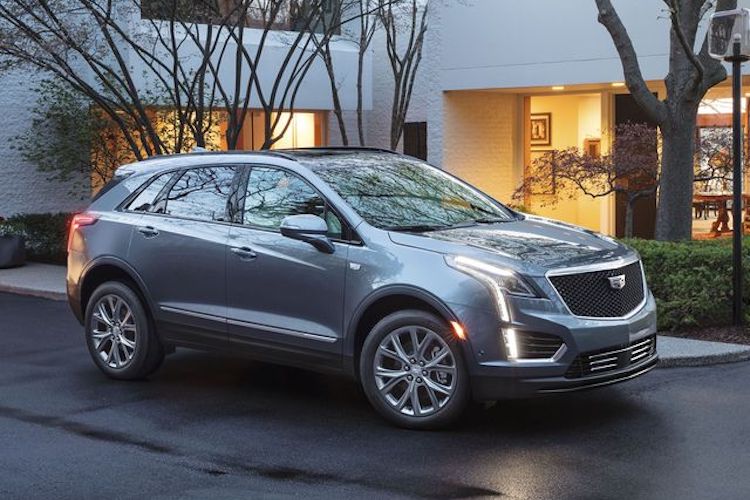 Yet again, Cadillac makes this list with another model that looks promising at first but fails to deliver in terms of overall value. This luxury SUV boasts a gas-efficient, aerodynamic design and a 265-horsepower engine, to name a few of its finer points.
The SRX originally prices out at around $40,000, and if you plan to hold onto it for a while, you might just get your money's worth. If you don't mind picking up an older model, however, you can find the same horsepower and luxury trappings at around $15,000 these days.
Chrysler Aspen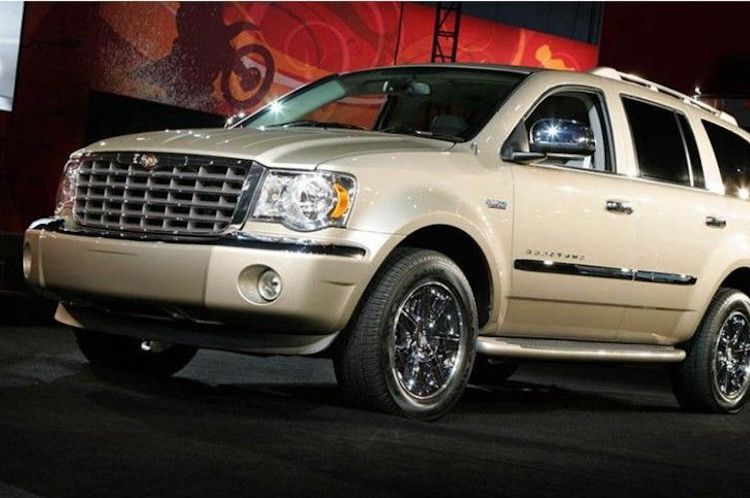 One of the main reasons that you'll end up finding a higher price tag on the Chrysler Aspen is the fact that this SUV happens to be so large. It also has ample storage room and seating for eight, and is ready for trips about town or an impromptu weekend away. 
The Aspen costs around $40,000 off the lot, but you can consider yourself much luckier if you go and pick one up that's a few years old. Recent models are selling for around $12,000, and you get all of that space for a fraction of the original purchase price.
Mercedes CL-Class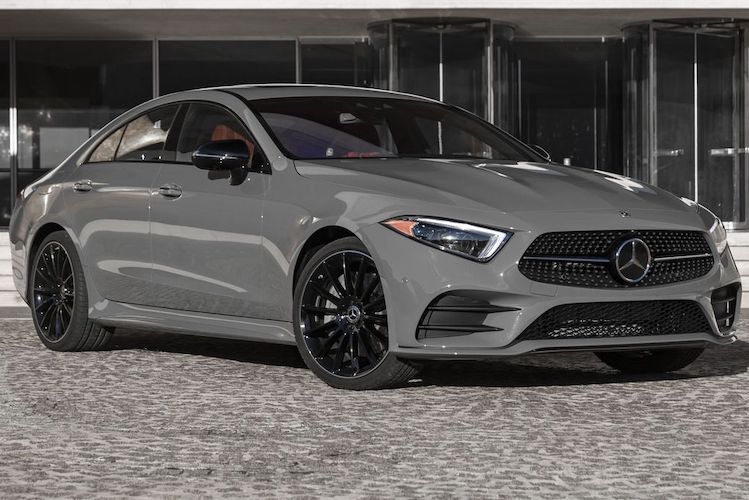 Mercedes Benz has had a long and rich history of producing quality luxury vehicles for those who desire quality craftsmanship and a little bit of status to go with it. The CL-Class's two-door design was conceived with the young and sporty in mind; manufacturers were hoping to catch a younger consumer eye and draw in additional customers by targeting a different market.
Despite the advertised "room for four" and some of the most luxurious amenities a car could offer, the $100,000 price tag could not be justified by most consumers. Fortunately, you can pick yourself up one of these lovely luxury chassis for around $25,000 today.
Mercedes Benz E-Class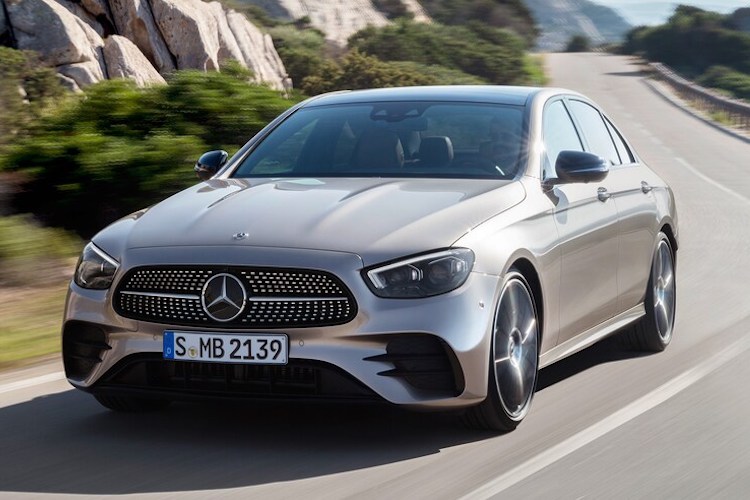 The E-Class is considered the cream of the Mercedes Benz crop, but it is not without its financial faults. Despite the sleek design, German-engineered features, and enviable optional upgrades, it loses nearly half its value in the first two years after production.
Sticking with an older version of the E-Class would be attainable for most car shoppers out there. We could easily justify the hefty $40,000 sticker price and pass the car off as brand new. Odds are that nobody is really looking at the production year, anyway.
BMW 3-Series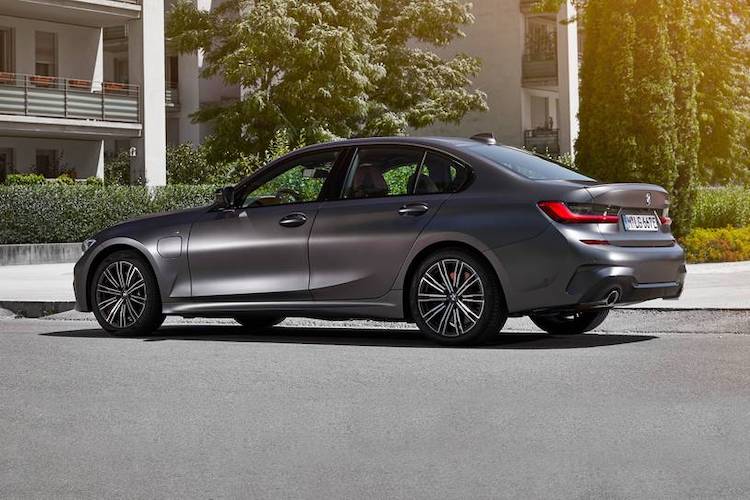 For those of us who simply can't afford the 5 or the 7 Series, the BMW 3-Series is the perfect choice. Its $40,000 price off the lot may seem more attainable for us ordinary folks, but we still can't stomach losing half our chips in the first few years of ownership.
Due to the fact that the 3 Series happens to be the most popular version of this car, it has basically completely destroyed its resale value. Purchase it if you absolutely must, but there may be a better deal out there waiting for you that's more worthwhile. 
Chrysler 200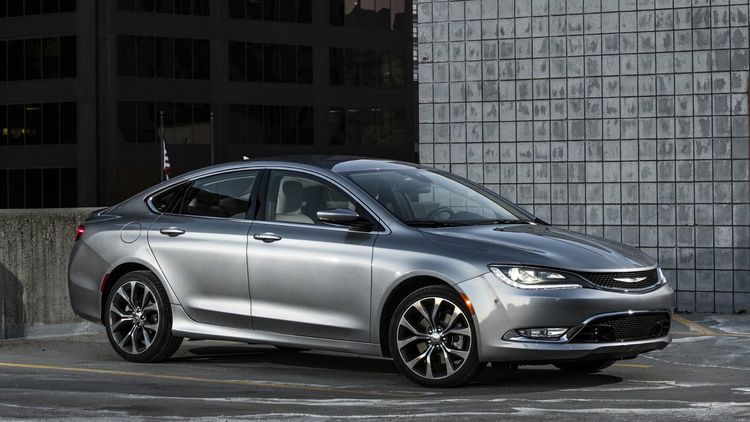 Marketing a car as a "luxury vehicle" without being able to offer some of the amenities that more affluent customers look for is a huge mistake. Putting a hefty price tag on it to boot, and you have the makings of a potential financial disaster.
Makers of the Chrysler 200 did just that, so it's no wonder that they couldn't quite close the deal on the luxury car market. Losing half the car's initial $40,000 value in three years is not a desirable quality for most, and smart, savvy consumers look elsewhere to fulfill their luxury driving desires.
Roush Performance F150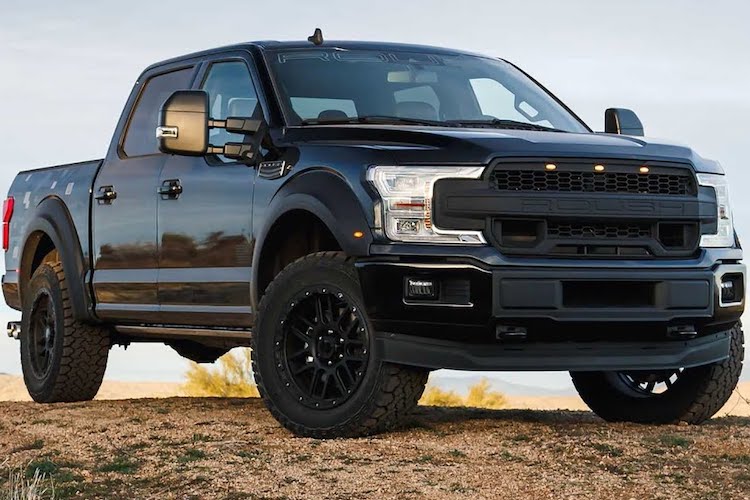 The Roush F150 has been a standard, heavy duty vehicle that has sold well since the 80s, but they simply weren't built for fuel efficiency. Perhaps this is the reason that the initial purchase price of $15,000 won't break the bank. Chances are that if you are in the market for a Roush F150, you know what you are signing on for when purchasing.
Not only does the Roush depreciate rapidly after purchase, low gas mileage efficiency will be something you'll have to stay on top of as you proceed forward with ownership. Loyal truck owners will likely be in it for the long haul, though, as they have some rough and tumble business to attend to.
Toyota Sequoia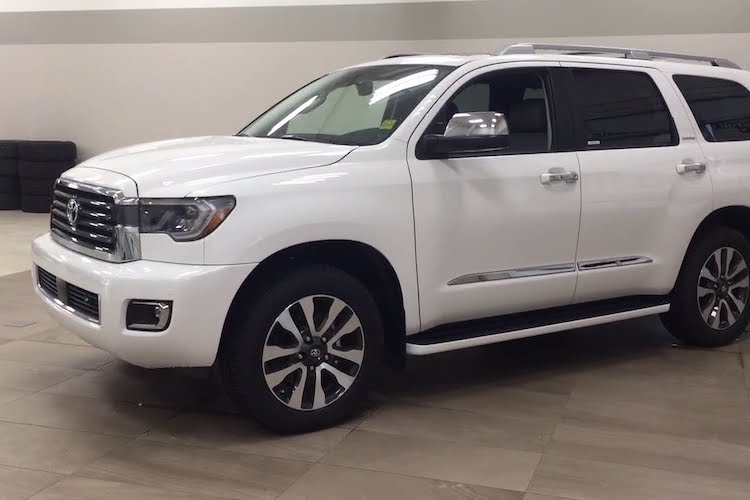 The design of the Toyota Sequoia is impressive to behold, but who can fill a monster like this? With a starting price of $50,000, you might have to think carefully about whether you want to incur the additional cost of 13 mpg in town and 17 mpg on the highway. You'll be spending a chunk of change just getting around.
The Sequoia happens to be stocked with a powerful V8 and third row seating, but still, that doesn't justify the large rate of depreciation and the extra cost incurred in your gas tank. You'll certainly be reminded of every time you fill up.
Land Cruiser 4WD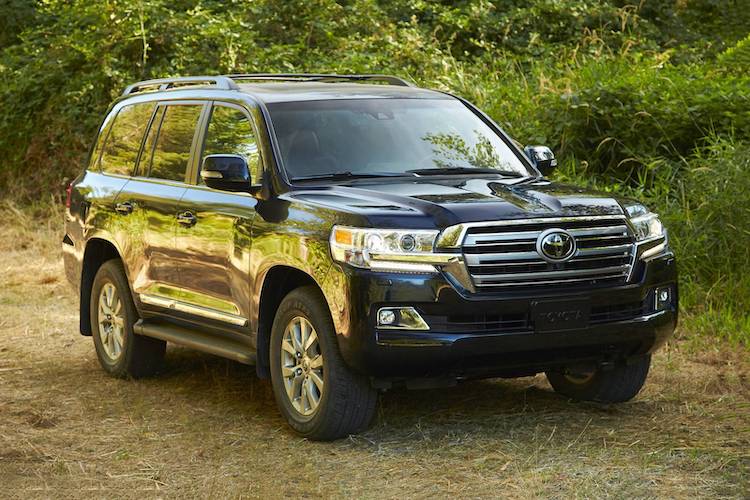 The Land Cruiser came on the market with a large presence and a large price tag. Starting at almost $80,000, its initial intent was to provide owners with off-road luxury and a variety of towing options, but it ended up over promising and under delivering.
Due to the fact that the Cruiser is an enormous acquisition and an even bigger responsibility, consumers just weren't in it for the depreciation and lack of fuel efficiency that ended up costing more in the long run. Other SUV options exist that are more efficient and affordable; it's best to keep on looking.
Roush Performance Stage 3 Mustang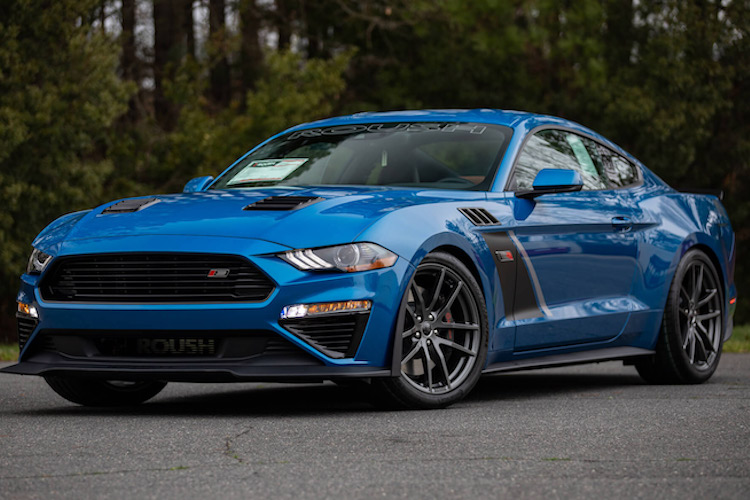 Anything Roush performance is bound to be pleasing when it comes to performance, but more and more consumers are looking at other aspects of efficiency to justify such a large purchase.  The Roush Performance Stage 3 Mustang is a very popular vehicle, but sporty and fun won't always cut it when it comes to losing some of your financial investment.
You can expect to drop around $75,000 for a new Roush Mustang, and if you're cool for the next several years, keep it around and have some fun with it. Most consumers view the 45 percent depreciation and the low fuel efficiency as reasons to look for something that is a few years old. 
Ford Mustang Shelby GT-500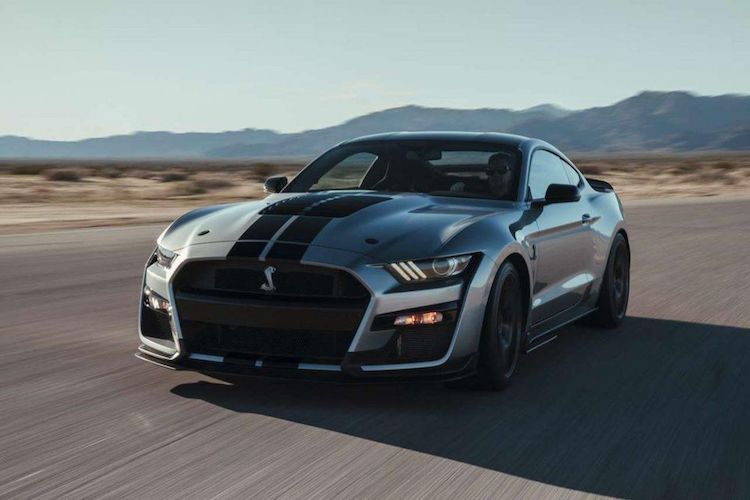 The Mustang is, at first glance, everything that you'd ever imagine that you wanted in a muscle car. Its impeccable handling, sleek design, and an 800-horsepower engine have all the makings of a vehicle that has provides a premier driving experience.
Unfortunately, the $65,000 purchase price of a muscle dream such as this will set you back more than just by depreciation. All of that acceleration and muscle power take its toll on this vehicle's fuel efficiency, so you'll be spending additional money on gas as well. 
Dodge Challenger SRT Hellcat Wide-Body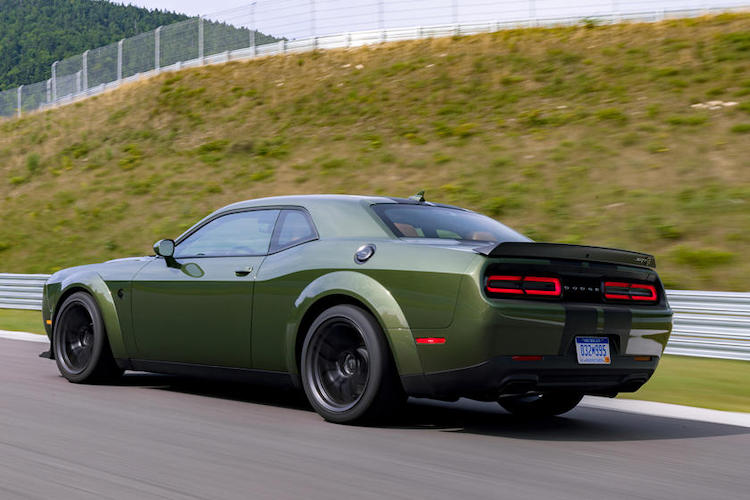 While the Challenger SRT Hellcat looks like a million bucks as it travels dreamily down the road, it comes up short when it comes to keeping its value and providing value to owners in terms of mileage and fuel efficiency. Starting at $69,000 for a new model, the car's claims to fame are incredible horsepower and tight handling in all types of road conditions.
The wide-body design and sturdy construction of this add additional weight to the vehicle, making it less than desirable when it comes to fuel efficiency. That fact alone causes it to drop in value the moment you end up driving this gas-guzzling model off the lot.
Toyota Sequoia 2WD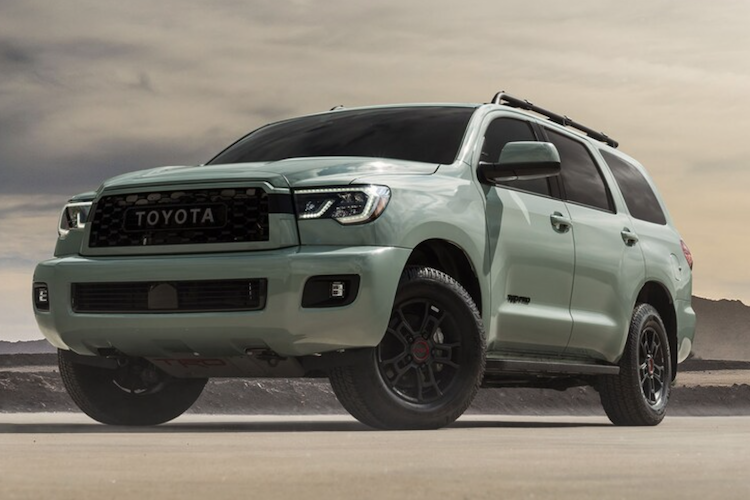 Many people think that 2 WD versions of SUVs will somehow be more fuel efficient and affordable than their 4 WD counterparts, but for the Toyota Sequoia, this is not the case. This tank of a vehicle offers a lackluster 15 mpg overall and boasts a large tank to stop and fill up frequently from the moment you sign on the dotted line.
Despite having one of the more comfortable SUV rides that is on the market today, the Sequoia's undesirable gas use, not to mention its large repair bills cause many of its buyers to look for more options that are honestly more affordable to purchase. 
Nissan Armada 4WD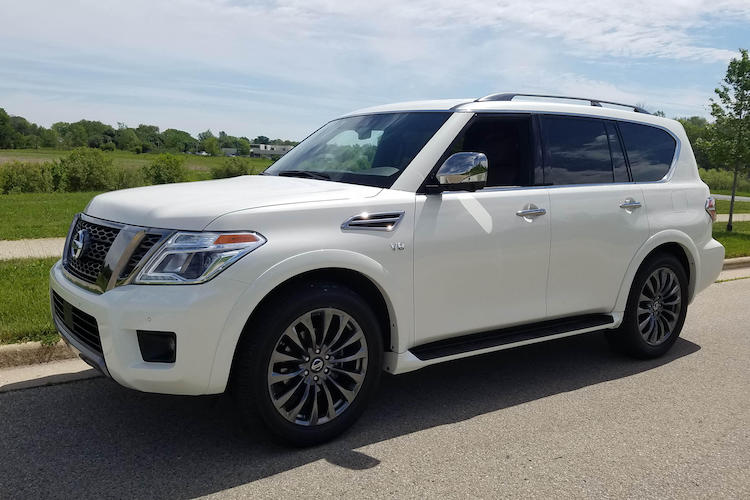 Nissan makes a respectable SUV with a powerful V8 and third-row seating, but buyers tend to not appreciate the annual gas cost of nearly $2,200 to fill the tank and keep it moving down the road. Given the recent spike in gas prices, drivers are avoiding this one. 
Perhaps it's the all-wheel drive train that causes a drop in fuel efficiency, or perhaps its due to the fact that this SUV is solidly built, but we need to find a versatile vehicle that fits the bill with size and holds its value to consider purchasing.
Lexus LX570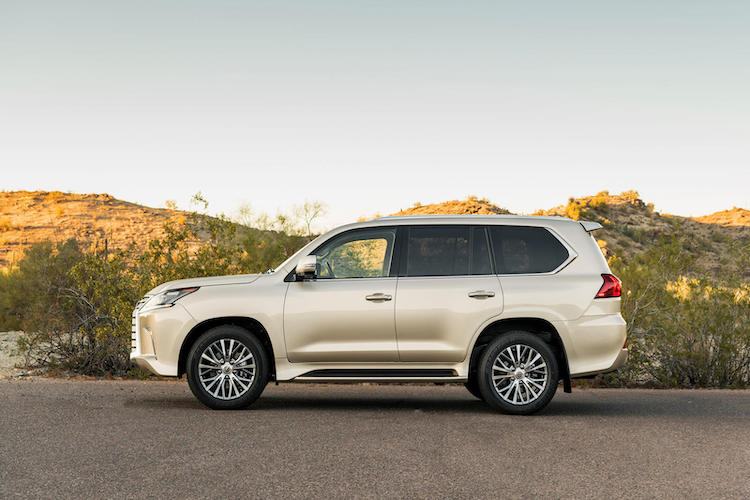 We knew that Lexus was a higher end vehicle, and with a starting price of $86,000 for a new LX570, we have certain standards and expectations when it comes to performance. Purchasers of the LX570 are a bit disappointed when they find out that a powerful V8 is nearly the only thing that the vehicle has going for it.
Slow handling, low fuel efficiency, and large costs for maintenance and upkeep are just a few of the factors that cause consumers to look elsewhere to meet their luxury SUV vehicle needs. If you are a diehard Lexus fan, consider looking for a model that is a few years older to avoid losing your initial investment on depreciation. 
BMW X3M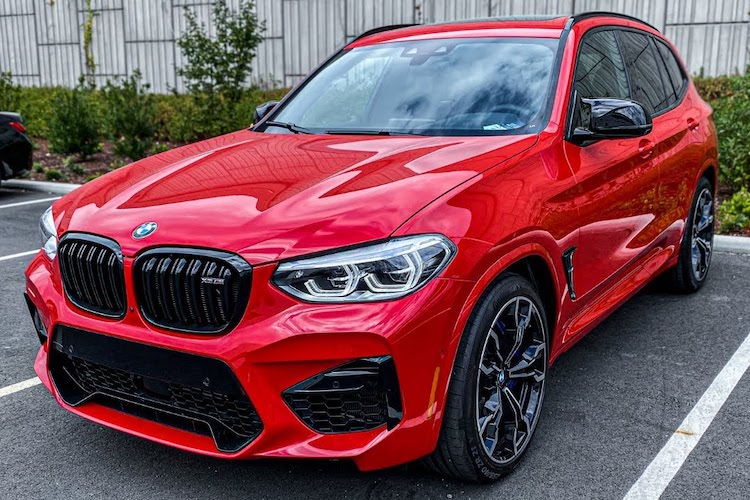 The BMW is just a fun car to drive–the compact design of the X3 M and its large capacity horsepower motor make it a real joy to get behind the wheel and run till the gas tank is nearly empty. However, filling up all the way at the pump will end up costing you. 
Unfortunately, the $60,000 price for a new sports car is not something we are all prepared to take on, especially when you consider the fact that all that horsepower is going to put a drain on its fuel efficiency. Your top mileage rate will be 19 mpg, and that's on a good day with moderate acceleration. Tread lightly.
Dodge Ram 1500 TRX 4WD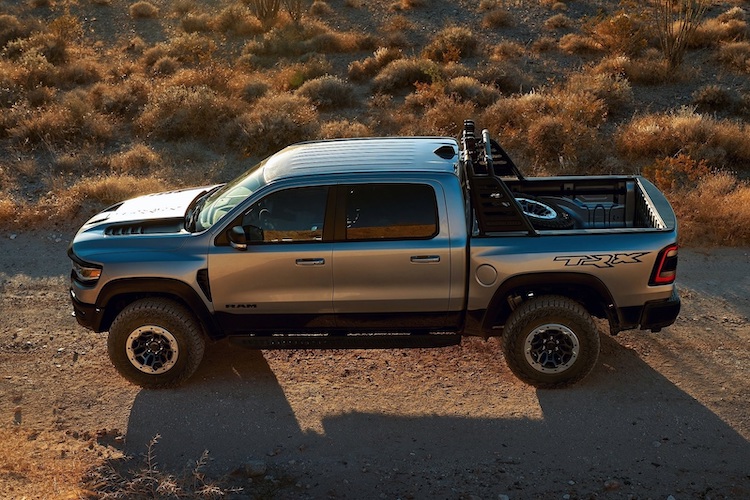 Anyone who's been behind the wheel of a Dodge Ram 1500 TRX knows that they are tons of fun to drive. Despite its large size, massive amounts of horsepower boast an impressive acceleration rate of zero to sixty in 3.7 seconds. That'll throw you back in your seat.
Regrettably, there's a price to pay for all of that power inside the engine, and it comes with a $33,000 starting price tag. All of that showmanship will net you a measly 10 mpg in the city, so save your displays of power for the highway and open road. 
Jeep Gladiator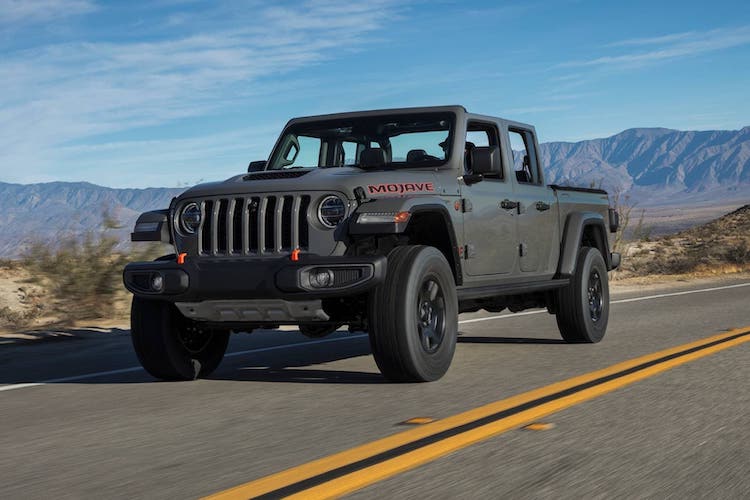 Let's be honest — a vehicle like the Jeep Gladiator was designed for off-road fun. With this in mind, it seems quite impressive that a vehicle like this can get almost 28 mpg on the highway.  That's where our fixation with this pricy vehicle ends, however.
For the price of $34,000 out the door and off the lot, you will end up getting a 35 percent depreciation rate on a Jeep Gladiator in the first two years of ownership. Driving this vehicle for your daily grind simply wouldn't make solid financial sense.
Infiniti QX80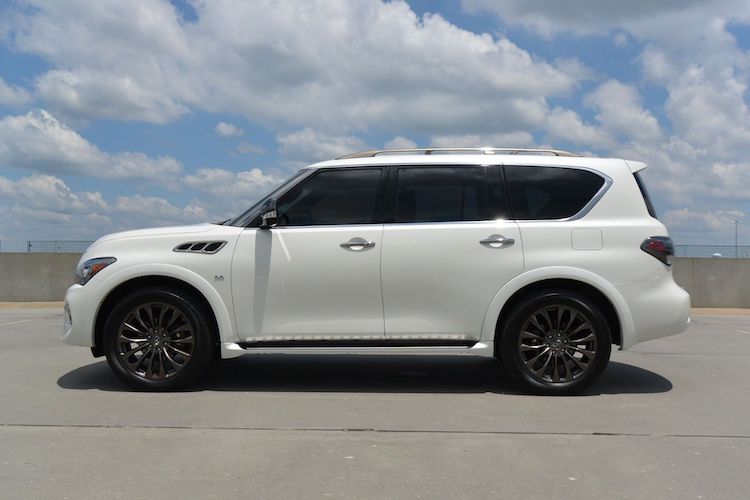 The Infiniti QX80 is a sharp looking car—an impressive V8 and roomy cabin are just a few of the options that make it attractive to buyers. New QX80s are starting at $69,000 and range in price to nearly $80,000, depending on the bells and whistles you want to add to your package.
An engine that boasts nearly 400 horsepower might be something that's potentially off putting to many consumers, however, for it contributes to devaluation over time and steep prices at the pump.  Consider looking elsewhere for fuel efficient, power-packed fun.
Jeep Grand Cherokee SRT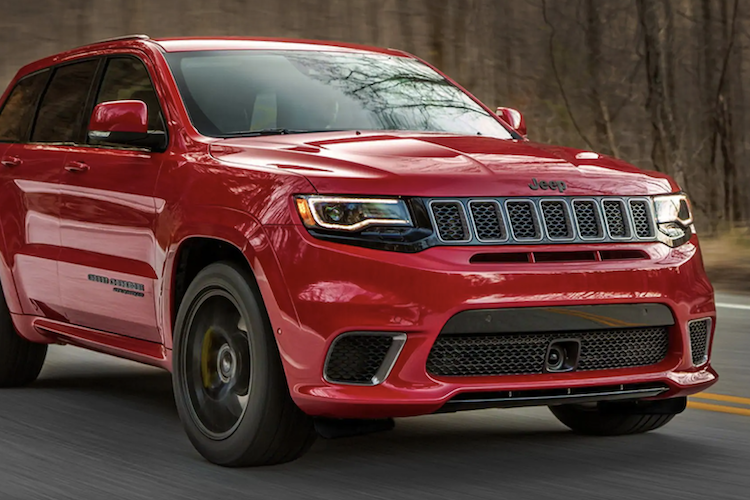 The $45,000 Jeep Grand Cherokee SRT is a beautiful, powerful vehicle, but it doesn't hold up well to scrutiny when it comes to overall performance and value. A 4.5 Liter V8 will get you almost 450 horses to use and enjoy, but with much power comes much responsibility—and higher prices.
The fact that this car costs nearly $3500 a year to fuel up is reason alone for its drop in value shortly after you drive it off the lot. Of course, if you are okay with hitting up several gas stations for snacks and beverages, you're good to go with this vehicle.
Toyota Tundra 4WD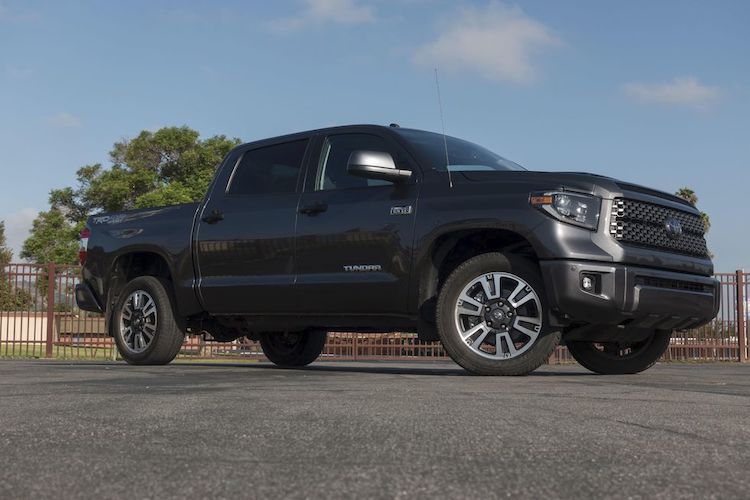 Although the Toyota Tundra has some serious towing power and brute strength that serves a purpose when hauling equipment and other "toys," many buyers of this brand are not happy with its overall lack of fuel efficiency and problems with its transmission.
Apparently, a bargain price of $47,000 does not get you any financial savings when it comes to repair and refueling needs. Your Tundra will be netting around 15 miles per gallon in between hook ups, so make sure you've got enough cash on hand to deal with extra trips to the pump.
Dodge Durango SRT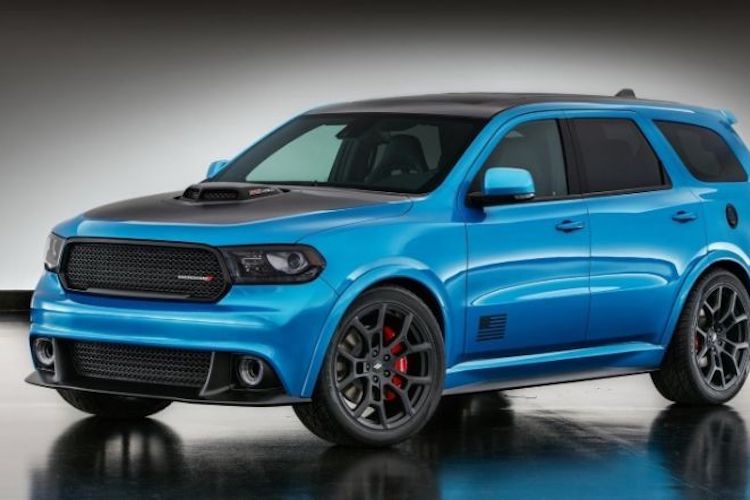 Drivers might be tempted to use the quick acceleration features of the Dodge Durango, after it all it can go from zero to sixty in under 5 seconds. The thrill of that chase however, will soon fade in light of the toll it will take on your wallet. A new $42,000 model comes fully equipped to cater to your thrill-seeking needs, but use caution when handling your sturdy SUV.
A Hemi V-8 and 475 horsepower engine are Dodge's crowning achievements when it comes to the SRT, but it may just be your downfall if you are tempted to drive with a lead foot. Any savings or rebates that you could incur from purchase will quickly end up in your gas tank.
Chevrolet Equinox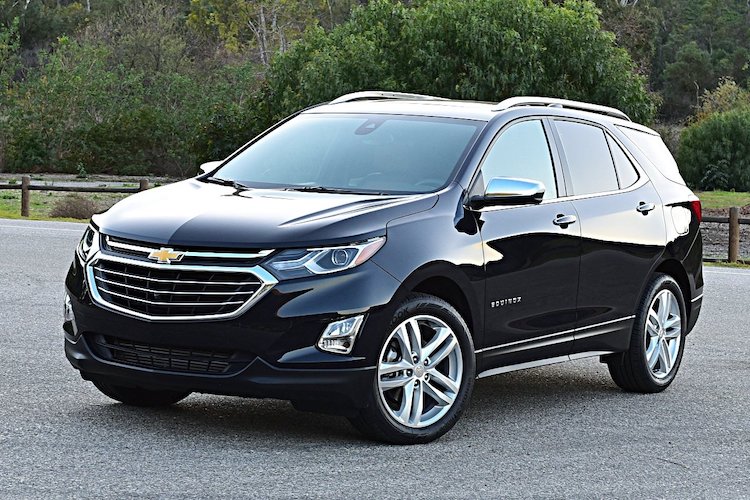 The Chevrolet Equinox is one of those SUVs that is spacious and roomy enough to feel like a luxury ride without the luxury price tag. Coming in at around $25,000, the Equinox has ample head and leg room, and owners are privy to its superior handling and sleek design that make it look attractive as you zoom down the highway.
Unfortunately, the Equinox will also yield you almost 30 percent in depreciation after your first year and almost $2300 in gas for operation annually. If you're down for looks only, consider picking one of these beauties up. If you're more concerned with your financial health, however, consider shopping elsewhere.
Chevrolet Camaro ZL1 1LE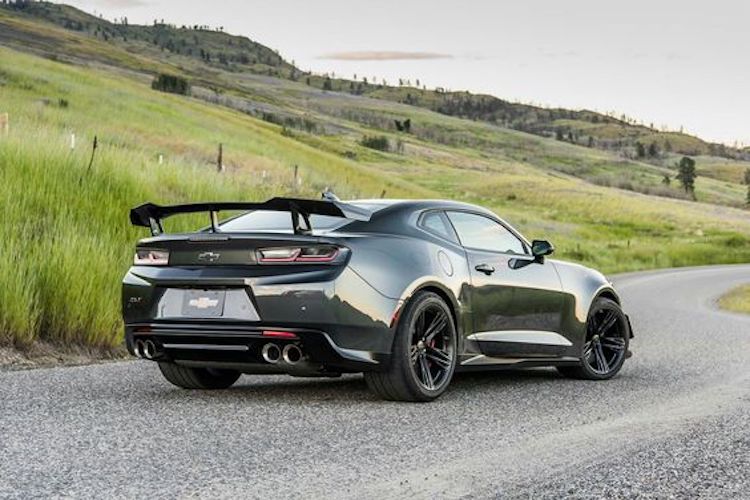 The Chevrolet Camaro can be quite affordable or quite ostentatious, depending on the options that you choose for your drive. Ranging in price from $25,000-$60,000, the model boasts a 650 horsepower 6.2 liter V8 that will keep you humming down the road quite happily—if you're not concerned about gas mileage or fuel efficiency.
We already know that poor gas mileage won't deter a true Camaro lover from picking up one of these high-performance vehicles. They are prepared to take the good with the bad, dealing with additional gas and maintenance costs that come with owning a dream car.