These Celebrities Left Hollywood For Normal Jobs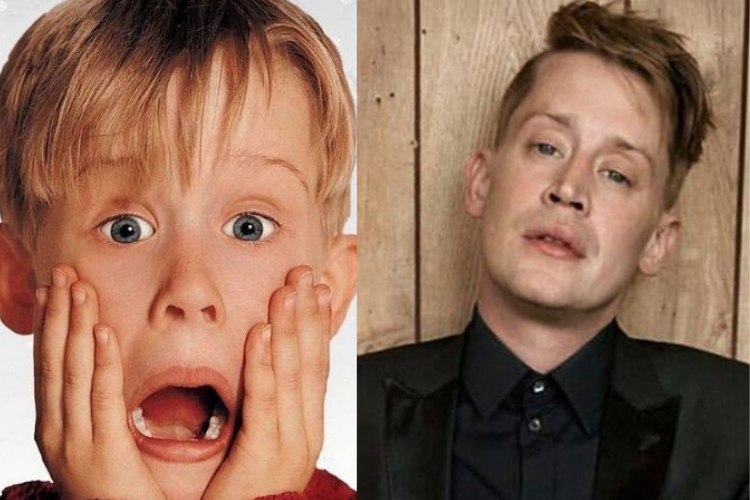 Making it in Hollywood is a dream for many and one that only a select few get the chance to fulfill. Some people become stars after breakout roles while very young, even as child actors, leading to years of success in show business. But that's not always the case. 
Unfortunately, all too often, we've seen many of the past's brightest stars leave the limelight and go into downward spirals. One day they're on screens allover on top of the world, and the next, they're crashing hard back down to Earth, usually very publicly. We know you'll recognize some of these familiar faces whose personal lives took a turn for the worse… 
Amanda Bynes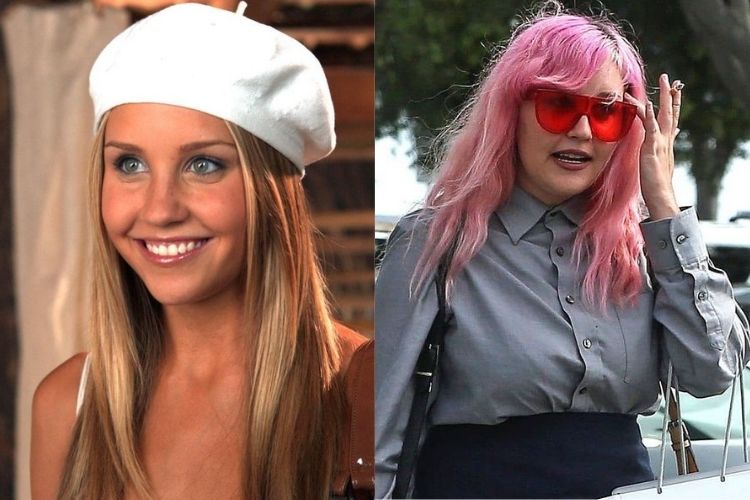 Amanda Bynes first became a household name for an audience of kids and teens when she joined the cast of the popular Nickelodeon sketch show All That in 1996. For the next ten years, her popularity rose, getting her own variety show, The Amanda Show before starring on the big screen in the films What A Girl Wants! and She's The Man.
After co-starring in the WB's What I Like About You, she started on a downward trajectory in 2012 where she was accused of three hit-and-runs. She was then caught driving with a suspended license, and threw some drug paraphernalia out of her NYC apartment window. Shortly after, she entered a rehab center in California, and bizarrely tweeted about abuse she received as a child.
Edward Furlong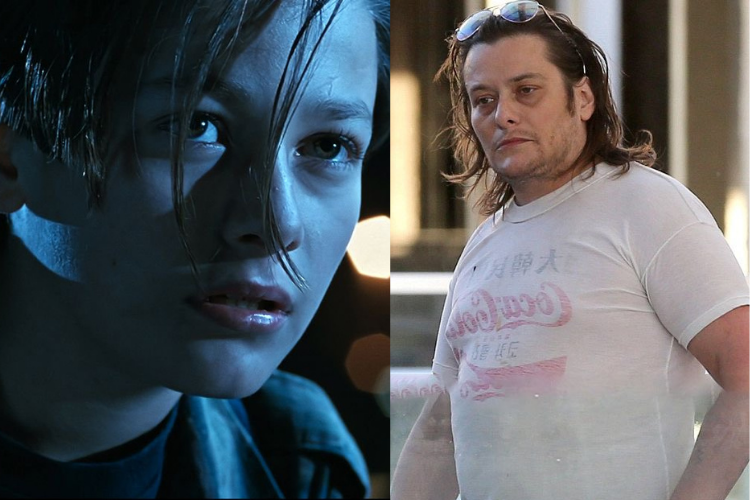 Actor Edward Furlong won numerous awards for his portrayal of John Connor, in the sci-fi thriller Terminator 2: Judgement Day. Just a year later, he won a Saturn Award nomination for his work in Pet Sematary and a Young Artist Award.
Unfortunately for the young actor, his real-life shared many similarities with his character on-screen. He has said that he was "on and off" hard drugs from ages 22 to 26. Furlong has been in rehab multiple times and has been arrested and jailed for assault of an ex-girlfriend.
Shaun Weiss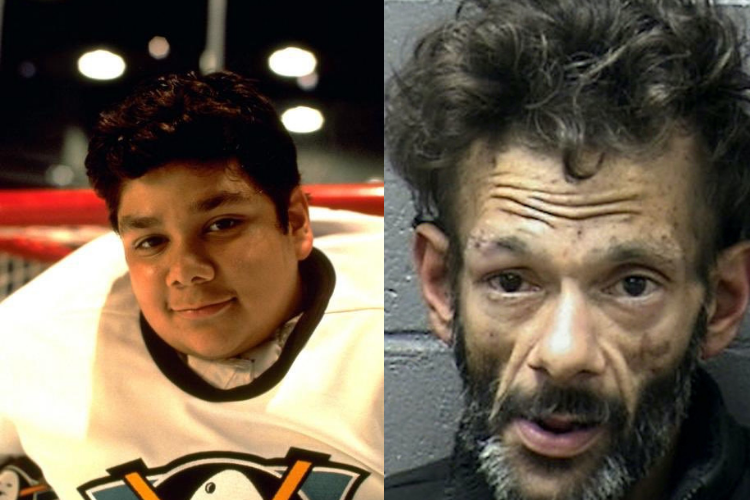 Shaun Weiss was one of the stars who many probably don't know by name but know for a memorable role. Playing the  affable goalie Goldberg of the hit '90s franchise The Mighty Ducks, Weiss' performance stands out in the films.
Weiss' acting career never really took off however. He has struggled with drug abuse for years. In 2017, he was sentenced to 150 days in jail for petty theft but was also arrested possession of methamphetamine shortly after. He posted on social media in 2018 that he had hit "below rock bottom" and has been looking to get help. He publicly celebrated one year of sobriety in 2021.
Jake Lloyd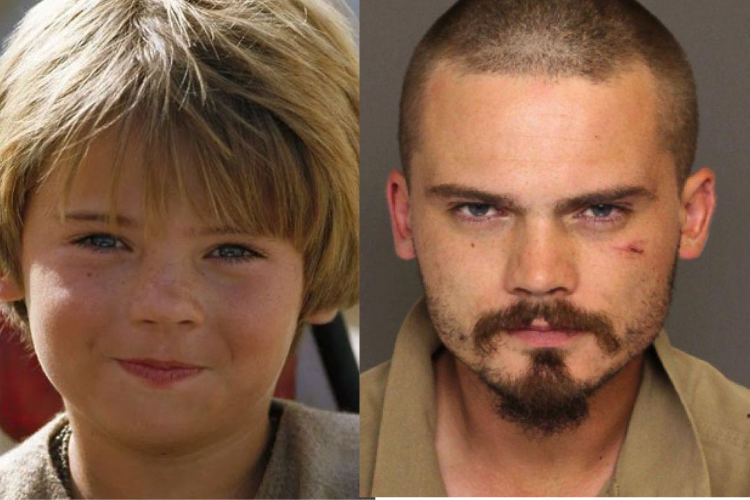 Jake Lloyd is certainly not a huge name these days but in 1999 his face was seen by millions in a pivotal role. In Star Wars: Episode I – The Phantom Menace, Lloyd was cast as the young Anakin Skywalker, who would eventually grow up to be Darth Vader, one of cinema's most iconic villains. Though, the response he would receive to his portrayal was extremely negative.
Because of the bullying he received at school and in the press, he retired from acting in 2001. This also may have led to some mental health challenges that he's had as well. In 2015, he was nearly charged for assaulting his mother, and was arrested a few months later for reckless driving and resisting arrest after a high-speed police chase.
Haley Joel Osment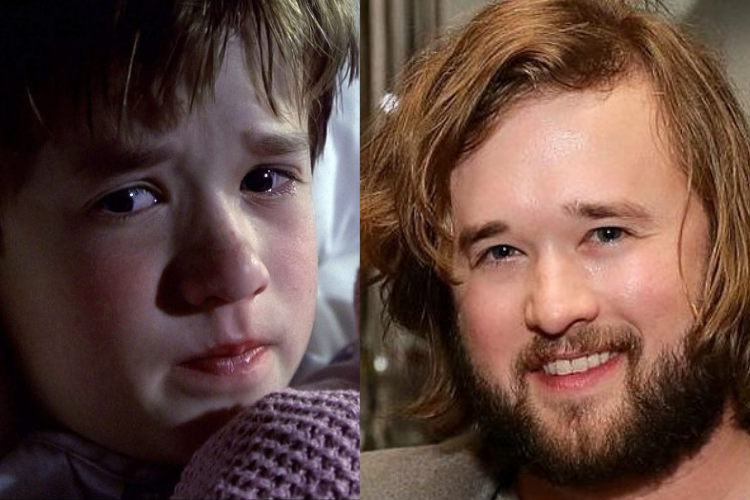 Haley Joel Osment became a household name after his pivotal performance alongside Bruce Willis in the 1999 critically-acclaimed thriller The Sixth Sense. He became the second-youngest actor to ever receive an Academy Award nomination, and would lead him to star in other films such as Pay It Forward and Steven Spielberg's A.I. Artificial Intelligence.
It seemed like Osment's star was going to be burning bright for many years in Hollywood, but his career seemed to peak after only a few years since his breakout role, appearing in only small parts here and there. In 2006, he broke a rib and shoulder blade in a car accident after driving under the influence. He was sentenced to probation and to attend a  mandatory alcohol rehab program.
Shia LaBeouf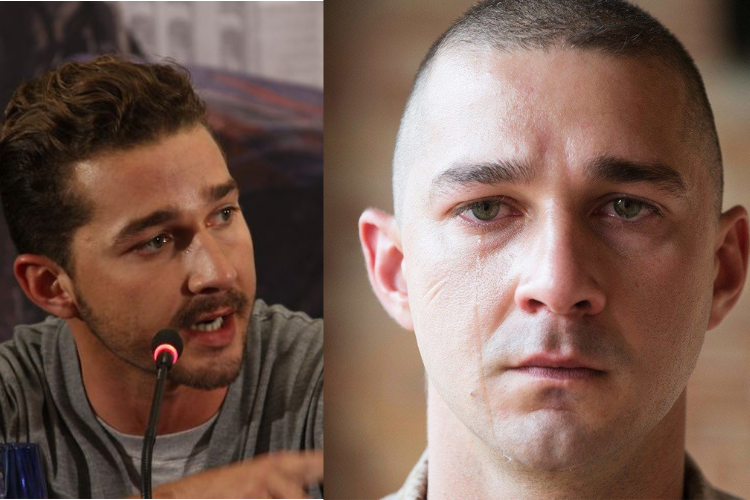 Shia LaBeouf was one of the first stars that made it big from the Disney Channel, playing the title role in the teen comedy Even Stevens. He would then go on to even bigger roles onscreen such as in movies Holes and the Transformers franchise. It looked like he would be a Hollywood mainstay for many years to come.
Since becoming a household name, he has struggled with alcoholism, having been arrested on multiple occasions for disorderly conduct. In 2020, he was charged with battery and petty theft and was sued by his ex-girlfriend musician FKA Twigs for battery and assault as well.
Not all stars who opt to leave show business do so because they got into trouble with the law or have struggled with addiction. Some actors, understanding that the entertainment industry is as stable as a wobbly wooden bridge, opted to walked away from it all even at the peak of their careers. Let's see which stars chose to give it all up for regular everyday jobs…
Julia Stiles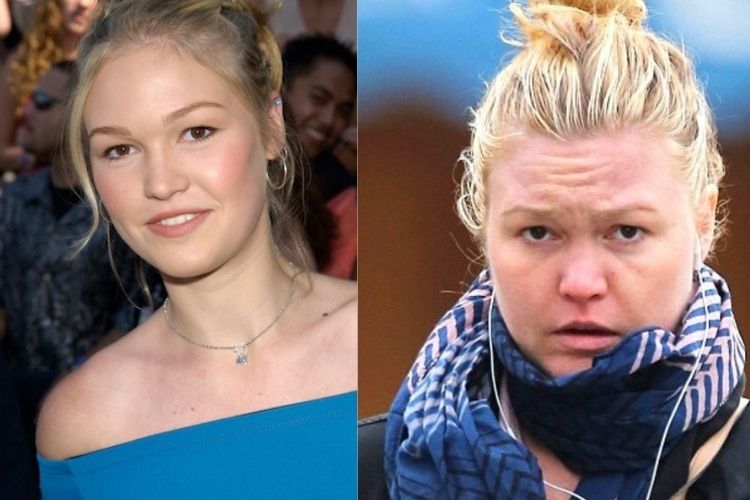 There was arguably no bigger next "it" female star at one time than Julia Stiles. While starring in 10 Thing I Hate About You, alongside Heath Ledger, her star rose quickly and widely. Stiles became a mainstay in Hollywood for many years, until a monumental life event demanded that she pump the brakes.
In June of 2017, Stiles announced that she and her husband Preston J. Cook were expecting their first child. Shortly after the birth of their son, Stiles became a full-time mom, and has remained in that role ever since. She hasn't, however, ruled out a potential return to the big screen someday.
Phoebe Cates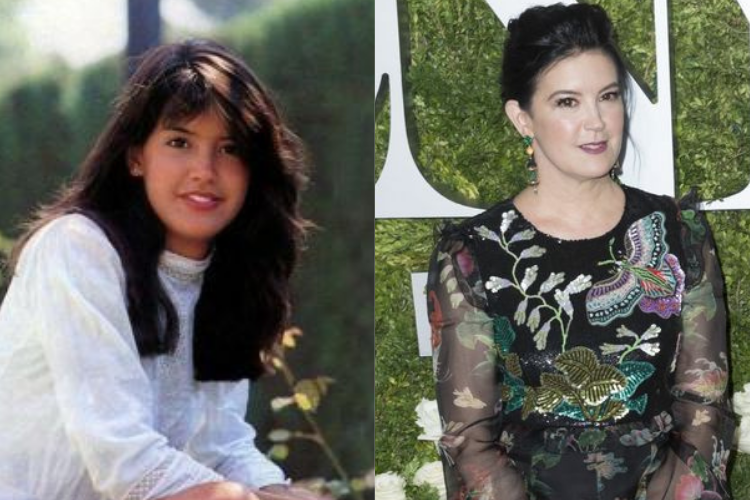 Phoebe Cates' most memorable performance was her role as Linda Barrett in Fast Times at Ridgemont High. She could have been an A-list actress with plenty of roles at her fingertips, but she chose to do something else. Phoebe decided to live a quiet life after her last role in The Anniversary Party in 2001. Keep reading to find out what she did….
Phoebe Cates settled down with award-winning actor Kevin Kline and started a family. Kevin had plenty of roles available to provide for the family, so Phoebe decided to be a stay-at-home mom instead of continuing her career. She later decided to open a New York-based boutique called Blue Tree after her children were grown. She continues to run her business today.
Lark Voorhies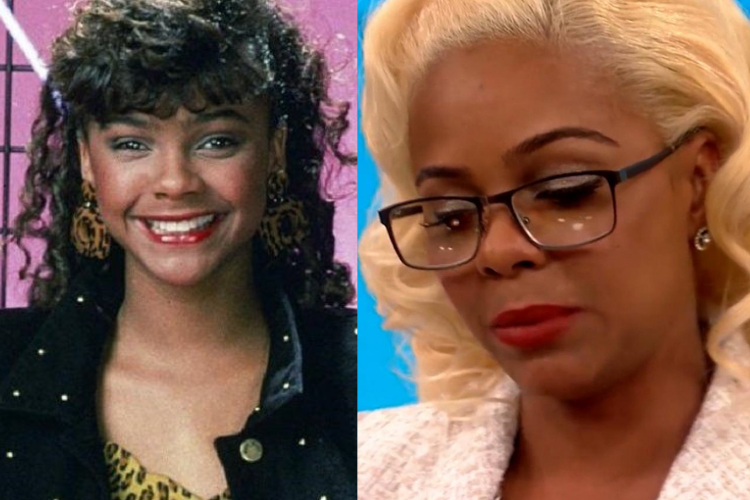 Lark Voorhies is well-known for her role as Lisa Turtle on the NBC sitcom Saved by the Bell. She won the Young Artist Award twice for her performance on the show. Lark also appeared in other movies and television shows such as In the House, Star Trek, Closer to God: Jessica's Journey, and Robot Chicken. She needed a change after years in the spotlight….
Lark Voorhies actually became a writer. She released her first book in 2010, and it was entitled Reciprocity. True Light and Trek of the Cheshire were published the following year. Her books received mixed reviews on Amazon, but at least she has the opportunity to do something she loves. Lark Voorhies is also currently working on indie films and music production.
Mia Sara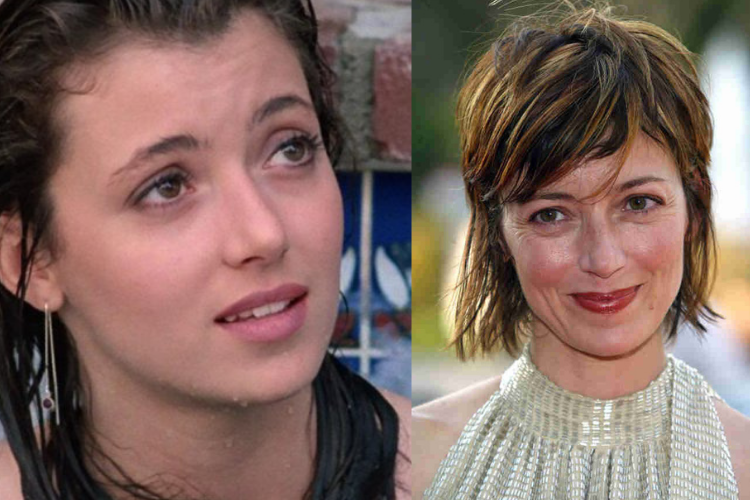 Mia Sara played Matthew Broderick's girlfriend in Ferris Bueller's Day Off after her debut as Princess Lili in Legend. The actress won the Saturn Award for Best Supporting Actress for her performance as Melissa Walker in Timecop. But never really crossed into mainstream fame, however.
She focused on motherhood for since she had two children, and says she considers herself retired from acting. In the last few years, she has been writing poetry, being a column contributor to the publication Barrelhouse.
Sarah Michelle Gellar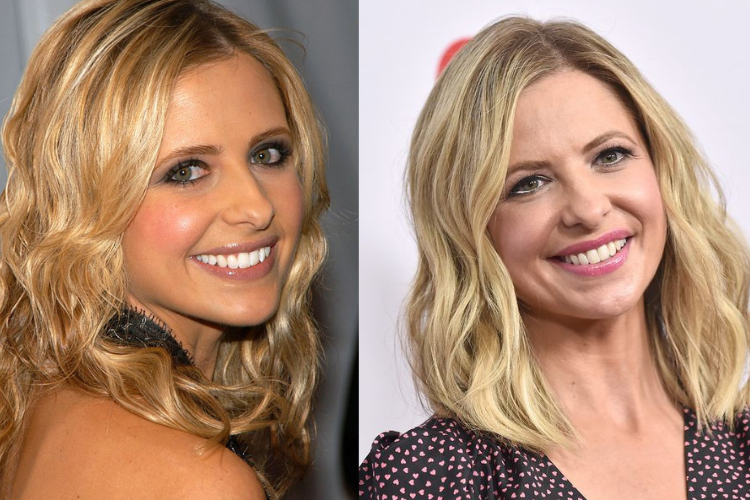 Sarah Michelle Gellar was a popular actress in the 1990s and early 2000s starring in films and television shows such as I Know What You Did Last Summer, Scooby-Doo, and Buffy the Vampire Slayer. Sarah Michelle Gellar stepped away from the spotlight to create her own company. Sarah created Foodstirs with Galit Laibow and Greg Fleishman to connect with their children.
Sarah and her friends were inspired by the idea of connecting with their children through baking. There weren't a lot of kid-friendly products at the time, and Sarah decided to change that. Foodstirs offers baking kits, equipment, and kid-friendly recipes and the products are now available in over 8,000 stores.
Freddie Prinze, Jr.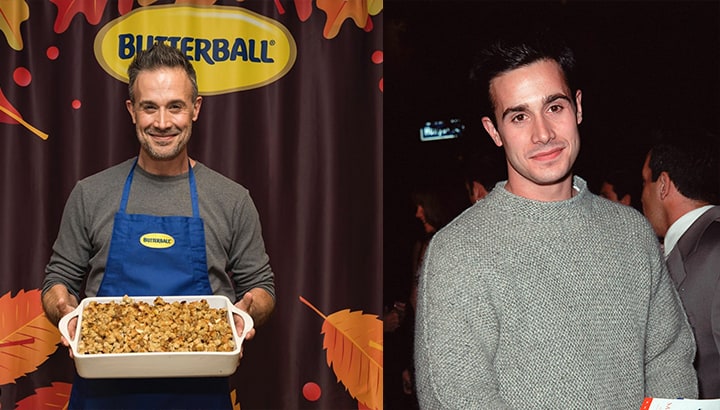 Freddie Prinze, Jr. was a teen heartthrob in the 1990s and early 2000s and starred in movies such as I Know What You Did Last Summer, She's All That, and Summer Catch. Freddie was once a popular actor but has since changed his focus to cooking. He and his wife, Sarah Michelle Gellar, decided to go with the same career after acting….
Freddie Prinze, Jr. published his first cookbook after working as a producer and director for WWE in 2016. The cookbook is entitled Back to the Kitchen: 75 Delicious Real Recipes (and True Stories) from a Food-Obsessed Actor. 
Mara Wilson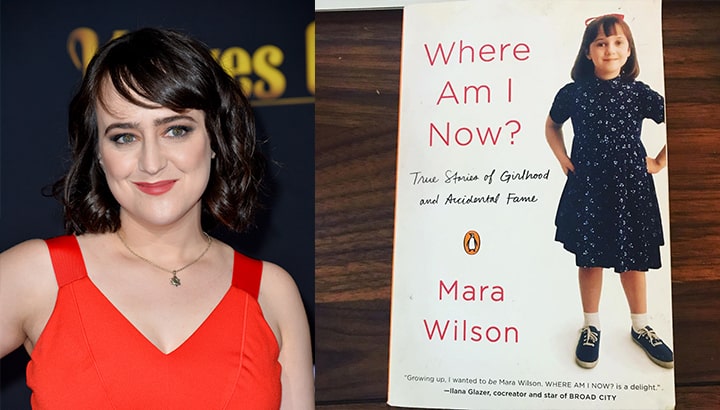 If you grew up in the 1990s, you'd definitely remember Mara Wilson. Her most popular film roles were the adorable Natalie in Mrs. Doubtfire and the intelligent Matilda Wormwood in Matilda. She was a successful child star that was sure to star in more films, but that changed when she decided to retire to focus on something a little more reliable….
That's right; Mara Wilson retired from acting to pursue a career in writing. She has a talent for storytelling that can be utilized in her new job. Mara was never focused on fame, and the transition from being in the spotlight to living a quiet life has been surprisingly easy for her. Mara's most popular book is entitled Where Am I Now? True Stories of Girlhood and Accidental Fame.
Haviland Morris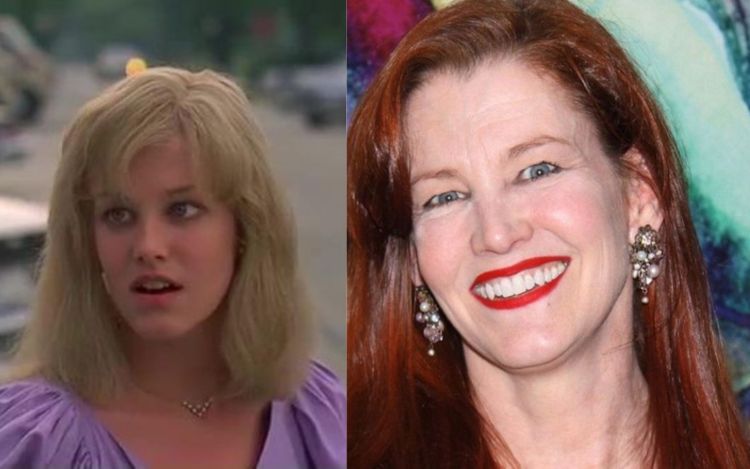 Most of the actors of note from the 1980s were likely in a John Hughes film. Haviland Morris is no different, as she was a prolific child star in Sixteen Candles, and later appeared in Gremlins 2: The New Batch.
In the 2000s, she could be found in several television shows like The Good Wife and Blue Bloods, as well as the mother in Home Alone 3. She has now changed careers and is a licensed real estate broker with Halstead Properties.
Rick Moranis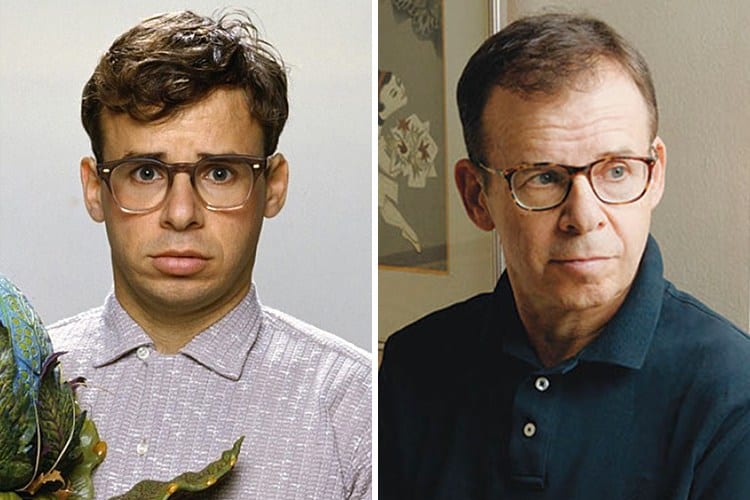 Rick Moranis is a legend in the film industry for his comedic performances in films such as Ghostbusters, Spaceballs, and Honey, I Shrunk the Kids. He was one of the most sought after actors during the 1980s and 1990s. Rick was successful and seemed to just disappear from the Hollywood scene after a devastating loss in his family in 1991….
Rick Moranis lost his wife, Ann, to illness in 1991 and decided to take everything he earned to become a stay-at-home dad to his two children. He wrote in his free time and spoke in an interview, saying, "Stuff happens to people all the time, and people make adjustments, change careers…. Really that's all I did." Rick seems to enjoy his time at home.
Shannon Elizabeth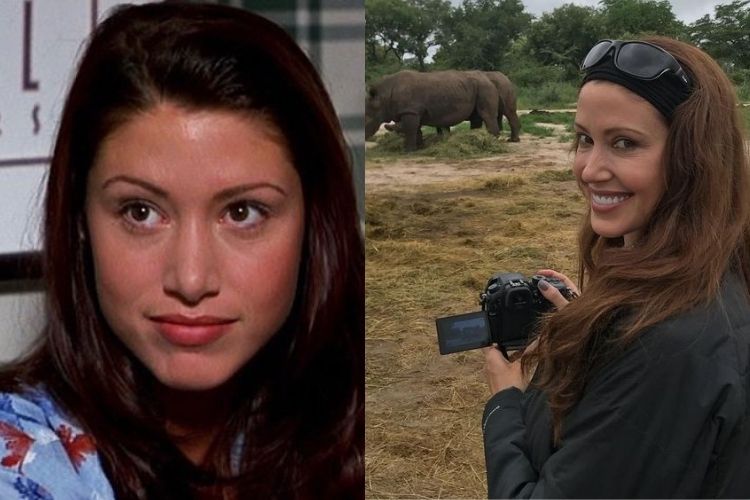 Shannon Elizabeth first stole scenes in her extremely-memorable role as the foreign-exchange student, Nadia in 1999's American Pie. She went on to appear in other films like Scary Movie, Thirteen Ghosts, and Jay and Silent Bob Strike Back. Her stunning looks  also landed her on the cover of Maxim magazine in 2008.
In 2006, she described poker as her second career and was definitely one of the "leading celebrity poker players," earning some moderate success in some World Series of Poker tournaments in the mid-2000s. Over the last few years, she has been living in South Africa, and has founded the a nonprofit, called the Shannon Elizabeth Foundation, with focuses on conservation and putting an end to rhino poaching.
Geena Davis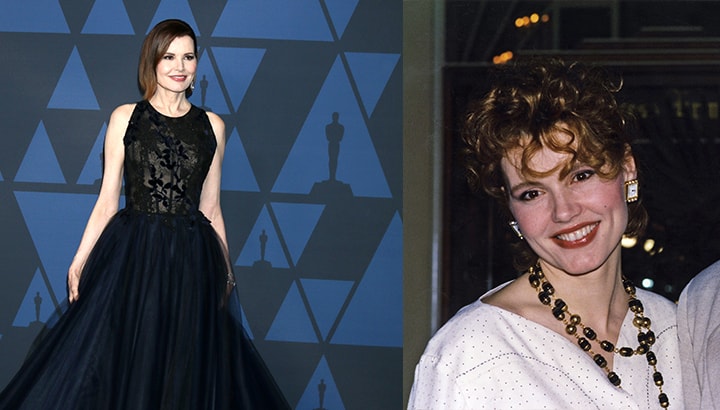 Geena Davis is well-known for her roles as empowered women. She starred in films such as Thelma and Louise and A League of Their Own. These roles allowed her to become hyper-aware of how women are represented in Hollywood. She spoke to The Guardian in an interview and talked about how women are treated in the industry. Geena went on to make a difference in the world….
Geena Davis is now an activist who sponsors research. Some of this research found that women make up only 17 percent of movie scenes. This research led to the founding of the Geena Davis Institute on Gender in Media in 2006. This group aims to promote gender balance in movies and media. Geena wants women to be treated equally and frequently holds symposiums on the subject.
Mike Vitar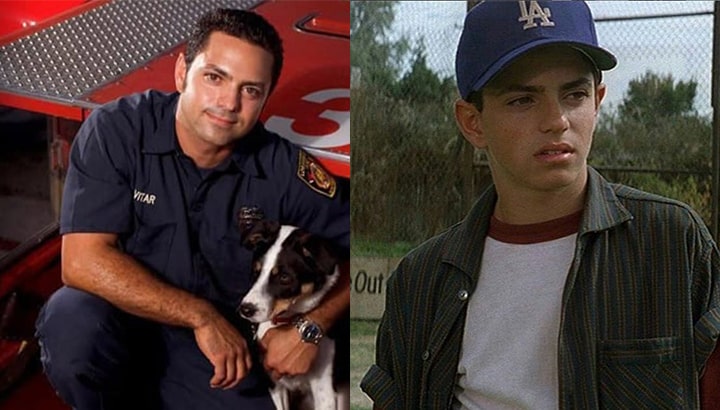 Mike Vitar was a prime choice for sports movies after starring in The Sandlot as a preteen. This helped him land a role in The Mighty Ducks film franchise. He quickly realized those new film roles are few and far between and decided to make a change. He needed a steady paycheck and chose to do something to help others….
Vitar chose to become a firefighter to save lives and help people. He graduated from high school in 1997 and started working for Gerber Ambulance as a stepping stone into firefighting. Mike started his firefighting career in 2002 for the Los Angeles Fire Department. He gets that steady income he was looking for, as well as early retirement.
Lauren Conrad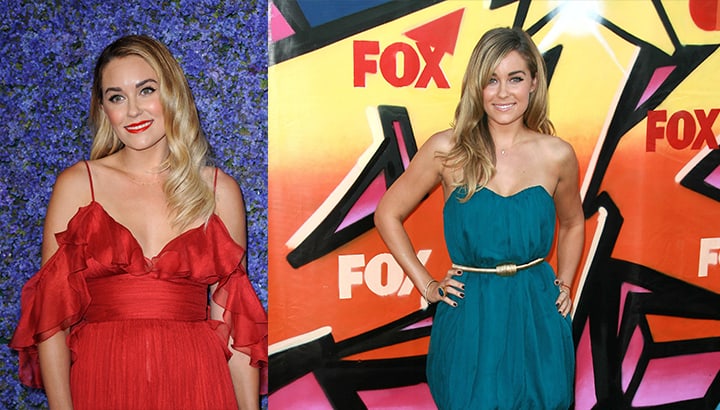 You may remember Lauren Conrad from the hit reality series about a wealthy young people called Laguna Beach and its sequel, The Hills. Lauren was the highest-paid cast member on The Hills, but she knew it was something she didn't want to be a part of forever. She went in a different direction in 2009 after realizing reality television was a short-term plan….
Lauren Conrad took control of her career and decided to start writing and designing. She went on to write a successful series and become a New York Times number one bestselling author with 12 published books. Lauren also recently launched a swimwear line at Kohl's. It seems as though she didn't need the fame or fortune from television to remain successful.
Vanilla Ice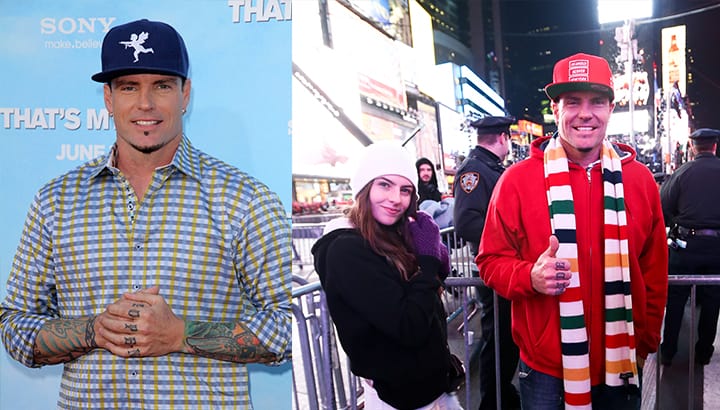 Robert Matthew Van Winkle or Vanilla Ice had the first hip hop single to reach the top of the Billboard charts. Ice Ice Baby reached the top of the charts in October 1990, and Vanilla Ice was thrilled that his song was loved by all. He had a hard time afterward finding similar success with other songs, so he decided to make a change….
Vanilla Ice decided there was money to be made in flipping houses. The pay is steady, and if you make the house stand out, it makes for an excellent payday when it sells. He chose to start this business in Florida and has been at it for over two decades. He seems to be passionate about his choice and is making good money while doing it.
Cameron Diaz
After a modeling career, Cameron Diaz rose to movie-stardom in the 90s with her appearance in the popular comedies, The Mask and My Best Friend's Wedding, and then later as the title character men are fawning over in There's Something About Mary. Shortly after, she starred in Charlie's Angels and later voiced Fiona in the animated hit Shrek and its subsequent sequels. With jaw-dropping good looks and likable personality, she was a mainstay in Hollywood for over twenty years, but hasn't appeared in a movie since 2014.
Since that time, Diaz married singer Benji Madden, had a baby girl and started a brand of "clean wine" called Avaline. She told fellow actress Gwyneth Paltrow in 2018 that she had retired from acting and that she "got peace in my soul," citing some of the reasons being related to the intensity of the work schedule and being constantly in the public eye. She has released two books The Body Book: The Law of Hunger, The Science of Strength, and Other Ways to Lover Your Amazing Body and The Longevity Book: The Science of Aging, the Biology of Strength, and the Privilege of Time.
MC Hammer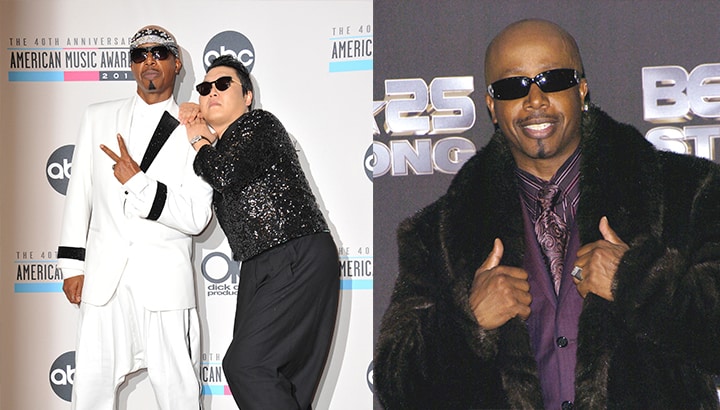 Stanley Kirk Burrell, otherwise known as MC Hammer, was an American Rapper popular in the late 1980s and 1990s. He went through some problems when his music career stalled, which led to bankruptcy. MC Hammer decided to become ordained in the Church of God in Christ so he could preach. He realized his music career was over and wanted a career change….
MC Hammer now lives a modest life, making around $50,000 per year as a minister. He now considers his MC title to stand for "Man of Christ," and he loves to preach in small churches where people wouldn't expect to see him. He is recognizable from his music career and loves to be with the public. MC Hammer is enjoying his new life away from Hollywood.
Jonathan Taylor Thomas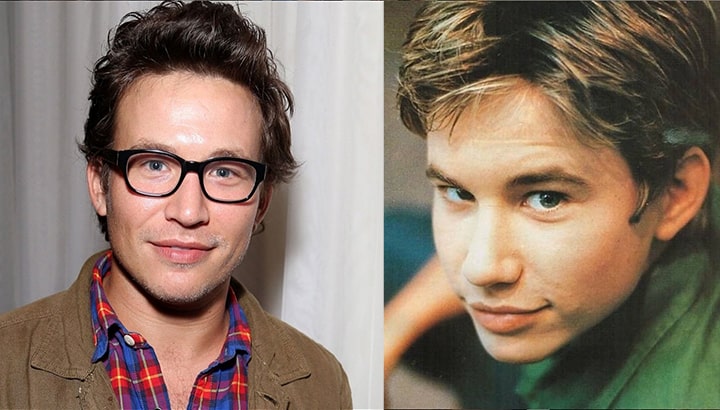 Jonathan Taylor Thomas is well-known for his roles in Home Improvement, Wild America, and Man of the House. He became very successful at a young age, and this gave him the title of teen heartthrob for girls all over the country.
Then, everything changed. Jonathan Taylor Thomas decided to further his education and went to some of the best universities around the world. He went to Columbia, Harvard, and even St. Andrew's University in Scotland. JTT did an interview with People magazine, where he discussed completing his studies and focusing on writing scripts and directing. He decided he was more interested in working behind the camera.
Leelee Sobieski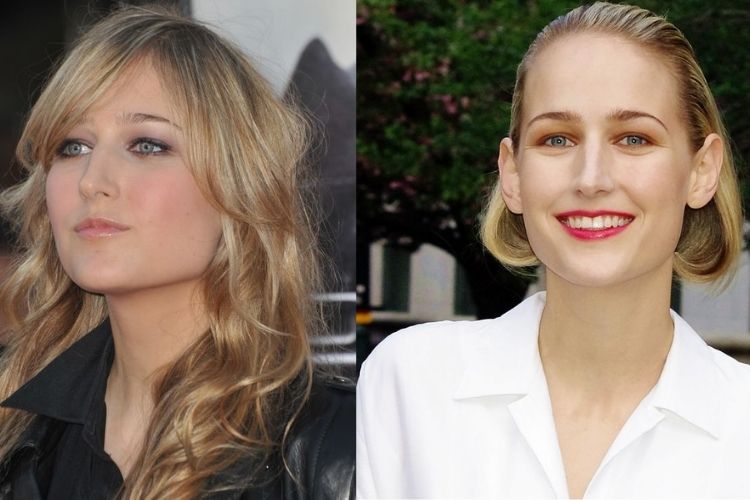 Leelee Sobieski you may not remember by name, but you could probably recall seeing her in films such as Never Been Kissed alongside Drew Barrymore, Deep Impact, Joy Ride, Eyes Wide Shut, and The Glass House. She became a star while she was still a teenager and even got Golden Globe and Emmy nominations for the TV projects Joan of Arc and Uprising.
She decided to quit acting in 2012, stating in a Vogue interview that her marriage and children came first, leaving almost no time for working in show business. Aside for her family responsibilities, she mentioned that she did want to be physical on-screen with co-stars since it's like "walking through fire." Nowadays, the former child-star has pursued a career in art. She has had exhibits of her work displayed in London, Mexico, and Paris had a solo gallery debut at the Journal Gallery in New York in 2018.
Macaulay Culkin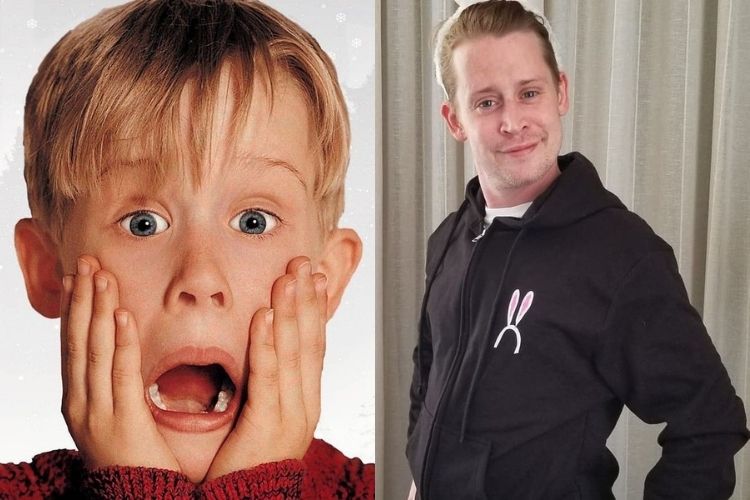 Macaulay Culkin was quite-arguably, the hottest child-star of the early 90s. While first appearing in the classic comedy Uncle Buck and then shortly after in Home Alone, My Girl, and Home Alone 2, it seemed that his career was unstoppable. Much like many former child actors, he struggled with drug problems, and wasn't in many movies after the mid-90s.
While Culkin hasn't been in movies for over a decade now, but still maintains a slight connection to Hollywood. Through his podcast, "Bunny Ears Podcast," he interviews today's stars while wearing bunny ears. Primarily, he is working on his website, bunnyears.com, a lifestyle site, which he mentioned in an interview on The Tonight Show in 2018, also pokes fun of lifestyle trends.
Karyn Parsons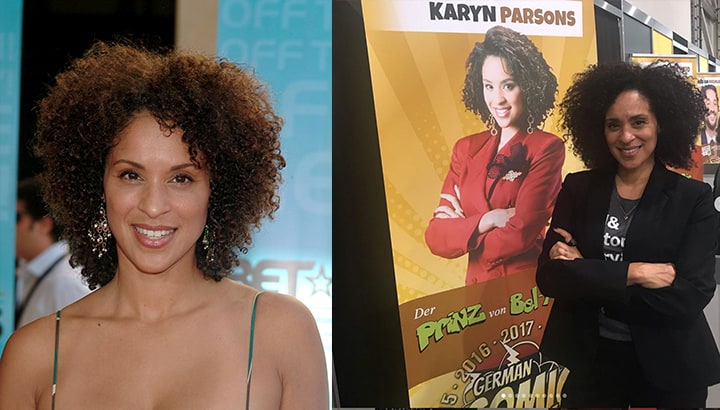 Did you watch the Fresh Prince of Bel-Air on NBC in the early 1990s? If you did, you might remember Karyn Parsons playing the role of cousin Hilary Banks. She also starred alongside Damon Wayans in Major Payne in 1995. Karyn has been in the spotlight for most of her career, picking up small roles in television and film, but her passion is the Sweet Blackberry Foundation…. 
The Sweet Blackberry Foundation is a production company that aims to educate children on black history. They produce short films that help children learn. One example is called "The Journey of Henry Box Brown." The film tells the story of a former slave that mailed himself to freedom in a small wooden crate. Karyn also published her first book in 2019 entitled How High the Moon.
Jennie Garth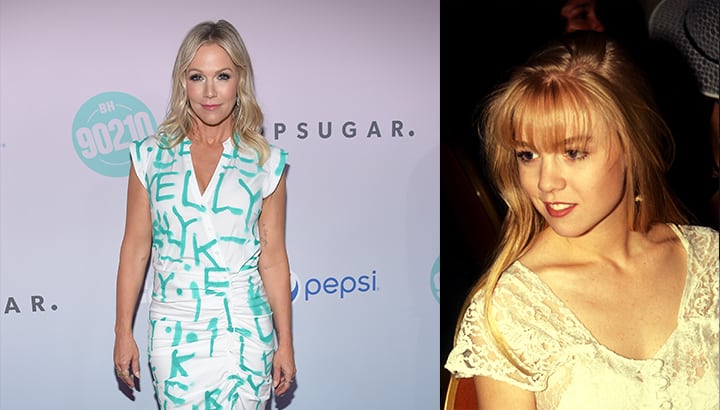 You may remember Jennie Garth from her role as Kelly Taylor on Beverly Hills, 90210. She also appeared in other television shows such as What I Like About You and Dancing With The Stars. Jennie even had her own reality show entitled Jennie Garth: A Little Bit Country. She's still an actress in Hollywood but has ventured into other areas….
Jennie Garth is now a businesswoman that collaborates with companies on projects. She created a limited edition mom gift box with TheMomGiftBox.com. It contained items for moms to help them feel pampered, such as jewelry, candles, and face masks. Jennie also worked with Dune Jewelry in 2018 to create the Traveling Heart Collection. She also ventured into exercise videos and released the Body in Progress video in 1993.
Kevin Jonas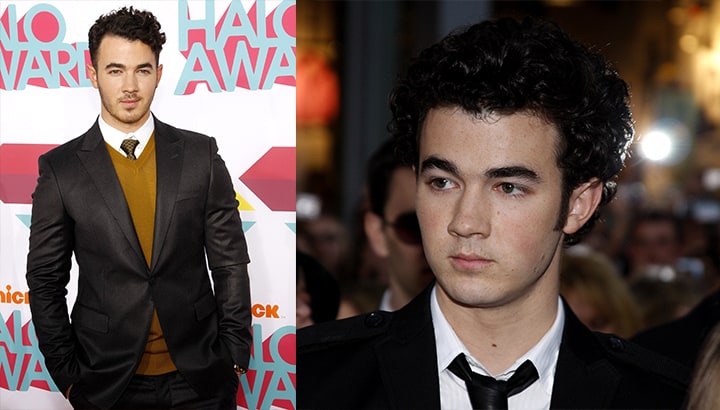 Kevin Jonas was a part of the singing sensation The Jonas Brothers. He was only 18 years old when the group became famous for their teen pop songs. Kevin met his now-wife, Danielle, and got married in 2009. This was the beginning of the end for the band. Kevin was the oldest and decided it was time to focus on his new family….
Joe and Nick Jonas stayed in the spotlight, forming their own bands, while Kevin got a job as a contractor. He lives in New Jersey with his wife, Danielle, and two daughters, Valentina and Alena. His work as a contractor gives him a stable income that supports his family. He no longer has to worry about being famous to provide for his family.
Steven Anthony Lawrence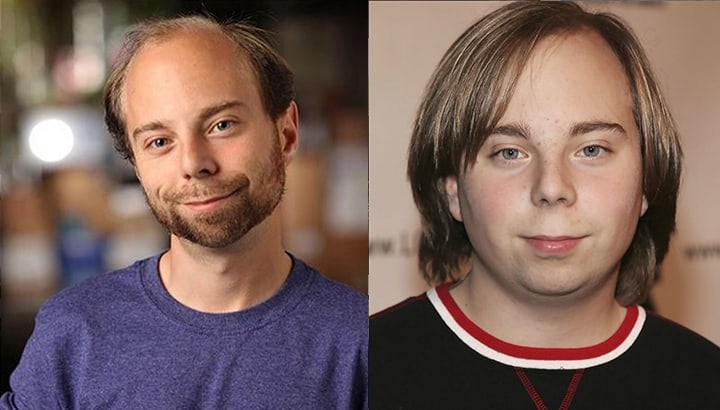 Steven Anthony Lawrence is a former Disney Channel star with roles on Even Stevens and That's So Raven. His most well-known character is Beans from Even Stevens. Steven Anthony Lawrence also played in a variety of movies such as Cheaper by the Dozen, The Cat in the Hat, and Kicking and Screaming. He decided to take on a different role recently….
Steven is now a teacher who offers classes for acting techniques. He also teaches his students the business side of acting while showing them how to negotiate salaries. It's an excellent job for him, as he has plenty of experience in the industry. He doesn't need to be in the spotlight to make a difference and loves his job.
Susan Boyle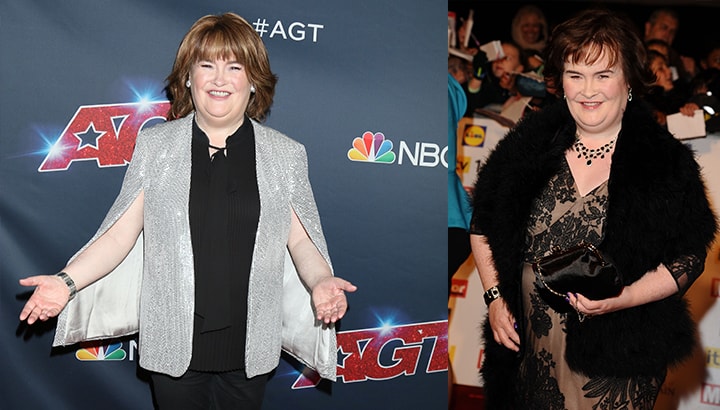 You may remember Susan Boyle from her stunning performance of "I Dreamed a Dream" on Britain's Got Talent in 2009. Susan was a shy woman who conquered her fears of performing for the public. She had a difficult time with fame after the show and decided to try something different….
Susan filled out an application to become a store manager for an attempt at a normal life. She couldn't stay away from singing, however, as she appeared on America's Got Talent in 2019 to sing the Rolling Stones' song "Wild Horses." She received a standing ovation for her performance. Susan made it all the way to the finale before being eliminated.
Angus T. Jones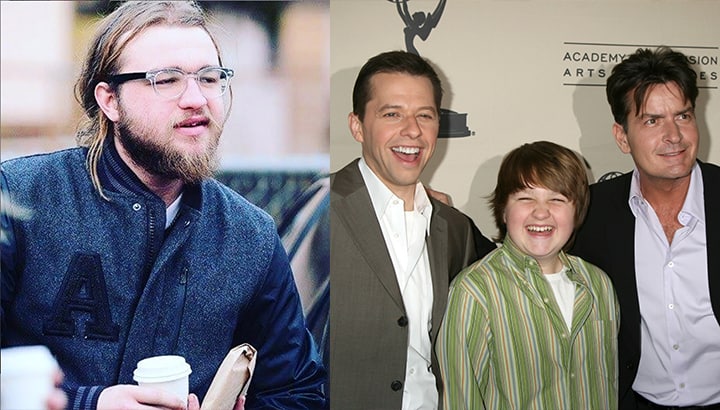 Angus T. Jones is a child star most well-known for his role as Jake Harper on Two and a Half Men. He grew up on our television screens, so it's only natural that he chose to retire from acting at the age of 17. Jones was one of the highest-paid child actors on television during his run, so he was able to do something he loved after retirement….
Angus T. Jones still receives residual payments from Two and a Half Men and decided to use those funds to start over from scratch. He partnered with Justin Combs in 2015 to launch an event planning service called Tonite. Justin Combs comes from money as well, as the son of the famous singer P. Diddy. Jones and Combs hope to run a successful business away from the limelight.
Angelina Pivarnick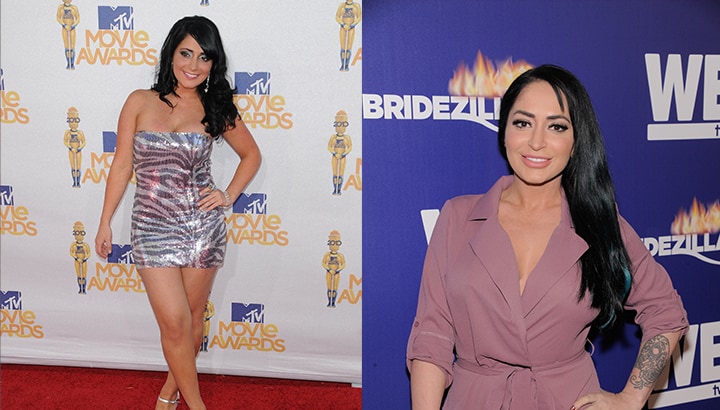 You may know Angelina Pivarnick from the MTV reality show, Jersey Shore. She left town in season one after refusing to show up to work at a local t-shirt shop. Things have changed for Angelina since her Jersey Shore days. The rest of the cast has, for the most part, stayed in the spotlight with reality television shows, but Angelina is different….
Angelina Pivarnick is now an emergency medical technician. She helps to save lives and doesn't have to rely on ratings or silly antics to earn an income. She has a stable life away from the spotlight and enjoys helping people. This is definitely a major change from her days on Jersey Shore. She went from tanning and going to the gym to making a difference in the world and saving lives.
Geoffrey Owens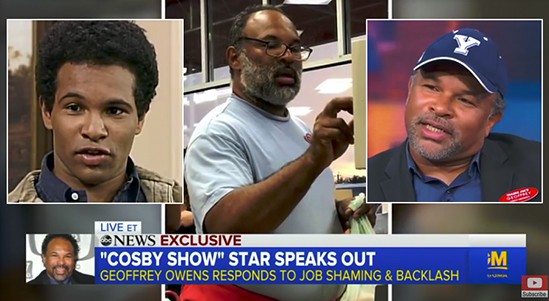 You may remember Geoffrey Owens from his role as Elvin Tibideaux on The Cosby Show. He went through quite an ordeal when the Daily Mail posted an article about him and his job as a crew member at Trader Joe's. Geoffrey needed a way to keep paying his bills when no acting roles were available. He didn't leave Hollywood like others in the business….
Geoffrey Owens is still auditioning for roles and doing some acting but needed an honest day's work to stay afloat. The article written by the Daily Mail caused an overwhelming response from the public while using the Twitter hashtag #ActorsWithDayJobs. Not all celebrities can have ongoing projects, and it's perfectly natural to find work elsewhere. Stars are people, just like everyone else.
Lisa Whelchel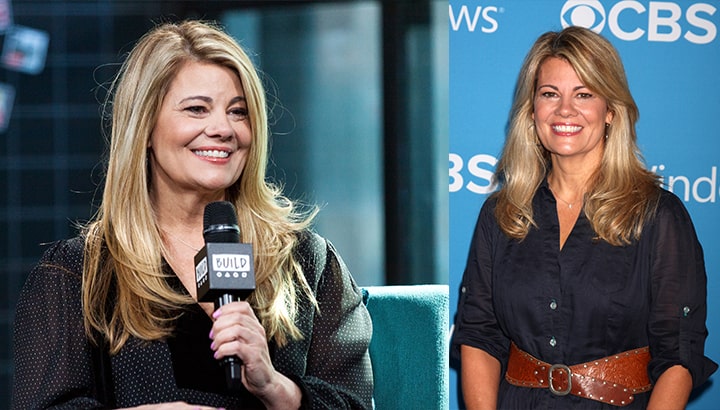 You may remember Lisa Whelchel if you watched The Facts of Life from 1979 to 1988. She played Blair Warner and was 14 years old when the show began. Lisa left the spotlight after marrying an associate pastor by the name of Steven Cauble. She chose to become a stay-at-home mom and author. She's had some success writing books since leaving the limelight….
Lisa Whelchel has been making quite a bit of money every year since publishing ten books on motherhood, religion, and a memoir. She's now a productive author and has plenty to be happy about. Lisa did go back to television for the 25th season of Survivor: Philippines, where she won $100,000 as a runner-up and the Sprint Player of the Season.
Al Green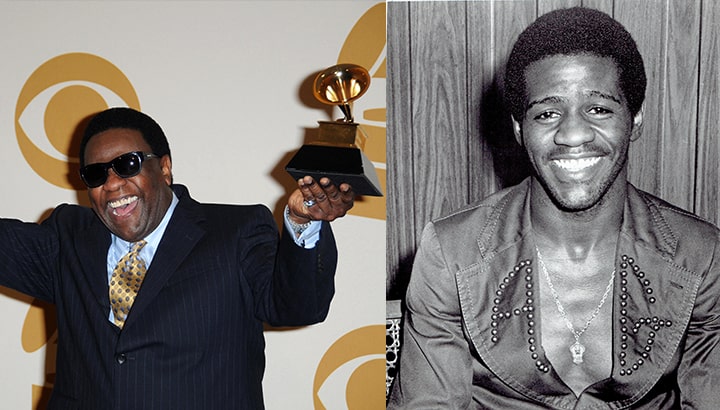 Al Green was a Rock & Roll Hall of Fame soul singer before something happened that changed his life forever. He had successful hits in the 1970s, such as "Tired of Being Alone" and "Love and Happiness." Al's life was great. He was successful and happy with his girlfriend, Mary Woodson White. Then, everything changed when Mary assaulted Al and took her own life at his Memphis home….
Al Green needed something positive in his life after these tragic events, so he decided to be ordained as a pastor at the Full Gospel Tabernacle in Memphis, Tennessee. Al didn't turn to religion for the pay but needed a change after losing his girlfriend, and it seemed right. He now works for the church full time and goes by Reverend Al Green.
Kris Humphries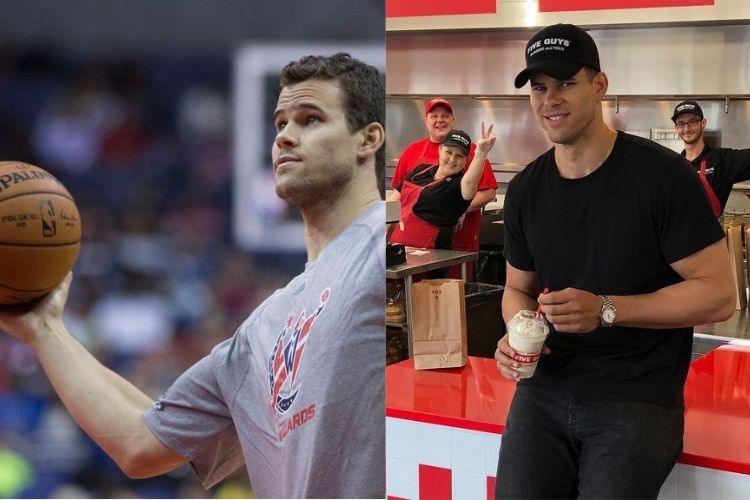 Kris Humphries spent his NBA tenure with eight separate teams and his playing career was nothing especially memorable. In fact, it wasn't his athletic ability that brought his name to the forefront; it was his romantic life. Humphries began dating TV personality Kim Kardashian in the fall of 2010, and got engaged in the spring of 2011. The wedding preparations and the wedding itself were televised on E! toward the end of 2011, but the bigger news came afterward.
After a grand total of 72 days of marriage, Kardashian ended up filing for divorce from Humphries. Later in 2011, Humphries requested an annulment of the marriage, citing that the entire marriage was a publicity stunt for ratings of the show Keeping Up With The Kardashians and the Kardashian brand. Humphries retired from basketball officially in 2019 and aims for a quieter life despite dating Instagram model Neyleen Ashley. He now runs a chain of Crisp & Green restaurants and a few franchises of the popular burger joint, Five Guys.
Taran Noah Smith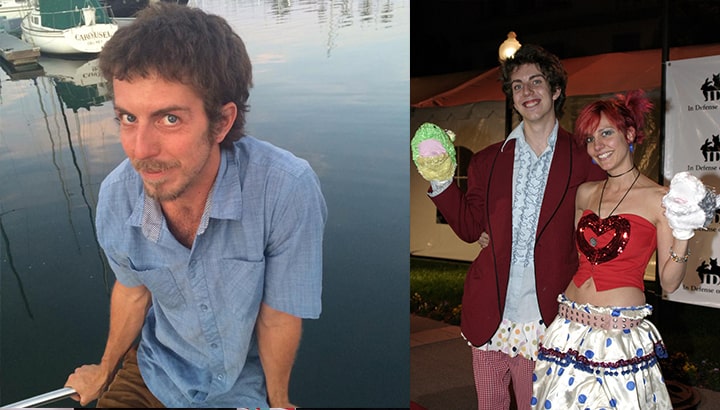 Taran Noah Smith grew up in front of our eyes while acting on the television show Home Improvement. He was only 7 years old when he started working on Tim Allen's hit show. Taran played Mark Taylor from 1991 to 1999 before deciding to call it quits in the entertainment industry. He now has a new lease on life with an unexpected venture….
Taran Noah Smith now produces soy-free vegan cheese for his vegan food company, Playfood. There is a growing market for vegan products, and it's believed it will be worth an estimated $4 billion by 2024. Smith has also taken on a new humanitarian venture where he's helped to rebuild homes affected by hurricanes. Home Improvement taught him lessons in life that he still utilizes today.
Gene Hackman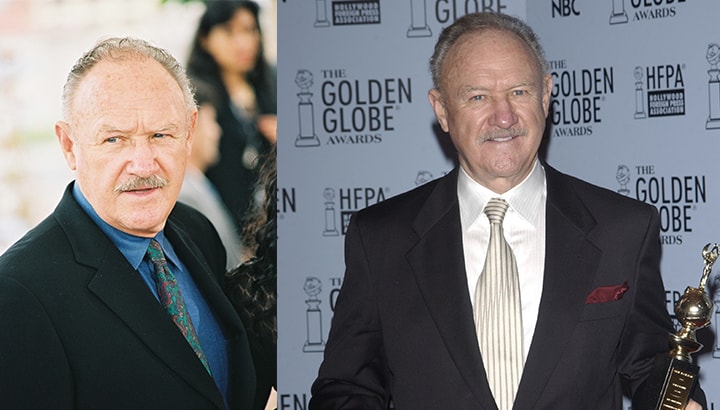 Gene Hackman is an Academy Award-winning actor with roles in films such as Behind Enemy Lines, The French Connection, and Enemy of the State. He was in his prime and highly sought-after in the industry when he chose to retire from filmmaking. He starred in his last film, Welcome To Mooseport in 2004 and has since become a writer. He focuses on historical fiction.
Gene Hackman was stressed out by the business aspect of acting and decided to do something that he loved. It's a major drop in salary from an Oscar winner to an author, but he prefers his new lifestyle. He's written five novels since 2004 and plans to publish more. Gene was an actor for six decades, and everyone can understand the need to live a quieter life.
Jeff Cohen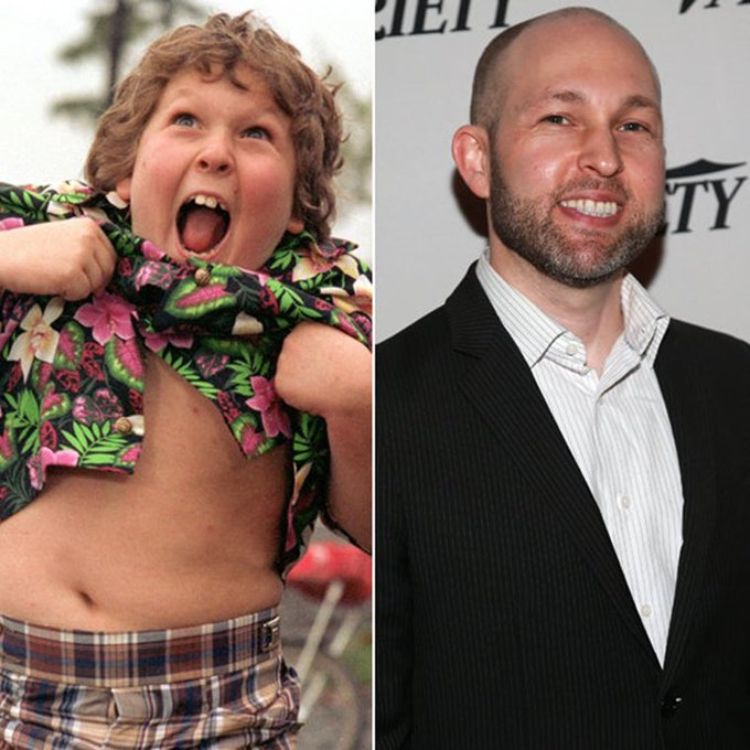 A beloved film of the 1980s was Richard Donner's children's adventure movie The Goonies. One of the reasons it's so beloved is because of actor Jeff Cohen, who played the character of Chunk.
While he hasn't acted since his last movie, Perfect Harmony, in 1991, though he does say that every role he played as a child had him wearing a Hawaiian shirt of plaid pants. Today he's an attorney at his own practice, Cohen & Gardner, LLP.
Erik Estrada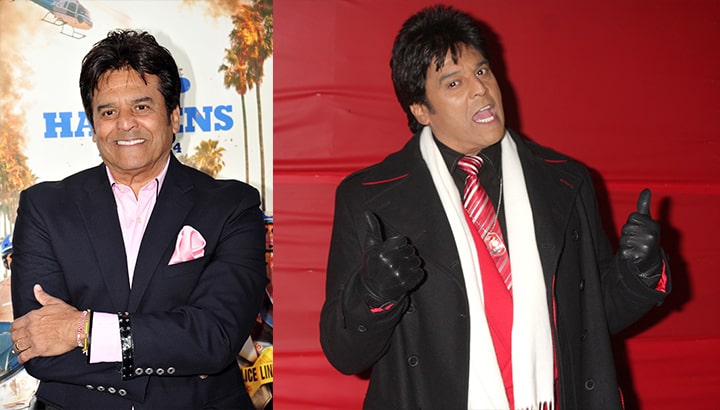 You may remember Erik Estrada from his role as Frank Poncherello, a California highway officer on the television show CHiPS. This role launched him into an actual law enforcement career in 2009 when he decided to take a position as a deputy sheriff in Bedford County, Virginia. That television role must have made a major impression on him if he chose to pursue an actual law enforcement career.
Erik Estrada had a dream as a child to become a police officer to serve and protect the public. It looks like his dream came true. As of right now, he is a reserve police officer in St. Anthony, Idaho. He receives an annual pension and a steady paycheck, which allows him to live a comfortable and stable life away from Hollywood sound stages.
Lisa and Louise Burns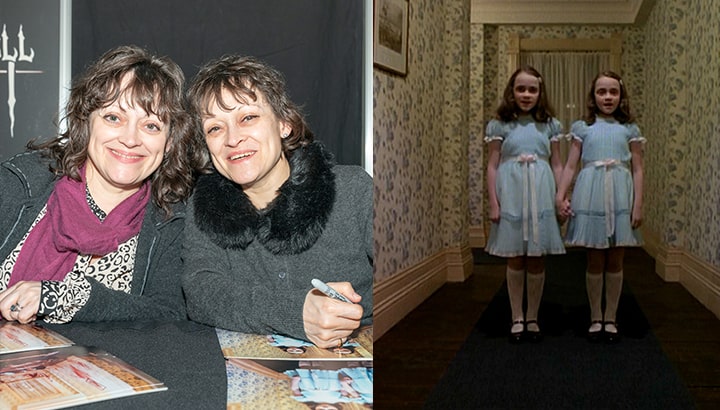 Lisa and Louise Burns left a mark on the entertainment industry with their roles as the creepy twins on The Shining. They were young at the time, and the part was perfect for them, but there were some not impressed by the performance. The twins hoped to attend The Royal Academy of Dramatic Art in London, England but were turned down after appearing on The Shining….
Lisa and Louise gave up on acting and went on to find success in other projects. Lisa is now a successful lawyer, and Louise went on to become a published scientist. They realized they didn't need to be famous to do what they loved. Their current careers have given them the opportunity to live a comfortable life away from Hollywood.
Adrian Dantley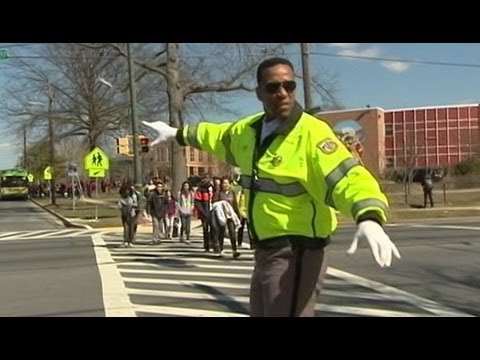 Adrian Dantley is an ex-NBA star who was a professional athlete for 15 seasons. He was a six-time NBA All-Star as well. He decided to retire after a thrilling career as part of a team and coaching from the sidelines as well. Adrian loved being a part of a team but needed a change. You'll be surprised by what he's doing now….
Adrian Dantley is now a crossing guard in Silver Spring, Maryland. He went from a National Basketball Association Hall of Fame inductee to helping people cross the street. He spoke with reporters and told them that he's happy with his choice. He has a routine that he follows on a daily basis and enjoys every minute of it. He still has summers off, similar to when he was a basketball player.
Josh Saviano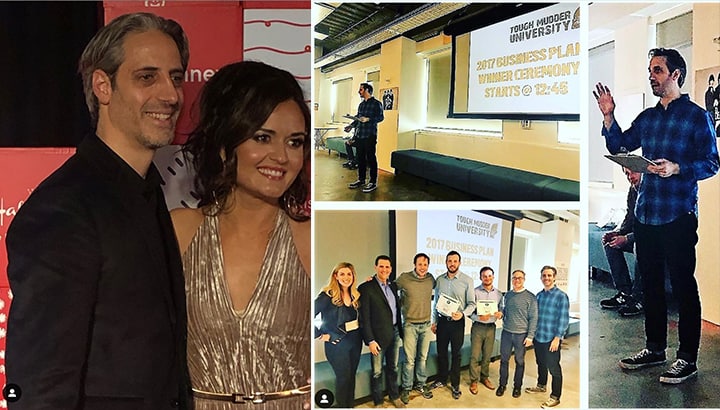 You may remember Josh Saviano as Paul Pfeiffer from the TV show, The Wonder Years. Josh was an active member of the Hollywood scene until The Wonder Years ended in 1993. He did have a few episodes in Law & Order: Special Victims Unit as well between 2014 and 2016. Josh decided to end his acting career when he realized what he truly wanted….
Josh Saviano decided that he wanted to be a lawyer, so he left Hollywood to attend the Ivy-league Yale University. He earned his Juris Doctor degree at the Cardozo School of Law in 2000. Josh received a job offer from the Morrison Cohen LLP law firm and became a partner in 2013. He left the law firm in 2015 to open his own businesses.
Ali MacGraw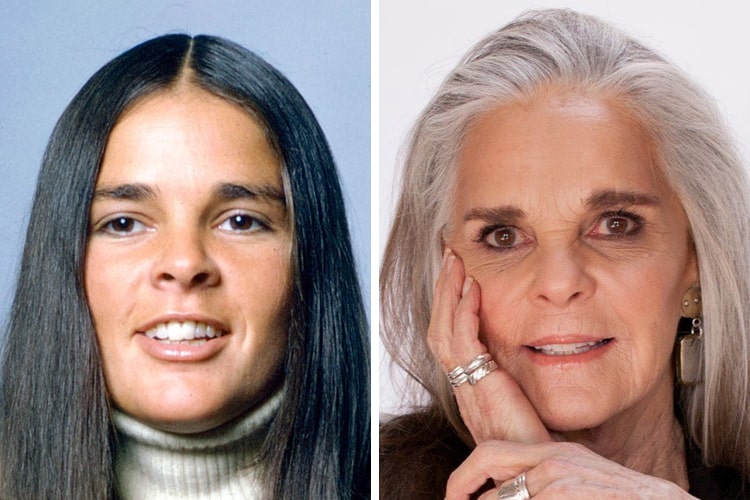 Ali MacGraw received high praise for her breakout film Goodbye, Columbus in 1969. She was very successful and was honored with impressions of her footprints and autograph at Grauman's Chinese Theater after starring in just three movies. Ali was highly sought after and had financial security, but she needed a different career after being an actress for decades. The stress was just too much….
Ali MacGraw became interested in yoga when she turned 50, and it changed everything for her. She didn't want to be a star anymore and deal with the stress of being in the spotlight all the time. She decided it was time for a change and ultimately began teaching yoga classes. She's much happier without the spotlight and enjoys teaching.
Nikki Blonsky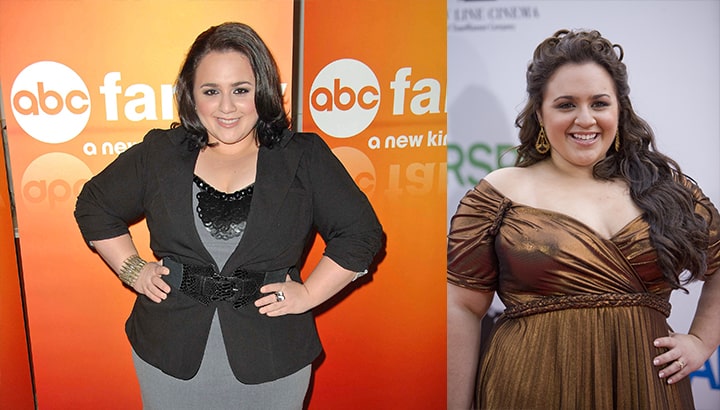 Nikki Blonsky was discovered by talent agents while working at a Coldstone Creamery. She was cast as Tracy Turnblad in the 2007 remake of Hairspray. The film was well-received at the box office, and Nikki was in a great position to find more roles. It didn't work out, however, as she struggled to find opportunities. She knew she had to come up with another career option….
Nikki Blonsky decided to go to cosmetology school and received her license to work as a hairstylist and makeup artist. She continued to audition for film roles but was shamed for working in a salon. Nikki stated that she was happy with her choice and that it pays the bills. She still books the occasional acting gig, but cosmetology is her main career.
Jamie Walters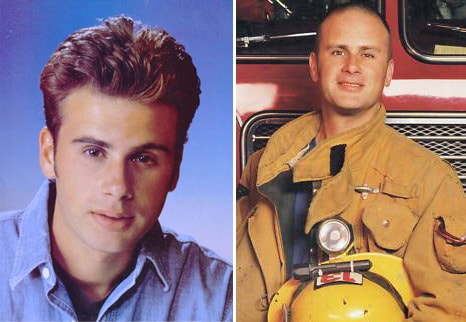 Jamie Walters is remembered for his role in Beverly Hills 90210. Aaron Spelling created the role for him, where he played a musician. Jamie decided to leave after two seasons to pursue a career in music. He hoped his music career would take off, but that wasn't the case. He had to come up with another option and decided to train to become a paramedic….
Jamie Walters now lives in Los Angeles and works full-time for the Los Angeles City Fire Department. He's a fully trained firefighter and paramedic with a steady paycheck and the best benefits around. This was a smart choice for him, as a career in music doesn't always pan out the way you hope. He helps save lives on a daily basis and loves his job.
Jon Gosselin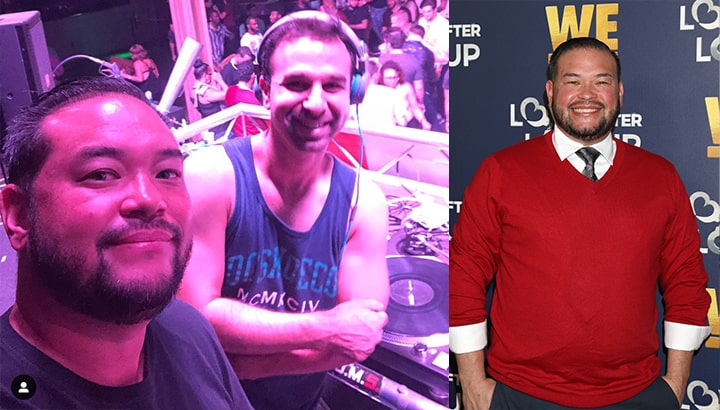 You may remember Jon Gosselin from the TLC reality series Jon and Kate Plus 8, where his family was documented after having a set of twins, then a set of sextuplets. It was an easy way to make money for his large family, but financial security didn't last with the show. Jon grew to resent the cameras being present 24/7….
After a divorce with Kate, he decided to live a quieter life. Jon bounced from job to job for a while, then found a position as a part-time short-order cook at TGI Friday's in Lancaster, Pennsylvania. Jon is also a DJ and books gigs in Pennsylvania. He seems to enjoy his quiet life away from the scrutiny of the public eye.
George Foreman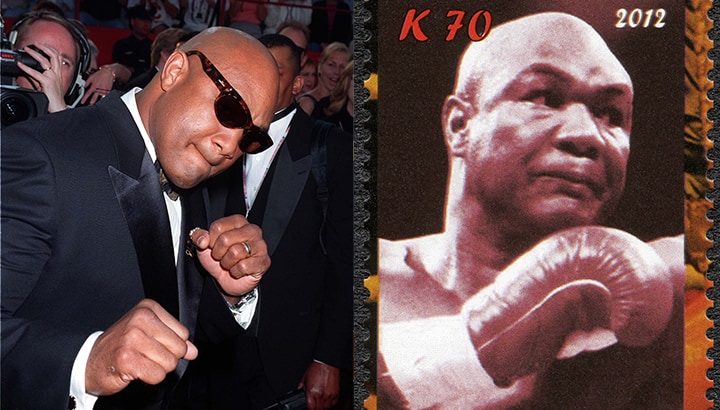 George Foreman is an Olympic gold medalist and a two-time World Heavyweight Champion. He had his first loss in "The Rumble in the Jungle" to legendary Muhammad Ali. George Foreman decided it was time to find another career after his loss. It was important for him to remain healthy, and that led to a new career option…. 
George retired from boxing and decided to change his priorities. His health was at the top of the list after years of damage suffered in the boxing ring. George became a spokesman for the George Foreman Grill after retiring. It's a popular product that has sold millions of units around the world.
Shirley Temple
Shirley Temple was a successful child actress from 1935 to 1938 and starred in films such as Bright Eyes, Little Miss Marker, and Frolics of Youth. People loved her singing and dancing, but as she got older, she struggled to find roles. Many child stars go through this, and Shirley was no exception. She decided to retire from acting in 1950….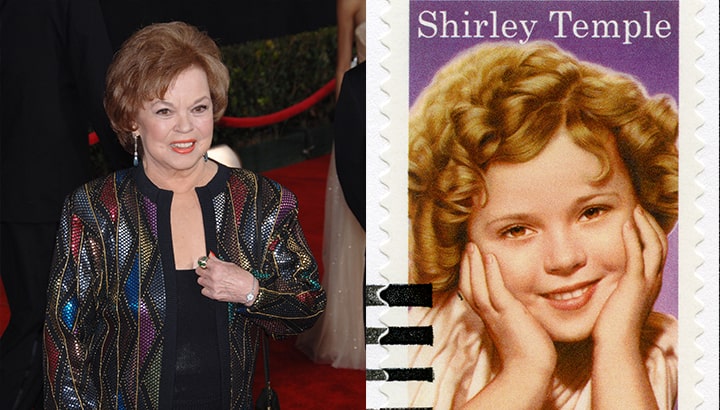 Shirley Temple immersed herself in politics in the 1960s and became a member of the California Republican Party. She eventually took a position to be the US Ambassador to Ghana in 1974 and later became the US Ambassador to Czechoslovakia in 1989. She thrived in her career and enjoyed every minute of it. Temple passed away in 2014 but her legacy lives on even today through her films and government work.
Tiffany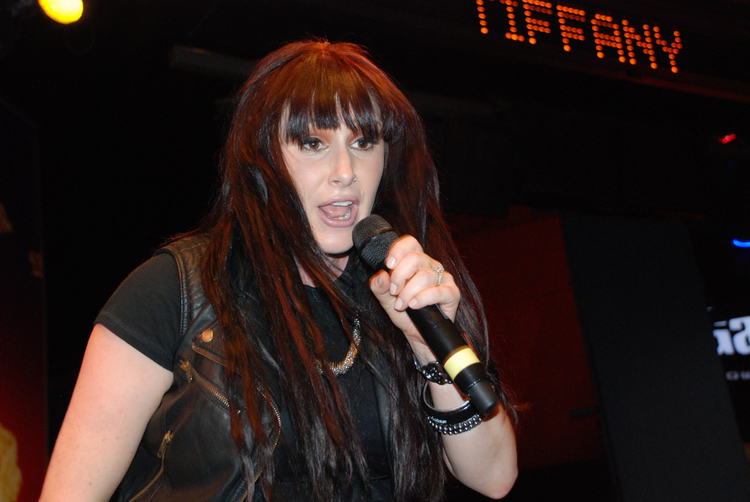 Tiffany was a teen icon in the 1980s after her hit single "I Think We're Alone Now" was released. She decided to step away from the spotlight and opened a boutique in Nashville, Tennessee. The music industry can be brutal for young artists, and Tiffany felt as though she needed a change. She was young when that single was released, and the pressure was just too much….
Tiffany is still recording music but enjoys her boutique, as it provides a steady paycheck. She realized that singing is stressful, and she was never guaranteed a paycheck. The stress, coupled with the fact that it wasn't a sure bet, allowed her to step back from the spotlight. Tiffany loves to sell clothing at affordable prices for everyone in the Nashville area.
Charlie Korsmo
You may remember Charlie Korsmo from hit movies such as What About Bob?, Dick Tracy, and Men Don't Leave. He was a child actor that played Jack Banning in Hook, which is one of his most memorable performances. He decided to leave Hollywood to pursue a career in law after his performance in the film Can't Hardly Wait in 1998….
Charlie Korsmo received his Juris Doctor law degree from Yale University in 2006 and passed the bar exam in 2007. He went on to become a professor of law at Case Western Reserve University School of Law in Cleveland, Ohio. Charlie also has a degree in physics from MIT. Charlie still works as a successful professor of law in Cleveland today.
Danielle Christine Fishel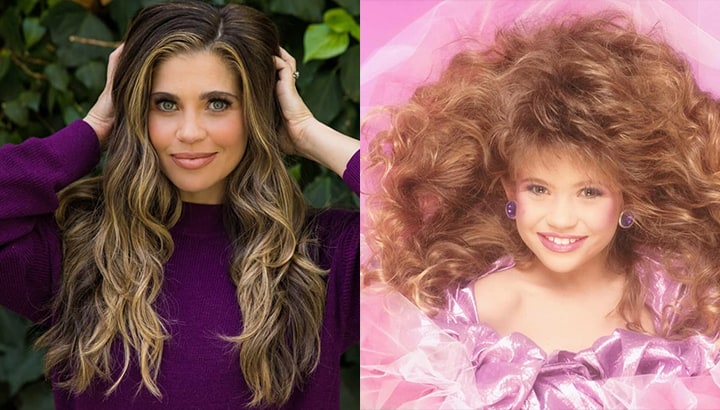 You may remember Danielle Fishel from her roles as Topanga in Boy Meets World and Girl Meets World. You may also be surprised to hear that she's now a writer for PopSugar and the PopSugar Girls Guide YouTube channel. Danielle now gets to interview other stars instead of being the one interviewed. It's probably much easier to interview others rather than being interviewed….
Danielle has been on television from time to time but never in an extended series. Girl Meets World was her last major series, and that ended in 2017. She has also been a spokesperson for the Nutrisystem weight loss program and tried directing films. Her directorial debut came in 2016 when she directed four episodes of Girl Meets World. It seems as though she enjoys being behind the camera rather than in front of it.