Was Hakeem Olajuwon The Greatest Center Of All Time?
It's hard to imagine that somebody who never picked up a basketball until age 15 could end up in the conversation of the greatest NBA centers of all time- but that's exactly what Hakeem "The Dream" Olajuwon did.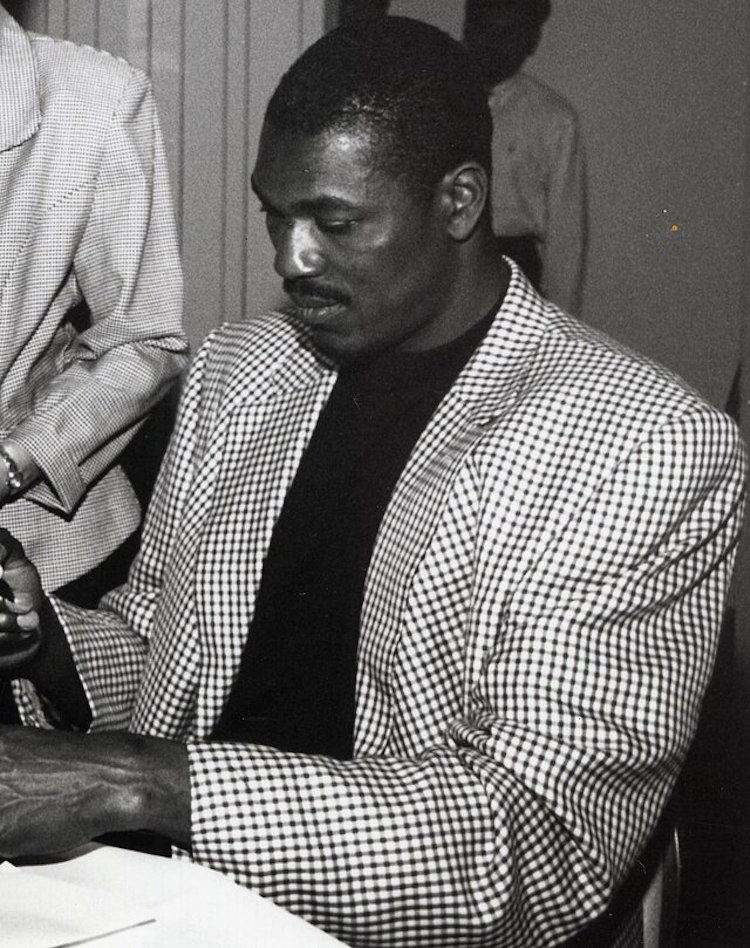 Immediate Impact
His skills developed fast and led him to star at the University of Houston before being drafted by the hometown Rockets first overall in the 1984 NBA draft. He almost instantly turned the franchise around, increasing their win total from a cellar-dwelling 29 in the year prior to him being drafted, to a playoff-bound 48 in his first year with the team.
He continued to get better and better, and the awards and stats kept piling up as his career continued.  When it was all said and done, Olajuwon's resume read as follows:
All-NBA Team (x12)

Defensive Player of the Year (x2)

All-Defensive Team (x9)

#1 in Blocked Shots in NBA History

#9 in Steals in NBA History

#11 in Points in NBA History

#13 in Rebounds in NBA History

1994 NBA MVP

NBA Finals MVP (x2)

NBA Champion (x2)

Olympic Gold Medalist

Hall of Fame Inductee
Perspective
When a player records a double-double during an NBA game, it's typically worthy of mention by the play-by-play team, during sportscasts' highlight reels, and you can see it across the ticker at the bottom of the screen. It takes a truly elite player to average a double-double for an entire season, and this usually only occurs for a handful of seasons during a player's prime. Hakeem Olajuwon averaged a double-double for his career – not just a couple of seasons here and there, or only when he was young.
It's also worth noting that there've been only five quadruple-doubles in NBA history. Nate Thurmond in 1974, Alvin Robertson in 1986, David Robertson in 1994, and do you want to take a guess who owns the other two? That's right, Hakeem Olajuwon. He accomplished the feat twice in the same month during the 1990 season. To reiterate and add to his awards and records, he's the only player in NBA history to record multiple quadruple-doubles.
Beyond The Numbers
Looking past the numbers is where you really start to realize his greatness.  In the 1994 playoffs, his team took out Charles Barkley and the Suns in 7 games, with Olajuwon taking over in the deciding game. He then dominated Karl Malone and the Jazz, before beating Patrick Ewing and the New York Knicks in another 7-game thriller, to win his first championship.
The next year, he carried his underdog team to the Promised Land again through another epic playoff run. First, he defeated a 60-win Jazz team. Then, he once again took down the Suns in 7 games. Olajuwon then faced off with that season's MVP, David Robertson, and the best-in-the-West San Antonio Spurs, making it look like the wrong guy was given the award. To cap it off, he annihilated Shaquille O'Neal and the Orlando Magic, making it back-to-back championships.
Over those two seasons, Hakeem "The Dream" Olajuwon made it clear that no other big man of his era was anywhere near his level. That streak of championship dominance, the sustained statistical greatness over his entire career, the dozens of awards, the Olympic medal, and the Hall of Fame induction all speak volumes as to the type of player Olajuwon was, and they're why one could argue that he's the best center the NBA has ever seen.